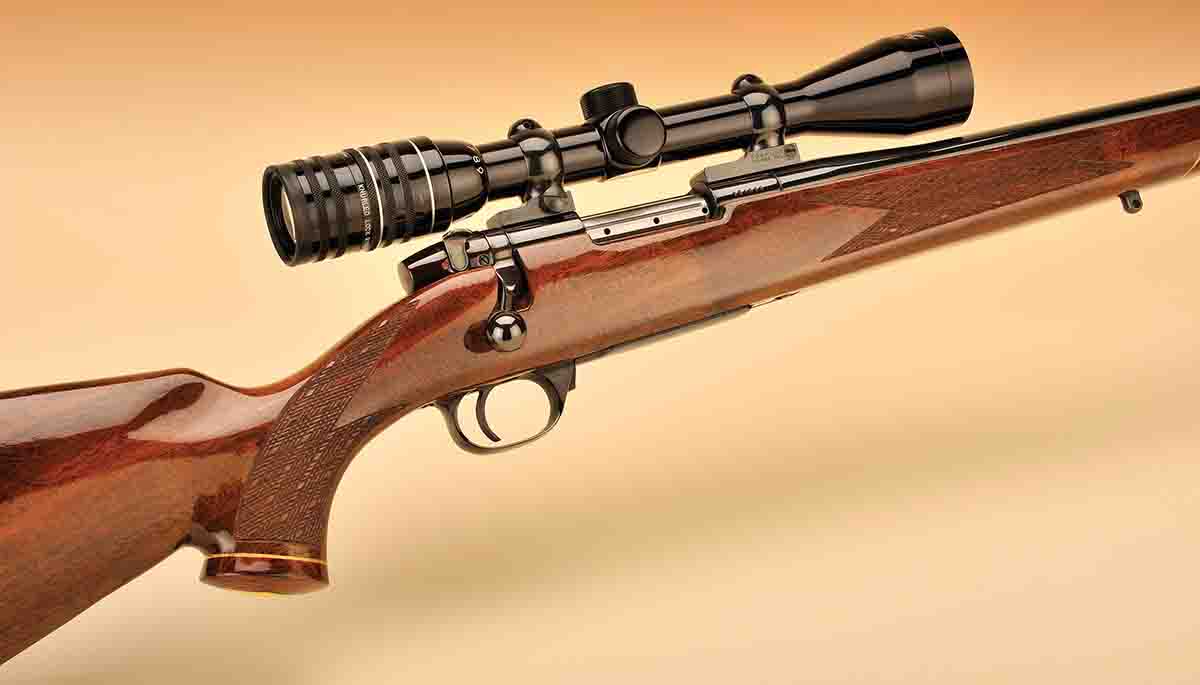 In 1981 three Weatherby Varmintmaster rifles were noticed on the rack in a store, so the one with the darkest wood was purchased. It was equipped at the factory with Weatherby's Premier 3-9x scope. That year just over two dozen handloads were tried, some of which grouped as well as .5 inch at 100 yards, and are still used today.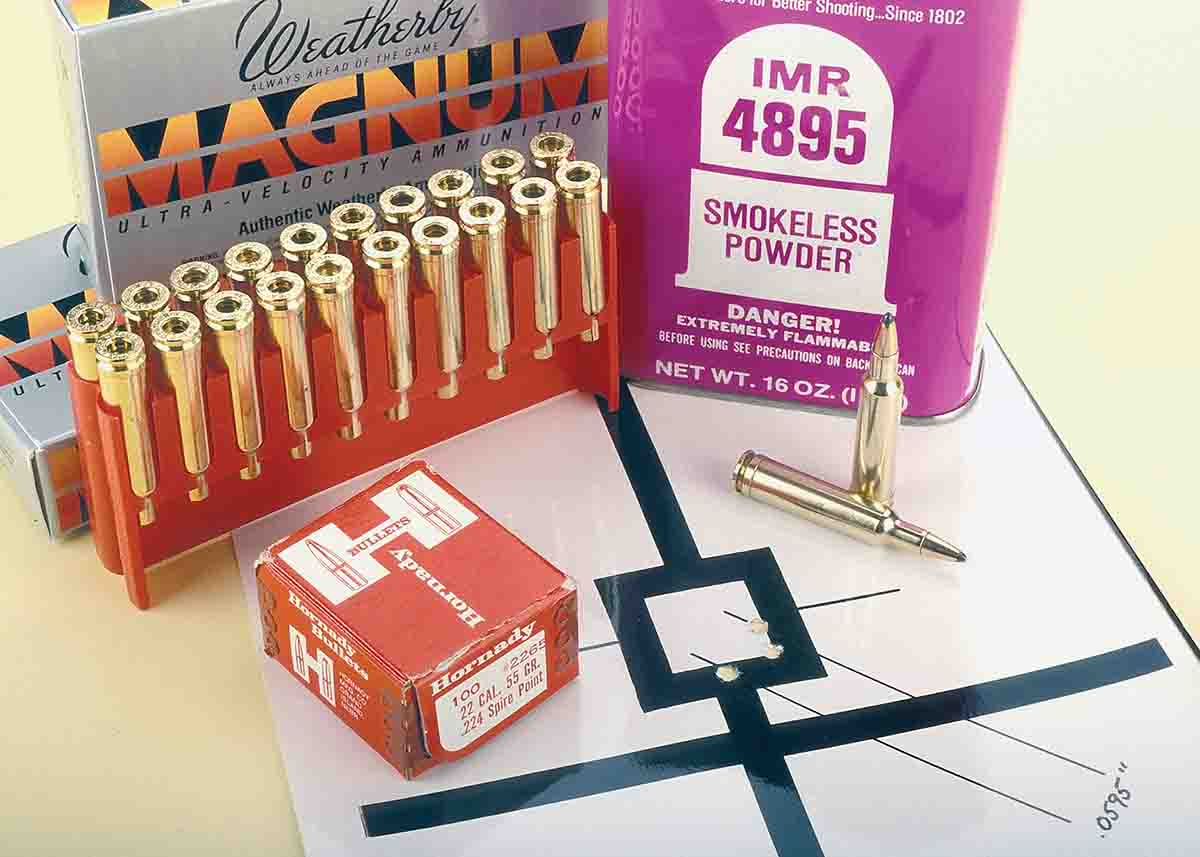 During that time, researching the rifle and cartridge for an article I was writing on woodchuck hunting, I spoke with Roy Weatherby. I met him earlier at the SHOT Show, and he was very congenial, talked at length about his products and was eager to share information. Although he did not have a proper action for the cartridge until 1957 due to tooling costs, he actually developed the .224 Weatherby Magnum in the late 1940s.
The cartridge was commercially introduced in 1963 as the only belted varmint cartridge in existence but remained overshadowed by the .220 Swift and the commercial success of the .22-250 Remington. Still, the Weatherby does seem to have a cult following, and those in tune with rakish stocks, fancy wood and highly polished actions took to the Varmintmaster rifle until it was discontinued in 1994.
During nearly four decades, the .224 Weatherby Magnum was a popular cartridge for all types of varmints and small game. Weatherby, being the salesman he was, printed a well-illustrated book titled, appropriately enough, The Weatherby Guide, that in 130 well-illustrated pages showcased all the virtues of his rifles. All were well documented with specifications, testimonials, loading data and factory ballistics. Naturally, the book featured customers along with their photos and downed game, and a few words followed each customer's recommendations on what he or she thought of the rifles.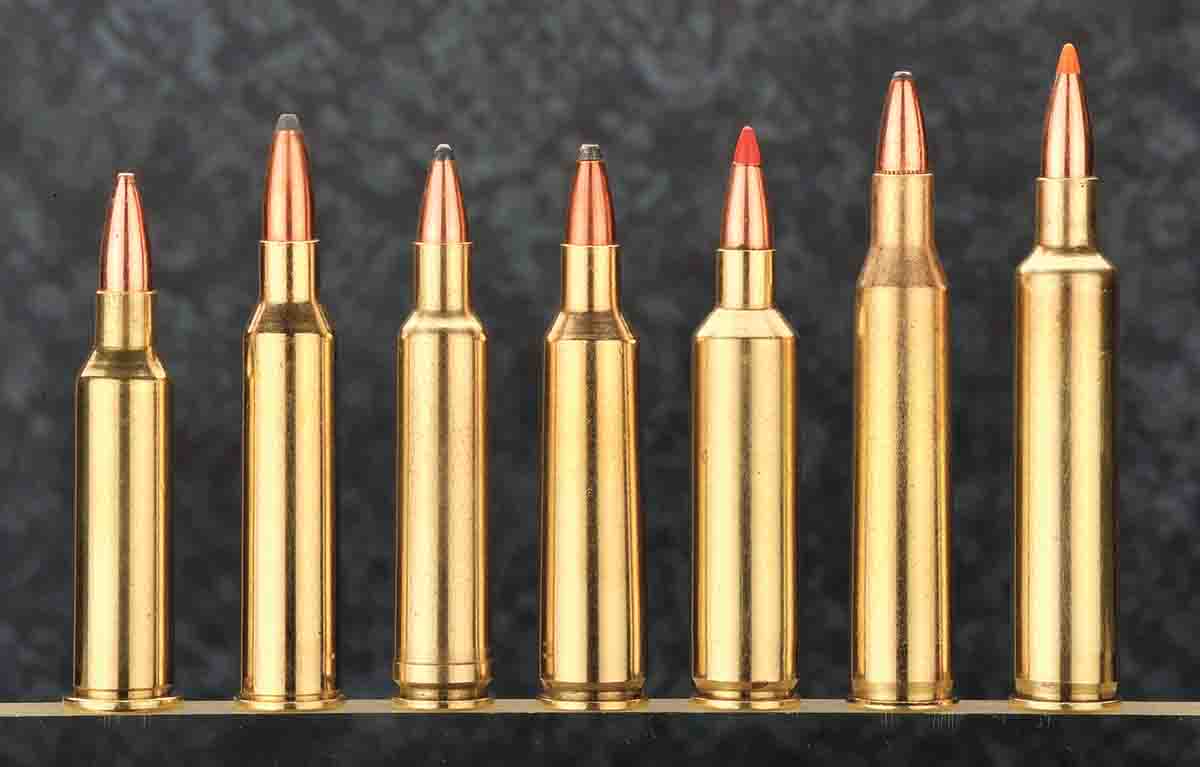 Roy always seemed to have his ups and downs when it came to some of his products, his financial backers and, of course, the vendors responsible for producing the rifles. The German firm J.P. Sauer had first dibs on making the "short action" .224 Weatherby Varmintmaster rifle, but there were problems in both production and delivery to this country. Howa, who was making the larger Mark V action, took the ball and ran with it around 1972. Strangely enough, and according to the book Weatherby, The Man, The Gun, The Legend by Grits and Tom Gresham, Howa started with serial number S01000, but my rifle, purchased almost a decade later, is numbered S01060. I thought maybe it came from a hidden collection or was lost in a warehouse, but the box and the paperwork all suggest it was of recent manufacture at the time.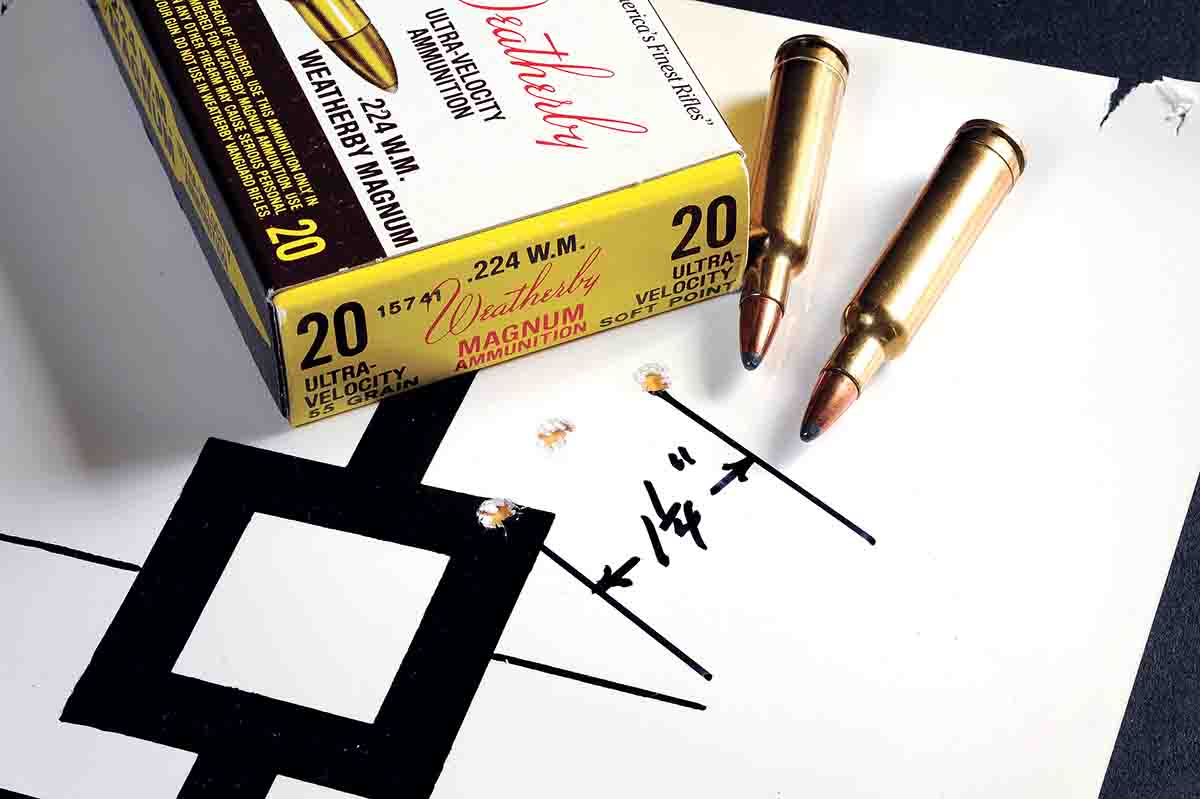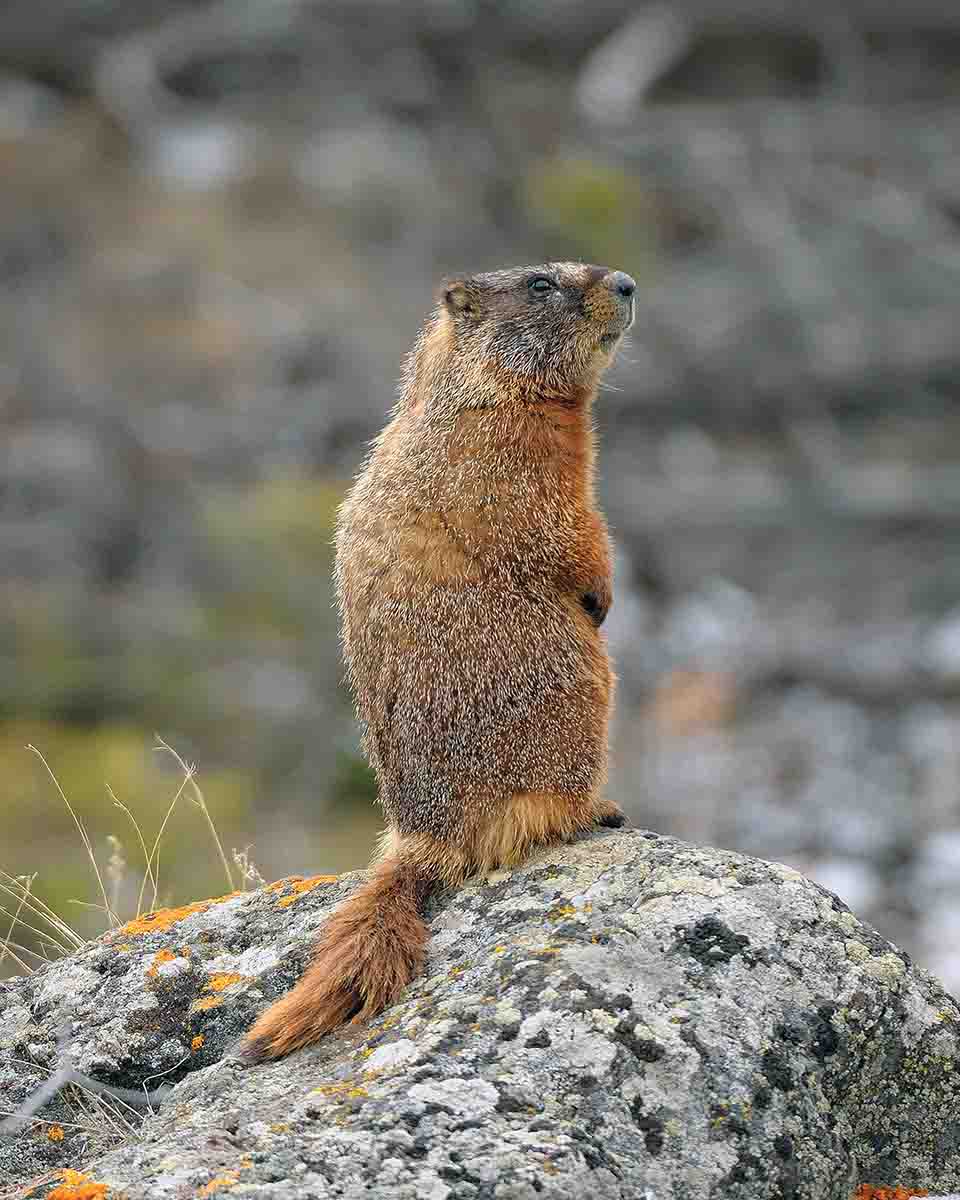 The Varmintmaster is a true abbreviated rendition of the more famous Mark V but scaled down to an easy to carry and shoot genuine varmint gun. Weatherby certainly had the right idea when it came to a "walking" varmint rig. My original Varmintmaster is a perfect gun for my style of shooting. In the East, and especially in New York, this rifle is just about as handy as a varmint rifle gets while trekking around the larger fields looking for woodchucks.
Wood selection back then (1981) seemed a more unhurried affair, as my gun shows ample color, grain and figure. The grain is laid out from the butt on an angle toward the forearm as to keep upward pressure on the barrel. Weatherby was (still is) known for favoritism toward Claro walnut and nothing is more evident than the stock on my particular sample. Shades of coffee, a bit of orange and darker streaks highlight this wood, which must have helped sales.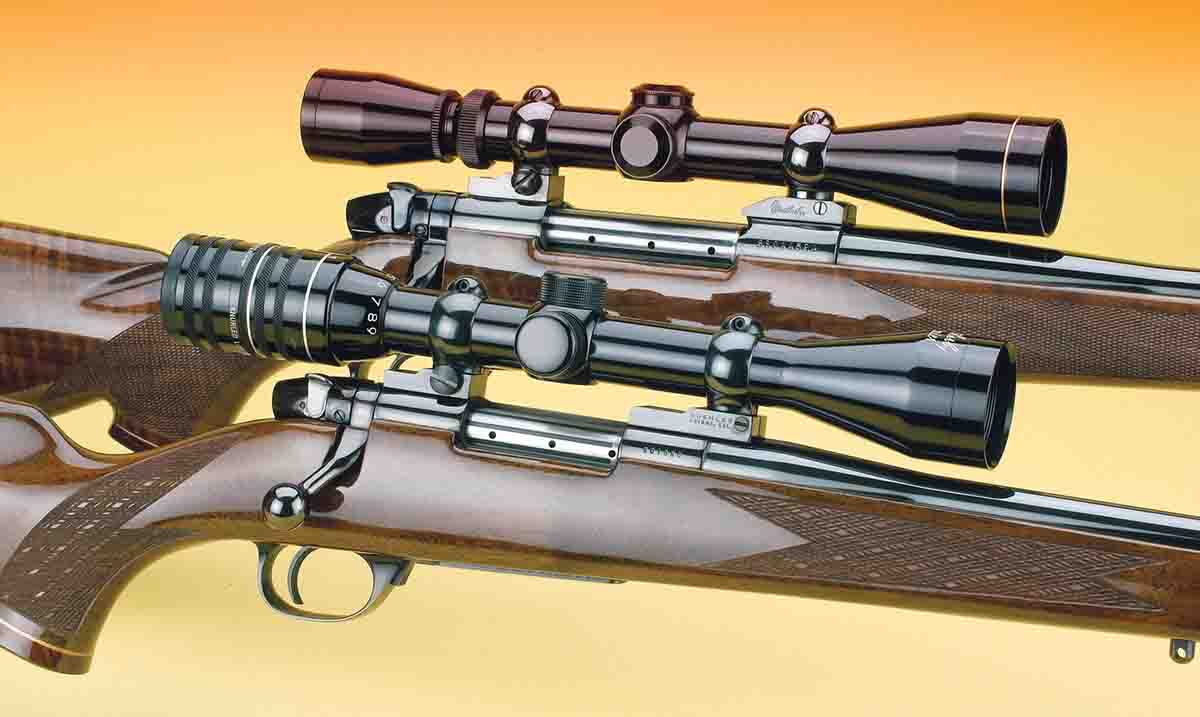 Though the Varmintmaster is smaller in stature, the stock has its share of cast-off for right-hand shooters. While cast-off is there to help divert recoil away from the shooter's face, it also makes scope alignment much easier. A full-sized cheekpiece is standard, as is the higher Monte Carlo-type comb. Full-size flares in the wood are located behind the tang for comfort, and the pistol grip has an angle that seems to be just perfect.
Placed next to a full-sized Mark V, the Varmintmaster is a bit shorter and much trimmer. This is due in part to the fact that the rifle has a rubber buttpad instead of a full, thick recoil pad; and because it is so pleasant to shoot, it does not need the extra wood or bulk of the Mark V rifle.
The skip-line checkering pattern was done after the finish was applied, white spacers are included, and the final finish was done in typical South Gate fashion. Of course, no Weatherby is complete without a rosewood forend tip and a pistol grip cap complete with a white, inlaid diamond that remains part of the identity of Weatherby rifles. Inletting in the receiver area of this rifle was sealed with an epoxy finish to keep the integrity of zero for years to come. It should be pointed out that in all the years I've had this Varmintmaster, the high gloss has kept its shine without the usual finish dappling seen on other rifles of the period.
The Varmintmaster action is a direct descendent of the larger, Mark V action and was designed that way to maintain a consistent look within the company's line of bolt-action rifles. Weatherby uses a "fat-bolt" design that goes back to 1955. In simple terms, it means the tube (bolt) is slightly smaller in diameter, front to back, than the cylinder (receiver) it goes into. In theory, this results in less bolt wobble. For lockup, the Varmintmaster employs six locking lugs versus nine on the parent action. This also translates into a shorter bolt throw from 90 degrees (on a Mauser, for instance) to a mere 54 degrees. Along with the bolt body not dragging on the magazine follower, this is still one of the best operating bolt actions in the business. The receiver is tapped for commercial bases and was available with Weatherby's Premier scope mounted.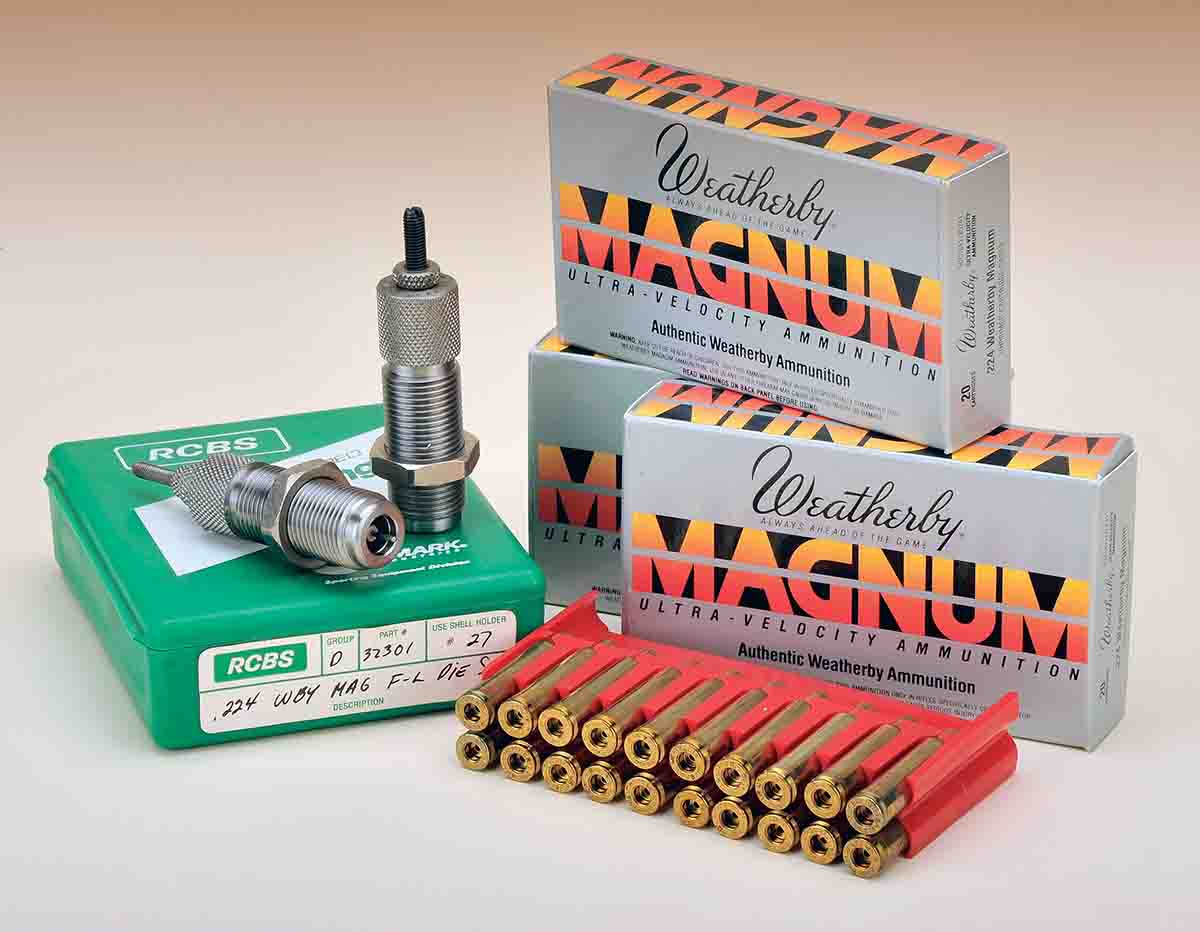 Back then there was no lawyer in every rifle box, so the trigger was adjustable. The adjustment screw lies just in front of the trigger and can easily be reached with a standard length Allen wrench. I set mine to break at less than 3 pounds, and after decades of use, it hasn't changed. The safety is mounted up on the bolt shroud just behind the bolt stem and is accessed by the thumb on the shooting hand; only right-hand versions were made. All metalwork has been polished brightly and finished off with a deep, rich bluing. According to past literature, the rifle was available with either a 24- or 26-inch barrel. The former was $429.50; the latter was $10.00 more.
A Premier 3-9x 40mm scope (which replaced the Imperial) was already mounted and cinched down with a set of Buehler rings. At that time, the Premier was available in both a standard and wide-angle model with a choice of reticles. Mine is a wide-angle model similar to the Redfield Widefield. Along with a neoprene eyepiece, binocular-type focus and a "Never Wear" anti-reflection coating, the scope works well today.
Ammunition and brass are still available from Weatherby, and since the cartridge uses standard .224-inch bullets, large rifle primers, common propellants and loading dies that are easily special ordered, half of the work is already done. Since the .22-250 Remington seemed to be the demise of the .224 Weatherby Magnum, a closer look is in order. As I reloaded and shot the Varmintmaster, it became apparent that the .224 Weatherby is a very efficient cartridge. It holds 35.8 grains of water, roughly 15 percent less than the .22-250 Remington. For a comparison, a recent reloading manual shows that it takes the .224 Weatherby Magnum 29.1 grains of IMR-4895 to reach 3,300 fps. Winchester's .225 needed 30.8 grains, with the .22-250 Remington using 31.9 grains to reach the same velocity.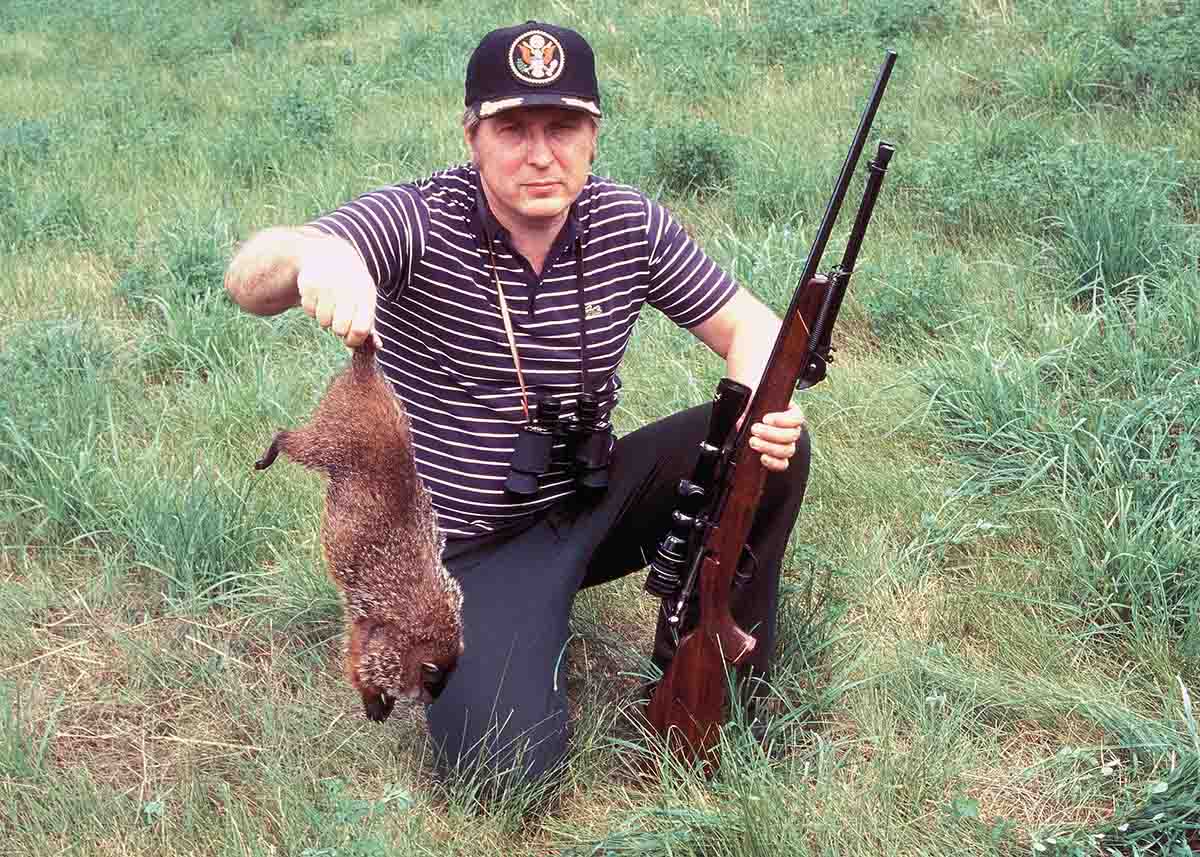 According to Weatherby, the .224 Weatherby Magnum 55-grain factory loads reach 3,650 fps. Remington's .22-250's published velocity is 3,680 fps, which is a negligible difference on varmints. With either cartridge with a 300-yard zero, out to 400 yards you are looking at a bullet that will drop about 10 inches.
Over the years, I have settled on some handloads that serve me well. I fireform new cases with 30.0 grains of IMR-3031 before getting serious at the bench, then neck-size only and use Federal 210M Large Rifle primers for consistent results. The .224 Weatherby Magnum cases will stretch a bit, but seem to settle down after a few shooting and reloading sessions, settling, on average, to 1.915 inches in length. I favor both 55- and 60-grain bullets, as they seem to be in balance with the size and proportion of the cartridge and the various propellants used. Trickling each charge gets the best results.
Hornady 55-grain Spire Points over 32.0 grains of IMR-4895 have been my choice in the fields for almost as long as I have had the rifle. Velocity is about 3,512 fps, and it still produces sub-minute of accuracy at 100 yards. Sierra's 55-grain full-metal-jacketed boat-tail groups about 5/8 inch, followed by Hornady 60-grain Spire Points with a slightly compressed charge of 32.0 grains of IMR-4064. Factory ammunition with 55-grain bullets will deliver around 3,460 fps from a 24-inch barrel and place three shots in one-inch circles.
According to Ed Weatherby, the tooling for the Varmintmaster action was unfortunately lost when the company moved from South Gate to Atascadero.