Fans of Mauser '98 rifles now have a place to put that spare $10,000 that has been sitting in the bank doing nothing: The Mauser 1898 sporting rifle is back, manufactured by Mauser in Germany and featuring the iconic "Original Mauser" banner on the barrel.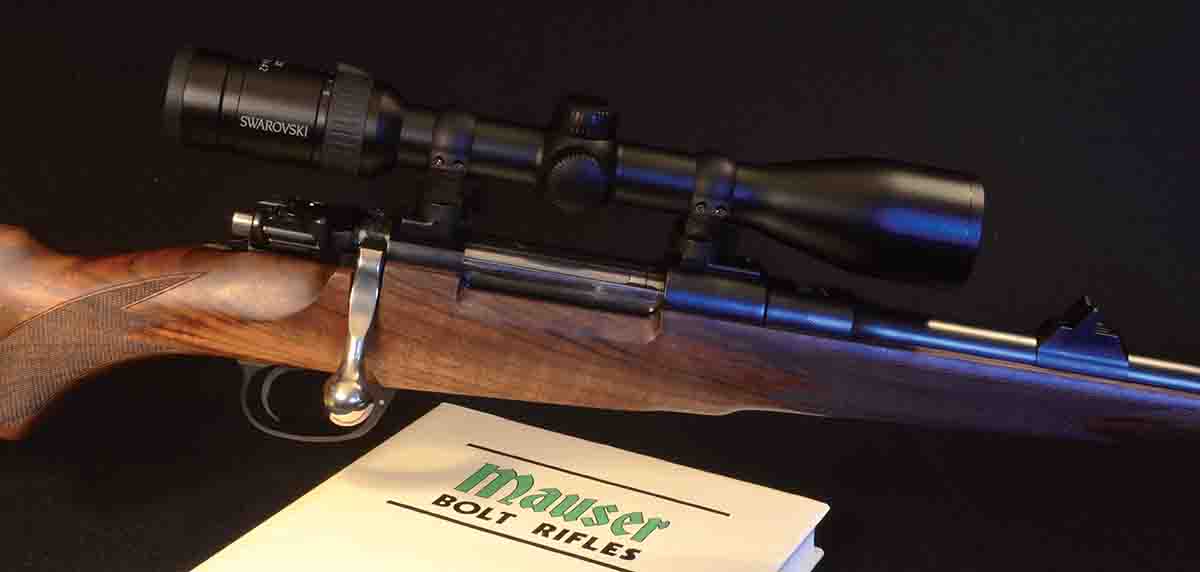 It is a very strange feeling being handed a rifle that has been in nonstop production – one way or another – for 120 years, and being asked to review it. Where to start? The Mauser '98 has nothing left to prove to anyone. It is the most widely used and successful military bolt action in history; it has been produced commercially in a dozen countries for 100 years; some of the early benchrest rifles were built on Mauser actions and delivered prize-winning accuracy; Mauser actions have been the basis for some of the finest custom rifles ever made. Its record as a hunting rifle is unsurpassed.
For more than 70 years, however, what has been missing is a Mauser '98 manufactured by the Mauser company itself. Now, after a couple of hesitant starts, Mauser is once again making its iconic, emblematic, signature rifle.
Since the Mauser '98 has nothing to prove to anyone, the main questions regarding this new model are: Is it original in every respect? Secondly, how well made is it?

In answer to the first, an immediate difference is a change in the bolt shroud and safety. Otherwise, the rifle is mechanically true to the original. Other parts, like the bolt stop, ejector mechanism and the floorplate are pure '98. The barrel is hammer forged – another departure, but a welcome one.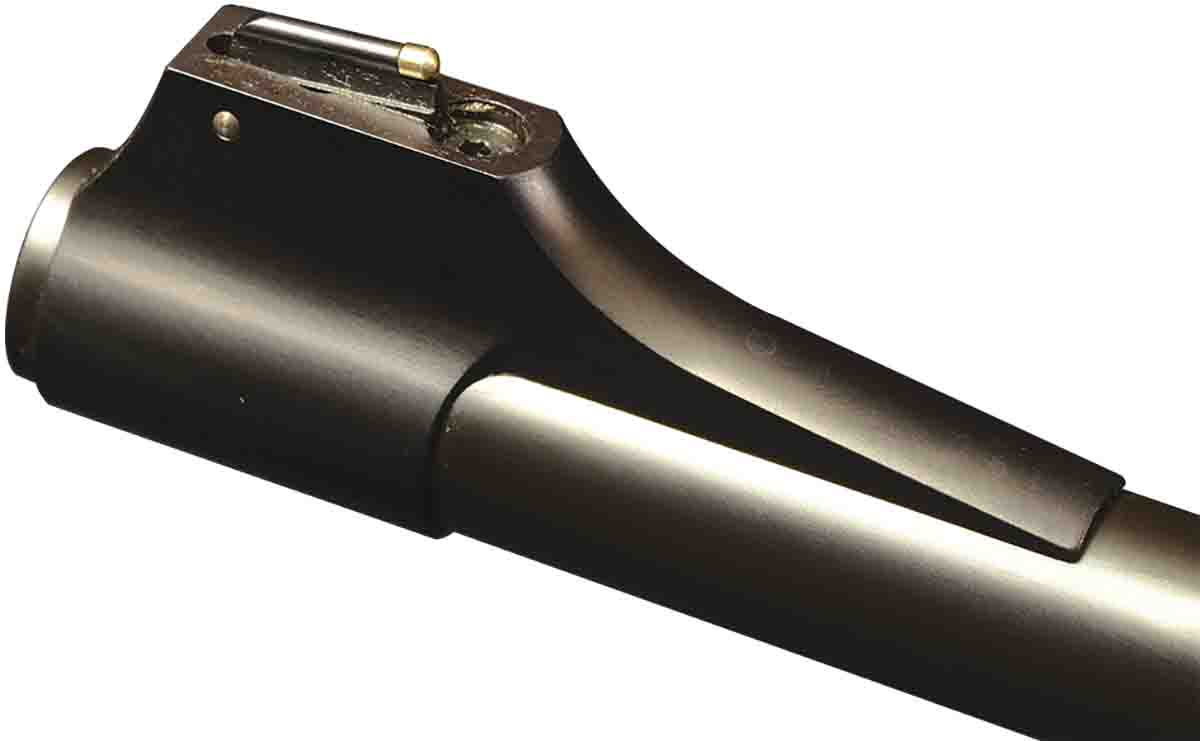 In its 2017 catalog, Mauser offers two action lengths (standard and magnum) in two grades (Expert and Diplomat). Magnum rifles are available in .375 Holland & Holland, .416 Rigby and .450 Rigby; Standard calibers are 8x57JS, 7x57, 9.3x62, .308 Winchester and .30-06. The essential difference between the Expert and the Diplomat is the grade of walnut used for the stock – "grade 5" for the Expert, "grade 7" for the Diplomat.
My test rifle was a standard Expert in 8x57JS. The fact that Mauser chambers the 8x57JS at all was a welcome surprise, and doubly so that I was able to get my hands on one. Whether this is nostalgia or an appeal to traditional European hunters is hard to say. It was also a surprise that the chamberings do not include such American favorites as the .270 Winchester, 7mm Remington Magnum or .300 Winchester Magnum. Perhaps later.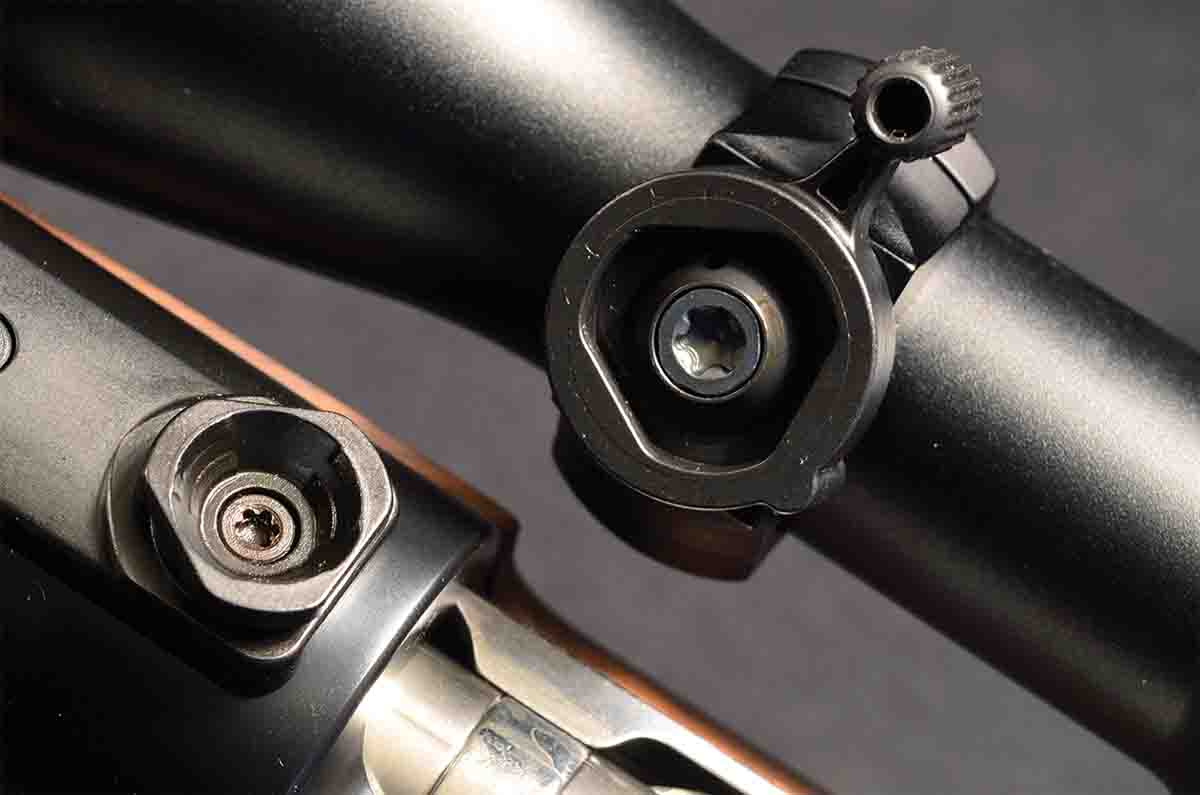 The barrel is 22 inches long and of a rather heavy profile. The entire barreled action, with the exception of the bolt, has a black plasma-nitride finish rather than conventional blueing. The bolt and bolt handle are in the white, polished. The rifle has a barrel-band front sight ramp, a barrel-band sling swivel and a barrel-band island for the rear sight, which is a standing leaf with a wide, shallow "V." The length of pull is 143⁄8 inches; in 8x57JS, the four-groove rifling has a twist rate of 1:9.4. Total weight with a Swarovski Z3 3-10x 42mm scope is 9 pounds, 9 ounces unloaded. Unscoped, however, Mauser rates the rifle at exactly 8 pounds.
These are the straightforward specifications, but in such a rifle it pays to devote some attention to ancestry and lineage. In its overall form it owes a great deal to the configuration of the original Mauser Model A sporter, which in turn was modeled on the best London magazine rifles of its time. However, there are some touches that are pure American classic and others that are drawn from the modern custom ideal of a bolt-action rifle.
The stock is a blend of London and American classic, with a straight buttstock (no Monte Carlo comb) and an old-fashioned cheekpiece. It has a stylish recoil pad, ebony forend tip and steel grip cap. No purist could find the slightest cause for complaint, aesthetically speaking. The guard screws and the two screws holding the grip cap are impeccably timed. Checkering is in a classic point pattern at 24 lines per inch.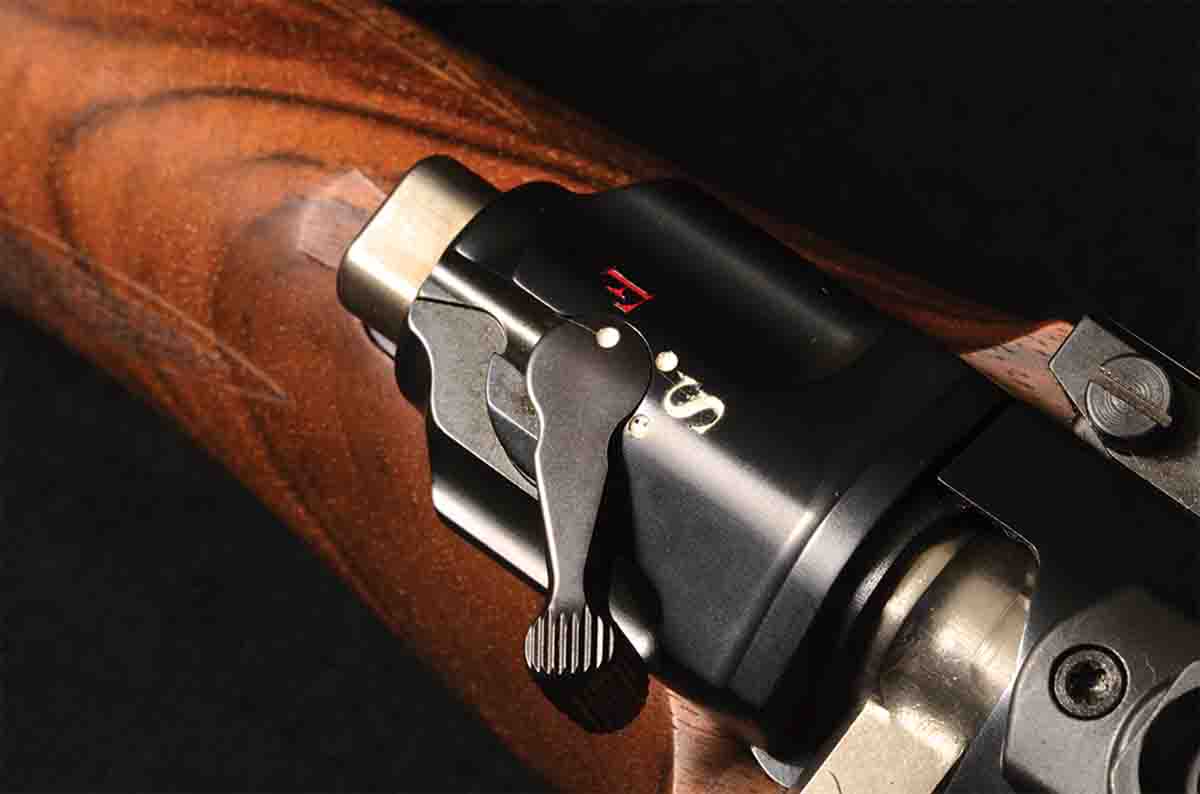 One major departure from both the original Mauser design and later commercial actions is its bolt shroud. It employs a Winchester Model 70-style, three-position wing safety in a beautifully sculpted bolt shroud. This is a feature that is de rigueur on fine custom rifles today. The safety moves easily and smoothly with no grit or hang up and clicks firmly into each of its three positions.
The floorplate release is Oberndorf style with a push button inside the trigger bow. For reasons I don't quite understand, the floorplate does not open all the way. This may be to prevent cartridges from spilling out when it is opened, inadvertently or otherwise. You can get at the cartridges in the magazine to remove them, but it is a bit awkward.
The trigger is wide, smooth and breaks at exactly 2 pounds, 12 ounces, every time, without a hint of creep. This is the best factory trigger I have ever encountered, and that includes the fabled "glass rod" Sako triggers of 30 years ago. It is also better than any after-market trigger I have tried in the last 10 years.
Fortunately for purists, Mauser resumed production of the Mauser '98 with the original round-top receiver rather than square-bridge or double-square. The magnum rifle the company introduced two years ago had a double-square configuration with an integral detachable mount. While it was well done, there are those who would prefer a different mount, and that configuration does not allow it.
For the new rifle Mauser has designed a scope mount unlike any I have seen before. It has front and rear bases with a turret. A comparable turret on the scope rings fits over top, and each is fastened in place by a discrete lever on the left side. When the levers are locked in position they are tucked safely out of the way, partly beneath the scope itself, with nothing projecting to snag or catch. Each scope ring is held firmly together with four tiny screws. The receiver will, of course, accept conventional scope mounts as made for a large-ring Mauser by every known scope-mount manufacturer.
When the scope is removed the iron sights can be viewed clearly over the bases. Altogether, it is a well-engineered, elegant answer to the scope-mounting question.
The question on everyone's mind with a new rifle – my own not least of all – is how does it shoot? The 8x57JS presents a problem in that regard. Testing an out-of-the-box rifle with factory ammunition is difficult. Although 8x57JS ammunition is readily available, there is nothing really good readily available. If one were sent a .308 Winchester, for example, it would be a simple matter to call Federal, Hornady, and one or two manufacturers, buy some of their superb match ammunition and go to work. The ammunition is a proven quantity and a real test of the rifle's capability.
Alas, what is available in 8x57JS is, in my experience, run-of-the-mill at best, and selection is limited. Because of the wide variety of military and sporterized rifles in this caliber, some of them dating from 1888 in an unknowable range of condition, ammunition makers try to keep cartridges inexpensive and as low pressure as they can get away with.
The problem is compounded by the fact that loading manuals subscribe to modest SAAMI pressure limits for the 8x57JS. In order to get the very best from this cartridge in a new rifle like this Mauser, a handloader may find himself exceeding maximum loads prescribed in manual. At Rifle, we generally do not publish loads that exceed printed SAAMI maximums.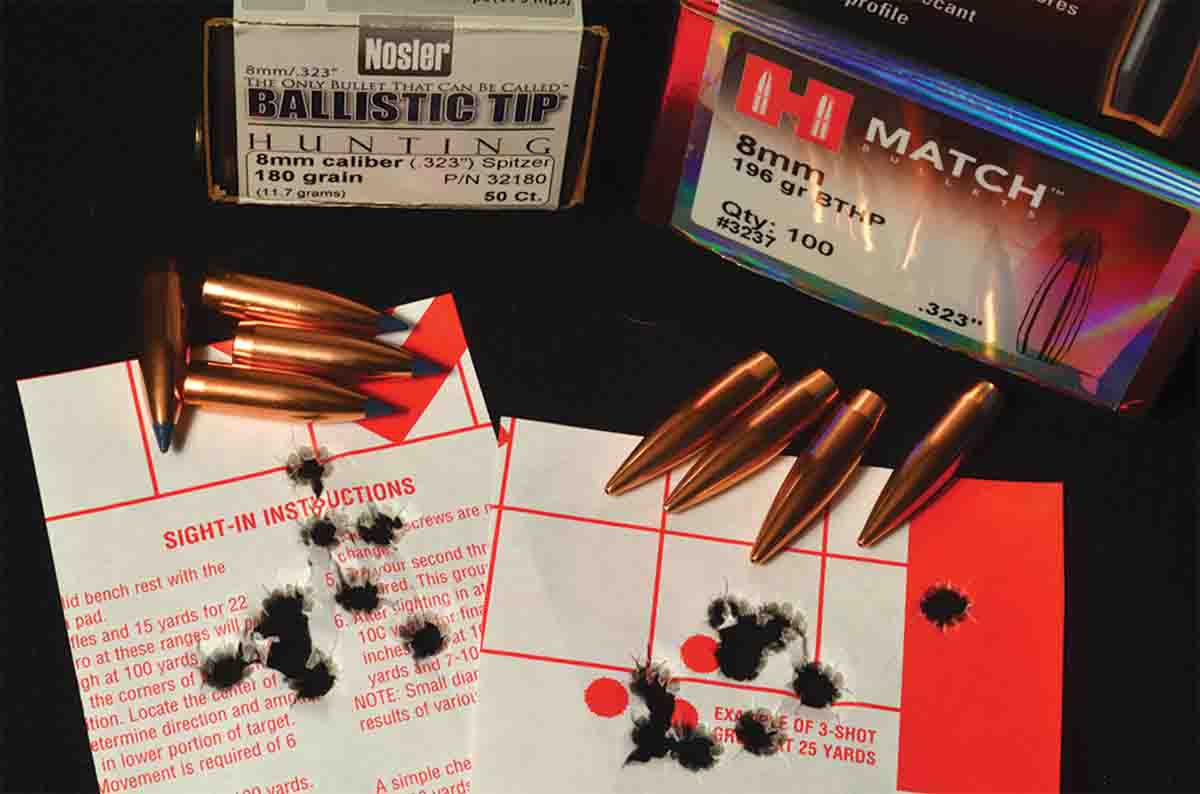 Faced with this situation, I decided to try the rifle with four handloads made up with the best available components, including new brass, and choose midrange loads with different powders. They would be neither the hottest nor the most anemic. I would then take them to the range and shoot one, 10-shot group with each. Separate targets were used to shoot five rounds of load A, five of load B, five of C and D, then five more shots of each.
I am not a believer in the three-shot group as evidence of anything meaningful, and if you are going to average three, three-shot groups, why not just shoot a 10-shot group? I have yet to see a gilt-edged hunting rifle that does not open up when asked to put 10 shots into a tiny area, but in my opinion it is still the best measure of what a rifle can really be expected to do.
Incidentally, in three trips to the range, shooting well over 100 rounds, not one shot from a cold barrel went anywhere except right in the center of the group that followed. This is an extremely desirable trait in any hunting rifle. In fact, there were only a couple of shots that could be called flyers, and those strayed but an inch or so.
The accompanying table shows the loads used. The rifle shot very well with Hornady 196-grain HPBT Match bullets, and also did well with both Sierra 200-grain MatchKings and Nosler 180-grain Ballistic Tips. The only load of the four that was not so good (and even it was not bad) was the Nosler 180-grain Ballistic Tip with CFE 223 powder.
These were completely random loads in which I took data straight from several sources with no modification whatsoever. As well, there was no attempt to improve results by working up loads. After three trips to the range and shooting well over 100 rounds of several different loads, my overall impression of the rifle is of rock-solid consistency. Since the test loads were fired consecutively, the rifle was required to deliver the goods for 40 straight shots. I cannot remember ever seeing a rifle that did so quite so well. I'm looking forward to seeing what it will do with tailored handloads.
Mauser unveiled its first steps toward a resurrected Model '98 sporting rifle two years ago, with a .375 H&H and .416 Rigby built on the magnum action. Now, the standard action is back as well. John Rigby & Co. of London, which is owned by the same parent company as Mauser, is once again making the famous .275 Rigby on genuine Mauser actions, and from all reports they are excellent rifles.
It would be nice to be able to say for certain that there is a "K" (kurz) action in the works at Isny. Given the current – and deserved – popularity of shorter cartridges like the 6.5 Creedmoor, such an action should get a warm reception. After that, if Mauser wants to pursue it, the sky's the limit: an intermediate action, maybe a light (G33/40-type) action or some other small-ring variations. As far as the Mauser '98 is concerned, there is virtually nothing left to invent, but there is a great opportunity to bring back some masterpieces.