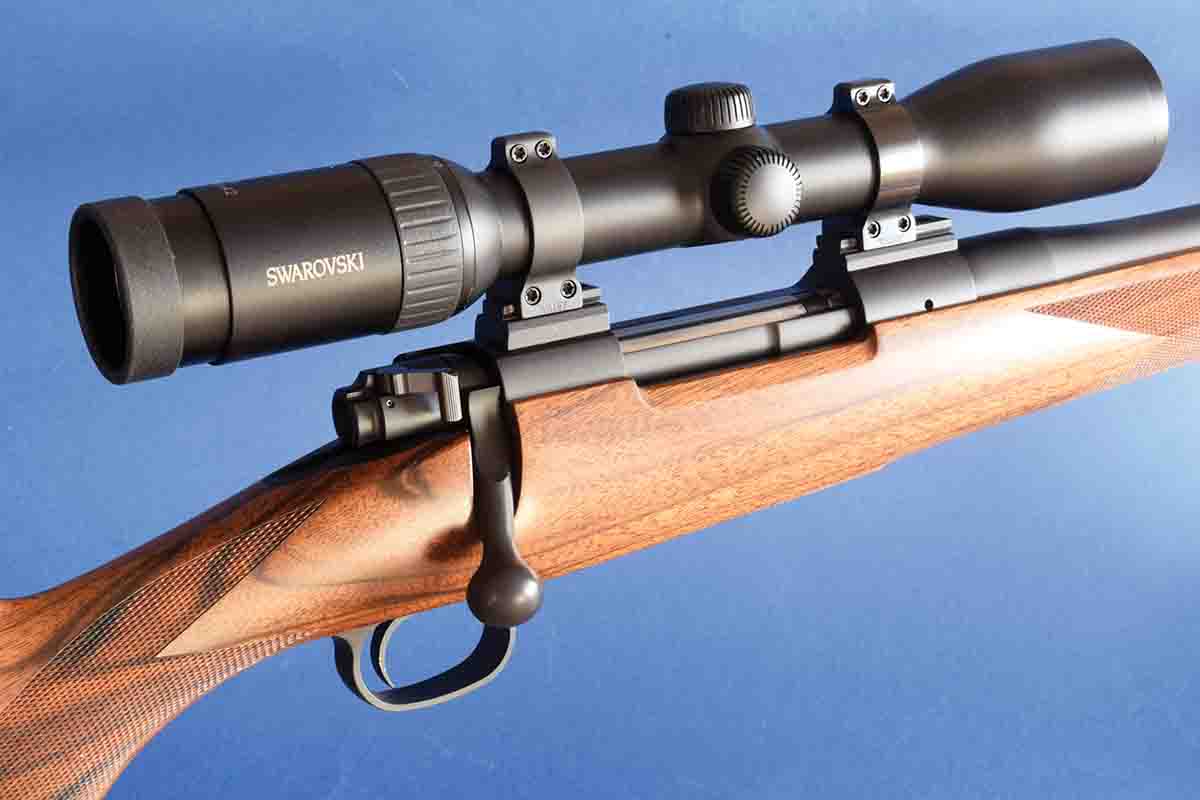 The other day, I stacked a few lanky cartridges, one by one, atop the follower of a bolt rifle with a generous maw and thumbed them down. The 300 H&H is one of my favorite magnums – gentle in recoil, slick to the chamber. It downed my first elk and my first eland. This rifle was new. Well, not exactly. It dates back 40 years… or to the Great Depression. But it was nearly axed when a new name saved it.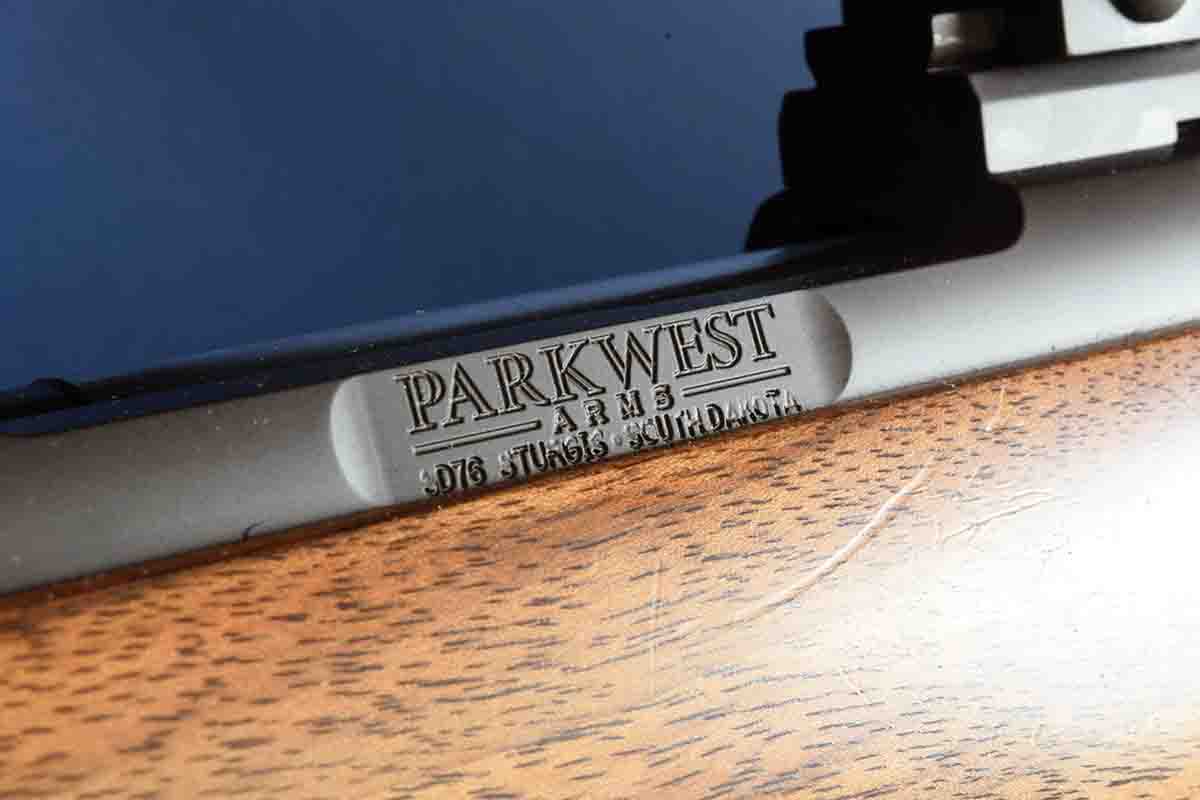 It is, by any measure, Don Allen's baby – though airplanes, not rifles, defined his work early on. Don's pilot training led to combat missions in Vietnam. The Colorado native then worked for Northwest Airlines, settling with his family near the company's Minneapolis hub. Out of the cockpit, he made rifle stocks. After his first custom order in 1972, he earned acclaim as one of the true artists of the trade, with an eye for what distinguishes fine rifle stocks from also-rans. I've not met anyone as learned about walnut as Don Allen. He studied it, and sought exceptional wood worldwide. Ties with walnut suppliers helped him serve other stockmakers as a broker. Five years after selling his first custom stock, Don and his wife, Norma, incorporated to grow their business. He designed his own stock-duplicating machine – and special tooling to build it. Like all rifle enthusiasts, he envisioned a "perfect" hunting rifle: an updated rendition of Winchester's pre-war Model 70. It would have a high-grade walnut stock of his design, proportioned for scope use and impeccably detailed and finished.
That project got its legs in 1984, with the Allens' move to firearms-friendly South Dakota. In Sturgis, they founded Dakota Arms. Two years later, Pete Grisel, an accomplished Oregon riflesmith, joined Don to fashion what they called the Dakota Model 76. The receiver mirrored that of Winchester's early M70, but the trim "cloverleaf" tang had a blind guard screw hole. Up front, Mauser-style breeching supplanted the 70s coned breech, to better block escaping powder gas in the event of case rupture. Other differences included the Dakota 76 had a pivoting bolt stop and one-piece bottom metal. The non-rotating Mauser extractor remained, as did the M70's three-position safety and its trigger. "Best trigger ever designed for a hunting rifle," Don told me. That was my view too, though I hardly had his credentials to say so. Don modified the bolt stop so it pivoted to disappear into the left receiver wall.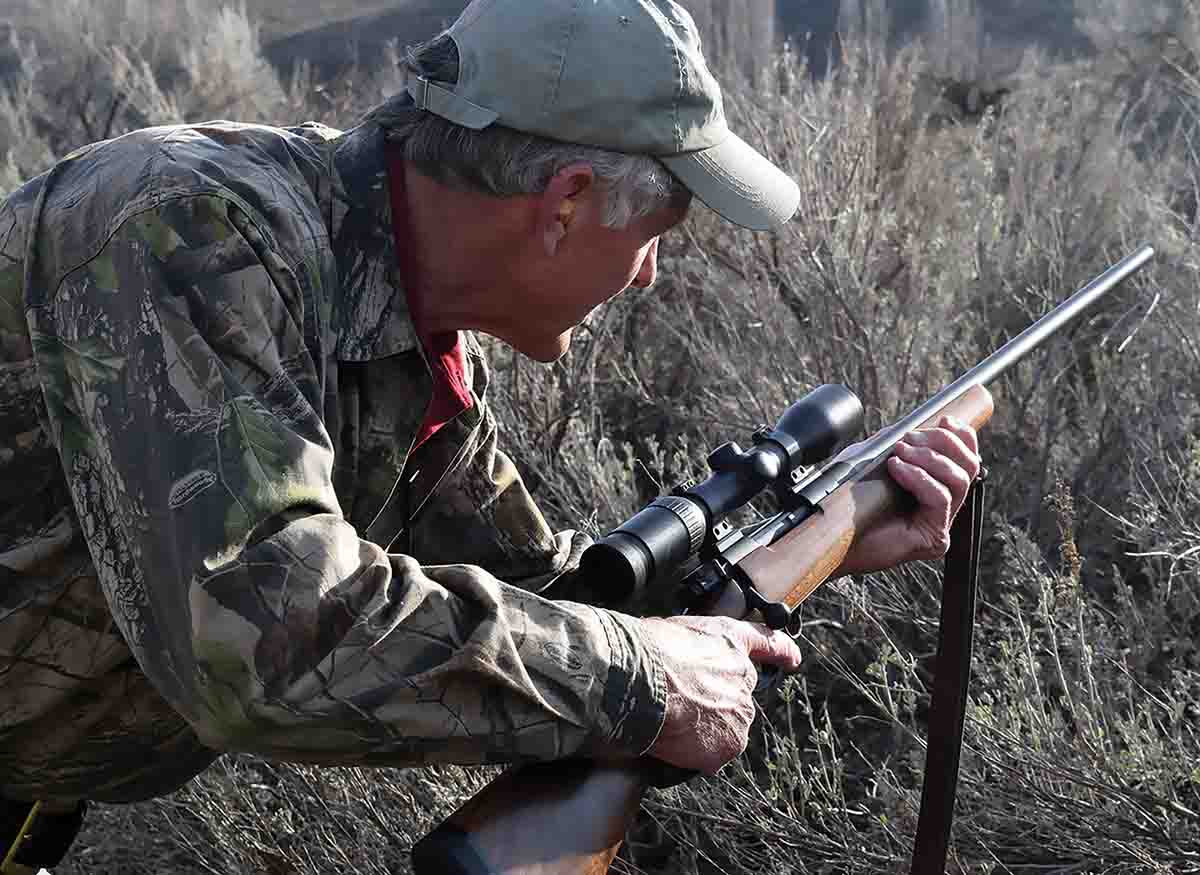 The first Dakota 76 rifles retailed for $1,750, four times the cost of a new Winchester. "We try not to build mediocre guns," smiled Don on my maiden visit to the Sturgis shop 35 years ago. Indeed. The figured, exquisitely checkered walnut joined satin-blued steel seamlessly. In hand, the rifle pointed itself. At cheek, my eye centered a low-mounted scope – unlike Winchester's early 70s, shipped in the late '30s when many hunters still used iron sights.
Don later designed a sleek Model 10 dropping-block rifle, and brought the Miller single shot into his shop. For varminters and benchrest shooters, he added bolt rifles on the Nesika action. A side-by-side shotgun of his own making seemed to me as elegant and lively as best-quality English doubles. It was not produced commercially. When sharply rising costs of fancy walnut and skilled labor buoyed the price of the 76, Don developed a round-action version, the Model 97. Its thick, washer-style recoil lug was glass bedded to a carbon-fiber/fiberglass stock. Its less expensive extractor cam resembled the 1898 Mauser's. Still, the action was essentially that of the 76. A Model 97 Outfitter, with a blind magazine and iron sights, brought me a mountain goat. In 30-06, it seemed to me a perfect hunting rifle.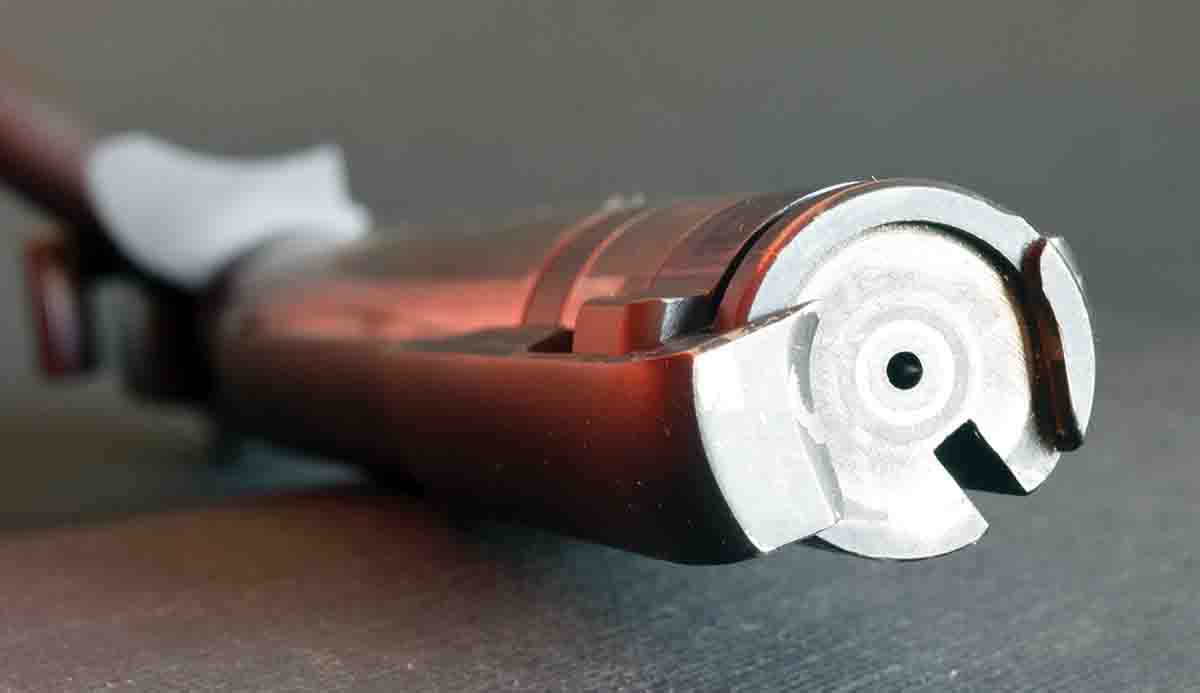 In 2003, Don succumbed to cancer. Dakota Arms was sold to an investment group that stripped it of its assets. Don's treasure of lovely walnut blanks, amassed over decades, disappeared. Dakota became a Remington subsidiary even as that company teetered on the brink of bankruptcy.
The dissolution of Remington's firearms business in 2020 pulled Tim Land and Steve Rabackoff to Sturgis later that year. An Alabama judge had approved the sale of Remington's non-Marlin subsidiaries to The Roundhill Group for $13 million. The two contractors, on their first visit to Dakota, were to supply Roundhill with inventories, plus a plan and cost estimates for relocating whatever of value remained.
They hailed from different places but had met years earlier and worked together on other projects. "Steve had a background in machine tooling, I in general construction," Tim told me. "He lives in Florida now. I grew up in a small Missouri town and haven't left the state. We're both shooters, though neither of us has excelled in competition or earned attention for our big-game hunting. I once ran a gun shop. It was near Joplin, in a town about the size of Sturgis. A busy store, despite its modest size. We sold several thousand firearms a year!"
Neither Tim nor Steve had owned a Dakota rifle.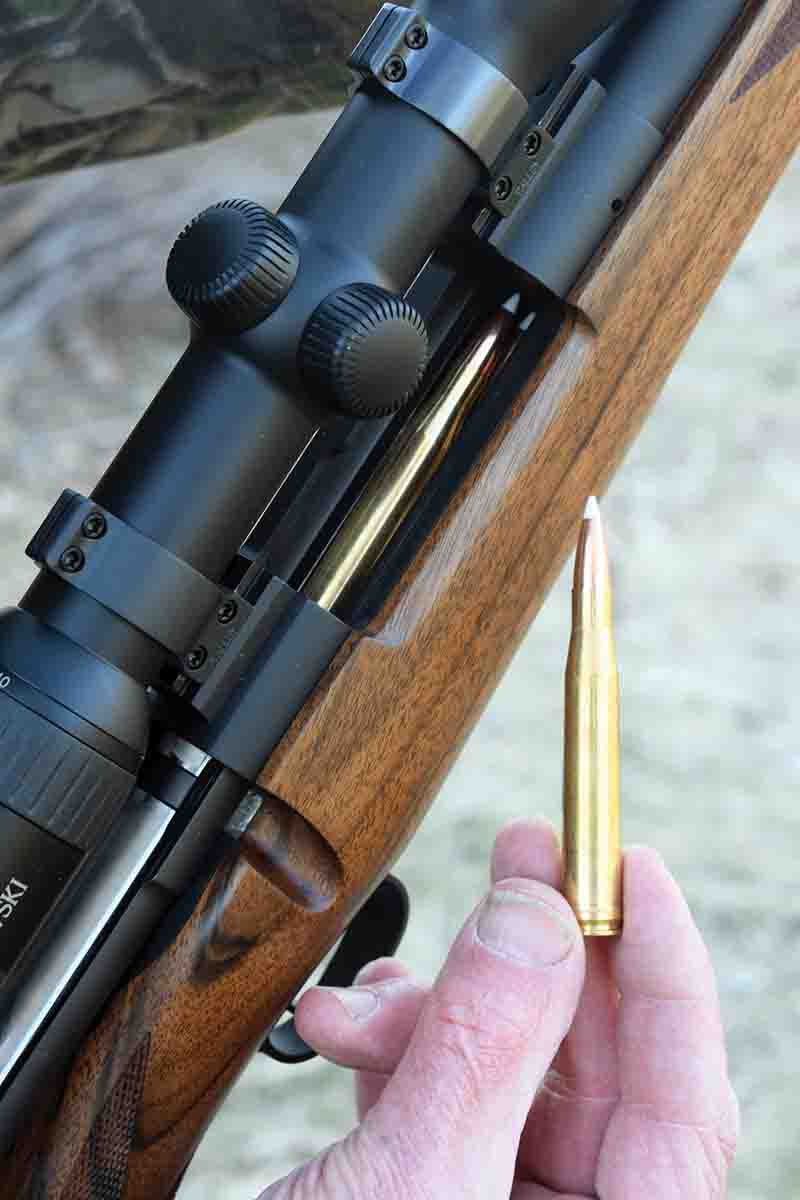 The contractors, however, were keen observers. Ward Dobler, a Dakota employee of 30 years and then shop foreman, showed the pair how a Model 76 was built. "The talent on display was unbelievable," said Tim. "We had no idea that crafting a top-quality rifle required so much handwork, or that each part had so many steps in its production." They watched steel being machined to unbelievably tight tolerances and marveled at how checkering ace Karen Dufek cut crisp, perfect diamonds in ruler-straight ranks. "It then occurred to us that a slip of her tool could ruin a $2,000 blank! We were, well, humbled!"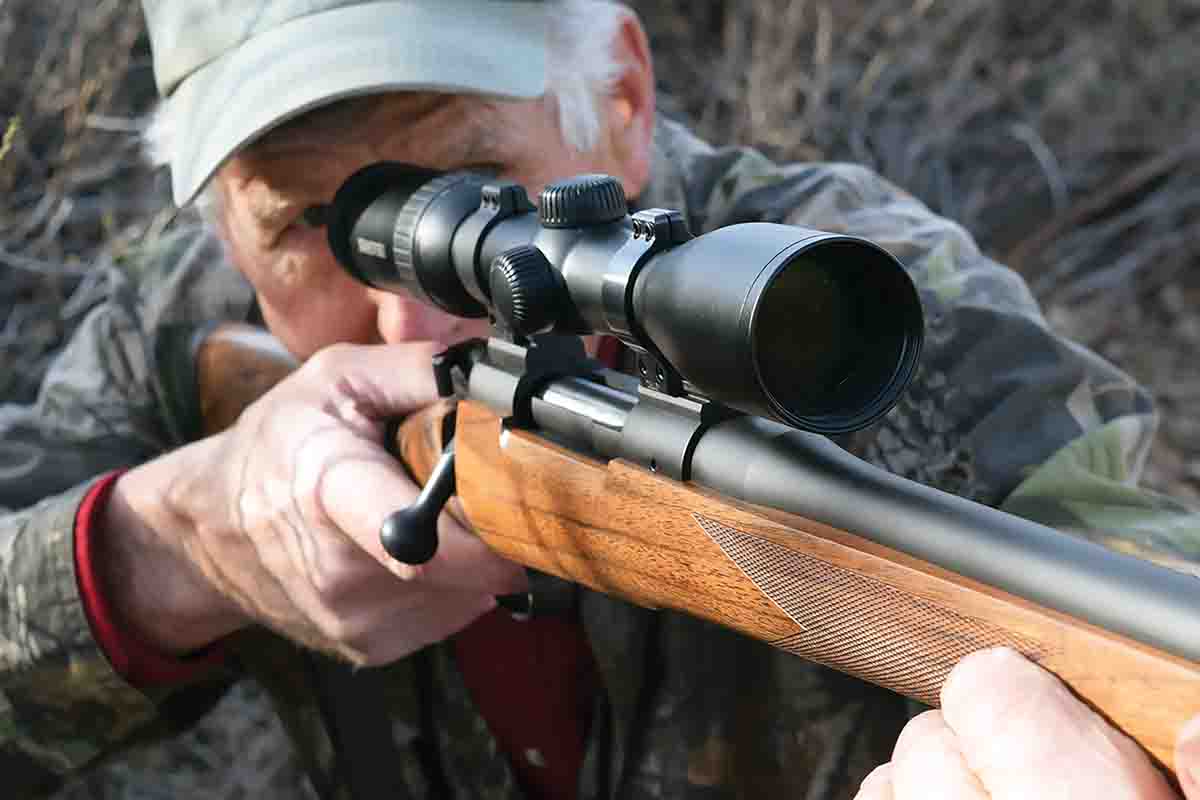 The inventory took longer than planned. Moving shop tools and CNC machines would beg more investment in time, money and manpower. Land and Rabackoff so reported to Roundhill. "The company wasn't keen on incurring those costs," Tim recalled, "and had no plan for resuming production elsewhere. Out of the blue, Steve and I started talking about buying Dakota. Then we couldn't stop talking about it."
It made no sense, he admitted. "Neither of us had run a firearms company or knew how. Because this was a semi-custom shop, there were outstanding orders to retrieve, some of which included deposits that had not appeared on our assets lists and would be hard if not impossible to trace. BATF (Bureau of Alcohol, Tobacco and Firearms) had canceled Dakota's FFL (Federal Firearms License). No finished rifles were left on site or would be included in the sale."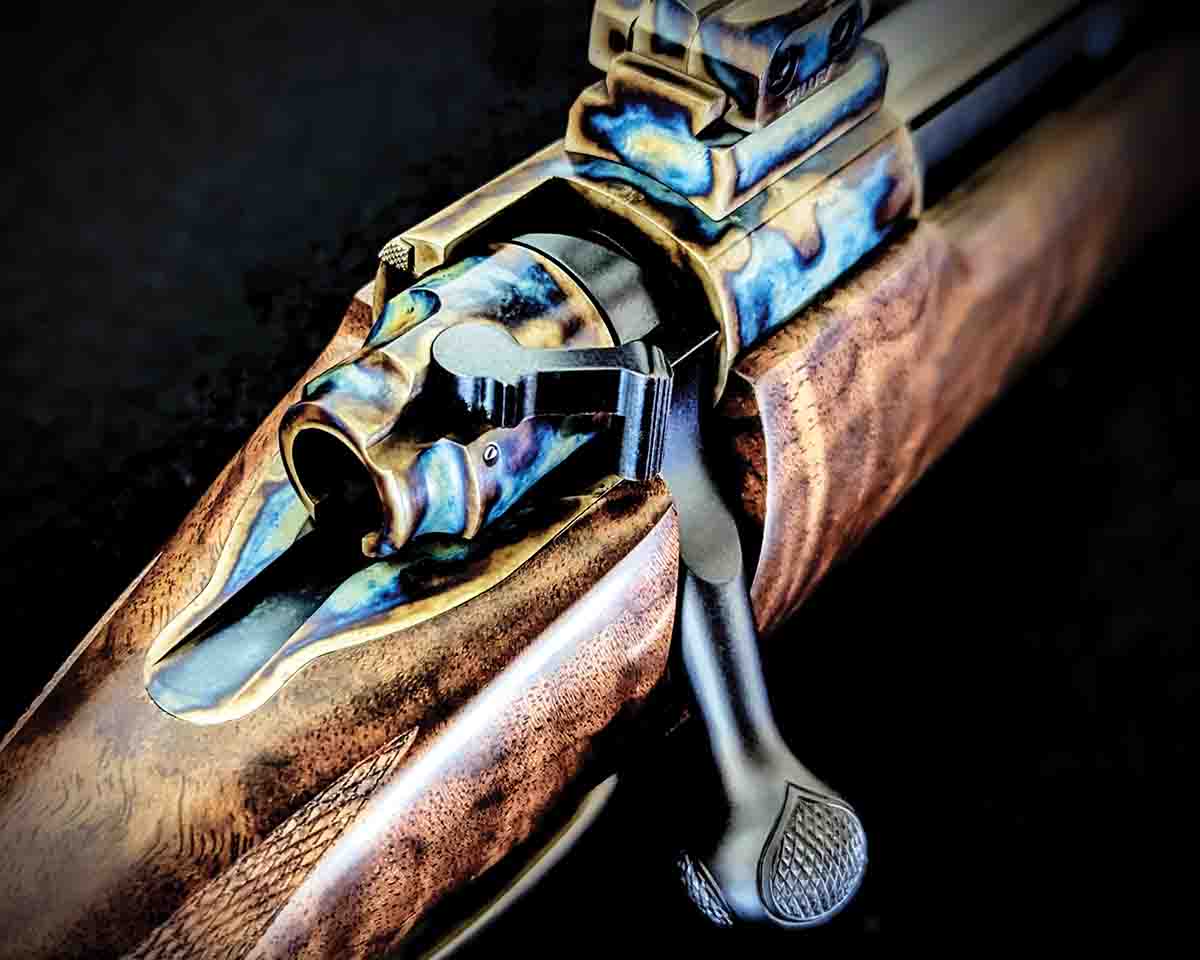 The Dakota building would not be part of the deal. Nor even the Dakota brand. Just tooling.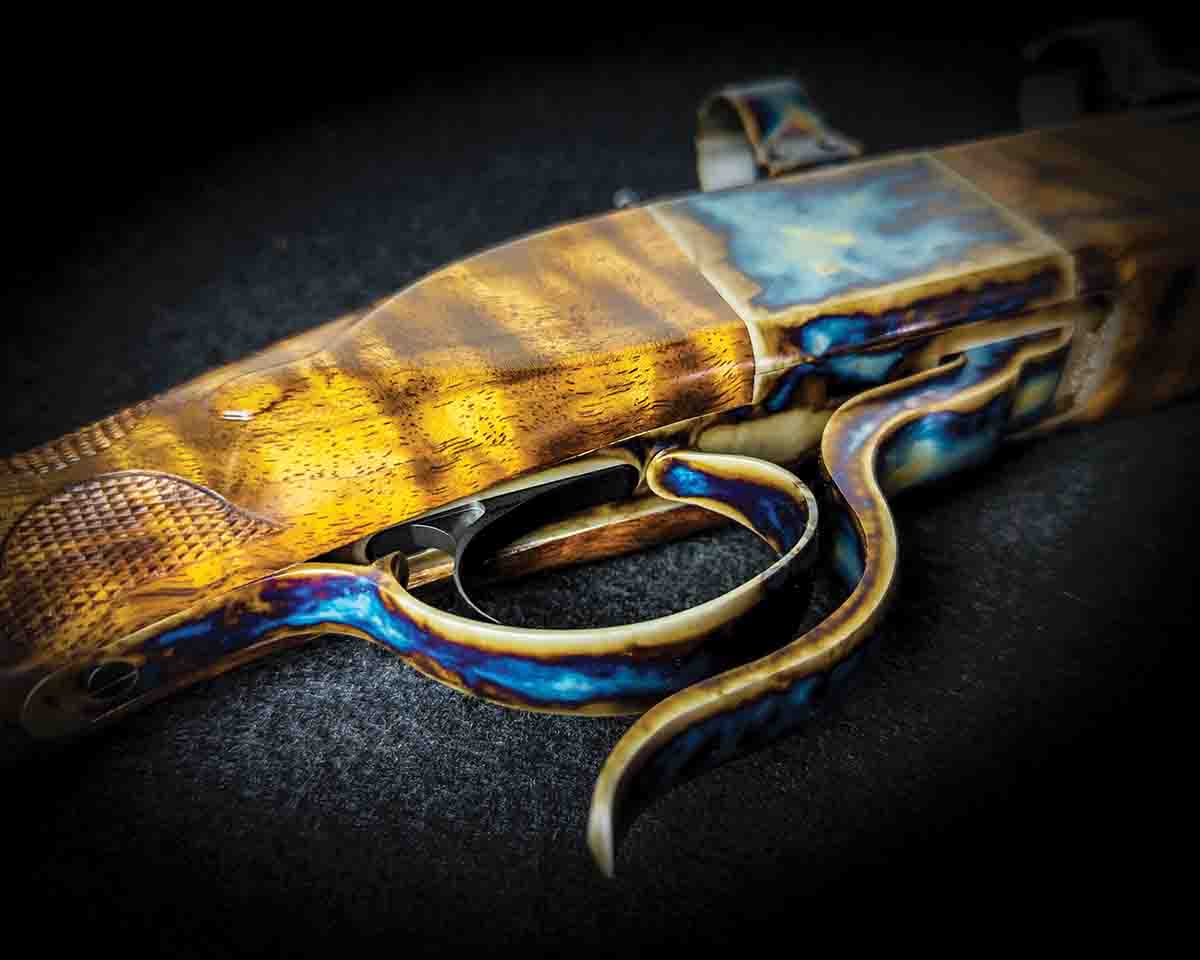 "Our optimism was almost laughable," Tim smiled. "But we did have a shop in mind. It was just across the road from Dakota Arms and had been leased by that company as growth had crowded its main building. The displaced employees were an invaluable talent pool, which we surely wanted to keep." He paused. "Honestly, we wanted to rescue the artistry of Dakota. It wasn't just a gunmaker. Its firearms embodied extraordinary craftsmanship. We'd be investing in people, not production lines."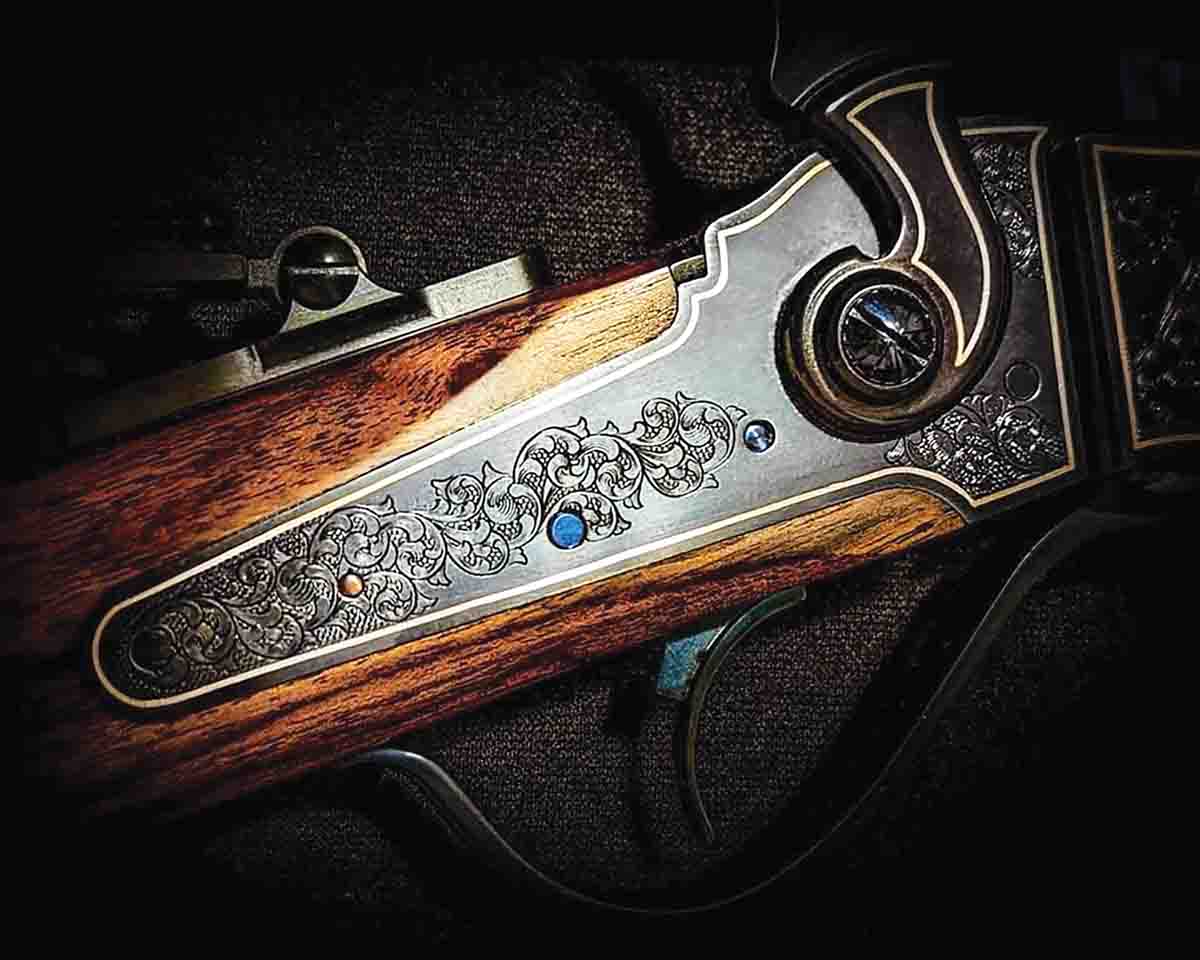 The two men pitched an offer, which Roundhill rejected. But they persevered. "Once we decided to buy," Tim told me, "logic didn't stand a chance!" After several counteroffers and plenty of paperwork later, they confirmed a deal and immediately extended the lease on the shop. The partners offered employment to as many Dakota employees as they could afford. They wound up with a dozen, including Ward Dobler, who took on the responsibilities he'd had at Dakota, if not the title.
Tim and Steve tried but failed to buy the Dakota name. "Parkwest" emerged as its replacement. "At first blush," Tim conceded, "it doesn't sound, well, gunny." (Google it and you'll find an art auction house and gallery chain.) "But it has an upscale ring. We wanted our rifles to draw upscale customers."
Land and Rabackoff snared no rifles for themselves in the deal, and agreed that all proceeds from shop production would go to payroll and making whole those customers who'd ordered Dakota rifles. "In that, the new owners were unusual," said Ward. "All of the several company chiefs I had worked under at Dakota insisted on pushing their own orders for rifles through as soon as they hired on. I've encouraged Tim and Steve to get rifles in the queue. They've refused: 'Guns to customers first!' They're serious!"
Alas, current customers included many who had paid deposits. Tim invested hours on the phone, explaining to them that Parkwest was a new company with no access to deposits, or records of cash paid to Dakota. "Those were challenging phone calls."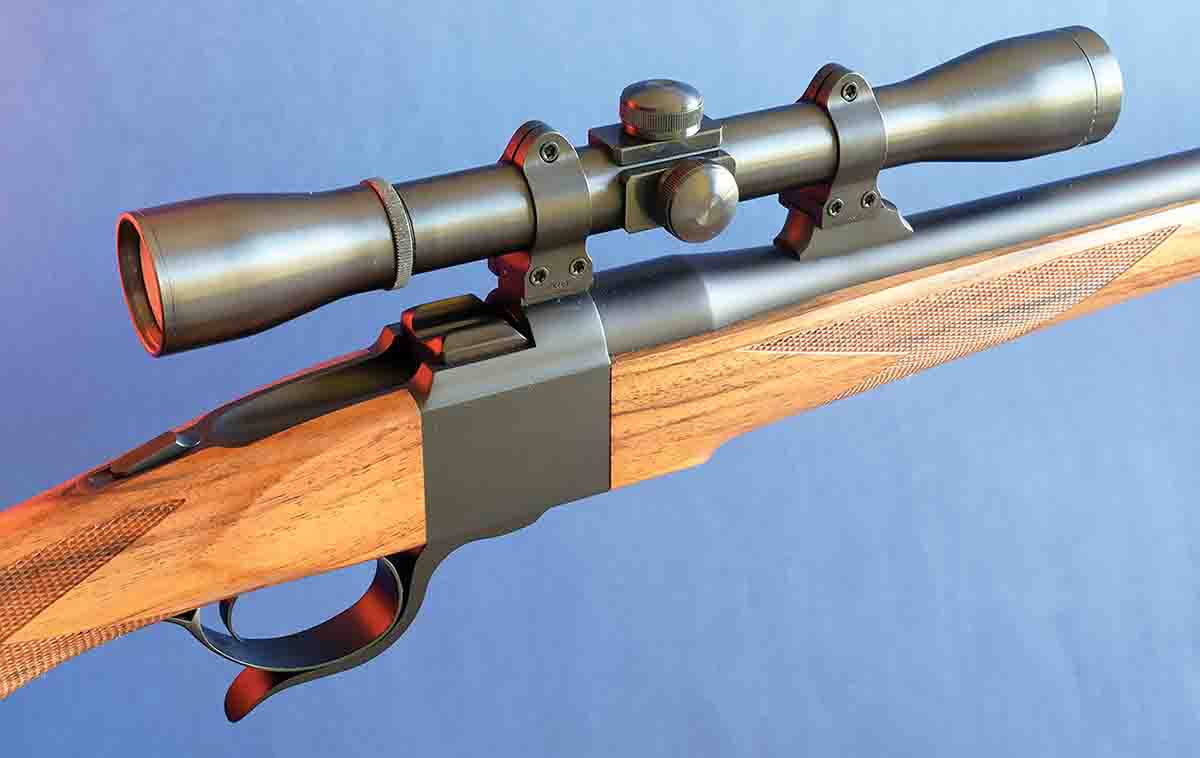 The shop is now "up to its neck" in work. Land and Rabackoff have made weeklong visits once a month since their purchase. "They don't get in the way, though," said Ward. "In fact, the crew is mighty impressed by their willingness to make the coffee, sweep the floors, empty the trash. To make intelligent production decisions, they consult with people at the bench."
Steve's brother, Jason Rabackoff, recently moved to Sturgis to oversee the Parkwest shop, whose payroll has grown slowly but steadily. Quality-conscious, Tim and Steve insist no compromises be made in rifle manufacture. "We're on a path of measured growth, to build and maintain a sterling reputation."
Many Parkwest customers migrated from Dakota Arms; others have explored ParkwestArms.com, an informative website that describes and illustrates options for custom rifles. In both cases, orders follow personal contact.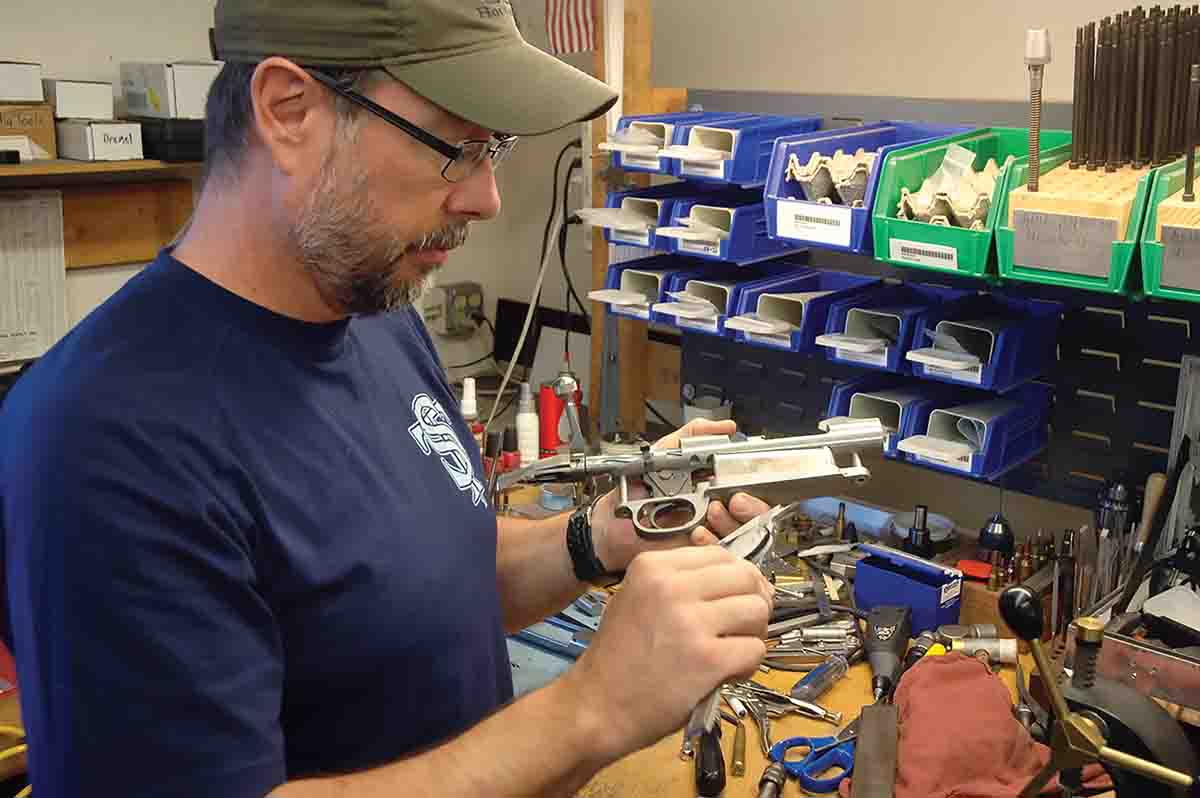 Model numbers of Parkwest rifles mirror those of Dakotas. Parkwest merely added prefixes. The Model 76 is now the SD 76. The Model 97 is the SD 97. The Model 10 is the SD 10. But lest customers find this too easy a switch, Parkwest calls its Nesika-based varmint/target rifle the PW Ace. Then there's the racy trio wooing shooters of contemporary taste, who favor carbon-fiber stocks and titanium receivers and wish to fire across townships. The LDR, TAC-LDR and XTi exhibit the same level or craftsmanship traditional shooters admire in the SD 76.
Sub-models merit a word here. The Legend is what comes to mind as the archetypal 76, closest in form to its Model 70 forebear. "Most requested chamberings now are 6.5 Creedmoor, 280 Ackley and 30-06," said Ward. The Alpine has a lightweight barrel and a slim stock with a Schnabel forend. Think: Model 70 Featherweight. The Dark Continent is a big bore, offspring of the Winchester Model 70 African that appeared, with the 458 Winchester Magnum cartridge, in 1956. I was too young to buy that rifle at its introductory price of $295 – about what two boxes of 458 cartridges cost today.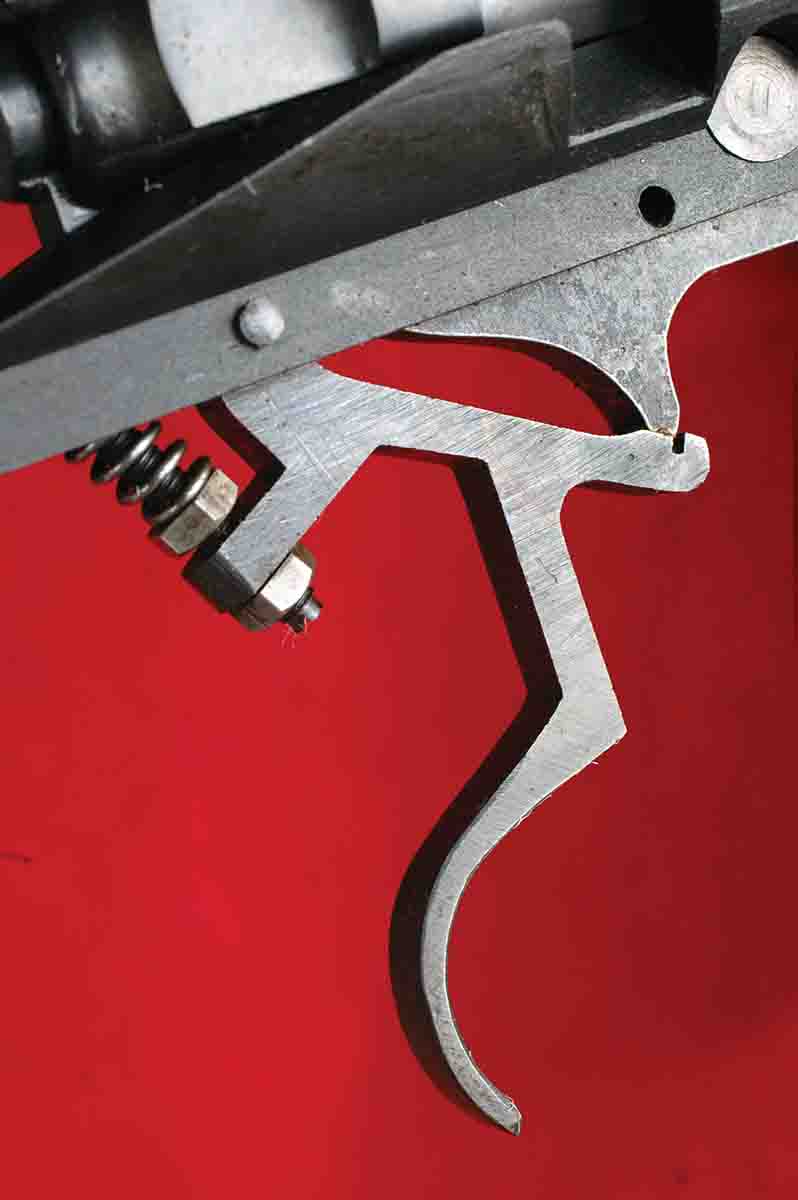 Oddly enough, the SD 76 Dark Continent is one of the most requested SD 76 sub-models. Overly powerful for North American game, it's also heavy and expensive – and expensive to fire. "But Africa is a big draw for hunters now," Ward explained. "And hunts for elephant and buffalo are costly too. We find many hunters are willing to pay more for a dangerous-game rifle to be used infrequently – even just once – than for a deer rifle carried season after season. Among safari magazine rifles, few besides the Parkwest handle the 416 and 450 Rigby. We think none is more handsome than our Dark Continent. And it holds four in the magazine!"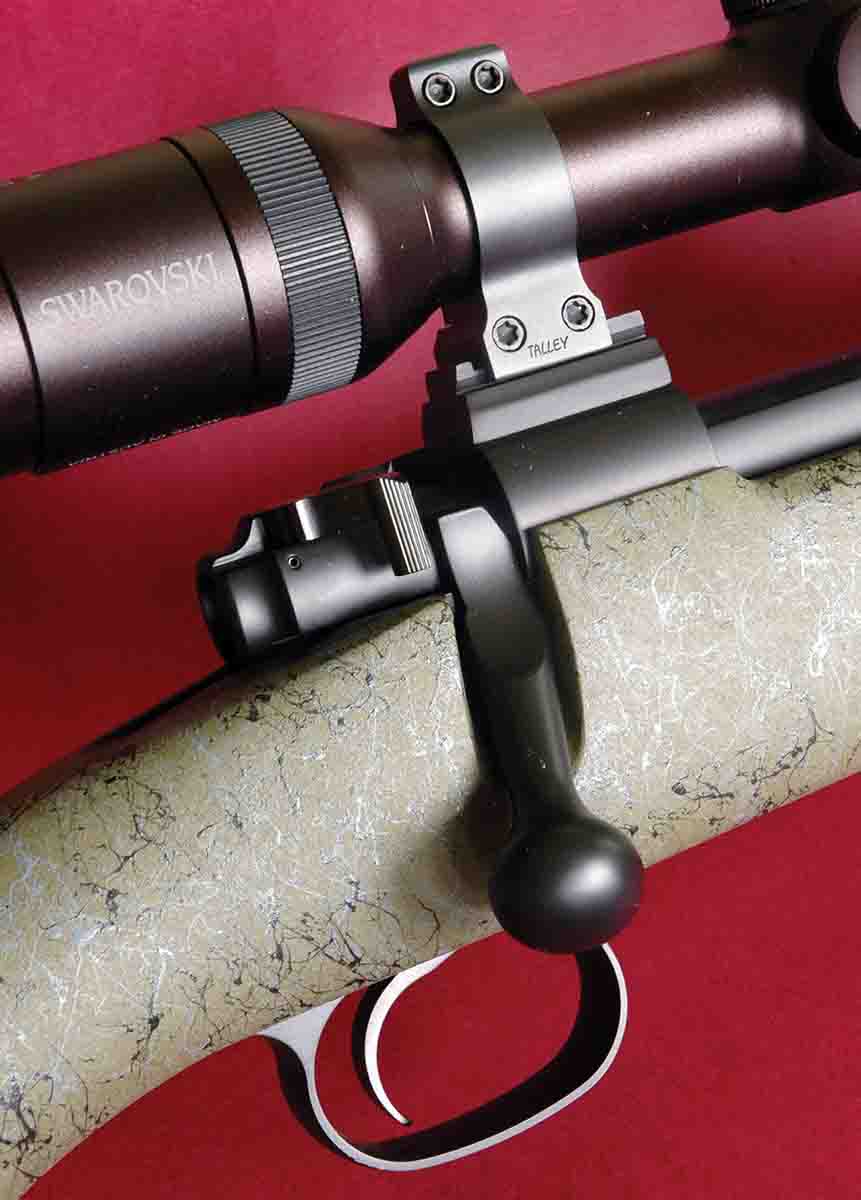 Parkwest's SD 76 Savanna has the Dark Continent's persona, but it's chambered for plains game cartridges so it is lighter in profile and in hand. The Bushveld, tailored after the Legend, is the only SD 76 stocked in carbon fiber, not walnut. Parkwest offers its SD 97, another Legend look-alike, in chamberings 257 Roberts to 375 H&H. The synthetic-stocked Outfitter is the most popular 97 sub-model, accounting for half of sales. Its stainless steel can be polished or beaded, but Ward told me most shooters pick from a wide selection of CERAKOTE colors. "It's a durable finish, and attractive." Open sights are standard on most versions of the company's bolt rifles, but can be deleted or added. Scope bases and rings are made by Talley.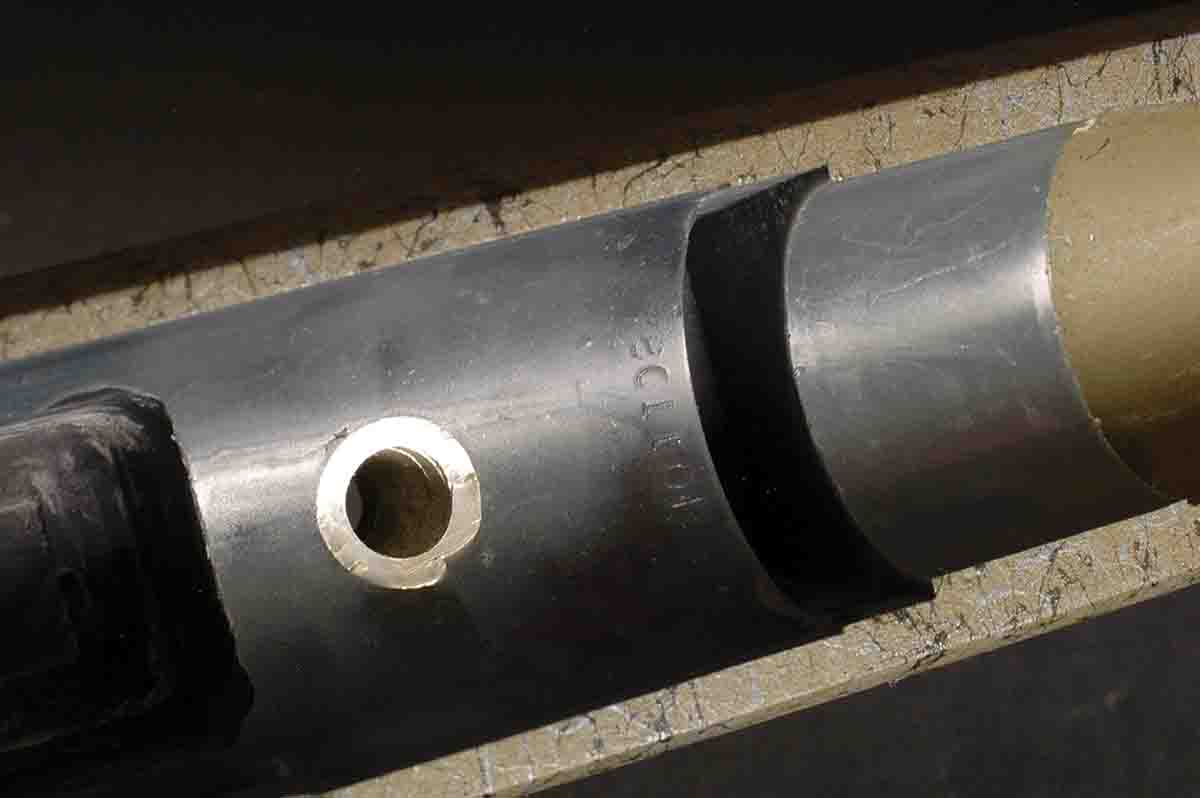 The SD 10, a svelte but stout single shot suited to mid-level cartridges for North American game, accepts rimless cartridges as readily as it does rimmed. My 280, bought years ago, is stocked in honey-hued English. It bit deep into my savings but handled like a wand and was worth every dime. It wears iron sights under Leu-pold's too-soon-abandoned reproduction of the Lyman Alaskan scope. The Baby Sharps, engineered at Dakota, has migrated to Parkwest too. Inspired by Sharps's 1874 "Old Reliable," it is scaled to 80 percent size. Chamberings to 38-55 match its trim profile.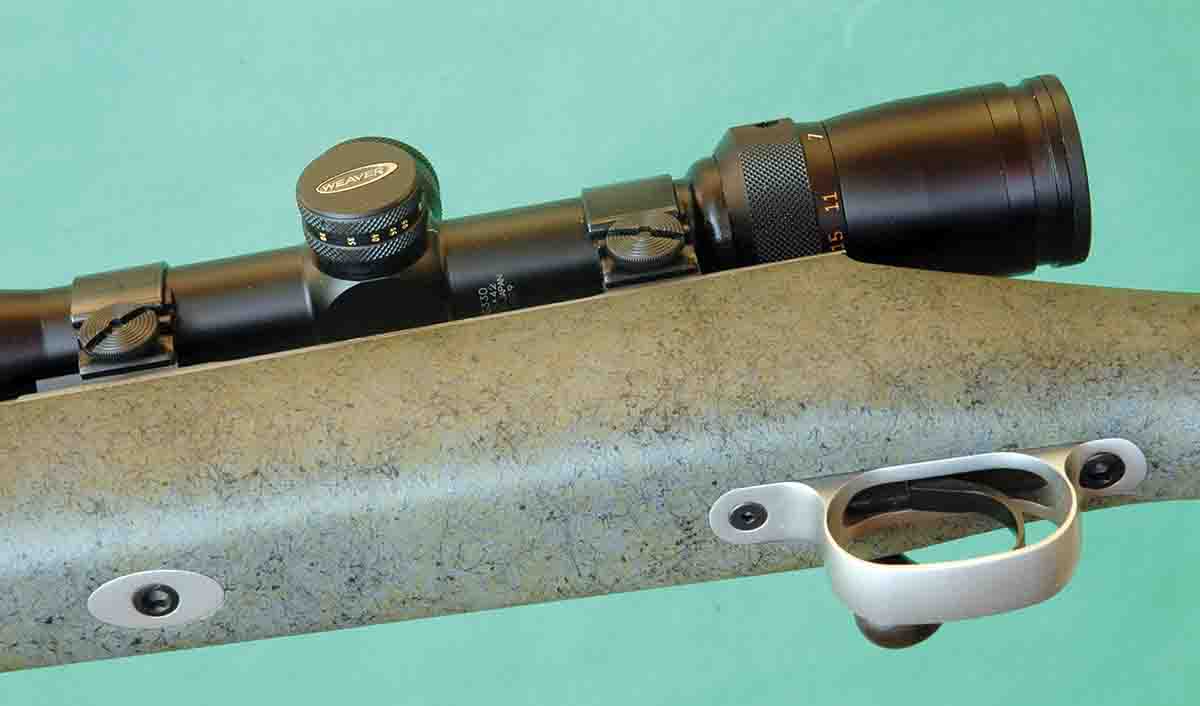 Originally built in Poulsbo, Washington, the Nesika bolt action acquired by Dakota was modified to suit market demand. The PW Ace is its single-shot offspring, mainly for 22 and 6mm cartridges. It has a stiff barrel, an uncheckered varmint-style walnut stock. An epoxy/fiberglass hump mates with a recess in the receiver's belly – essentially, a massive recoil lug, with full-contact glass bedding between action screws. While the Ace clearly shares Nesika lineage, its one-piece bolt lacks the "Borden Bump," popular among benchrest shooters. Explained Ward: "Nesika actions were of naked steel. Machining tolerances on a Borden Bump are so tight we can't conveniently CERAKOTE them. Microns added in that finish scuttle the fit!" But this rifle is benchrest-capable without a bump. An Ace with 6mm BR handloads consistently gave me sub-half-minute groups. Routinely, one bullet followed another at 100 yards, chewing the hole a tad bigger. That's as tight as I can hold over sandbags. The Ace is Parkwest's most affordable rifle and its top-seller. It's most popular in 204 Ruger and 223, according to Ward, with spring orders coming in flurries as prairie dogs emerge.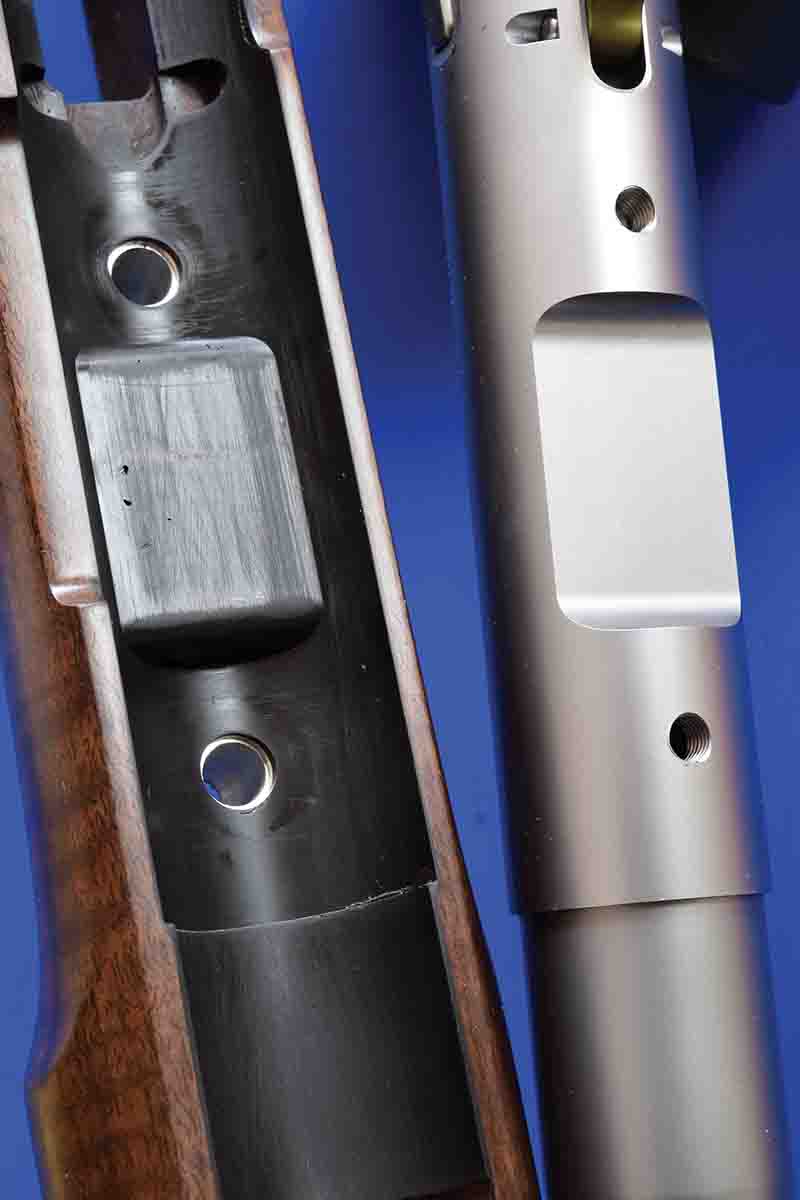 "Average wait time for a Parkwest rifle built to order is six to eight months," Ward told me a few weeks ago. A "plain-Jane" Ace may ship a bit sooner. Embellishment and special features extend a project's gestation. The Model 76 Traveler takedown rifle Allen developed may require a year to complete. Selected retailers, like Gordy's in Texas, stock Parkwest rifles to sell to hunters on a tight deadline. Most of these outlets carried Dakota 76 rifles in chamberings and configurations popular in local markets.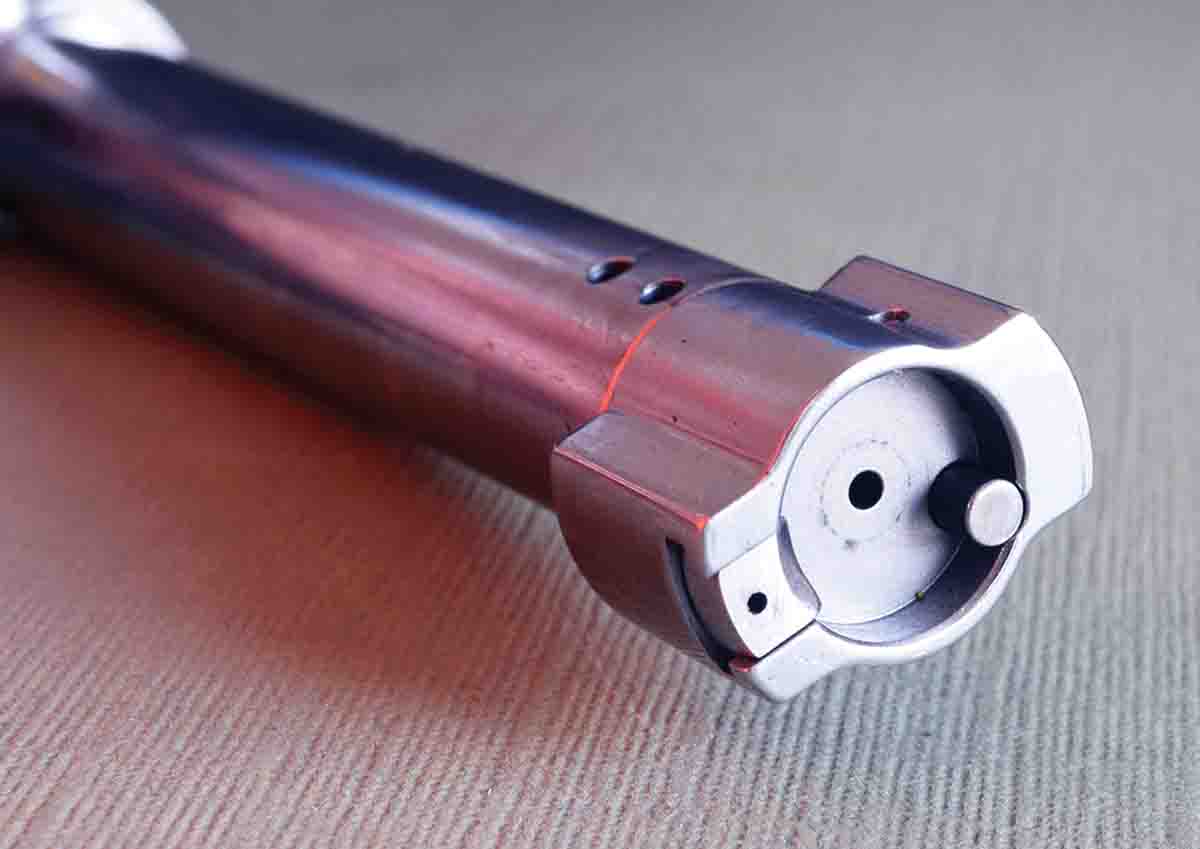 As this is written, handloaders are pocketing spent cases in dog towns out west, while big-game hunters are refining zeros with the likes of the 300 H&H that just left my range for its Sturgis digs. Come "show season" next winter, I suspect Parkwest's displays will draw crowds wherever conventions feature fine sporting arms. "It's a culture we're keen to join," Tim told me. "The people who appreciate our rifles, like the people who build them, are the best!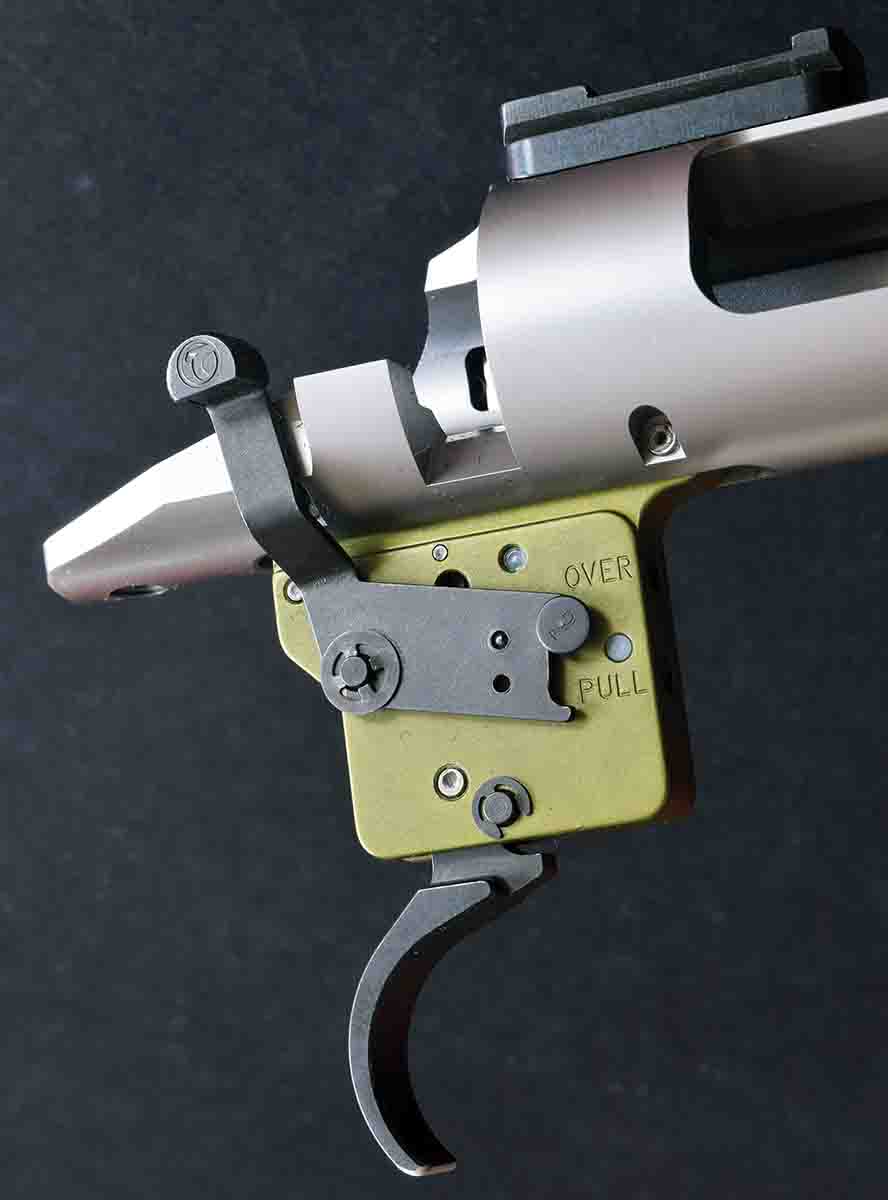 That comment would have pleased Don Allen.