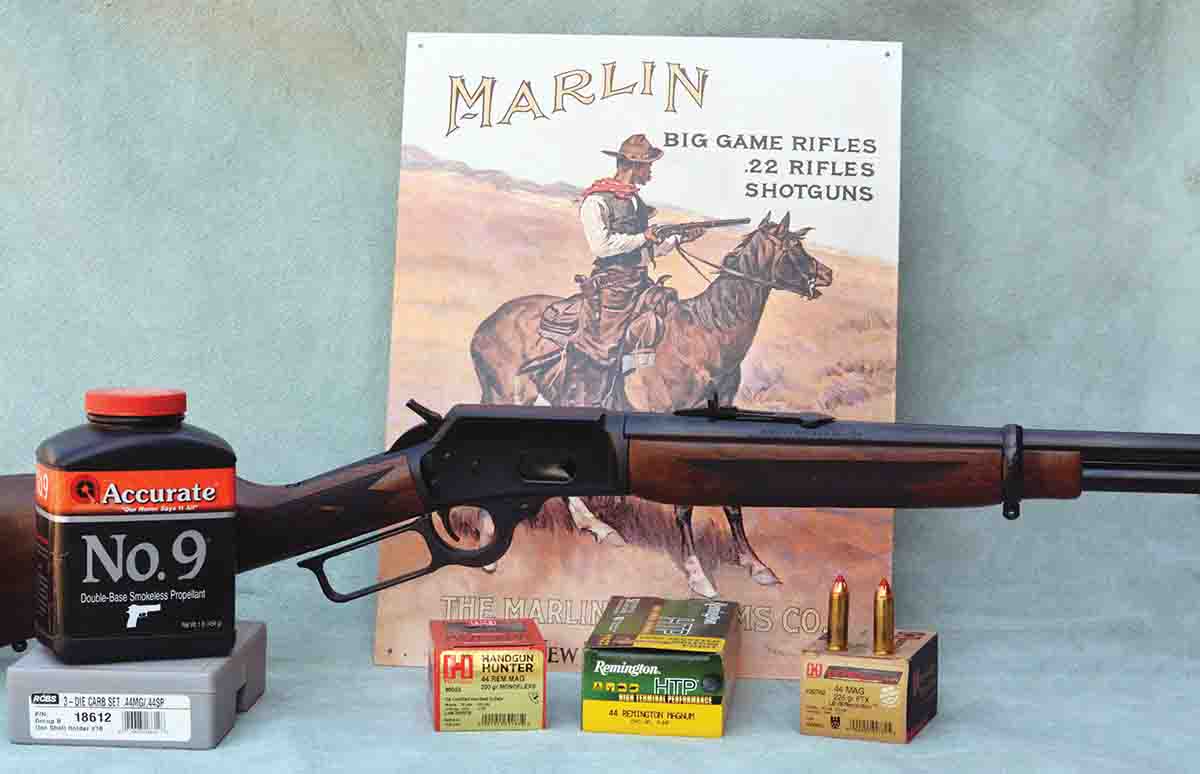 In late 2021, Ruger began shipping the beloved Marlin lever-action rifles; first the Model 1895, chambered in 45-70 Government, followed by the Model 336 Classic, chambered in 30-30 Winchester. These guns have been a huge success, as the company is selling every gun that it can manufacture. This brings us to the highly anticipated Marlin Model 1894 Classic chambered in 44 Magnum, which was expected to begin shipping around July 1, 2023, and will be well received by levergun aficionados, hunters and shooters. My early sample gun is well-made, held to tight tolerances and has the potential to be the best post-World War II Model 1894 produced to date.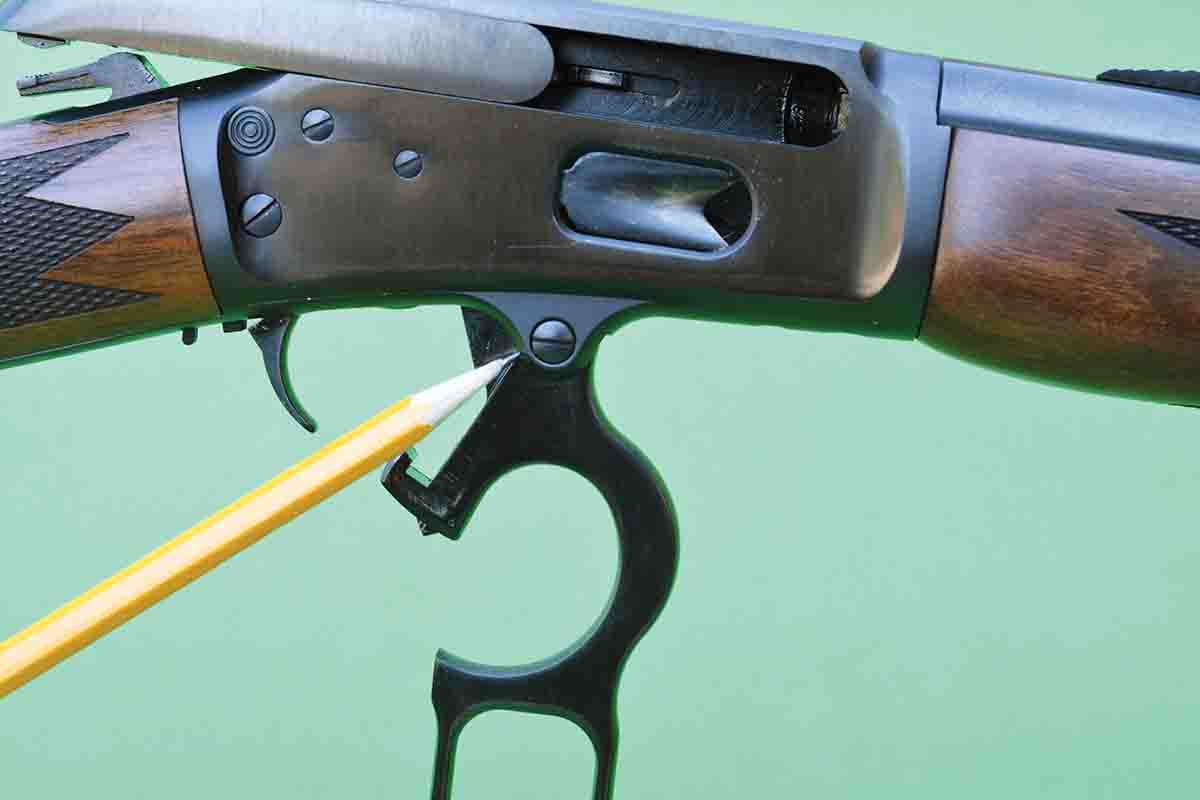 I still remember vividly the very first Marlin Model 1894 that I encountered when the hired hand of a neighboring rancher brought one to our remote ranch house that had been a family heirloom. It was probably manufactured around 1900, was in rifle configuration and chambered in 38-40. It was in near-new condition and retained most of its vibrant colors on the case-hardened receiver and richly-blued octagonal barrel and magazine tube. The overall fit, quality and workmanship were incredible. The flat bolt, compact receiver, nicely-figured walnut stock and beautiful lines made it a very handsome rifle that I admired for a long time. Despite a rather modest asking price, it was more than this 13-year-old kid could muster from the meager earnings from my trapline. My dad looked at it and agreed that it was a very nice rifle, but could not justify purchasing it since he needed to spend money to upgrade ranch equipment.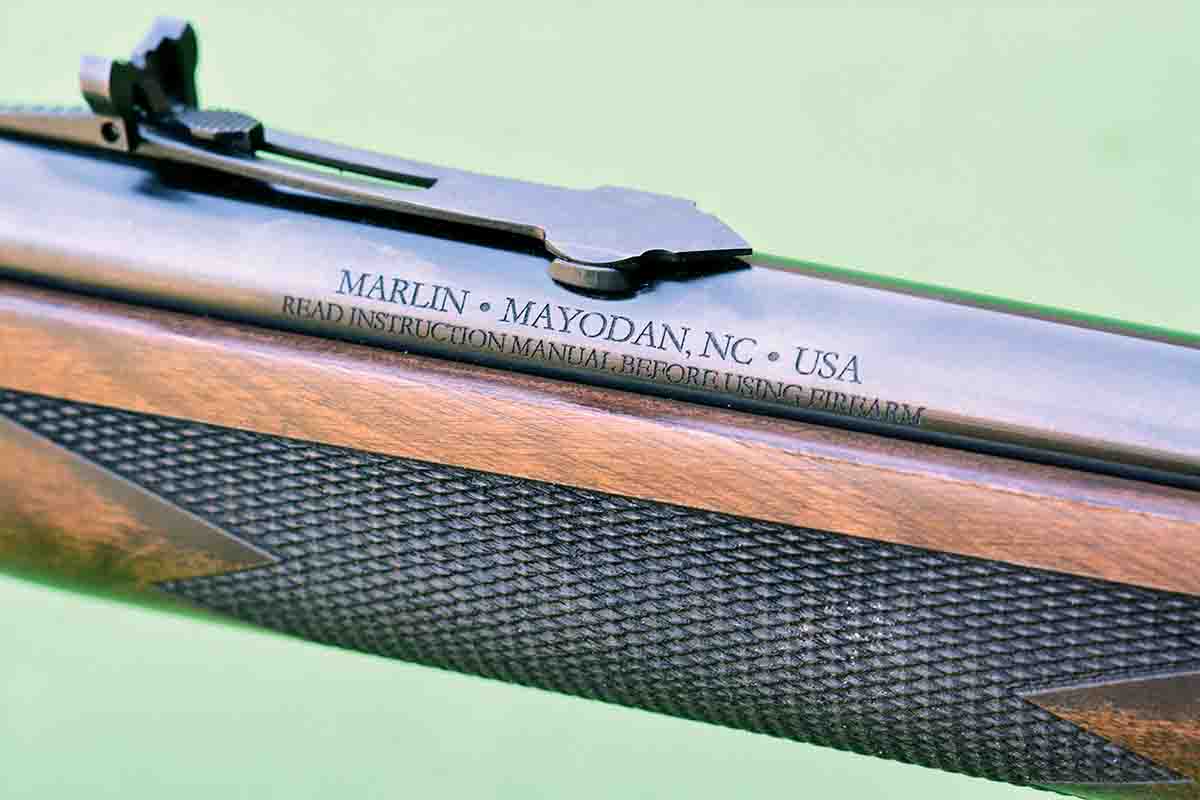 In the decades since, I have owned fired and hunted with many Marlin Model 1894 rifles in every pre- and post-World War II caliber that it has been offered and have great respect for its solid, rugged, proven reliable design and accuracy. It's a personal favorite; so when the release date of the new Ruger-produced Marlin carbine was finally announced, as I had been consulting during its development, I jumped at the opportunity to review it within these pages.
While Marlin has a colorful history that dates back to 1870 (technically earlier), in 1881, the company introduced the Model 1881 lever action chambered in 45-70 Government (and other cartridges) that hit the prominent Winchester Repeating Arms Company in the guts, as they had been unable to design a suitable lever action for that cartridge. However, the Model 1881 was far short in durability and reliability compared to what was still to come. Next, the Model 1888 was developed for 44-40 length cartridges, which was interesting, but still not satisfactory for John Marlin.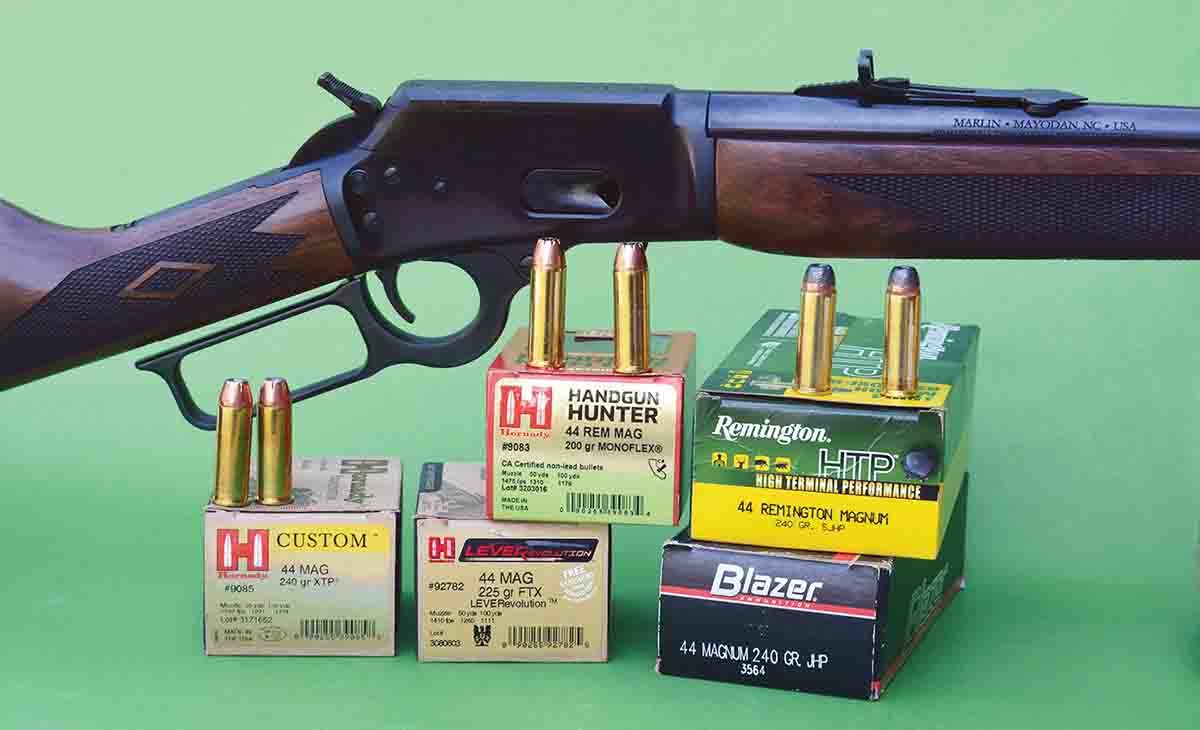 This brings us to the Model 1889 that was also chambered for 44-40 length cartridges and was a truly magnificent design, a landmark rifle if you will. The importance of this rifle to Marlin and its future was huge and cannot be overstated. It is the same basic design that has been used on all subsequent Marlin centerfire lever-action rifles (except the rather obscure Model 62). It was known as "The New Safety Repeating Rifle" and featured a forged, solid top receiver, side ejection and a side loading gate. The action was short, compact, and lightweight (especially when compared with the competing Model 1873) and was very strong – notably stronger than the competition. The solid top receiver was indeed futuristic. For example, it not only accommodated period top-mounted receiver sights such as the desirable L.L. Hepburn sight, but it also remains ideal for modern sights such as those offered by Skinner Sights, X-S Sights and perfectly accommodates scope mounting, reflex sights, etc.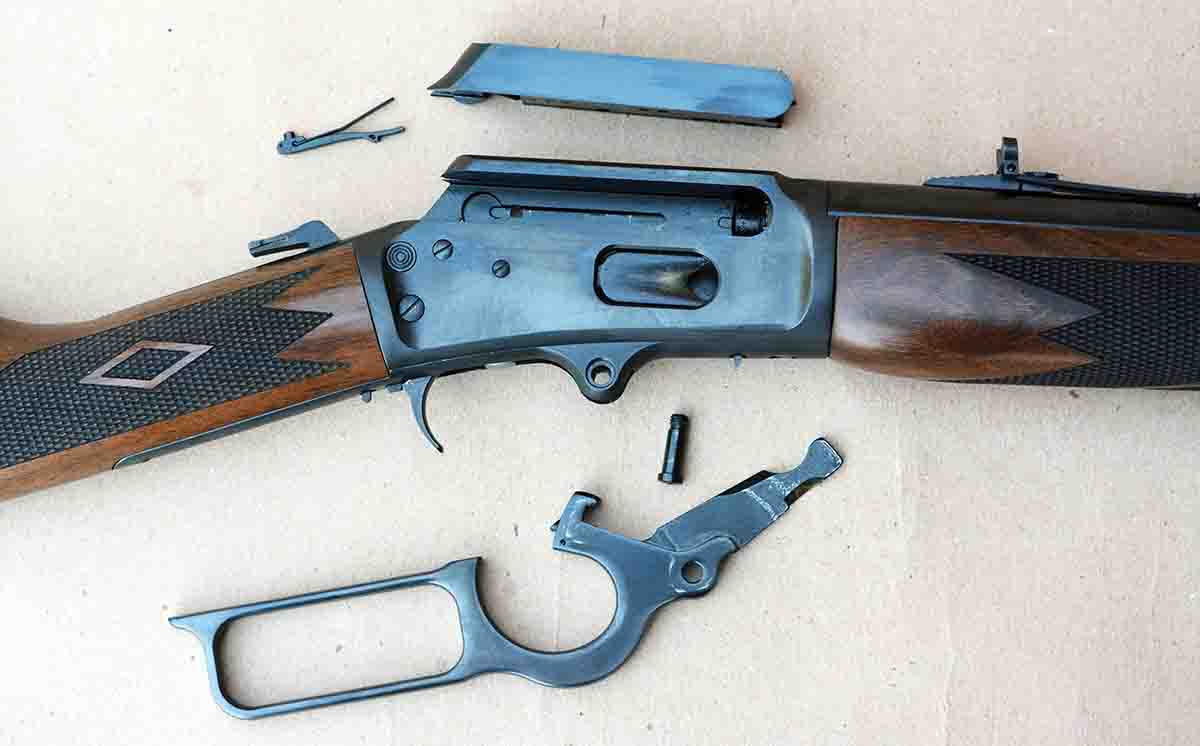 The Model 1889 quickly proved especially reliable and durable, as it fed, fired and ejected empty cases with virtual perfection. The component parts were few, simple, and robust and were not prone to breakage. But the flat bolt and solid top receiver essentially resulted in a closed action that greatly reduced how much snow, dirt and debris could enter. But it also resulted in a receiver that could take a very harsh beating and still work! It proved ultra-reliable, which made it a practical rifle on the western frontier wherein it served cowboys, trappers, miners, outdoorsmen, hunters, lawmen and others very well. It featured the short throw, lever-action principle wherein the lever operates on a single pivot, with minimal travel that results in very fast operation and explains why modern variants have become hugely popular among so many top competing cowboy action shooters. Furthermore, it can be disassembled in the field in just seconds with just a screwdriver. This process results in the bolt being removed and gives instant access to the barrel breech for proper cleaning without damaging the rifling at the muzzle end, which remains a huge advantage over the competition. Finally, and technically least important, it was and remains a very handsome rifle, with beautiful lines.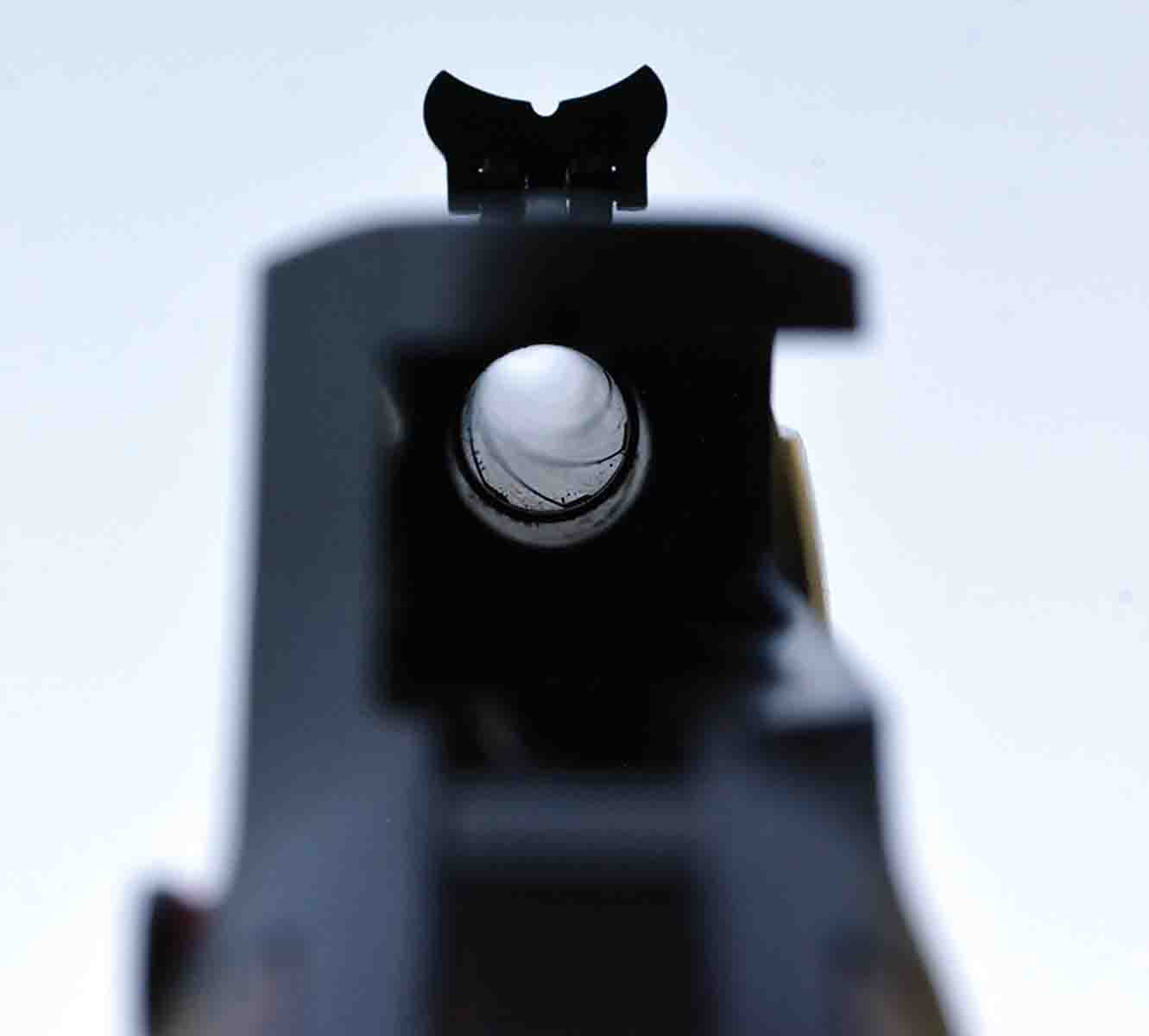 Just five years after the Model 1889 was offered, the Model 1894 was developed that is essentially the same rifle, but with a few minor improvements. While there were patents issued in 1893 to L.L. Hepburn that included small changes to the locking bolt and a new two-piece firing pin that prevented the rifle from firing if the breech bolt was not fully locked (or closed), there was also a new one-piece trigger for an improved direct acting, creep-free trigger pull and an automatic lever catch. Naturally, it was offered in 44-40, 38-40, 32-20 and 25-20, which were all very popular rounds during this era.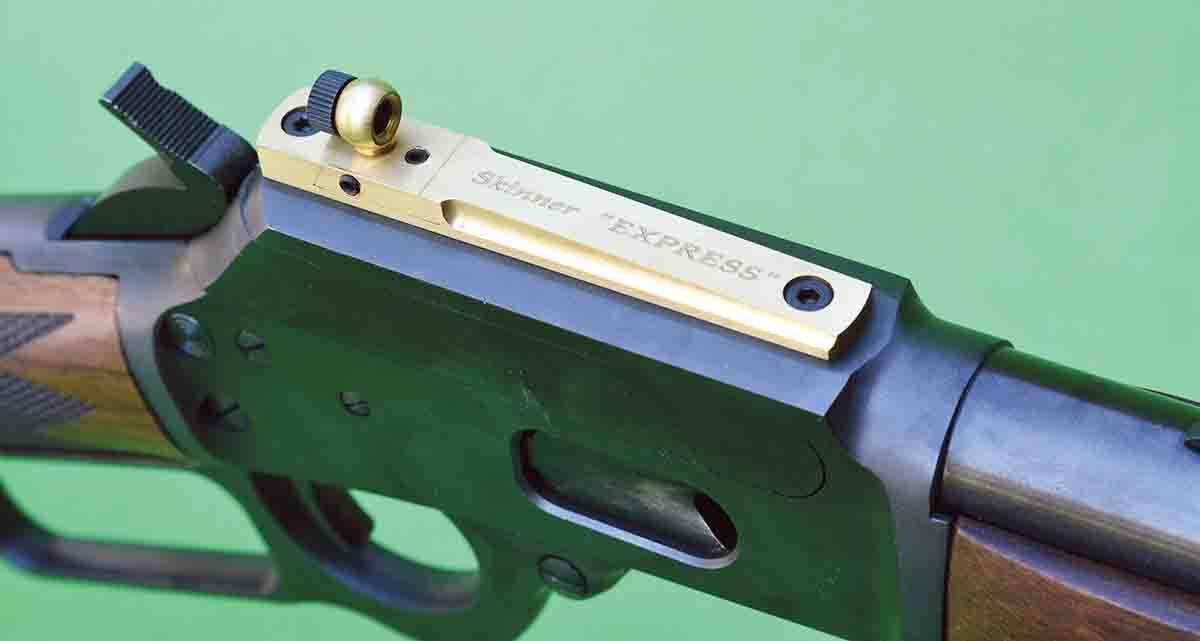 But times were changing and the popularity of the above black-powder-era cartridges began to wane, resulting in declining sales of the Model 1894 (later known as 94) and then the Great Depression hit hard. In an effort to survive, Marlin discontinued the Model 1894 in 1934 to focus on more popular models, which was prior to the development of the 357 Magnum in 1935 and 44 Magnum in 1955. If those two potent and popular sixgun cartridges had been available prior to 1934 and chambered by Marlin, production of the Model 1894 probably would have never ceased.
During the post-World War II era, demand for lever-action rifles in 44 Magnum (and 357 Magnum) was very high, as many gunsmiths were converting Winchester and Marlin rifles to those cartridges. Marlin responded by introducing the Model 336-44 (aka 336T) in 1963, which was based on the standard 336 action, but chambered in 44 Magnum. It featured a Micro-Groove rifled barrel with a rather slow twist of 1:38 inches, the same barrel as used on the 444 Marlin that was introduced in 1965. Sales of the 336-44 were good, but Marlin occasionally had issues making the comparatively short 44 Magnum cartridges feed in an action that was designed for 30-30 length cartridges and discontinued it in 1967. Clearly, it was time to reintroduce the Model 1894 that appeared in 1969 and was first chambered in 44 Magnum. Initially, it was offered with a 20-inch barrel with carbine-style barrel bands, but in 1975, the forearm hardware was changed to rifle-style that resulted in improved accuracy. Sales were instantly strong and Marlin sold every rifle it could produce for the next 10 years. Eventually, the Model 1894 was offered in several variants including the popular 357 Magnum in 1979. However, in the years since, it has also been offered in 22 WMR, 218 Bee, 25-20, 32 H&R Magnum, 32-20, 38 Special, 41 Magnum, 44-40 and 45 Colt. It was also offered with both Micro-Groove and Ballard-style rifling and the model variation has been extensive.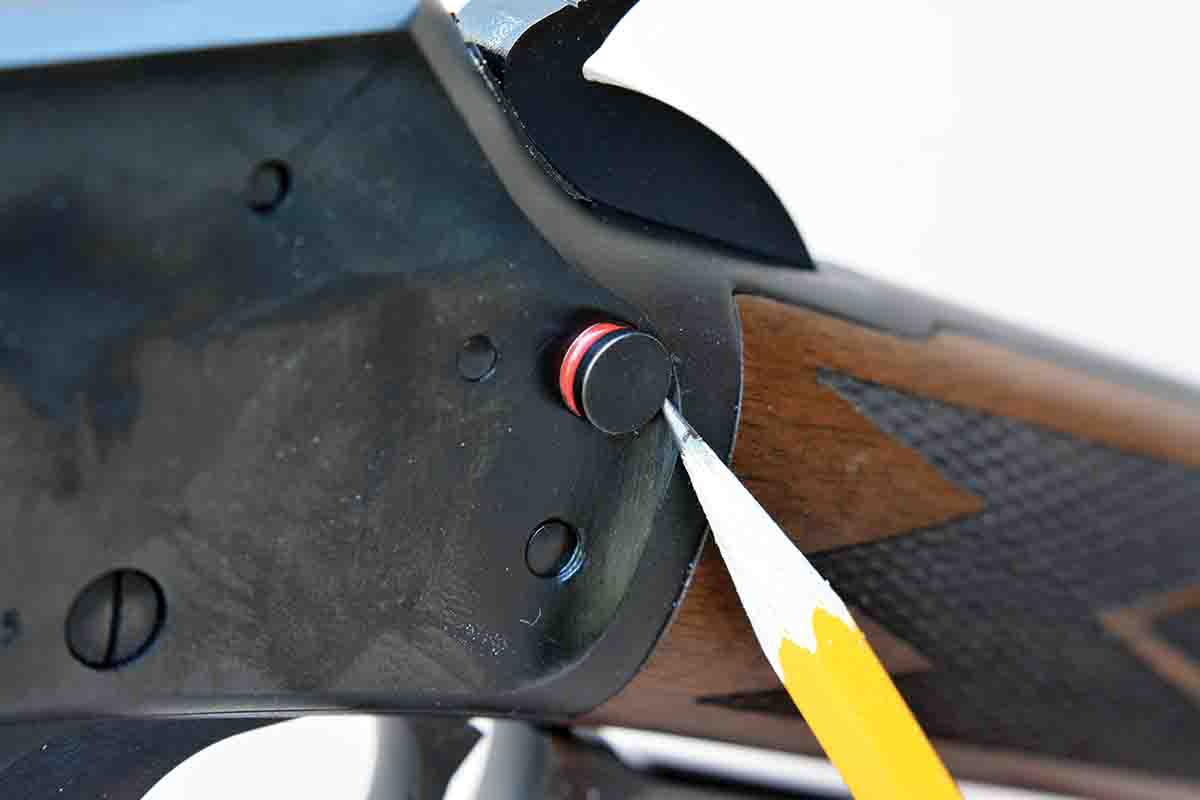 In 2007, the Remington Outdoor Company purchased Marlin Firearms, but then moved its manufacturing from New Haven, Connecticut, to Ilion, New York, during 2010 and 2011. This proved to be a huge mistake (even by the company's own admission). In short, they lost almost all their valuable employees along with their experience and "know-how." Blueprints had to be rewritten, new CNC-style tooling was purchased and new manufacturing methods employed. Nonetheless, quality suffered, but after several years, most of the bugs were worked out and Marlin began producing good rifles once again. Demand was high enough that they sold every gun that they could build and Marlin literally carried Remington financially (as they experienced their own financial struggles). Eventually, Remington's financial struggles resulted in bankruptcy, which tragically closed the doors of all companies under that huge ownership umbrella, including Marlin.
Recognizing the tremendous value of Marlin and their rifles, in 2020, Ruger purchased them; however, Remington's manufacturing methodology was not conducive with how Ruger manufactures guns. Once again, engineering, blueprints and manufacturing methods had to be reestablished. But with Ruger being a no-nonsense company, the new guns that I have worked with have been very good from the start. Granted, there have been a few very minor corrections with early production guns, but Ruger is very committed to the product line and is striving to make it great again, which has resulted in immediate changes.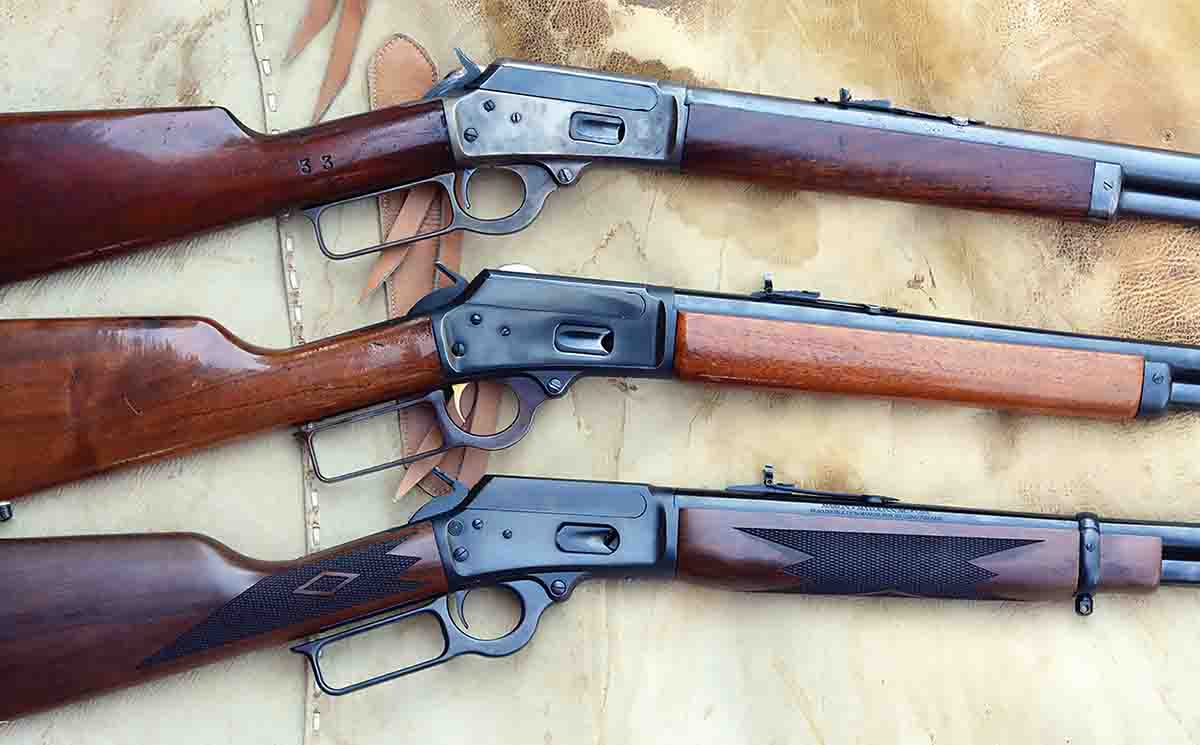 The Ruger-produced Marlin Model 1894 Classic chambered in 44 Magnum arrived in carbine configuration with a 20.3-inch barrel, along with dual barrel bands, which is a similar configuration to the Model 1894s produced from 1969 through 1974, but the design was changed in 1975, to a rifle-style forearm hanger that resulted in improved accuracy. It is pleasing that this first version is offered in blue finish (what Ruger calls Matte Blast Blued) with American black walnut stock, which is attractive and should appeal to traditional levergun shooters like me. It features the same action as Marlins produced since 1969, including the traditional three-position hammer, but also has the familiar cross-bolt safety that first appeared in 1983.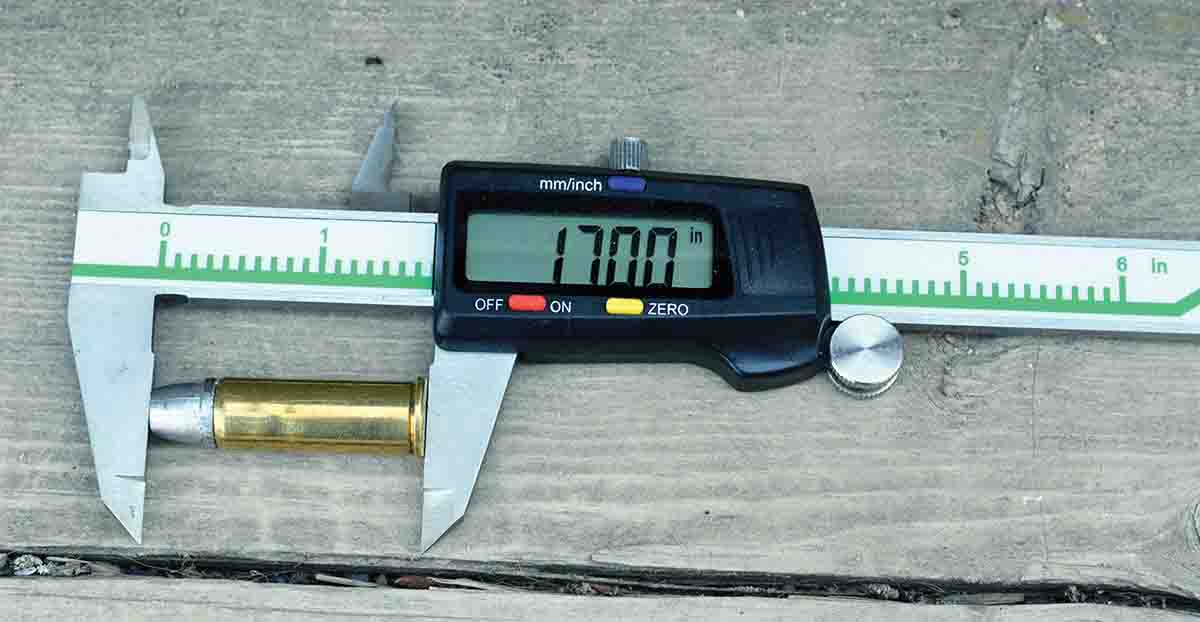 My first impressions are very positive. For example, the wood is cut-checkered and finished with a nonglare sealant that enhances the natural wood grain and is very attractive. It should be noted that during the Remington ownership of Marlin, the forearms became grossly oversized, but this new Ruger-produced version is (thankfully) much trimmer and gracefully configured. The wood-to-metal fit is good – certainly as good as any Model 1894 produced during the past 50-plus years.
The action works positively and smoothly and it feeds 44 Magnum cartridges with an overall length of up to 1.700 inches, which is notably longer than the Sporting Arms and Ammunition Manufacturers' Institute (SAAMI) specified length of 1.610 inches. This allows feeding of many popular sixgun loads that feature cast bullets, including the popular 250-grain Lyman Keith bullet mould No. 429421, the 255-grain Thompson gas check No. 429244 and similar designs as well as the Hornady LEVERevolution 225-grain FTX load that measures 1.655 inches and exceeds SAAMI overall cartridge lengths. The chamber breech features a slight bevel that allows most SWC cast bullets to feed properly.
There are several factory loads offered by smaller companies such as Buffalo Bore, Garrett Cartridges and others that use 310- to 340-grain heavyweight bullets with an overall cartridge length of 1.740 to 1.760 inches and handloaders often use the same component bullets. When loaded to these longer lengths with heavy bullets, the 44 Magnum offers substantial power gains with impressive penetration and bone-breaking qualities, which is substantial performance from such a compact cartridge. Plus, in rifle or carbine length barrels, the 340-grain bullets can easily reach more than 1,450 feet per second (fps). But these long cartridges will not work in the Marlin 1894. Eric Lundgren has been the driving force in getting Marlin leverguns up and running under Ruger ownership (and was employed by Marlin during Remington ownership). In discussing this matter with him, he stated to the effect that "We made certain that the action worked perfectly with all SAAMI spec ammo, but if you think that we need to make changes to accommodate additional loads, we have no reluctance to make in-line changes for the better." As this is written, I am forwarding ammunition to let Marlin test and evaluate this subject further. In the meantime, this is an easy modification for qualified gunsmiths to perform, but hopefully the factory will make the change.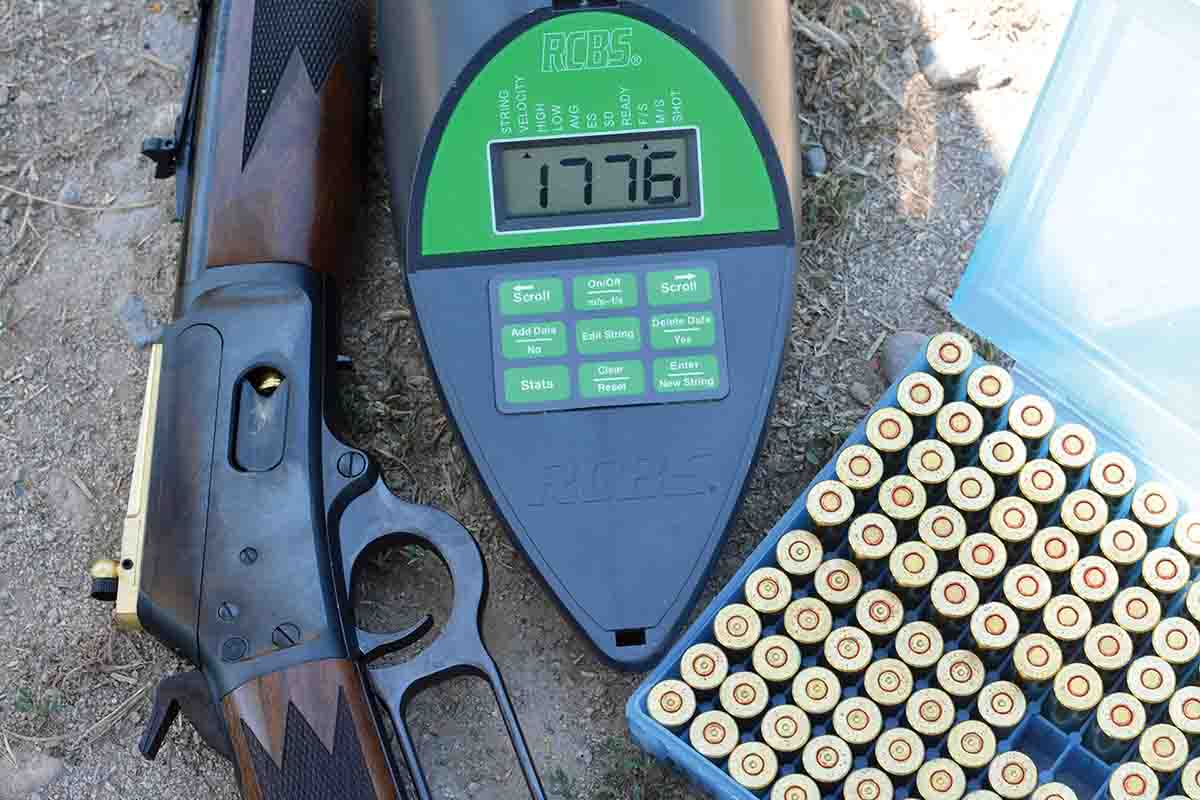 My only real complaint has to do with the rather robust trigger pull that broke at just under 6 pounds. If Ruger is willing to ship American bolt-action rifles with trigger pulls that break clean at half that figure right out-of-the-box, they could offer Marlin lever actions with a reasonable 3-pound pull! Nonetheless, correcting the heavy trigger pull is relatively easy.
One exciting feature included the barrel twist rate that has been changed from the 1:38 to a 1:20 inch. I first met with Marlin officials in 1995 (at their request) and many times since and have encouraged them to make this change. I have provided the factory with considerable accuracy data from some of my custom-built guns and with experimental loads, but it has taken nearly 30 years for this change to finally occur. Incidentally, this is the same twist as used on the Ruger M77/44 rifle that has proven to be accurate and can stabilize bullets weighing from 200 to 340 grains. The barrel is hammer forged and features six lands and grooves and a groove diameter of .430 inch.
Prior to accuracy testing the new Marlin, 100 rounds of Winchester 240-grain JSP factory loads were fired, which functioned flawlessly. The barrel was cleaned after every five rounds for the first 30 rounds, with a thin coat of lightweight synthetic oil wiped in the bore after each cleaning. After firing the above 100 rounds, the barrel was cleaned and then fouled with a few rounds before settling on the bench with additional loads. A Skinner Express aperture sight was installed on the solid top receiver, while an X-S white stripe front sight was installed, which is an excellent combination to check accuracy. Sandbag rests were used, but the forearm was never rested directly on the bags, rather, my left hand was placed between the bags and the forearm, while a concerted effort was made to ensure that the grip was identical from shot-to-shot, as well as the pressure pulling the rifle back into my shoulder.
As can be seen in the accompanying tables, accuracy was respectable with 75-yard, four-shot groups (average of three groups) measuring from 1.70 to 2.70 inches using factory loads from Black Hills, Buffalo Bore, Hornady and Winchester. The most accurate factory load was the Hornady 240-grain XTP (1,864 fps) that averaged 1.70 inches.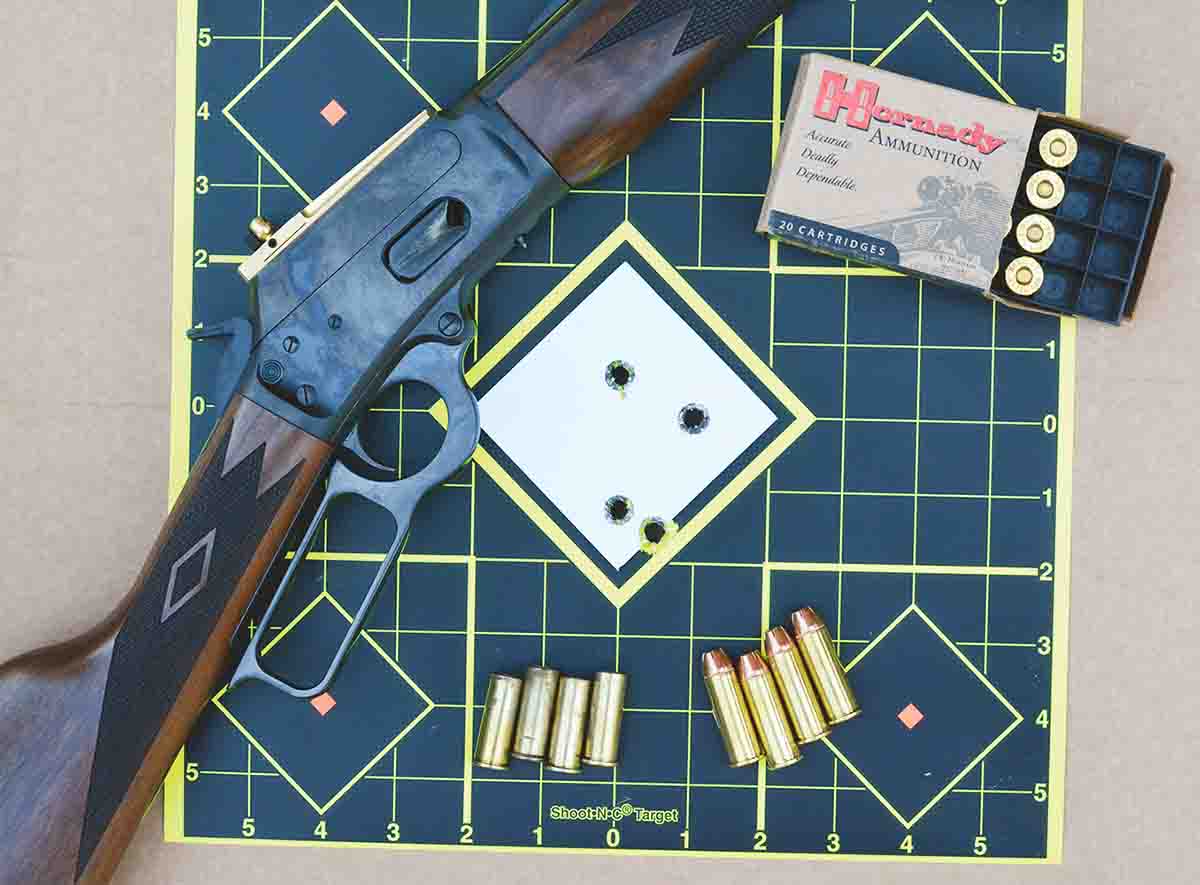 Handloads containing 200- to 240-grain jacketed bullets and cast bullets weighing from 240 to 255 grains were tried. A notable load included the Speer 270-grain Deep Curl pushed with 19.5 grains of Accurate No. 9 powder (1,601 fps) and grouped into 1.85 inches.
While the overall accuracy of the Model 1894 was acceptable, it can probably be improved. Ruger hammer-forged barrels are good quality, with this example being straight, featuring a mirror shinny bore and the crown is cut straight and clean. The point is that the barrel is not suspect. I would like to see the forearm band replaced with a rifle-style hanger, or forearm cap, just as Marlin did in 1975, which improved accuracy. This brings us to the chamber leade that is cut at 11 degrees, 6 minutes. Historically, Marlin has used a 7-degree leade. I have built multiple custom Marlin 44 Magnum rifles using Shilen, PAC-NOR and Douglas barrel stock (mostly with 1:16 and 1:20-inch barrel twists) and tried them in conjunction with a variety of loads, bullet weights and bullet styles. In this process, various chamber leades have been tried, even down to 1½-degrees. I believe that the accuracy of this rifle can be improved with both cast and jacketed bullet loads if the leade is cut to around 4 to 5 degrees, which I have discussed with Ruger/Marlin contacts and they are considering further testing.
There will be additional Model 1894s forthcoming, including the popular Cowboy (but not this year) and several others. Additional calibers are in the works including 357 Magnum and probably 45 Colt. As this is written, guns are just beginning to ship to distributors and dealers and will carry a reasonable price of $1,239. It is exciting to have this classic Marlin rifle back!