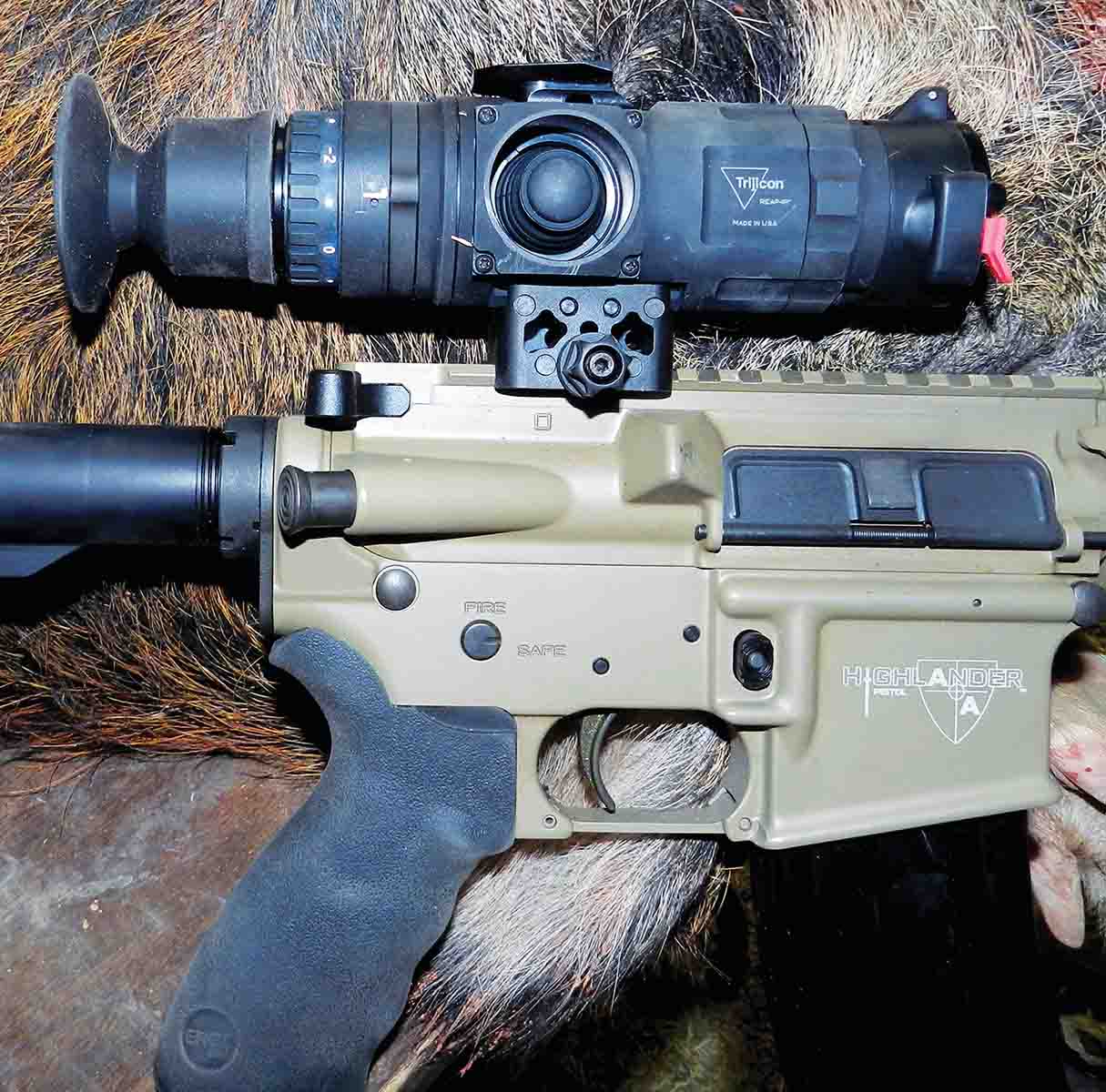 My annual December trips to South Texas consist of a daily routine: bowhunting white-tailed deer from blinds in mornings, and then the day is spent spot-and-stalk hunting wild boars. Early afternoons are spent "corning" roads. Corning is a uniquely Texas verb involving sitting on pickup tailgates trickling bags of shelled corn atop ranch roads in areas wild hogs frequent. Enough time is reserved to comfortably slip into evening deer blinds. Daytime belongs to bows and pure sport. Nights are dominated by ARs, thermal-imaging optics and hog-culling operations.
All bow-killed meat makes the 30-hour journey back to Idaho (usually a white-tailed buck or two and multiple hogs), while the nighttime shooting becomes decidedly more venal. As an occasional Texas tourist, wild hogs still fascinate me mightily. For my Lone Star State host and long-time hunting chum Steven Tisdale, not so much. Only deceased hogs fascinate him. Time spent recovering meat, shooting photos and trailing runners is time that could be better spent shooting additional hogs. Average nights – sundown to, say, midnight, when we decide we should get a few hours sleep for the morrow's deer visual – result in 10 to 15 dead hogs. This volume allows truly wringing out nighttime optic systems.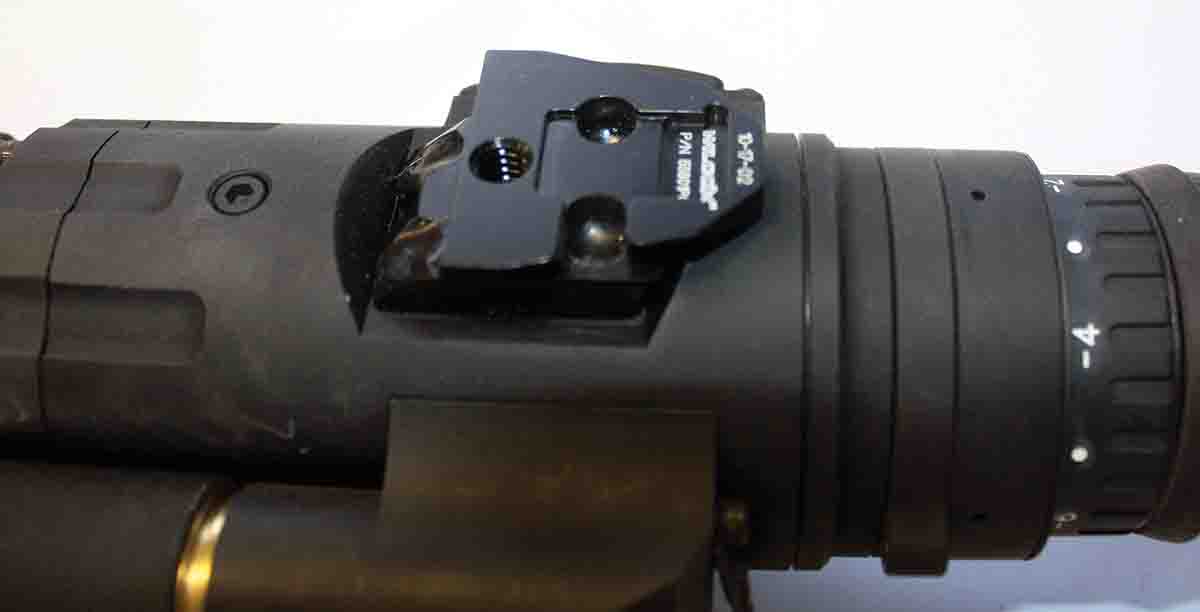 I've used a menagerie of thermal optics ranging from adequate "budget" models and acceptable mid-priced units, to phenomenal military-grade wares. The phenomenal label goes to Trijicon; an IR Hunter MK3 60mm immediately following launch while working on a hog-hunting chapter of The Predator and Varmint Hunter's Guidebook; and more recently a REAP-IR 35mm Mini Thermal Riflescope.
Last December, I chose Alexander Arms' 10.5-inch barreled Highlander .300 Blackout Pistol with Rebel Silencers' SOS Hunter suppressor and Trijicon's 20.8-ounce, 6.5x3x2.95 REAP-IR 35mm to create a compact and lightweight "truck gun." I ran mostly subsonic ammunition, exploring that hog-hunting angle. This might have resulted in more follow-up shots, but the .300 Blackout, especially with subsonic rounds, didn't provide the smack-down needed to anchor hogs where they stand.
Trijicon, of course, offers designs that are battle proven in some of the most demanding situations. The REAP-IR 35mm discussed here retails for around $7,999 – about double to triple the price of some of the "adequate" to "acceptable" thermal units I've tested previously. To my mind, they are worth every penny. With budget-priced thermal units, hunters target animal-shaped blobs, often hesitating to shoot in areas with abundant livestock. "Affordable" units can also include processor-reboot pauses of up to five seconds, and a moving hog is able to walk right out of the field of view during that interval. Any hesitation on the trigger translates into occasional to frequent lost opportunities – unacceptable to my host.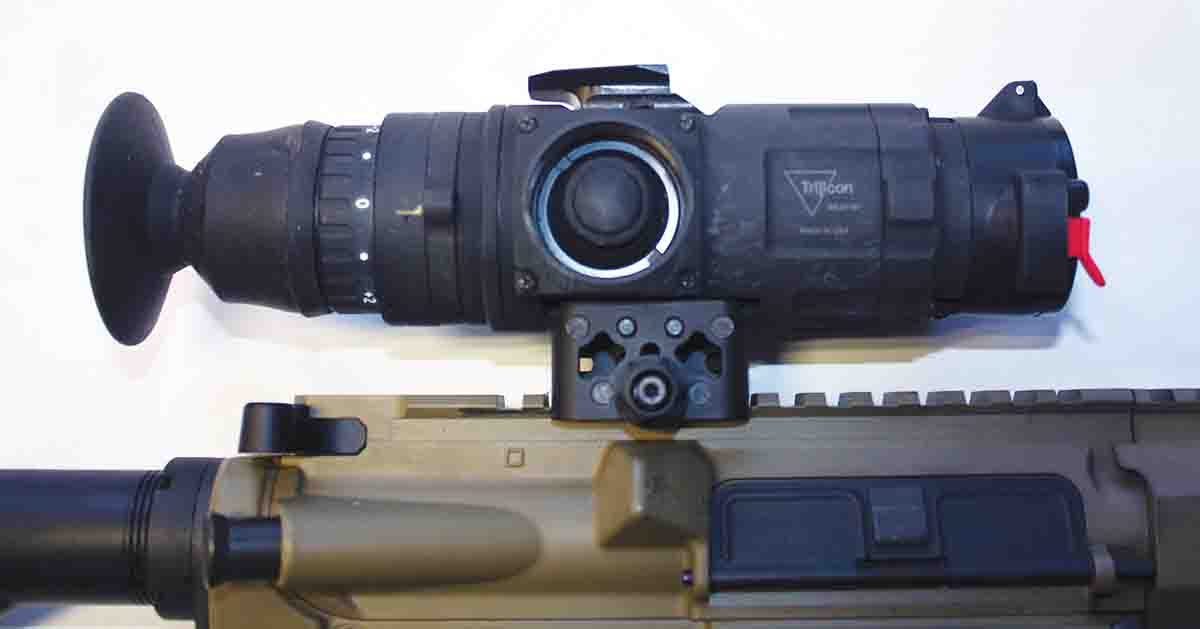 Trijicon units provide unsurpassed detail, like the ability to discern tusks and whiskers, and the confidence to execute full-out running shots via a speedy 30Hz frame rate that easily keeps up with any development. Tack-sharp detail remains during full daylight, when lesser units provide less distinctive images.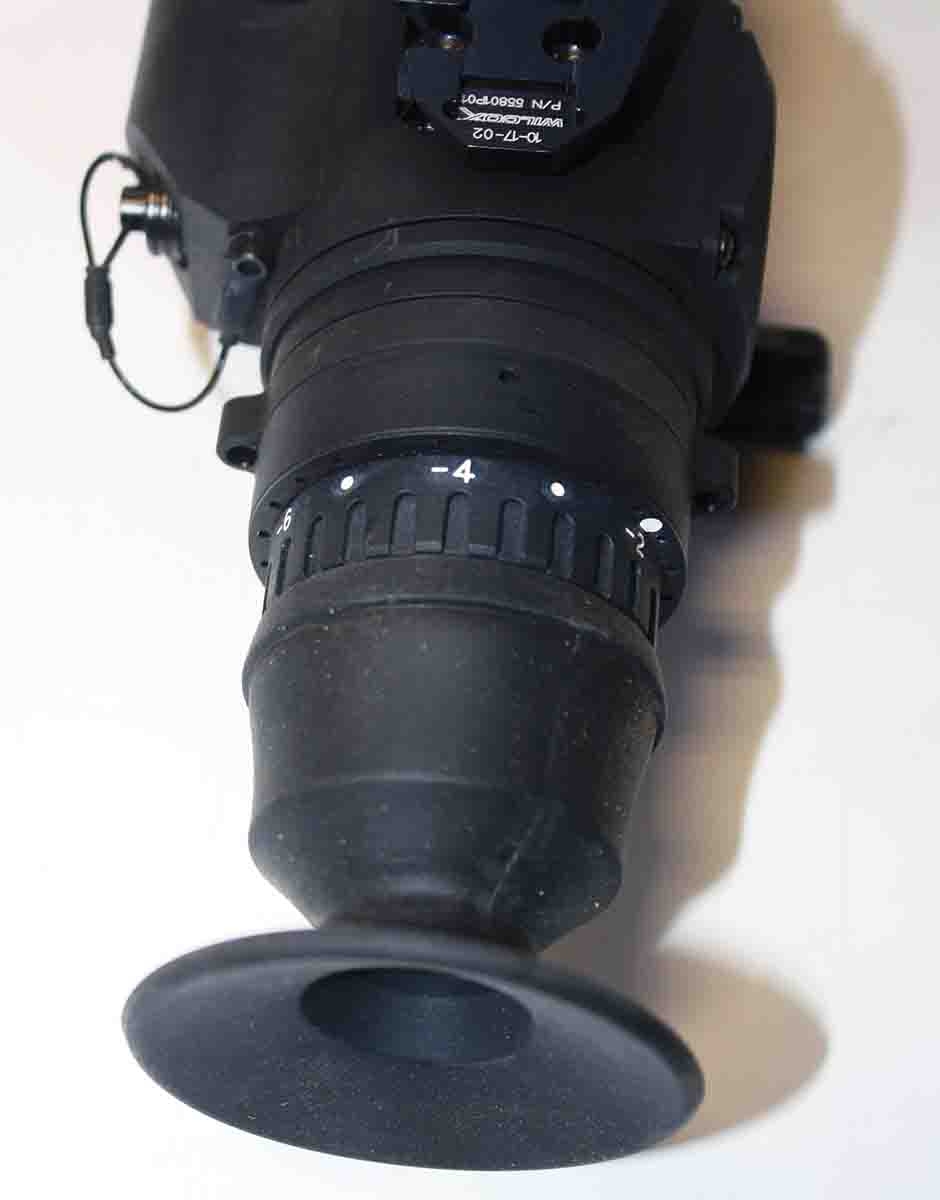 With thermal, you're not directly viewing objects in the same sense as glass optics. Thermal imaging uses advanced digital-camera technology optimized to detect infrared heat frequencies and translate them into visible light on an LED screen. Thermal technology use silicon-like germanium lenses to focus thermal energy, which then hits a focal plane array (FPA) using a series of registers generating electrical impulses. These impulses are translated into video pixels displayed on a crosshair-equipped screen for viewing/aiming/capture. Greater resolution and larger lenses also help produce a more detailed video readout.
Trijicon's U.S.-engineered and manufactured REAP-IR is powered by cutting-edge 640x480, uncooled Vox (vanadium oxide) thermal sensors to provide clear, crisp images even through smoke, dust or the blackest night. The 12 Micron Technology creates smaller circuitry to help minimize unit size and weight while withstanding abuse. A rear focus ring allows sharpening images to an individual's eyes, and a spring-loaded Butler Creek lens cover protects the objective surface when not in use. Magnification levels and field of view can also be adjusted to meet changing situations.
Unlike the IR-Hunter's intuitive, turret-style adjustment knobs, the REAP-IR includes a thumb stick system controller. The thumb stick is rubber-encapsulated to be weather and dustproof, and its multidirectional operation allows accessing five function levels: L1 (polarity, zoom, brightness, focus and contrast, for instance), L2 (image/video capture – analog RS-170 – and download), L3 (frame rate and and sleep-mode timer), L4 (sight-in and reticle style) and L5 (range units and target distance).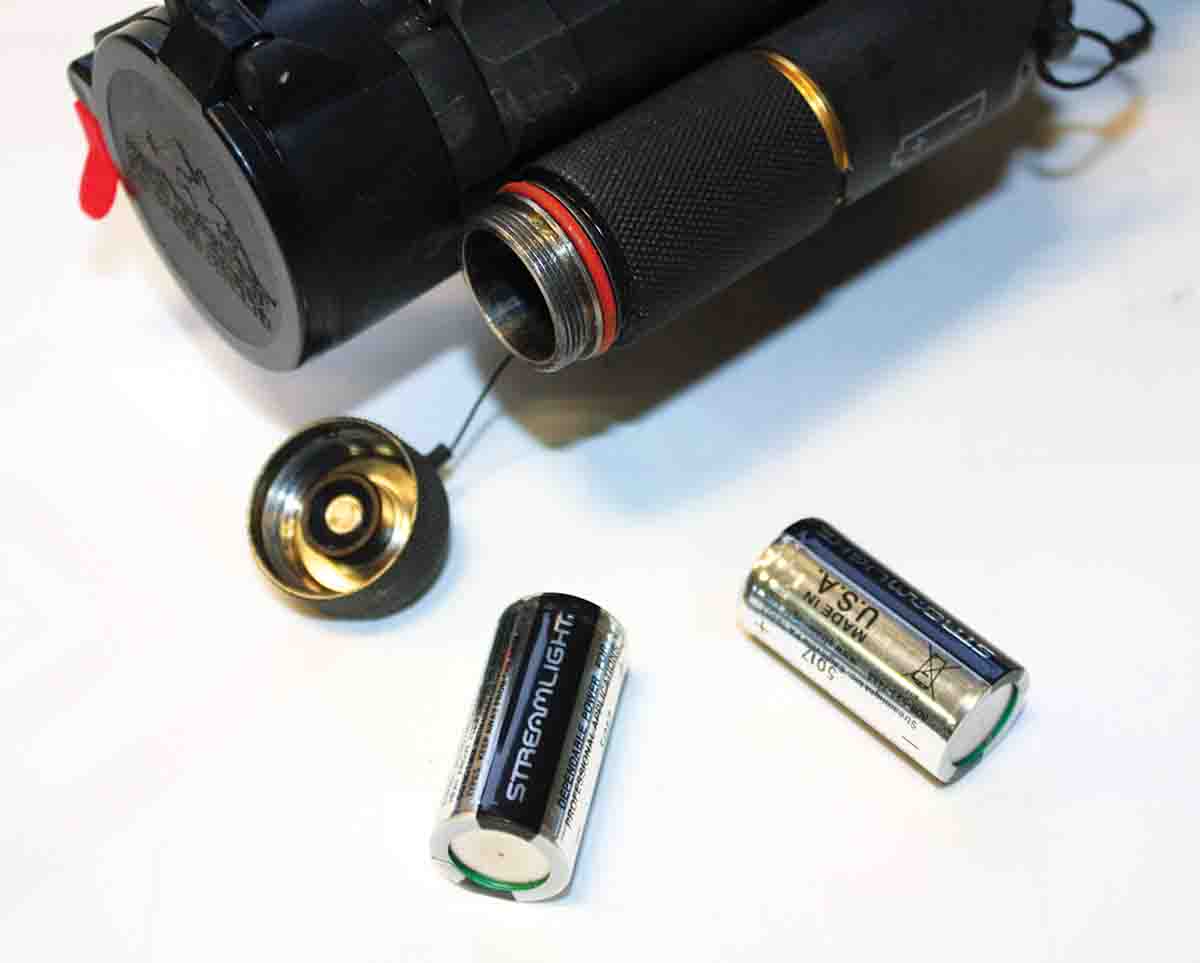 Reading instructions was necessary, the controller was a bit touchy and despite Easy Zero technology, I found sighting in more involved than with the IR-Hunter system – though admittedly even my cell phone causes frequent frustrations. Thermal optics don't include mechanical mechanisms like conventional scopes. Sighting in is a process of programming the scope's computer with the thumb stick controller as to how far to compensate from an established impact.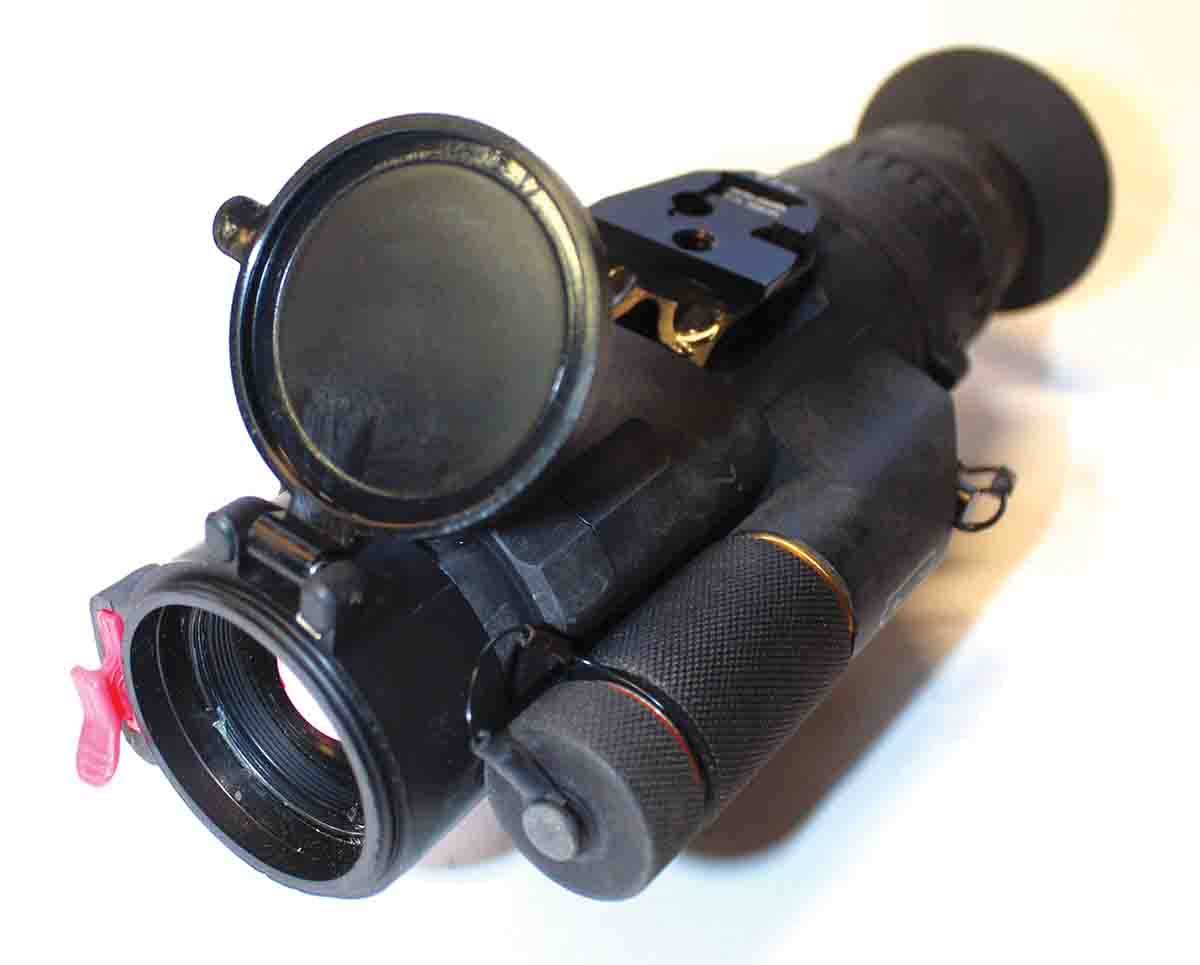 The Mini D-LOC system allows standard Picatinny rail mounting without tools. An integral top rail also allows mounting accessories such as red dots for daytime shooting. Once sighted in, the REAP maintained zero through several days of rough use and plenty of shooting. I found this kind of reliability impressive, as the Highlander outfit rode in the truck seat and was sat on, walked on by tracking hounds, shoved aside and bounced over rough ranch roads.
Thermal imaging added to black nights hugely confuses range judging. Hogs are located through the optic by seeking hot spots. The shooter then swings to get the wind and feels his way along a road or follows the tongue of a color-filtered weapon light while traversing cactus-cursed, arroyo filled terrain, occasionally checking a hogs' progress through the thermal optic. When you think you've moved close enough (normally 50 to 75 yards due to intervening brush) or when hogs grow nervous, you engage your targets. With lesser units in particular, I've never quite known if I'm shooting at 30 or 100 yards, because in the black darkness there are no visual clues. Trijicon's Stadiametric Ranging system was a huge aid here; hogs fitted into imbedded hash marks to provide solid range estimates at a glance.
Trijicon thermal optics can be set to Edge Detect Mode, providing hard white edges on highlighted objects and reducing screen brightness to better maintain night vision. I invariably add a weapon light, so have found this mode unnecessary so far. A shuttered rubber eyepiece opens only when the eye is pushed against it. The idea is to contain light and maintain "light discipline," though I admittedly remove this part, allowing me to use it like a conventional scope. I just can't get used to pushing my eye into the scope (despite 1.06 inches of eye relief), no doubt borne of an engrained fear of scope cuts.
The REAP operates on two CR123 batteries, a set of lithium cells normally powering the unit for four continuous hours, or enough to get me through a night of hog shooting. I prefer this replaceable battery approach verses rechargeable units, especially when in remote locations, as keeping a couple of CR123s handy is simple enough.
The Trijicon REAP series includes a REAP-IR 35mm Mini Thermal Riflescope with 2.5x base magnification and 20x Digital Zoom ($7,999), a REAP-IR 20mm Mini Thermal Riflescope with 1.5x base magnification and 12x Digital Zoom ($6,999) and a 60mm unit with 4.5x base magnification and 36x Digital Zoom ($9,499). All include a latched, lockable hard case.