Depending on the source, the first trigger on a firearm dates back to the 1400s with the appearance of the matchlock, a mechanism that used a lever to release a burning cord, usually made of hemp or flax, that ignited the powder charge . . . most of the time. This lock system greatly enhanced accuracy, rate of fire and ushered in a new way of thinking in firearms production.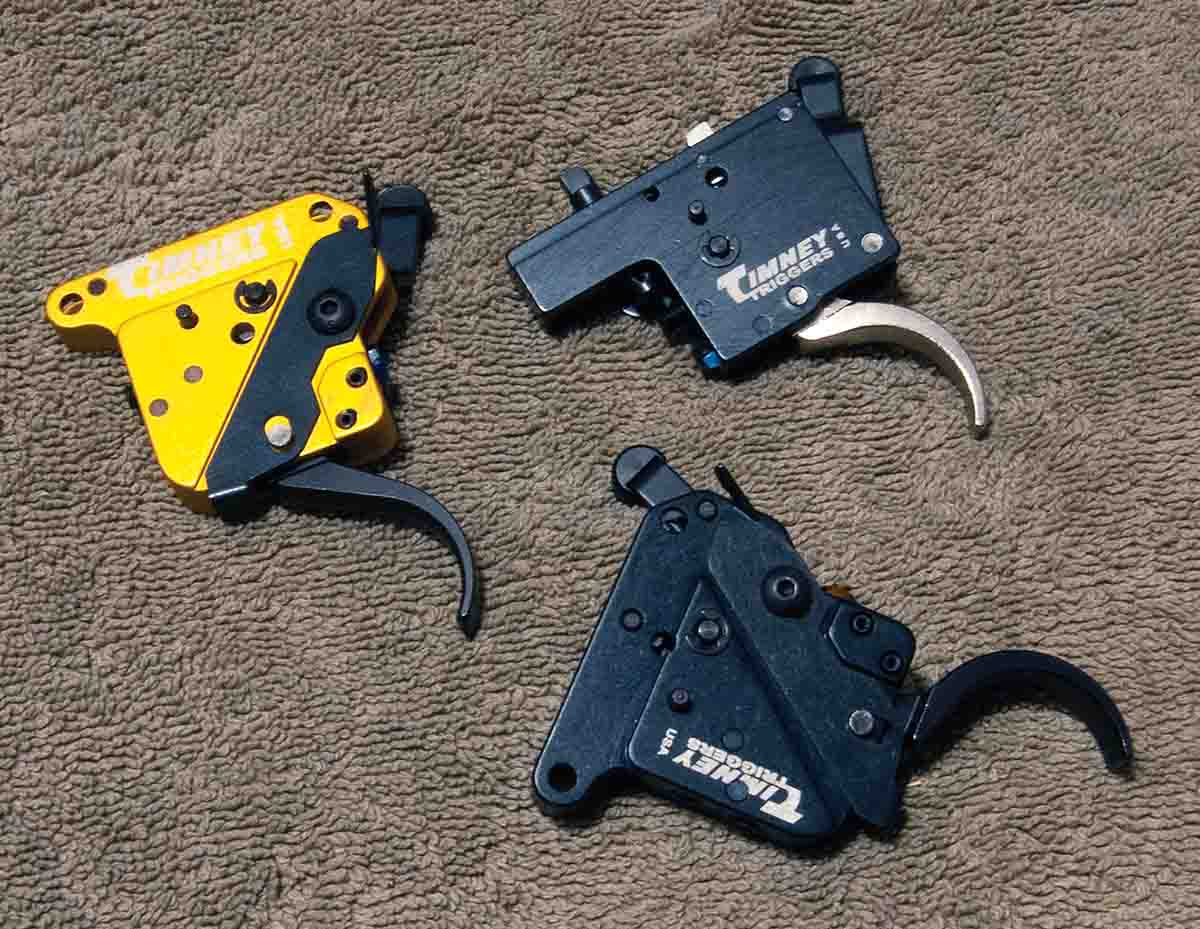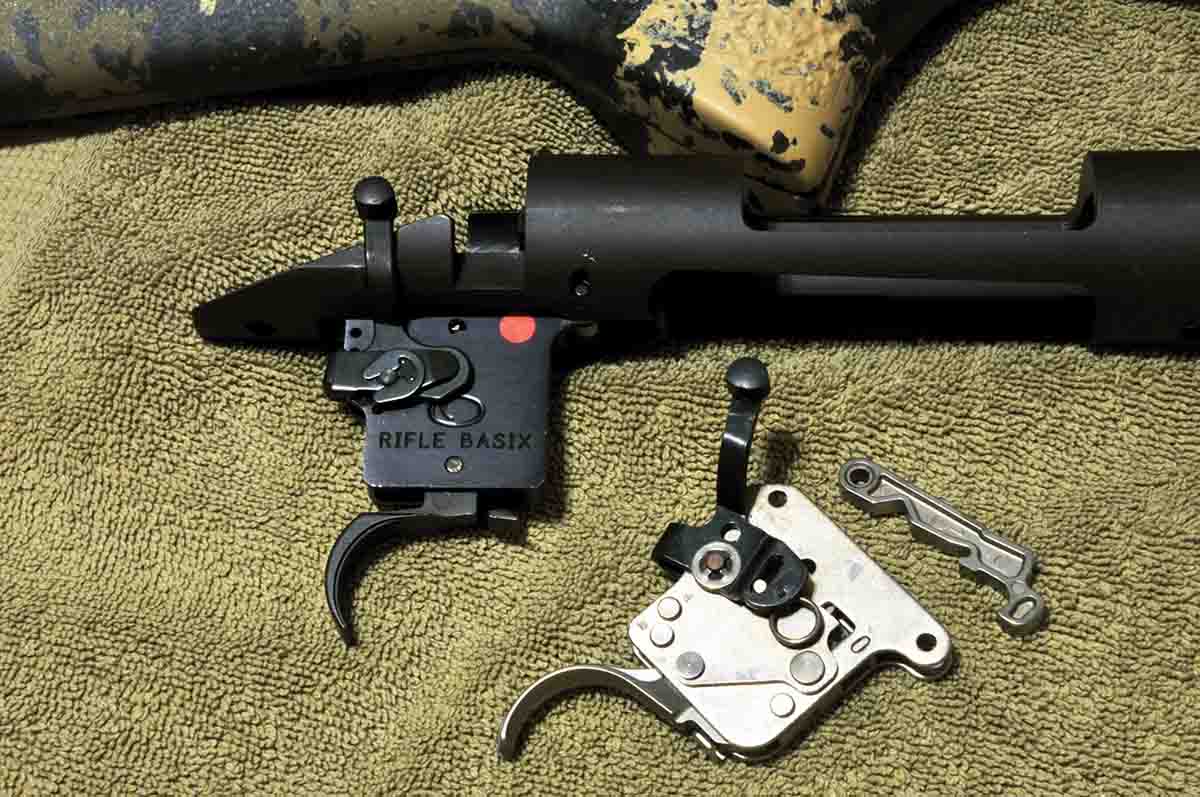 Riflemen have obviously been mulling over the merits of "good triggers" as they contribute to accuracy for a mighty long time, and these days those discussions can often become as heated as the barrel on a .22-250 Remington during an August prairie dog shoot. While the back-and-forth continues on about what constitutes a suitable trigger for a hunting rifle, there is far more to the subject of improved and sustainable accuracy, which is generally considered paramount.
Triggers are only one part of the rifle, though in some cases, a very important part, as in benchrest shooting and the growing trend in long-range target shooting – out to two miles. It should be recognized, however, that modern triggers on field rifles are pretty good (if not sometimes slightly over-engineered), because these days consumers expect them, needed or not.
In spite of this, a replacement trigger may or may not have influence on overall accuracy because groups on paper are usually completely influenced by the person behind the rifle. Most experienced shooters recognize this fact.
Most important is the barrel itself, the rifle design and how the barreled action was put together and attached to the stock. If a given rifle routinely shoots inconsistent 100-yard groups on paper with a variety of commercial ammunition and/or handloads, a new and sometimes expensive trigger is unlikely to help much, if at all. A poorly constructed, or bedded, barrel (though becoming rare), or one that shows signs of wear and/or neglect, will not likely shoot any better with a shiny, new aftermarket trigger.
It's true enough that a worn-out barrel might provide satisfying groups with jacketed bullets if they aren't too hard (lead core) and conform to the lands and grooves in the barrel, and some neglected rifles will easily shoot lead alloy bullets just fine, but this is not always the case. As but one example, stashed away is a classic, Fabrique National-made Browning Safari High Power .30-06 that was given to me by my father-in-law.
This rifle dates back to the mid-1960's "salt wood" debacle. At the time, someone came up with the bright idea that stock blanks could be cured quickly with salt, which proved true enough. Browning bought into the process, not knowing the salt-cured stocks could rust the barreled actions, and usually did.
The FN .30-06, with almost no rust along the bottom of the barreled action (where the problem usually shows up) but some rust damage in the bore and along the top of the barrel, doesn't shoot too well with jacketed bullets. No aftermarket trigger will make it shoot any better. As such, the rifle is a candidate for a full refurbish some day when there's time.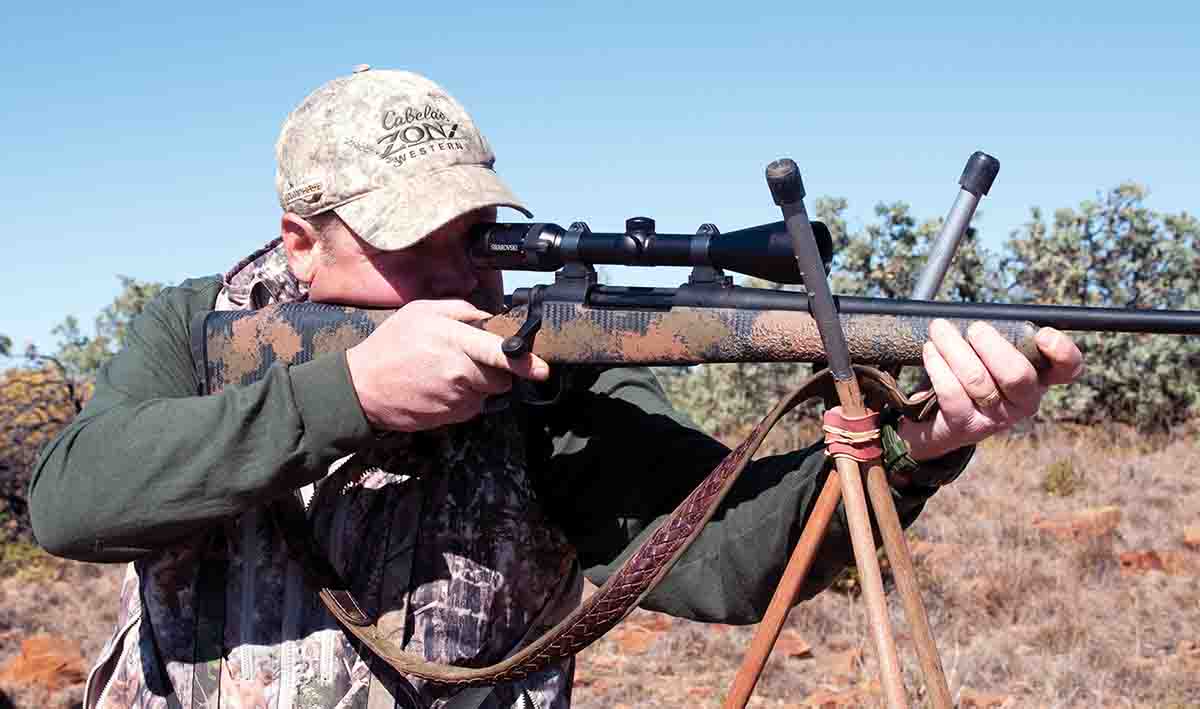 Barrel bedding is another important aspect when it comes to consistent accuracy, and it's sometimes overlooked, or considered to be negated with a new trigger. When I was a youngster, it was believed that in order to achieve the best and repeatable accuracy, any barreled action absolutely needed to have its receiver and the first 3 or 4 inches of the barrel glass bedded in the stock. The remainder of the barrel was generally free floated during the process. Lastly, an aftermarket trigger (or a tuned factory trigger) was the next step toward good and repeatable accuracy.
Many gunsmiths still follow this practice, particularly on wood and composite stocks. Now, however, nearly all modern composite stocks feature integral aluminum bedding frames, or twin vertical V-studs on plastic stocks. An aluminum bedding block usually stiffens the entire stock and leads to good accuracy. As such, since most rifle manufacturers cringe at the thought of someone tweaking their marvelous engineering or using an aftermarket trigger – due largely to reliability and liability – they too have begun making or purchasing stocks with bedding blocks, roomy forends and trigger mechanisms that can be adjusted by consumers, who have never had it so good.
Though I'm not overwhelmingly fond of the Ruger American Rifle's plastic stock, I admit to recognizing the repeatable accuracy these rifles generally provide, having shot several. An early sample used while hunting plains game near the Cape of Africa turned out differently, however. That particular rifle was an early sample chambered in .300 Winchester Magnum, and it was quickly apparent while shooting off a bench prior to the hunt that its trigger didn't suite me; groups fired from a bench were larger than I liked. At the time, only Timney offered a replacement option. Swapping the trigger cut group sizes substantially – from about 3 inches to 1.5 inches at 100 yards – good enough to shoot out to 300 yards or so with an otherwise unknown rifle.
For a handloader, propellants and charges, bullet designs, seating depths and primers can make a great difference in repeatable accuracy. We get occasional letters here at the office from readers – sometimes long-time handloaders – who wonder why the loads we publish (or those published by bullet or powder manufacturers) don't shoot well in their hunting rifle/rifles. The fact is, every rifle barrel is different than the one made before it, and the one made after it. Some of these good folks wonder if the trigger is their problem. The common response to such a query is, "Not likely."
It's nearly impossible that one handload (or factory load) will perform identically in two rifles, nor should it be expected. Generally, however, if one load shoots well in a given rifle but not in another, experimentation with overall loaded length (or components if need be) will sometimes improve accuracy.
Yes, there are times when replacing a trigger may seem warranted. These include an original trigger that is gritty or stutters when it's pulled, an unacceptably heavy pull weight that cannot be adjusted, a pull that is inconsistent or too light or one that has too much after-travel. Keep in mind that most of these "maladies" can be adjusted or overcome with practice and good shooting form, both in the field and while testing loads from a bench. Following through with trigger pull is probably the most difficult part of shooting for consistent accuracy, especially when a trigger exhibits overtravel, is gritty or stutters, but getting used to such a trigger takes nothing more than practice, both from a bench and from field positions.
In some situations, an aftermarket trigger is the best and only option. Like the Ruger .300 Winchester previously mention, a Remington XCR II .30-06 that came with an injection-molded stock provided groups that continually measured roughly 4 inches, partly due to the fact that its adjustable trigger would not provide a pull weight of less than 5 pounds, and its stock flexed this way and that. A carbon fiber stock and a Timney trigger turned the expensive rifle into a tack-driver. It too has been used in Africa, and no amount of cash could pry it away.
I have also had good luck tightening up groups using Rifle Basix RU-R triggers on several Ruger small-game rifles, to include a Ruger 77/22 .22 Winchester Magnum Rimfire and more than one 77/17 .17 Hornet. This has more to do with a personal philosophy that tiny bullets should provide thumbnail-sized groups, or "minute-of-Rodentia."