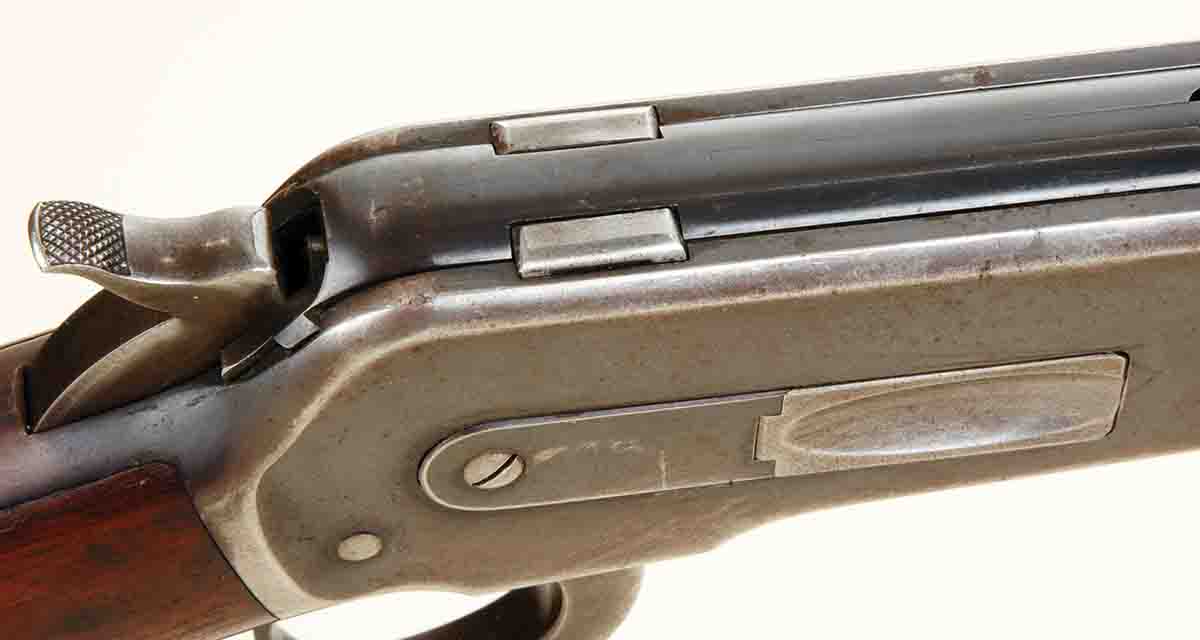 Model 1886 lever-action rifles originated in the U.S. and have been copied in factories as far away as Japan and Italy. They have been offered as Winchesters, Brownings, Winchester/Mirokus and Cimarron/Ubertis. My opinion is that for reasons unknown, Model 1886s have been admired by the general shooting public more than any other levergun; even those made in vastly more numbers and for longer time periods. In my many years of writing about leverguns – both original and reproductions – this following comment has been heard many times, "I've never owned a lever-action rifle, but someday I'd like to have an '86."
Historically speaking, Model 1886 Winchesters arrived late in the Old West times. Texas Rangers never were issued them. Indian fighters never carried them. The only fracas I've seen in which they were documented was the 1890's Johnson County, Wyoming, cattle war. Hired guns from Texas brought in by the large ranchers to subdue small ranchers turned in some 1886s at their surrender to the U.S. Army.
In the hunting fields they are less than handy. They weighed about 10 pounds in standard rifle configuration, and unless special ordered they were shipped with no provision for slings. There's no way to hand-carry one without your hands being wrapped around steel. On even a moderately cold day, an 1886 bearer will be tossing it from hand to hand like a hot potato unless he is wearing heavy gloves.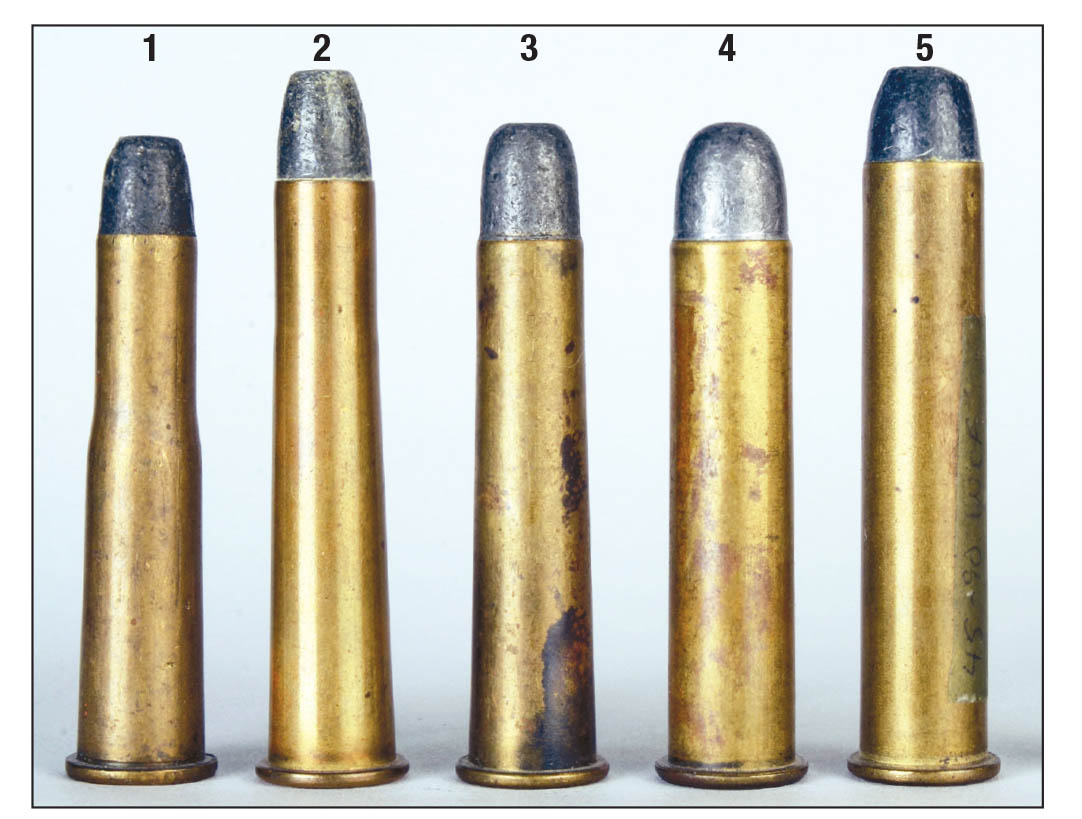 Except for the relatively new Cimarron/Uberti Model 1886s, I've owned samples of all the others mentioned above, or at least borrowed them from companies on consignment. Hopefully I'll get my hands on one of the Italian ones in the future, but I have no fears about them, for the rest of Uberti's levergun reproductions have pleased me. My own experiences with 1886s, collectively of all makers, have included standard rifles, lightweight rifles and takedown rifles, with round or octagonal barrels, full or half magazines and rifle or shotgun-style buttplates. Only one 86 carbine has come my way. That was back in the 1990s, and it was a Browning .45-70.
In fact, almost all reproduction 86s have been offered as .45-70s, with a small run of .45-90s from Miroku. Original Winchester Model 1886s were offered with 10 chambering options. That is if .50-100-450 and .50-110-300 are considered as two different cartridges. They used the same 2.40-inch cartridge case, but according to reliable sources they were rifled with different twist rates.
Winchester's original rounds for 86s can be confusing at first glance. In bore sizes they were .33, .38, .40 and .45. Except for the .33 Winchester, there were at least two options for each bore size. For instance, there were .38-56s and .38-70s or .45-70s and .45-90s. As for .40s, there were three: .40-65, .40-70 and .40-82.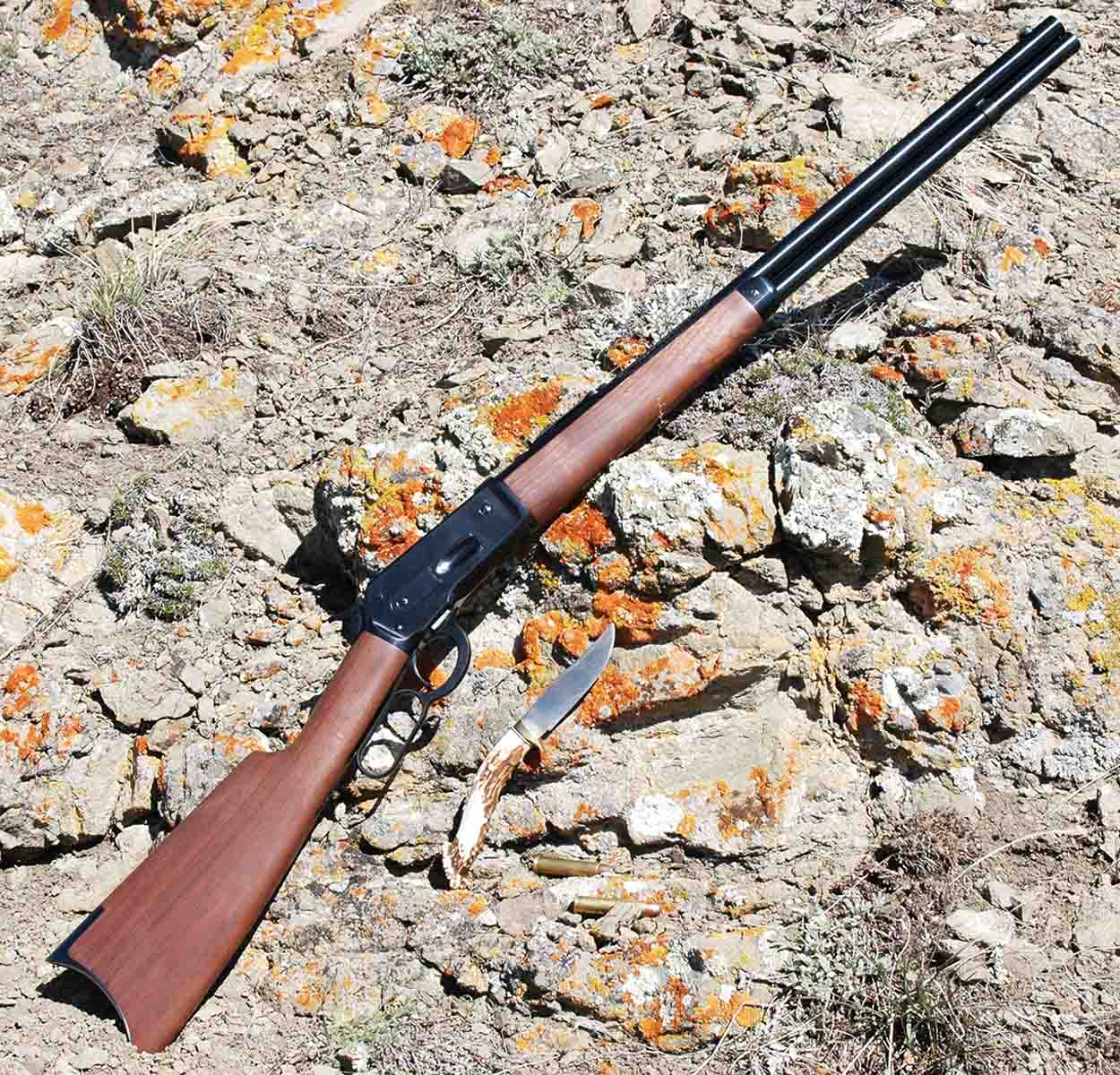 The factor to remember in helping keep these confusing numbers clear in one's mind is that all cartridges except the .50s were based on the .45-70 case head. Furthermore, they only came in two lengths. Those with lesser powder capacities were 2.10 inches. Those rated for more black powder were 2.40 inches. Of course, the .33 Winchester was never a black-powder round, having been introduced circa 1903. Its case length is 2.10 inches.
Of the 10 Model 1886 chamberings, I've reloaded for all but .38-70 and .50-100-450, although my experience with .40-70 WCF was so minor as to be negligible. However, the only ones with which I personally shot game included a .33 Winchester lightweight takedown, a .38-56 standard rifle and a .40-82 standard rifle. Both of the latter two had octagonal barrels. The .33 traveled to Africa with me. If my outfitters there had their way, it would still be in Africa. The .38-56 I took on a depredation hunt in Texas and shot smallish deer with it. I did shoot a bull elk with the .40-82 but it was an odd experience. The bull busted out of some snow covered trees about 30 yards away, nearly scaring me and my horse out of our wits. Then it just stopped and looked at me. On my feet by that time, I shot it in the head.
Although I have owned my own .40-82 since 1986, the one used on that elk belonged to a friend. It was the very first obsolete cartridge for which I handloaded, and the results were printed in Handloader magazine in the late 1970s. To get decent powder ignition I had to use cornmeal as filler with IMR-3031. Thank heavens for the advent of Accurate 5744 a few years later. (It now is a Western Powders product.) Accurate 5744 has been my favorite smokeless propellant for Model 86s since 1981. No fillers of any sort are needed. A look at the accompanying table will show the handloads I've used on game; jacketed bullets for the .33 and cast for the others.
The firearms industry in general, and myself in particular, warn shooters about using smokeless powders in firearms built when black powder was the only propellant. With Winchester Model 1886s I make an exception. They are strong rifles with their dual locking lugs placed near the rear of the bolt. However, that doesn't mean handloaders should get adventurous. Duplicating black-powder ballistics is all that's needed. What I do recommend strongly against is using more than a modest quantity of jacketed bullets. During the black-powder era, those barrels were not nickel steel and will wear quickly from the friction of bullet jackets. Except for the .33 Winchester, I've always preferred lead alloy projectiles for my original Winchester 86s. Of course, if shooting modern reproduction 86s, feel free to ignore my warnings against jacketed bullets.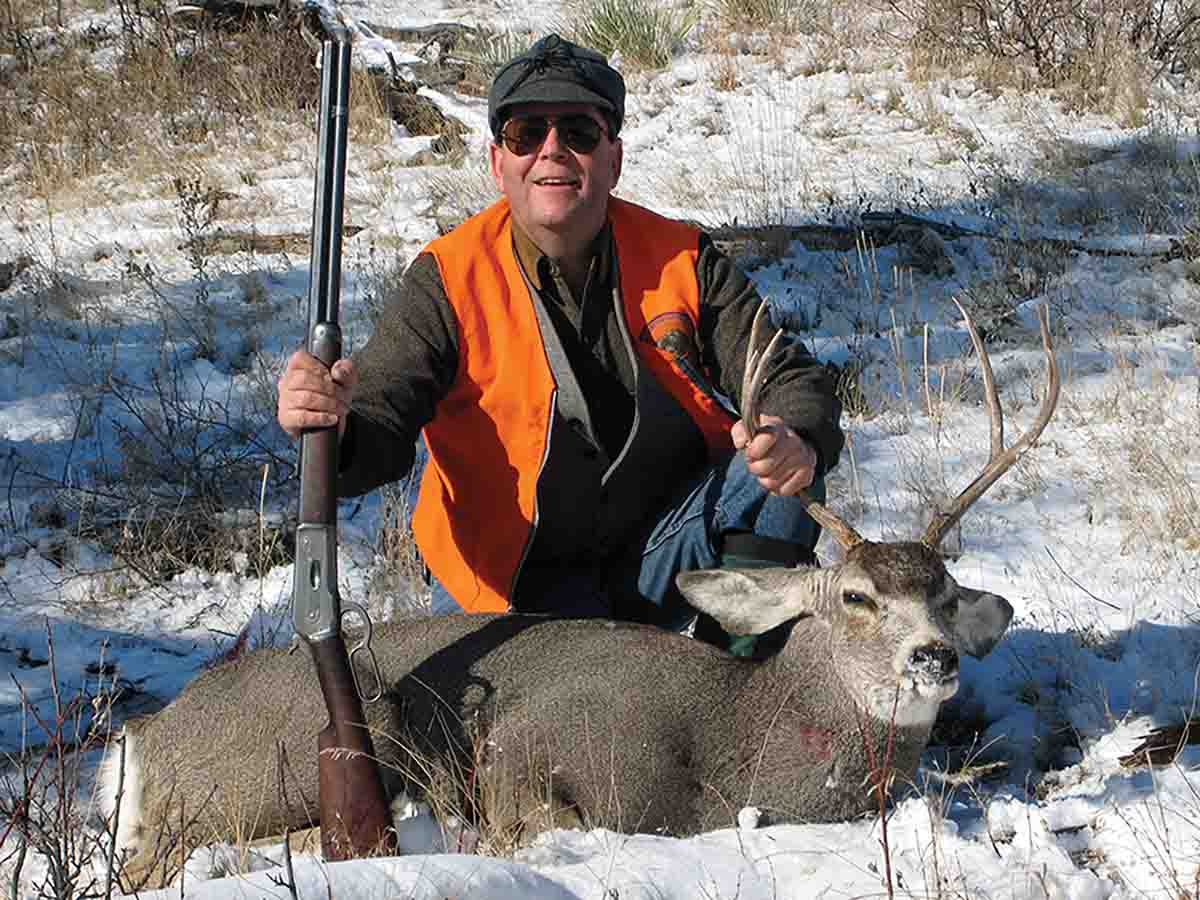 With modern 1886s or with originals with good barrels, I've been surprised and pleased with their accuracy potential. If someone has good eyes, they usually group between 2 and 3 inches at 100 yards when using their issue open sights. I used to get smaller clusters with peep sights, but my eyes were much better then. That was with good handloads. Part of the trick to getting those good handloads is knowing exactly what bullet size to use, especially with cast bullets.
For instance, my .40-82's barrel slugged .409 inch. I had custom mould maker Steve Brooks design a gas check bullet dropping at .410 inch with a proper crimping groove. With 25 grains of A-5744 and using a peep rear sight, I've shot sub-2-inch groups with it.
Some readers might find this little story humorous: Country/western singer Hank Williams Jr. was here visiting some years ago. One rifle we shot was a .40-82. I bought it dirt cheap because someone had cut its round barrel back to 20 inches, along with its magazine, and for some reason filed an extra rear sight dovetail in the barrel. In short, it's not a rifle that gets "oohs" and "aahs" on sight. After shooting it on paper that day, I said to Hank, "Do you think I should hunt up an unaltered .40-82 barrel and magazine and make this gun as original again?" In the same voice someone would use with a dense child, Hank said, "Are you crazy? As good as that rifle shoots just leave it alone!"
There can be no doubt that all the versions of Model 1886s have a mystic appeal. That's why so many versions are being manufactured now, well over 130 years since their beginning.