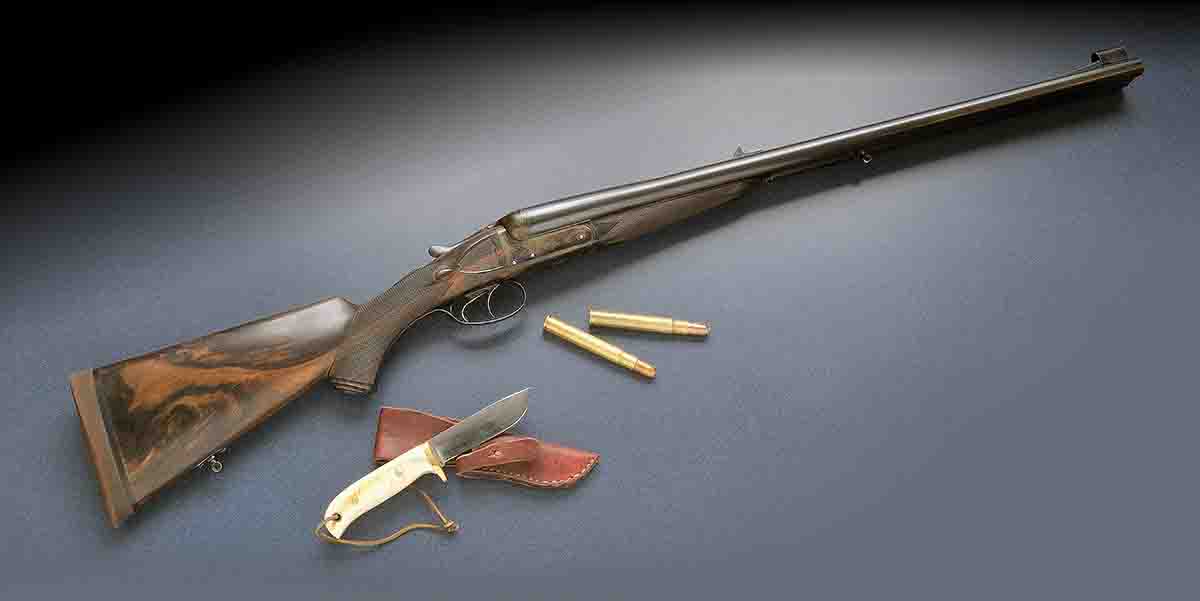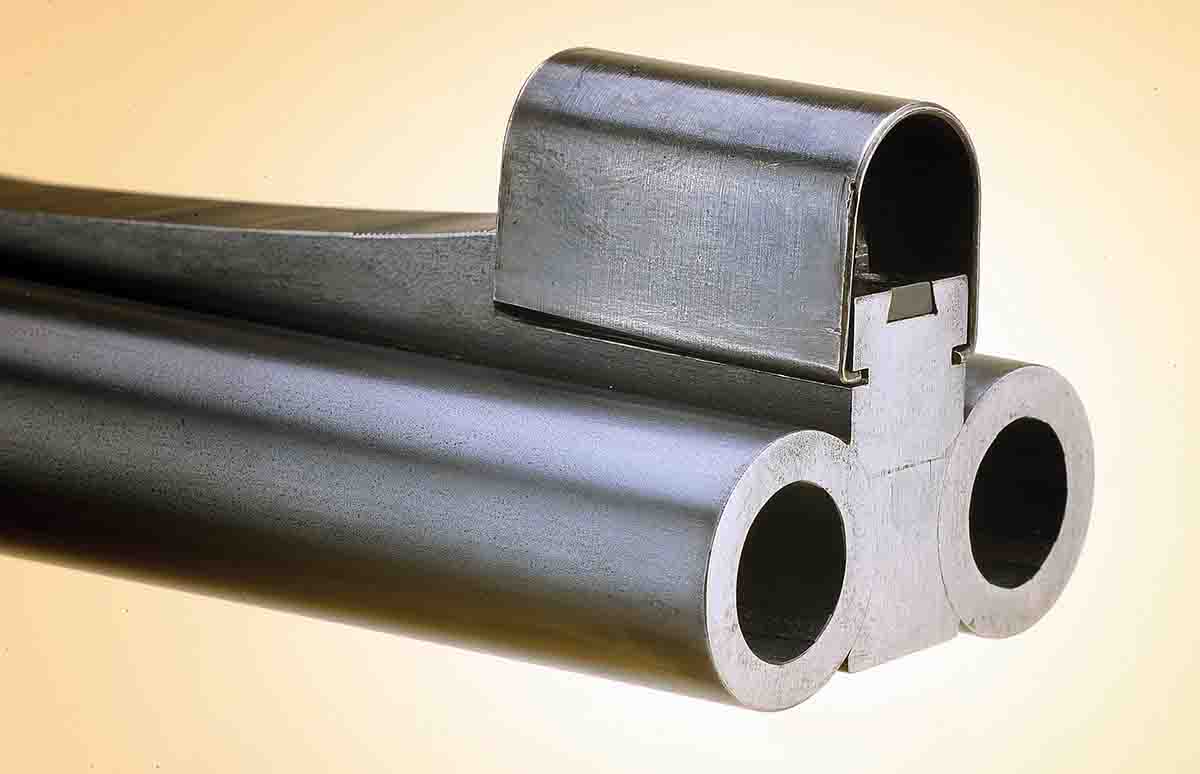 According to Ellis Brown, this rifle started life as a heavy English 12-bore boxlock made for a gunsmithing firm in Shepparton, Victoria, Australia. When Ellis obtained it, he decided to keep the original shotgun barrels with the idea of an extra set to include the .450 No. 2 NE for his African safaris. When he was done, the rifle would launch a 500-grain bullet 2,175 fps with a whopping 5,000 foot-pounds of energy.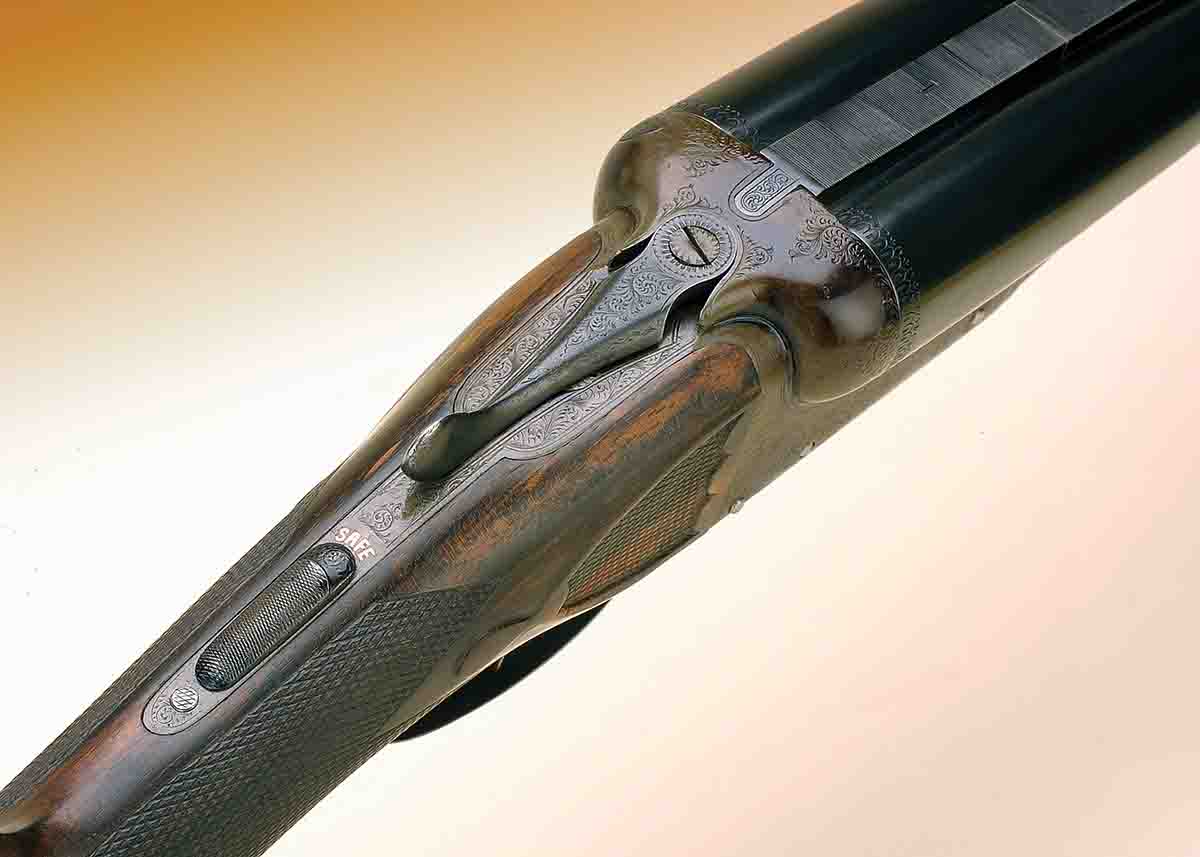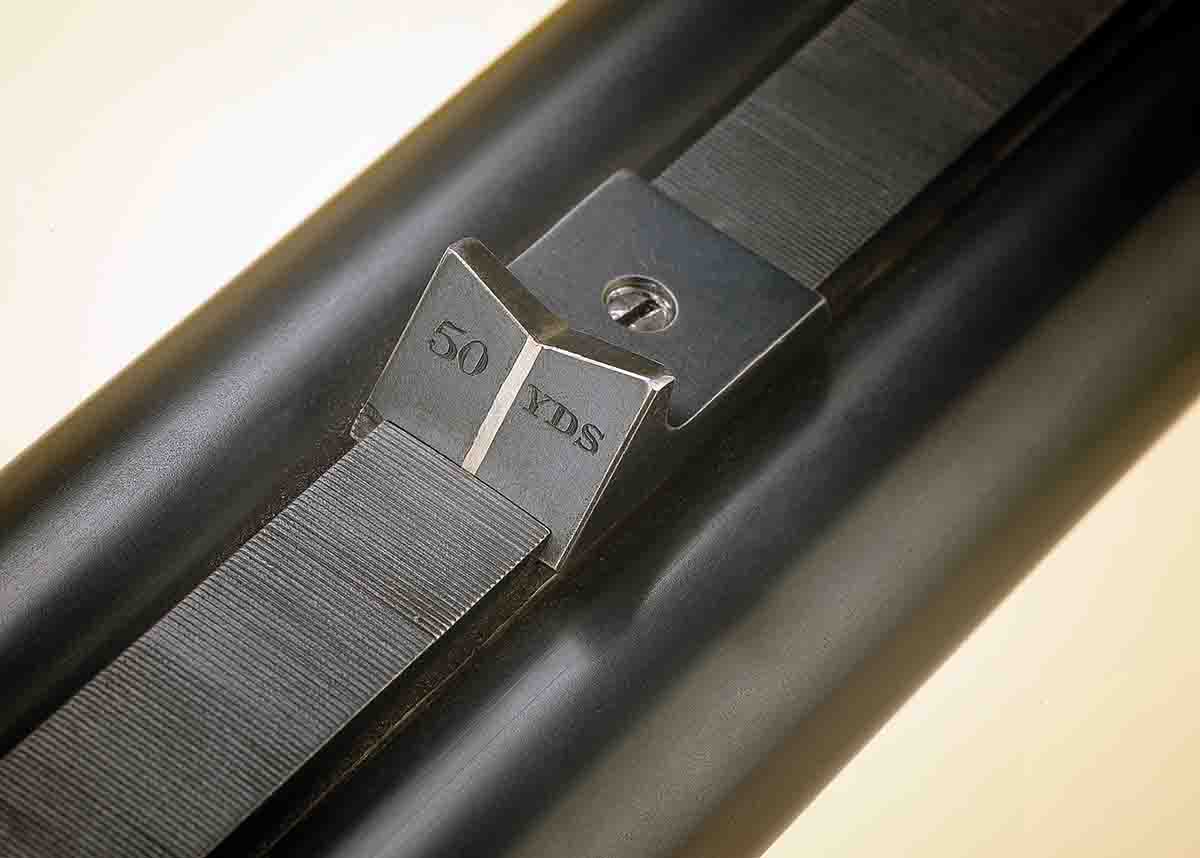 He built the set of rifle barrels using the monoblock system. Using a block of 4140 steel combined with barrel blanks from E.R. Shaw, the barrels were turned, fitted to the monoblock and finished. Ellis then built the hollow under-rib, full-length top rib, sling mount, forend hook and a new extractor. The rifle is regulated at 50 yards to shoot less than 21⁄2-inch groups; at 100 yards, the barrels group within 5 inches.
The rear sight is from Dakota, and Ellis added a wide silver, vertical line for quick sighting. The front sight assembly comes from NECG modified for high visibility under all conditions. Both barrels are 24 inches with a "1" marked on the top rib for the rifle barrels; a "2" denotes the smoothbore set.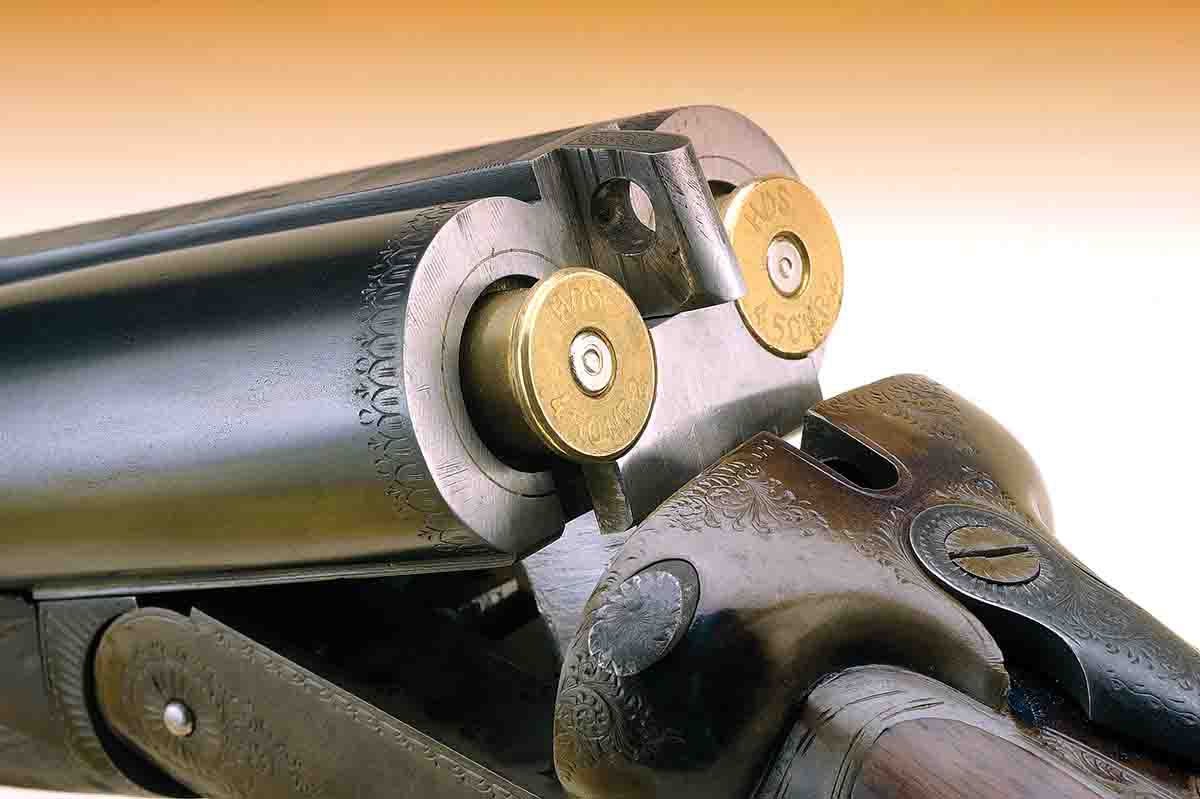 Ellis restocked the rifle using a block of French walnut with the initial inletting completed by Jan Manning, and final fitting was done by Ellis. The checkering is 20 lpi, and the finish is hand-rubbed, boiled linseed oil with the initial coats containing alkanet to give the stock a deeper red/brown look.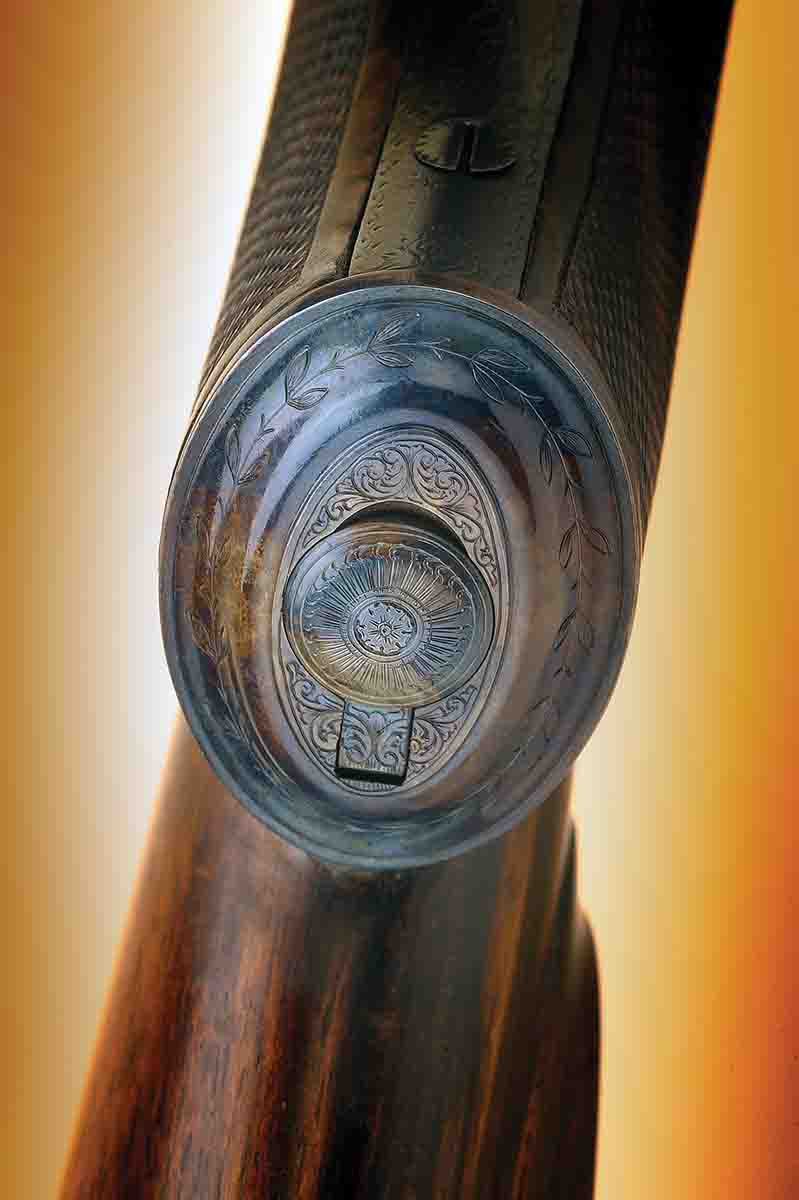 There is a Pachmayr "Old English" pad, and a sling mount is installed on the buttstock with the original forearm completely refinished to match the newly installed buttstock. A Brownells pistol-grip cap was converted into a trapdoor type. The engraving on the barrels, rear sight and the grip cap was done by David Clevinger. To complete the rifle, Michael Tulowitzki of Lakewood, Colorado, did the color casehardening on the action and other parts. The oak-and-leather case and accessories were built by Ellis Brown.
For more information, contact Ellis Brown at www.ellisbrowncustomshop.com; or email: [email protected] mail.com.