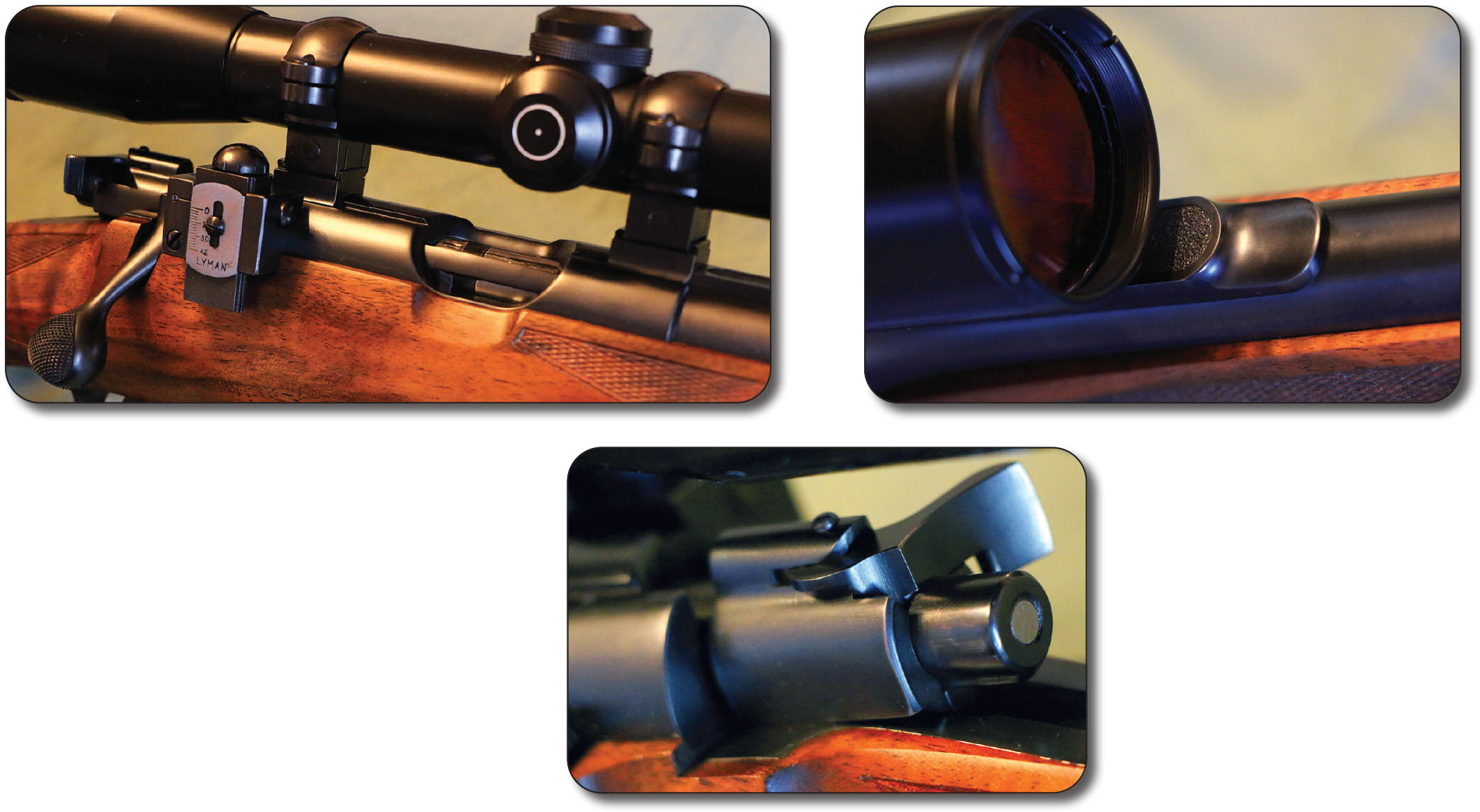 When Allen Pritchard contacted me about a gun for "Custom Corner" and mentioned it was an African plains rifle, I could not wait until I saw photos of it. When the pictures reached my desk, the gun was indeed beautiful, but my thoughts of a big bore, heavy rifle vanished when he revealed it was chambered for the .22 Long Rifle cartridge!
The rifle started out as a prewar (1936) .22 Model Es 350 B Meisterschafts manufactured at the Mauser Werke in Oberndorf, Germany. Pritchard decided on creating a miniature, very traditional African plains rifle. The metal went to Herman Waldron (now deceased), who turned, shortened and recrowned this German target barrel while recutting the chamber to accommodate the Mauser claw extractor. He also added a banded front sight, barrel band swivel and a quarter rib with folding sights.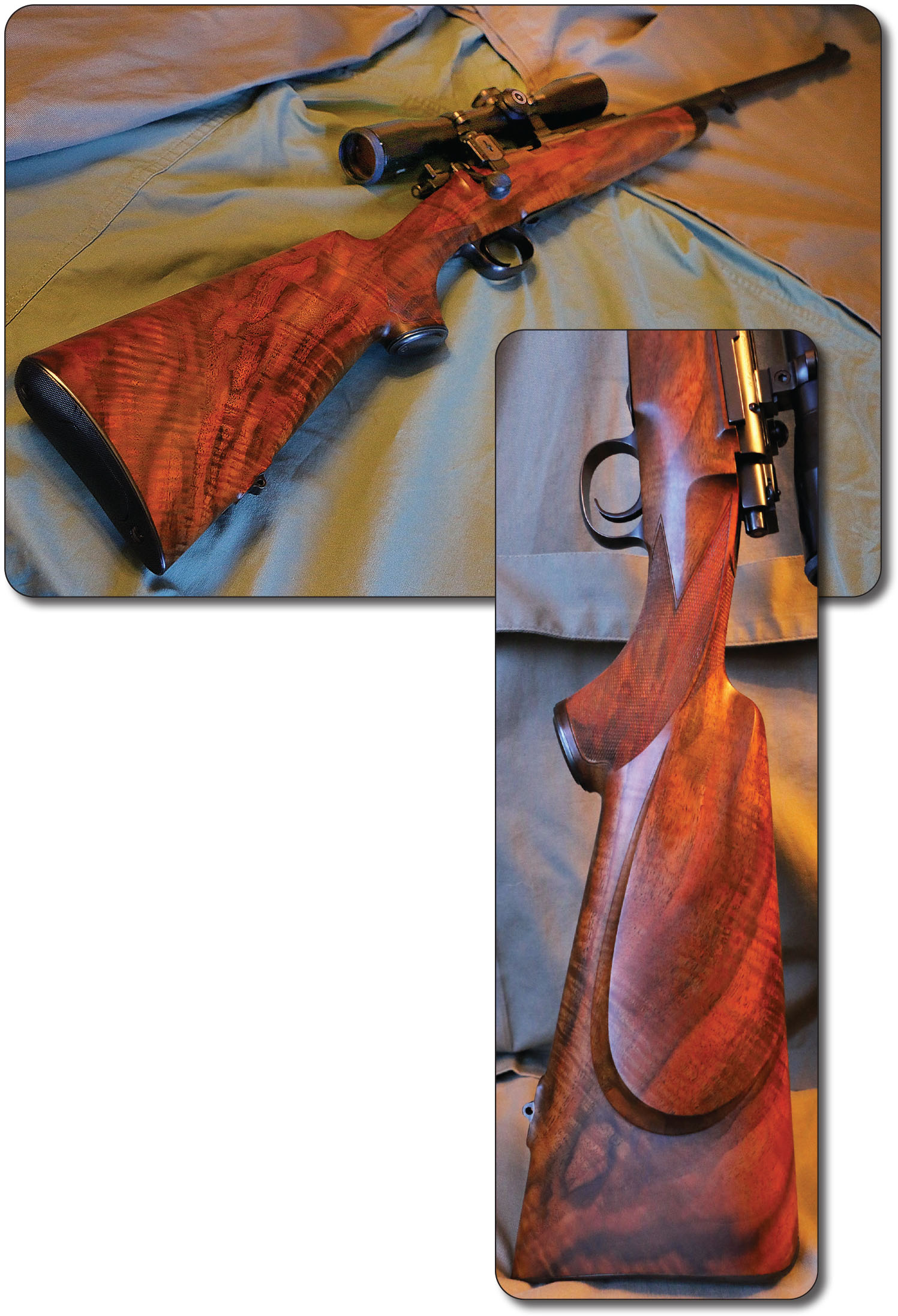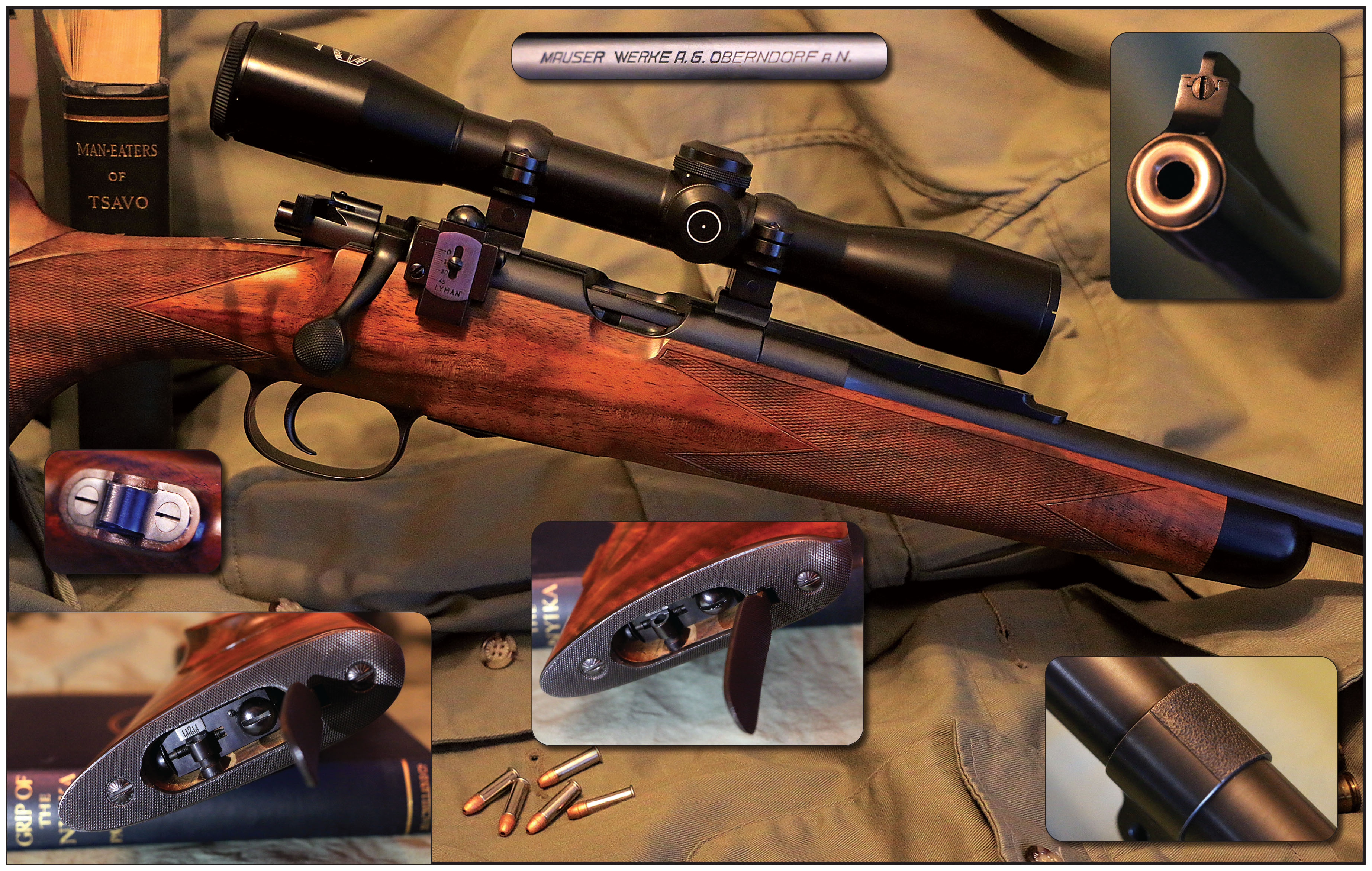 Working the action, Herman then replaced the bolt handle, checkering it with two panels, serrated the bolt release button, made and installed new bottom metal with a button release-styled floorplate. Additionally, and to the make the action complete, he created new scope mounts and rings to hold the Schmidt & Bender 4x36 scope, installed a Lyman 57 receiver sight and finished off by replacing the original Mauser flag-type safety with a more modern Model 70-type wing safety of his own design, miniaturized to fit the smaller action.
From there, the action went to Gary Goudy for the final touch of placing all this work into a great piece of Bastogne walnut. Goudy also installed a double screw, steel grip cap, pedestal-style detachable sling swivels, a widow's peaked trap buttplate and finished it off with an ebony forend tip and custom checkering. To give the rifle a top-of-the-line rust bluing, the action went to Jim Windish.