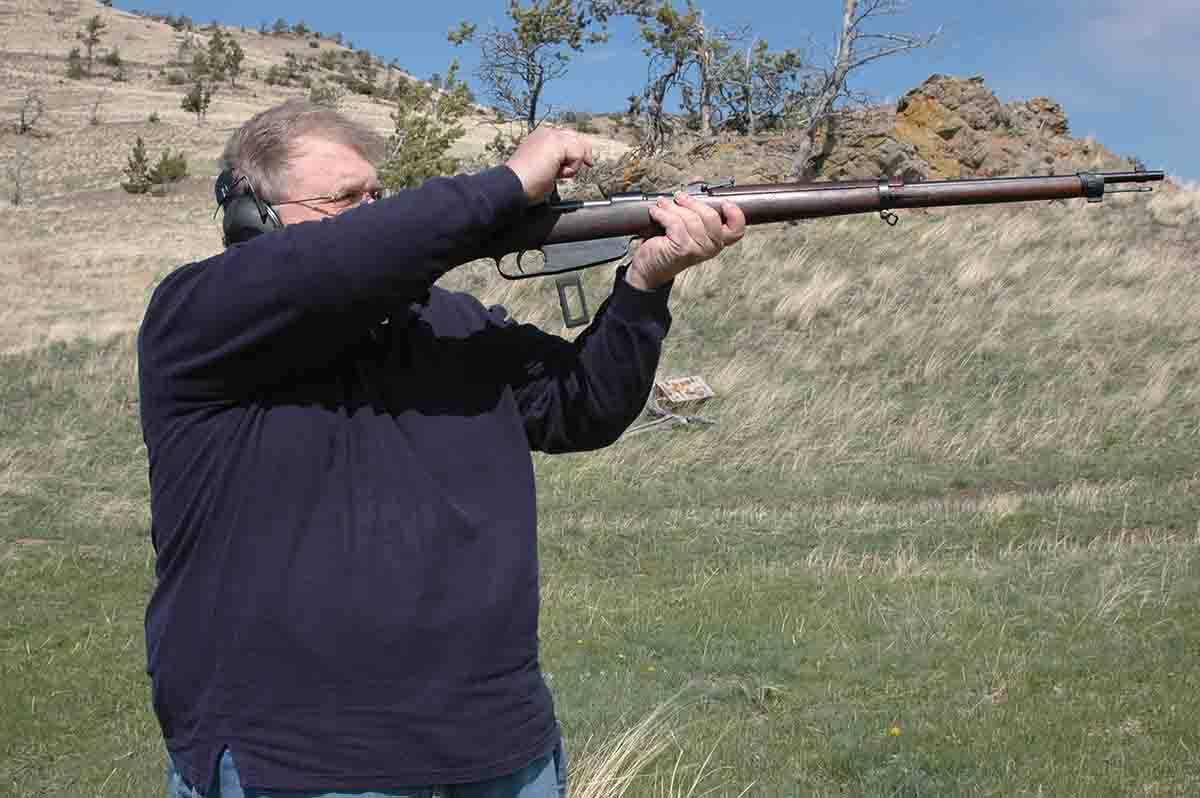 Of all smokeless powder military rifles and carbines worldwide, it is doubtful if any are held in as low esteem as Italian Carcanos. My personal opinion is that there are three reasons. One is that they were imported into this country by the ton after World War II. They were priced below bargain-basement levels and must have been shipped loose, because many arrived in a condition I would call dingy, rusty and dusty.
The army surplus store in my West Virginia hometown pretty much supplied all my needs in the early 1960s. I got coats and jackets there and wore them everywhere, much to my mother's dismay. Packs of one sort or another, mess kits and canteens served me for running the mountains. In those days prior to the Gun Control Act of 1968, that store also had a bunch of very rough Italian Carcano carbines stuffed in barrels. As I remember, they were priced around $6.00. My attitude was that if they sold at prices that even I, at age 13, could afford, they had to be so bad I didn't want one.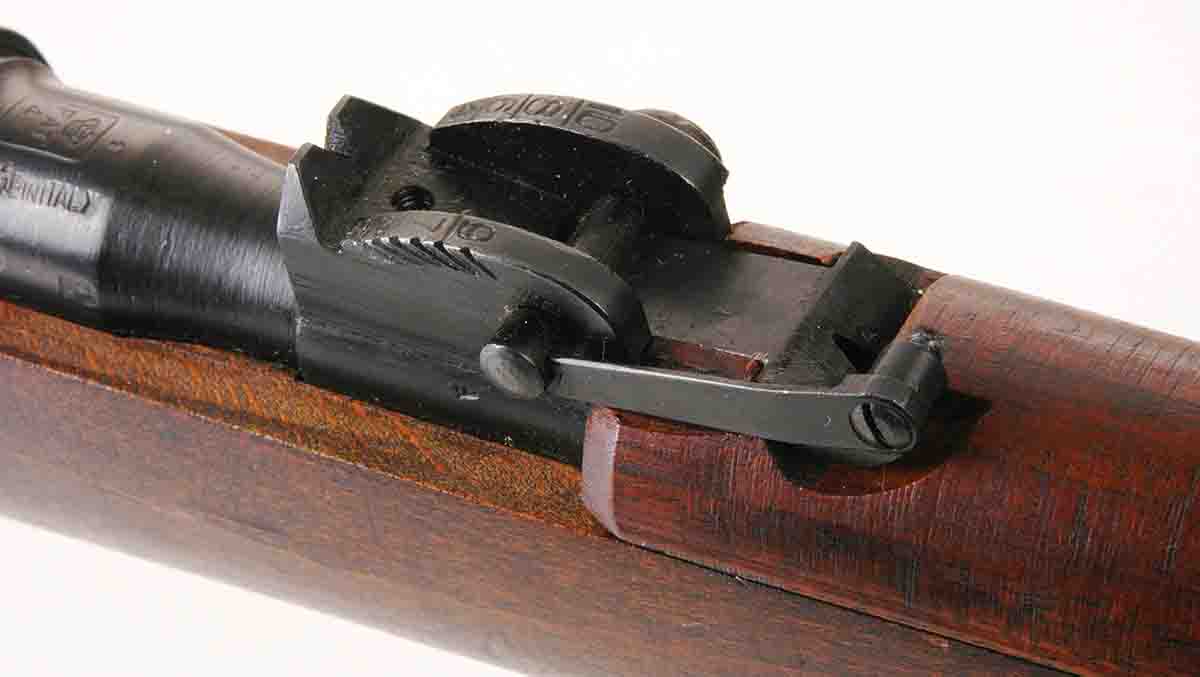 My opinion is that a second factor in the poor Carcano reputation is the President John F. Kennedy assassination in 1963. How many times have we heard, "How did Lee Harvey Oswald hit the president with such a hunk of junk as a 6.5mm Carcano carbine?"
And third, for handloaders that did give 6.5mm Carcano rifles and carbines a try, the results were usually dismal. There was a reason for that, which was only revealed to me in the twenty-first-century. It was simple. American 6.5mm bullets universally measure .264 inch. Carcano barrel groove diameters were .267 inch. The only handloader's bullets meant specifically for 6.5mm Carcano have been made in recent years by Hornady. Oddly, Hornady's early 6.5mm Carcano bullet boxes were labeled .268 inch. Later ones are marked .267 inch.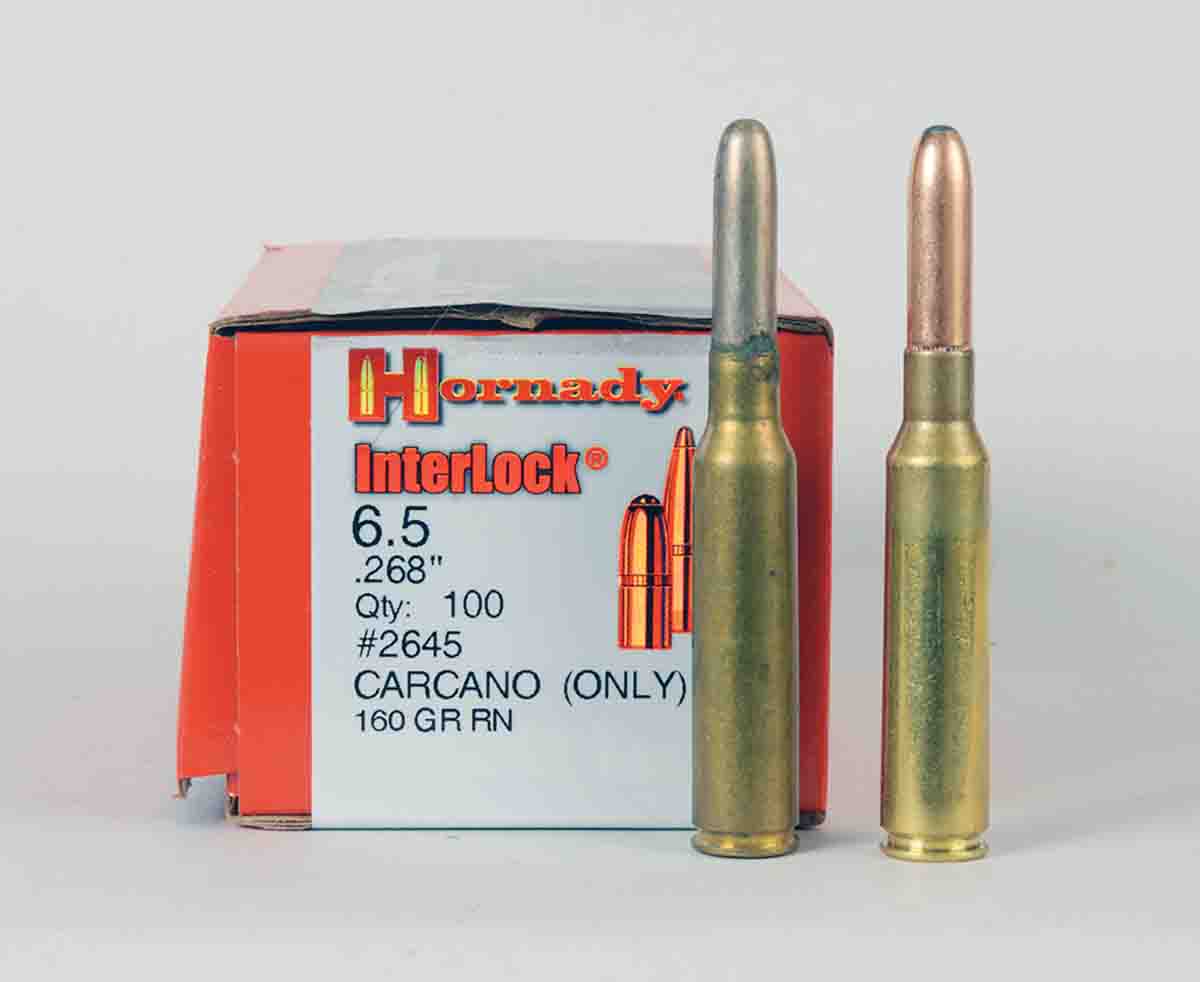 As said, my contempt for Carcanos carried over into the new century. However, when working on my
Shooting World War II Small Arms
book (
wolfeoutdoorsports.com
), it was evident that leaving out a major player in that war was unacceptable. So, from an internet auction site, I bought a Carcano Model 1891.
At least I thought a Model 1891 was coming to me. Upon unpacking the rifle I was greatly pleased that it was in tip-top condition. However, it just didn't look "right." I'd seen Model 1891 Carcanos at gun shows. They had a variety of open rear sight types. Some were a solid fixed rear sight. My new rifle's rear sight is best described as "rotating," with increments in meters running from 300 to 1,000. The rifle also seemed short.
It was indeed short, for I had not bought a Model 1891. The seller and I both – in our ignorance – thought the rifle was such, but in fact it was the much rarer Model 41. In essence, a Model 41 is simply the Model 1891 with a different rear sight and shorter barrel. Overall length is 46.25 inches compared to 50.5 inches for Model 1891s. Barrel lengths differ from 30.75 inches to 27.25 inches. Weight of my Model 41 is 8.5 pounds. Model 1891s had gain-twist rifling, wherein twist rate is slow near the receiver and tightens toward the muzzle. According to the book The Model 1891 Carcano Rifle by Giovanni Chegia and Alberto Simonelli, rifling twist rate starts at 1:22.78 and tightens to 1:7.93 at the muzzle. In the same book, the M41's rifling twist is a constant rate of one turn in 8.5 inches (1:8.5). Both models' rifling featured four grooves – right hand twist. Two Italian arsenals produced Model 41s: Terni and Armaguerra. When introduced in the 1890s, the Italians thought their new rifle had one particular advantage. Its en bloc loaders held six rounds while most European nations' rifles were loaded with five rounds at a time. Carcano en bloc loaders fall out of the magazine's bottom when the last round is chambered. Also worthy of note is that the magazine cannot be loaded without the en bloc loaders.
In an interesting turn of historical events, Italy was an ally to Germany against the Allied nations until surrendering in 1943, whereupon the new Italian Government declared war on Germany. They fought on the Allied side until 1945. Therefore, Model 41 Carcanos could have been used on both sides during World War II. They also were carried by Italian Alpine troops fighting beside Germans on the Eastern Front. By the way, the authors in the above mentioned Carcano book call my rifle a Model 91/41. For the sake of clarity here, I've simply called it Model 41.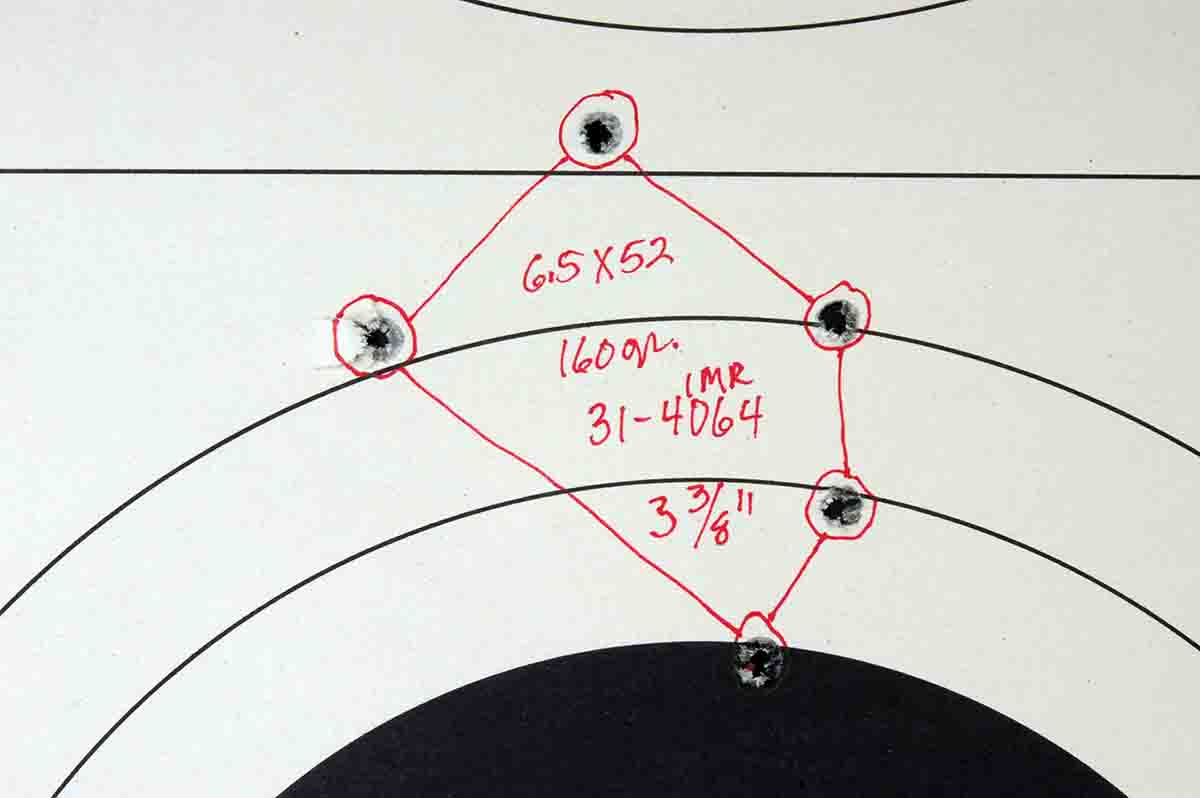 The military ball load for 6.5x52mm Italian used a 162-grain RN bullet at about 2,300 fps from the long barrels of Model 1891s. Of all major bullet factories to my knowledge, only Hornady has made the proper .267/.268-inch bullets. They were introduced in 2002, but have now been discontinued. When I learned that fact, another 200 were added to my stock, so I'm probably fixed for life. However, it's been an unrealized desire of mine to have a bullet mould made for a 160-grain .269/.270-inch bullet to see how cast bullets might perform. I suspect the results would be good. Proper cases for 6.5mm Carcano are available from the Prvi Partisan factory in Serbia. I find all its products to be of excellent quality. Mine were ordered from Buffalo Arms of Idaho. RCBS and Redding shell holders No. 9 and No. 1, respectively, are recommended for 6.5 Carcano and for .35 Remington. Hornady and Lyman list specific shell holders only for 6.5mm Carcano. They are numbers 21 and 28, again in the same order.
The only current reloading manual on my desk with data for this cartridge is the Hornady Handbook of Cartridge Reloading 8th Edition. It was compiled by Dave Emary, with whom I've been friends for many years. Furthermore, in the Carcano book previously mentioned, Emary compiled an exceptional chapter on safely loading this rather exotic cartridge. By adhering to his advice, I've never had a single mishap in 6.5 Carcano reloading. However, as he explains in both the Hornady manual and the Carcano book, there can be some trouble spots with this round. In the later book he recommends using no propellant with a slower burning rate than Varget, and to use Winchester Large Rifle Magnum primers. I've successfully loaded with IMR-3031, Varget and IMR-4064, favoring the last powder. Most groups run in the 3-inch range at 100 yards, give or take a bit. Velocities are in the 2,050 to 2,100-fps range. My rifle's sights are well regulated; set to 300 meters, I hold center at my 300-yard torso-shaped steel target and bullets hit consistently.
Regardless of exact model, and there are many, Italian Carcanos are not junk. Perhaps they're not in the manufacturing quality class of U.S. Model 1903 Springfields or German K98k Mausers, but in my opinion they're at least as good AND as accurate as British SMLEs.