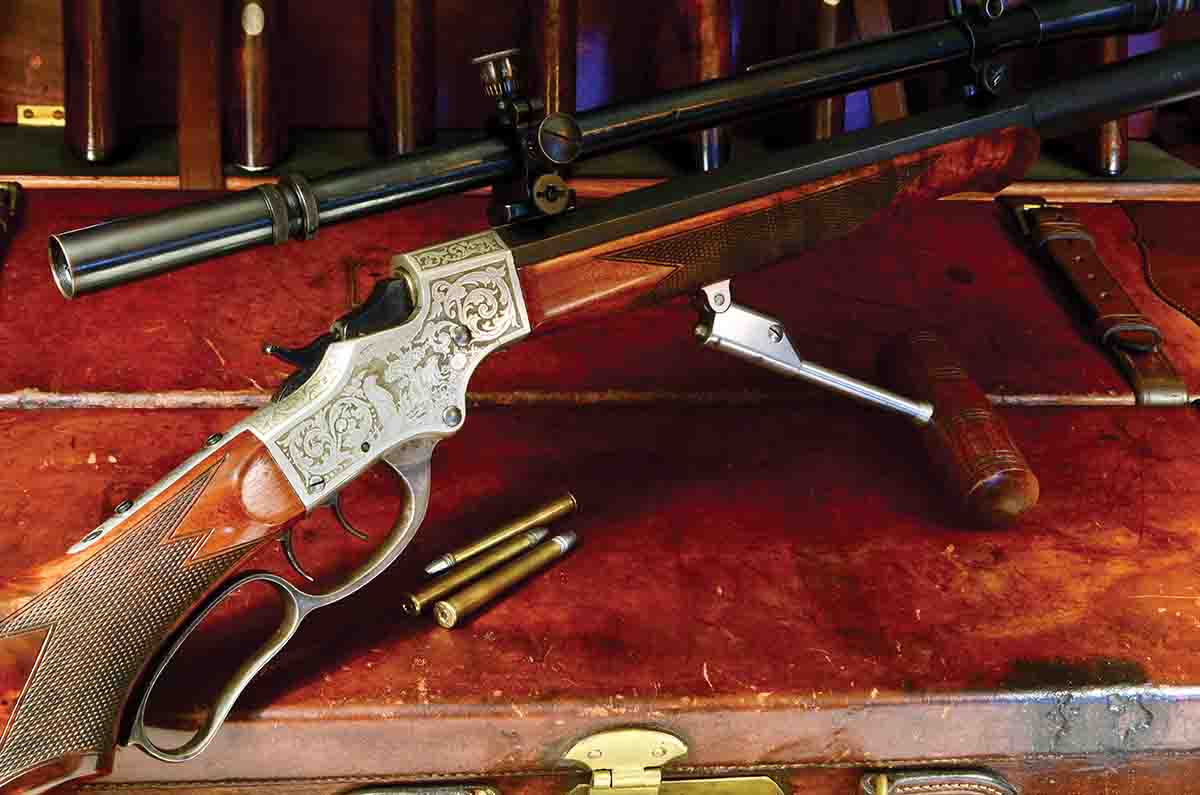 Sir Winston Churchill once described Stalin's Russia as "a riddle, wrapped in a mystery, inside an enigma." In some ways, the same is true of the old Joshua Stevens arms company (Stevens Arms), and in particular, some of the finer rifles it produced in its heyday. One such is a rifle named "Lucile."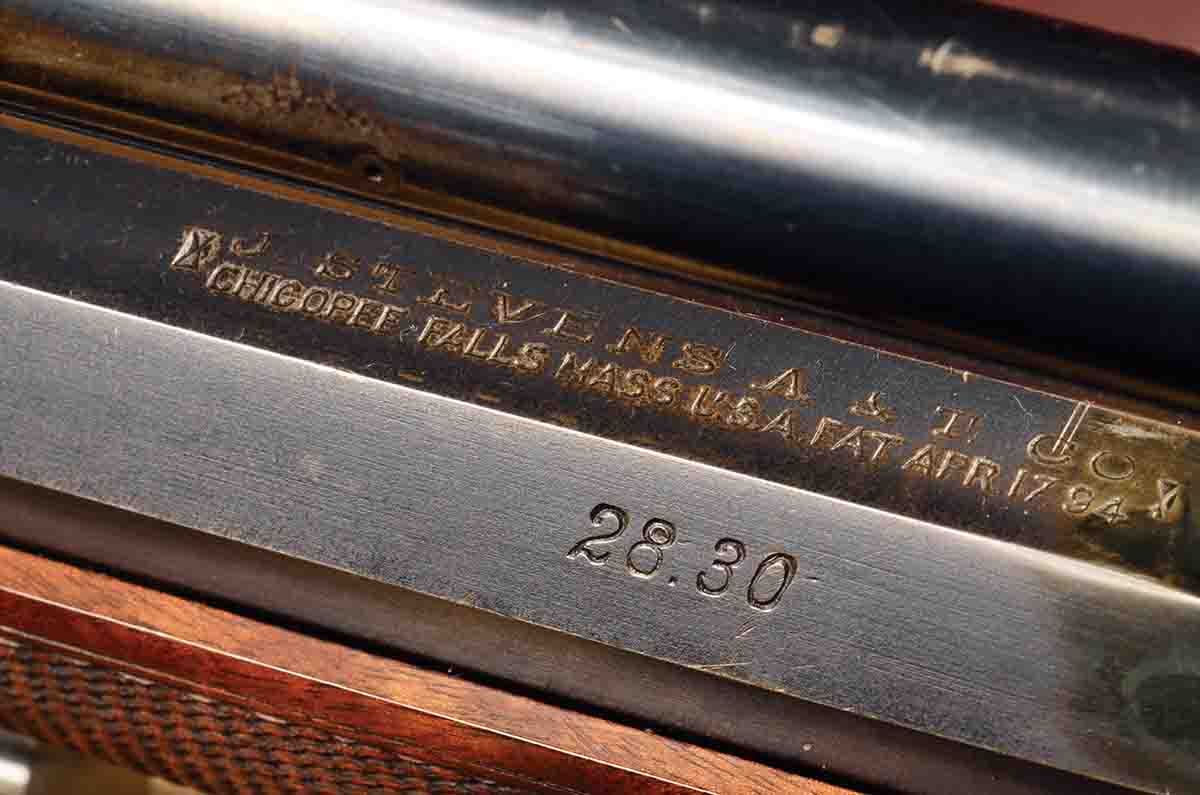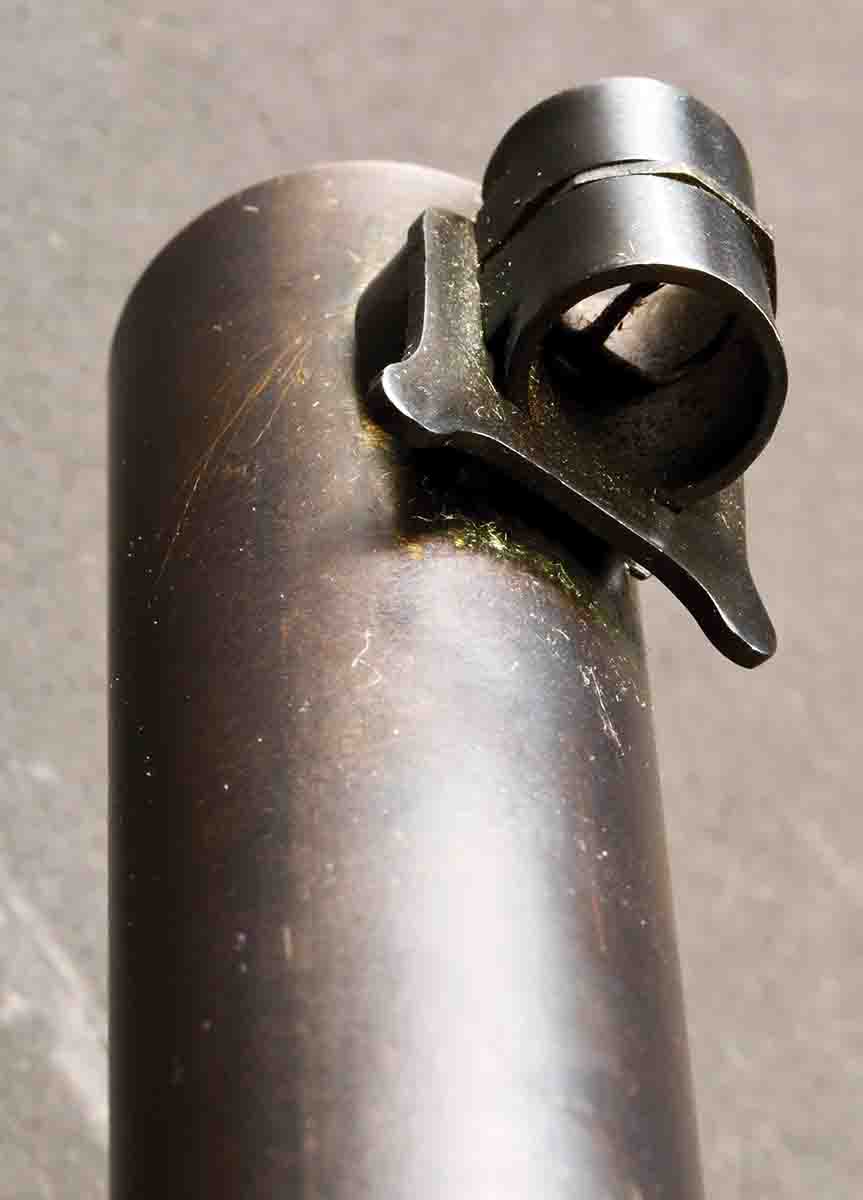 Lucile is a Stevens Model 52 Schützen Junior, produced around 1902, chambered for the then-hotshot .28-30-120 Stevens cartridge, fitted with a palm rest and adorned with lovely walnut and a unique pattern of engraving. It's a no-holds-barred Schützen rifle from the heart of that wonderful era, when Harry Pope was plying his trade and legendary names like Rowland and Farrow were astonishing the country with their marksmanship.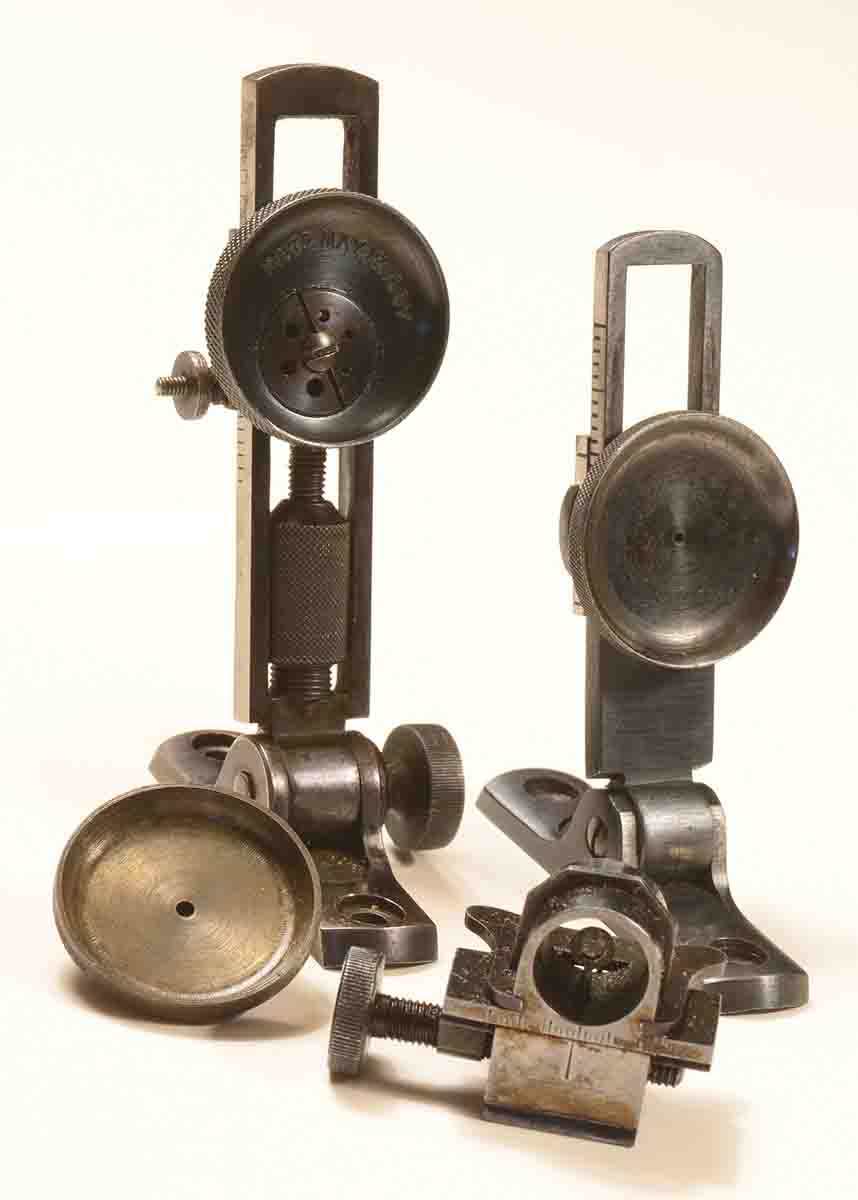 That is all I know for certain about this intriguing rifle. All the other details of its past life are lost in the swirling fog that is the history of the J. Stevens Arms & Tool Co.
For those unfamiliar with Stevens history, the name as it now exists – an economy brand owned for a century by Savage – does not even begin to suggest what it once was. Up until 1914, Stevens was one of the most prominent and respected names in American gunmaking. During the Great War (1914-18), it was engaged in military production. When it ended, with the remaining contracts cancelled, the American arms industry began to sort itself out, and the Stevens name and assets were acquired by Savage.
Stevens Arms was founded by Joshua Stevens in 1864, right at the beginning of the cartridge era. Through the 1880s and 1890s, it grew and underwent several changes of ownership. Throughout this, it concentrated on simpler, less expensive rifles in nothing larger than .38-55 and .44-40. It never pursued military contracts (like Remington), was connected with the old West (like Winchester), tackled large-bore competition or engaged in buffalo hunting (like Sharps) or achieved a reputation for accuracy in early Schützen shooting (like Ballard).
As a result, when the company did start upgrading its products in the early 1890s, and really getting involved in the glamour side of shooting, it was playing catch-up and had a lot to prove. In 1900, in a bold attempt to join the target elite, Stevens offered a five-year contract to Harry M. Pope to oversee barrel production and supervise the manufacture of its highest grades of target rifles.
Connecting the names as "Stevens-Pope" and guaranteeing the accuracy for which Pope had become nationally renowned, both as a shooter and barrel maker, paid dividends for the Stevens company long after Pope left.
But the Pope connection was not Stevens' only claim to fame. It was always active in introducing new cartridges, and without question, the most famous of these was the .22 Long Rifle, the most used, produced and popular cartridge in history. Since its introduction in 1887, I would venture – although there is no way of proving it – that more .22 Long Rifle cartridges have been fired at targets, squirrels and tin cans than any other cartridge in history. If the company had done nothing else, that would have been a noteworthy accomplishment.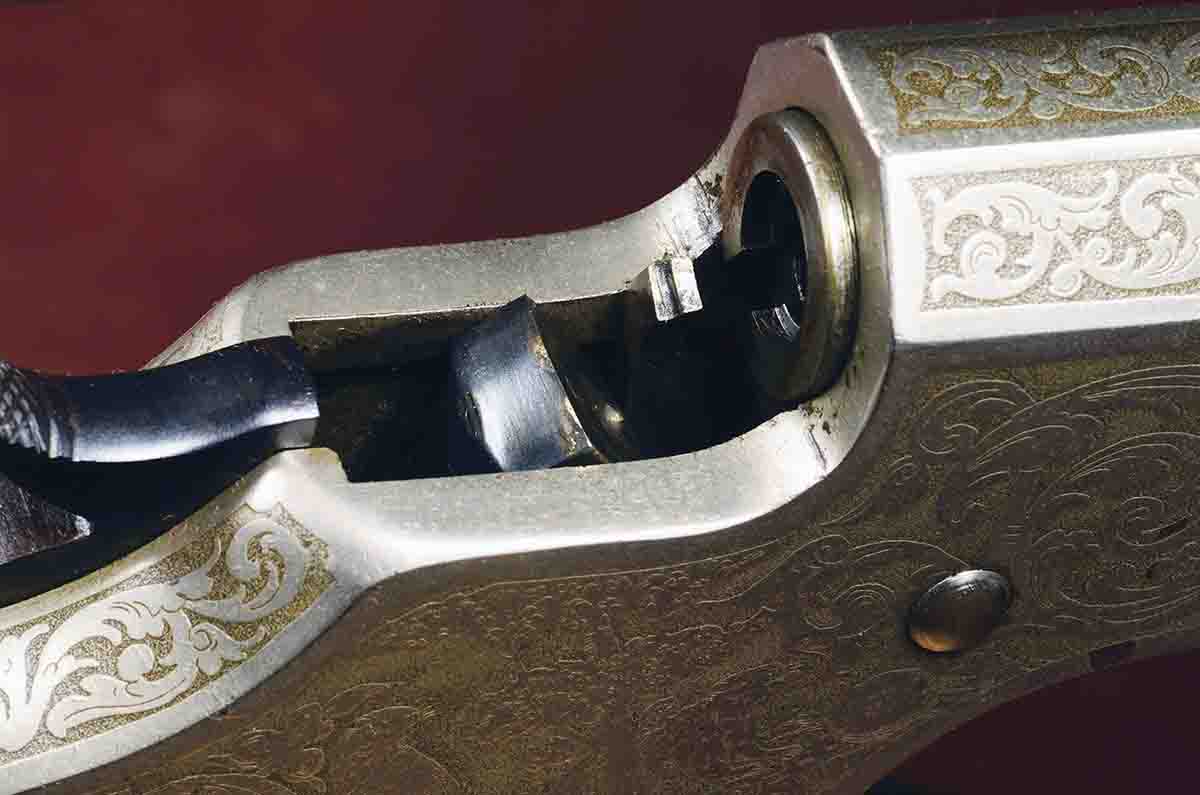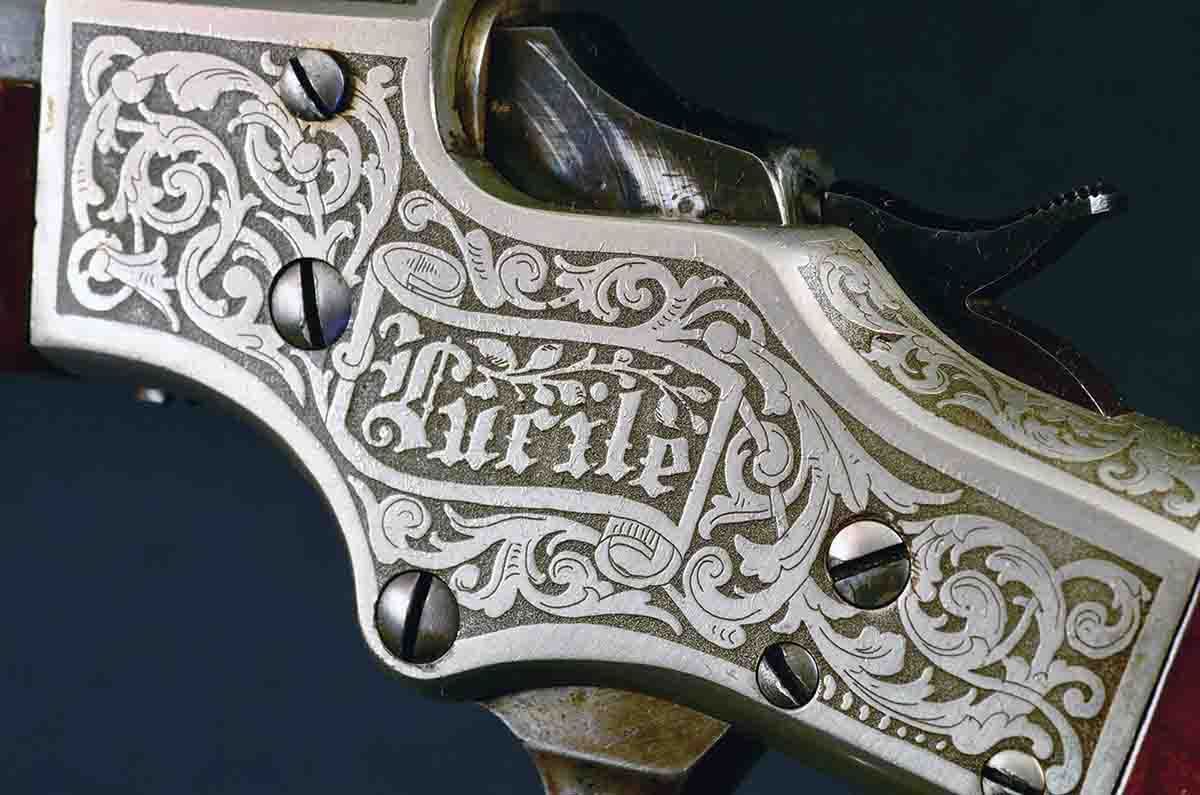 One could argue that the .22 Long Rifle was the foundation upon which the Stevens company was built, but its ambitions did not stop there. Around 1894 – all such Stevens dates are vague – it introduced a sophisticated "falling" block action, known henceforth as the No. 44. It's more properly a "rocking" block, for the breechblock actually rocked in an arc, hinged on a pin located under the chamber. As it rocked forward, it seated the cartridge. Although not as strong as falling blocks like the Winchester 1885, it was amply strong for the cartridges for which it was chambered at the factory.
Stevens called its action "44" for reasons that are lost to history, and then proceeded to make several models. Initially, these were numbered 107, 108, 109 and 110, but following a company reorganization in 1896, they were changed to 44 (the plainest model) up through the Model 56. Some were also given names, such as "Range" (Model 45), "Modern Range" (Model 47) and "Walnut Hill" (Model 49), but these were used inconsistently. At this point, the Stevens story becomes increasingly like Churchill's riddle inside a mystery, and we have not even reached the enigma.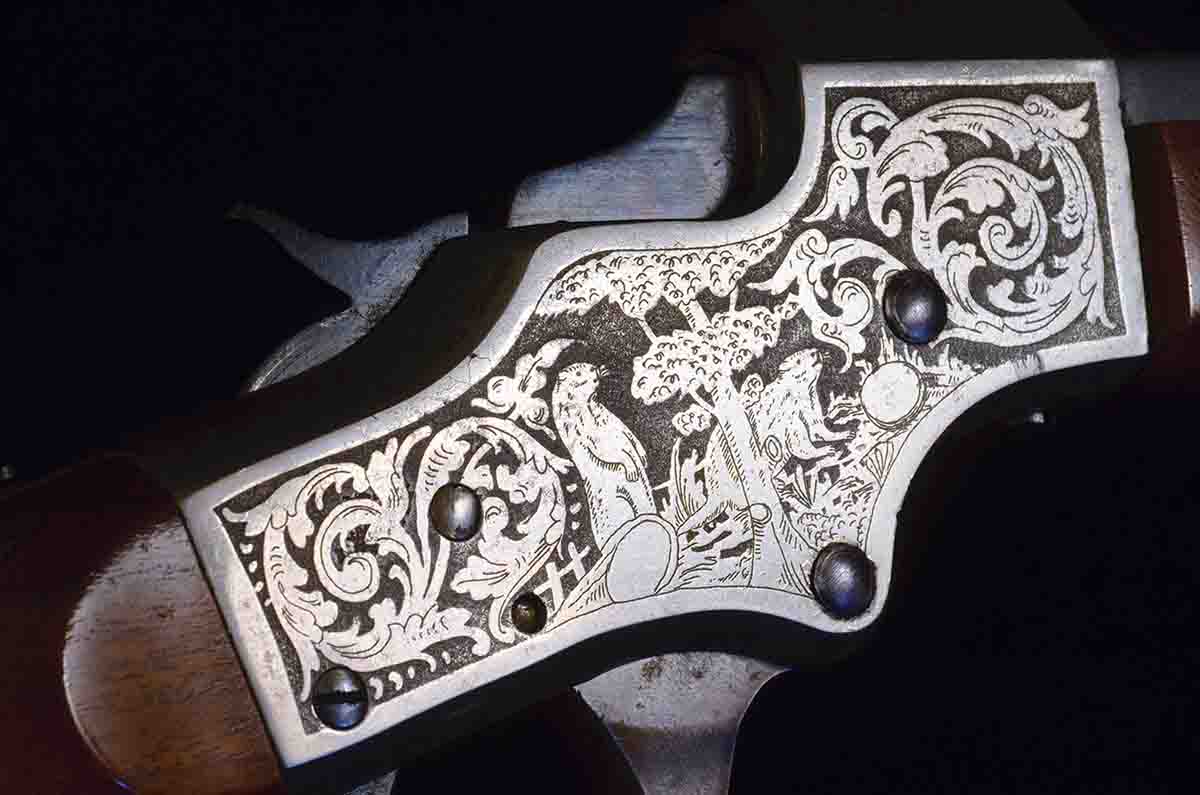 Most collectors and historians rely heavily on company production records to determine what was introduced and when, how many were made, and any deviations or special features. Failing that, they fall back on catalogs, which became common in the late 1800s, as well as advertisements, magazine articles (dicey at best), and finally, the rifles themselves. The rifles are dependable, however, only if the company made them with some degree of consistency and, ideally, stamped on names or model numbers. Alas, the Stevens company did none of these.
First, the company records were all destroyed in a mysterious fire that occurred after the Armistice in 1918, when Congress was threatening to investigate some companies for war profiteering. Catalogs? The company certainly issued them, and they were useful to a degree, but they were sporadic and chaotic. For example, they might issue two catalogs, a year or more apart, but with the same catalog number on the cover (i.e., #50) and listing different specifications for a particular model. Two historians could be at loggerheads over a particular point, each quoting catalog #50 as his source, and each absolutely right, but at the same time, absolutely wrong.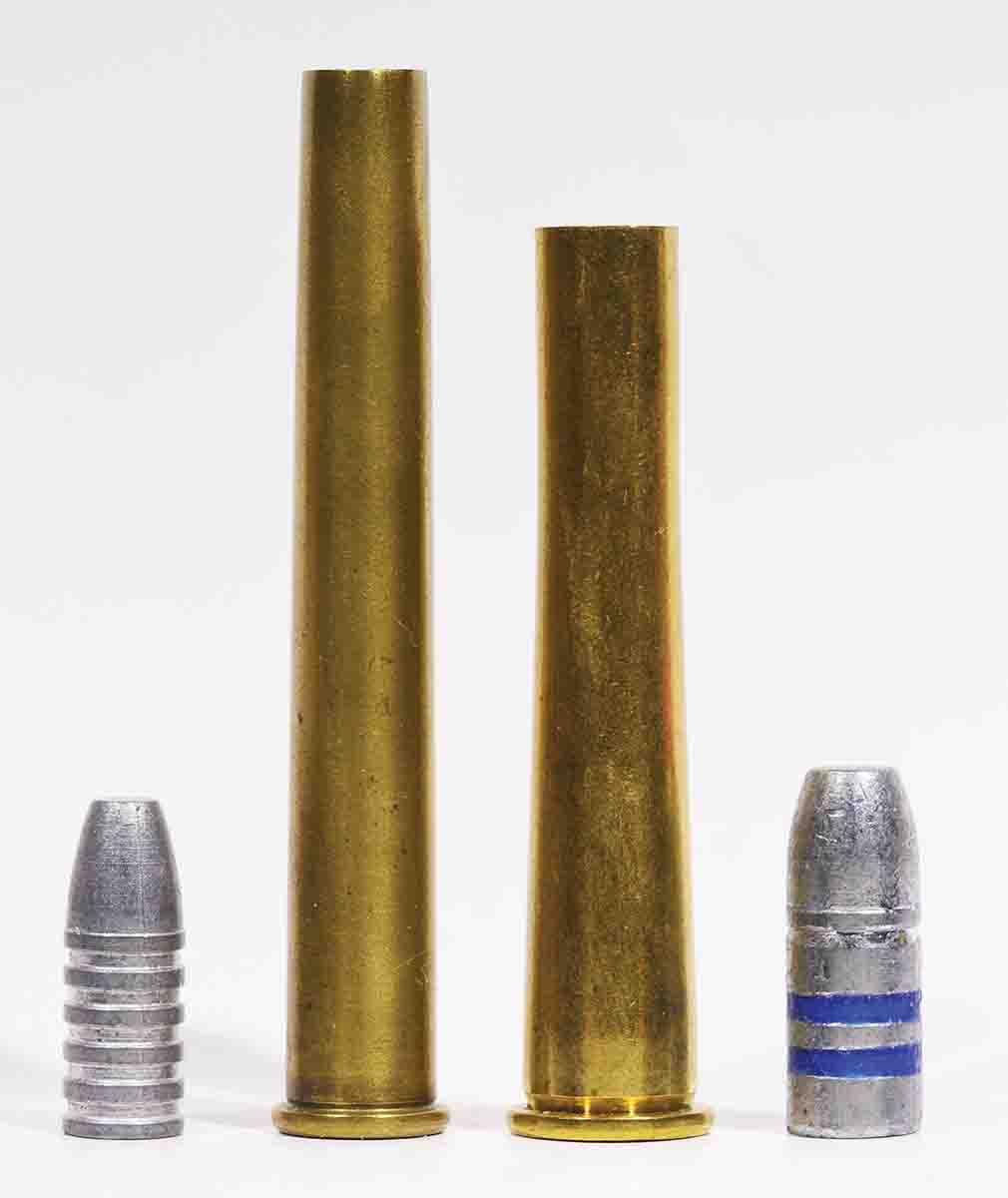 The rifles themselves sometimes had stamped model numbers, but more often did not. These were on the face of the action and could only be seen by removing the forend. Model names were never added – or apparently never with Stevens rifles, as making such an absolute statement is fraught with peril. As historian James J. Grant put it, "one is going to be proven wrong sooner or later." Stevens' slapdash approach even extended to the company name on the barrel, which could be upside down or use an old address.
This carelessness was at odds with the company's approach to its rifles, which were always excellent quality for the price, and apparently followed an early application of the "continuous improvement" philosophy, which became a byword for industrial theoreticians in the 1980s. This idea of changing something in midstream to make it better is one reason for the confusion that surrounds many Stevens models.
James Grant, an unabashed Stevens admirer – "I love anything old man Stevens made," he wrote – eventually came to view these eccentricities with a kind of amused tolerance, much as you might forgive a fine racehorse for occasionally breaking into the garden and devouring the carrots.
The final nail in the incomprehensibility coffin was the sheer number of options available for every model from 45 through 56. According to the catalogs, Stevens offered seven different buttplate styles, five different levers, either single triggers or double-set, various barrel lengths, weights and configurations (octagonal, half-octagonal or round), several sight combinations and several dozen calibers. On some models you could get a palm rest or, if a palm rest was standard on that model, have it omitted. Little wonder, then, that experts have argued over whether a particular rifle is a Model 53 with an upgrade or a Model 54 with a feature omitted. And engraving? Although there were "standard" patterns, these could be altered at a customer's whim. From the look of it, customers' whims were many and varied.
The next major change in the Stevens lineup took place around 1903. By that year, Harry Pope had been with the company for two years, smokeless powder was taking over and Stevens needed a stronger action. The answer was the new No. 44½ – a genuine falling block with a rocking motion that was one of the finest American single shots of all time. From 1903 onward, all the high-grade rifles were built on it. Confusingly, but not surprisingly, Stevens retained all the model designations and features unchanged but used the new, stronger action. Theoretically, there would be no difference whatever between a Model 52 made in 1899 and one made in 1909, except for the action.

The older No. 44 action remained in production, but for low-pressure and rimfire cartridges only, in the cheaper models. In 1916, all civilian production ceased; when it was resumed in the early 1920s, the 44½ was not resurrected while, oddly, the weaker 44 action was. It remained in production until 1939.
The other major piece of Stevens news from around 1900 was the introduction of a new cartridge, one that, it was hoped, would take the shooting world by storm. The .28-30-120 continued the trend toward smaller calibers that began with .45s in the 1870s, continued with .40s in the 1880s, then to the .38-55. Finally, by the late 1890s the .32-40 and its variants were dominating Schützen competition.
Stevens introduced the .28-30-120 in 1900. Harry Pope was an early enthusiast, as were several other prominent riflemen, but it came along too late to really become a force in Schützen. The combination of smokeless powder cartridges, the decline of Schützen competition, which began after the introduction of the .30-06 military cartridge, and finally the upheaval of the Great War, brought its career to a premature end. Factory production of ammunition was not resumed after 1918.
This does not mean the .28-30 was not a fine cartridge for its purpose, which it was. Obviously, whoever placed the custom order for Lucile, between 1900 and 1903, thought it would be.

The Model 52 was in the upper echelon of Stevens Schützen rifles, which began with the Model 51 and ended with the 54. The Model 56 was the "Lady Model" – high quality, but specialized. The real differences among the 51, 52, 53 and 54 lay in their standard engraving patterns, stock shapes and styles of lever. The barrels would (or at least could) be identical in caliber, length, weight, configuration and, hence, accuracy.
Lucile is a typical Model 52 in everything except its engraving and factory-fitted palm rest. It has the pistol grip and loop lever that James Grant considered "the handsomest" of all Stevens rifles. Lucile has beautiful walnut, sculpted into a pure Schützen stock. The scope obviously came later, being a Lyman 8x Junior Targetspot, which was not introduced until 1937. Very likely, Lucile left the Stevens factory in Chicopee Falls wearing only a tang aperture and globe front sights.
The real puzzle is the engraving – the enigma that encloses the riddle inside the mystery. Stevens rifles of this vintage were often etched, rather than engraved. This one appears to have had the basic scenes etched, then sharpened with detailed engraving, and finally nickel-plated. It was undoubtedly a special order and whoever placed it must have had money. In 1902, a Model 52 was priced at $72.00, and presumably the engraving was an extra charge. He (or she) was also, obviously, a serious rifle shooter.
Who, then, was Lucile? Was she the buyer's wife, daughter, mistress? Or was the owner a woman named Lucile? There were a few serious female Schützen shooters – hence the Model 56 "Lady Model" – but Lucile, at 13 pounds, would have been too heavy for most women during a long day of competition.
Another possibility: the rifle itself is named Lucile (like B.B. King's guitar) or – a somewhat fanciful possibility – maybe Lucile is one of the woodchucks portrayed on the offside of the frame.
Regardless of its history, the rifle, at 120 years of age, is looking remarkably fine. What saved it from despoliation in the barbarous 1930s, when lovely single shots were being savagely cannibalized for their actions, is anyone's guess. Being a 44, it would not have been suitable for hotshot cartridges like the .219 Zipper Improved or R2 Lovell. This alone may account for the fact that there seem to be far more high-grade 44s still intact than 44½s.
We will probably never know Lucile's full story. But maybe we don't want to. Between the name and those woodchucks, it's just too much fun to speculate.