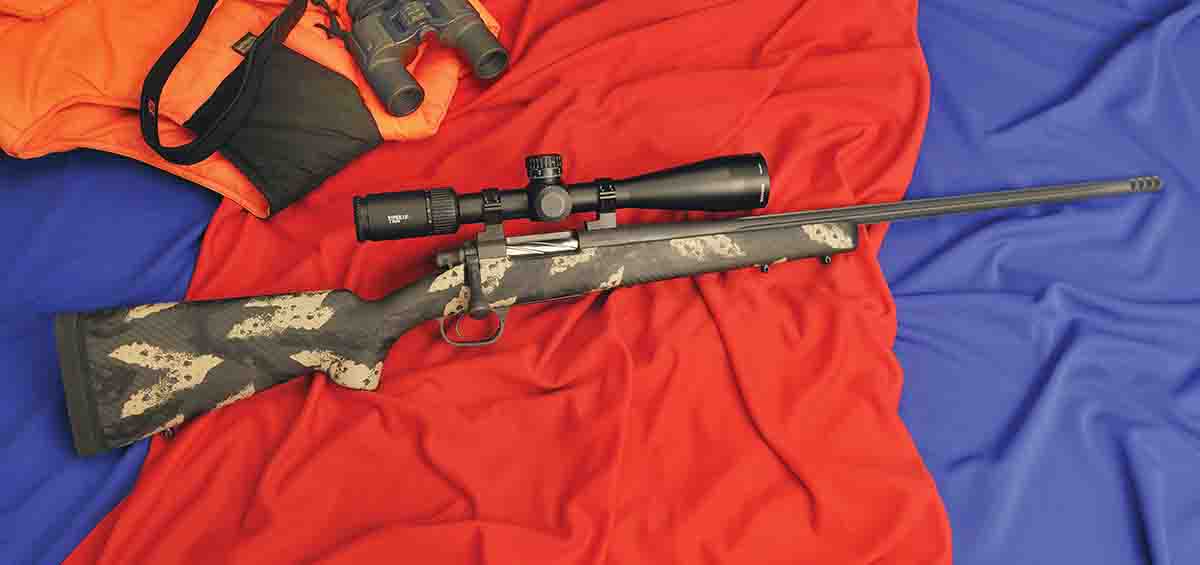 When it comes to gunsmithing, Mike Bryant certainly paid his dues. He started out with a bunch of varmint hunters, trying to place all those rounds into those tight, five-shot groups downrange. Hooked with that idea, the next step was having guns rebarreled for his needs, and then he got into serious benchrest shooting. Interest grew to the point where he purchased his first Jet bench lathe, built his own 30x50-foot shop in 1997, then growing his hobby into a full-time business.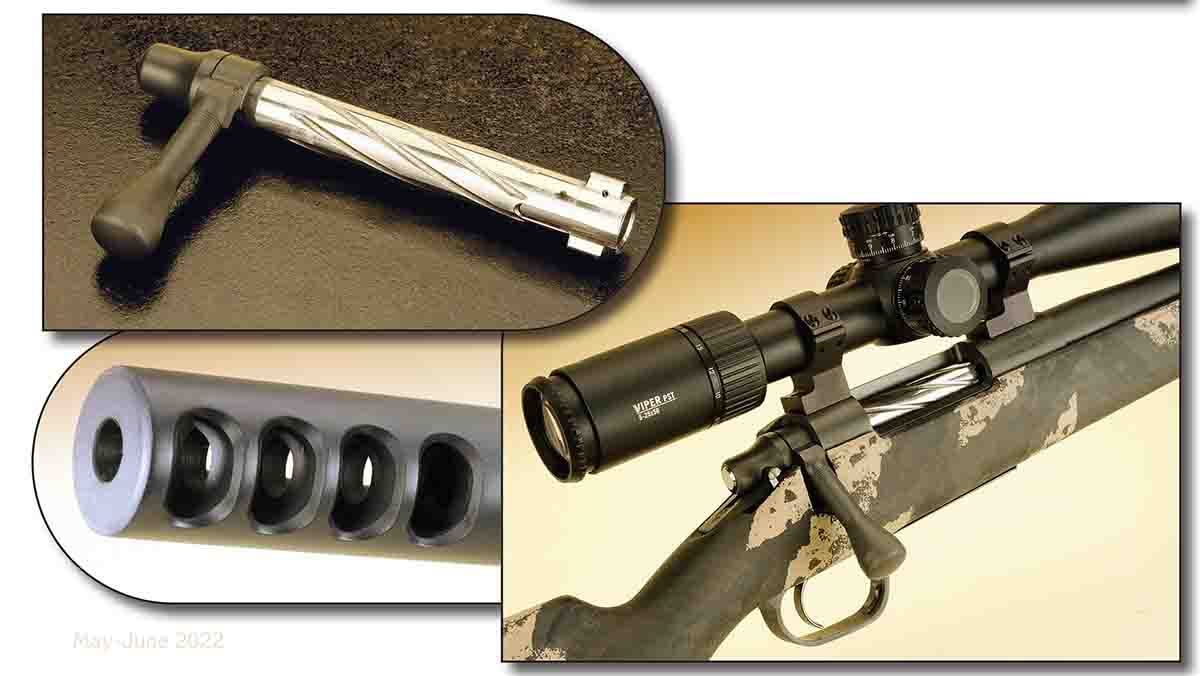 From that time, he has built numerous benchrest, hunting, varmint and long-range rifles for clients around the U.S., Great Britain, Switzerland and other countries around the world, including being on one of the three U.S. teams competing in the World Benchrest Championship in New Zealand in 2017. His shop currently stocks reamers for more than 130 cartridges, allowing him to offer his customers an almost unlimited choice of chamberings.
The rifle he sent is built on a Defiance Tenacity action and is pillar bedded into an AG Composites Privateer Stock. The barrel is from Bartlein in a No. 3 contour that he chambered in the 6mm Creedmoor. To all this, Mike added a Wyatt extended magazine and follower in combination with a Grayboe BDL bottom metal assembly. The muzzle brake is from Harrell Tactical, with the barrel turned down to a 5⁄8-24 thread for use with a suppressor if the new owner chooses. Finally, all metalwork is Cerakoted in the Elite Smoke color that compliments the stock nicely. For hunting, Mike installed Talley lightweight aluminum high rings that provide enough clearance for the larger ocular lens on the Vortex Viper PST Gen II 5-25x 50mm scope.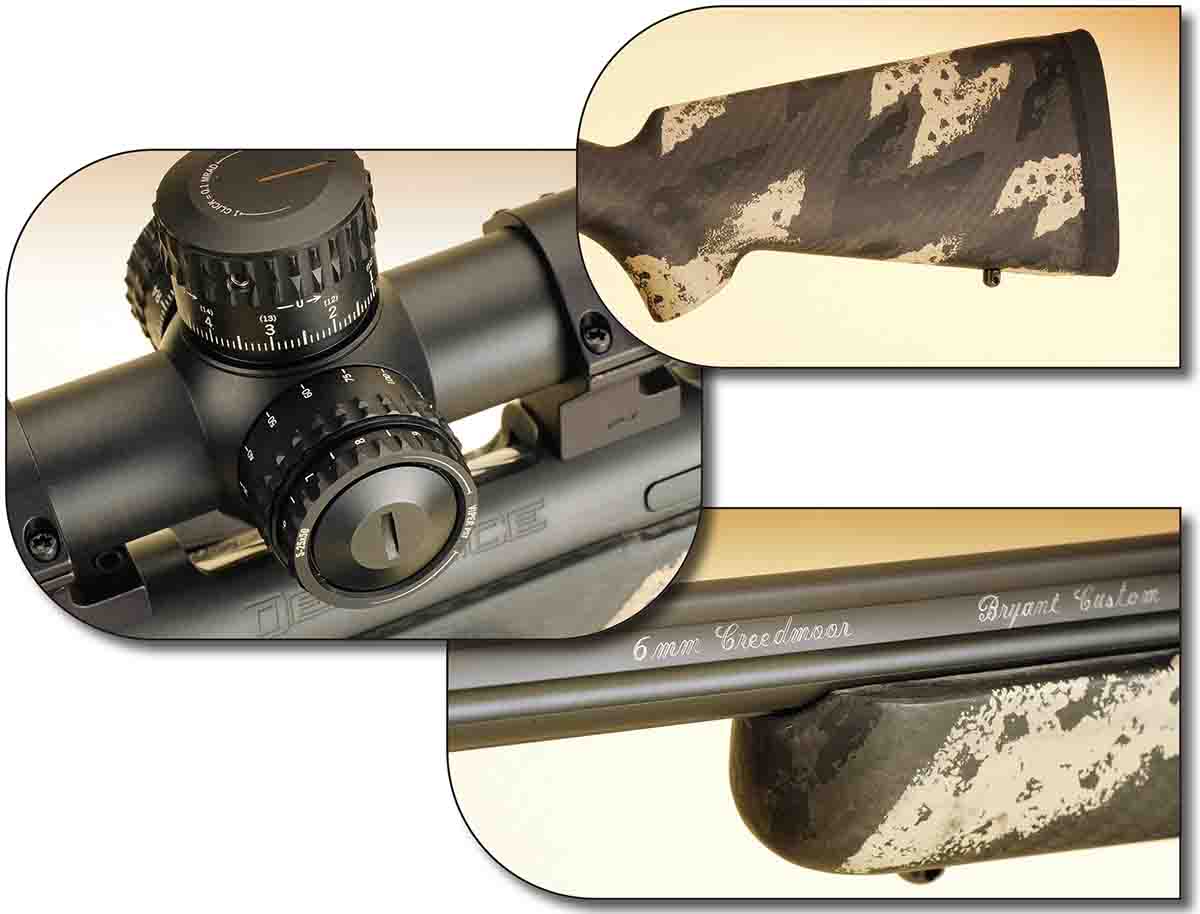 While I don't often get a target on the rifle's performance, Mike sent one that measured a curt, .490 inch, shot when the temperature was 14 degrees with a 20-mile per hour wind to boot. It speaks a lot about his attention to details in the finished product.
Mike can be reached at at bryantcustom.com.