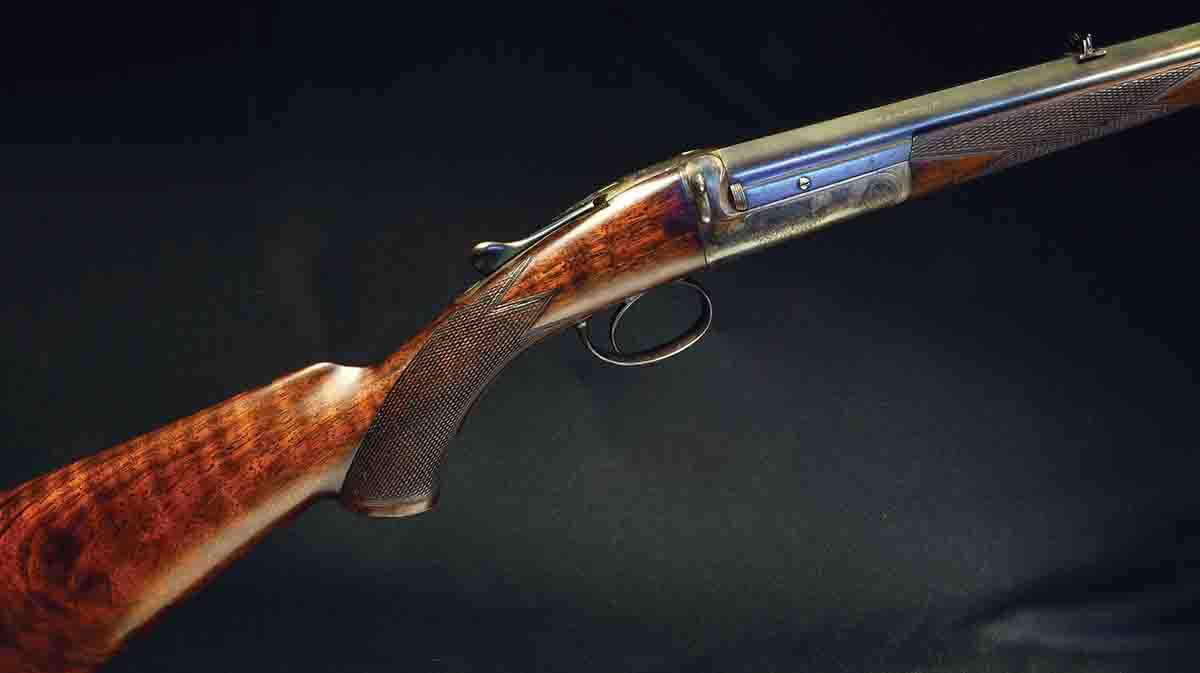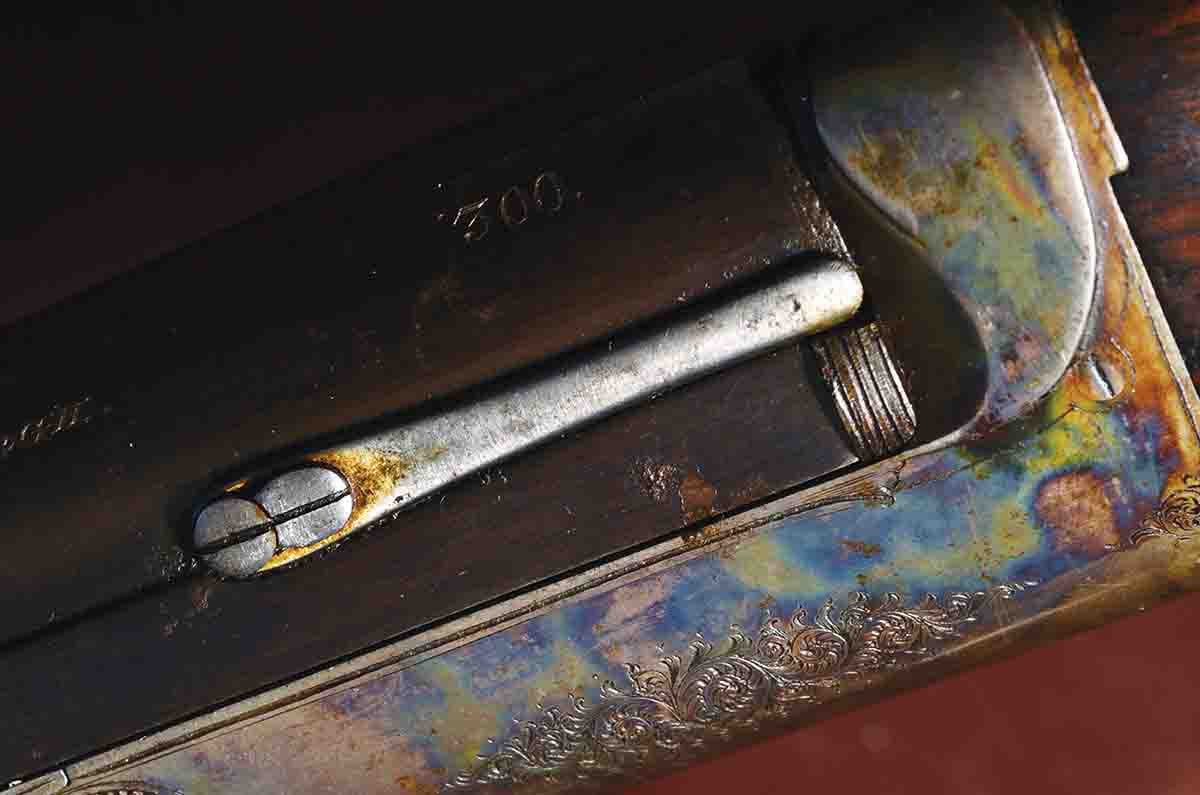 In the late 1800s, May 15 was a big day in the English sporting calendar. Not as big as August's Glorious Twelfth perhaps, but big enough, for May 15 was the traditional opening of rook season.
For a few days, everyone from the Prince of Wales to the kid down the lane would be out with a small rifle, intent on shooting young rooks off the branches of the nesting colonies known as rookeries. What, you ask, is a rook? And why do they shoot them?
Remember the nursery rhyme that begins, "Sing a song of sixpence…?" Well, the "four-and-twenty blackbirds, baked in a pie" were rooks, a distant cousin of the American crow. For the first few days after they leave the nest, they are good eating, traditionally consumed as the main ingredient in a pie.
Young rooks are not unceremoniously tossed out of the parental nest like most birds. Instead, they climb out onto the branches of the rookery where they work up the nerve to hop off and make trial flights. This period lasts a couple of days, during which rook shooters try to pick them off with small "rook & rabbit" rifles.
In the days of percussion, the weapon was a "pea" rifle, named for its small-caliber ball. When the cartridge era began, gunmakers designed small cartridges specifically intended for rook shooting, a sport that has a set of requirements all its own.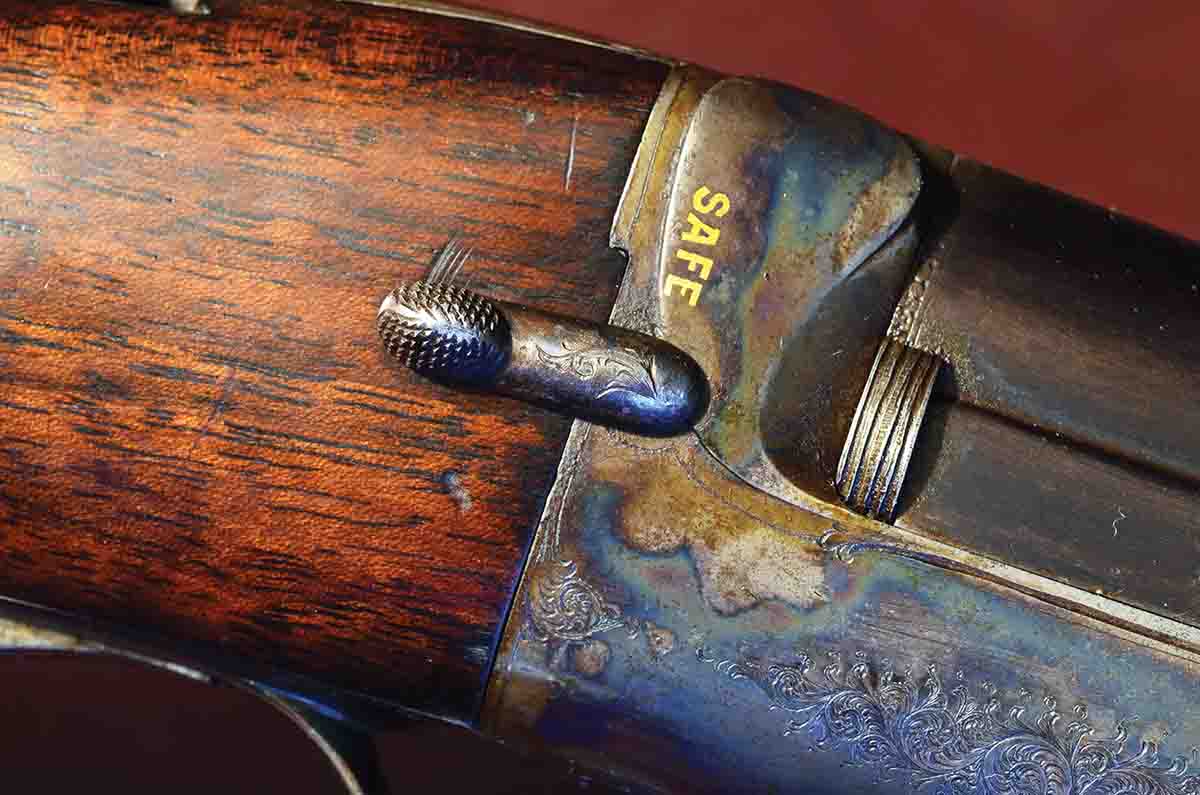 First, a rook rifle must be accurate enough to hit a target the size of a playing card at 75 yards or so. Second, it should not be so powerful that it destroys a lot of meat. And finally, the bullet should lose momentum quickly so as not to carry on into the next township and wound a sheep.
Many gunmakers got into the act, many cartridges were designed, and through the single-shot heyday of the late 1800s, all kinds of different rook rifles were put on the market. By the end, one name and one cartridge stood out above all others: The gunmaker was Holland & Holland and the cartridge was the .300 Rook Rifle. This may have been a joint development with Kynoch. Holland's called it the .295 Rook, but it's the same cartridge.
The .300 was roughly comparable to the .32 H&R Magnum, firing an 80-grain lead bullet at 1,100 feet per second. Others were a little smaller or a little larger, but all were similar to small revolver cartridges of that era.
Today, Holland & Holland is generally thought of as a maker of elephant guns, both bolt-actions and doubles, and the highest quality shotguns, but in the 1880s it was quite different. First, it had no production facilities of its own. The guns that Harris Holland sold from his shop in New Bond Street began life in various factories in Birmingham, mostly W&C Scott & Son. Some were finished there completely, others were sent to Holland's in London for finishing, including barrel regulation.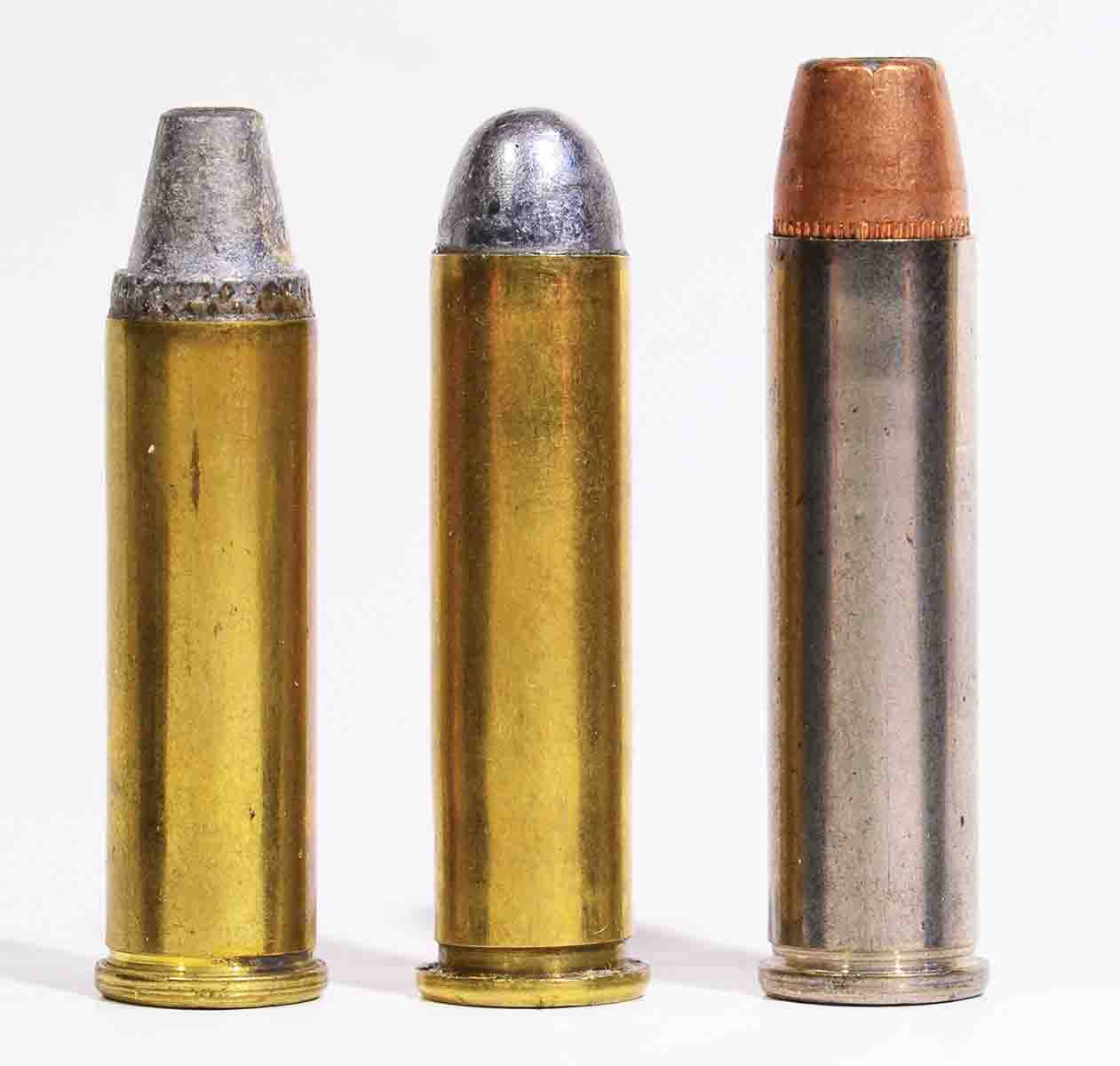 Small rifles were a huge part of the business. Historian Donald Dallas estimates that in this period – the 1870s and 1880s – more than half of Holland's business was rook rifles. In fact, it sold so many that quite often they were not entered in the numbers books, and it's now impossible to trace their origin and early ownership.
Into this mishmash of uncertainties we can introduce one solid fact: In 1883, Holland & Holland competed in, and won, every class of The Field's rifle trials, including the rook-rifle class. It did so with a rifle of its own design called "The Ross," named for Captain Horatio Ross, a noted sportsman of the time who held several shooting records. It was a hammerless, break-action rifle chambered in .295 Rook, and it came to define the English rook rifle for the next 25 years. Ross himself endorsed the rifle, calling it the "most accurate he had ever held in his hands."
Not only that, the design was adopted by other companies. The evidence is that H&H's "Ross" rifles were manufactured by P. Webley & Son as well as, possibly, Richard Ellis and W&C Scott & Son. In 1897, those three companies merged to become Webley & Scott, further muddying the waters.
A James Purdey rook rifle exists that, to all appearances, is an H&H "Ross," and Purdey's own records show it was initially ordered from P. Webley, but that was crossed out and replaced by R. Ellis when the companies merged, presumably with the approval of Purdey themselves.
So here we have a rifle that looks like a Holland, is called a Purdey and was manufactured by Webley, working with Richard Ellis.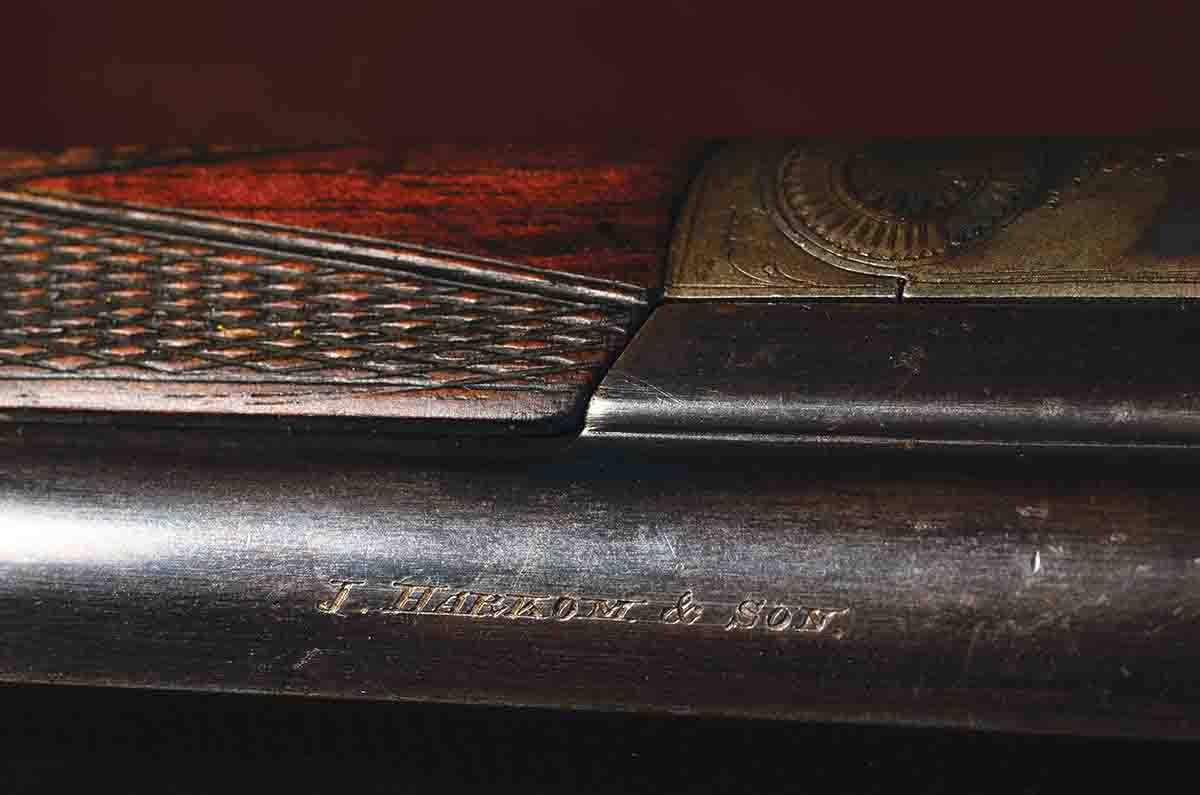 In 1893, Holland & Holland opened its own factory on Harrow Road in London, and undertook to manufacture, in-house, all of its high-grade rifles and shotguns. Apparently, however, no rook rifles were ever made there. H&H continued to have those made for them in Birmingham. Around 1889, they introduced a redesigned rook rifle called the "Royal," to replace the Ross model, continuing to use the name Ross for second-quality rifles.
The rifle shown here is a Joseph Harkom & Son, to all appearances made to the original Holland patent, most likely by Webley. Harkom was a highly respected Edinburgh gunmaker that merged with Thomas Mortimer in 1923 and the two were later absorbed by John Dickson – an admirable pedigree by anyone's standard.
The workmanship is exactly what one would expect of such a rifle: Excellent. It has the original H&H lever-cocking action but not the patented H&H "Semi-Smoothbore Rifling" that was used in The Field trial. Instead, it has conventional rifling with six grooves. The barrel is 26 inches long; it was milled slightly bell-shaped, and the top filed flat and cross-hatched to create a full-length rib. The rifle weighs 5 pounds, 3 ounces. It has a blade front sight with a tiny bead; the open sight on the barrel has one standing blade (50 yards) and two folding leaves marked 100 and 150. The ejector is non-selective.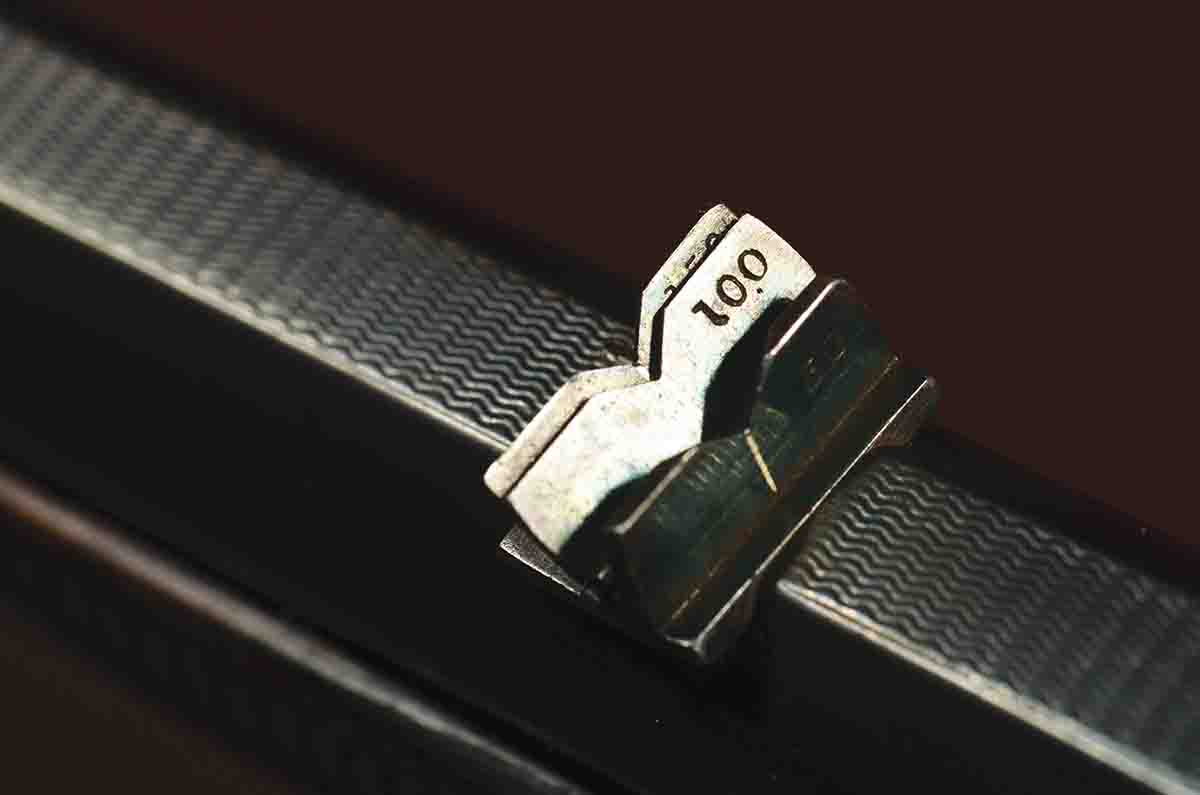 The original H&H design for the "Ross" cocks the tumbler, not by the drop of the barrel, as in an Anson & Deeley, but by the top lever. This was a complicated feature, and later modifications by other makers usually replaced it with something simpler. However, it had one decided advantage. The intercepting safety blocks the tumbler rather than the trigger. So, if the tumbler falls either by inadvertently pulling the trigger or being jarred off, you now have an uncocked rifle. With the lever system, it can be recocked simply by pushing the lever to the left, just short of unlocking the barrel. This takes a little getting used to, but soon you wonder why others didn't do the same. It's very safe and very convenient.
This particular rifle has one feature that is, if not unique, at least astonishing. It has a leather muzzle protector that from all appearances was made by Bryant, the famous London company that made all the best gun cases. How on earth this artifact survived and stayed with the rifle for more than a hundred years is anyone's guess.
As mentioned earlier, rook shooting was a popular pastime for everyone up to the Prince of Wales, and this led to some very fine rook rifles being produced for some very high-ranking people. Collectors find rook rifles from the cheapest to the best, as in "London best." The Harkom ranks in the highest class.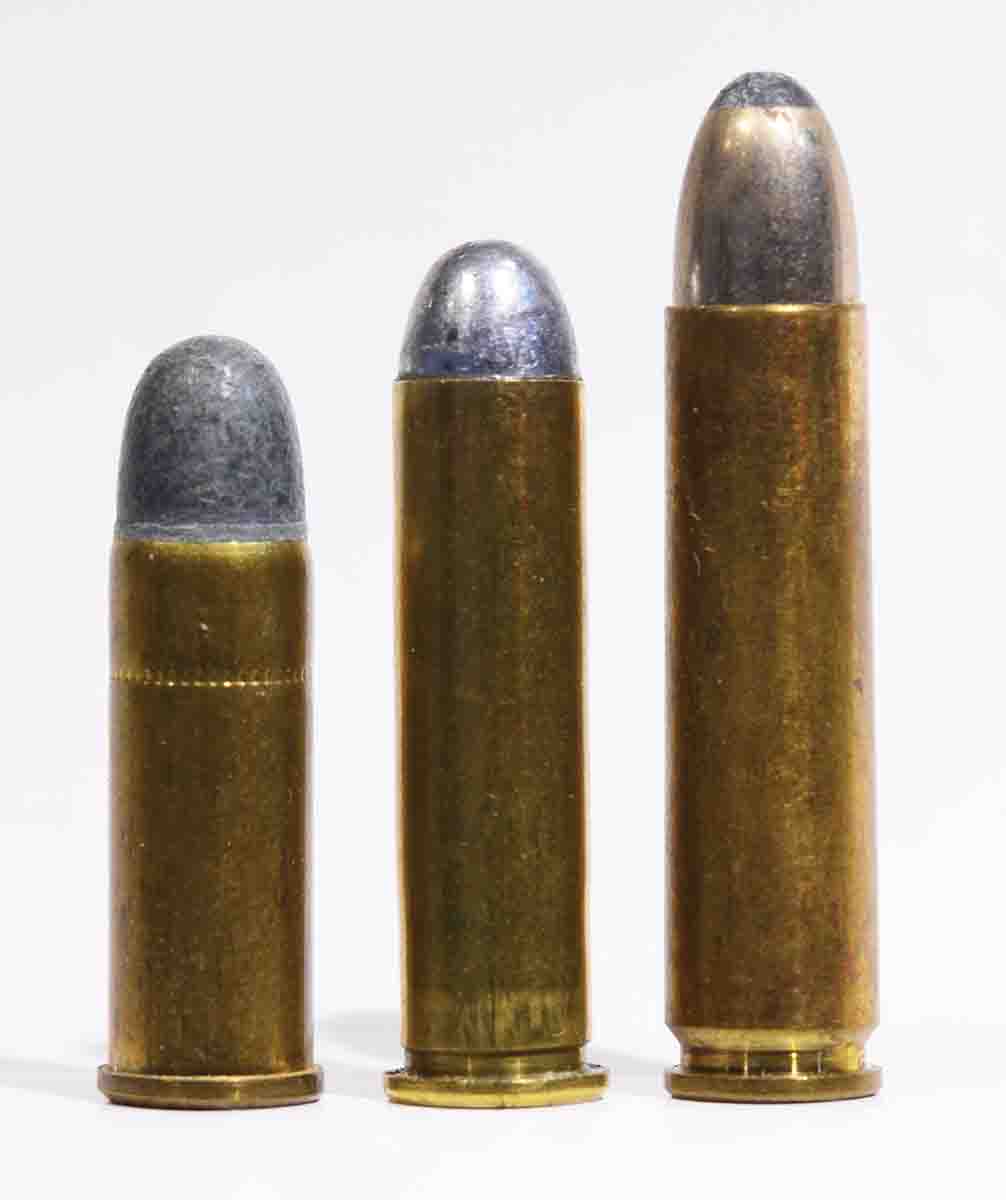 The walnut stock is highly figured with a beautiful dark color, and it has a horn forend tip and engraved steel pistol-grip cap. The action has attractive, but not extensive, scroll engraving and it retains most of its original case colors. This modest display is in keeping with a "best" English gun of the time.
It's impossible to say who ordered the gun or has owned it since, but the fact that the leather muzzle protector stayed with it suggests it did not have too many different owners, and the few it had cared about their guns. When I acquired it, there was no damage, only years of accumulated grime. Again, this raises questions that simply can't be answered. How did it avoid the alterations that were inflicted on so many rifles of its type?
The heyday of the modern English rook rifle essentially ended around 1903. After the Boer War, there was a tremendous upsurge in interest in rifle shooting in the United Kingdom, with marksmanship clubs springing up all over. This ignited demand for economically-priced rifles suitable for target shooting. The natural cartridge for the purpose was the .22 Long Rifle, and the natural rifle was the BSA Martini, built on a scaled down Martini action. These were produced by the tens of thousands and stayed in production for half a century.
The Great War had an even more devastating impact. When it ended, many of the old rook-rifle cartridges were gone, never to be resurrected. Those rook rifles that could be converted to another caliber were, while still others were fitted with .22 LR liners and converted to rimfire. The highly respected firm of Parker-Hale made a specialty of relining rifles to .22, and did it exceedingly well. Such rifles are famously accurate, but original rook rifles they ain't.
Kynoch continued to list .300 Rook ammunition until 1962, so ammunition supply would not have been a problem for many years. After that, who knows? Very likely, by then it was a family heirloom. Whatever the reason, it survived as a completely original and very high quality example of a famous rifle by a famous firm in a famous cartridge.
Today, shooting rook rifles in original calibers like the .300 (.295) Rook, the 297/250, or the .360 Rook is strictly a handloading proposition in the U.S. Since all were originally black-powder cartridges, anyone setting out to load for them would be well advised to proceed very cautiously, and begin with a thorough examination of the rifle by a qualified gunsmith before attempting to load cartridges with any smokeless powder.
Bertram of Australia manufactures brass for some of the more common ones, is imported by Huntington Die Specialties and CH4D has made dies for many of them. As for bullets, depending on diameter and desired weight, some may be commercially available, others may require casting, and still others may require a custom mould.
A few years ago, when it seemed that everyone had to own at least one British side-by-side shotgun, there was a flurry of interest in rook rifles as well. At least two importers went to great lengths to bring in as many as they could. My Harkom was imported by Woodcock Hill. For a while, rook rifles with flossy names like Holland & Holland, Purdey or Westley Richards brought some equally flossy prices. There was a certain cachet in having a Holland rook rifle on the rack beside your Holland 'Royal' side-by-side.


The bloom is long since off that particular rose and today rook rifles can be found gathering dust on gunshop shelves. I've been told "you can't give them away," but that's not strictly true, since no one has tried to give one to me. I bought mine at Rock Island, where it was one of five in the auction. A Holland & Holland and a couple of other prominent names brought prices in the $2,000/3,000 range, while the Harkom sold for less. I landed it because the bidding stalled at a low price, I knew the name and it looked like a rifle I'd love to own – which, as a matter of fact, I do.
Loading for it has proven to be a bit of a problem, what with rarity combining with current shortages, but I at least have it shooting, if not shooting quite as well as I'd like.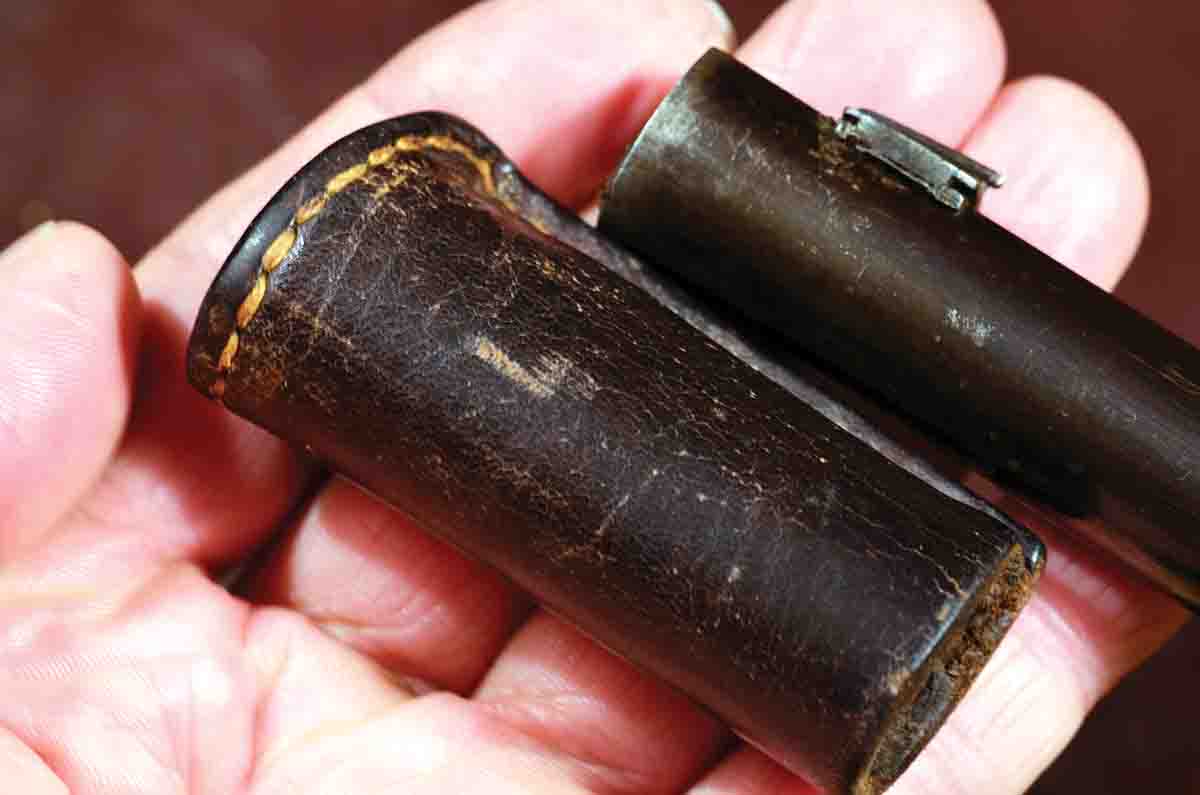 Meanwhile, I'll leave the last word on the subject to Colin Greenwood, author of The Classic British Rook & Rabbit Rifle (2006): "(It) is an efficient and elegant example of nineteenth-century British gunmaking. Like good British shotguns of the same era, it will vary from a simple and inexpensive working tool to a delightful example of craftsmanship that could be repeated today only at a cost of many thousands of pounds."
Most of the rook rifles brought to America 20 years ago were high quality, and the fact that prices have dropped gives American rifle lovers an opportunity to experience a kind of rifle that is simply not made today – not here, not anywhere.