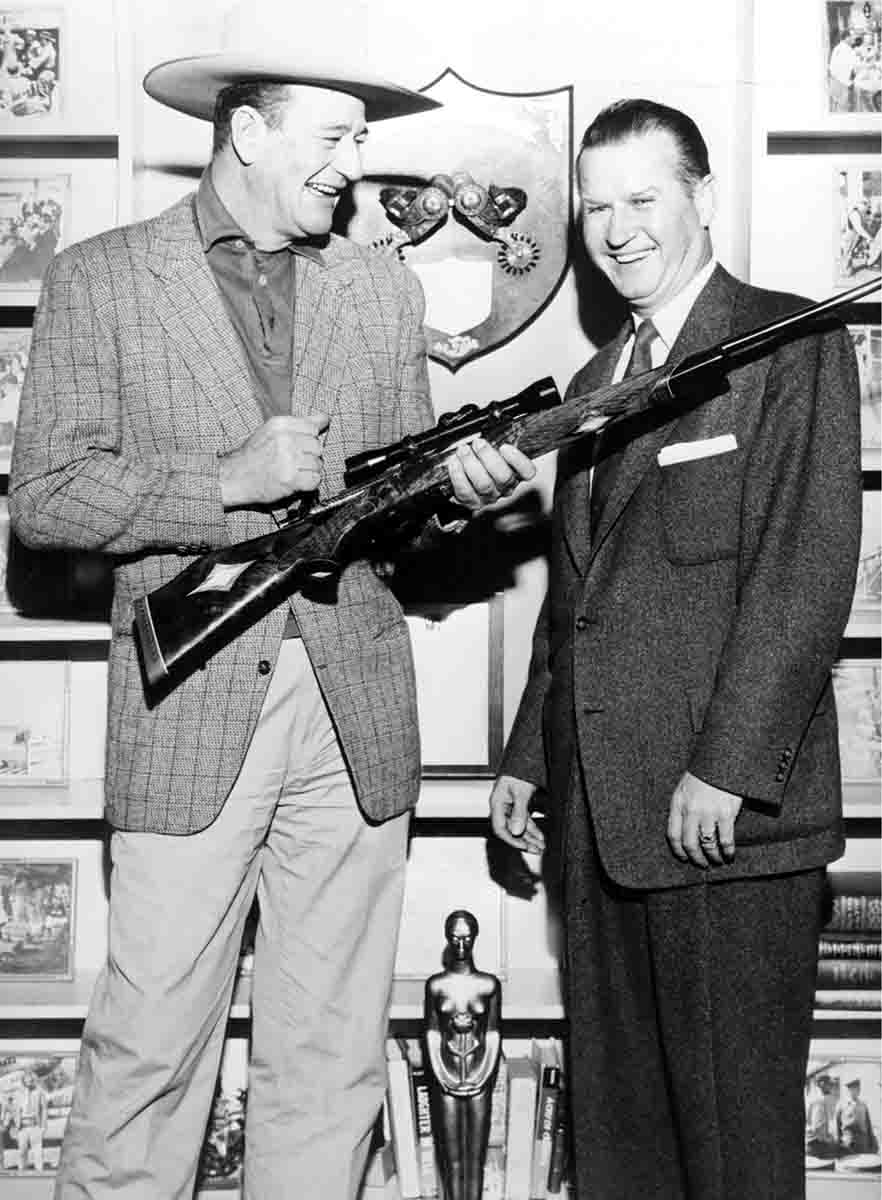 I was never lucky enough to have met Roy Weatherby (1910-1988), who died when I was 20, but find it easy to admire a man who had the fortitude and moxie to push forth his dream of the "perfect" rifles and cartridges. Whether or not the shooting public believed such rifles were worthwhile at the time, and many of them did, Weatherby pressed forward and realized his dreams in spite of often going into great debt to procure exactly what he desired – a robust, multi-lug locking system on the bolt that would prove especially strong for his magnum cartridges. This nine-lug pattern first appeared in the mid-1950s when the iconic Mark V rifles began showing up.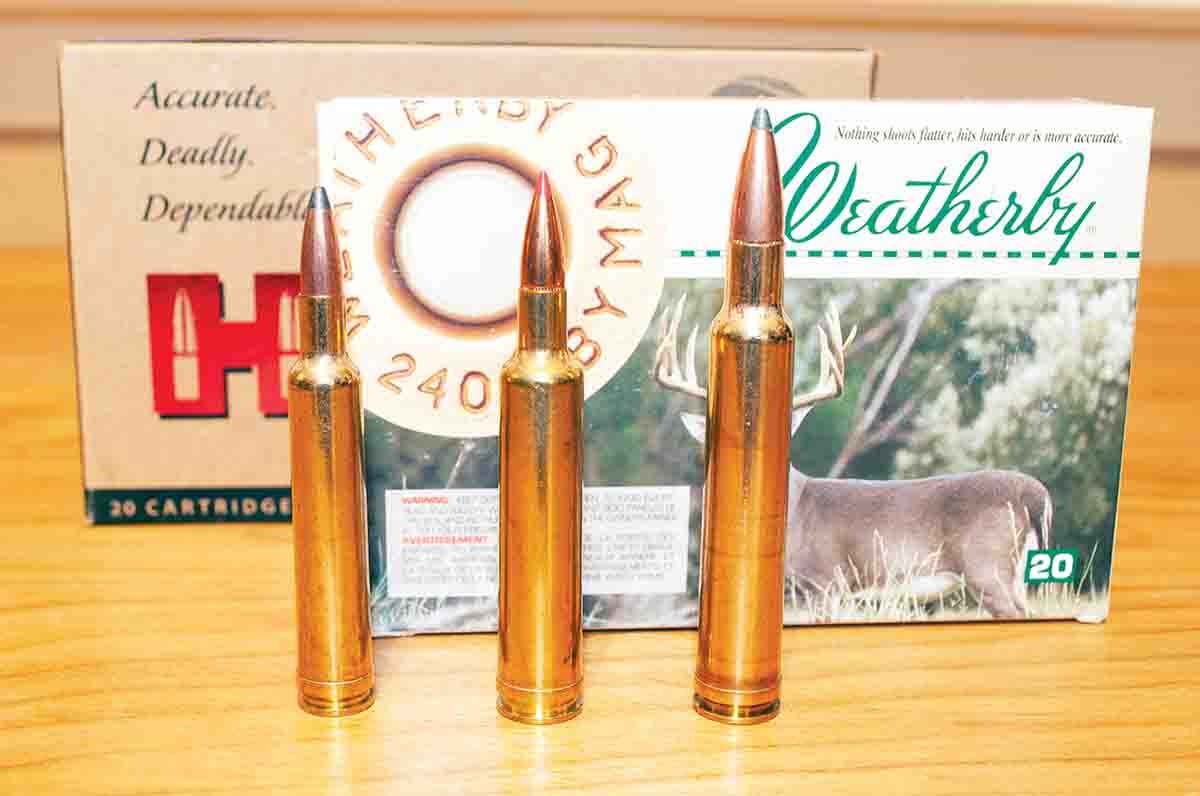 Weatherby was also a wise promoter and provided rifles to Hollywood's elite actors, such as John Wayne and others. He also ran ads in most of the magazines of the day, making sure no reader missed out on his growing line of cartridges.
Upon his death, his family continued making his legacy Mark V rifles, many of which were custom-made to order. Today, the Mark V lineup includes, or has included the following: .224 Weatherby Magnum (1963), .240 WM (1968), .257 WM (1945), .270 WM (1945), 6.5 Weatherby RPM (2019), 6.5-300 WM (2016), 7mm WM (1947), .300 WM (1945), .30-378 WM (1996), .340 WM (1963), .375 WM (1947), .378 WM (1955), .416 WM (1989), .460 WM (1959) and the .338-.378 WM (1998). These dates were taken from Weatherby's website.
Then came the less expensive Weatherby Vanguard line of rifles, made by Howa Manufacturing in Japan, which was introduced in the 1970s to provide a less costly rifle with the Weatherby name on it. It was soon chambered for several of Weatherby's proprietary cartridges, along with old standards like the .270 Winchester and .30-06. This allowed Weatherby to reach more consumers and created a windfall for the company.
The Vanguard serves well for both recreational shooting and serious hunting. In fact, I've taken several head of big game with Vanguards chambered in various calibers, to include the .300 Weatherby Magnum and .257 Weatherby Magnum. This includes game ranging from several oversized feral hogs to deer and pronghorns. Several years ago, I watched my oldest son drive a bullet through the lungs of a hefty, California hog at a distance of roughly 125 yards while shooting a borrowed Vanguard chambered in .243 Winchester. The boy's face was lit up for days.
Admiration for Roy Weatherby's plight has led to a couple of favored cartridges, including the .257 Weatherby Magnum and the petite .240 Weatherby Magnum, a cartridge introduced the same year I was.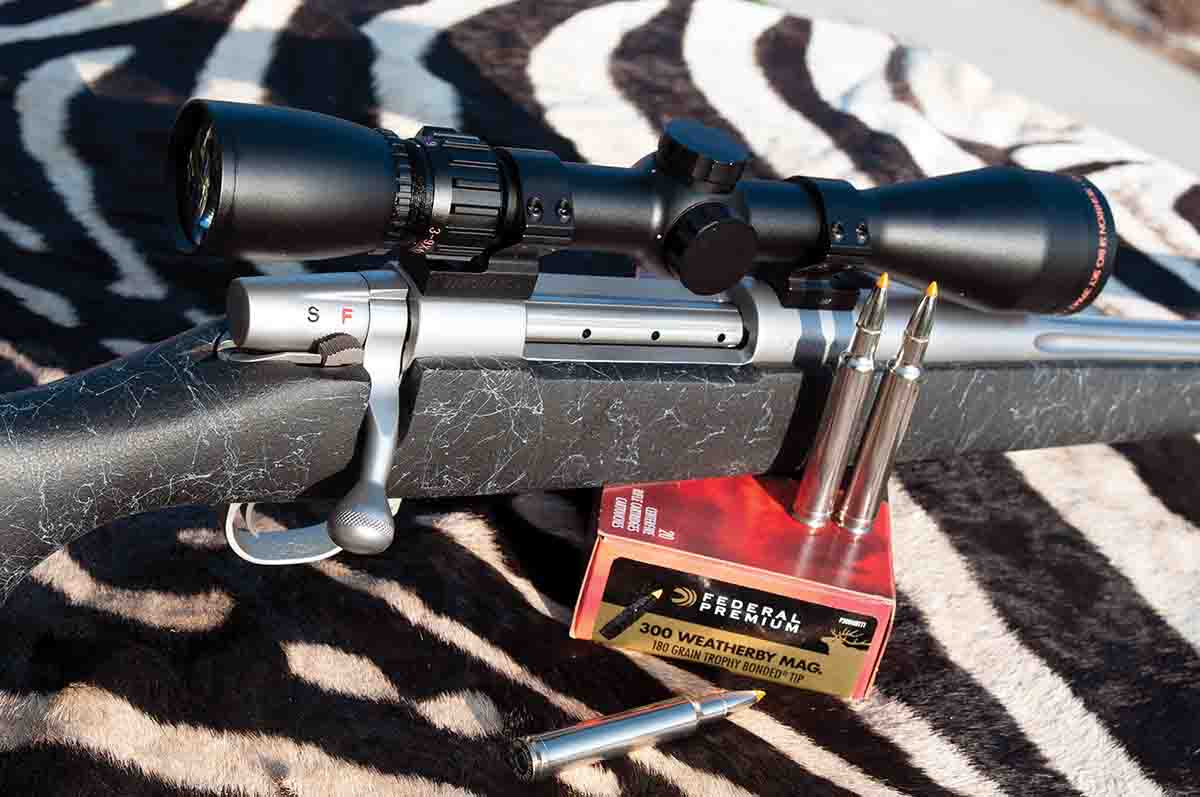 On hand these days is a slightly dinged but flashy Mark V Deluxe .240 Weatherby Magnum with a Leupold VX-2 3-9x 40mm scope (just under 8 pounds). A second rifle is a Remington 700 Stainless XCRII .257 Weatherby Magnum with a Bushnell Elite 3200 3-10x 40mm scope and an older composite stock (roughly 9 pounds). On a different note, a third rifle is a new-to-me Weatherby Vanguard .308 Winchester purchased off of GunBroker.com that has not been shot yet, but includes an H-S Precision stock and a Swarovski Z3 3-10x 42mm scope (8 pounds).
The .257 Weatherby Magnum is one of those hunter's cartridges that allows some level of flexibility. With its typical rifling twist of 1:10, sportsmen who live in open country can shoot bullets weighing from roughly 80 grains up to, let's say, 100-plus grains, and be perfectly confident in taking game ranging from coyotes up to pronghorns, mule deer and black bears.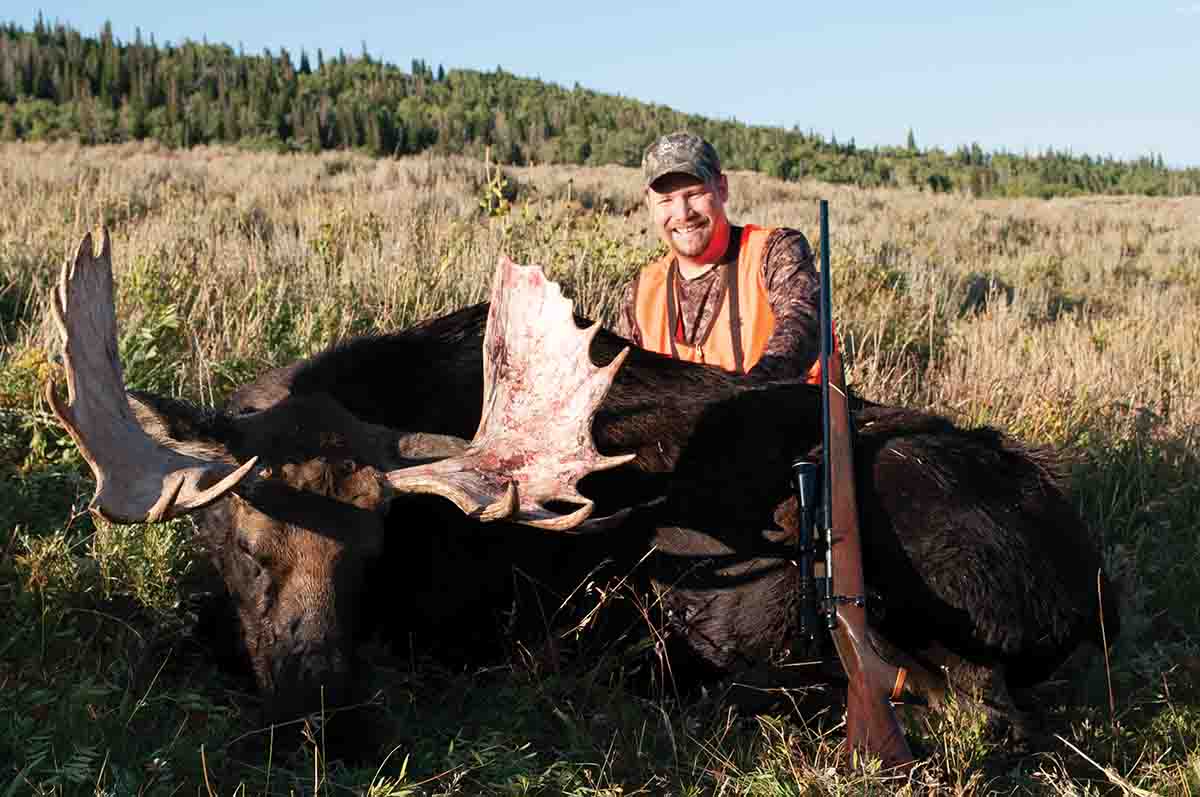 Furthermore, there is no denying the fact that hunters take bull elk with the cartridge every year with no problem. Depending on a bullet's design and weight, velocities range from roughly 3,700 feet per second (fps) with lighter weight bullets to about 3,400 fps with heavier options. However, it also should be noted that the cartridge can be hard on barrels, depending on the loads that are being used and how often the rifle is fired.
On a personal point, I like to have a .257 Weatherby Magnum around partly because when I got into writing about rifles and hunting, the first "loaner" rifle I covered was a Remington 700 chambered in this great, old cartridge. The .257 Weatherby Magnum has been a classic cartridge since it was introduced in 1945.
The fine, little .240 Weatherby Magnum was a cartridge I ignored for quite some years because I had more interest and access to other 6mm cartridges at home. To top that off, I also had a growing interest in larger cased options, such as the .300 Weatherby Magnum (with which I shot a dandy Shiras moose in Utah) and Winchester's .300 and .338 Magnums, not to ignore a short stint with Remington's Ultra Magnums and some other large cartridges I would no longer care to shoot.
That all changed after further interest in smaller cartridges came back around and a .240 Weatherby Magnum became available; yet, I freely state that it hasn't been shot much. The cartridge is a dandy for shooting varmints and thin-skinned big game, yet, in fact, it should be considered the "little brother" to the .257 Weatherby. I like it for long shots at coyotes, and it will take down the largest muley buck, given proper bullets that provide deep penetration.
With lightweight bullets, the .240 Weatherby Magnum works well with powders such as IMR-4064 and Winchester W-760. With bullets weighing up to 100 grains, Reloder 25 and Ramshot Magnum and other powders will provide top velocities and accuracy when using a bullet the rifle "prefers."
Both the .240 Weatherby Magnum and the .257 Weatherby Magnum are well equipped for a wide variety of small and big game. These cartridges are only a small part of the remarkable legacy of Roy Weatherby.