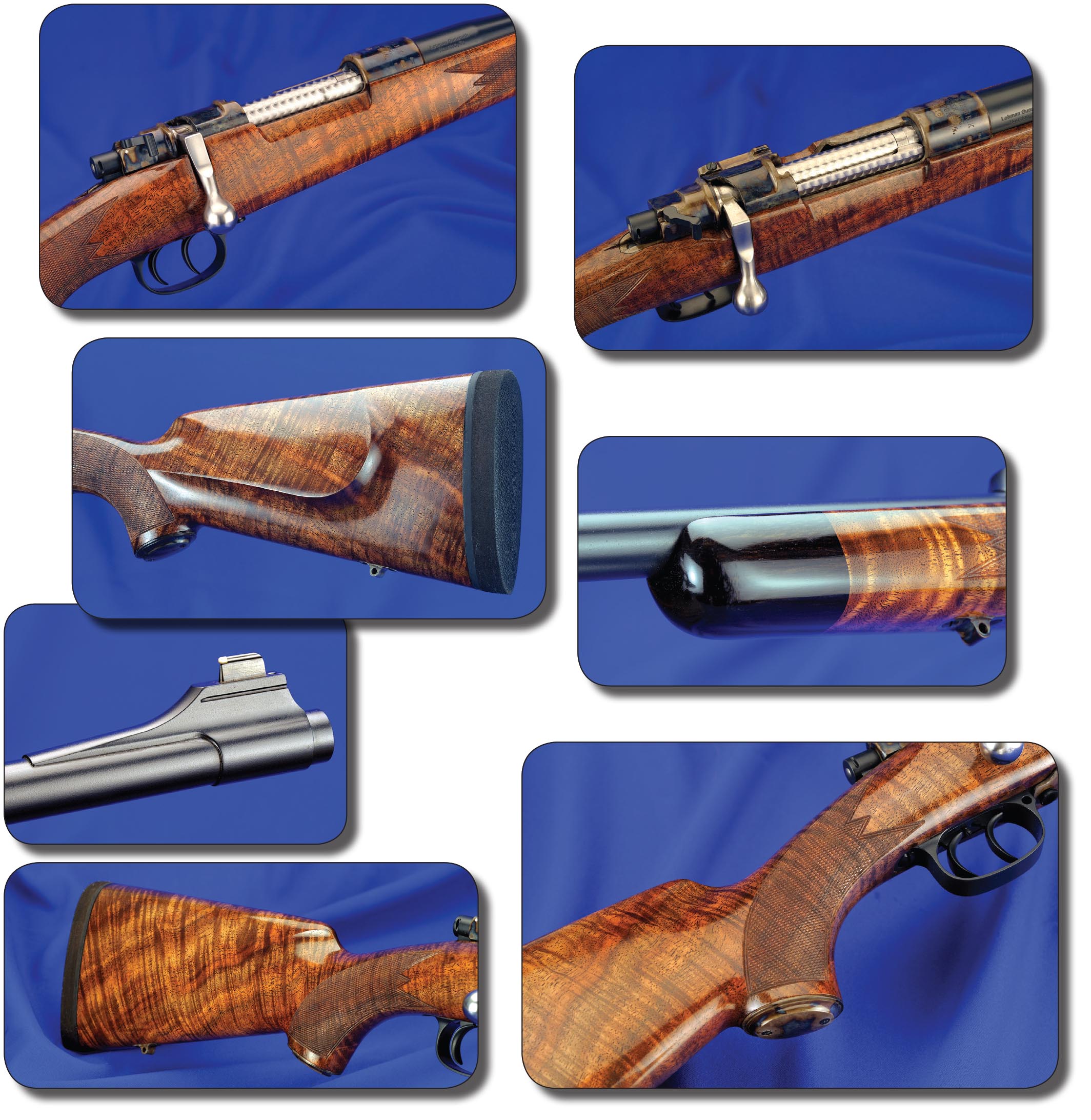 Over the years reviewing custom rifles made on traditional guns, feedback indicates some sportsman still prefer the Mauser action for their personal rifle. Such is the case for this beautiful example made by Brian Lohman of Houston, Texas, and chambered for the 9.3x63mm cartridge.
Starting with the "Waffenfabrik Mauser AG Oberndorf 1918" action, Brian fabricated a new bolt handle, jeweled the bolt and extractor and installed a new three-positon side safety lever. Following that he welded and carefully fit a new double-set trigger assembly that, when positioned on the set mode, broke within ounces of pressure. Using the original floorplate, he modified it to accept a fabricated thumb-button release, finishing off by welding and filling all the lock screw positions.
Finally, he color cased most of the receiver and related parts to include the bolt release/ejector housing, bolt shroud, magazine floorplate, sling swivel studs and grip cap. For protection against the elements, a clear gloss coating was applied to all of the color-cased parts. The barrel, bottom metal assembly, firing pin, safety lever, magazine release lever and all screws are finished off with a coating of Cerakote Elite Series Midnight.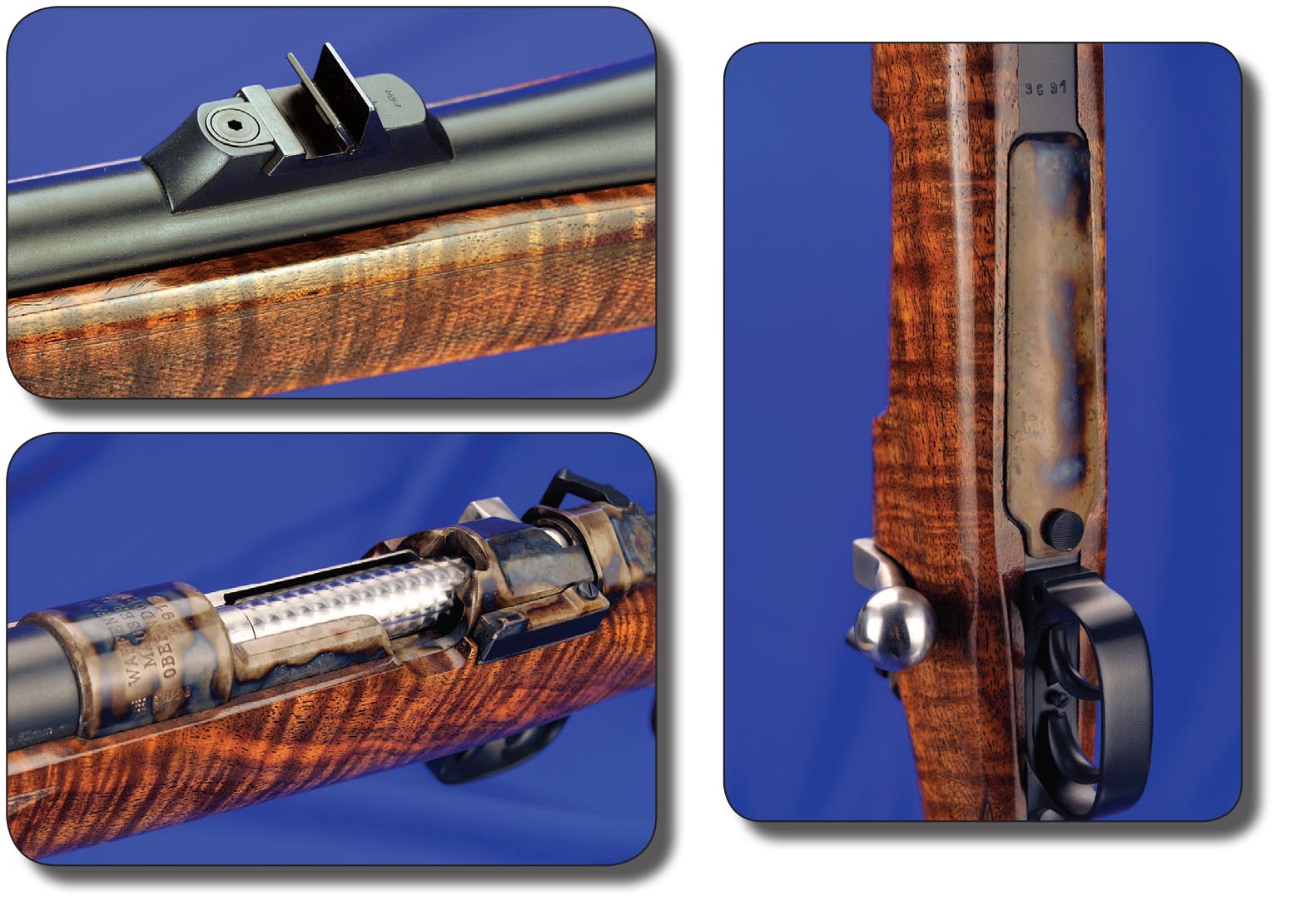 When it came to the barrel, Brian used a Shilen Match stainless barrel blank. The barrel length is 26 inches with a magnum taper and a recessed 90-degree crown. He silver soldered the front band sight complete with a gold bead. On the rear express sight, both 100- and 200-meter wings were added for quick sight acquisition in the field. To complete the barrel, all manufacturer and cartridge markings have been laser engraved.
The stock is one of the most handsome pieces of black walnut I've seen in a long time. Dark in tone, the figure starts at the bottom of the buttstock and runs upward on a pleasing angle to the comb and is even on both sides. The stock was completely shaped and inletted by hand and completed with a hand-rubbed glossy finish. The stock also features an ebony forend tip, 18-lines-per inch checkering with a border, cheekpiece, inleted sling swivels and a Cervellati recoil pad.
Surely, this is a rifle that anyone would enjoy having. For more information, contact Brian at lohmangunsmith.com.