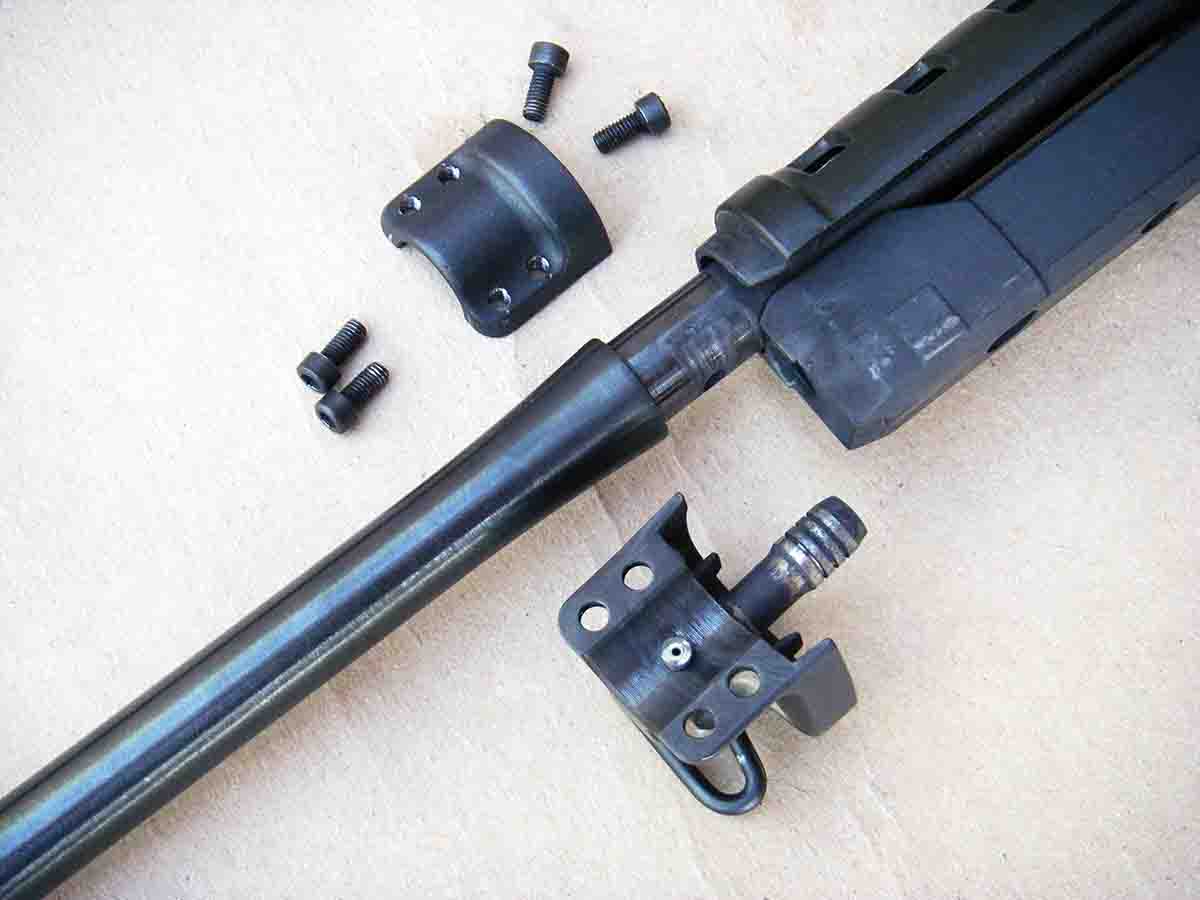 Elsewhere in this edition of
Rifle
magazine is an overview article on Ruger's Mini-14 and Mini Thirty rifles. As indicated, there were many Mini-14s manufactured prior to 2005 that produce dismal accuracy; however, most produced since 2007 (when a heavier barrel was incorporated) will generally group around 2 inches at 100 yards with good ammunition. In the above article, one of the test rifles chambered for 5.56 NATO/.223 Remington consistently grouped several loads around the 2-inch mark, as did a blued version with a walnut stock, which was not included. Both rifles were purchased new without modification. Both would throw a first shot flier that landed high and right when compared with subsequent shots.
While AR-15 rifles seem to be getting the majority of press in the past decade, the fact is the Mini-14 sells very well and there is an impressive list of accessories for customization. Several companies also specialize in custom work that includes stocks, barrels, triggers, etc., and can result in impressive accuracy. Like any full-blown custom rifle work, top-of-the-line rebarreling, stock work, trigger work, etc., can be costly. While there are many items that will help improve the accuracy of Mini-14s, consider a $24.99 do-it-yourself gas changing system.
In factory form, the Mini-14 features a gas port bushing that is rather large, which in effect "over-gasses" the action. This is intentional to assure rifles feed and function reliably with a variety of factory and handloaded ammunition. Ammunition varies considerably and contains different powder types and charge weights, which produce different volumes of gas. As a result of this over-gassing of the Mini-14 action, ejected cases usually fly a great distance. In addition to being rather hard on brass, this rather robust cycling also results in accuracy loss.
In short, as the recoil buffer is slammed to the rear by the slide assembly, the buffer cross pin cams the recoil buffer downward, which binds the wedge-shaped tail of the guide rod between the pin and the buffer to push the guide rod forward. All of this results in great impact to the front of the receiver. This more or less repositions the stock-and-action relationship with each shot, whic

h takes a toll on accuracy.
To reduce this over-gassing and minimize the impact to the receiver and stock position, I turned to Accuracy Systems Incorporated in Byers, Colorado, (accuracysystemsinc.com) and purchased its Mini-14 Gas Reduction Bushing Kit for $24.99. The company is "Sturm, Ruger & Company certified" to work on Mini-14s, but not for warranty repair work, and has a long history of cutting-edge technology to improve the Mini-14.
Furthermore, it offers fully custom rifles that produce exceptional accuracy. To assure the correct kit is purchased, the serial number prefix of a given rifle is needed.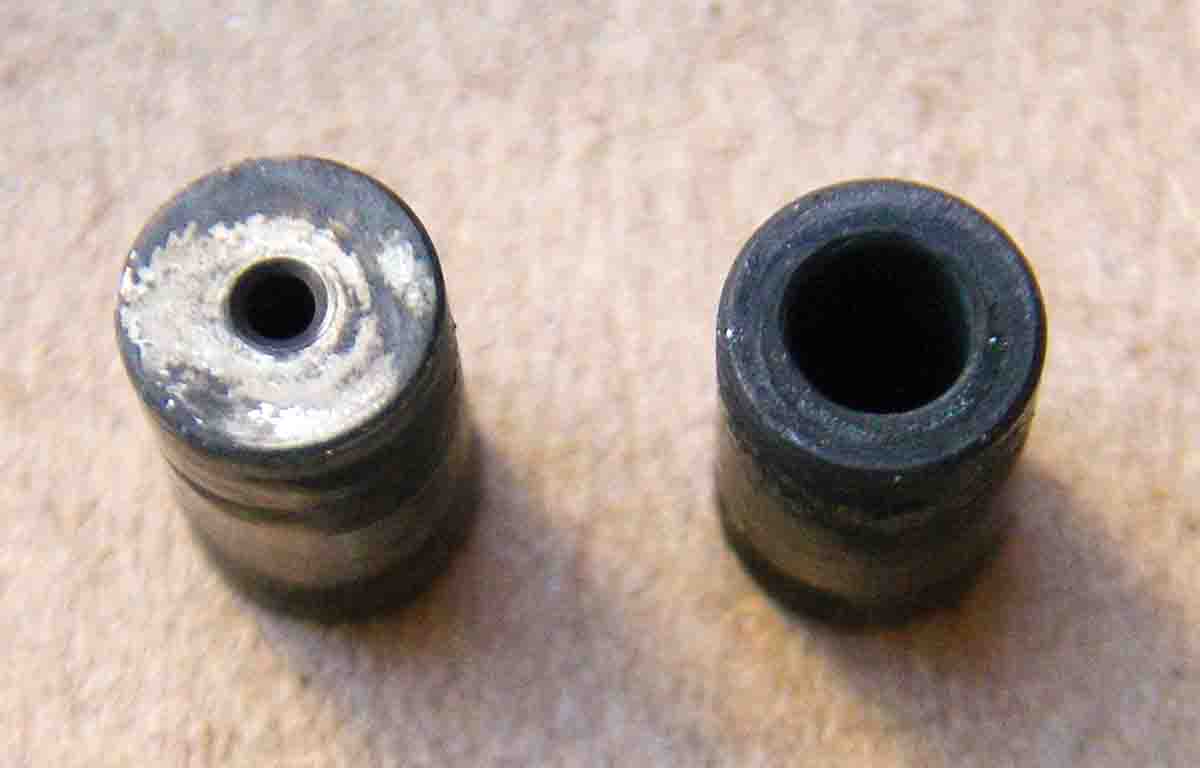 The Accuracy Systems Gas Reduction Bushing set includes four sizes that have an inside diameter of .035, .040, .045 and .050 inch. To install a new bushing, the rifle is field stripped, which only takes a few seconds and no tools. A 9/64 hex wrench is needed to take apart the gas block (top and bottom halves). Next, remove the factory-installed gas port bushing and replace with either a .040- or .045-inch bushing and reassemble the rifle.
Next, test the ammunition that will be used. In a perfect world, cases should eject 5 to 7 feet from the shooter when firing from a standing position. If the action is not cycling reliably, select a larger bushing. If cases are still ejecting farther than desired, change to a smaller bushing.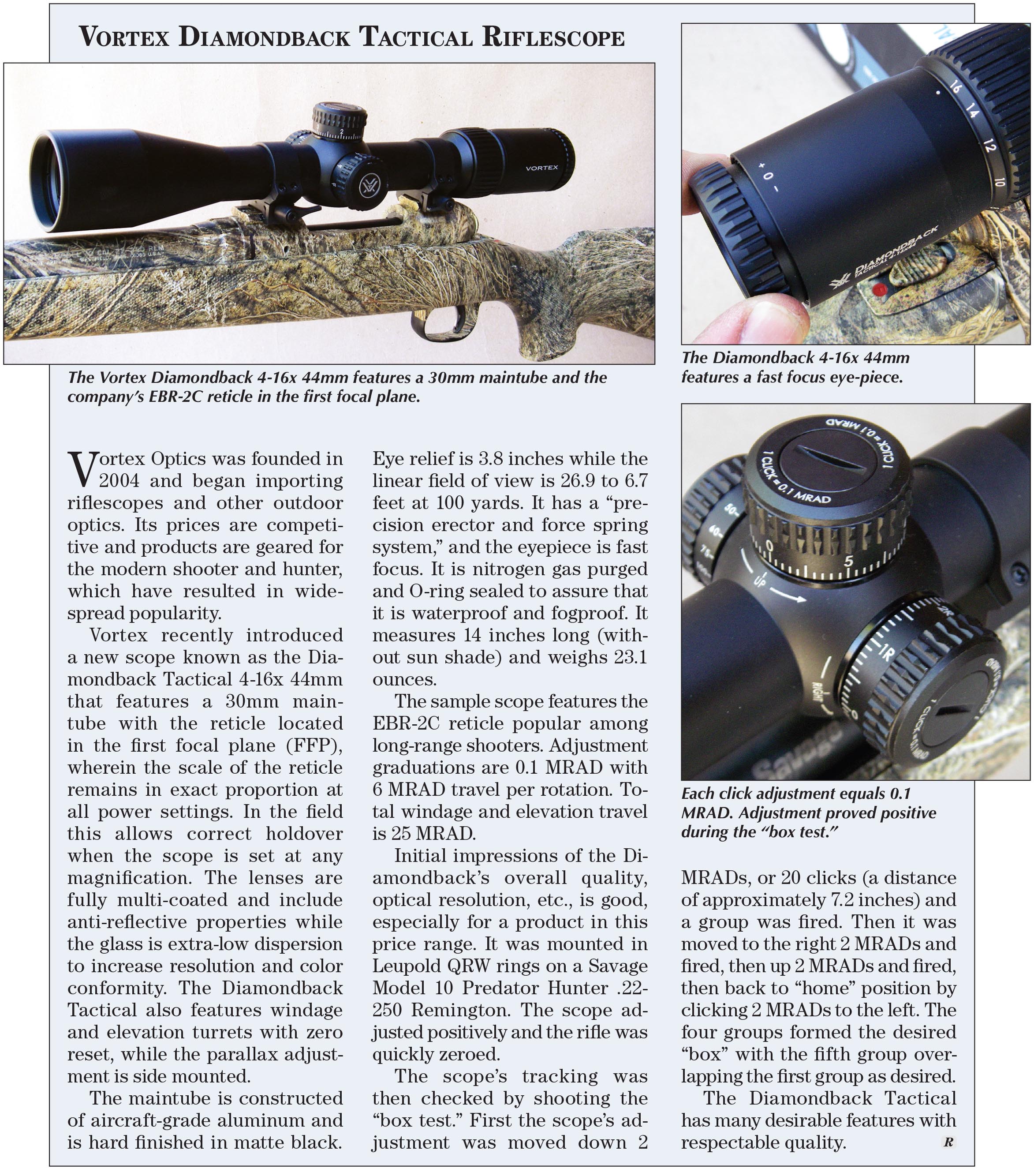 My son worked with me on this project and felt that there was less recoil; however, I am recoil-hardened and am not the one to ask on that subject. The sample rifle worked best with the .040-inch bushing.
Using identical ammunition in "before and after" tests, the distance of the first shot flier was reduced by approximately half, and groups shrank from more or less fairly consistent 2-inch groups to around 1.25 inches. Incidentally, the handload used in the above tests consisted of Nosler 55-grain Ballistic Tips, CCI 450 primers and 25.7 grains of Ramshot TAC powder assembled in NoslerCustom cases with an overall loaded length of 2.260 inches. Select premium factory loads produced groups around 1.5 inches for a five-shot string.
When fed a regular diet of maximum pressure loads and subsequent over-gassing, the Mini-14 can experience damage to its buffer bushing, which the Gas Reduction Bushings will also help prevent. Incidentally, Accuracy Systems also offers a "New Better-Shock Buffer" bushing that is virtually unbreakable and further reduces shock to the scope. It also offers an externally Adjustable Gas Block for $119.99, while a Barrel Stabilizer (which serves to further increase accuracy, especially from a hot barrel) along with an Adjustable Gas Block is available for $229.99 and is a worth while addition to any Mini-14. I was pleased with the results of the Gas Reduction Bushings.