There's probably no great need here to list the double handful of distributors that at one time or another imported Howa Machinery (sometimes referred to as Howa Manufacturing) bolt- action rifles into the U.S. since the late 1960s. This is due to the fact that Legacy Sports International and Weatherby dominate that market now. Their respective rifles include a mind-boggling assortment of Howa 1500 models and Weatherby Vanguards. Both of these are fine rifles, with many of the Vanguards somewhat following the traditional lines of the Weatherby Mark V, clearly indicating the company knows its end users, their needs and preferences.
On the other hand, Legacy Sports follows no real tradition. Instead it keeps track of the whims of the U.S. shooter/hunter, acts quickly and does so quite successfully. Furthermore, the Reno, Nevada, importer has done an enviable job in creating its own niche successes with pistols, shotguns, rimfire and bolt-action rifles. One reason for this is its head marketing man, Andy McCormick, a fellow I've known since neither of us needed to shave our chins on a regular basis. This column, however, is not about a longtime hunting chum. Instead, it's about a new rifle – or a new version of an "old friend."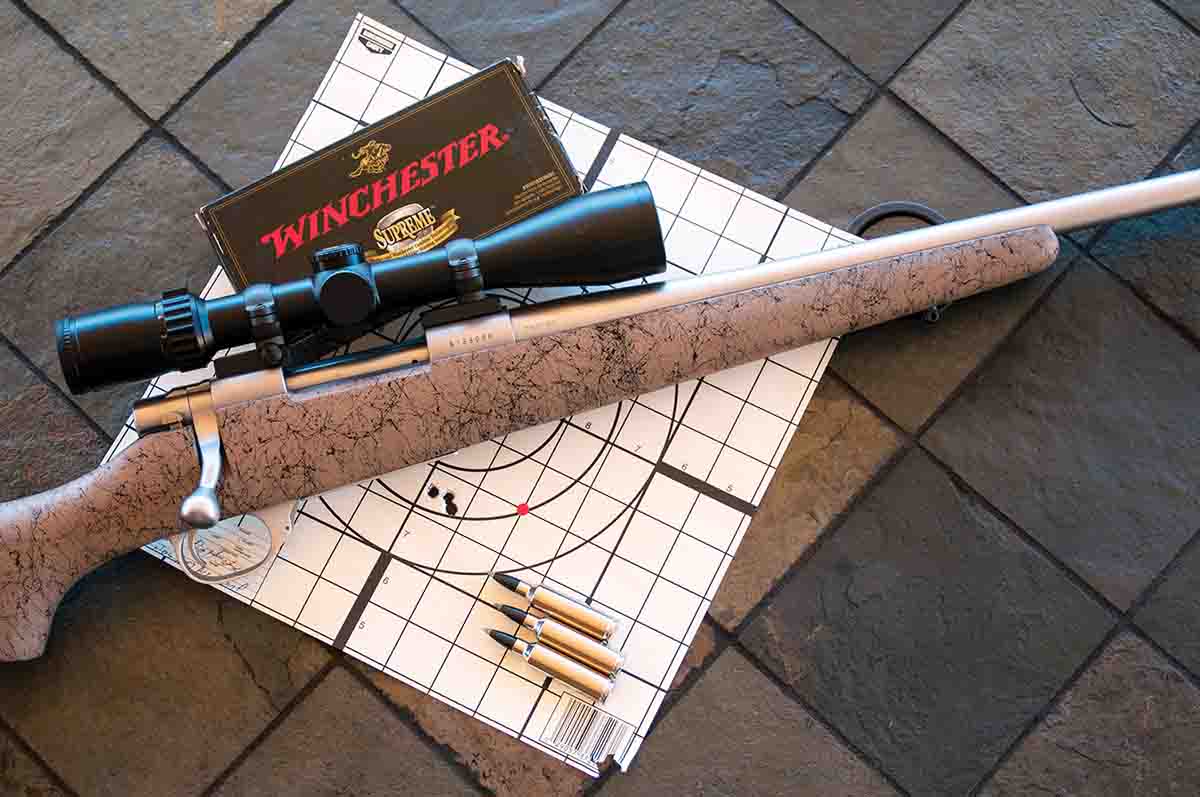 The Howa H-S Precision rifles on hand are quite different than the thumb hole-stocked, heavy- barreled .223 Remington and .243 Winchester Varminter Supreme rifles I shot and reviewed nearly 20 years ago; but they are not so different than a stainless steel 1500 7mm Winchester Short Magnum I had bedded to a Bell and Carlson stock that was used for hunting feral hogs and mule deer about 12 or 15 seasons back. That rife hung around for several years until the shine on the cartridge (all short magnums, frankly) wore off, and it was eventually traded away when relocating to the Arizona highlands. In this business, guns come and go more frequently than readers sometimes realize, due the fact that even accurate rifles or their cartridges sometimes become less enchanting over time. No outdoor scribe can make a living writing over and over about custom walnut-stocked .270 Winchesters anymore – out with the old and in with the "more interesting."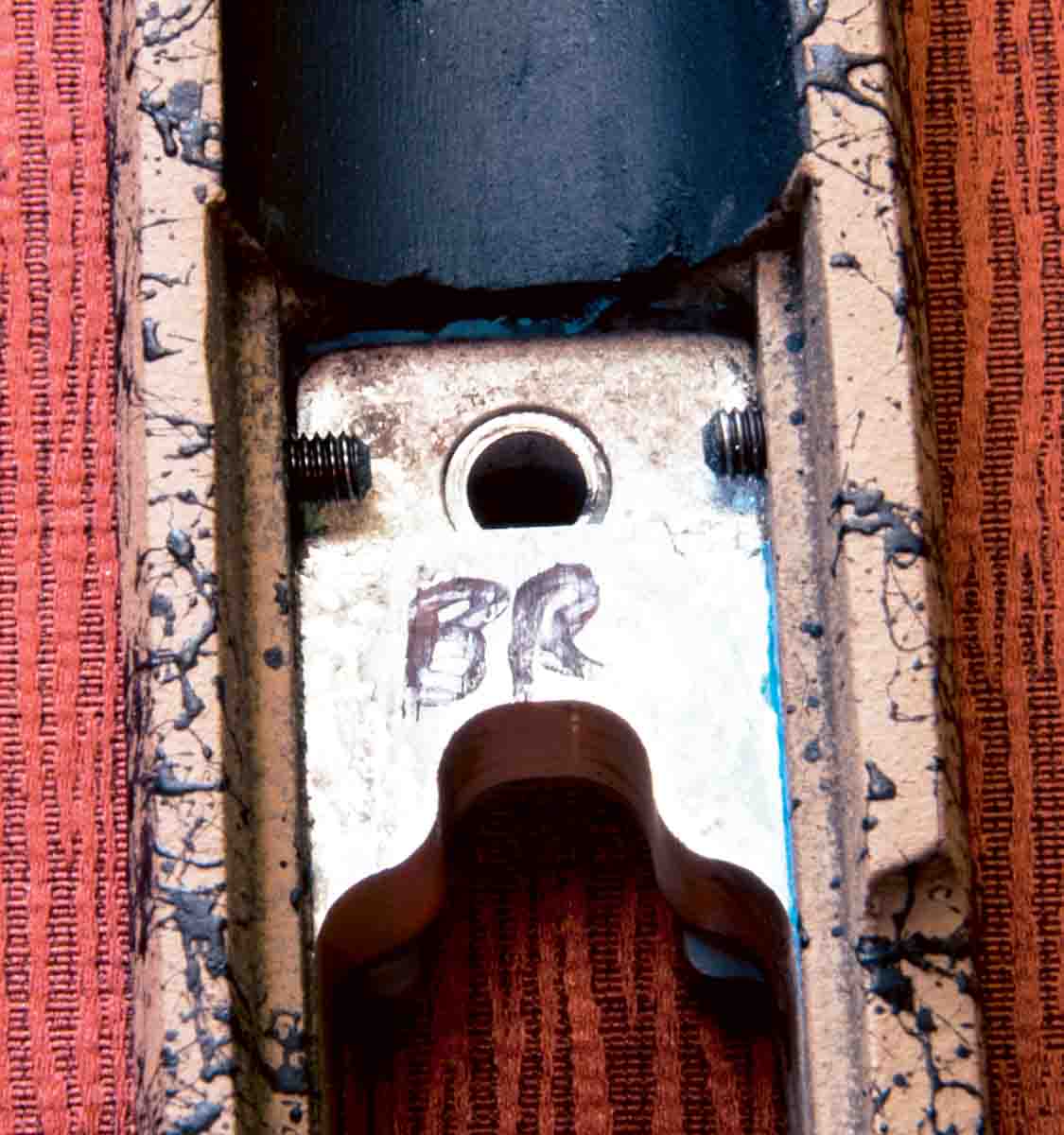 Since Legacy (
legacysports.com
) imports barreled actions and sources various stocks to flesh out its line of bolt-action rifles according to market demand, the Howa H-S Precision Rifle is just about exactly what it sounds like, but there's an unusual twist. Two or three years ago Brownells in Montezuma, Iowa, became the exclusive retail source for Howa 1500 barreled actions, which includes a mind-boggling variety of options. This allows the consumer to choose his own stock. H-S Precision, which often partners with Howa, saw an opportunity and redesigned an existing stock just for this purpose. It's a nifty Pro-Series model (PSS) with a twist that fits right in with today's do-it-your-self shooters, many of whom have decided that injection-molded stocks are about as interesting as the 7mm Winchester Short Magnum cartridge. Who could lay blame?
This PSS stock (available for Howa and Weatherby Vanguard short- and long-action sporter barrel contours and heavy varmint barrels) includes a minimalist aluminum bedding block molded into a composite foundation. The twist, however, is the use of small screws just forward and on both side of the exposed section of bedding block. These opposing screws fit below flush in the stock and abutt the recoil lug on each side. By using a dab of blue Loctite and adjusting the screws to move the barreled action left or right as needed, the barrel can be centered in the barrel channel on any stock, where it floats freely. Once the barrel is centered, proceed to tighten the receiver screws to 6.5 inch-pounds and the rifle is ready to be zeroed.
As someone who is always a little skeptical when it comes to "new," I showed the design to a couple of experienced gunmakers/gunsmiths, and none of them had seen such a design before, indicating this was probably a first among commercial stockmakers. These stocks are as stiff as any others I have tried and contribute to repeatable accuracy, as do other similar variations, including lighter stocks by other makers. Nonetheless, H-S stocks are hard to beat.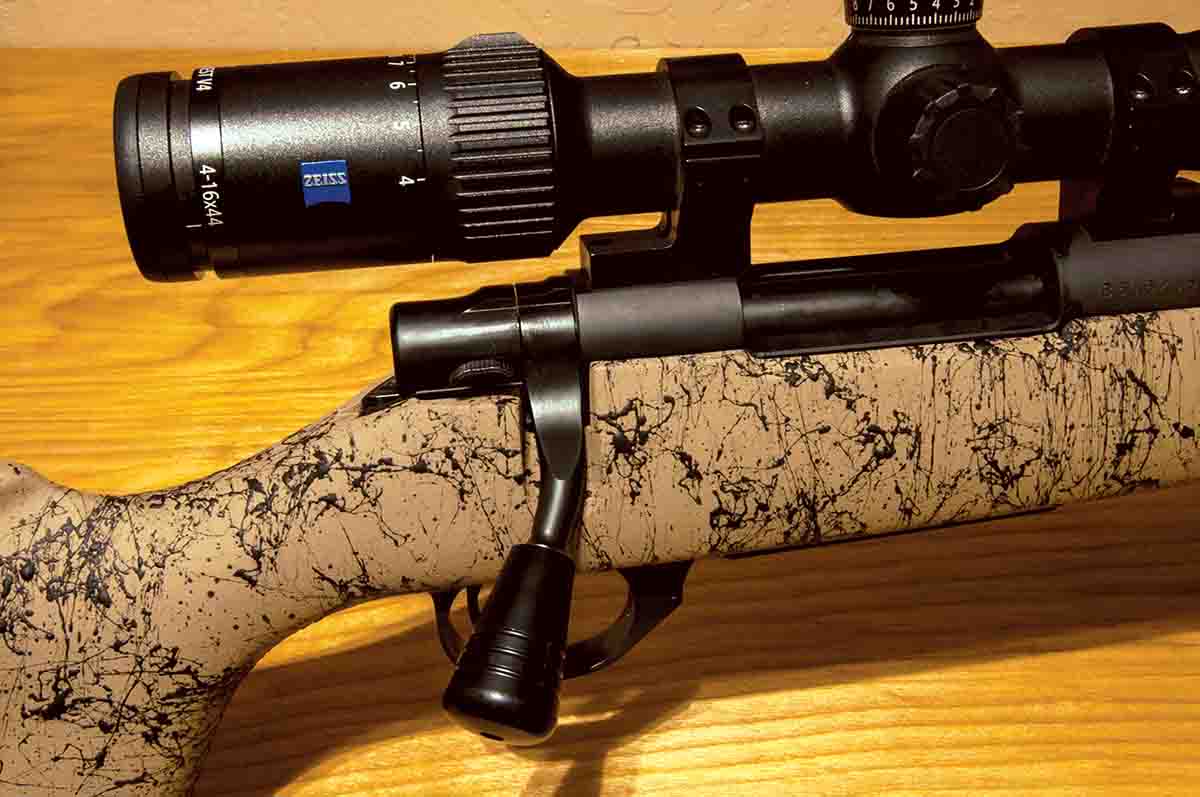 The Howa 1500 H-S Precision Rifle I've been able to shoot most is a 6mm Creedmoor. Some hunters believe this is a "new" cartridge, but it dates back nearly to the advent of the 6.5 Creedmoor in 2007. It's based on the same case, though it's obviously necked for .243-inch bullets and has a slightly different head-to-neck dimension. The cartridge was approved by The Sporting Arms and Ammunition Institute (SAAMI) in 2017.
The rifle features a long, 26-inch sporter barrel coated in black Cerakote and tapers down to a diameter measuring .650 inch just in front of a knurled cap that protects its threaded muzzle. A large polymer bolt knob screws onto the bolt handle, another extension of current rifle trends. These last two features are becoming increasingly popular among both hunters and match shooters, especially the option of adding a suppressor. I could live without such a large bolt knob for a field rifle, but trends are trends, and features that may prove useful for long-range competitive shooting (Precision Rifle Series, etc.) are bound to show up on most rifles.
Such trends and features are likely to add weight. Outfitted with a Zeiss 4-16x 44mm Conquest V4 scope with a standard Duplex-type reticle mounted in Talley 30mm Lightweight rings, the rifle weighs roughly 9 pounds – a bit heavy for carrying up and down rugged terrain in my estimation. Howa triggers are adjustable, and the test rifle's example provided a crisp pull of 2 pounds, 13 ounces measured with a Lyman digital trigger pull scale. This is quite reasonable for any hunting rig.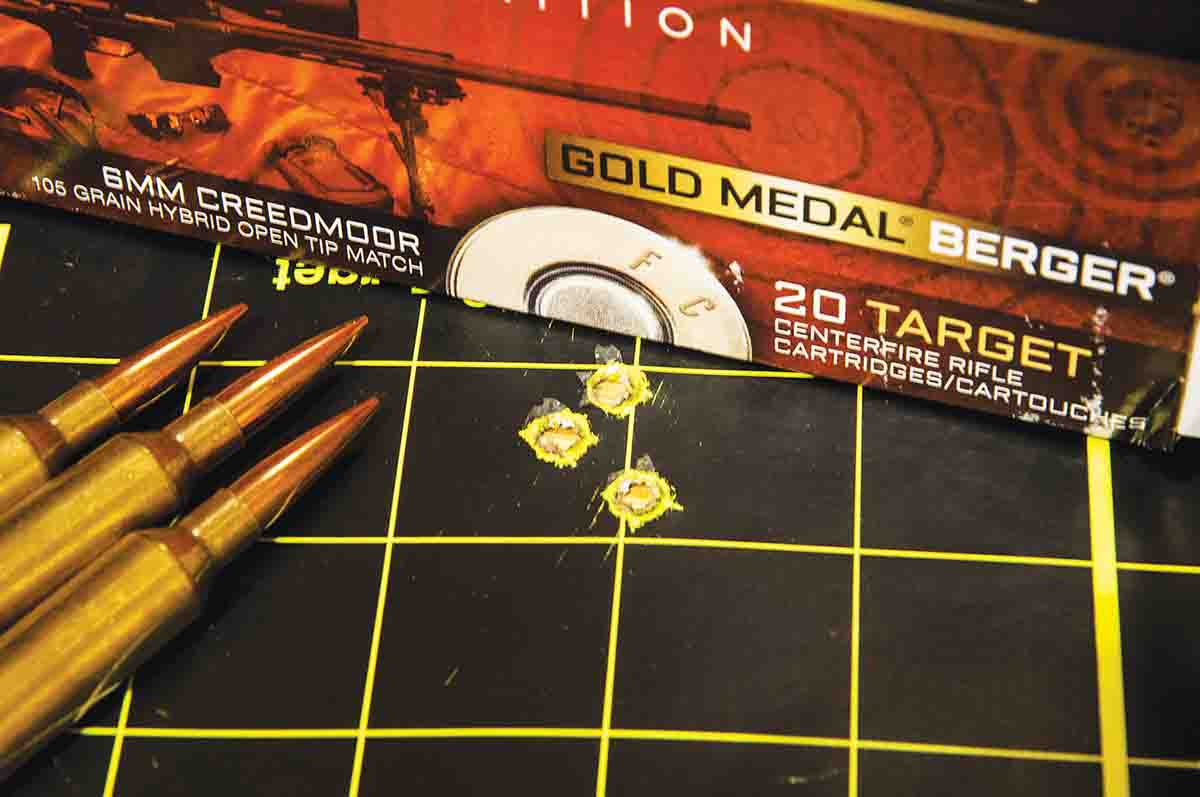 As expected, the 6mm Creedmoor provided good accuracy with the limited amount of ammunition I had on hand. Three-shot strings with Federal Premium Gold Medal Berger ammunition containing 105-grain Hybrid Open Tip Match bullets at an average chronographed velocity of 3,082 feet per second continuously grouped under an inch at 100 yards. This accuracy is about on par when compared to the long-gone Howa 1500 7mm Winchester Short Magnum, though further testing is warranted. In the meantime, more ammunition, a die set and cases have been ordered.
Along with the 6mm Creedmoor, the Howa H-S Precision Rifle is available in the following options: a "standard barrel" version (22 to 24 inches) in .223 and .22-250 Remington, .243 Winchester, 6.5 Creedmoor, 7mm-08 Remington, .308 Winchester, .25-06 Remington, .270 Winchester, .30-06, 7mm Remington Magnum and .300 Winchester Magnum. In addition to the 6mm Creedmoor, "semi-heavy barrel" versions with 26-inch barrels include the 6.5 Creedmoor, .308 Winchester and 7mm Remington Magnum. Threaded barrels are an option.
With a 6mm Remington Model 700 and a Kimber Classic .243 Winchester also on hand, a comparison of real-world ballistics from each rifle should be interesting. Expect a detailed follow up.