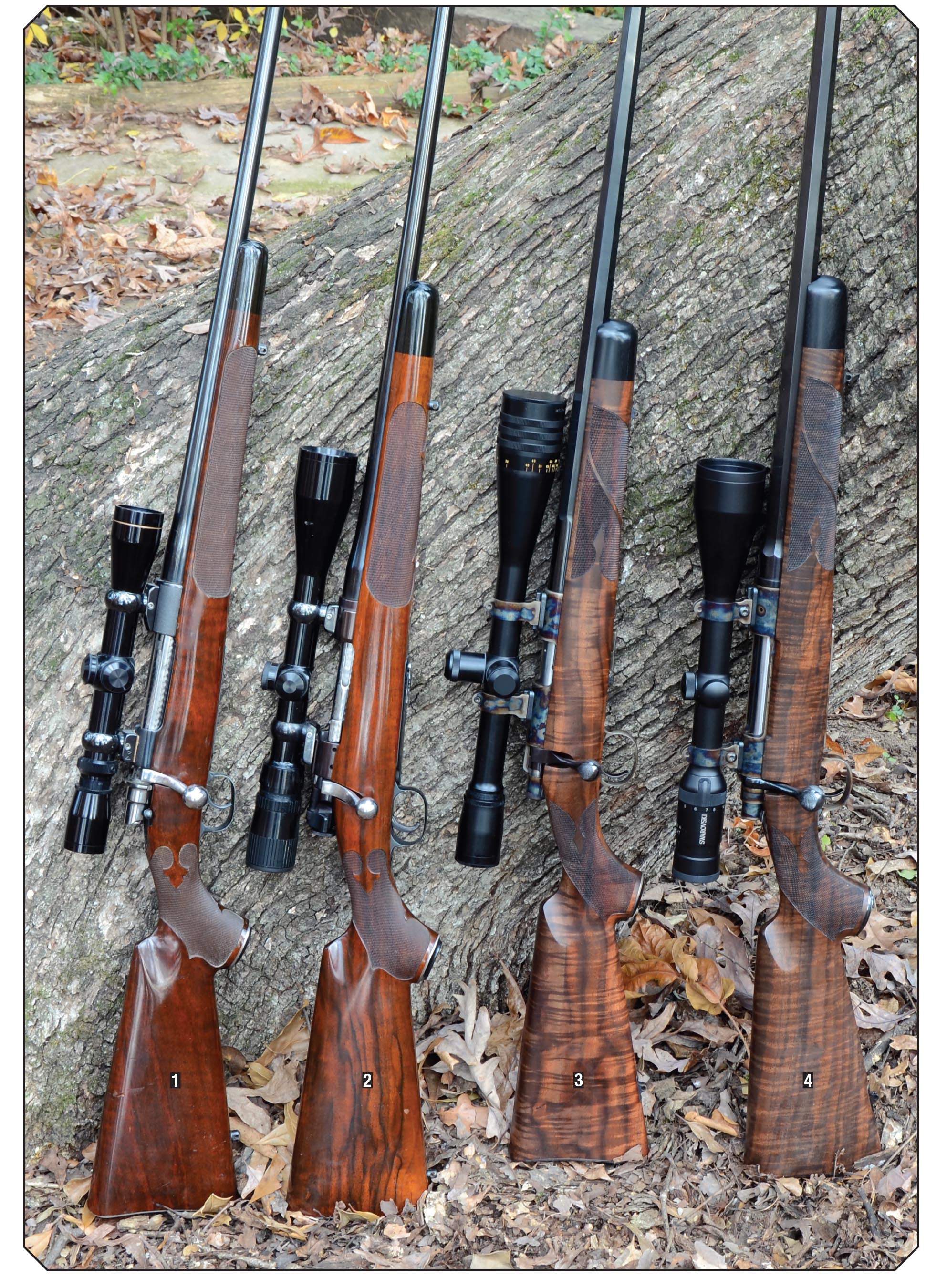 I became a fan of Jack O'Connor's writing at a very young age and eventually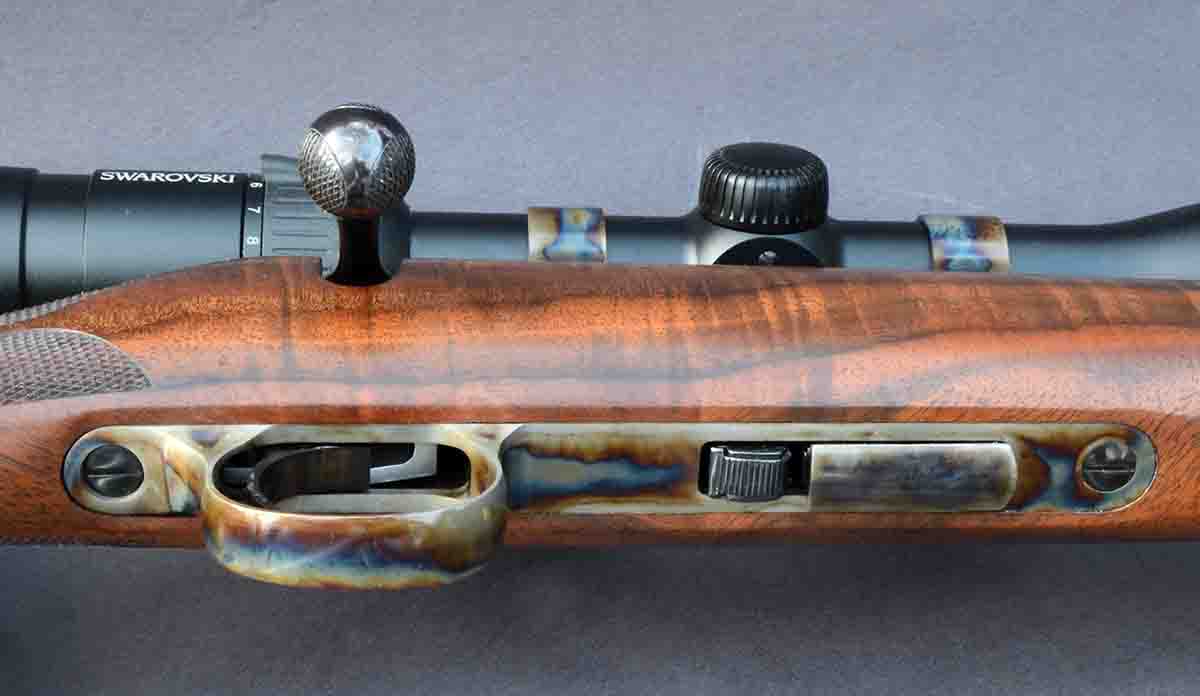 accumulated most of his books. I also enjoyed the works of several other firearm writers, and one was Larry Kohler. In one of his books on hunting deer and small game, Kohler advocated the use of two rifles with the same type of action, preferably from the same manufacturer. A "perfect pair," as he described it for eastern hunters, was illustrated by a photo of a Marlin 39A in .22 rimfire alongside a Marlin 336 .30-30. Young minds are easily influenced. I already had a 39A, so when becoming old enough to shop for a store-bought deer rifle I chose a Marlin 336, but in .35 Remington.
Years later, during the mid-1960s Dave Talley, who would eventually become well-known for his scope mounts and custom rifle parts, invited me to hunt deer in the heavily forested Pisgah National Forest of North Carolina. The particular area he hunted was in the middle of hundreds of acres of rugged terrain that had been ravaged by a huge forest fire during the 1940s. As growth of new vegetation rapidly spread over the rich soil, the country was transformed into better whitetail habitat than it had ever been before. Over the next decade or so, the deer population increased dramatically and big bucks got even bigger.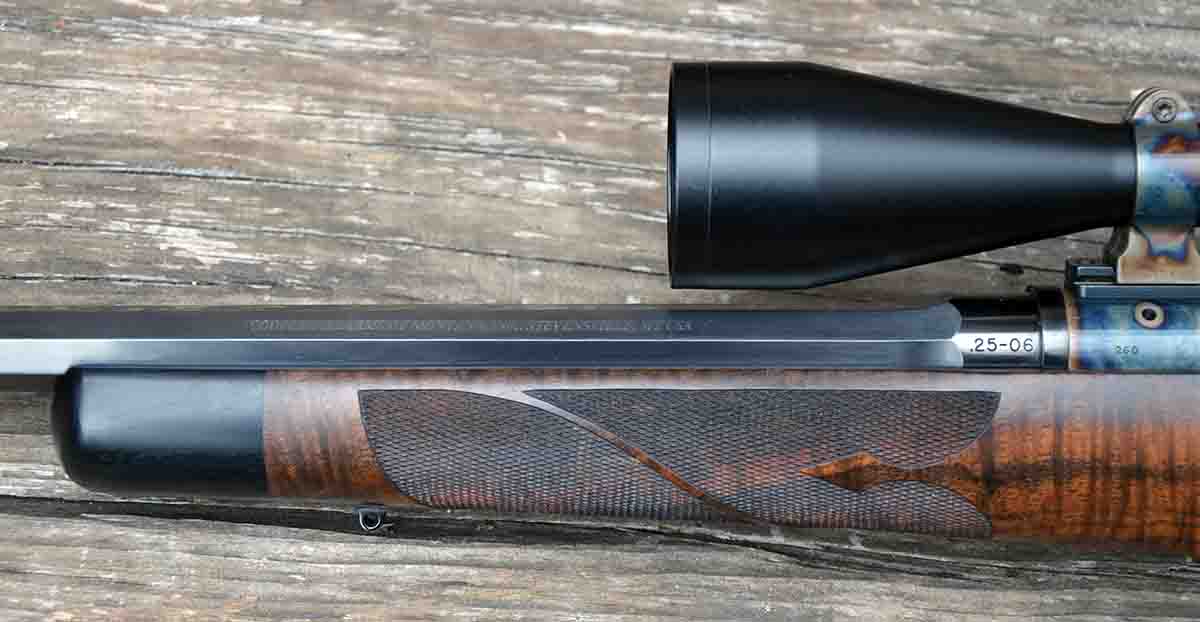 As each new generation of deer came along, it had more of a tendency to emerge from deep forests and feed in vast open areas where they could be observed from great distances. Extremely steep terrain covered with almost impenetrable growth of mountain laurel often prevented close shots. Preferences in rifles saw drastic changes. What had once been .30-30 country was transformed into open country the likes of which few hunters residing east of the Mississippi had laid eyes on. Woods cartridges were out and flat-shooting numbers were in. Dave had been quite successful with a FN Mauser Supreme .270 Winchester, but at the time the new .264 Winchester Magnum was quickly gaining ground among other hunters. Rifles in .300 H&H Magnum were also often seen.
Realizing my old woods rifle was a bit short on horsepower for that type of hunting, something faster was in order. In addition to being an excellent machinest, Dave was also an accomplished stockmaker, and so began the story of my very first custom rifle. A '98 Mauser made at the Erfurt Arsenal during the 1920s was ordered from the mail-order firm Ye Old Hunter. New bottom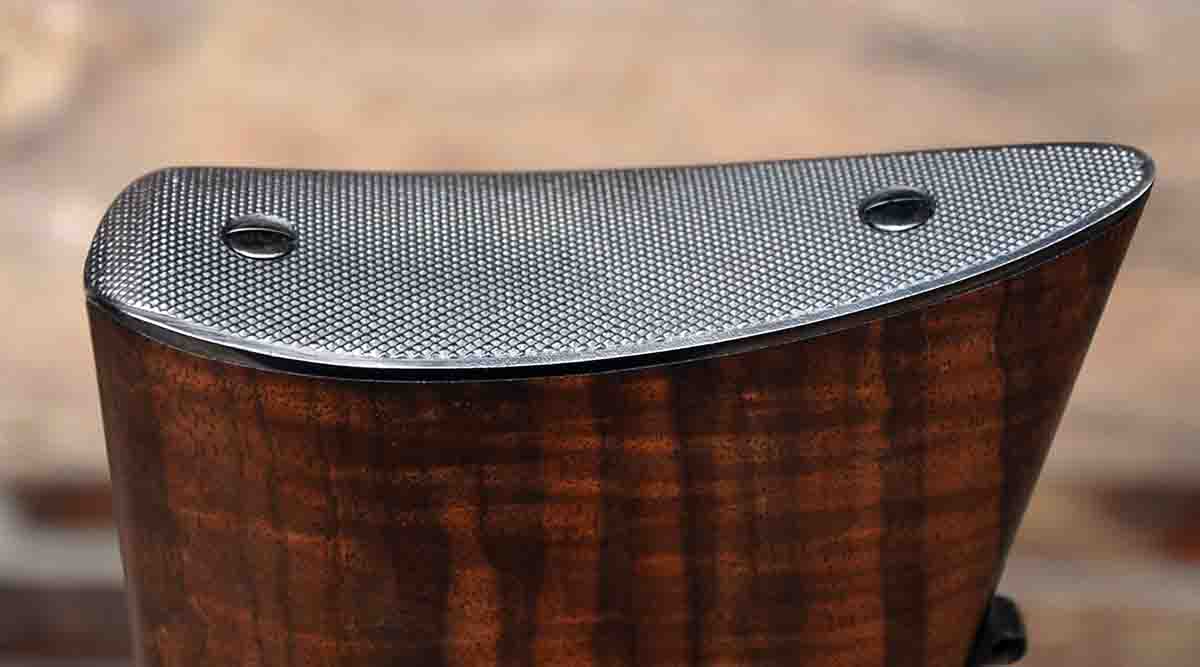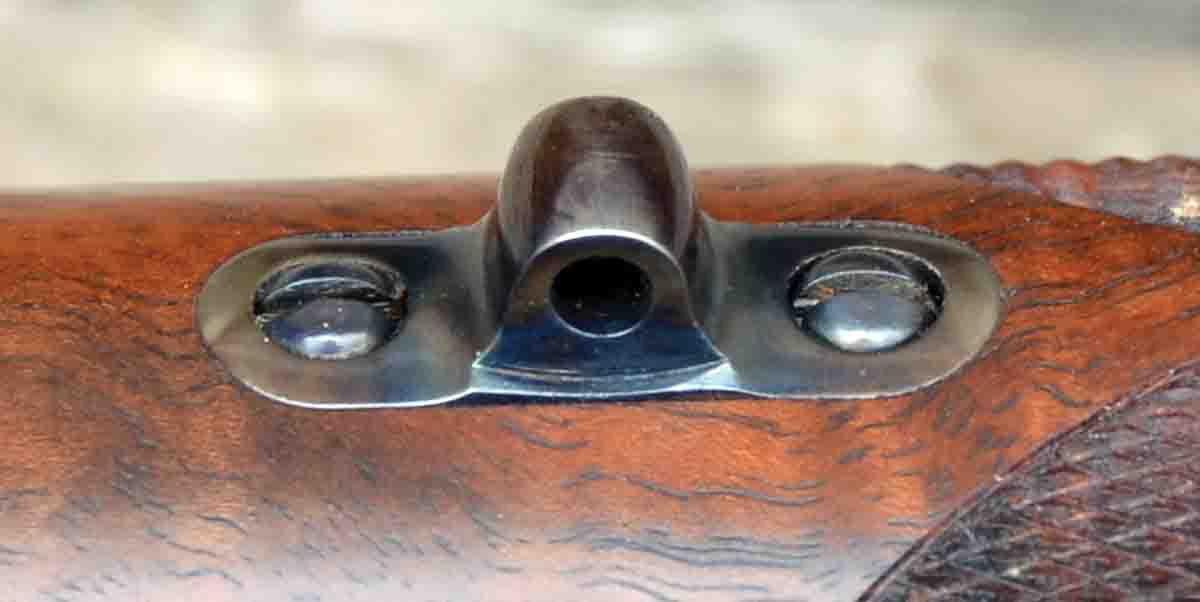 metal was fashioned from a 1903 Springfield trigger guard/floorplate assembly. American Walnut came from Roberts Wood Products of Portland, Oregon. Some of the items sold by Herter's, were of poor quality, but its German-made barrel blanks were as good as you could get back then. I do not recall whose idea it was to chamber my new long-distance beauty to .25-06, but I do remember being intrigued by the thought of hunting with a rifle chambered for a cartridge not every hunter in camp would have. It being a wildcat presented no problem because I already had a Herter's Model 3 reloading press.
Today, at least three deer lurk behind every tree around our home and if not for a 7-foot-tall electric fence, nothing in my wife's vegetable garden would grow taller than the sprout stage. In those days we had to travel to other parts of our state or to other states for decent deer hunting. Seasons were also quite short and for that reason small-game hunting was a much bigger deal than it is today. Everybody hunted cottontail rabbits and grey squirrels. Also in those days, Winchester Model 52 and 1922 Springfield rifles in .22 Long Rifle were commonly seen at gun shows. Modifications to some of them ranged from just enough to cause collectors to run screaming out the door to downright shade-tree butchery, so prices were often better than right. Turning barrels to a lighter contour along with restocking and mounting a scope transformed former target rifles into super-accurate squirrel rifles.
Long nights of tossing and turning ended when an order was placed for a small-game version of my .25-06, but first, a 1922 Springfield barreled action went to P.O. Ackley along with a request to make it lighter. Rather than turning down the barrel, he ground it to a lighter contour. Doing so, according to Ackley, prevented warping. Back to Dave Talley it went for a custom stock, drilling and tapping the receiver, forging the bolt handle for scope clearance and bluing. My second perfect pair was complete. While the rifles are on different actions, they weigh close to the same and are stocked precisely the same, therefore they handle and feel the same when shouldered.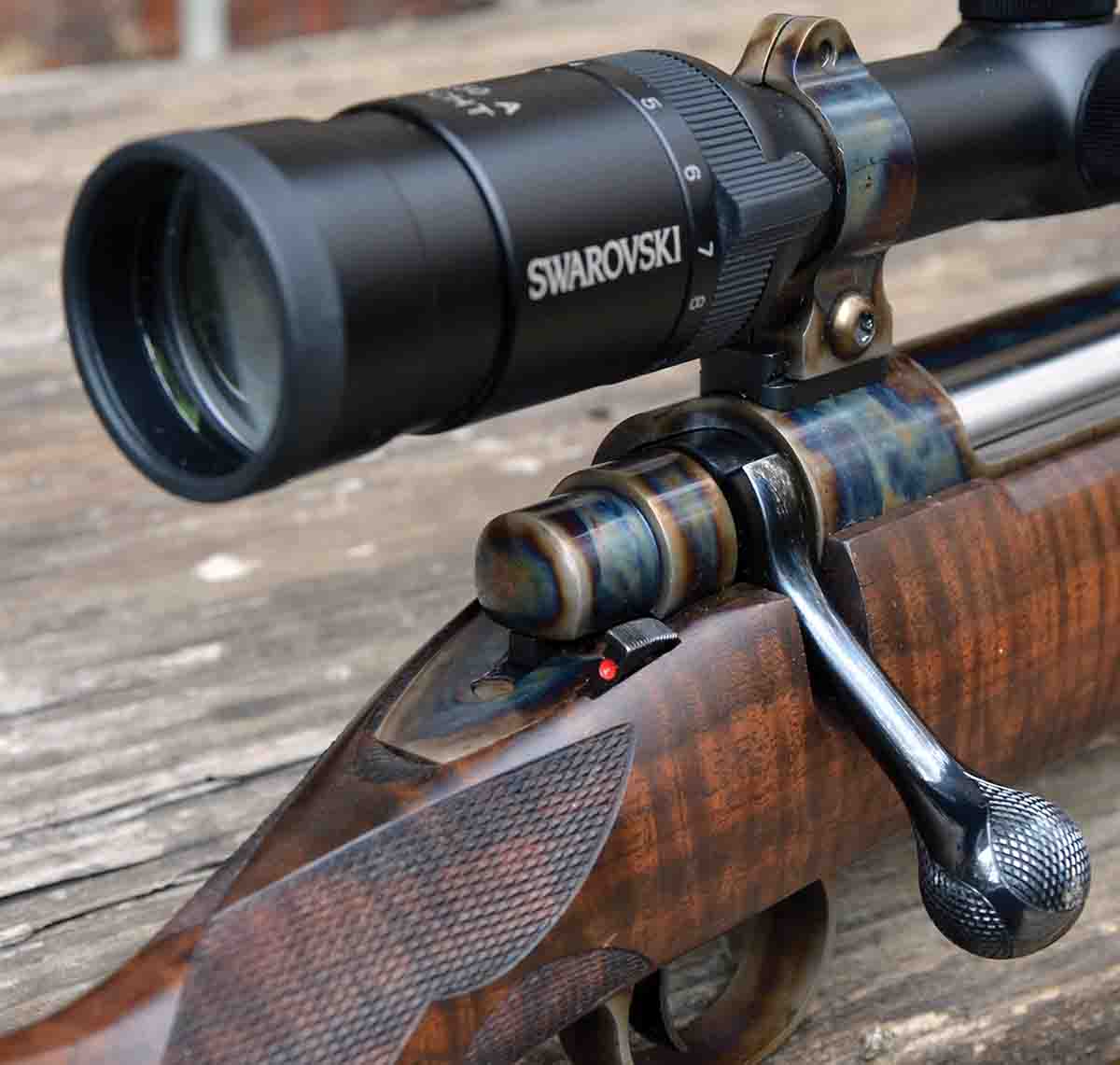 As years passed, I hunted a lot with both rifles and in addition to eastern whitetails and feral hogs, the .25-06 accounted for mule deer and pronghorn on several Wyoming hunts. My wife, Phyllis, used it to take one of her best pronghorns. Then we relocated to Kentucky at a time when hoards of groundhogs were munching their way through thousands of acres of soybeans. Farmers welcomed us with open arms. Anytime the wind was too much for the .220 Swift, the .25-06 went into action. My favorite varmint load, the Sierra 75-grain hollowpoint seated atop 62.0 grains of H-4831, eventually washed out the barrel. Ackley solved that problem by reboring and rechambering it to .280 Remington.
During the next three decades, other .25-06 rifles were tried but they were nothing special and got traded away. Then, (I believe it was in 2005), the president of Cooper Arms showed me a photo of the upcoming Model 52 rifle with a highly-figured stock. It would be the first centerfire repeater offered by his company, and like others before it, guaranteed accuracy would be half-inch or better for three shots at 100 yards, and yes, it would be available in .25-06. My new Western Classic arrived in early 2008.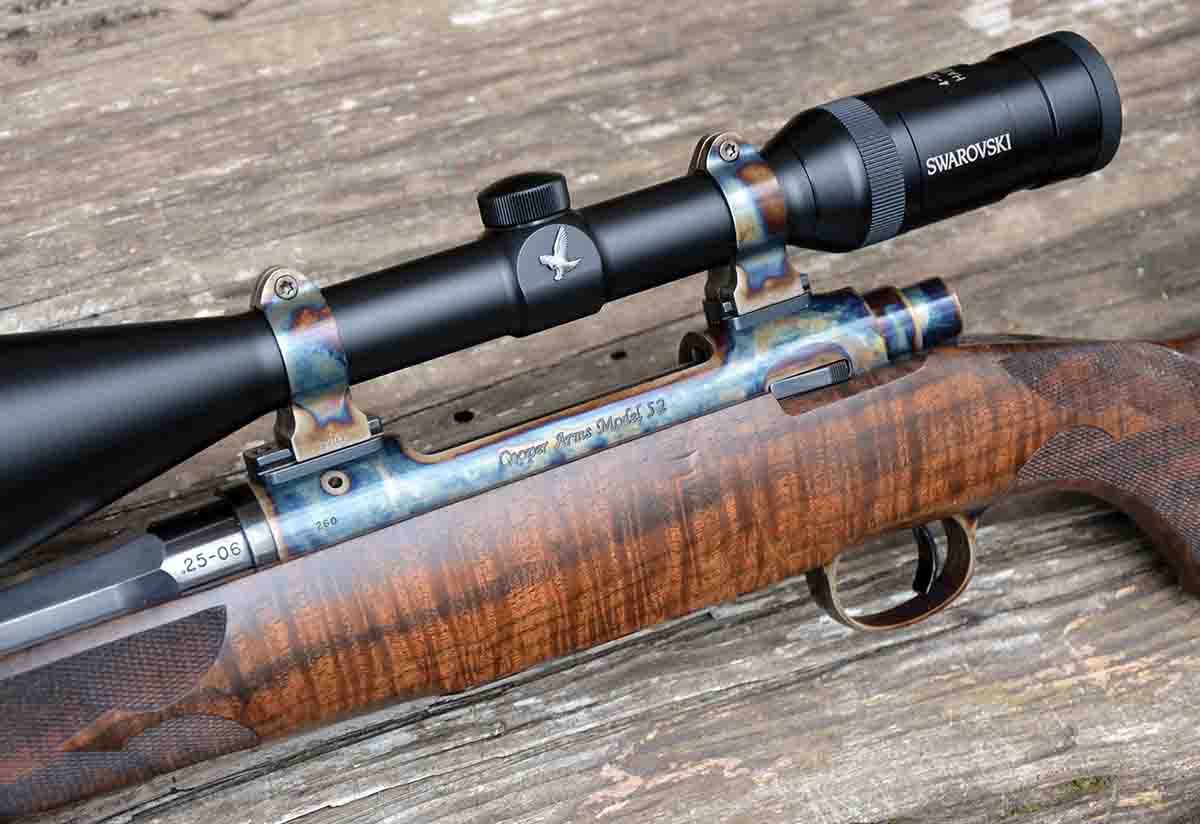 Like Western Classics built today, the stock is AAA-plus grade Claro walnut with a hand-rubbed oil finish. Other features include a shadowline cheekpiece, ebony forearm tip, Niedner-style checkered steel buttplate and grip cap and two-screw Model 70 Super Grade-style bases for quick-detach sling swivels. The borderless, 22-line "western" Fleur-de-lis checkering pattern is not easy to execute properly, and an uncheckered ribbon makes it even more difficult.
The receiver, machined from bar stock, resembles the receiver of my Model 22 single shot 6.5-284 Norma. Both are cylindrical in shape and 1.3 inches in diameter, but the Model 52 receiver is close to .5 inch longer. The less-obtrusive bolt release on the left side of the Model 52 receiver is a definite improvement. Their bolts also differ. The Model 22 has a plunger-style ejector with its nose protruding from the face of the bolt while the ejector of the Model 52 is a spring-loaded blade positioned in a slot in the receiver bridge floor. Bolt faces are counterbored with the wall interrupted by the extractor on the Model 22 and by both the extractor and the ejector on the Model 52.

The 24-inch, octagonal barrel on the Model 52 was made by Krieger and it has a 1:9 twist rather than the more common 1:10 for various .25-caliber cartridges. It, along with the bolt handle, sling swivel bases, grip cap and buttplate, is blued while the bottom metal, magazine floorplate, receiver, bolt cocking piece and Talley rings have Doug Turnbull's case-color finish. Three-panel checkering adorns the bolt handle knob.
Three locking lugs positioned 180 degrees on centers reduce bolt rotation to about 60 degrees, leaving an abundance of clearance between its handle and a low-mounted scope. Reducing rotation is usually accomplished by shortening the cocking ramp and making it steeper, and for that reason a multiple-lug bolt requires more operating force than does a two-lug bolt. In other words, compressing the firing pin spring as the bolt handle is lifted requires more effort, but cocking ramp surface hardness and smoothness can vary among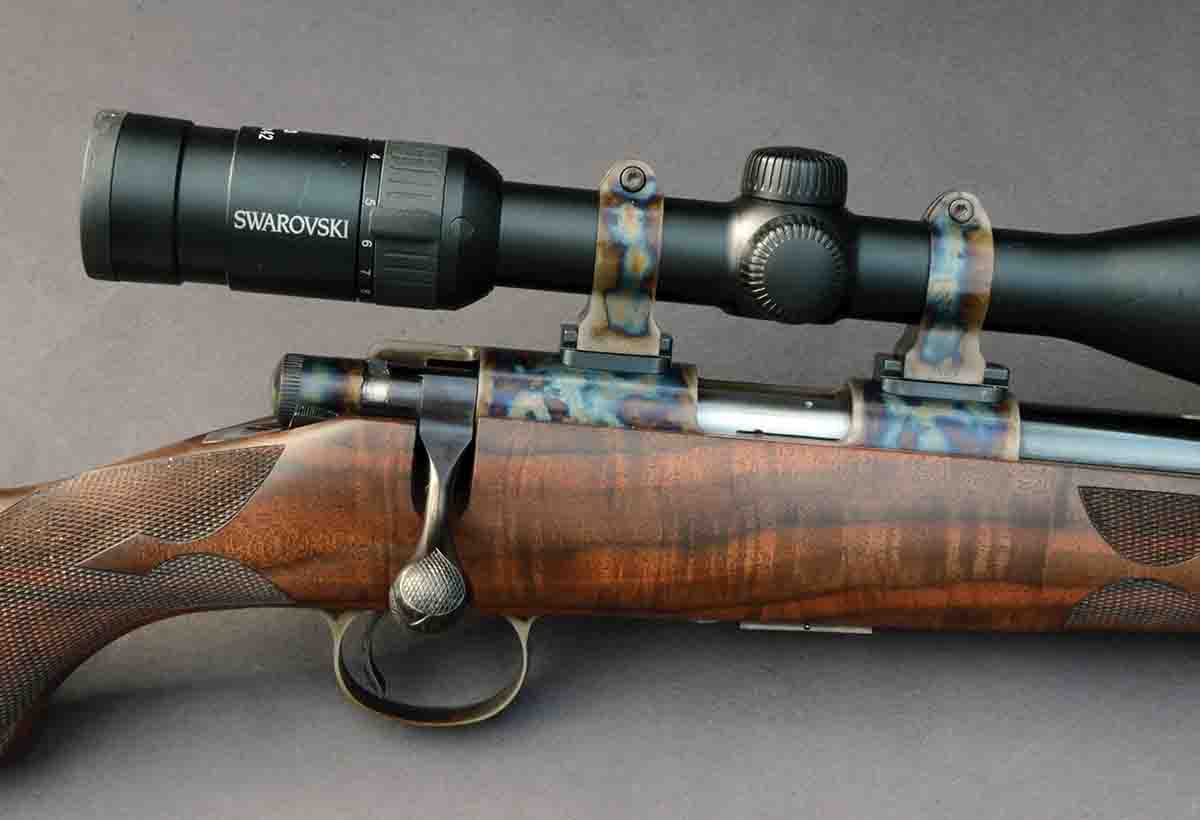 manufacturers. The Cooper is much easier to cycle than multiple-lug bolts on rifles from some other manufacturers, and keeping the cocking ramp at the rear of the bolt body greased will make bolt lift feel much lighter than it actually is. High-Tech Grease from Shooter's Choice works fine.
Achieving anywhere near 100 percent surface area contact between the locking lugs of the bolt and their shoulders inside the receiver is difficult, and this is why lapping in the locking lugs of mass-produced actions is part of blueprinting done by gunsmiths. Increase the number of lugs beyond two, and total contact from the factory becomes even more unlikely. I am not sure how the folks out in Montana manage to pull it off, but lug-to-seat contact of every Cooper rifle I have examined through the years has either been 100 percent or darned close to it.
My rifle has not been used for shooting varmints so not many bullets have passed through its bore. When hunting deer and such with the .25-06 back in the 1960s, the Nosler 115-grain Partition, Sierra 117-grain ProHunter and Speer 120-grain spitzer were used, all seated atop H-4831. Upon receiving my new rifle, I rounded up those bullets and tried them with that powder as well as others that filled the case to 90 percent or better load density. As new powders and bullets were introduced, some of those were tried. Only loads that consistently shoot inside .5 MOA are included in the table. Due to an extremely short chamber throat, bullets have to be seated quite deeply into the case.
Several years after the .25-06 was added, the fine gentleman who brought the Model 52 to my attention mentioned an upcoming visit to my hometown. He would be driving and wanted to drop by and show me something. The bait was cast. Long story short, the cardboard carton contained a Western Classic that, with the exceptions of its Model 57M action and .22 Long Rifle chambering, is the spitting image of my .25-06. My friend set the hook and reeled me in.
Most of what you have read about my Model 52 Western Classic applies to its .22-caliber mate. It has the same claro walnut with the exact same checkering pattern. Metal finishes are also the same, including case coloring on the receiver, bolt shroud, bottom metal and Talley rings. Due to the smaller action, the 24.25-inch octagonal barrel is thinner, measuring .595 inch across the flats at the muzzle compared to .670 inch for the .25-06.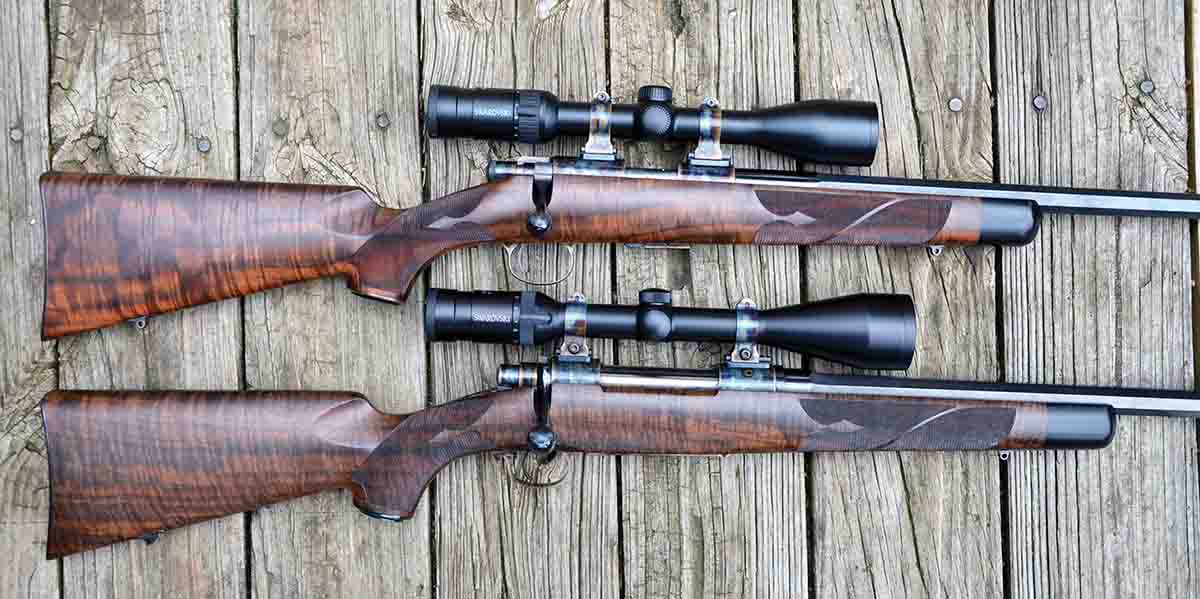 The barrel was made by Dan Lilja. Twist rate is 1:16, with bore and groove diameters of .2170 and .2215 inch, respectively. Its Bentz chamber has tighter dimensions than the sporting chamber seen in mass-produced .22s, but not as tight as a match chamber. When a cartridge is pushed into a match chamber its bullet is fully engaged by the rifling, whereas in a Bentz chamber the bullet either rests a tiny bit short of the rifling or, as in my rifle, it lightly touches the rifling. CCI Stinger, CCI Quick Shok, Aguila Super Maximum and other ammunition having a case exceeding standard .22 Long Rifle length should not be fired in a match or Bentz chamber. When one of those is chambered, the mouth of the case is forced hard into the rifling leade, increasing the grip of the case on the bullet for a dramatic increase in chamber pressure.
The founder of Cooper firearms along with several of his first employees were formerly employed by Kimber of Oregon, so it is only natural that the actions of the Cooper Model 57M and the Kimber Model 82 are quite similar. The bolts of both also bear a strong resemblance to the Anschutz.
Breech-bolt lockup in .22-caliber bolt-action rifles is handled in a number of different ways. In some designs it is accomplished only by bearing of the root of the bolt on the front of the receiver bridge. Due to the small amount of backthrust imparted on the bolt by the firing of a .22 Long Rifle cartridge, this type of lockup has been successfully used on millions of rifles through the years. Even so, the designers of some actions have increased strength and rigidity whether they were needed or not.
In addition to utilizing the root of its bolt handle for lockup, an opposing lug on the Kimber Model 82 bolt engages a shoulder in the bottom of the receiver. Cooper and Anschutz bolts are the same, except their locking lugs are split for passage of the sear as the bolt is cycled. Considering Cooper's quarter-minute accuracy guarantee along with the number of gold medals earned by Anschutz rifles in world-class competitive shooting through the years, it is obvious that the design is sound.
Depending on what it will be used for, my Model 57M includes a Swarovski 3-10x 42mm or a Weaver T16. The Swarovski is preferred for general plinking and small-game hunting while the Weaver is just the ticket for bench-testing a new load and for head shots on grey squirrels that mistakenly believe they are outside the range of the .22 LR cartridge. My group-shooting always takes place during early morning when breezes range from none to barely perceptible. Rick Graham's wind flags placed down range indicate when to hold fire and when to machine-gun five shots. Average accuracy shown in table is for five groups but not necessarily for five consecutively-fired groups. If while shooting a group I feel that a flyer is my fault, it is tossed and another group is fired in its place.
Cooper's quarter-minute accuracy guarantee is no brag, but you are not likely to get even close with blue light special ammunition. Accuracy potential of the rifle far exceeds that of most .22 rimfire ammunition, especially the high-velocity stuff. Eley and Lapua high-velocity loads are exceptions, but they are expensive. My rifle likes subsonic hollowpoints and in addition to being easier on the budget, they are quite effective on small game. Different rifles have different preferences in ammunition and even when shooting the very best money can buy, every lot tried won't make the accuracy cut. All .22 rimfire shooting does not require tack-hole accuracy, but it sure is fun, and even not-so-good ammunition will often deliver decent accuracy from an accurate rifle.