Curiously, handfuls of European 6.5mm cartridges available in the U.S. off and on since the early 1900s have gone largely overlooked by generations of riflemen, perhaps due to a comparatively limited number of rifles with which to shoot them. There are staunch fans of, say, the 6.5x54 Mannlicher-Schönauer and especially the 6.5x55 Swede, both great hunting cartridges. Although none of the European 6.5s have been quite so popular on these shores as the .270 Winchester or .30-06, to name but two. For no small amount of time, it has seemed as if because "it wasn't made here," widespread, perpetual interest was never garnered – excepting perhaps the 6.5x55.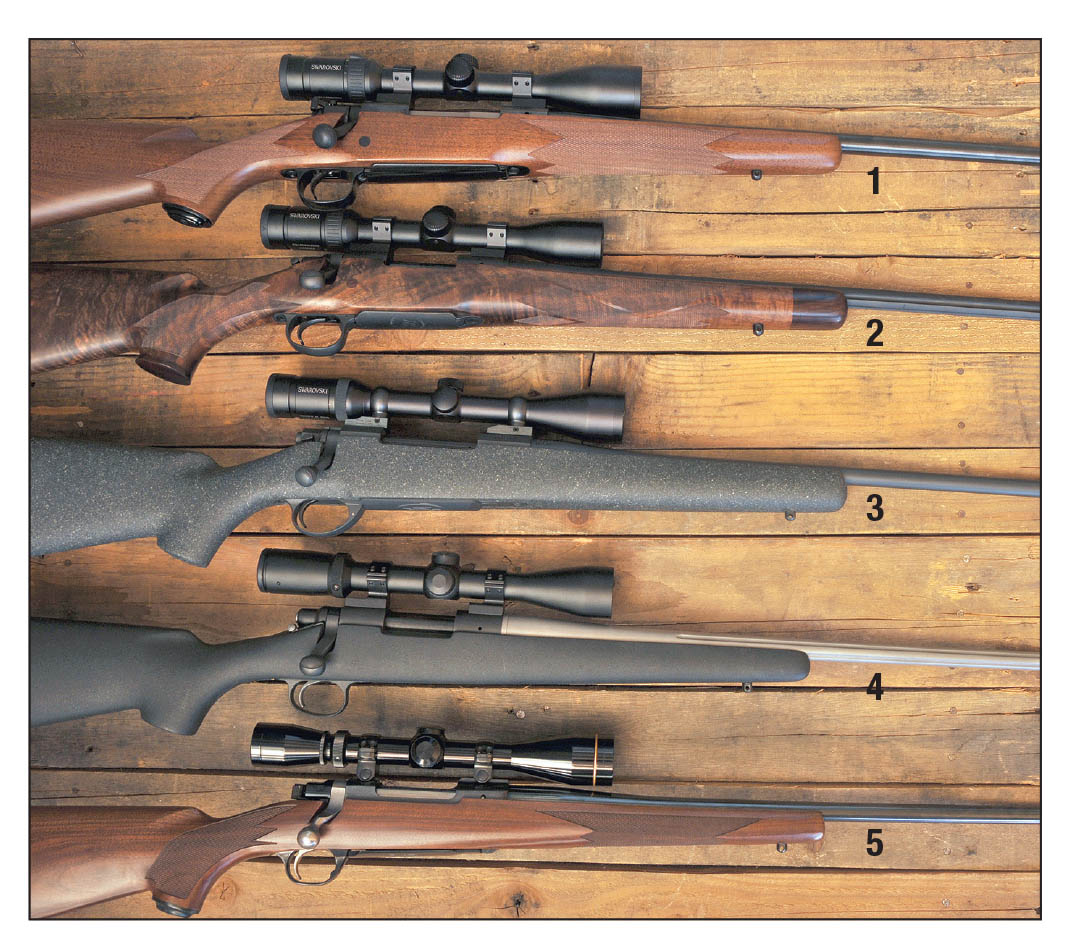 An equal curiosity is that the U.S. ammunition market is currently swimming in "modern" American- designed 6.5mm (.264-inch) sporting cartridges, a fiery trend largely sparked by the 6.5 Grendel that appeared first in ARs, which is considered a deer cartridge by some hunters, and is now showing up in bolt rifles like the Howa 1500. It seems the shooting community is enamored with the cartridge, which is fine, but outside of its ease of use in an AR, it offers zero ballistic advantage over the aged 6.5x55 Swede and falls quite shy of the versatility offered by the .260 Remington and 6.5 Creedmoor. Because it does not require deep seating of bullets, the Creedmoor alone is undoubtedly the most popular cartridge as of late.
Much of today's 6.5 lineup, however, is not all that "new." Clearly, it is difficult to find any cartridge that hasn't already been around for some time, in one guise or another, waiting for its turn to shine. The .308 Winchester-based .260 Remington, for example, has been around nearly since the .308's introduction in 1952 – considering the .243 Winchester case is a derivative. In 1956 Ken Waters created what he called the .263 Express using .243 brass. Waters' cartridge was used and written about long before Jim Carmichel and Remington teamed up on the .260 Remington 20 years ago. American 6.5mm conversions go back even farther if the .30-06 is considered. The most popular 6.5 on this case is generically known as the 6.5-06. Perhaps the oldest notable version is the .256 Newton (circa 1913). Even the 6.5 Creedmoor case closely resembles the .257 Roberts from 1934, itself a modification of the 7mm Mauser of the early 1890s.
So one cartridge begets another, and most early commercial American 6.5s missed out on the shrinking limelight for one reason or another. With its pressure-relieving, two-diameter bullet, only the rear half of which engaged the rifling, the 1958 .264 Winchester Magnum initially sold well but didn't quite live up to early velocity claims. Its parent case is the belted .300 H&H, as is that of the stubbier 6.5 Remington Magnum unveiled in 1966 and likewise had ballistic hurdles to overcome.
The 6.5 Magnum was introduced in the Remington Model 600 Magnum with an 181⁄2-inch barrel, a rifle launched the previous year chambered for the .350 Remington Magnum. Some references from the late-'60s indicate the 6.5 was expected to become popular with western hunters. If this is true, its maker apparently forgot some riflemen had already become somewhat disenchanted with the .264 Winchester Magnum. Additionally, the .270 Winchester (1925), and to a growing extent Remington's own 1962 7mm Remington Magnum, had already taken over the range, so to speak. If a fellow was in the market for a new rifle, these two (and several other desirable cartridges for bolt rifles and leverguns) were likely primary in consideration.
The 6.5 Remington Magnum's velocity was stymied by its short barrel. It also had other peculiarities that troubled handloaders. Perhaps the cartridge's most significant issue, in spite of having similar powder capacity as the .30-06 case, is that it was designed for the short-action Model 600 Magnum. By default, the case featured a .26-inch case neck length. This did not endear the cartridge to handloaders preferring longer case necks, but a larger problem was the fact that bullets weighing more than 120 grains were necessarily seated deeply into the case in order to fit in the rifle's magazine, which some handloaders believed resulted in poor accuracy; and certainly it limited usable powder capacity, another apparent ballistic no-no.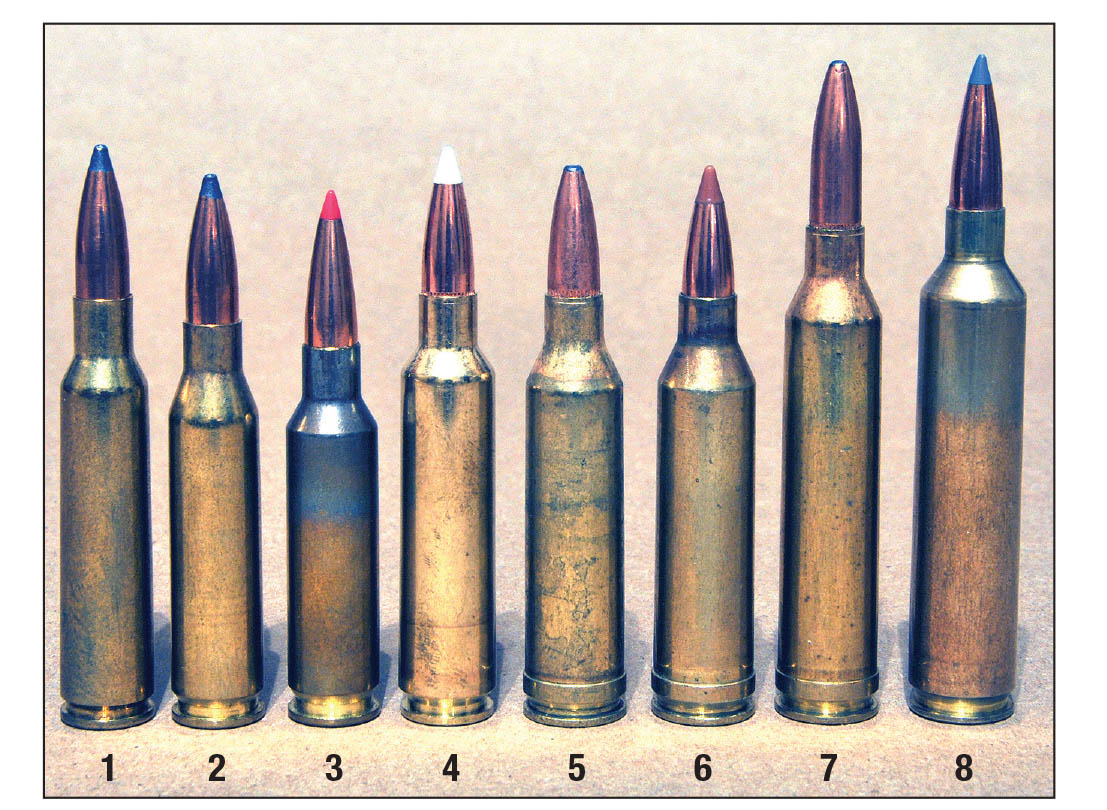 Even today such a situation is often frowned upon, so the 6.5 Creedmoor was designed to maximize powder capacity while still fitting in a short-action rifle with bullets in the 140-grain weight range. Case design that limited usable powder capacity is likely the reason 6.5 Remington Core-Lokt factory loads included first a 120-grain bullet at a stated velocity of 3,030 fps (later changed to 3,220 fps) and a 100-grain Core-Lokt load offered by 1971 at a velocity of 3,450 fps. No heavier bullets were ever factory loaded.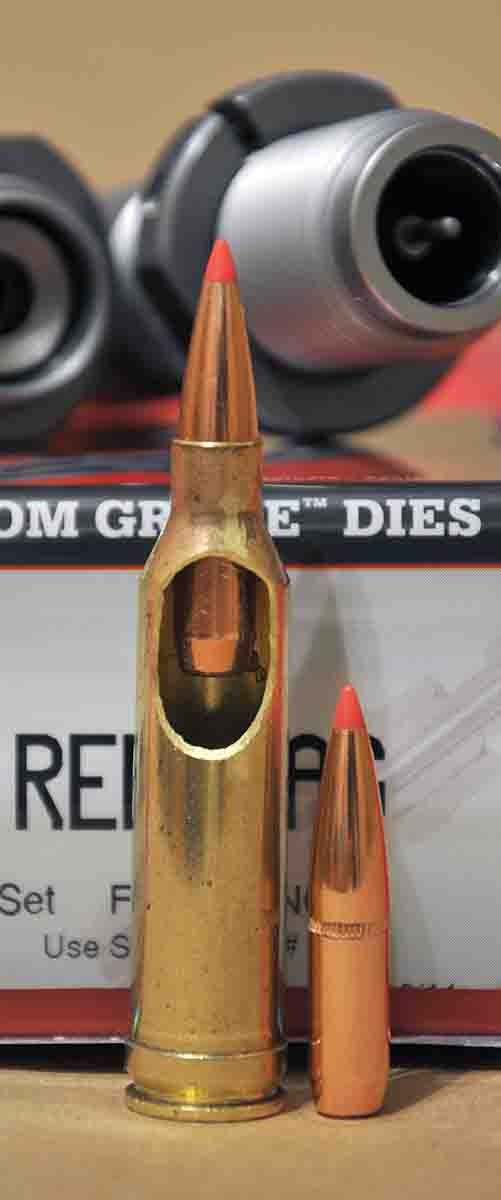 Then as now, velocity seems the most compelling drawing card when it comes to consumer sales, but like other companies marketing new cartridges had done, Remington embellished the 6.5 Magnum's potential. For example, in 1972 it was called out in Handloader magazine (No. 35) that early published velocities were taken from a 20-inch barrel as opposed to the Model 600 Magnum's 181⁄2-inch barrel. When the cartridge was offered in the Model 700 with a 24-inch barrel, quoted velocities were from a 26-inch barrel. By the early '70s, the Model 600 Magnum was discontinued, and the 6.5 cartridge began a slippery slide toward oblivion.
In 2003 Remington took another run at the 6.5 Magnum in the short-action Model 673 Guide Rifle complete with a laminated, two-toned stock, a 22-inch barrel and a full-length ventilated rib – a rifle very similar to the Model 600 Magnum. Other available cartridges included the .350 Remington Magnum, .300 Remington Short Action Ultra Mag and .308 Winchester. The "reintroduced" 6.5 load contained a 120-grain Core-Lokt at a stated velocity of 3,210 fps. If memory serves, that rifle model stayed in the line for maybe three years.
While there is little if any factory ammunition to be found these days, the 6.5 Remington Magnum hangs on to some extent due mainly, I suspect, to handloaders who can duplicate and sometimes improve on factory ballistics, depending on barrel length and bullet weight. Nosler has sold both brass and ammunition that disappears as quickly as it is made. Given a mostly dried-up market, Remington places little priority on ammunition or brass.
My own rifle was obtained a few years ago through the Remington Custom Shop in New York (now in South Dakota) and features a 24-inch barrel. It is bedded to a fine piece of walnut and its barreled action features the company's proprietary TriNyte coating. Lacking any factory ammunition at the time, Huntington Die Specialties (www.huntingtons.com) had the rare brass in inventory, and a bag of 100 pieces was purchased. Looking back now, that order should have been tripled. Prior to a deer hunt, handloads containing Nosler 120-grain Ballistic Tips were worked up using Reloder 22 and Winchester Large Rifle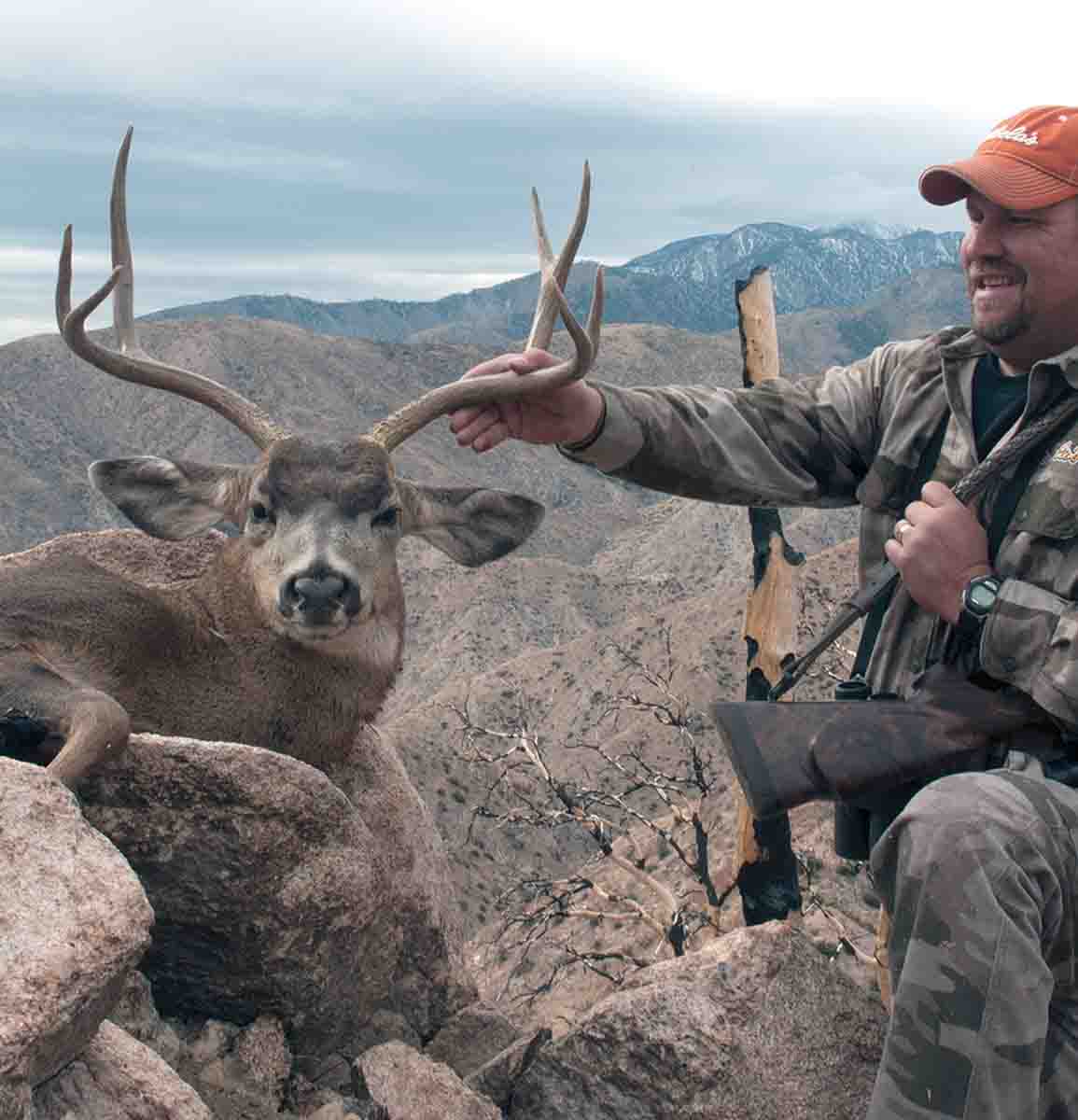 Magnum primers.
Cartridge overall length was kept to 2.797 inches, just shy of the standard maximum overall cartridge length of 2.80 inches, because the shorter length allowed a better fit in the magazine. Powder charges, a few of them compressed, ran from 58.5 to 62 grains; the latter proved I was pressing my luck with pressures as measured case head expansion and sticky bolt lift indicated. Sixty-one grains of RL-22 gave a chronographed velocity of 3,287 fps 10 feet in front of the muzzle, as well as consistent five-shot groups averaging one inch at 100 yards. Interestingly, this load also gave the highest extreme velocity spread, 34 fps, indicating the narrower extreme spreads provided by lesser and greater charges of the same powder did not amount to any accuracy gain for this particular rifle and load components.
When it came time to shoot, the buck of choice was facing nearly straight away walking up a steep ridge at something in the neighborhood of 300 yards, heading to private property that could not be hunted. The shot went a bit high but caught the buck in the neck just in front of the shoulder then traversed along its spine before ending up in its jaw. The recovered bullet weighed 63.3 grains.
Whether chambered in the Model 600 Magnum, Model 700 BDL or one of the Ruger 77s sold from 1969 well into the '70s, the 6.5 Remington Magnum remains a useful big-game cartridge for fans who have stored away a goodly supply of factory ammunition and/or brass. With the overwhelming popularity of the .270 Winchester, no one can discredit Remington for taking a stab at competing with it, but enduring acceptance was just never in the offing.