If some intrepid, rifle-toting desert rat is so inclined to follow U.S. Route 395 through the Mojave Desert north from Hesperia, California, about a mile north of the small mining town of Randsburg lies an old and seemingly unused stretch of railway that goes mostly unnoticed by passers-by. If memory serves well enough, it was used to haul Borax – and likely other profitable minerals – to and/or from the town of Trona, the roots of which date back to the late 1800s.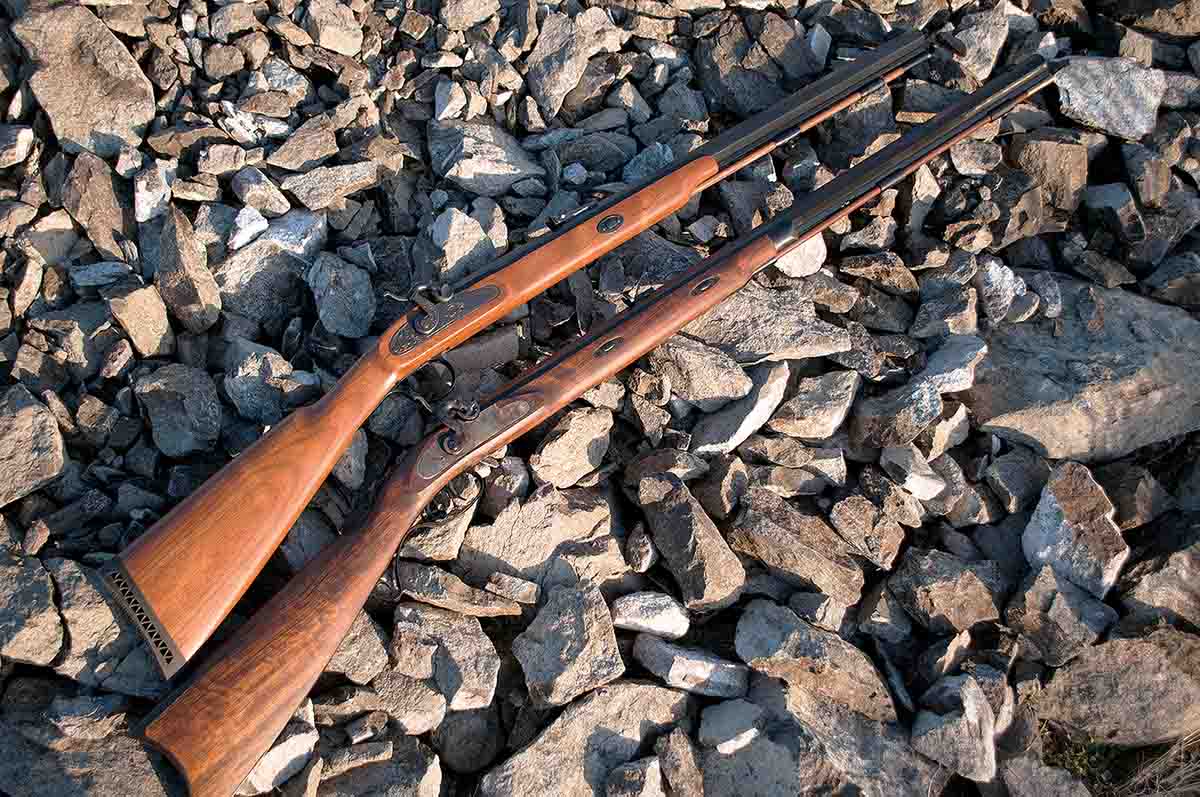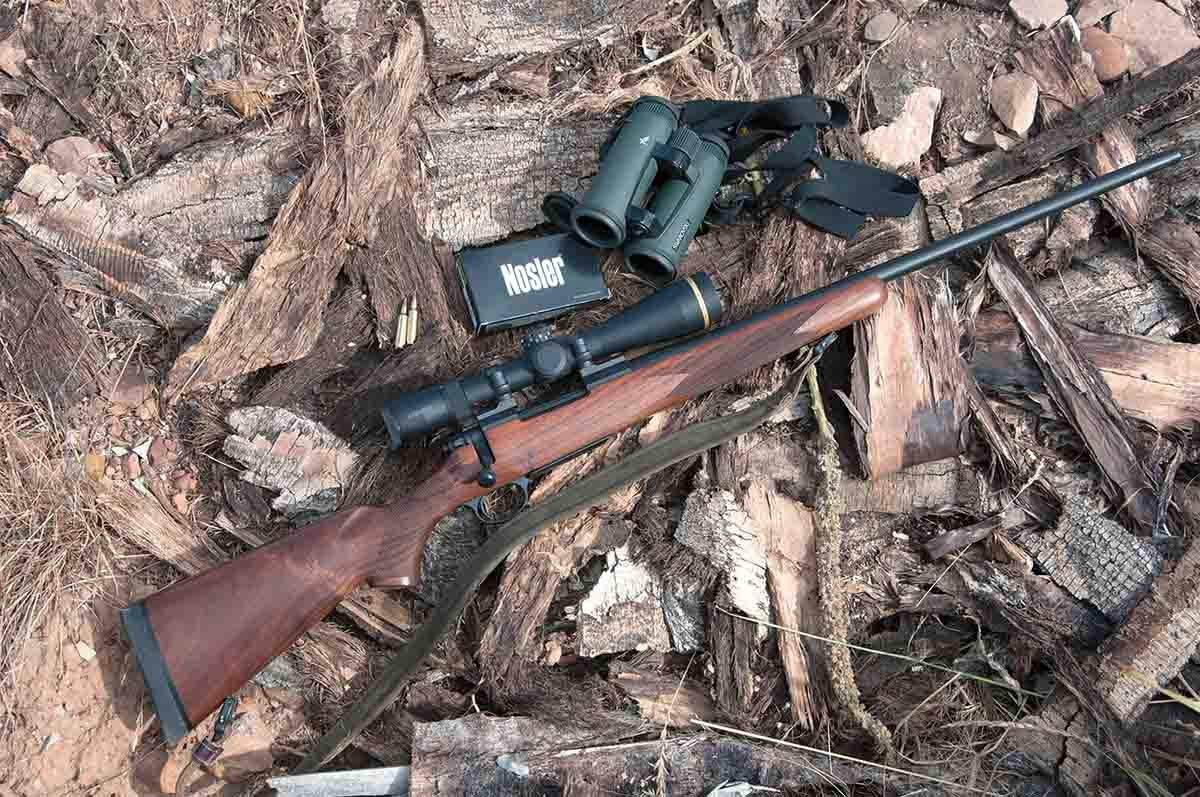 Just off the highway is where I received early lessons in riflery, along those iron rails some 40 years ago. It was a used Remington 700 .222 Remington with blueing that showed just a hint of honest use, original rifle sights and a glossy walnut stock with a small amount of figuring. My father brought it home out of the blue, and we spent countless days out in that desert hunting chukars in the rimrocks, and shooting soda cans and the occasional jackrabbit in the flat ground along the tracks with the .222. The rifle's stock was obviously too long for a skinny kid, but the recoil was more pleasant than that of my 20-gauge side-by-side, and the feel of the 700's walnut has long since been etched in my mind.
Walnut provides a link to the land on which we hunt, it grows from the soil we trod upon when pursuing game. It adds beauty to a rifle and provides a reminder of something once living now preserved. Every curve and sweep of grain can never be duplicated. No synthetic stock offers the same beauty or feel of connectedness. Walnut stocks fashioned by a skilled gunmaker also provide a human connection, each line or diamond representing craftsmanship. For many hunters, pursuing big game is about those connections; to other hunters; to our rifles; to the game and where it lives.
Later in life, however, I made a huge mistake. As some young rifle enthusiasts are inclined to do these days, I unfortunately turned that rifle into something it was never meant to be. Over time the "new" rifle, an extremely accurate .243 Winchester varmint rig with a 26-inch heavy barrel and one of the best composite stocks available at the time, became uninteresting and unused, so was eventually traded away.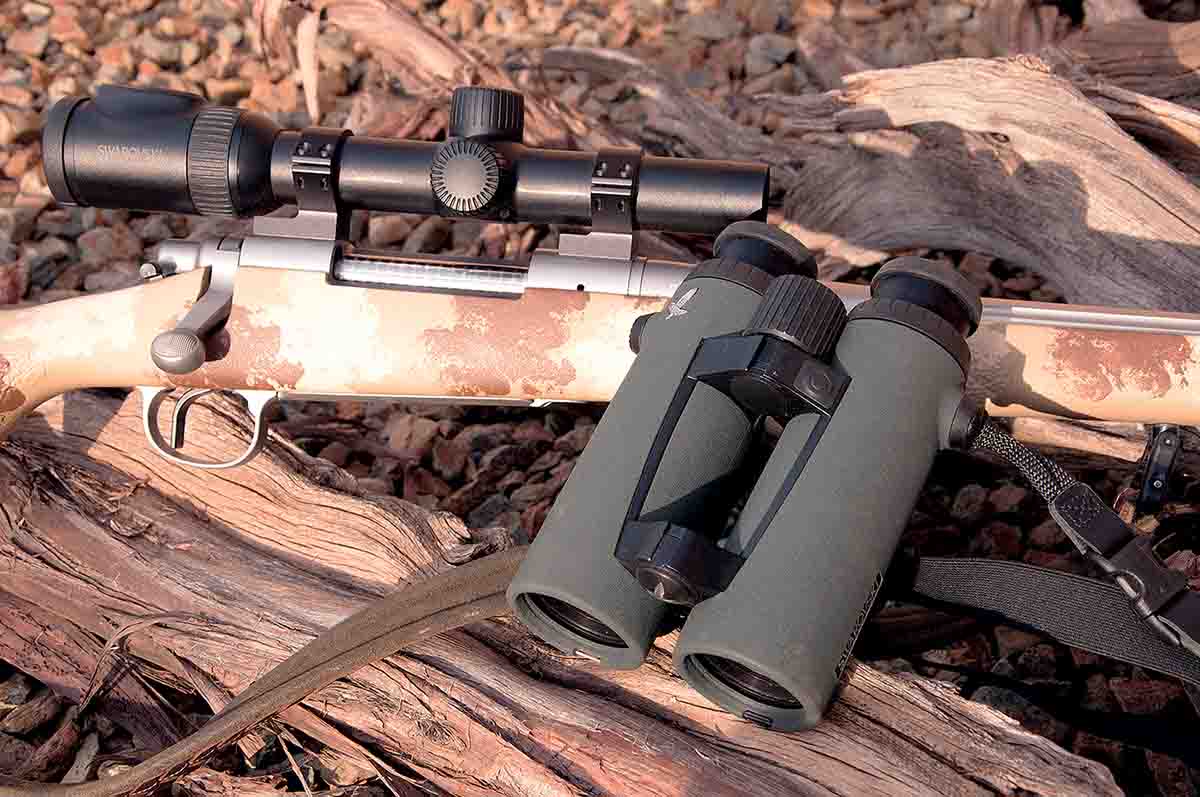 All the work on the new rifle was done by Rich Rieley in Colorado Springs, Colorado (www.htcustoms .com), including modifying the bolt face to accommodate the .243's larger head diameter. Most riflemen have regretted selling or trading away an old rifle, and in fact it was Richie who suggested early on that modifying the Model 700 was not the best idea. Lesson learned: When the fellow doing the work suggests another option, it's worth serious consideration. I have since searched for an older Model 700 BDL or ADL .222 Remington only to find old, beat up, rust-damaged examples, or fine rifles with price tags too fat for my wallet.
It's no longer clear whether the original .222 Remington shot particularly well because my father, a bird hunter at heart, never bothered to keep records of how an individual rifle performed with a given factory load or handload (same with shotshells), and there certainly was no chronograph. Regardless, the sentimental value of that one rifle was lost immediately, even if unrecognized at the time, and the excellent accuracy provided by the .243 Winchester did not make up for the poor decision.
Many of today's rifles are fitted with injection-molded stocks made of plastic that are, speaking generally, on the flimsy side. They are inexpensive to make, and therefore finished rifles sell for much less. That doesn't necessarily mean such rifles shoot poorly – or that they cannot be made to shoot reasonably well if there is an accuracy concern. Various types of steel or aluminum "bedding blocks" have been used to stiffen up plastic stocks (or allow a receiver to bed more snugly), thus improving accuracy. The Ruger American is perhaps the most laudable example of current plastic-stocked rifles, and various associates have been able to consistently shoot impressive groups at 100 yards with little or no manipulation of the American's stock/receiver interface. If accuracy alone is the sole means to an end, that's fair enough.
Perhaps due to early exposure to the nicely shaped walnut stock of the .222, there has never been a fondness toward the plastic shells. They obviously serve a purpose – providing a handle and making a rifle more affordable. Plastic does not, however, have the texture, look and feel of a good walnut stock. Neither do the high-end carbon fiber or fiberglass composites, but they offer great advantages over injection molding. As a group, such stocks are much more rigid, are usually lighter in weight than walnut and are made to fit to a wider range of standardized barreled actions – one reason they are often used on customized rifles. More importantly, perhaps, composite stocks are far more rigid, durable and theoretically can improve accuracy when properly bedded to an otherwise ordinary barreled action.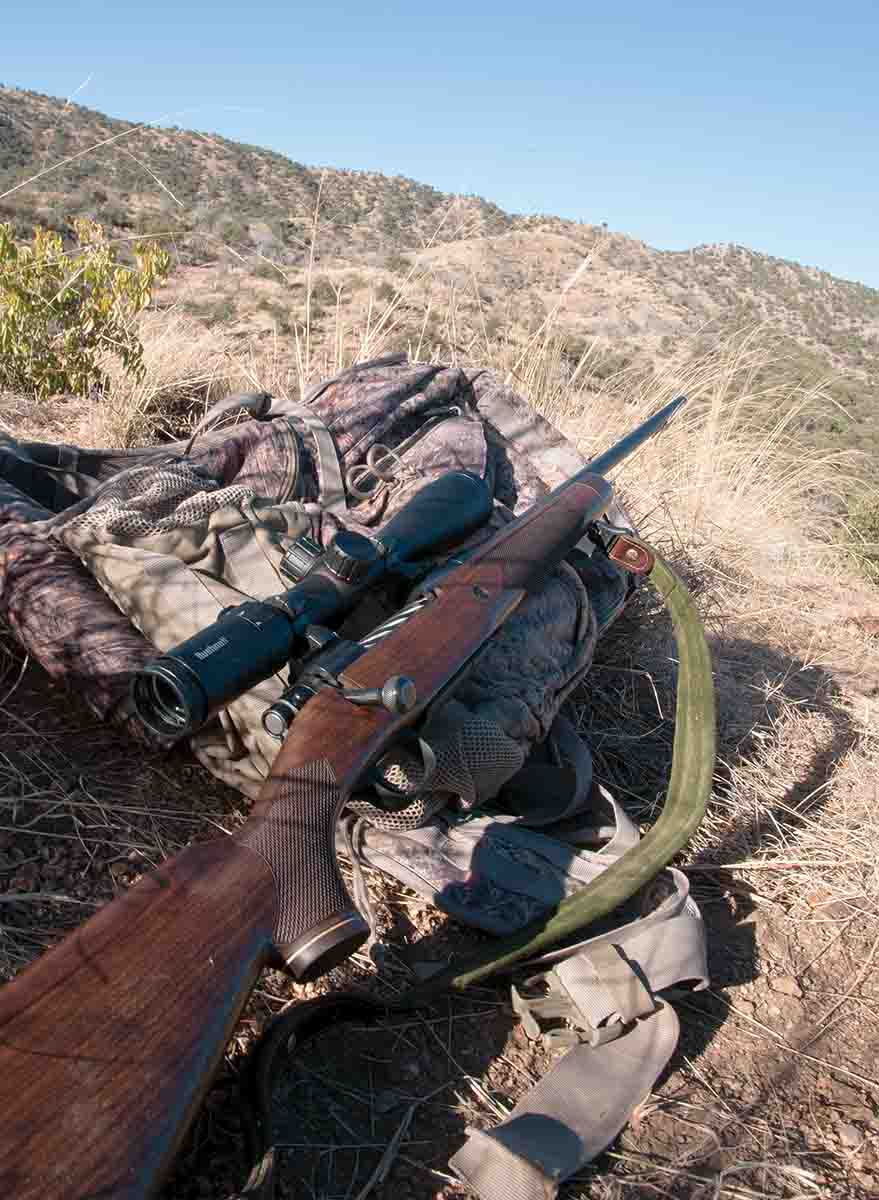 Vibration can be detrimental to accuracy, and all barreled actions vibrate (sometimes referred to as "barrel whip," "jump" or other similar terms) when a cartridge is fired. One way to improve accuracy and shrink groups is to minimize vibration and/or at least make a rifle vibrate the same way each time it's fired. Composite stocks do this exceptionally well, and they provide a much nicer appearance than do injection-molded plastic stocks. On the down side, composite stocks are not inexpensive. Depending on configuration, such stocks cost about as much as a Ruger American rifle, and some cost many times more. In the end, however, the stability provided from stocks made by the likes of Manners, McMillan, H-S Precision and Stocky's Stocks can be well worth the cost.
Some stocks listed here are noted to be "drop-in" ready, but it's not unusual to have a gunsmith relieve a little material here and there for a more precise fit. In fact, having on hand a rifle bedded to at least one each of the stocks listed above, almost any gunsmith with experience prefers to trim away at least some portion of the stock to accommodate glass bedding of the receiver and an inch or three of the barrel; and most of them will also want to free float the barrel unless the customer is specifically against it.
The same is true of laminated stocks, which are among the stiffest stocks made and generally work well; it's one reason varmint shooters and match shooters often still prefer them. The only drawback with laminates is that they can be on the heavy side, much of which comes from the glues used to hold the strips together. Those that feature weight-relieving cuts along the barrel channel or are generally trimmed down to a narrower profile (Boyds) are preferred for sporting rifles. Weight is the reason only two rifles on hand are fitted with such stocks, including a semicustom Model 700 .264 Winchester Magnum and a heavy barreled Ruger 77/17 .17 Hornet purchased when the laminate stock was the only option available; which is apparently still the case, presumably due to the cartridge's ballistics and growing favoritism among varmint shooters.
This brings us back to walnut; English, American, Claro or Bastogne, or any other name an importer or supplier might use to sound fancy.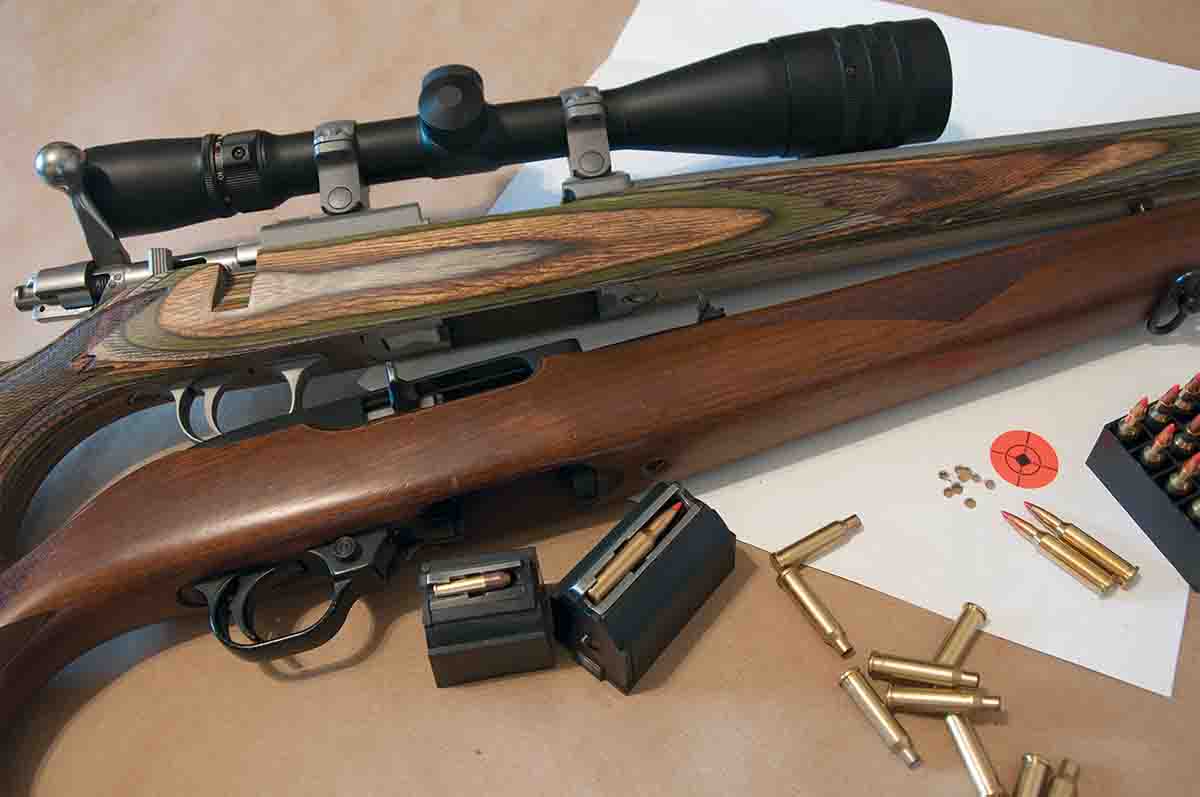 In my humble opinion, with perhaps the exception of a highly figured piece of maple, a good stick of walnut is worth the price. Most walnut used on factory rifles is imported, with much of it coming from Turkey and Italy. Walnut is very traditional, it feels good in the hand when compared to modern synthetics, and it brings "life" to an inanimate object.
People buy dining room tables based on how attractive the wood is; wealthy people buy luxury vehicles with wood trim on the dashboard; and exceptional works of art are hung in elegant wood frames. A nice piece of walnut lends a touch of class to a sporting rifle that, with a little care, will be passed down for generations.
Even factory rifles with ordinary walnut stocks feel proper, and maintaining a wood stock takes little or no effort, depending on what part of the country you live in and how the wood was originally sealed. Gloss-finished walnut stocks are attractive, and the finish provides a pretty good barrier against hard use and elements. Oil-finished walnut is far more beautiful, however, and I have found that over time small nicks, scratches and dings are less recognizable when compared to the same on a gloss finish. Large gouges take a little more effort to fix, but most times they can be minimized by carefully using a wet rag and a heat source to raise compressed wood, which then can be sanded and refinished.
To be fair, large gouges in the best quality compost stocks can usually be filled and repainted as well, and injection-molded plastic can survive a great deal of mistreatment. Neither, however, has the appeal and beauty of a fine piece of wood. Or at least that's how I've looked at it since first shooting jackrabbits with that old Remington 700 .222 Remington along those iron rails out in the desert.