It isn't exactly a secret that guns are cleaned at Charlie's house only when they really need it, and generally that's not too often. The notion that a firearm must be cleaned every time you shoot it was doubtless proposed and endorsed by those who sell such products.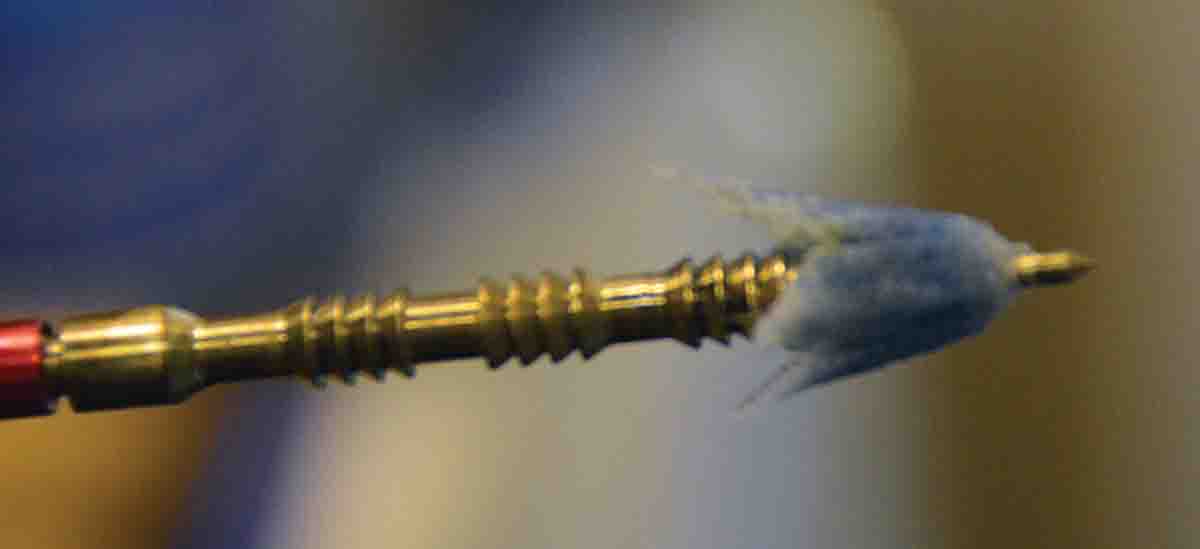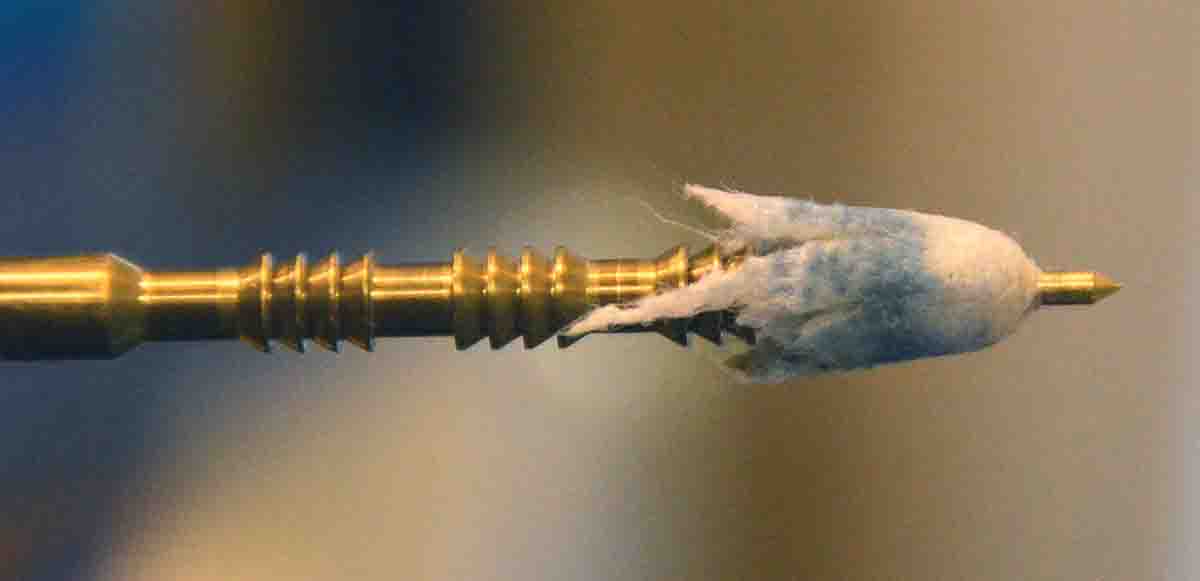 Of course, that's the American way, but it sometimes results in guns being killed with kindness. Somewhere in another life I was an analytical chemist and see vivid red flags when someone trying to sell a bore cleaner tells me his product "dissolves" copper, lead or carbon. Most people hearing that think it means to "disappear," but what it actually means is to change its state from an element into a compound that is soluble in some liquid. Problems arise when the solvent also likes steel.
If forced to guess, chances are most shooters pick a bore cleaner based on word-of-mouth recommendations from friends or range buddies. That's as good as anything, because none of us can objectively prove that "A" is better than "B." In fact, I'm not real sure that those who advertise their product as "best" can really document the claim.
In the cleaning equation, there are three basic issues: carbon fouling, leading and copper deposits. The most common culprit is carbon, and something as simple as soap and water can do the job on it, although most bore cleaners are more complex. Leading is something better avoided by cautious handloading and bullet selection, since lead that is either too soft, too hard or too fast can leave evidence of its passage that can be very difficult to remove. While nitric acid does a great job with lead, it is just as effective on steel and is to be avoided no matter what. Many years ago, back when kids like me used mercury to make silver coins really shiny, the advice was to fill the barrel with it and the mercury would form an amalgam with the lead, and it would come right out. Today lead is best removed by physical means like brass wool, bore snakes or the time tested Lewis Lead Remover.
By far the biggest issue is copper left by jacketed bullets in high-intensity cartridges. Normally those are centerfire rifles, although sometimes mega magnum handguns suffer as well. Most cleaning products intended for copper removal carry a warning: "CAUTION STRONG VAPORS." That's pretty mild, because the odor is often due to ammonium hydroxide, which is a strong base that reacts to form a soluble compound that yields a blue or green color on the patch. They may also have a warning to use outdoors or in a well-ventilated area. Using such products in the kitchen is almost sure to disturb domestic tranquility. If you get them on your skin, they feel slick and begin to burn if allowed to remain very long. Safety glasses and rubber gloves are recommended.
Other cleaning fluids without the warning label can also contain ammoniacal compounds of varying strength, and it becomes a matter of choice to decide which one to use. For bores that are heavily fouled, break out the big guns, but if the rifle hasn't fired very many rounds, one of the milder products may be enough.
There is one bottom-line issue often ignored in discussions of cleaning products. Most shooters use the term "dissolve" when it might be better to say "loosen." Most cleaners have wetting agents (surfactants) or penetrants that creep into the pores of the metal and loosen fouling so it can be physically removed by a patch or brush.
Of course, there are conflicting opinions about how to clean guns in general and fouled bores in particular, but one method that seems to work pretty well is to run a patch liberally soaked with solvent through the bore and let it sit for a few minutes. Repeat with another patch. Always use a bore guide and drape a rag over the stock to catch drips. Then take 10 strokes with a snug-fitting brass brush, followed by another wet patch, followed by several dry ones, the color of which will tell how well you've done, and repeat as necessary.
Without a borescope, it's difficult to judge how well you're doing, but if you shine a flashlight at the muzzle and can see any copper color, it's a good clue to repeat the process. Some folks think the bore needs to be clean all the way down to bare metal, but that might be overkill for all but the pickiest benchrester.
This all came about because of clutter on my workbench, confusion over what to use when and the timely arrival of a catalog from Western Powder that showed the multitude of cleaning products in the company's Montana X-treme line. A call to an old friend produced a big box of cleaning products and also some unexpected surprises in the form of cleaning rods and patch jags that turned out to be better mousetraps. The cleaning rods are epoxy-coated spring steel with a thrust bearing in the handle that allows it to turn even under heavy pressure, and the jags have alternating sharp edges that allow the patch to travel both ways without coming off.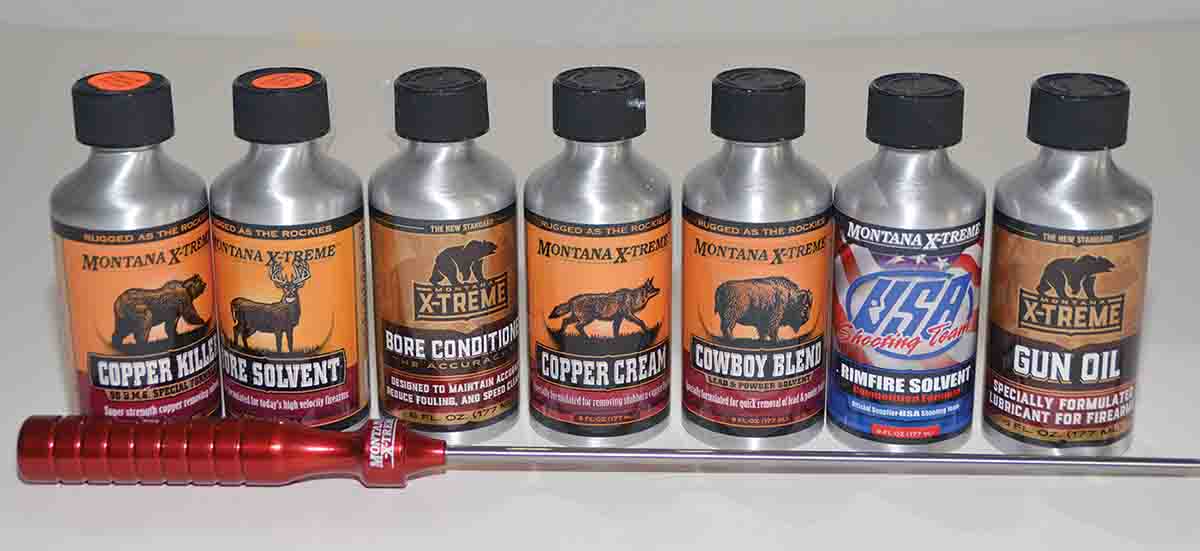 Another good idea is that the company uses aluminum bottles, which are more durable than glass or plastic, and each one has a little plastic pipette taped to the side. It would be neat if there was a way to store the pipette with the solvent to avoid cross-contamination.
The products that caught my eye, though, were an assortment of solvents with catchy names like Copper Killer, Copper Cream and Cowboy Blend. One of the best things the company does is put some information on the label that at least gives a hint about the chemistry. As might be expected, Copper Killer is a strong base with lots of smelly ammonia that really needs fresh air and rubber gloves.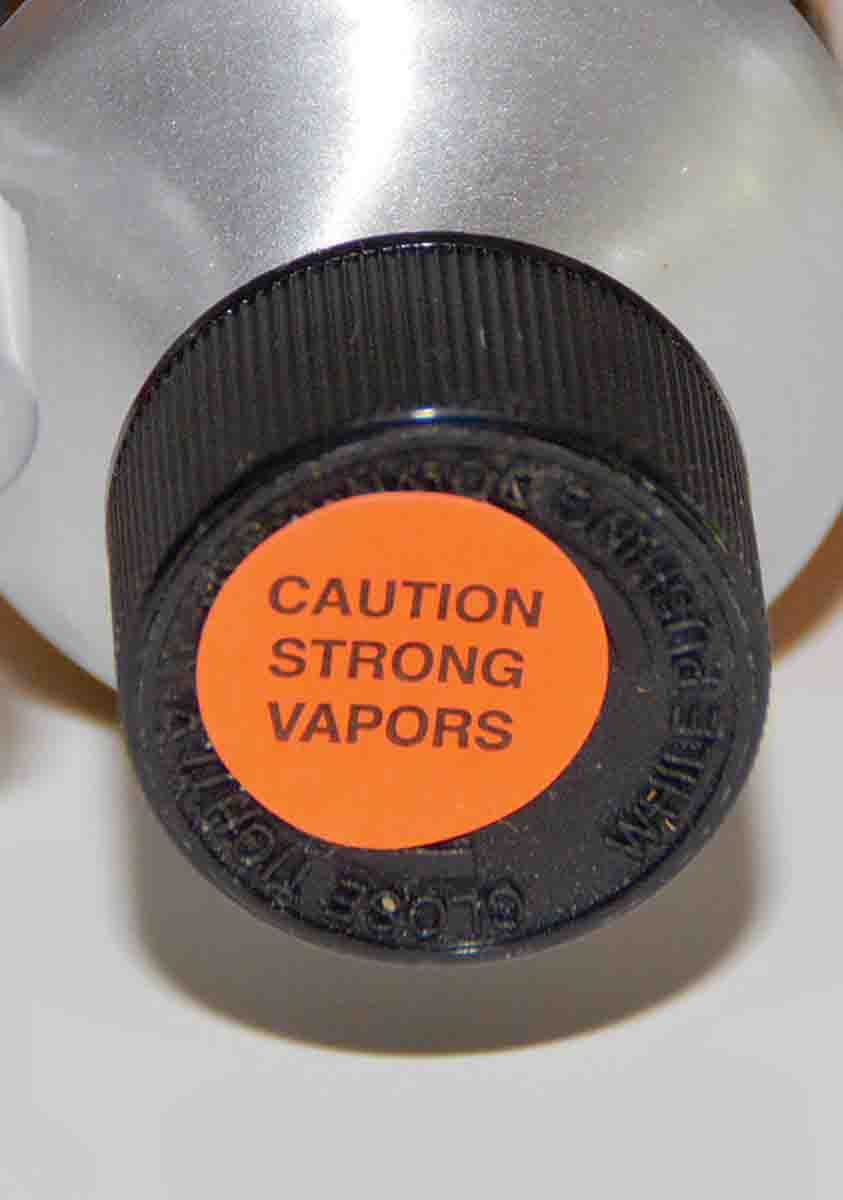 Copper Cream is a mild abrasive with titanium dioxide and oxalic acid in a solution of isopropanol and ammonia hydroxide. It is a milky liquid that needs to be shaken before use. It has a mild odor of ammonia and can be used as a follow-up to the stronger products or by itself for light jobs.
Two mild products are Cowboy Blend and Rimfire Solvent. Their labels are virtually identical, and they smell the same too. I've used both and view them as good general purpose solvents for routine use not limited to the labels' stated purposes.
Sadly, it is impossible to objectively judge products like this, and that is doubly true when it comes to the aggressive cleaners like Copper Killer. I've used it on a couple of rifles with which I have a long cleaning history, and a borescope reveals only a trace of copper at the bottom of some grooves. This, after about 75 rounds of .22 BR and using two patches wet with Copper Killer, 10 strokes with a brass brush, another wet patch and then successive dry patches. As expected they got progressively better, but I've yet to see a patch come out squeaky clean from any barrel.
When I was a kid in the NRA Junior program, the instructors taught me to clean my Winchester Model 75 with Hoppes No. 9 and then keep going until a dry patch came out clean. They never did, and I finally concluded it was a vast conspiracy by folks who sold patches.
If you want to get really picky, you can invest in a borescope, but experience is the best teacher, so if you can't see any jacket color at the muzzle, patches come out reasonably clean and accuracy is back to normal, I'd call it good. For more information, visit online: www.montanaxtreme.com.