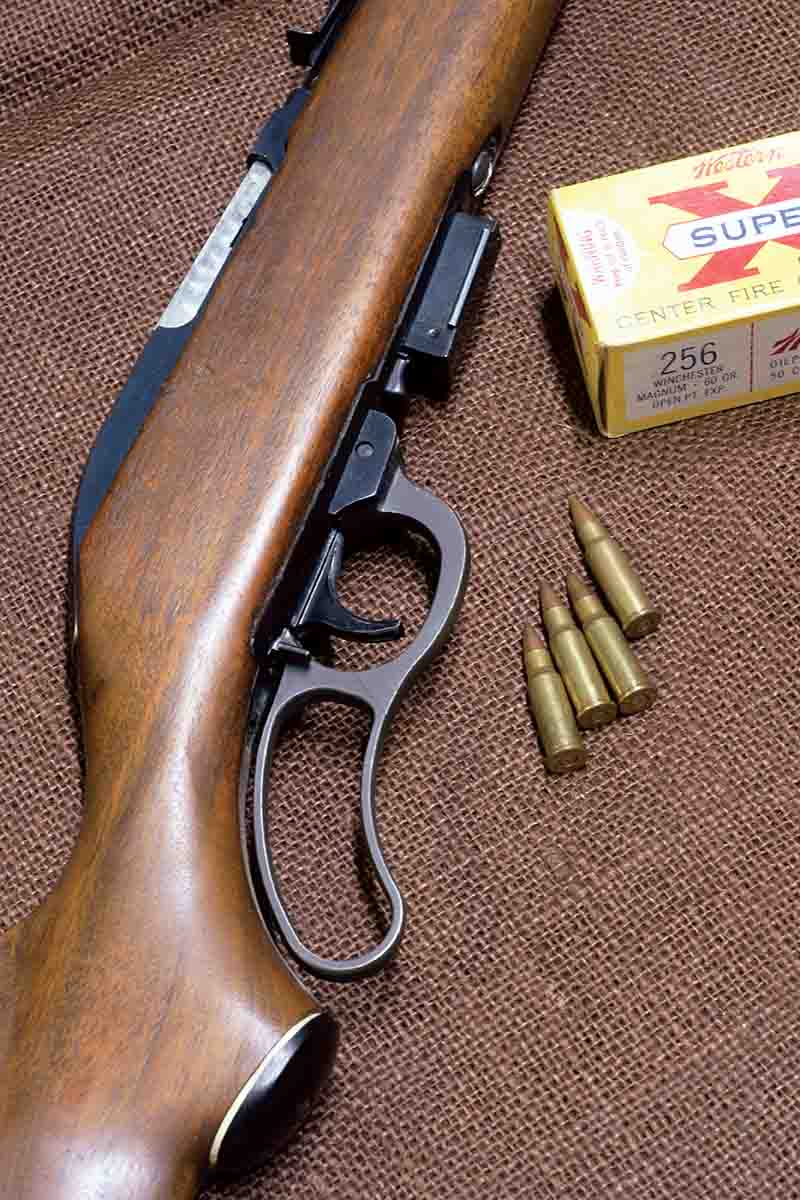 The name Kessler Arms doesn't come up in too many conversations these days. The New York company was in business for only a couple of year in the early 1950s and produced only two low-priced, short-lived shotguns. One was a bolt action, the other a lever.
Historically, lever-action shotguns never achieved much popularity because the actions were too massive, and the resulting long lever throw was awkward. Kessler had some designers who tackled this problem and came up with a mechanical system that used a "cam-and-roller accelerator" to reduce the bolt throw. They called it the "Lever-Matic."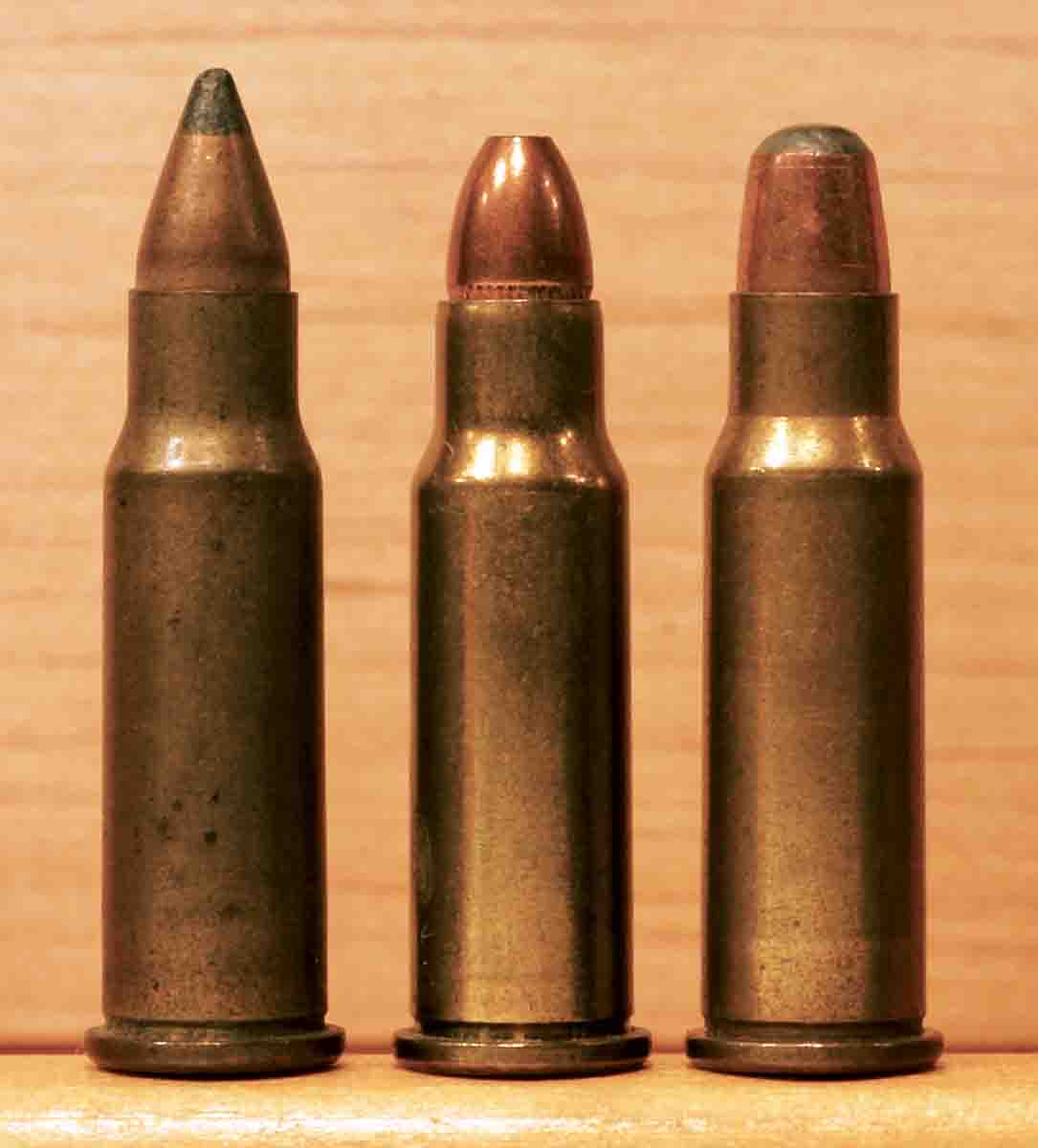 Mechanics aside, the Kessler shotgun was anything but an aesthetic triumph, even for a remarkably tasteless era. However, it attracted the attention of engineers at Marlin, who saw some distinct possibilities. After Kessler's demise, the company made a deal to acquire the patent and reworked it into an action for the .22 rimfire. In 1956, Marlin unveiled the first rifle in the series that was to become known as the Marlin Levermatic and released it into a market that was decidedly of two minds.
The 1950s saw the emergence of two distinct trends that greatly influenced gun design and sales. The first was the wave of TV westerns that turned the Colt Peacemaker and the Winchester lever action into American icons. When Colt did not resume manufacture of the Peacemaker after 1945, William Ruger stepped in, introduced his single-action Blackhawk and created a firearms dynasty. Colt later brought back the single action (1956), and it has remained in production. In the field of lever actions, both the Winchester 94 and the Marlin 336 sailed blithely along in a wide variety of models and different chamberings.
The second trend of the 1950s, however, was diametrically opposed to western romance and tradition. This was a headlong rush to be "modern" not only in design but in appearance and the use of "space age" materials. The Savage 99 was seen as the modern ideal – somewhat ironically, since it had been around just as long as the Winchester 94, and longer than the Marlin 336.
The Model 94 and Model 336 were seen as hold-overs, however, while the Model 99 was a forerunner. Instead of an external hammer, it had a striker and a safety that locked both the lever and firing pin. Its lines were curved and streamlined, and a scope could be mounted low over the action. With its box magazine, modern cartridges like the .243, .308, and later the .284 Winchester, it could be loaded to high velocity with modern spitzer bullets.

This trend brought forth the Winchester Model 88 and the seldom-seen Sako Finnwolf, as so-called "modern" lever actions. Marlin was anxious to get in on this trend, and the Levermatics were its ticket to do so.
The first was the Model 56 announced in 1955. It had a one-piece stock of American walnut with a pistol grip and Monte Carlo comb. It came with a seven-round magazine, but 10- and 12-round versions were also available. Its solid receiver and side ejection begged for a scope, and its lines overall were sleek and seductive. The key feature was its short-throw lever action. According to Marlin's advertising, the lever was "lightning fast" and functioned with only 2 inches of movement compared to the normal 6 inches of conventional levers (25 degrees versus 90). This meant it could be manipulated comfortably while keeping your hand on the grip and flexing your fingers.
The Marlin Model 56 was well received, and the Levermatic line embarked on a 15-year career that saw an estimated 150,000 rifles produced in a dozen different models and variations, and six or eight calibers (depending how you count) in both rimfire and centerfire.
Aside from adapting the original design to centerfire in 1962, major variations included the use of both steel and alloy receivers. Some of these were curved at the rear, others squared off; some triggers were made of steel, others an alloy. Sometimes the trigger was gold plated, other times not. There were models with both clips and tubular magazines; the stock, which initially was American classic in design, later featured a modest Monte Carlo and, later still, was changed to emulate the Weatherby "California" look. Throughout, there were the trademark white-line spacers of the age gracing both grip cap and buttplate. As with most Marlins of the time, the stocks were made of attractive American walnut – not spectacular, but with nice grain and, occasionally, very nice figure and color. The exceptions to this were some of the economy versions, such as the Glenfield and rifles made for retail houses like Sears. For Marlin's flagship rifles, however, only nice walnut would do.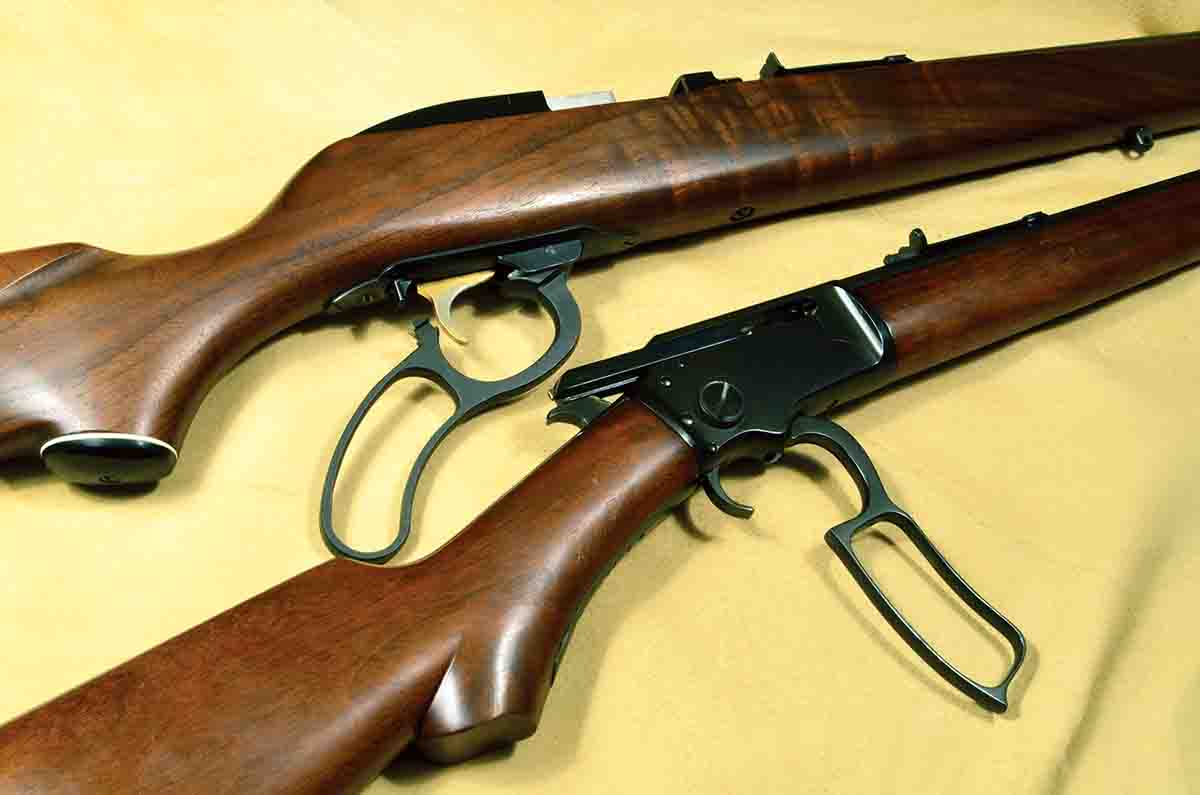 The other hallmark of Marlins of that era is just how solidly made they were, of good steel, well fitted and finished. They have an aura of American craftsmanship that hearkens back to the days of Stevens, Pope and Ballard.
Levermatic barrels all have Marlin's trademark Micro-Groove rifling. The front sight is on a ramp with a hood, and the receivers are drilled and tapped for both a scope mount and receiver sight.
On the Levermatics, Marlin made some concessions to modernity in both materials and finish. For example, the levers on some Levermatics have a rough matte finish instead of polished blue, and when they are open they rattle from side to side. This is an aesthetic complaint, but aesthetics matter. On some .22 rimfire models, instead of an inletted steel floorplate the rifles have a thin, stamped metal plate that is simply attached with wood screws.
The Model 56, which had a steel receiver, was followed in 1959 by the Model 57. The major differences were a full-length tubular magazine and alloy receiver. The same year, the 57-M was introduced, chambered for the .22 WMR. It, too, had a tubular magazine.
In 1960, Winchester introduced its .256 Winchester Magnum cartridge based on the .357 Magnum necked down, and Remington came out with the similar .22 Jet. Neither company chambered a rifle for either cartridge, but Marlin saw potential in both rounds and set about reworking the Levermatic to accept centerfire cartridges. The result was the Model 62. It was fed by a three-round magazine and was initially announced in the two cartridges above, as well as .357 Magnum.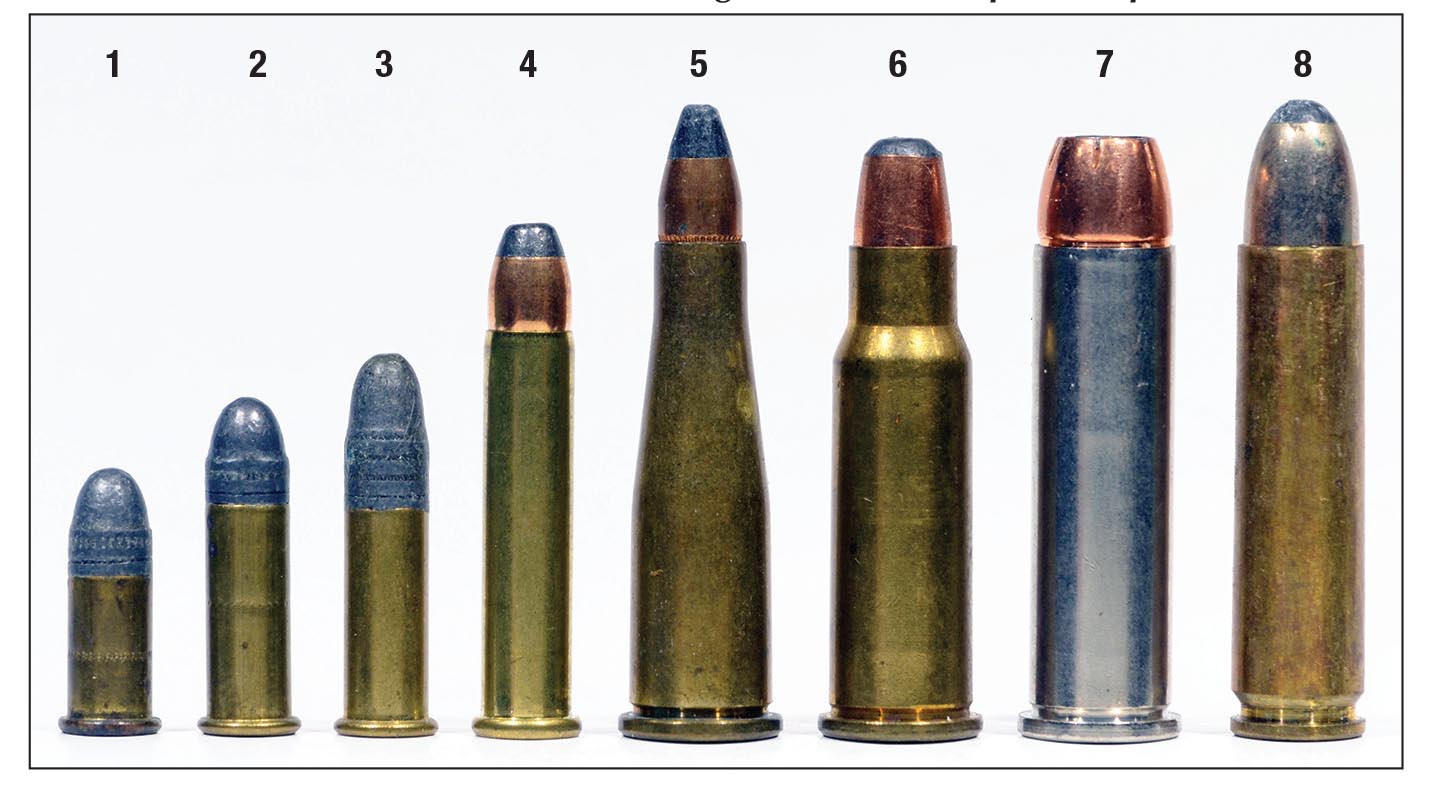 Although at least one sample was produced in .22 Jet (a prototype was sent to writers Ken Waters and Bob Wallack for evaluation), it never went into production, and the .357 Magnum never saw the light of day. Only the .256 Winchester was produced in numbers, and during its lifetime only about 8,000 Model 62s were made – 5,960 under the Marlin name and another 1,758 for Western Auto. Production ended in 1966.
Marlin was still convinced it had a good rifle in the Model 62 and that same year announced a new chambering, the .30 Carbine. This variation was produced until 1972, with a total of 7,996 leaving the factory. While the Models 56, 57 and 57-M continued to sell steadily, they did not set the world on fire, and one by one they were discontinued: the 56 in 1964, 57 in 1965 and the 57-M in 1969.
One additional distinct model was the Model 56DL Clipper King announced in 1959. This rifle was a variation on the 56, but instead of seven rounds it held 12 cartridges. It was packaged in a box shaped like a gun case and came from the factory with a Marlin scope as well as targets, a manual, a game map and various other goodies. Priced at $60.95 compared to $44.95 for the standard 56, the Clipper King did not go over well, and only 155 were produced. Curiously, although the Clipper King sported various cosmetic changes to make it attractive, it featured the original 56 stock with a straight comb rather than a Monte Carlo.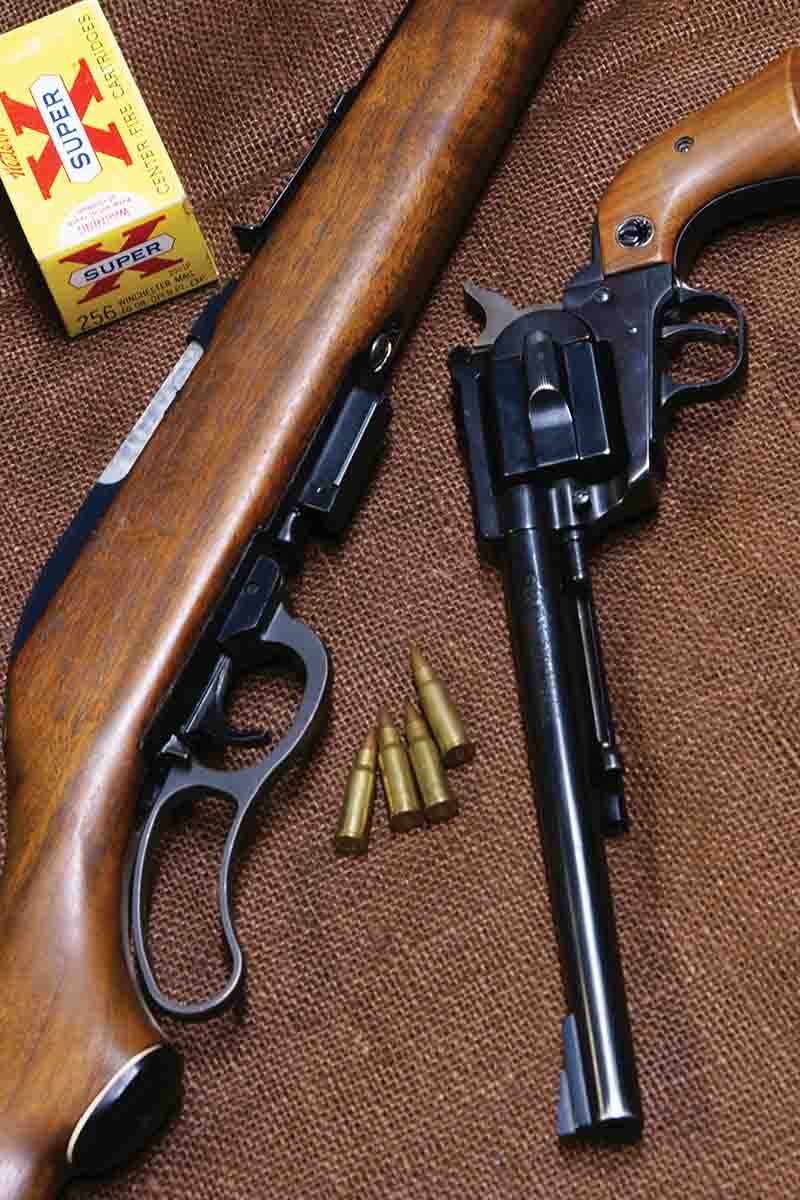 Given all the variations from model to model and year to year, it's as if Marlin couldn't decide what the public wanted and just decided to try everything.
There is one anomaly about the Levermatics. When the Model 56 was introduced, Marlin applied serial numbers even though it was not required by law for rimfires. However, the law stated that if a company did apply serial numbers, then it had to keep records. After an early run, to avoid the headache of record keeping Marlin discontinued serial numbers on the Levermatics. In 1968, the law was changed to require numbers on all firearms, and Marlin complied.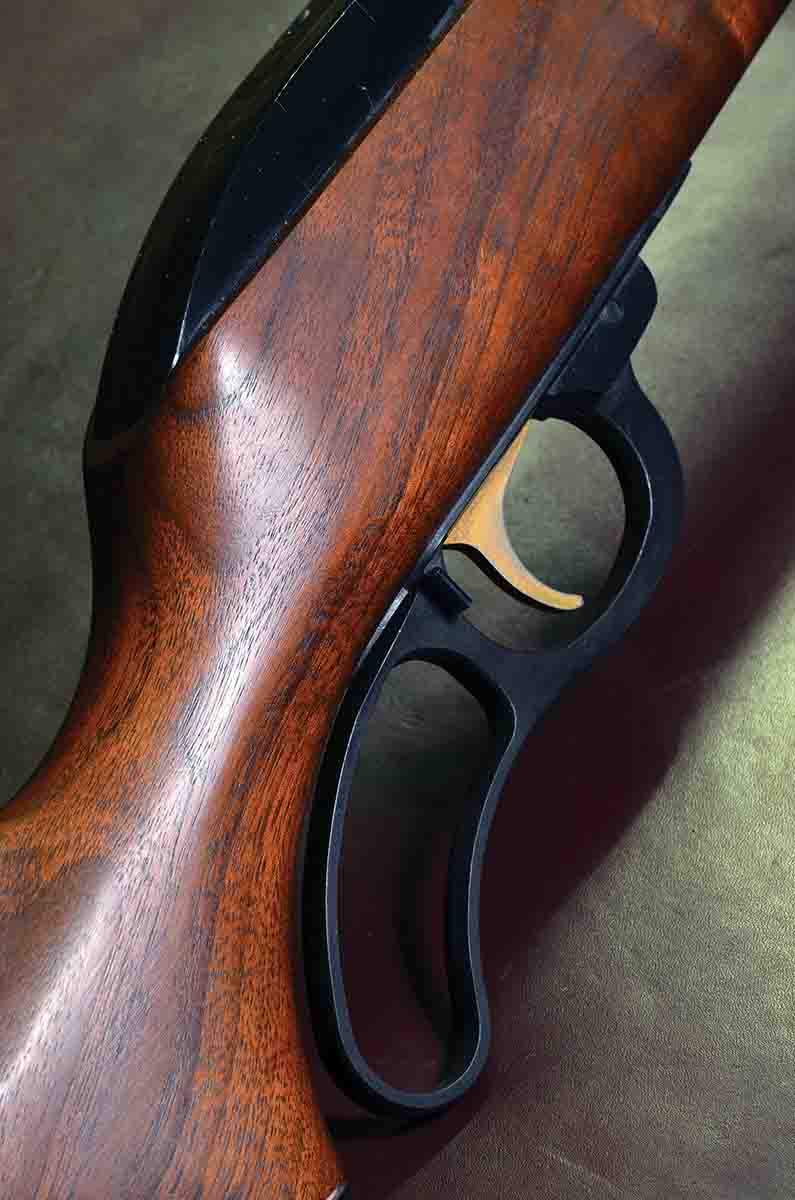 The law had always stated that centerfire rifles needed serial numbers, but a mistake was made with the Model 62, and about 4,000 left the factory without serial numbers. A recall was ordered, and for years Marlin offered to apply numbers to any rifle sent back.
As a result of all this, there are rifles with serial numbers that don't need them and rifles without serial numbers that do. Collectors may find all this fascinating – and potentially profitable if it affects rarity and the object of having a complete collection – but for everyone else it's a complication.
It's difficult to determine either the collectibility or value of any of the Levermatics. As far as I can discover, there is no coterie of fanatical collectors pursuing every variation. There is, however, a small knot of shooters who seem to really like them for their good looks, quality of workmanship and the fun of shooting them. When I began seriously trying to find a Model 62 .256 Winchester – a boyhood passion – they were changing hands for about $300. That was 15 years ago. By about 2010, prices had doubled, based on rifles sold at various auctions. Finally, a couple of years ago I saw two Levermatics in different calibers offered for $1,995 apiece! Whether they sold for that, I can't say, but they soon disappeared.

One thing I have noticed is that most Levermatics that come up for sale seem to be in remarkably good condition. This is puzzling but may be explained by the fact that, historically, guns that were expensive to begin with more often come down through the years in better condition than the bargain-basement pieces. Having been purchased in the first place by men with money and/or good taste, they were looked after. This regard was then passed on to their heirs, and by the time the guns come onto the market as "collectible," they are given due regard for their status.
The high-price explanation can be dismissed because Levermatics were never expensive compared to their rivals. In 1964, when Marlin's own Model 39 was listed at $79.95, the Model 56 Levermatic was only $49.95. It could be, however, that they were acquired by men who were a little more sophisticated in their tastes, liked nice walnut and good steel and had no interest in either excessive firepower or emulating Chuck Connors.
Another little puzzle is Marlin's misreading of popular demand. Leaving aside the cartridges for which the Model 62 was supposed to be chambered and wasn't, where was the urgent desire for a "short lever throw" that Marlin (and Kessler Arms before it) perceived to be there? Like short bolt throws on bolt-action rifles, this seems to have been one of those "issues" that existed more in the minds of writers than in any practical value.
Looking back, the Model 62 in particular could have been chambered for a range of cartridges that would have been really useful: the .218 Bee, .25-20, .32-20, .357 Magnum and the later .32 H&R Magnum. Any of these might have found a perfect home in the Model 62 and given it some longevity. As it was, the Levermatics departed the scene all too soon. Today, though, anyone looking for a .22 that feels like "a real rifle" need look no further than the used-gun section for a Levermatic. They are fine little rifles that go relatively cheap.