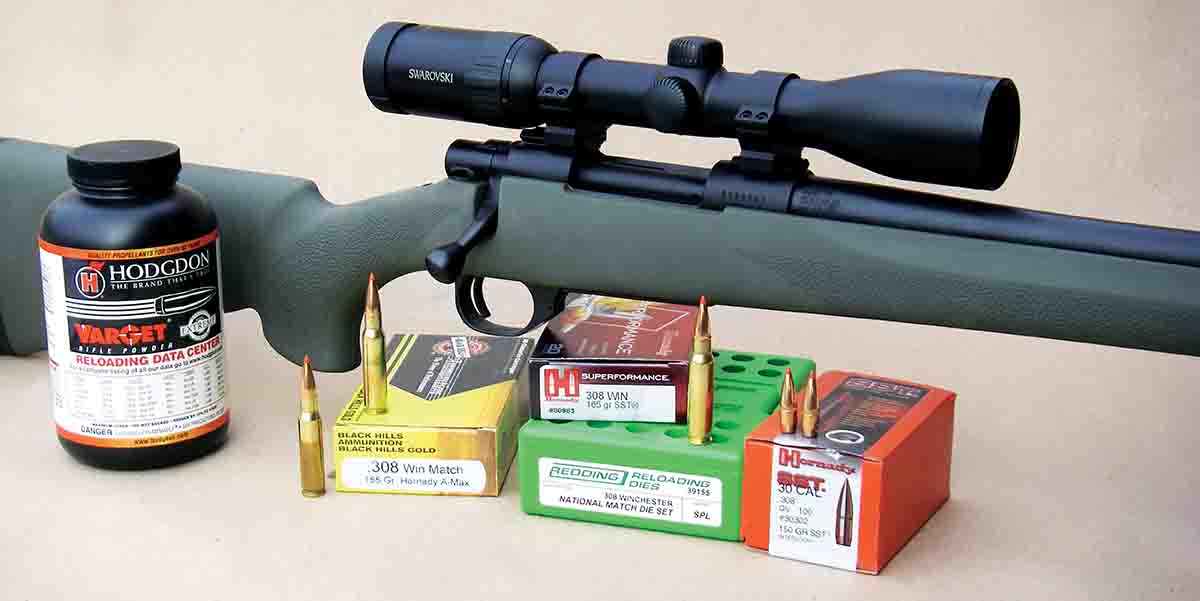 The Howa Model 1500 rifle was developed during the late 1960s, produced by Howa Machinery in Japan. As early as 1970 it was imported into the U.S. by Weatherby and eventually Smith & Wesson, Mossberg and Interarms. It was something of a compilation of several proven features borrowed from other rifle action designs. Over the past half century there have been minor design changes and improvements along with updated manufacturing processes, all of which resulted in a rifle that is modestly priced while offering precise tolerances, accuracy and reliability that is often on par with more expensive rifles.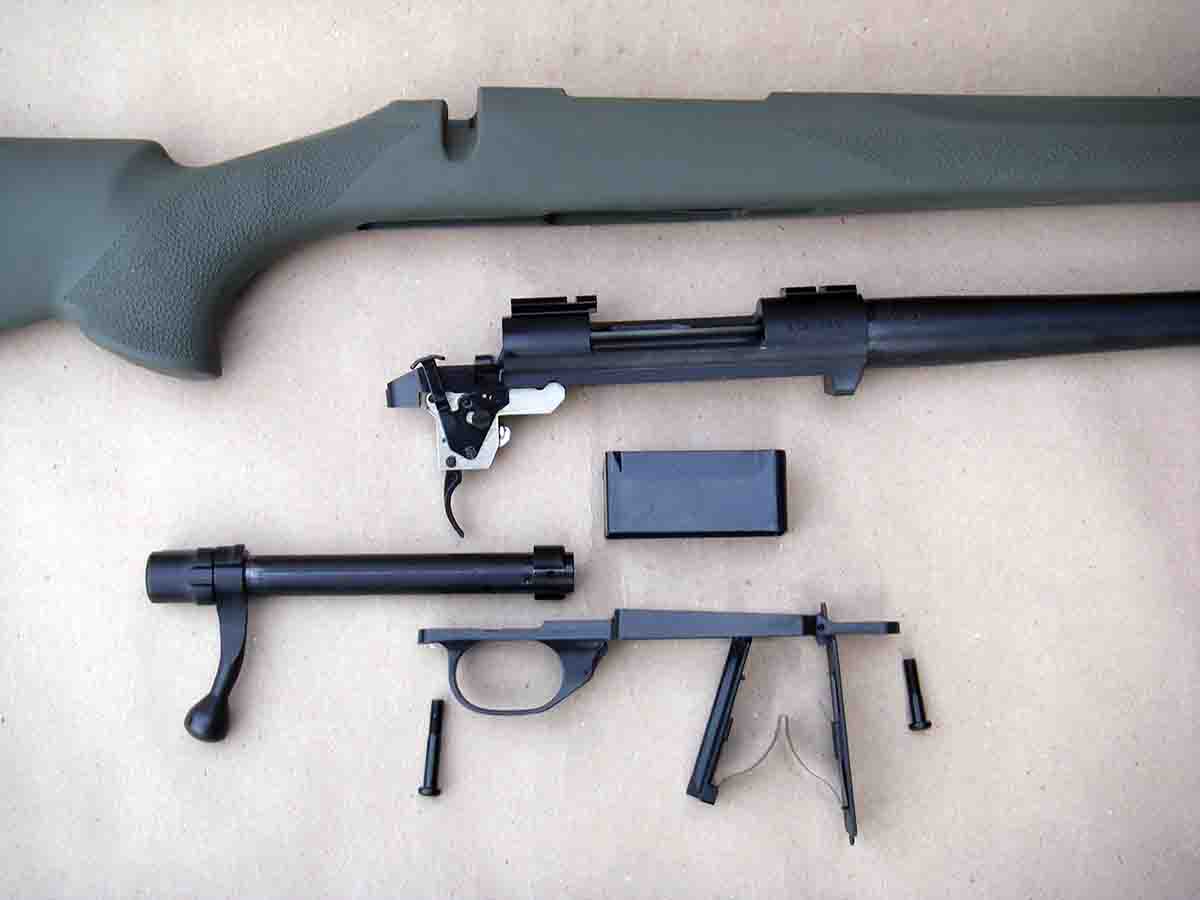 Legacy Sports International is a major importer of the Model 1500, including many variations that are in step with today's trends. These include chassis rifles and tactical versions, precision and traditional hunting patterns, detachable box magazine variants and barreled actions. There is even a MiniAction with a detachable magazine designed specifically for the .223 Remington, 6.5 Grendel and 7.62x39mm cartridges.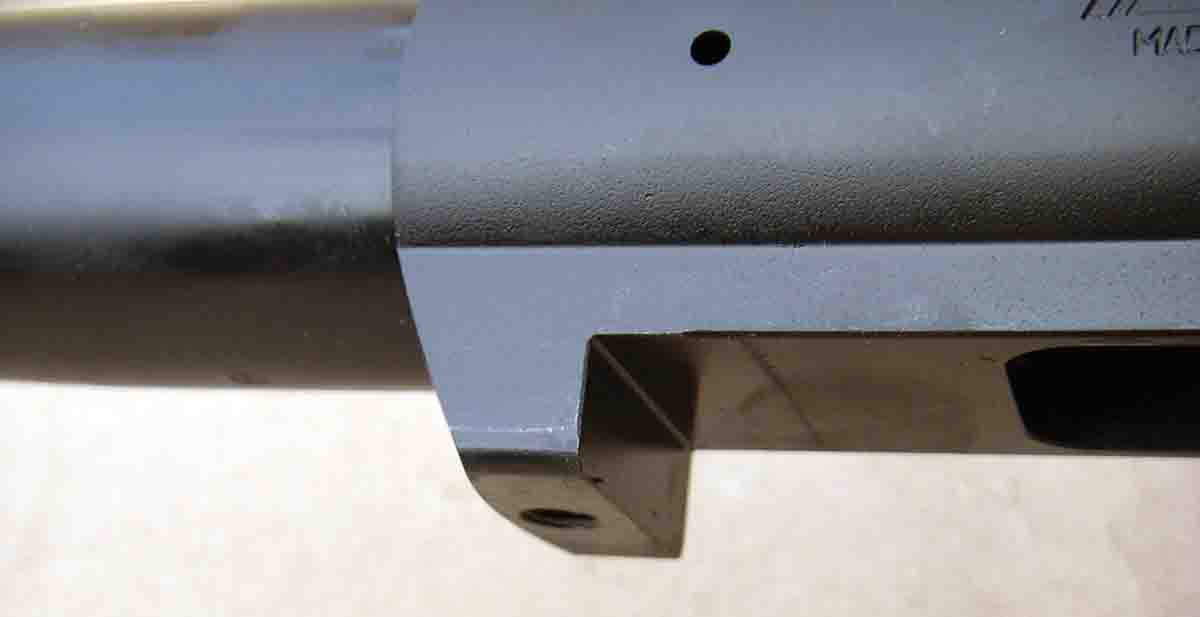 Legacy offers an impressive "SUB-MOA Guarantee" with all Howa Model 1500 rifles that states "3 shots under 1 inch at 100 yards using premium factory ammunition." That is a bold position.
For the purposes of this article, two sample rifles were obtained, including a Model 1500 Hogue rifle chambered in .308 Winchester (the primary rifle used here) and the same basic model in .223 Remington. These two rifles are, for the most part, traditional. They feature flat bottom metal with a hinged floorplate, a classic-styled stock, etc., and are offered at a very modest price. While there are barrel options, both were selected with "Heavy Barrel" configuration. The .308 Winchester features a 24-inch barrel that measures .835 inch in diameter at the muzzle and is threaded with a cap; the .223 barrel is 20 inches long and measures .852 inch in diameter but has no threaded muzzle.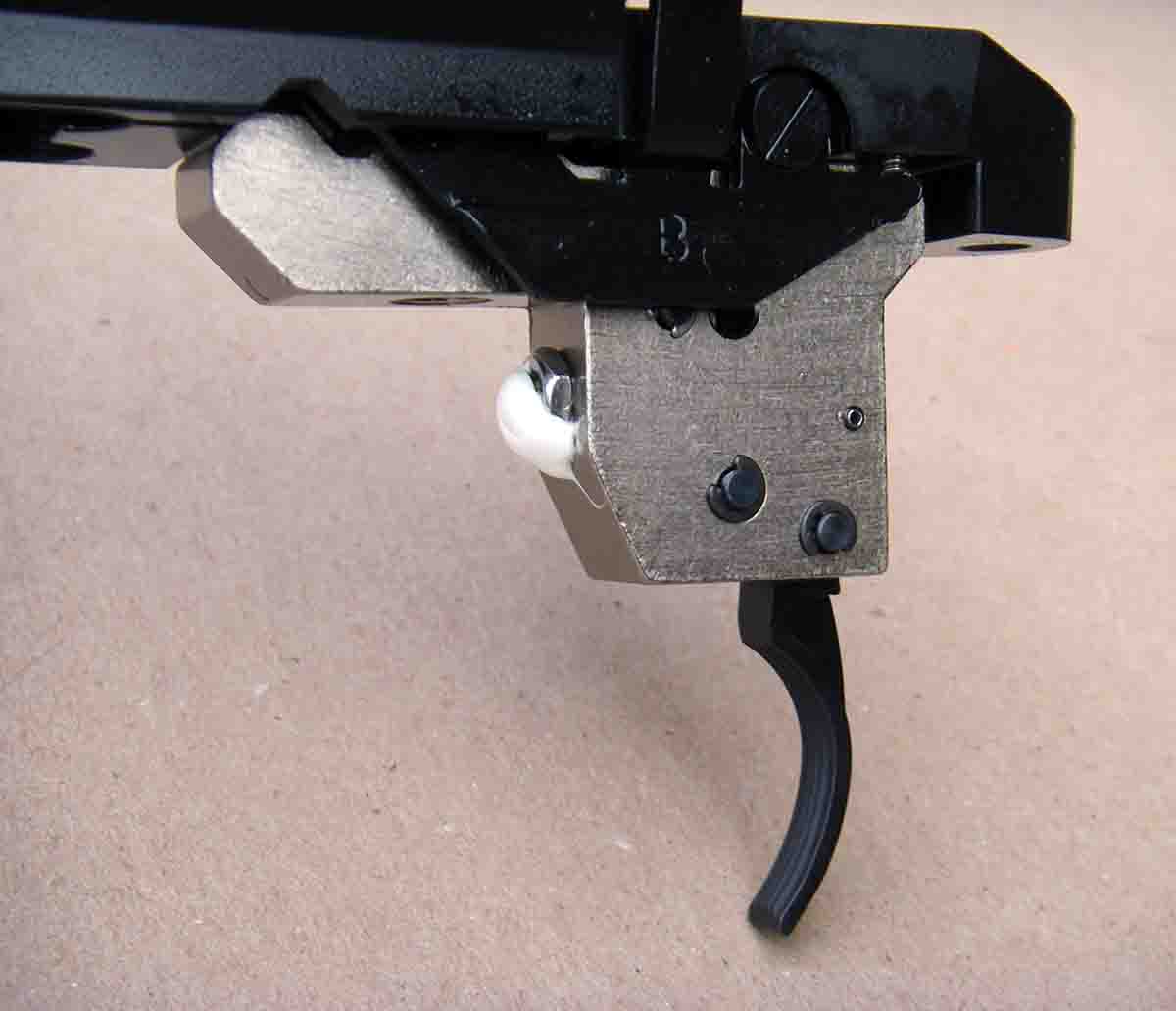 The Model 1500 action is a turn-bolt design with twin forward locking lugs and a 90-degree bolt lift, which results in adequate leverage for easy operation. The bolt face is countersunk with a plunger ejector. The barrel breech is recessed to accommodate the bolt head, which results in the cartridge head being fully surrounded with a ring of steel. The rotating extractor results in a push-feed design. The extractor measures 1.3 inches long and around .250 inch wide, which is similar to the extractor used on AR-15 pattern rifles. It is robust and has proven to offer outstanding reliability. The right locking lug is slotted to correspond with an anti-bind full-length rail that helps facilitate smooth, reliable function. The bolt body is a one-piece solid forging that is durable and effectively leaves nothing to break or loosen. The base of the solid bolt handle serves as a third locking lug.
The bolt body is well vented with other design features that adequately direct gases away from the shooter in the event of a blown primer or unlikely case failure.
The receiver is round, machined from forged bar-stock and features a flat bottom similar to the Winchester Model 70. A large integral recoil lug is located just below the receiver ring. Receiver rails are comparatively thick, which serves to increase rigidity and accuracy.
The steel floorplate is hinged while the bottom metal and trigger guard are constructed of one-piece of aluminum. Receiver, stock and bottom metal are secured via two guard screws.
The three-position sliding safety is located directly to the right of the bolt sleeve body for intuitive operation. As expected, when placed in the rear position, the bolt is locked, and the rifle cannot be fired. In the middle position, the bolt can be lifted to remove a cartridge from the chamber, but the safety still prevents the rifle from firing. With the safety in the forward position the rifle is ready to be fired.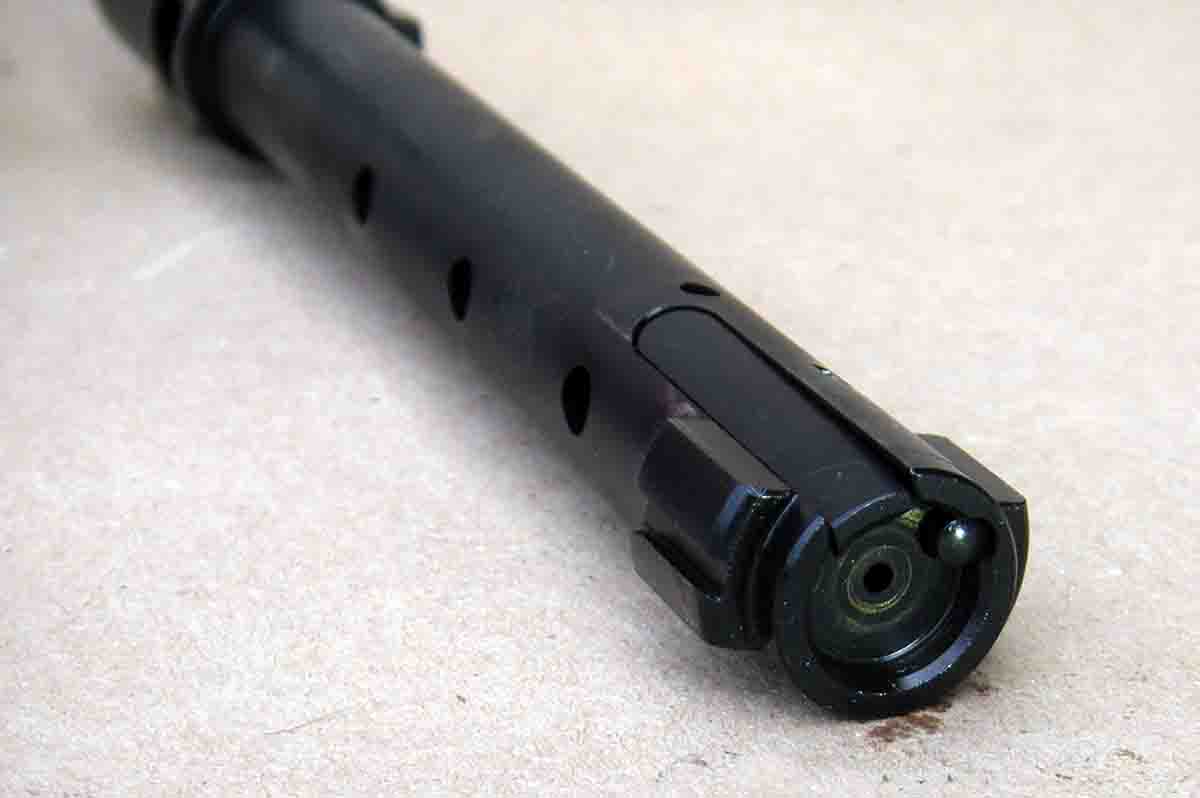 As indicated, the Howa Model 1500 has undergone minor changes over the years. However, the most significant change occurred in 2012. While a slight repositioning of the ejector and extractor had occurred prior to 2012 to better direct fired cases out of the ejection port, the current 1500 benefits from those design changes with smoother feeding and more reliable extraction and ejection. Rifles built after 2012 include a new two-stage trigger that results in an approximate 2.5- to 3-pound pull right out of the box. The sliding three-position safety became standard at this time and is an appealing feature for field rifles.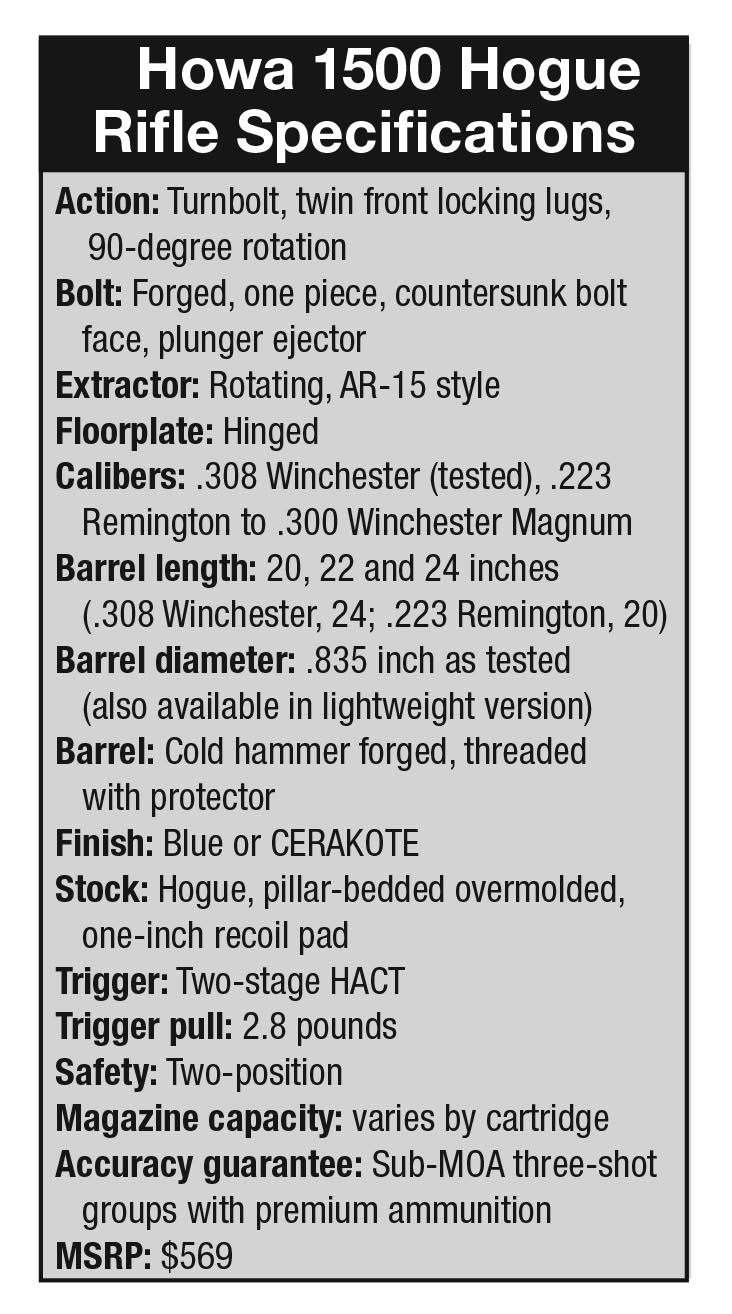 The Model 1500 is offered in most popular cartridges from .223 Remington to .338 Winchester Magnum. In its basic configuration, it is available in two action lengths. The short-action version houses cartridges that range from .223 Remington through .308 Winchester and have an overall cartridge length within 2.810 inches. However, it will also accommodate the various short magnums that have overall cartridge lengths up to 2.860 inches. The long action easily houses .30-06-length cartridges (3.340 inches) as well as .375 H&H-length cartridges (3.600 inches) such as the .300 Weatherby Magnum. (Howa offers a third action length known as the "Mini" that is designed specifically for the .223, 6.5 Grendel and 7.62x39mm, but that version features a detachable box magazine and is not the traditional Model 1500 reviewed here.)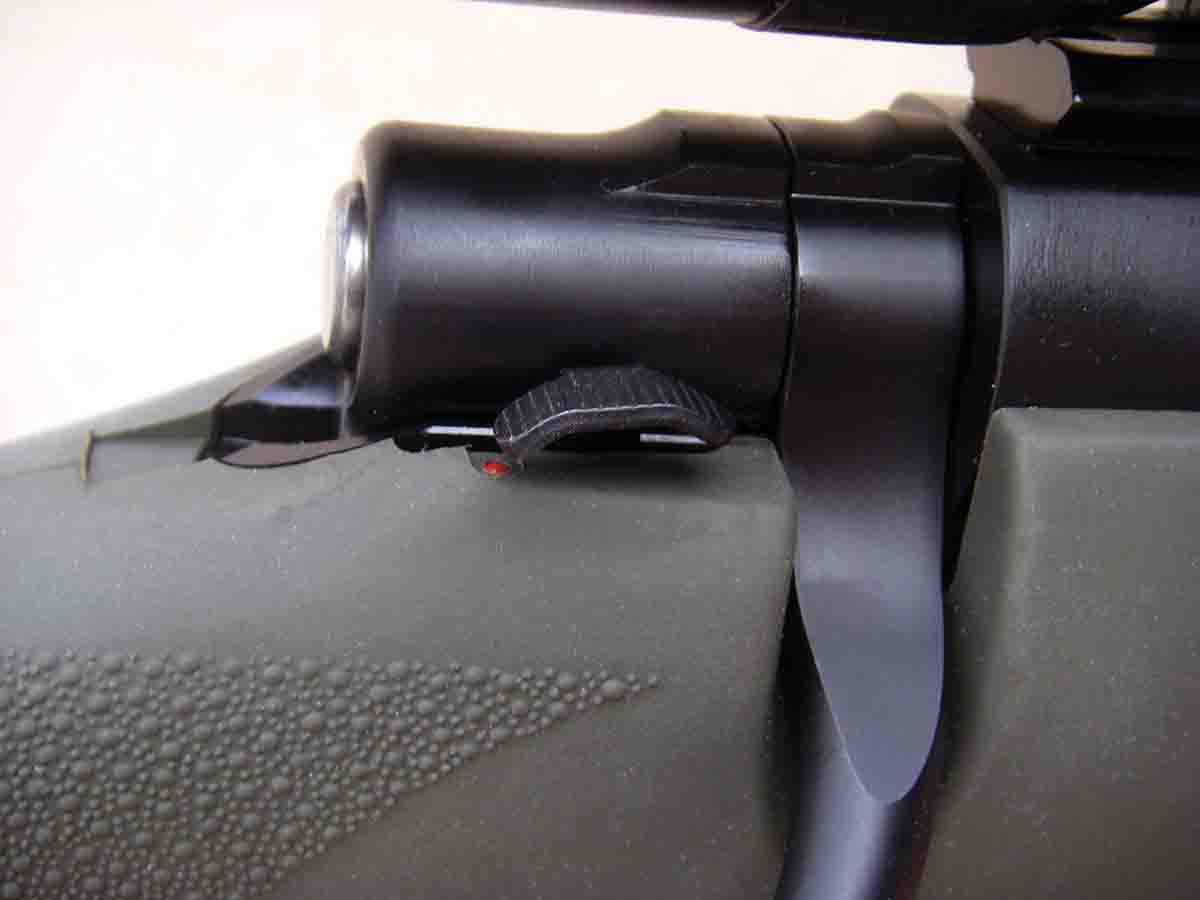 I have been using Howa Model 1500 rifles since the 1970s and have developed considerable respect for their out-of-box accuracy, smooth function and reliability. For example, beginning in 2012 a number of Howa 1500 rifles were purchased in several calibers for the specific purpose of developing handloading data for Wolfe Publishing's
LoadData.com
website. These rifles have been shot extensively, with many thousands of rounds being fired through each, but none of the rifles experienced a single mechanical failure. When subjected to this same abuse, other common bolt-action rifles have failed with broken extractors, ejectors, etc. The 1500's reliability cannot be ignored.
Howa barrels are constructed of high-quality chrome-moly steel that is cold hammer forged to help prevent warping during manufacture. Barrels are closely scrutinized for proper surface finish and checked for straightness to assure accuracy. While hammer- forged barrels are not usually a first choice among match shooters, they can be very accurate if care is taken in their construction. They can be produced in large quantities at a modest cost, and some sources indicate that a hammer-forged barrel's life expectancy is comparatively long.
Legacy Sports recommends a barrel break-in procedure for the Model 1500, which is usually beneficial for hammer-forged barrels. In short, Legacy suggests firing the first 10 cartridges with jacketed bullets and cleaning the barrel between each shot using a commercial bore cleaner such as Lyman's Butch's Bore Shine, Bore Tech Inc. Copper Remover or Montana X-Treme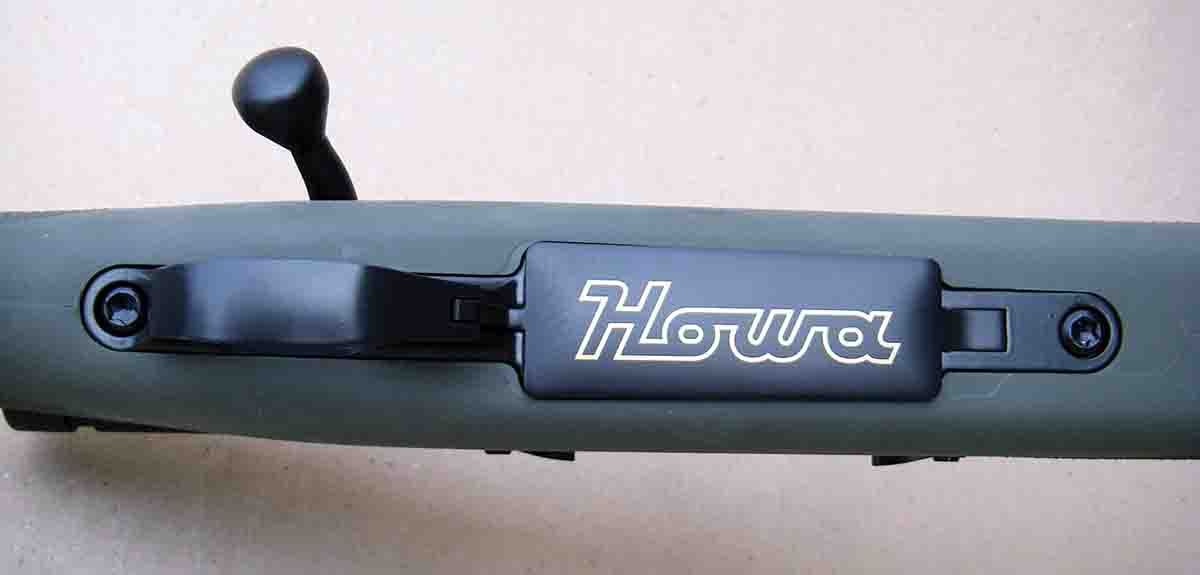 Copper Killer. Use only a soaked patch rather than a wire brush. In essence, we are trying to "season" the bore. Allow the barrel to cool between shots. After the first 10 shots, two shots can be fired consecutively and the barrel cleaned, which is repeated for the next 10 shots. This will help with the burnishing process. Again, keep the barrel cool. According to Legacy Sports, "If the barrel is allowed to heat up during break in it will impede the steel's ability to develop a home registration point, or memory. It will have a tendency to make the barrel 'walk' or 'climb' when it heats up in the future."
The two sample Howa Model 1500 rifles used here displayed excellent machining and uniformity, which is not surprising. Howa is a major manufacturer in Japan that makes a wide variety of products including heavy equipment and vehicles. In an effort to keep costs in check, the barreled action's finish is matte, but nonetheless attractive. It is nonreflective and practical for hunters.
As its name implies, the Legacy Sports Howa Model 1500 Hogue rifle features a textured Hogue over-molded stock in classic style. It features dual aluminum pillar bedding blocks and a soft one-inch-thick recoil pad that is generously large to disperse recoil. The barrel is free floating.
The two-stage trigger pull was 2.8 pounds and broke cleanly with only modest after-travel. As of this writing, I have not attempted to make any adjustments, as the factory screws are set with locking compound.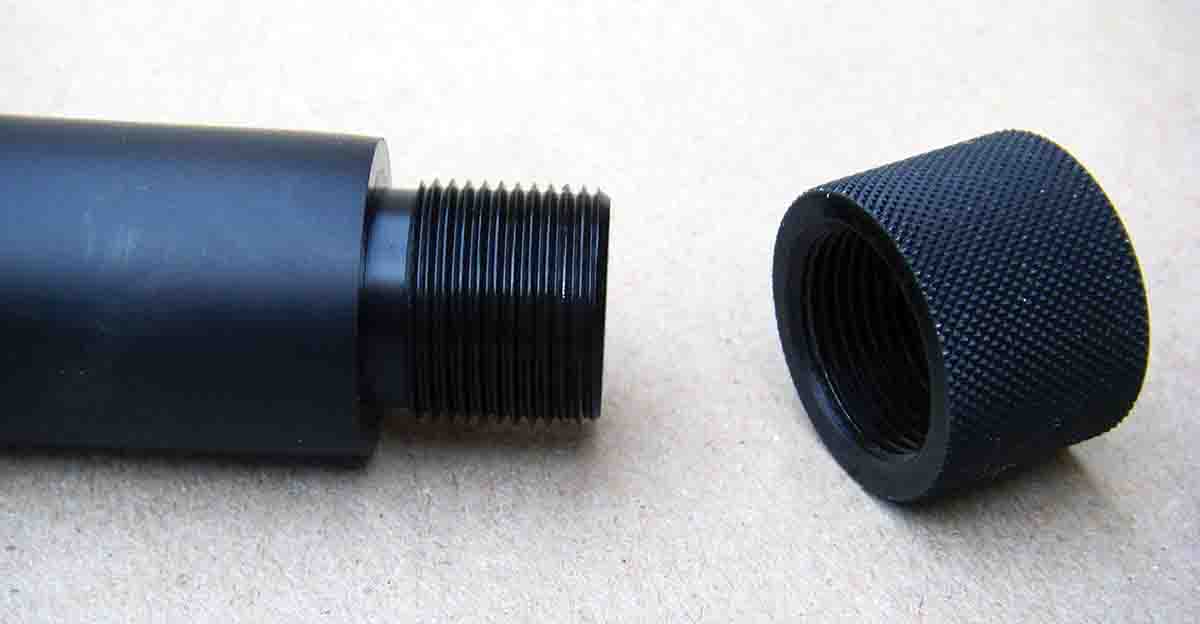 The two most common aftermarket additions to bolt-action rifles are usually the stock and trigger. While the factory installed versions are good, there is a broad selection of improved products available. For instance, Stocky's, Bell & Carlson, H-S Precision and others offer a variety of custom, high-quality stocks for the Howa 1500 that will fit a specific hunting, target or tactical application. Timney, Rifle Basix and other manufacturers offer adjustable replacement trigger assemblies that provide outstanding trigger pulls that break crisply with minimal after-travel. The point is, the Howa rifle is easily customized with top-notch after-market components.
For accuracy testing, a Swarovski Z6 1.7-10x 42mm variable scope was installed using Weaver-style cross-slot bases and Leu-pold QRW rings.
As can be seen in the accompanying table, a variety of factory loads from Barnes, Black Hills, Federal Cartridge, Hornady, Nosler and Winchester were tried. Every load produced groups that were under the accuracy guarantee and included big-game hunting bullets such as the Nosler Partition and Ballistic Tip, Barnes TTSX and Hornady SST. Several loads grouped into .5 inch or less. For example, Black Hills Gold containing the Hornady 155-grain A-MAX bullet grouped into .5 inch while the Nosler Ballistic Tip 165- grain load grouped into .45 inch. In spite of these impressive performances, I suspect that with some additional seasoning of the bore, groups will tighten.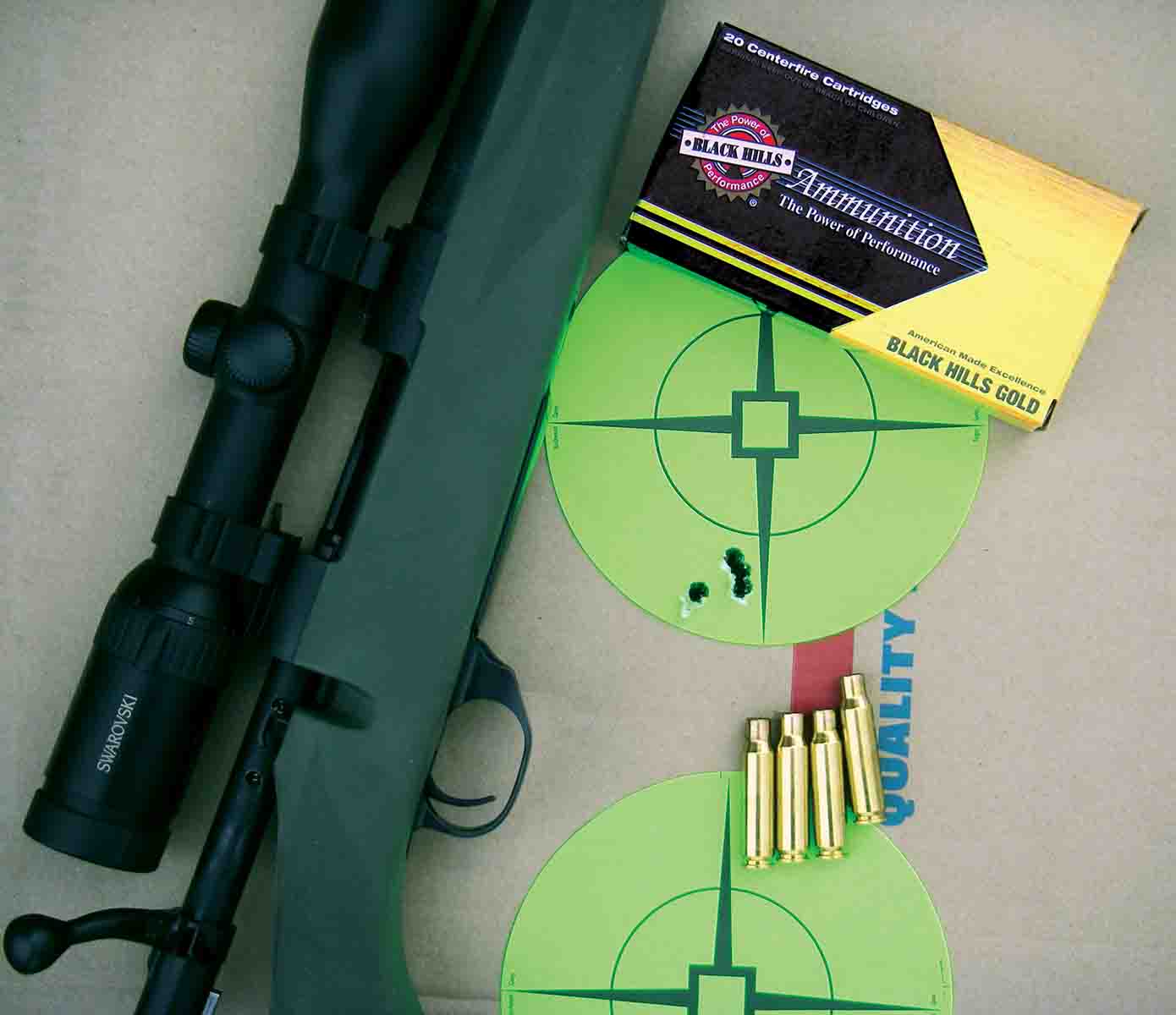 A number of carefully assembled handloads were also tried; however, none were specifically tailored to this rifle. In other words, cases were full-length sized rather than neck sized, and overall cartridge lengths were held within the industry standard of 2.810 inches. These loads are practical to use in the field and can be used in other rifles.
Notable accuracy was obtained using Nosler cases, CCI BR-2 primers, Nosler 150-grain Ballistic Tip bullets and 45.5 grains of Hodgdon Varget powder for 2,851 fps, which grouped into just under .40 inch. Another handload that produced identical accuracy includes the Hornady 178-grain ELD-X bullet pushed to 2,648 fps using 43.5 grains of Varget. Several other handloads grouped into just over .5 inch.
Regarding the Model 1500 .223 Remington with its comparatively short, stiff, heavyweight barrel and a Nikon P223 4-12x variable scope; time did not allow as much accuracy work as compared to the .308 Winchester rifle. However, initial testing with factory loads from Federal (55-grain Power-Shok softpoint) and Hornady (60-grain TAP FPD) proved that the rifle was capable of .5-inch groups. With handloads containing Speer 55-grain softpoint bullets and 24.3 grains of Ramshot TAC powder assembled in mixed headstamped cases, five-shot groups hovered around .5 inch. If premium factory loads would have been used, or handloads were developed using premium components, accuracy certainly would have improved.
The Howa Model 1500 is a good rifle. It is well designed, machined from solid forgings, offers smooth, reliable function and comes with an accuracy guarantee that it easily exceeds.