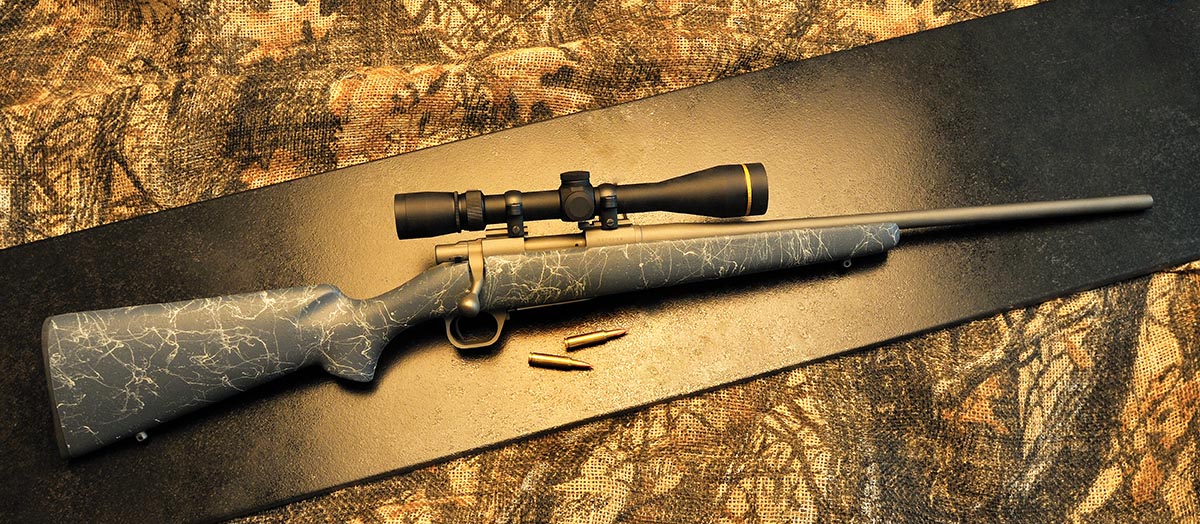 While it's enjoyable to have a rewarding career during your life, it's even nicer to find something better to do when you retire. Such is the case of Wayne York, who runs Oregunsmithing in Pendleton, Oregon. Formerly an Oregon State Trooper, York was a gunsmith prior to his service in law enforcement and continued in it afterward, making Oregunsmithing a go-to place when a quality firearm is needed.

One look at his website shows he is knowledgeable in his craft. York has a well-rounded company dealing in custom rifles, shotguns and pistols. He also manufactures Pendleton Composite Stocks. On top of all that, he is one of only a few people who will rebore and reline rifle barrels (in 18 different calibers).
For the most part, custom rifles are the main thrust of the operation. York offers a standard, light and ultra-lightweight rifle ranging from 4.5 pounds (without scope) from most actions available today, including Remington, Weatherby, Browning and others. Everything from actions, barrels and stocks are available, ensuring a complete rifle made to customer specifications.
York sent a rifle based on the popular Howa Mini Action with a 20-inch, cut-rifled 1:10 twist barrel with a tungsten gray Cerakote and an action with a new bottom metal design. York chambered this rifle with one of his personal wildcats, the .24 York. Along with his .25 York, both are based on the 6.8 SPC with a
30-degree shoulder and a shortened neck. Both cartridges are good for 3,200 fps with an 80-grain bullet.
Stocks are made in-house with blended epoxies, are carbon fiber reinforced with steel cross pins and finished off with a Pachmayr Decelerator recoil pad. The proprietary finish is very durable while adding an excellent texture to the stock. York can be contacted at oregunsmithingllc.com.