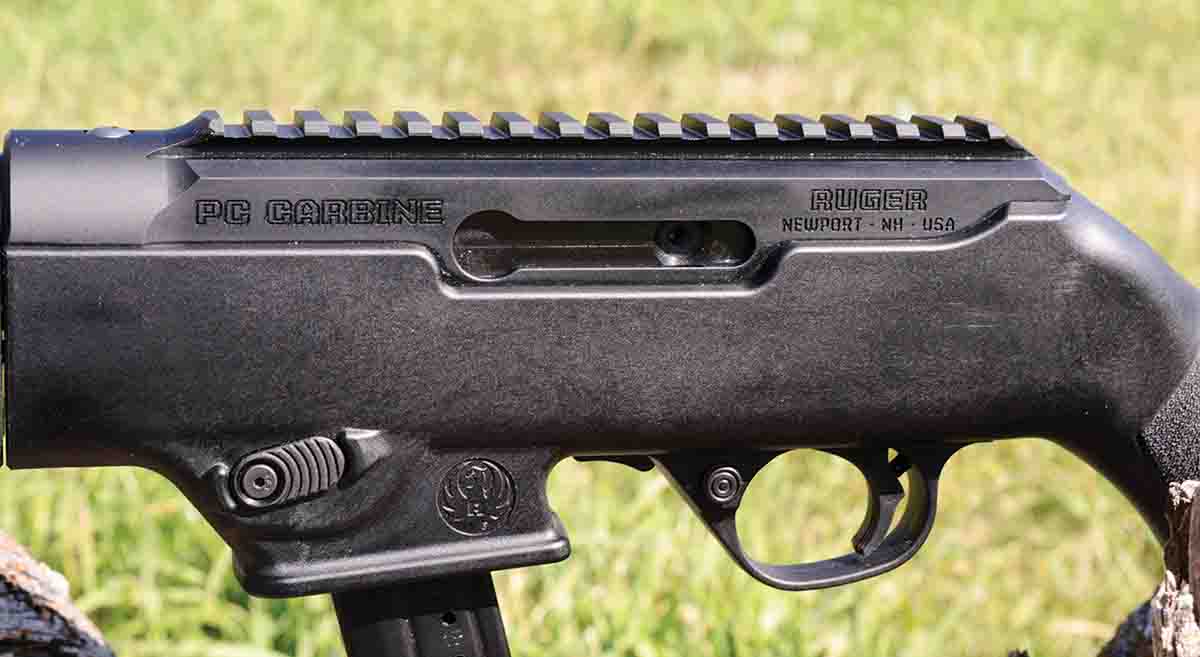 As a rule, gun writers can get loaner firearms on consignment for a set period of time. Some companies stipulate three months, others six months. At the end of the time period, we have the choice of paying for the guns, admittedly at an attractive discount, or returning them to the company. Personally, it is a rare bird that I purchase. However, not long ago I spent my hard-earned gun writer bucks on one such bird.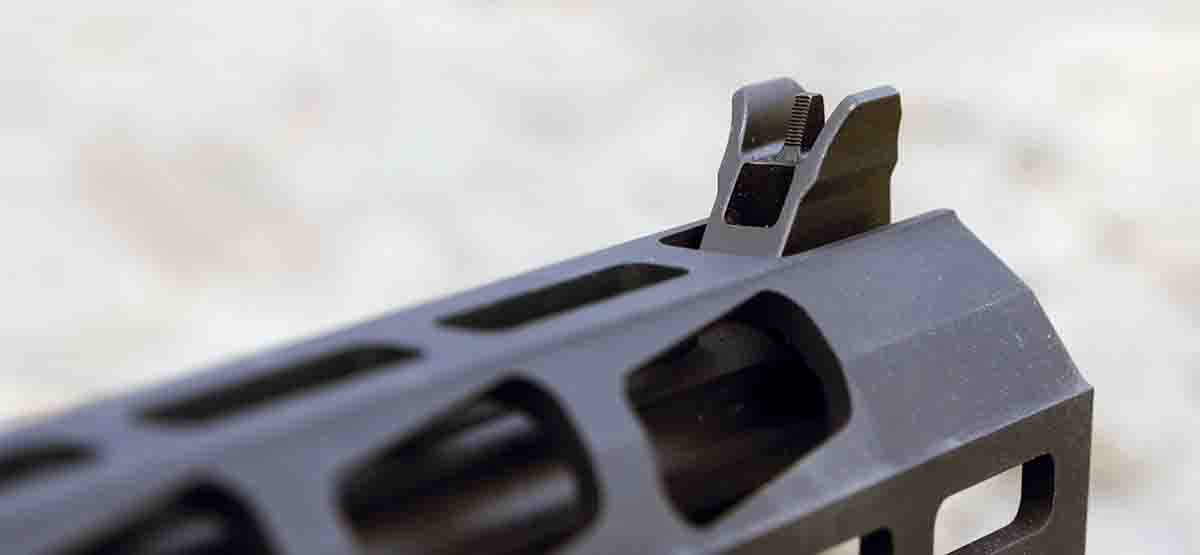 Usually my focus is with firearms of yesteryear: historical rifles crafted of wood and steel, and hopefully firing obsolete cartridges. This recent purchase includes no wood, not much steel, has no place in history and is chambered for one of the world's most popular pistol cartridges.
It's a Ruger PC9 carbine, which I assume stands for Pistol Cartridge 9mm Luger in common parlance today. The PC9 is a semiauto that takes magazines of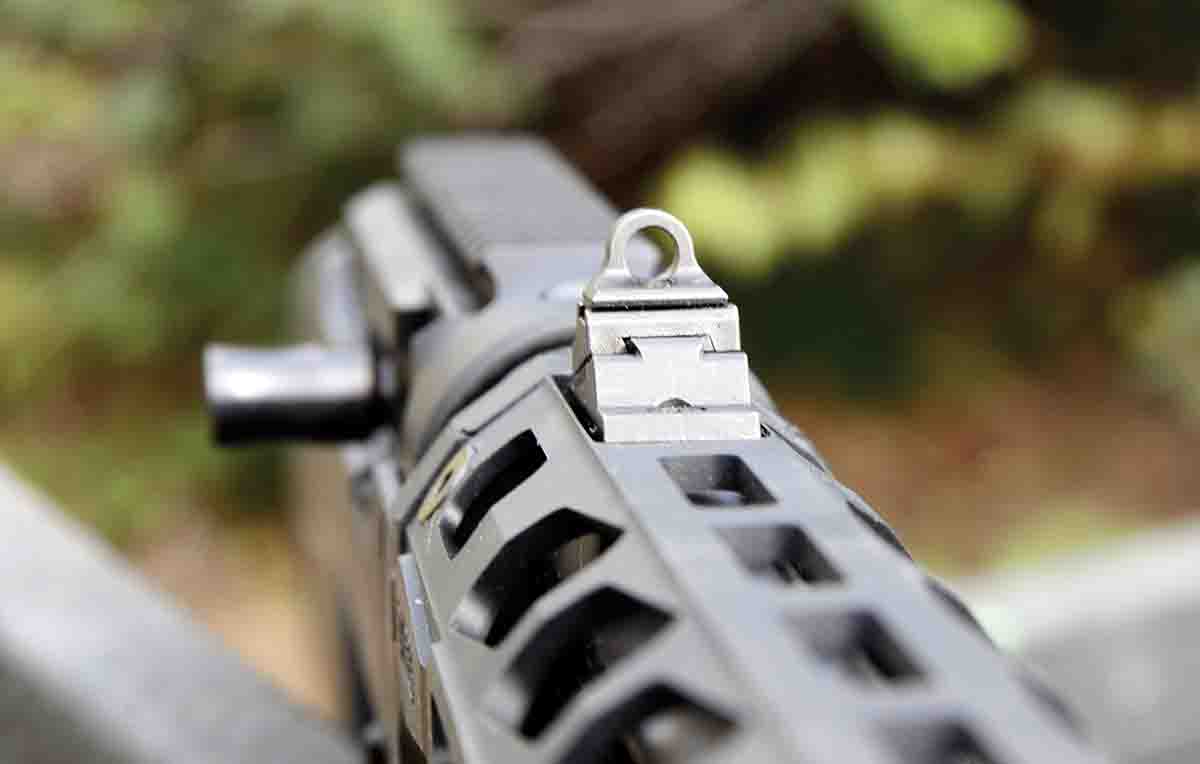 either 10- or 17-round capacity. As shipped, Ruger PC9s come with one magazine; the same type as used in its Security-9 pistols. State laws where the PC9 is shipped determine whether it is accompanied by a 10- or 17-round magazine.
All PC9s have synthetic stocks. Ruger's colors are black or a red, white and blue option resembling the U.S. flag. Its website shows some PC9s available from large distributers with desert tan or camouflage stocks. All the guns mentioned so far in this paragraph have traditional curved pistol grip stocks with normal forearms. However, other PC9 versions have traditional buttstocks, but instead of forearms there are perforated anodized aluminum barrel shrouds that are greatly reminiscent of some World War II-era submachine guns. Another PC9 option is an extendible buttstock with a vertical pistol grip. These also have the perforated barrel shroud.
All PC9 versions, except that latter one mentioned, come with iron sights. Extendible buttstock models have long rails for optical sights. Iron sights standard on the other PC9s consist of ghost ring rear apertures with serrated blade front sights protected by steel wings. Rear aperture sights are on an angled platform and held in place by hex-type screws. Loosening screws with supplied wrenches allows apertures to slide vertically and horizontally for zeroing.
Regardless of stock style, all PC9 carbines come with a 16.12-inch barrel. Rifling is right hand with a 1:10 twist rate. Weights vary from 6.6 pounds with traditional forearm types to 7.3 pounds for extendible stock variations.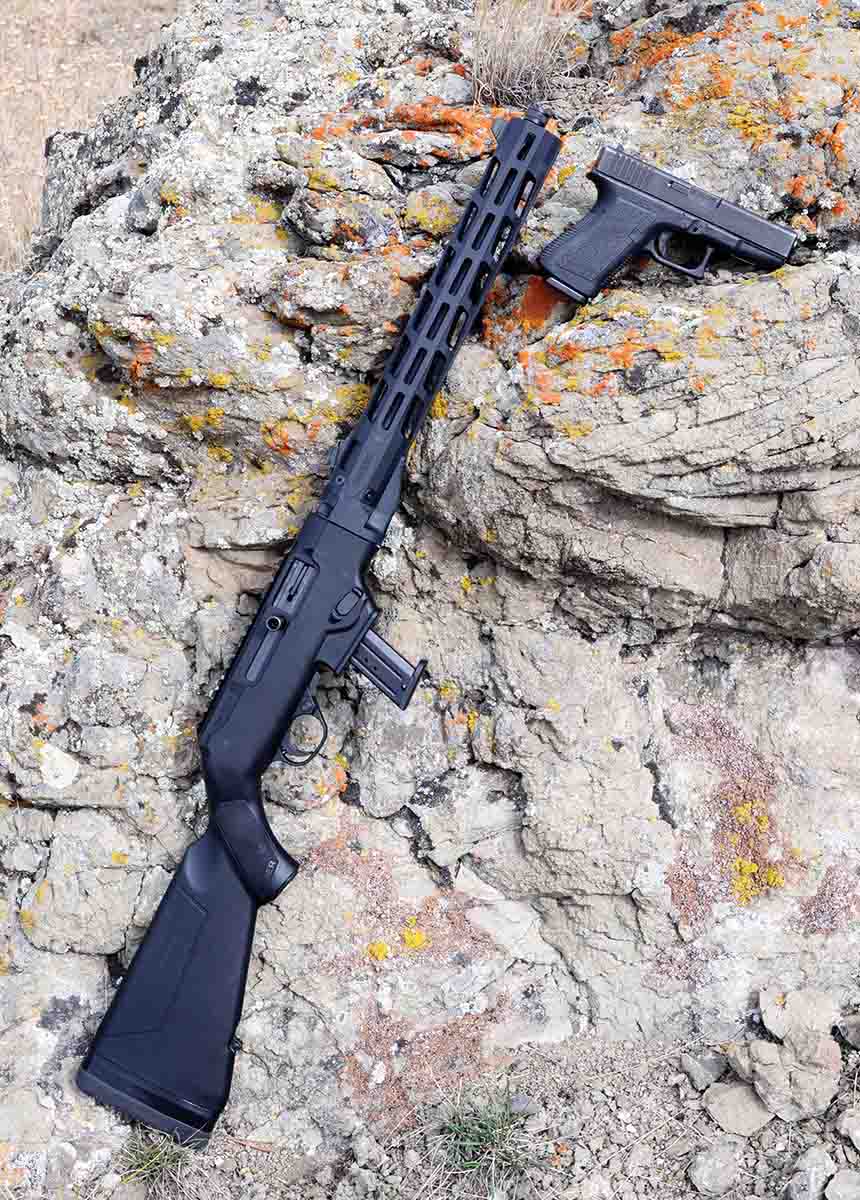 Ruger's website bills this carbine as "versatile." One such feature is length of pull. As shipped with normal stocks, standard length of pull is 12.62 inches. Two extra pads are supplied that can incrementally increase that measurement to 14.12 inches. Before adding any pads, overall carbine length is 34.37 inches. Adding pads increases length accordingly. The extendible stock version's length of pull ranges from 10.5 to 13.75 inches. This next item is certainly a bit of versatility. As shipped, the bolt handle and magazine release button come on the right side for the former and the left side for the latter. With the supplied hex wrenches, both items can be reversed. Here's a twist: each PC9 is shipped with the necessary parts to convert the magazine well to accept Glock 9mm Luger magazines.
To be honest, thus far all the information provided can be gleaned from Ruger's website; exactly where I found it. Now it's time to get personal. As readers might know, I've a penchant for pistol cartridge carbines, all the way back to Winchester's of the late nineteenth-century. And I admit to having looked in the not too distant past at ARs chambered for pistol cartridges for utility use here at Rancho Venturino. (That's a joke term we use when the neighbors' cows find their way onto my rifle range.)
With that mindset, when hearing of Ruger's new pistol cartridge carbine, I ordered one without specifying anything about it. By a stroke of luck, I landed one that suited my fancy. It is the version with a synthetic buttstock, anodized aluminum barrel shroud and iron sights. Since I have no Glocks or their magazines, I left the standard magazine well, the bolt handle and magazine release alone. When initially shouldering the PC9, I was surprised to find the ghost ring aperture sight perfectly in my vision; then when firing it at paper targets the first time, I also found it was perfectly zeroed. That was at 25 yards with two Black Hills 9mm Luger factory loads with 115-grain FMJ bullets and 124-grain JHPs.
Since that first day, I've also fired handloads with two types of FMJ bullets, one cast bullet and three powders. Also on hand were some Finnish military surplus 9mm loads with 115-grain FMJs. The exact specifics can be viewed in the accompanying table. Regarding accuracy, thus far all loads have grouped reasonably well considering this carbine is meant for short range. At 25 yards, groups have ranged from one-hole clusters to 2-inch spreads. The larger group was with Oregon Trail 124-grain cast RNs and 4.2 grains of W-231. Conversely, the same bullet grouped nearly into a single hole with 4.5 grains of Unique. FMJs usually hold to about one to 1.5 inches at 25 yards. I'm trying to decide whether to put a red dot sight on it or leave it with the ghost ring. I'm also thinking of reversing the bolt handle and magazine release. It's nice to have options. Functioning with all loads has been 100 percent.
A feature unobserved when perusing the Ruger website was that some PC9s come with threaded barrels and some with quick-detachable barrels. Mine is the latter type, as I discovered when cleaning it for the first time: open the bolt, press a button and twist the barrel. Shroud and all slides right off the receiver. My only complaint about the PC9 is that loading the 17-round magazines is hard on the fingers. Ruger offers a nifty magazine loading tool. I bought one along with extra magazines.
Yvonne is adverse to heavy recoil, but with mild recoiling rifles I let her have a try with them so at least she understands their basic operation. After running a full magazine through this PC9 she turned to me and said, "I think you should buy this one."