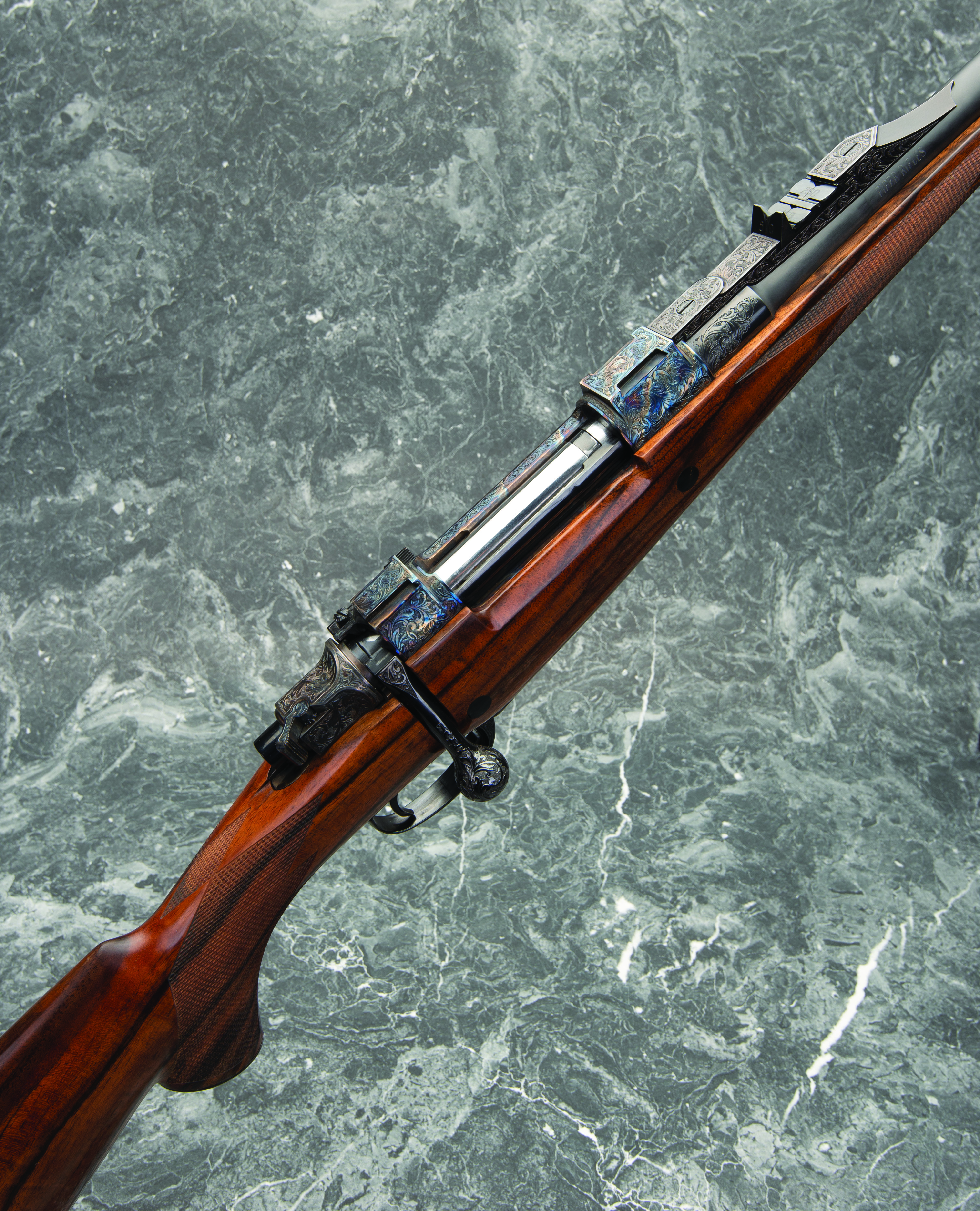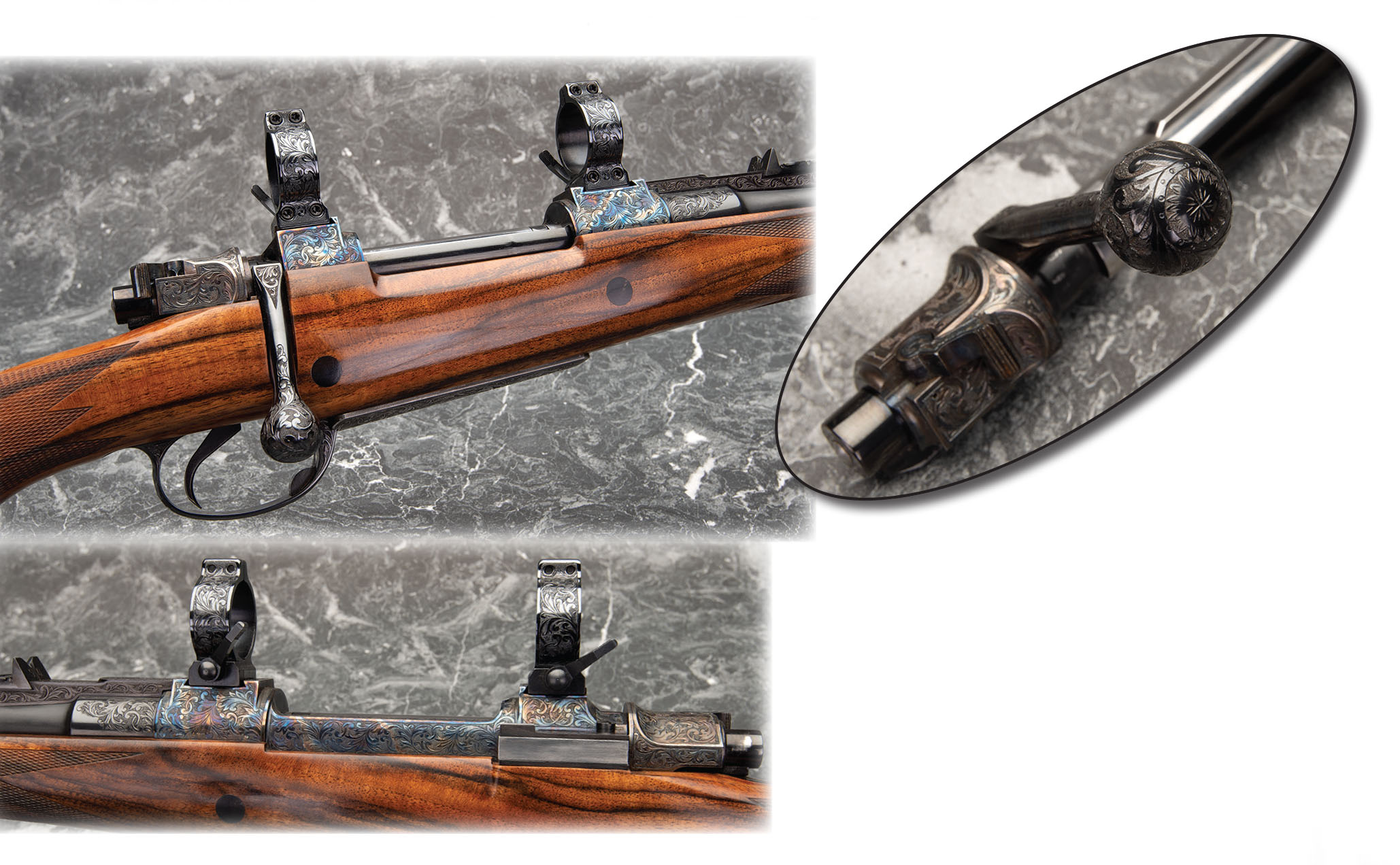 The quality of today's custom rifles never seems to end, and this one from Ben Piper is a prime example of how the art of building a fine, personalized rifle is still much in demand today. The lines are clean, with the overall presentation one of class, fine execution and style, with all the wood and metalwork done by Ben himself.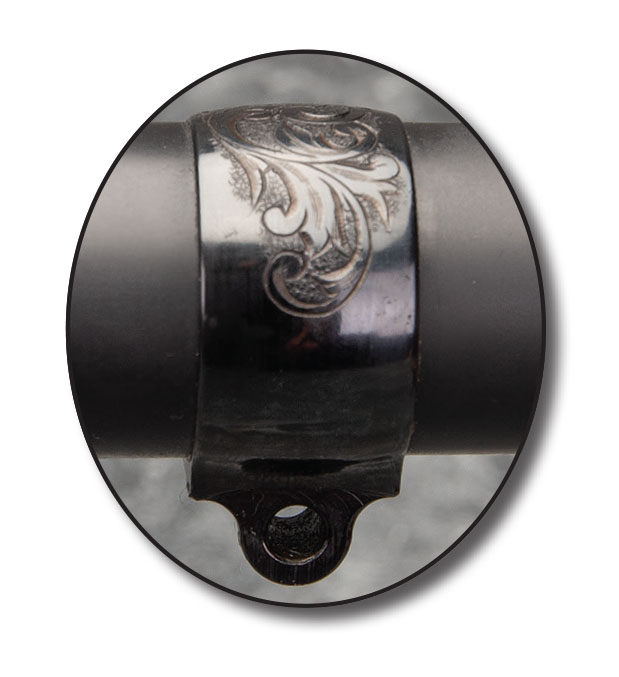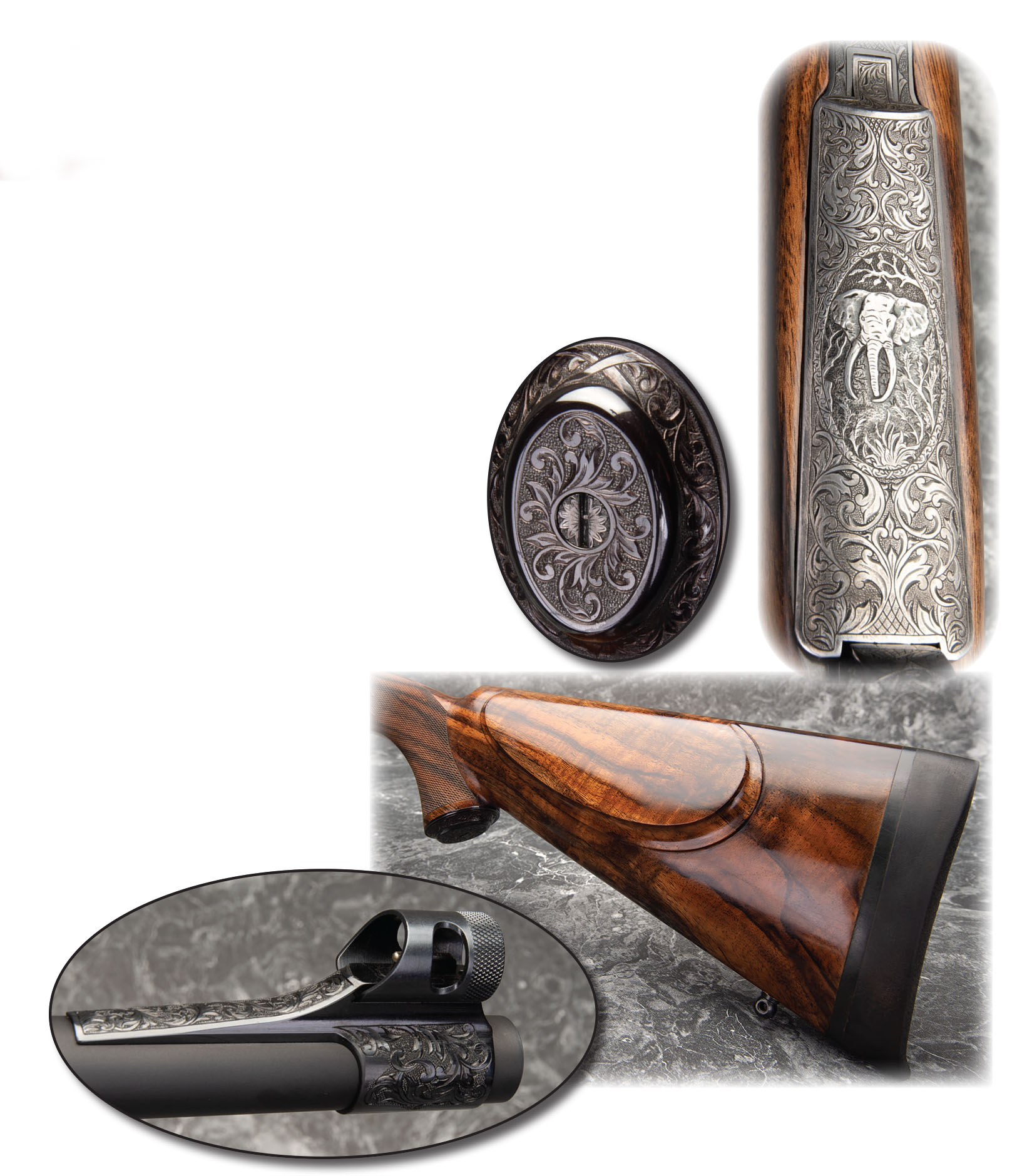 Ben started out with an exhibition grade piece of Turkish walnut and hand carved it to a classic pattern. Once it was down to his specifications, he added a buffalo horn forend tip and steel cross bolts topped off with buffalo horn cross-bolt plugs. To bring out the color, grain and figure of this handsome stock, Ben hand rubbed 30 coats of "London's best" oil finish. The exquisite checkering was executed by David VanBoxtaele of Get a Grip Checkering in a traditional point pattern.
From here, the rifle really started to take shape. For the action, Ben began with a Granite Mountain action, added a custom-checkered bolt handle and shortened the rear tang. To this, he added a Lothar Walther barrel chambered in .375 Holland & Holland. The barrel is 23 inches long with a 1:10 twist, all made to his custom contour with a handmade barrel band. For iron sights, he installed a handmade quarter rib with a rear sight insert in concert with a New England Custom Gun Masterpiece front sight with a hood and finishing up with complete color case hardening of the action.
The engraving covers the action, quarter-rib, scope rings, bolt handle, trigger guard, pistol grip cap and the floorplate. The famed elephant "Ahmad Khan," was accomplished in the traditional Germanic-style by using a hammer and chisel by Master Engraver, Phillip L. Quigley.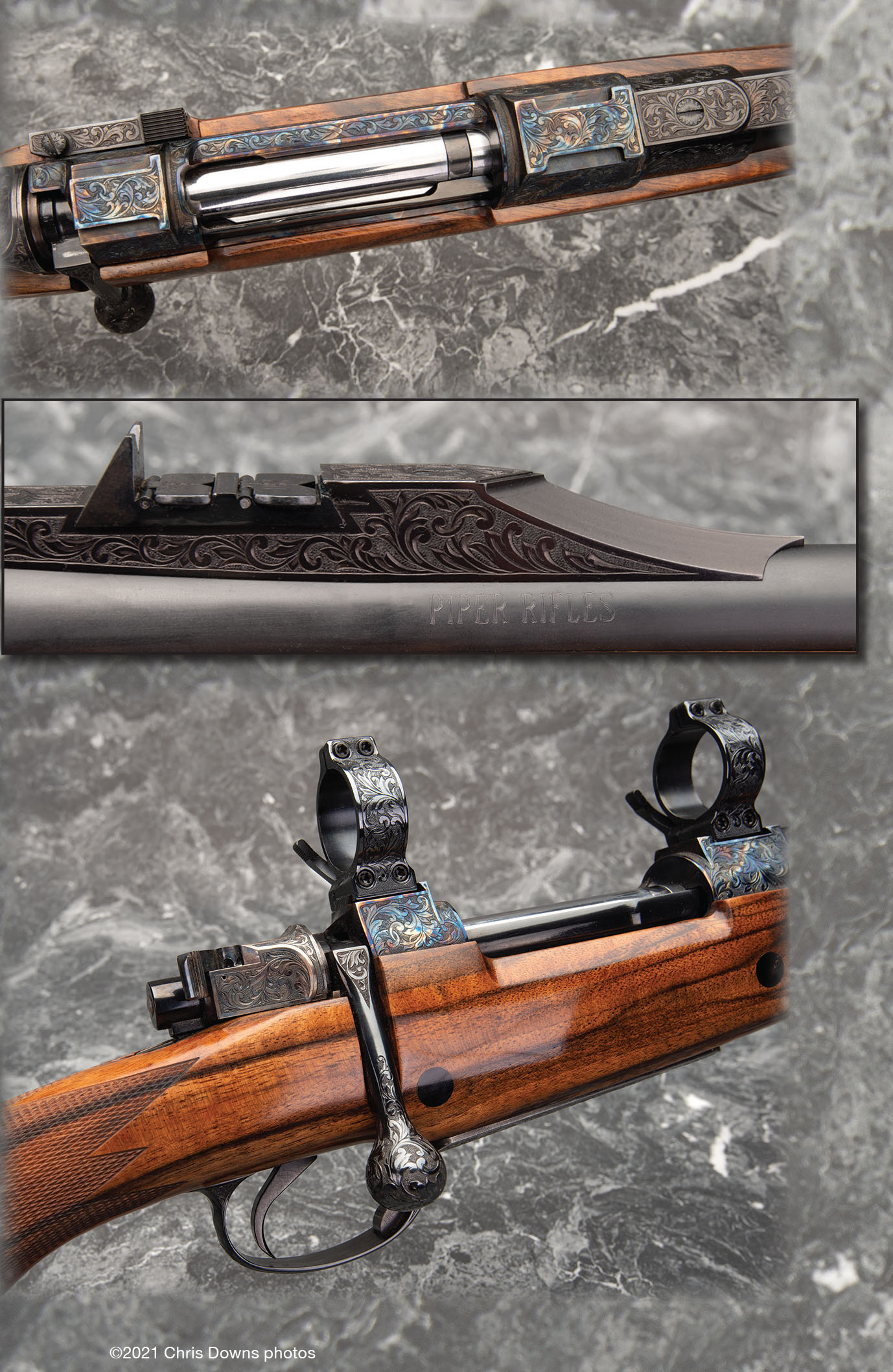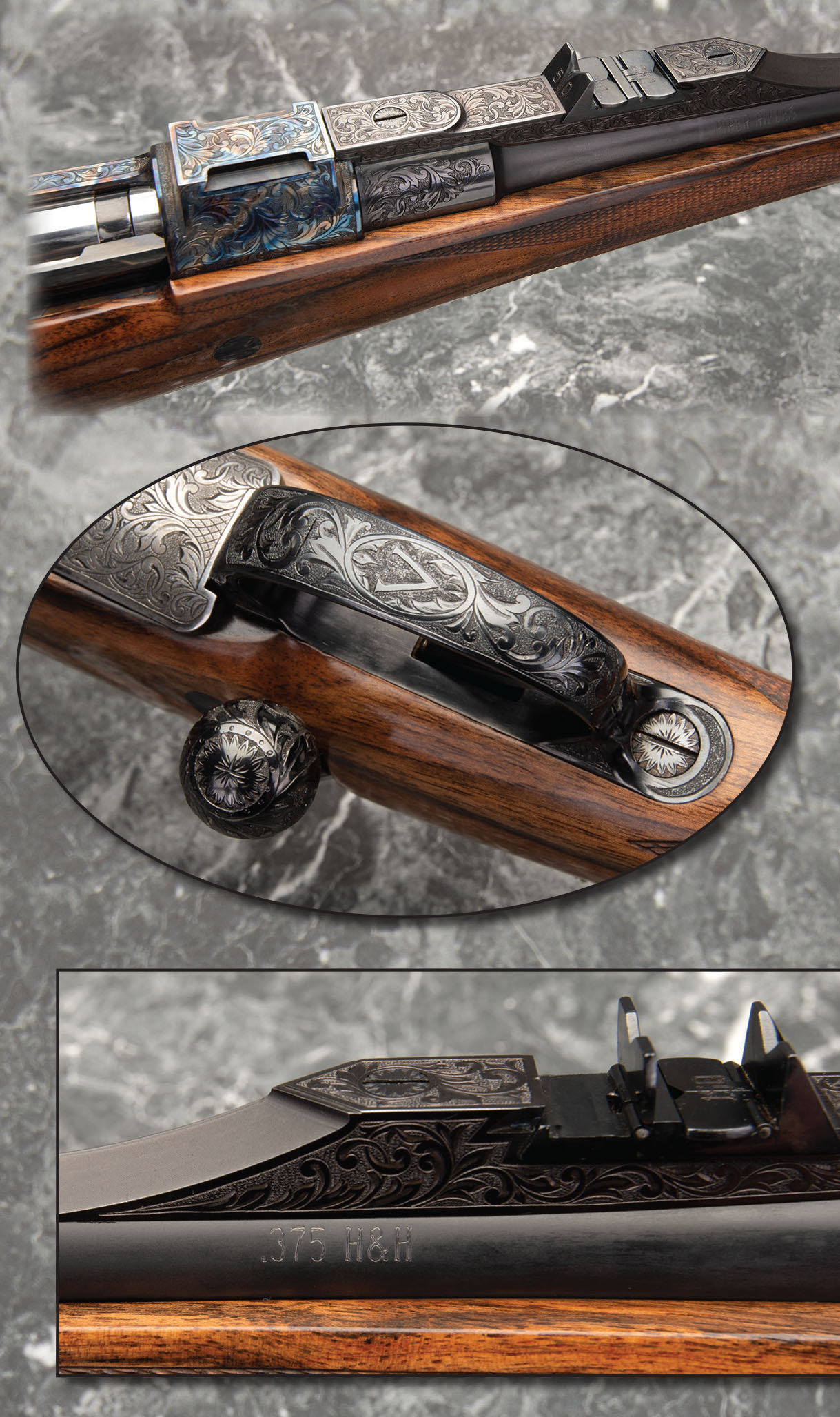 For more information, contact Ben Piper at bpiper@live.com.