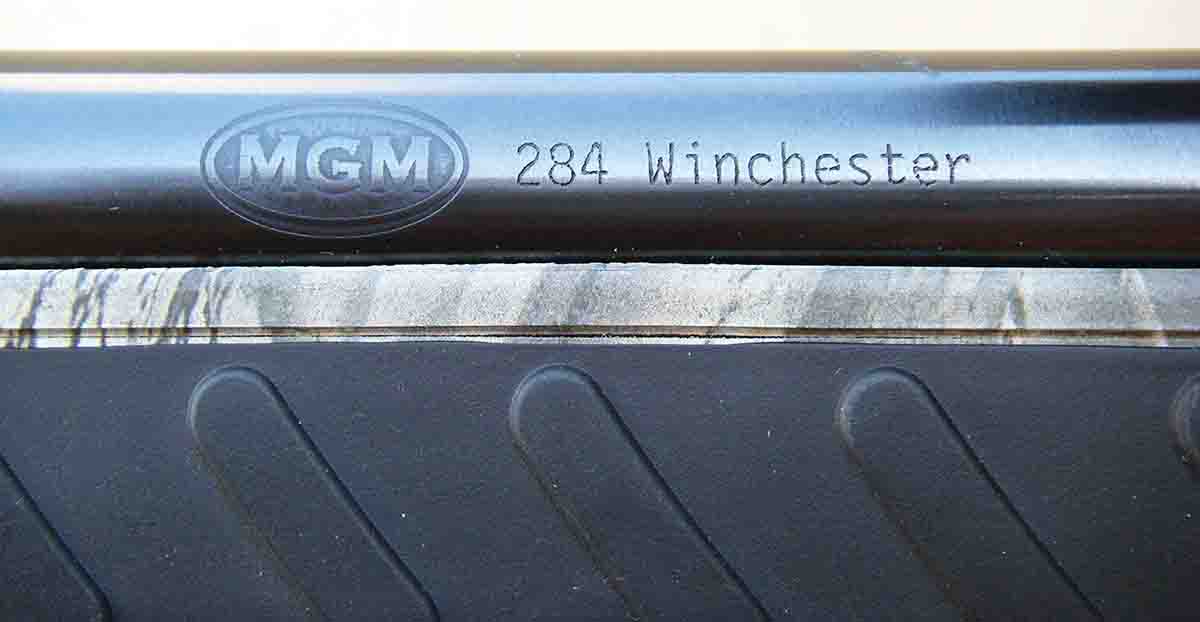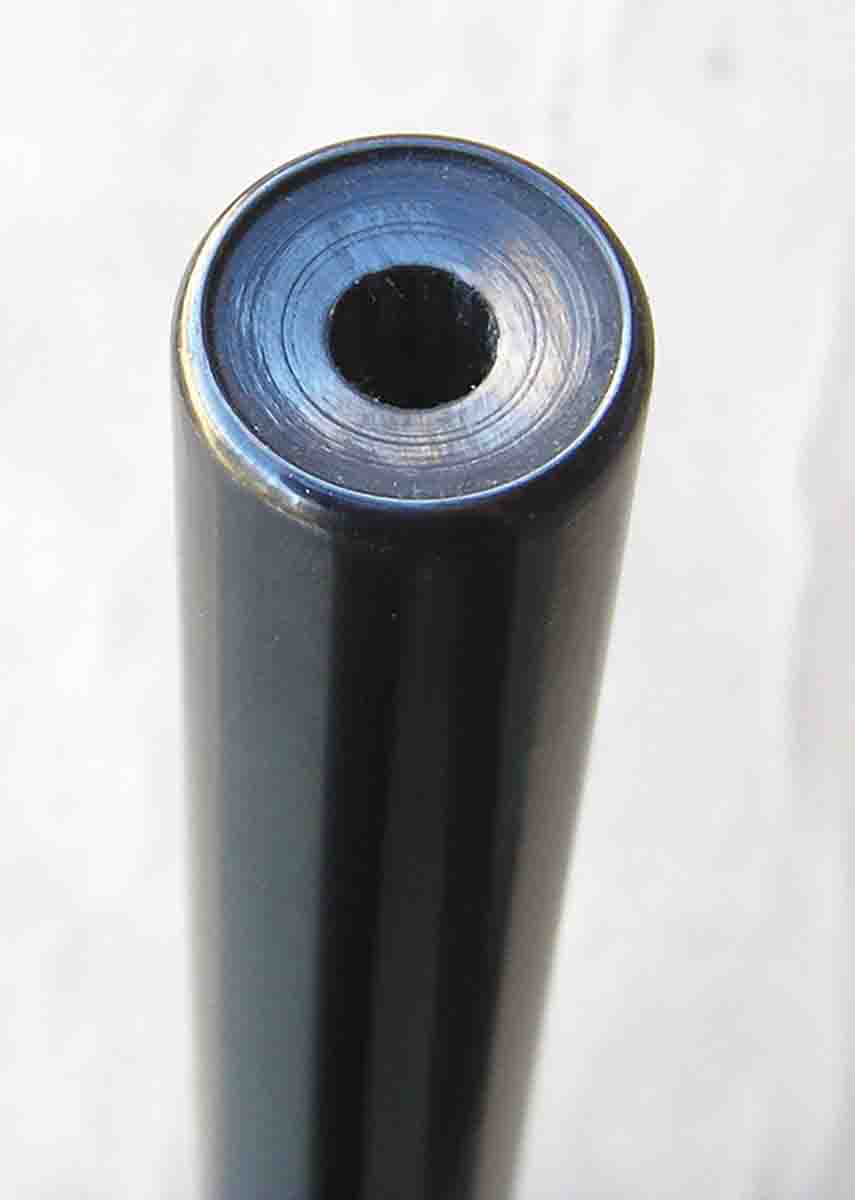 Many years ago, I needed a Remington Model 700 chambered in .17 Remington specifically to develop handload data for LoadData.com. This is a relatively hard rifle and caliber to find. I had several dealers searching for me, but to no avail. One of the dealers inquired if I had any experience with Match Grade Machine barrels, which I had not.
He then handed me a beautifully machined and blue finished MGM barrel made for a Thompson/Center Encore rifle that was chambered for .17 Remington. After studying the overall quality, a price was negotiated and by the next day, a scope was mounted and the barrel was evaluated for accuracy and overall performance. With carefully tailored handloads, four-shot groups were typically measuring .300 to .500 inch. I was impressed.
The Thompson/Center Arms Encore and G2 Contender are outstanding single-shot rifles. Their origins began with the famous Contender single-shot pistol that was introduced in 1967 and featured a break-open action, an external hammer and interchangeable barrels that were offered in dozens of chamberings that included rimfire and centerfire cartridges. Thompson/Center eventually opened a custom shop that offered many non-standard barrels and calibers. The Contender developed a reputation for accuracy and became popular among hunters and target shooters.
However, the original Contender had some design shortcomings and was limited as to how much pressure and head thrust it could handle and it was discontinued in 2000. In 2002, Thompson/Center Arms redesigned the Contender, which became the G2 Contender, which was offered in handgun and rifle configurations. Like its predecessor, it featured interchangeable barrels with rimfire and centerfire capability, but its function and design were notably improved, and it was offered in stainless or blue finishes.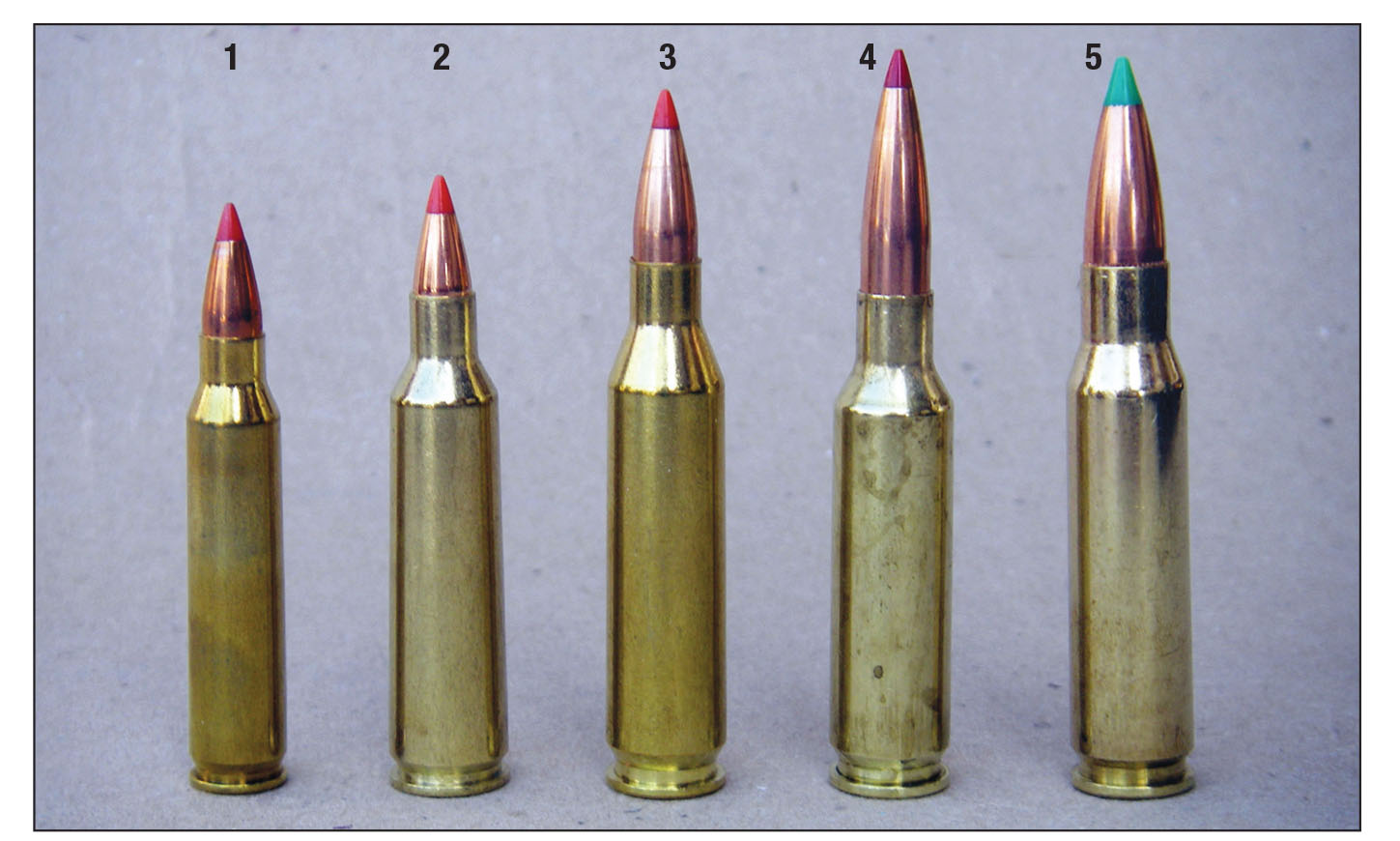 Recognizing the need for a larger and stronger single-shot action featuring interchangeable barrel capability, in 1998, Thompson/Center Arms introduced the Encore, which is centerfire only and designed for higher pressure (and larger) cartridges than the Contender or G2 Contender. This made it suitable for more mainstream rifle cartridges, and its success has been huge.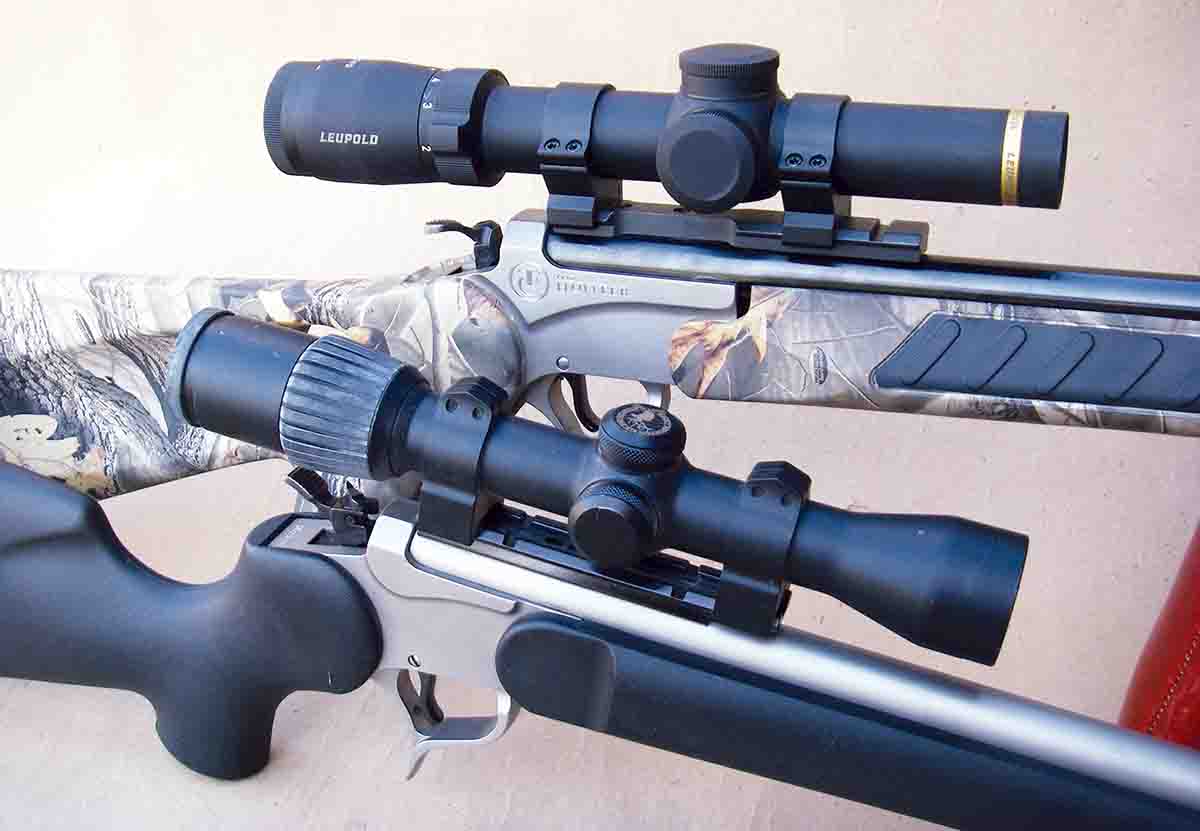 While both the G2 Contender and Encore are still offered as handguns, in rifle configuration, their popularity has enjoyed widespread use. They boast of accuracy, reliability, high quality and are offered at attractive prices. Naturally, the action is short, which results in a shorter overall rifle length when compared with a common bolt action with the same barrel length.
In 2006, Smith & Wesson purchased Thompson/Center Arms, and manufacturing was eventually moved from Rochester, New Hampshire, to Springfield, Massachusetts. While quality has remained good, barrel and caliber availability has become very limited. This has left a significant void. Many previously offered barrels for popular cartridges, as well as those chambered for wildcat and proprietary cartridges, special order items, etc., are no longer available. Many times I have wished that I would have purchased a given barrel or caliber when it was still available.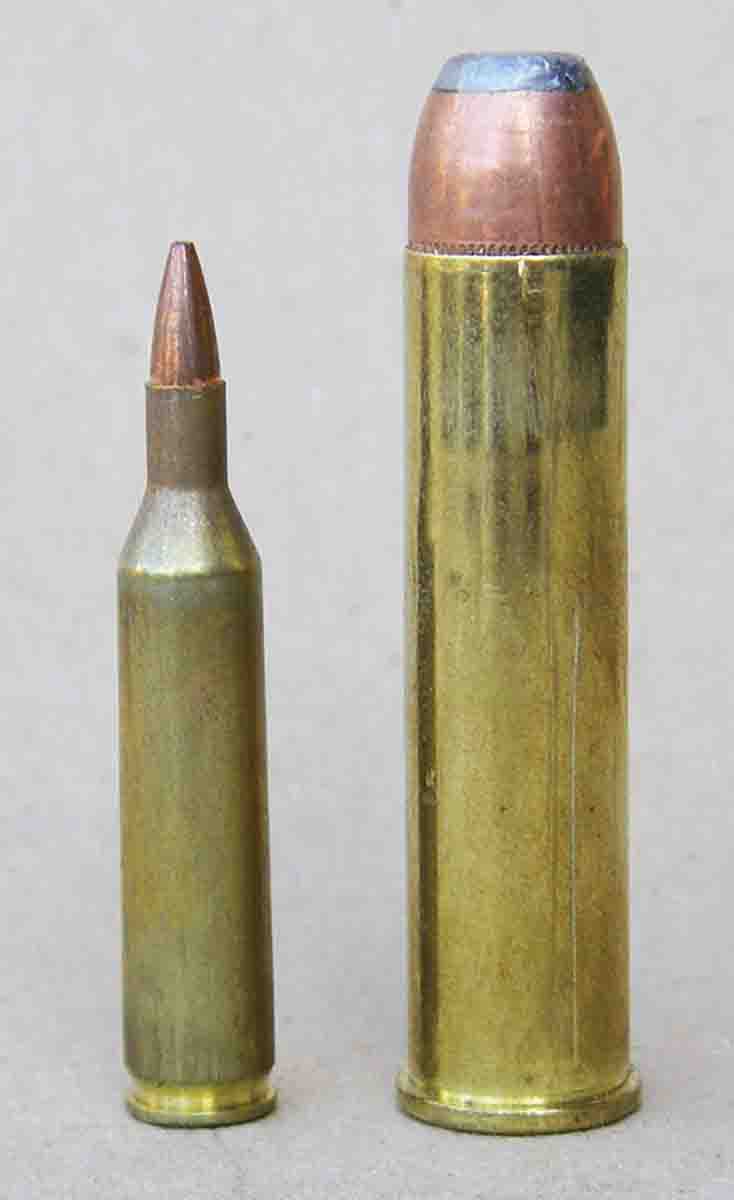 This brings us back to Match Grade Machine, or MGM, which has been in business since 2005. It currently offers a full line of barrels for the Thompson/Center G2 Contender and Encore rifles and handguns. At last count, it offered barrels for at least 236 cartridges, which included The Sporting Arms and Ammunition Manufacturers' Institute standardized cartridges, proprietary and popular wildcats.
Calibers (not to be confused with cartridges) include .17 (.172 inch), .20 (.204 inch), .22 (.224 inch), 6mm (.243 inch), .25 (.257 inch), 6.5 (.264 inch), .270 (.277 inch), 7mm (.284 inch), .30 (.308 inch), .311, 8mm (.323 inch), .338, 9mm (.355 inch), .35 (.358 inch), .366, .375, 10mm/.40 caliber (.400 inch), .410 (.411 inch), .44 (.429 inch), .451, .458 and .50 (.510 inch).
Barrels are available in blue or stainless steel finishes and are offered in handgun barrel lengths. They also include rifle lengths from 16.25 to 27 inches. Each barrel is custom ordered and delivery time is currently (due to huge industry demand) running around 14 weeks.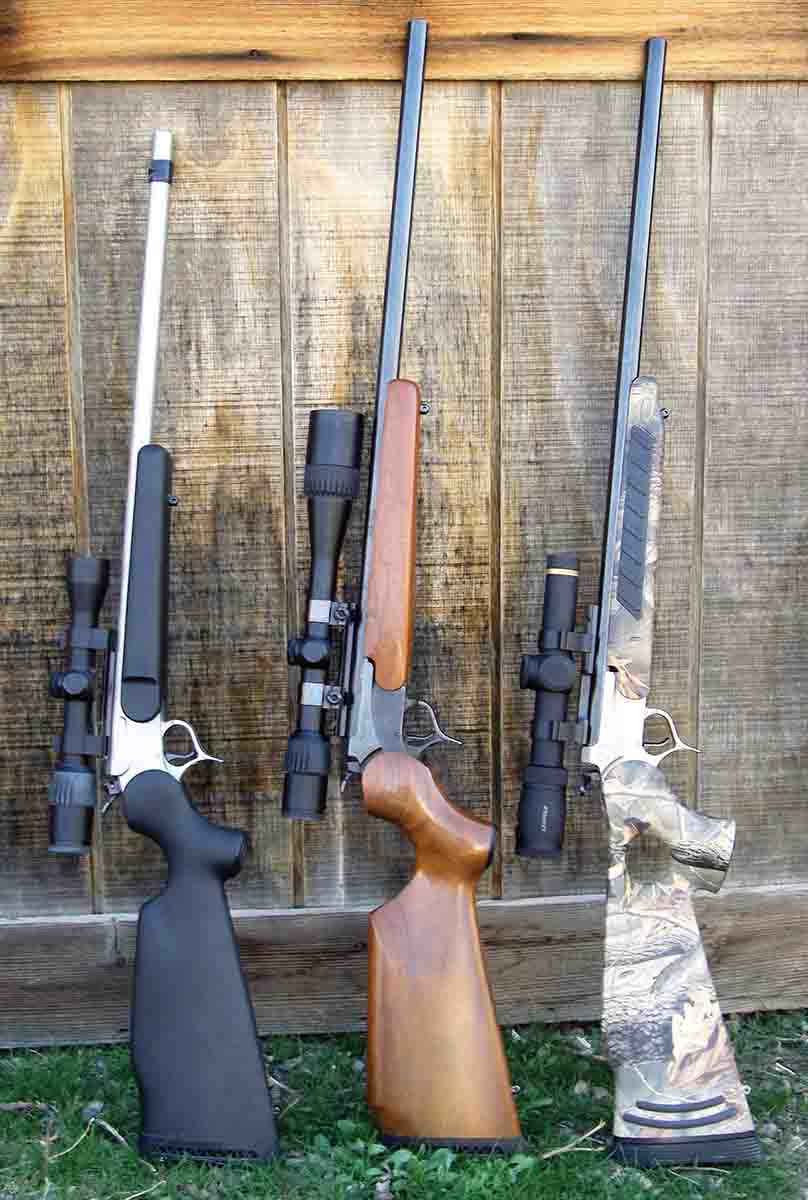 MGM barrels are air gauged, button rifled and held to very tight tolerances. They are heat-treated and stress relieved and carefully checked for straightness. Each barrel that I have worked with (more than 10) had mirror shiny bore finishes that were smooth and not prone to fouling. To further help barrels shoot accurately, MGM takes special care to assure the chambers are cut while being perfectly aligned with the axis of the bore.
In addition to the performance of the above mentioned .17 Remington barrel, I have worked with many MGM barrels in a variety of cartridges. In each instance, their performance has always been very good. For example, a friend recently dropped by and wanted help sighting-in a G2 Contender sporting a new MGM .357 Magnum barrel that was topped with a Leupold VX-3i 4.5-14x variable scope. We did some minor barrel break-in, then began trying several loads for accuracy, including my handloads and factory loads from Black Hills (158-grain JHP) and Hornady (140-grain FTX). The first group fired using the Black Hills load placed four shots just under .90 inch, while subsequent groups measured between .75 and 1.10 inches. The Hornady load gave similar accuracy; however, one group measured .65 inch (rounded from .669 inch). Moving onto handloads containing both cast and jacketed bullets, no groups exceeded an inch, but there were a couple of "lucky" groups that measured just over a half inch!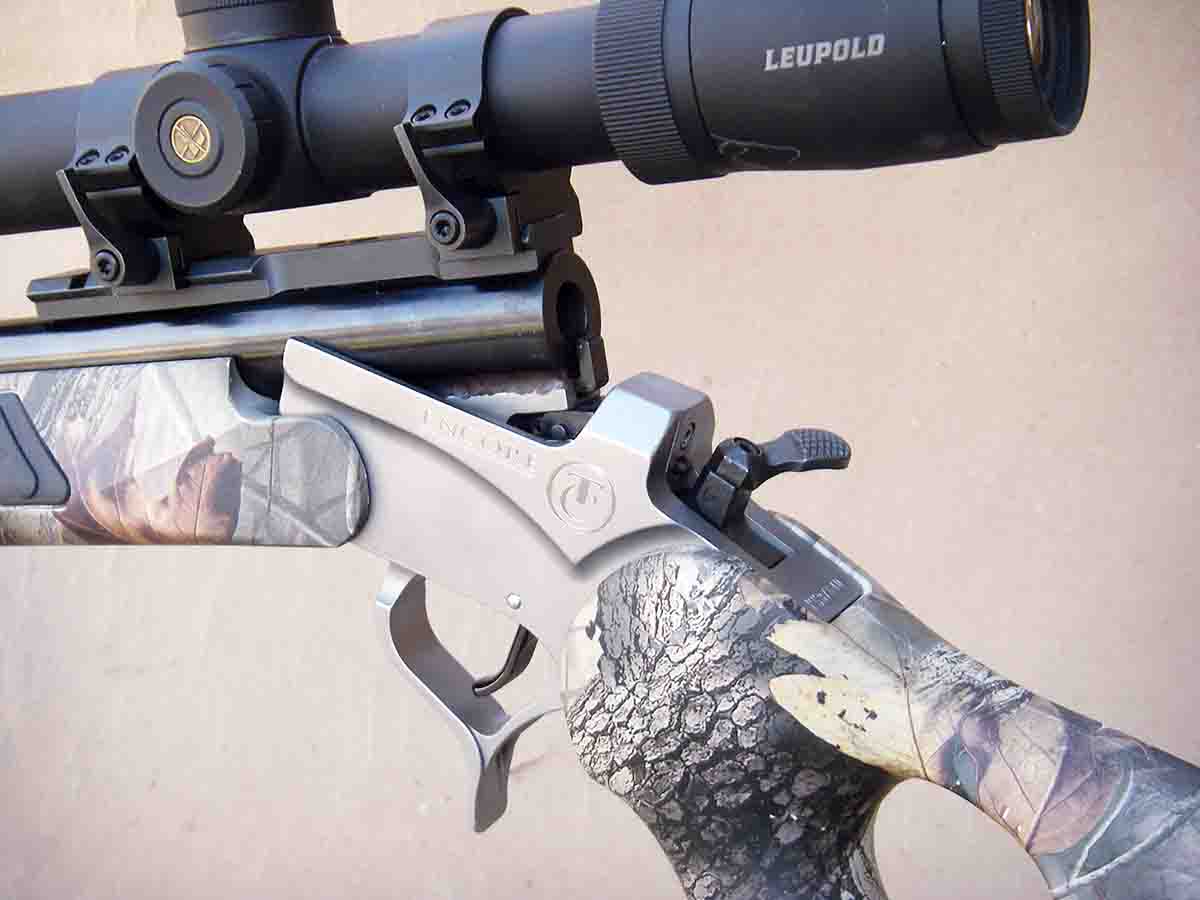 Thumbing through my notes from developing data for LoadData.com, MGM barrels have been used for several cartridges, which have likewise given excellent performance. For example, in .405 Winchester, using 55.8 grains of Hodgdon H-4895 powder pushed the 300-grain Hornady Interlock FP bullet to 2,194 fps (24.5-inch barrel), and groups would easily stay under an inch with boring regularity, but probably had the potential of near half-inch groups with some load tinkering.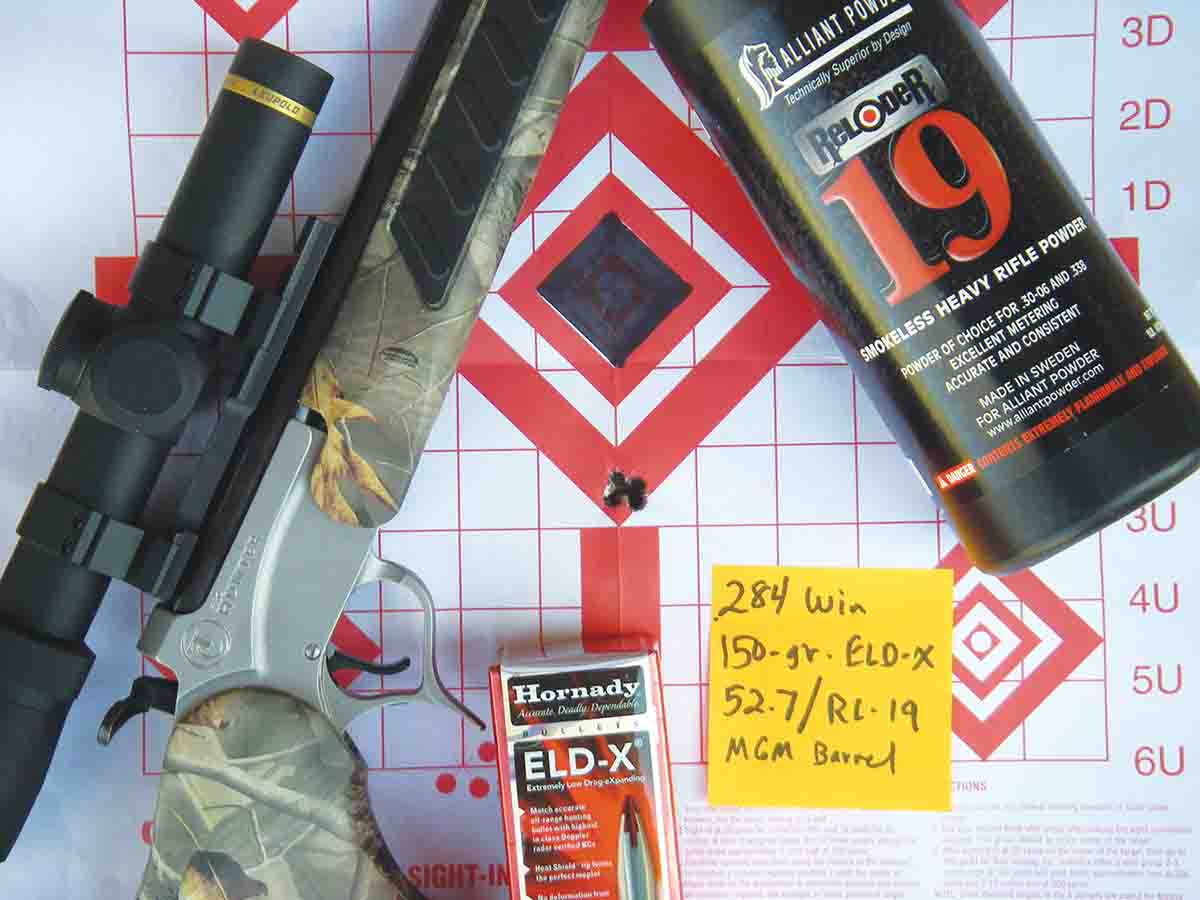 In developing .284 Winchester data, a 26-inch MGM barrel was used that produced consistent accuracy with bullet weights ranging from 120 through 175 grains. Again, some of the better loads clustered four shots into around a half-inch. For example, using the Hornady 150-grain ELD-X bullet, 52.7 grains of Alliant Reloder 19 powder reached almost 2,700 fps and recorded at least one group of just .511 inch. Several other powders and bullet combinations produced almost identical accuracy. Certainly, with additional experimentation of bullet seating depth, powder charges, etc., I would expect groups to drop below a half-inch.
Additional MGM barrels have been tried that were chambered for generally more mainstream cartridges included the .204 Ruger, .223 Remington, .243 Winchester, 7mm-08 Remington, .300 Winchester Magnum, 9.3x74R and others. Overall quality and accuracy have always been very good. They have been consistently straight; crowns are recessed and precision cut and final finish is beautifully polished.
Handgun barrel prices start around $350, while rifle barrels start at $425. If you have the hankering for a new caliber, or just want to expand the caliber options for your favorite Thompson/Center rifle, give MGM barrels (matchgrademachine.com) a try.