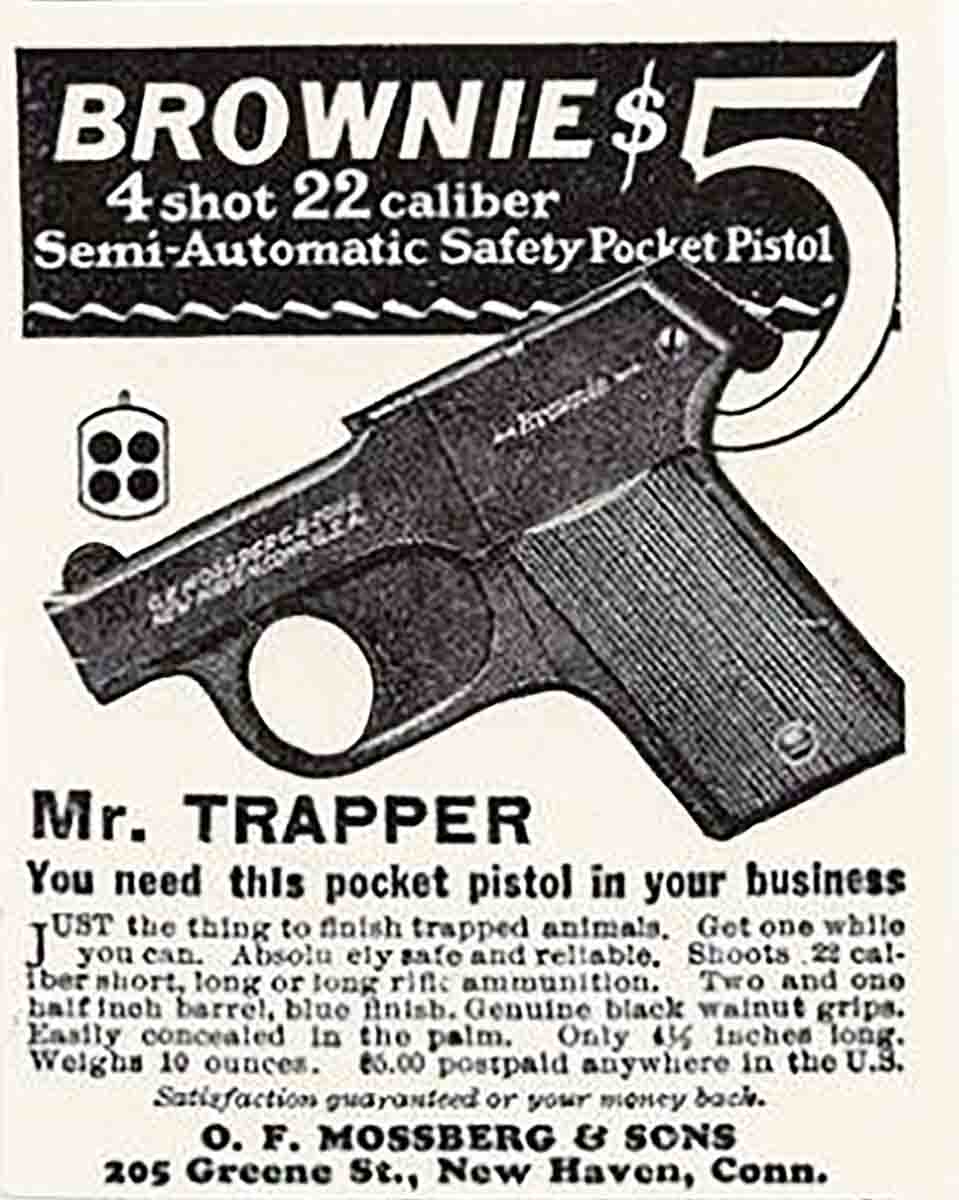 Years ago, there was a small amount of ugly chatter and insults tossed about on the internet from cyber trolls who, for whatever strange reason, decided my choice in toting a new Mossberg 4x4, bolt-action .300 Winchester Magnum to the Alaska Range in 2008 was counterintuitive for hunting Dall's sheep. I just laughed it off, and still do when thinking about that hunt and when catching a glimpse of the sheep mount in my home office/reloading room. I can agree that the rifle, with its somewhat futuristic stock, was not very traditional, but it shot well. Plus, with today's standards, especially modular stocks, it would not be far out of line.
Born in Sweden, Oscar Fredrick (O.F.) Mossberg showed up on U.S. soil in the mid-1880s. After working with and for other firearms companies, he struck out on his own and founded O.F. Mossberg & Sons in New Haven, Connecticut, in the summer of 1919. The company is now 102 years old, which in itself is remarkable as roughly less than one percent of companies of any kind survive to be that old.

According to Mossberg literature, the first gun the new company produced was the BROWNIE pistol, which sold for $5.00 at the time and was chambered for the .22 Short and .22 Long. Today, these sell for up to $400 or so, depending on condition and how badly some collector wants one. The "pocket pistol" was discontinued circa 1932. Bolt rifles and shotguns eventually became the company's mainstay products, and Mossberg continues to thrive.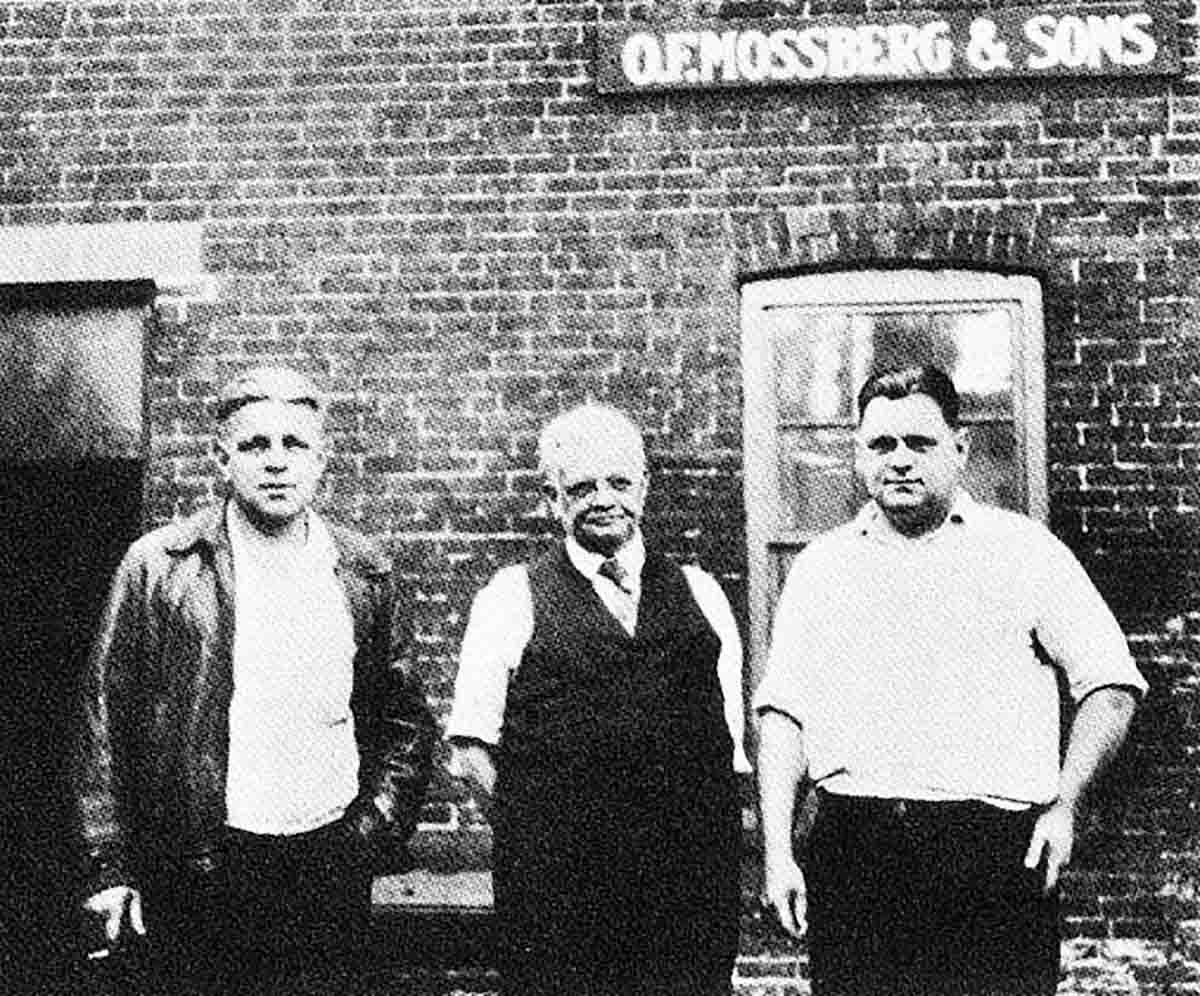 Around 1940, Mossberg was given lucrative contracts by the U.S. Government for gun tooling and .50-caliber machine gun parts. Next came contracts for Lee- Enfield rifles. Other military agreements mounted quickly, including a long list of 12-gauge pump-guns. Many thousands of Model 500 variants were shipped throughout the world but were largely intended for U.S. troops, and later, U.S. sportsmen.
After accumulating a couple of rifles, my father decided he and his boy should take up wing shooting – mostly due to my constant insistence. So, when I was about 11 (having passed a hunting training class a year early), he brought home an Ithaca/SKB, 20-gauge side by side dressed up with a little machine engraving, a straight stock and nice bluing; this was to be his "bird gun." "My" shotgun, however, was heavy and long – too long, for an 11-year-old boy, anyway.
It was a heavy, Western Field/Mossberg Model 500 12 gauge with a long barrel, a 3-inch chamber and the somewhat revolutionary C-Lect adjustable choke, which hung off the muzzle like an oversized bottlecap the hunter rotated left or right to fine-tune shot patterns as needed. While I had no issue with recoil, that Mossberg Model 500 was just too heavy for my skinny arms.
Eventually, the 20-gauge side by side became mine (still have it), and within a few years, a new side-by-side 12 gauge with generously open chokes made by a company, unknown to me at the time, called Weatherby, became Dad's bird gun. Regardless, I could in no way count the number of chukars and quail that fell to that Mossberg across the California desert mountains, not to ignore the number of doves. Before Dad made his last hunt, the Mossberg became the property of my brother-in-law and remains in good condition to this day.

With the exception of the Dall's sheep hunt already mentioned, many years passed by before I began to have more than a passing interest in Mossberg rifles. That might have been due to simple neglect, or the fact that most big-game rifles were built with plastic stocks; not to neglect the fact that I was in the process of planning to move to a more gun-friendly state. However, before moving I managed to test a couple of Mossberg shotguns, including one of the very first 3½-inch, 12-gauge autoloaders to hit the market. Modern shotguns, especially when chambered for the 3½-inch cartridge just aren't as interesting as are bolt rifles in my opinion, but Mossberg had one on the market early.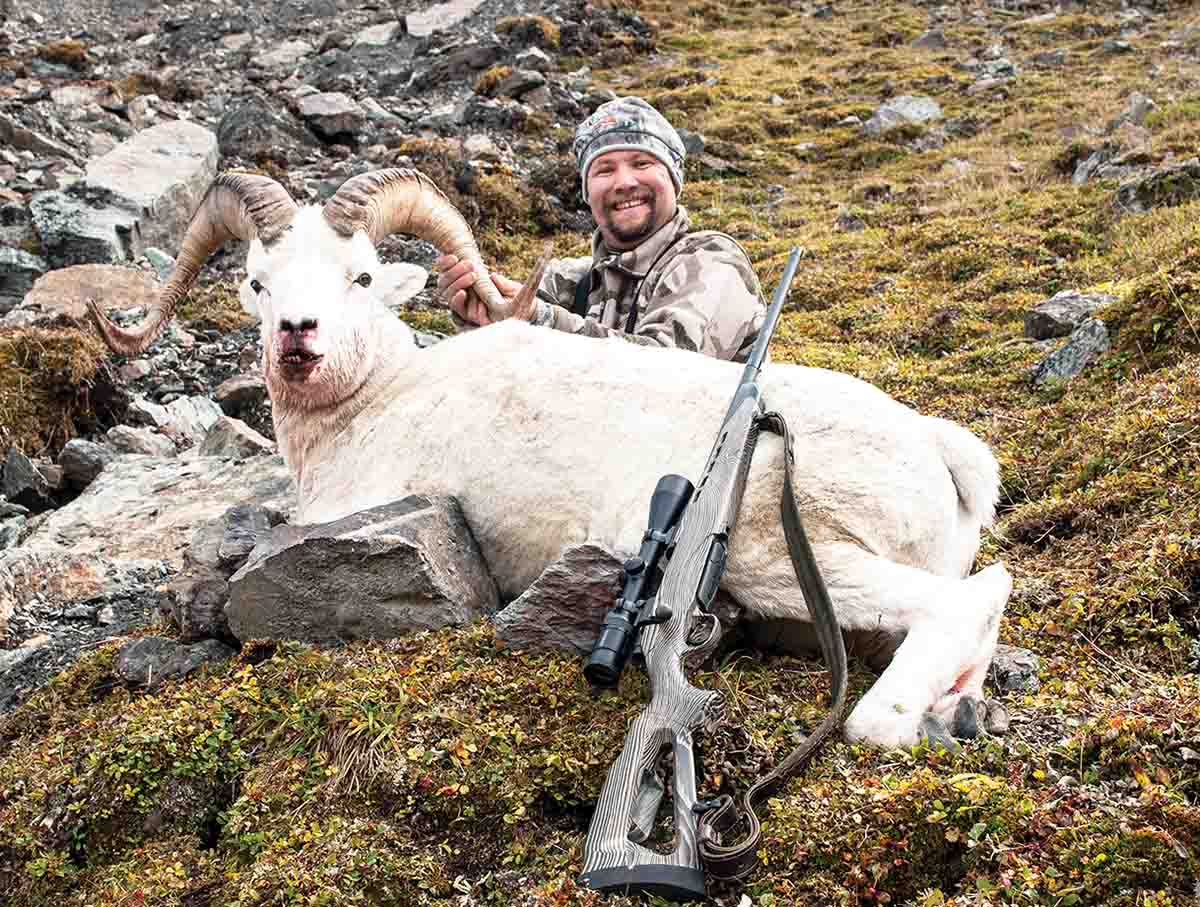 It is reasonable, though, to point out that in the last several years, Mossberg has worked diligently to provide modern consumers with the type of rifles that are popular these days. Its current line includes lever actions, AR-type rifles, carbines and several traditional bolt-actions in the Patriot line. This line also includes a new Patriot LR Hunter, which has the fit, features and construction so desired these days, as well as an adjustable trigger.
The rifle has a "Spider Gray" stock and is available chambered in several cartridges. Options include .308 Winchester, .300 Winchester Magnum, 6.5 Creedmoor and 6.5 PRC. Scout-type rifles have long been in demand, and Mossberg also offers two options in 7.62 NATO/.308 Winchester. Changing marketplace demands consistently shift, which means some rifle models come and go, and these days that means rifles with traditional walnut stocks sometimes fall off a manufacture's "to-do" list, sometimes permanently, and other times just for a short period.
Take, for example, the Mossberg Patriot bolt rifle series (circa 2015), which has been made in far too many rifle configuration options to list here. Upon introduction, cartridge selection was also extensive: .22-250 Remington, .243 Remington, 7mm-08 Remington, .25-06 Remington, .270 Winchester, .30-06, 7mm Remington Magnum, .300 Winchester Magnum, .338 Winchester and .375 Ruger.
About a year after the rifle was introduced, I borrowed a Patriot chambered in .270 Winchester. It was stocked with a fine, well-shaped piece of attractive walnut with machined checkering. It was quickly topped off with a Swarovski Z8i 1-8x scope, and I headed off to hunt free-ranging aoudad rams in Texas. It only took three or so shots to confirm zero. It was a darn nice, good-looking rifle that probably should have been kept. About two years later, Mossberg surprised the firearms industry by introducing the same rifle with a surprisingly ornate, walnut stock, which it called the Patriot Revere. It featured an even classier stock that the company referred to as "Premier 2.0 Grade European." The stock's good looks were due to an oil finish, fine-line checkering, maple spacers and rosewood forend and grip caps. The two Revere examples on hand include a .270 Winchester and a .30-06. The .30-06 has more scratches due to hunting Coues' deer in Mexico.
As consumer tastes change throughout the years, well-liked rifles and cartridges come and go as quickly as spring rain showers. Unfortunately, however, the fine Revere model has gone out of production, and consequently, new offerings like the Patriot LR Hunter spring up as a result. The fact that Mossberg has been able keep up with changing consumer tastes for more than 100 years shows the company still has its finger on the pulse of current trends.