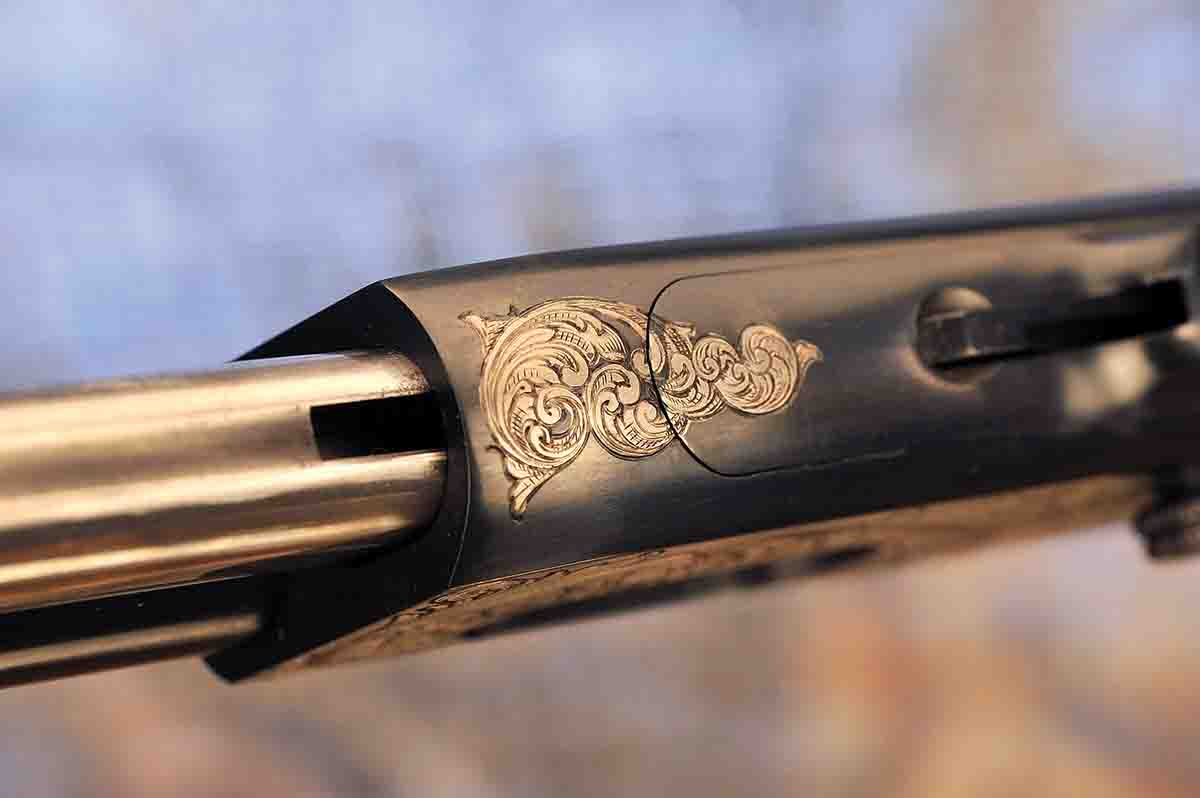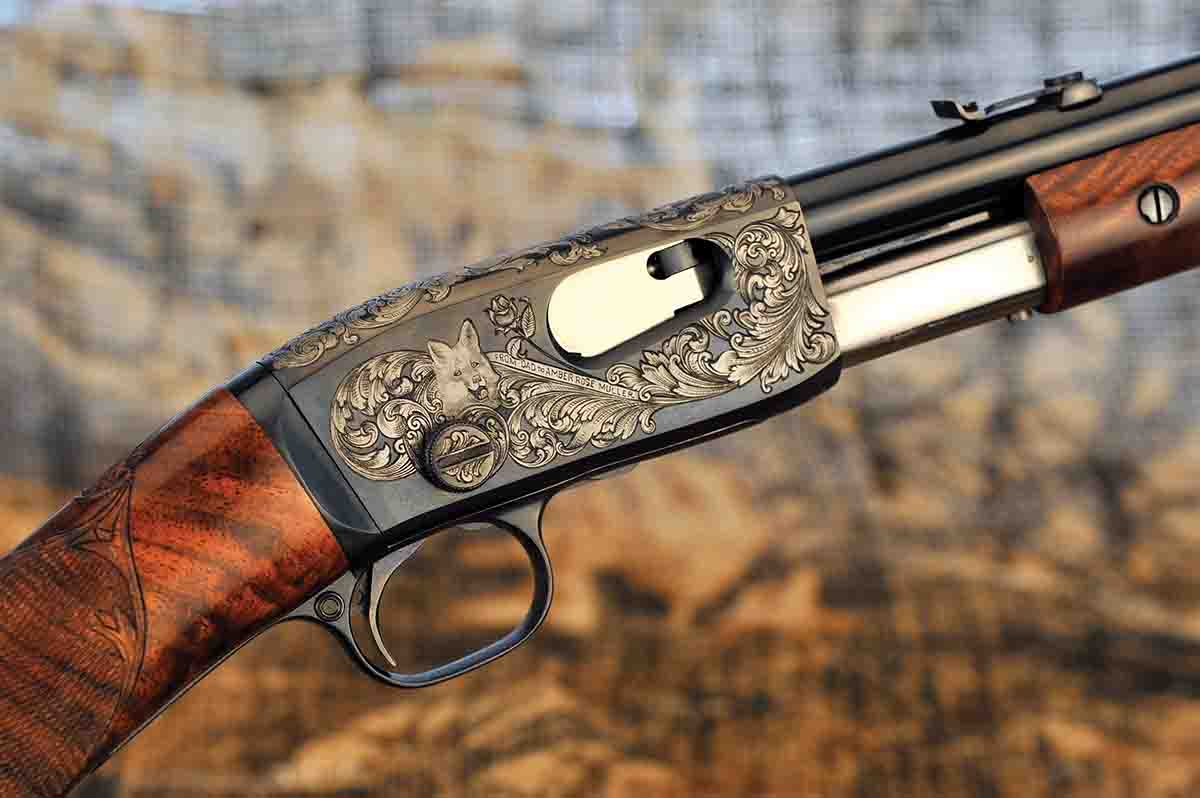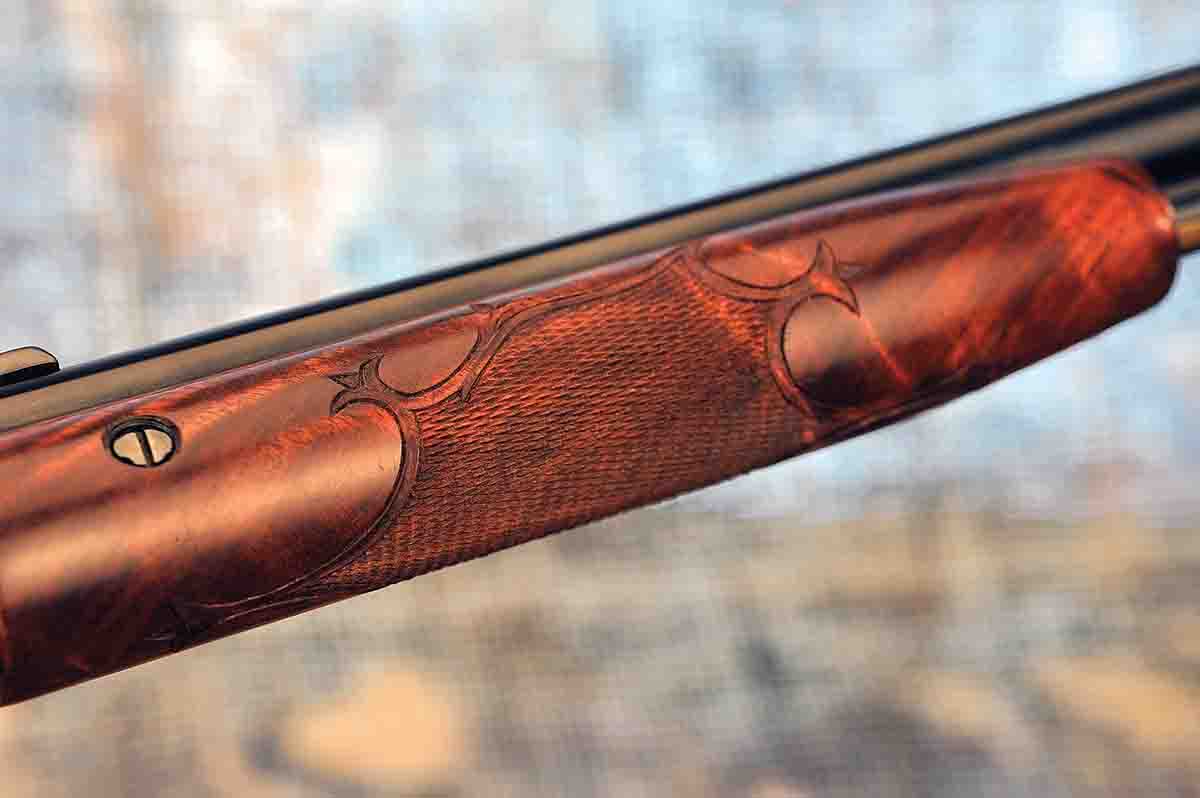 As a kid running around the farm during the summer, I always had my uncle's little Winchester single shot to ply the fields for small game. At that time it seemed every manufacturer had a rimfire rifle of some kind, so it was not uncommon for Remington to also have one of its own on the market. One of the more popular rifles was the Model 12 pump, or slide action, introduced in 1909, and for this installment of "Custom Corner," we have one reworked and decorated to the highest degree.
According to Kevin Wigton, gunsmithing manager at Williams Gun Sight Company, this rifle was a 2013 high school graduation present for his daughter who just loves to shoot. He told me it is the Model 12C that, according to Remington history, is listed as the "Target" model with a plain straight stock. Looking at the Model 12C now, it is a far cry from the original and, comparing it with older literature, it could be right in line with Remington's fully engraved 12E and 12ES guns of the time.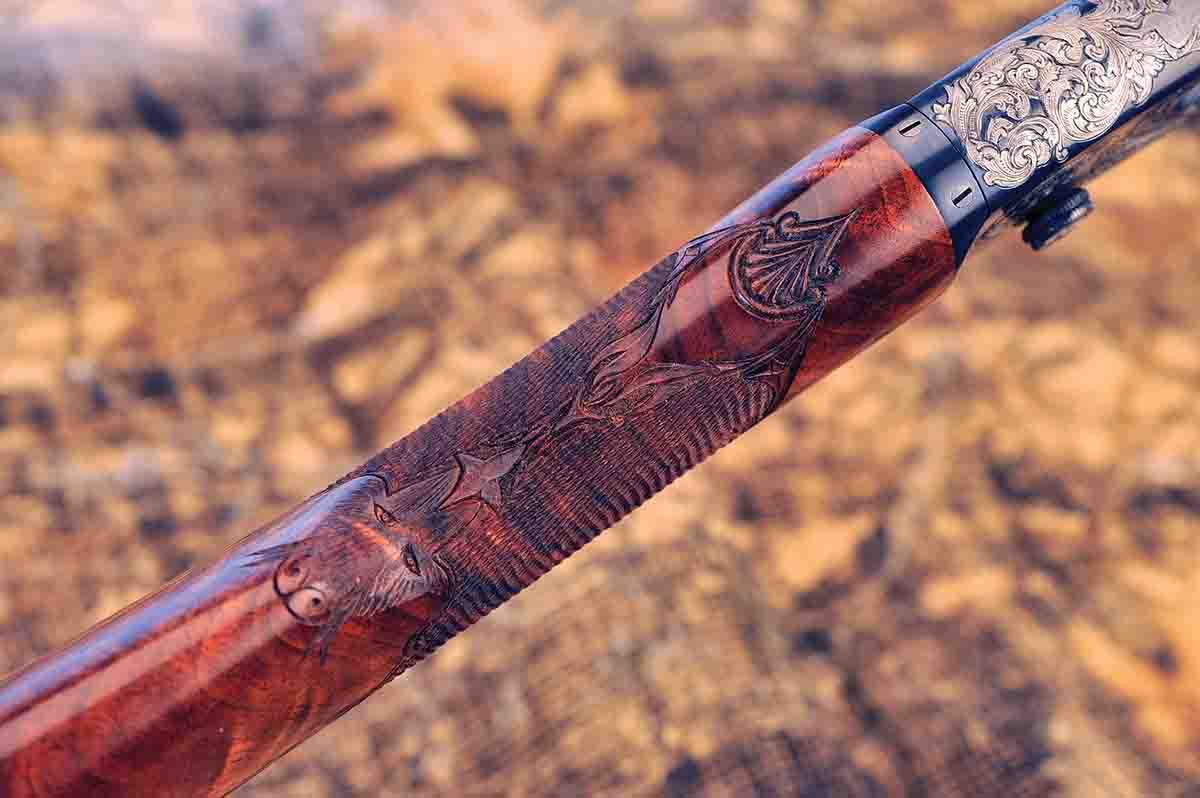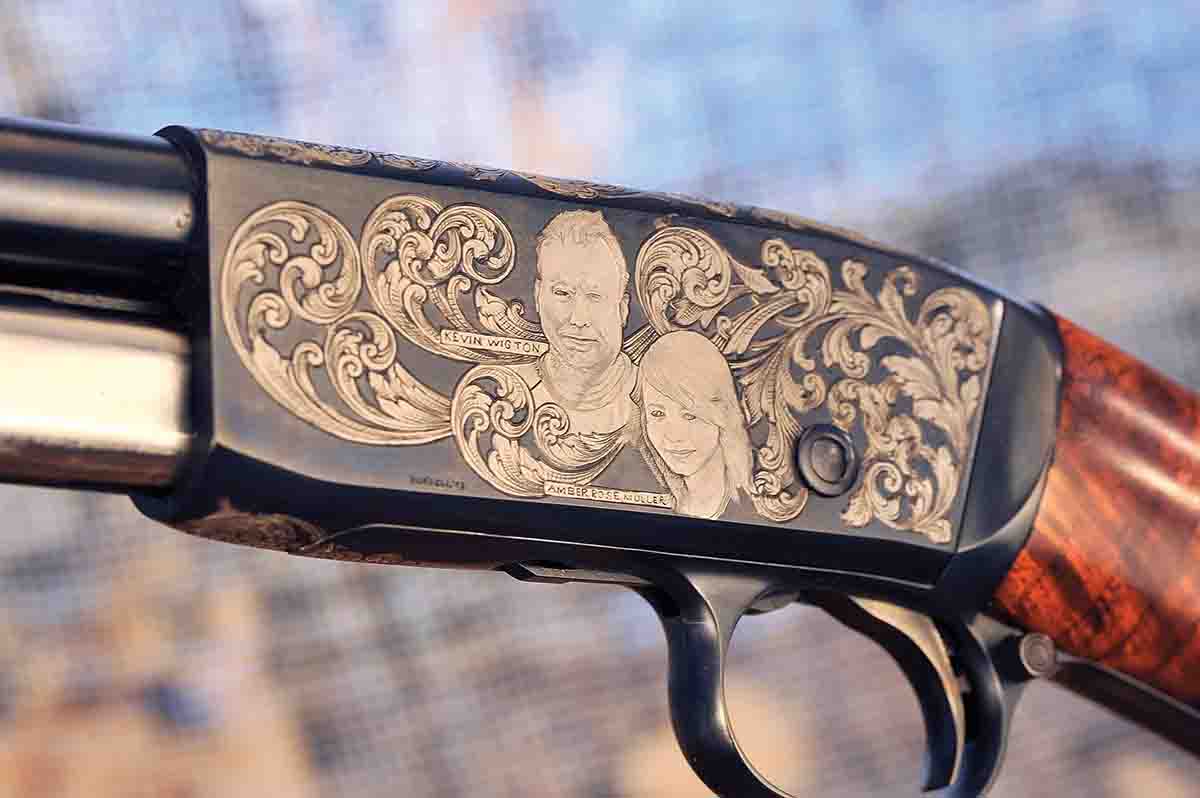 Interesting to note is that Kevin made the stock from a piece of premium American walnut sawed from a tree in Michigan that he helped cut and dry. The crotch figuring is outstanding as is the coloring and grain pattern. He went on to say that he did all of the profiling and carving of the stock, complete with elaborate checkering patterns combining intricate floral decorations around the diamonds in lieu of a traditional border. The patterns continue up into the forearm with additional coverage on the wrist and grip of this superbly finished hand-rubbed stock.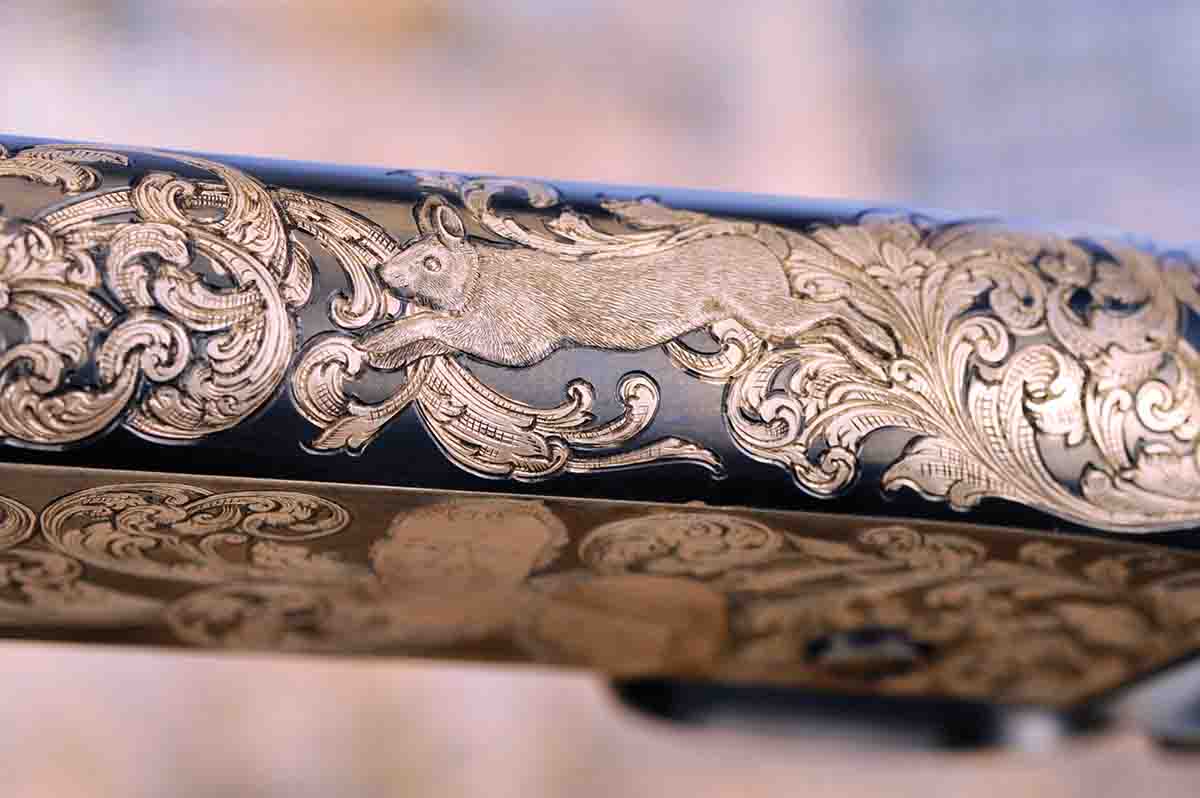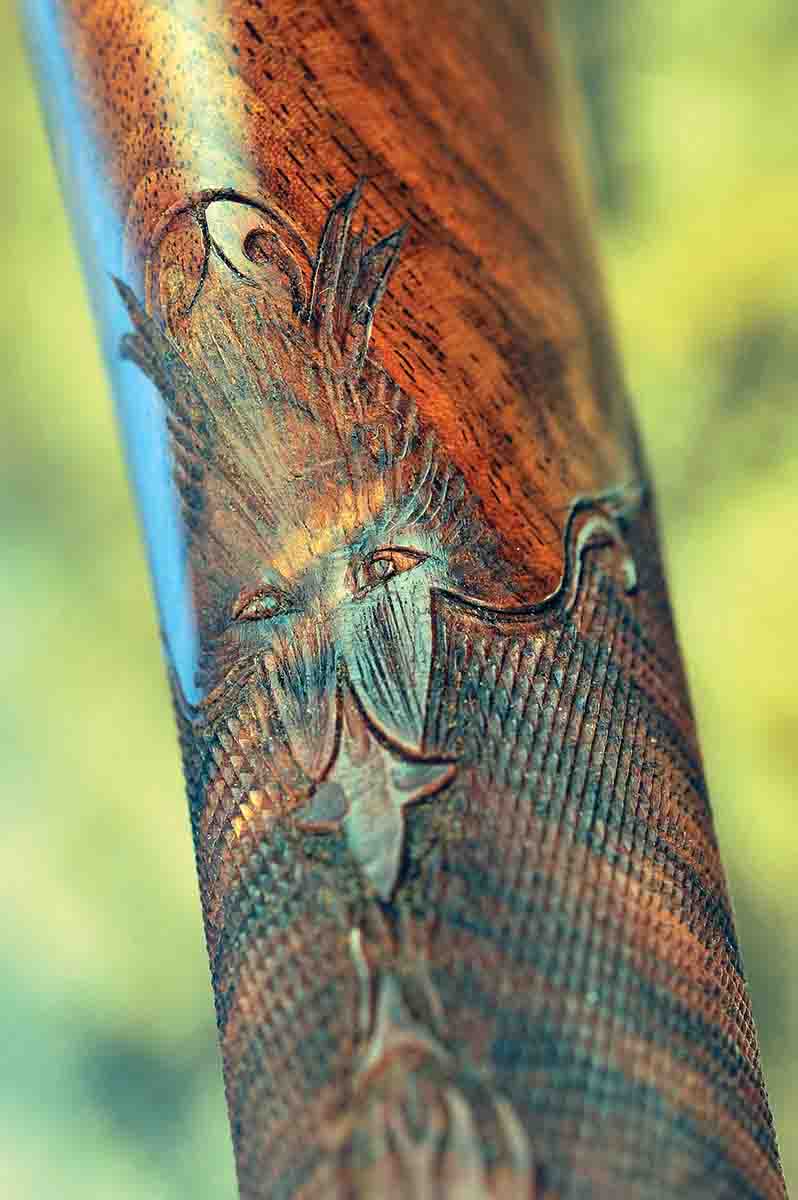 As a gift to both Kevin and his daughter Amber, Joe Rundell did the engraving. On the receiver, the coverage is 100 percent with a scene on the right side of a full-face fox portrait with an inscription noting the rifle was a gift from her father. On the left side, a portrait of Kevin and Amber highlight scroll engraving. To complete the rifle, there are patches of engraving on the bottom of the receiver and the trigger guard, and full coverage of the top strap along with a rabbit in a full run. All metalwork has been completely reworked, polished and blued to the highest degree.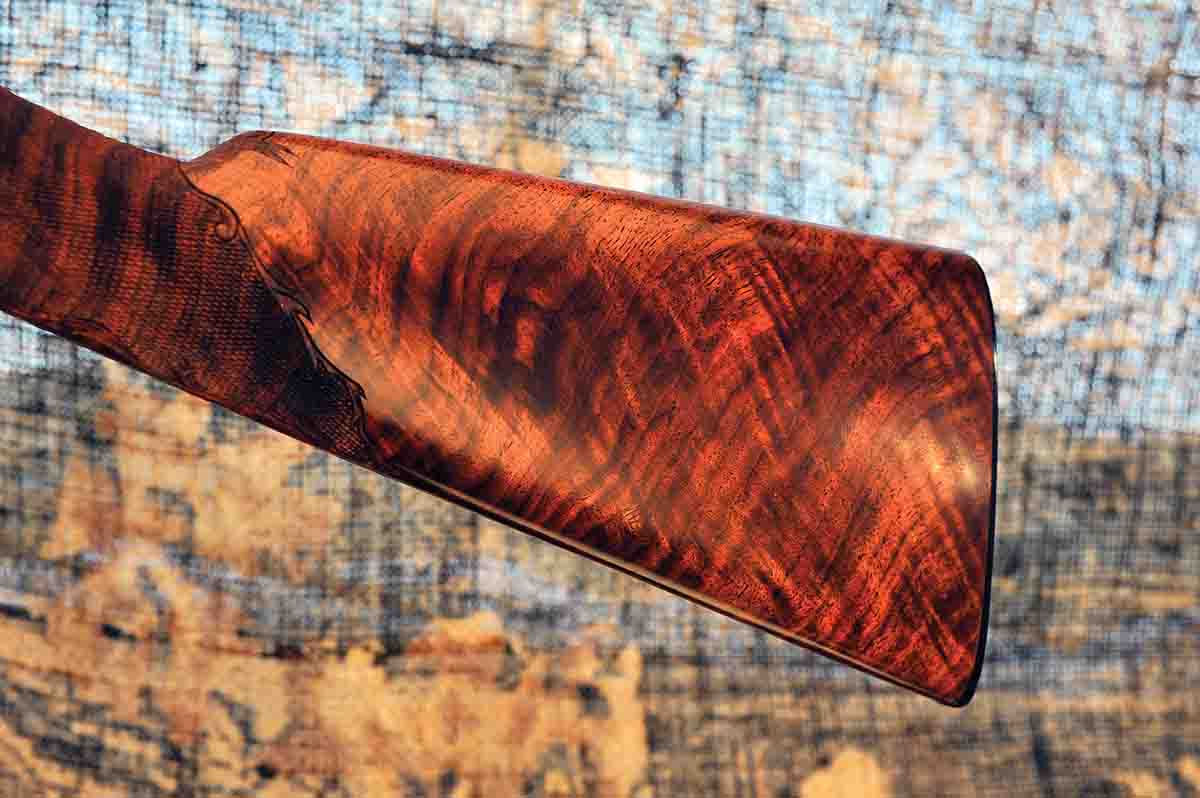 While the Model 12 was made from 1909 to 1936, it's nice to see and hold one that has been so nicely preserved.
For more information, contact Kevin Wigton at [email protected]