Scoped bolt-action sporters weighing less than 8 pounds are often referred to as being light in weight, possibly because many older (and some not so old) hunters prefer their hunting rifles to weigh roughly 8 pounds. However, when a scope is mounted to many rifles – particularly aged models – they weigh more than people think.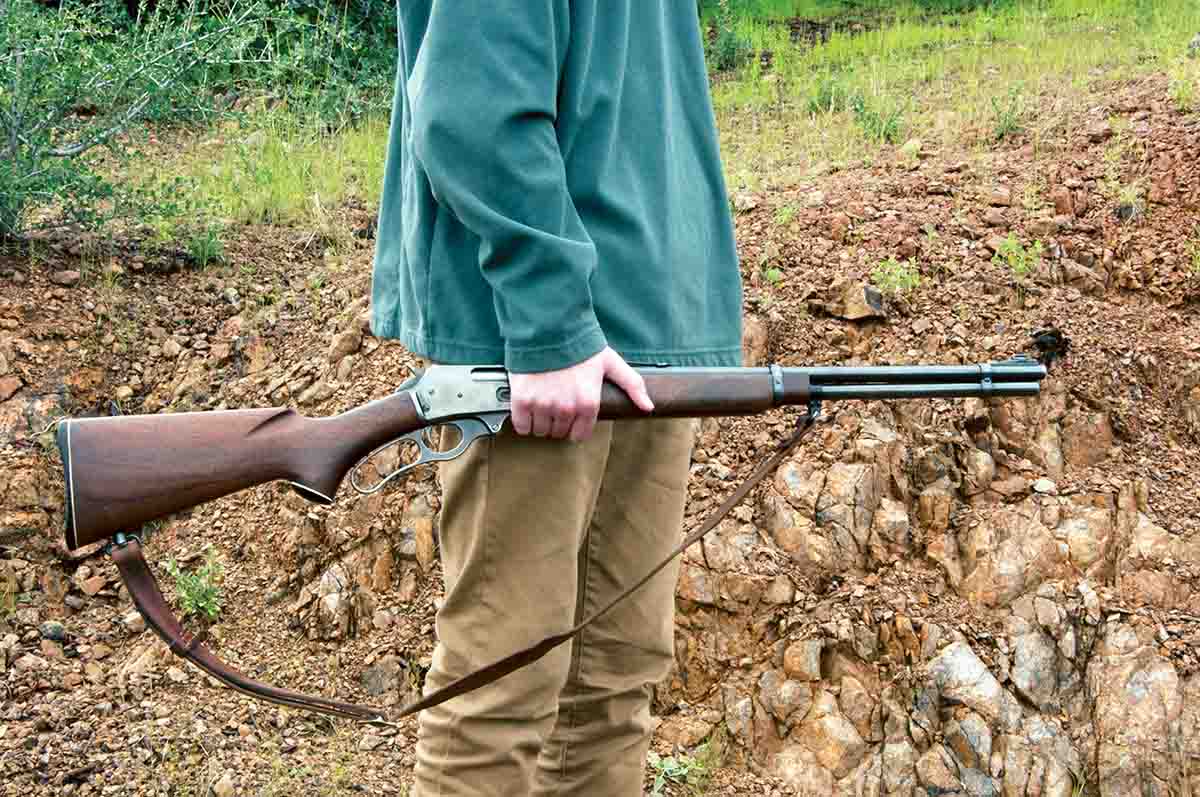 Consider, for example, a common Ruger Hawkeye .270 Winchester with a walnut stock and 22-inch barrel listed by its manufacturer at 8 pounds. Add to it a typical modern hunting scope like a Vortex Viper HS LR 4-15x 50mm (21.4 ounces) along with rings tall enough to accommodate the large scope, and the end result is a weight of more than 9 pounds! Having pursued game in Russia, Africa, South America and most of North America, plus having tested factory loads and handloads mainly with bolt guns for nearly 30 years, I have come to generally prefer a scoped hunting rifle that weighs less than 8 pounds, depending on the cartridge.
As it goes with lightweight bolt actions, or any rifle type for that matter, at times, both in conversation and in print small differences that amount to mere ounces feed tenuous discussions. One side is adamant that "too-light" rifles – whatever that means – just do not shoot as accurately as "standard-weight" rifles – again, whatever that means. Additionally, three- or five-shot groups from a sturdy bench and sandbags at 100 yards are the demarcation by which all accuracy is judged, rightly or wrongly. This point of view, based only on shooting range results, does not easily transfer to the field, where a one- or 2-inch circle or diamond is not stapled to the side of a coyote, deer or wildebeest.
Furthermore, what these debates seem to ignore is that some hunters are not likely to ever shoot a flyweight rifle quite as well as they do one weighing about 8 pounds, either in the field or from a bench. This situation is about like that of two young infielders who can play a full season without an error, but only the young man who can occasionally drive fastballs over the centerfield fence winds up on the high school junior varsity team.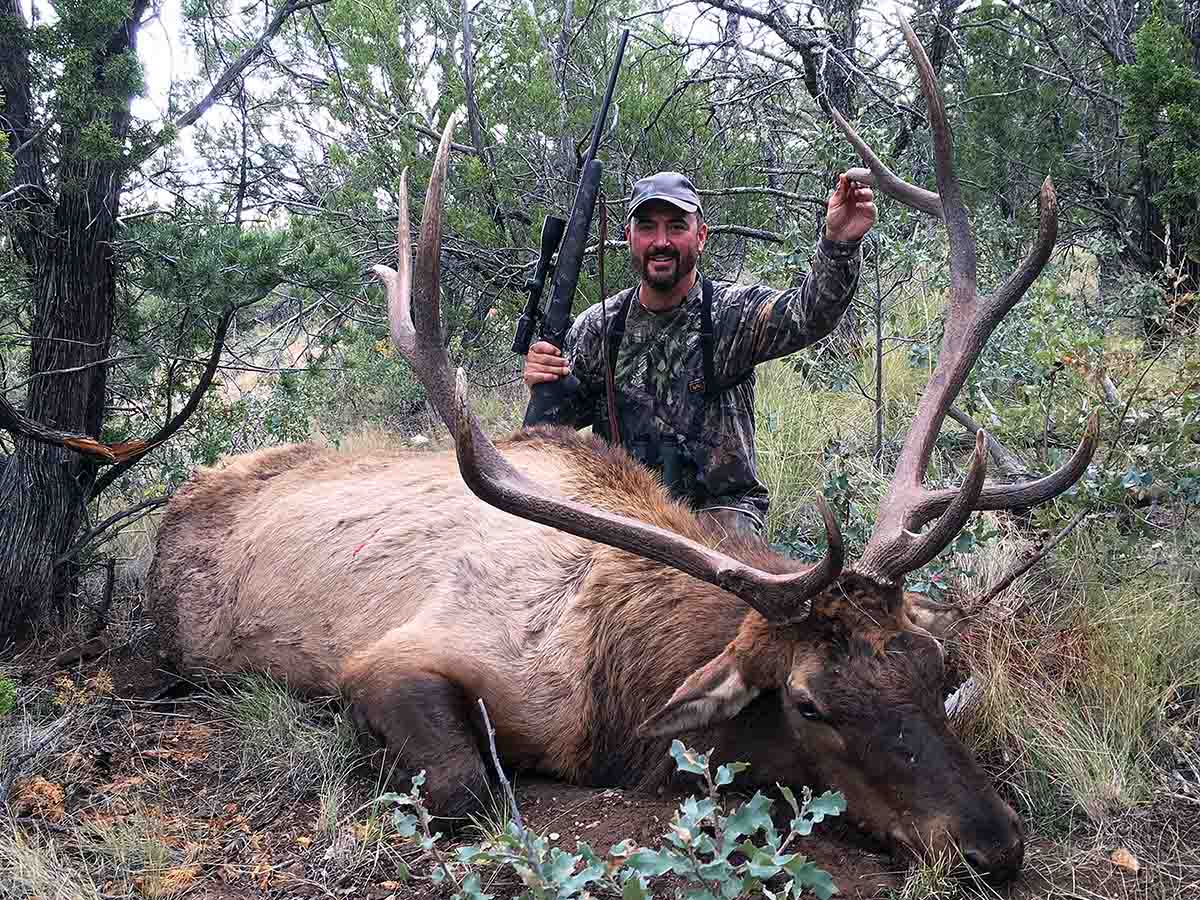 So, the idea that lightweight rifles are "inherently less accurate" is a myth similar to the "inherently more accurate" or "more efficient" cartridge. Who can possibly prove this? Yet it has been repeated enough to become almost meaningless – a subject I've harped on enough. (As an aside, it just occurred to me Dave Scovill and I have often discussed the likelihood that if David Tubb – perhaps the most successful competitive rifleman in history – was given a random, reasonable .308 Winchester hunting rifle, unlimited match ammunition and a day of practice, he could leather up at the firing line and shoot better scores than a majority of the other shooters – heavy or light rifle; scope sighted or otherwise. The point is there is always someone who can shoot a little better than the next guy, and the rifle or cartridge is usually a not a factor. I know and admire some experienced shooters who would disagree with one or two of the statements made here, but personal experiences are varied.)
Some hunters use the term "lightweight" only if a bolt action weighs 6 to 6.5 pounds when fully dressed out with a scope, sling and a magazine full of cartridges. A rifle in this weight class (or occasionally less) is a true-enough flyweight, though there is probably no exact numerical designation that can be used to define how feather-like a rifle can/should be.

The very lightest custom-production bolt actions I'm aware of include New Ultra Light Arms sporters (as light a 4.75 pounds without a scope) and the Strata (5 pounds sans scope) by Rifles Inc. The Barret Fieldcraft production rifle weighs just a tick over 5 pounds. Many years ago in Sonora, Mexico, I carried a Strata .300 Winchester Magnum when an old, non-typical Coues' buck was shot at a laser-measured 324 yards. If that's not good field accuracy, what is?
Lightweights can provide plenty of accuracy, but there are other variables involved, not least of which includes the reputation of the rifle maker. Proper balance of any sporting rifle, for example, is critical, because it will be carried a whole lot and shot very little. Personal preference leans toward rifles that are slightly barrel-heavy. On a certified postal scale, my New Haven, Connecticut, Marlin Model 336 .30-30 with a 20-inch barrel weighs 7 pounds, 10 ounces with its leather sling attached, and it's a sure-enough light rifle. Any good lightweight bolt action should balance in the hand as well as the old Marlin. On the levergun, that balance point is about where the forestock joins the receiver. The balance point on a lightweight bolt rifle is usually found just ahead of the forward guard screw.
A rifle's balance is largely dependent on barrel taper and length, receiver design or modification, and to a somewhat lesser extent, stock design. For example, New Ultra Light Arms rifles (newultralightarms.com) feature a proprietary stock design and receivers of different lengths and diameters for different cartridges. Rifles Inc. (riflesinc.com) generally uses standard or modified Remington or Winchester receivers and either after-market stocks or those of its own design. Both companies are known to build highly accurate rifles, but some of the modern aftermarket stocks, particularly those made of carbon fiber, can be used to lighten up an old sporter. A new example from Stocky's (stockysstocks.com) includes the Long Range M50 weighing just shy of 2 pounds.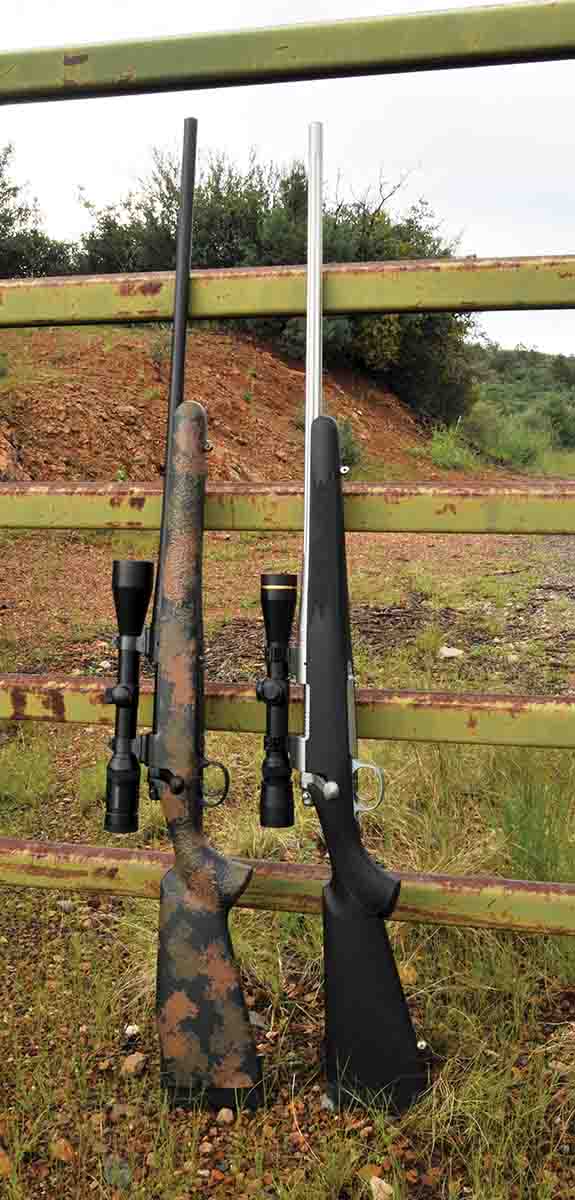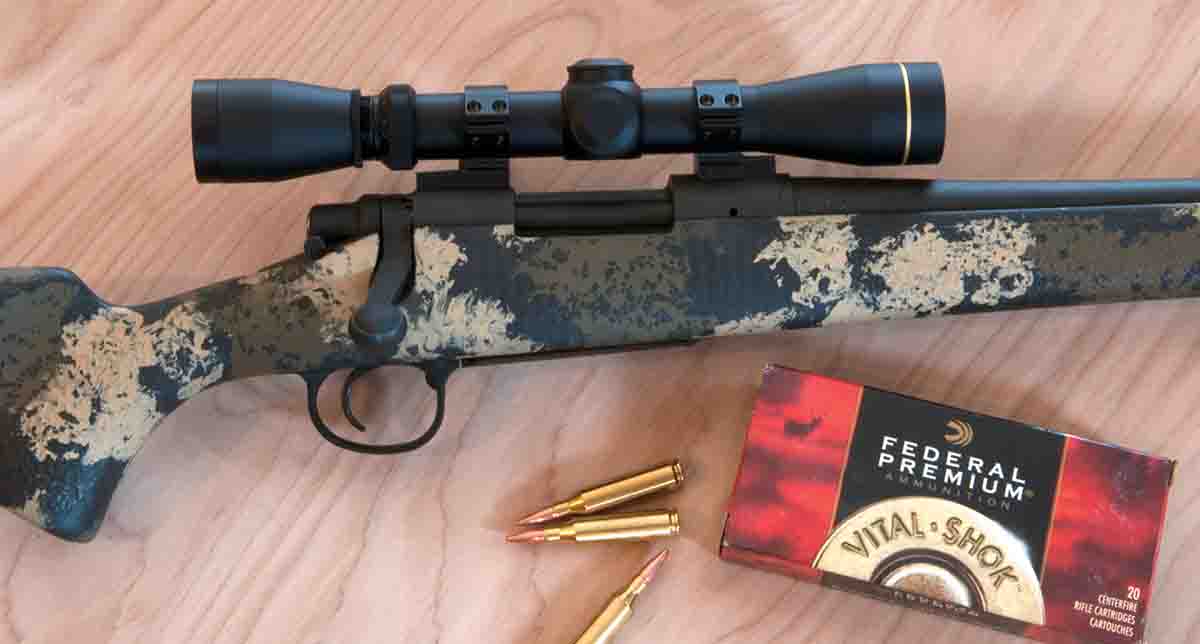 With one exception – a Remington 700 .270 Winchester Short Magnum customized by Rifles Inc. to include a fluted barrel and a McMillan Hunters Edge stock for a total unloaded weight of 6 pounds, 15 ounces – all rifles on hand that can be considered light are simple factory variants now bedded to one or another after-market handle. A favorite is a Remington 700 XCR II .30-06 in a Manners EH-3 carbon fiber stock and fitted with an older Swarovski 3-10x 42mm scope in Talley steel rings. Its total weight without a sling or cartridges is 7 pounds, 11 ounces; its original weight without a scope or rings but with a plastic stock was listed at 7 pounds, 6 ounces. Why it's a favorite has become difficult to pin down except for, perhaps, the fact that it's a full-size rifle that balances well with a 24-inch barrel of standard taper, and it has been used with great success while hunting free-range game in South Africa. In fact, all the bolt rifles on hand weighing less than 8 pounds have 24-inch barrels, whereas most light rifles are built with 22-inch barrels.
To fans of lightweight bolt guns, it would hopefully seem counter- intuitive to top such a rifle off with one of dozens of so-called "long-range" riflescopes that have become so popular, thereby ruining the whole idea of the rifle itself. A light rifle deserves a proper scope. For my money, that means using a compact fixed-power or low-power variable, or at least a reasonably sized scope like the Swarovski on the .30-06 mentioned earlier. A Leupold scope on a 6mm Remington has a 33mm objective bell and measures 11.25 inches long; the scope on the customized .270 WSM is a VX-II 2-7x 33mm measuring 11 inches in length. A scope much larger would not only look odd, it would likely change the balance of an otherwise handy hunting rig, bring its weight to beyond 8 pounds and, if nothing else, it would look as out of place as a scope on the Marlin .30-30.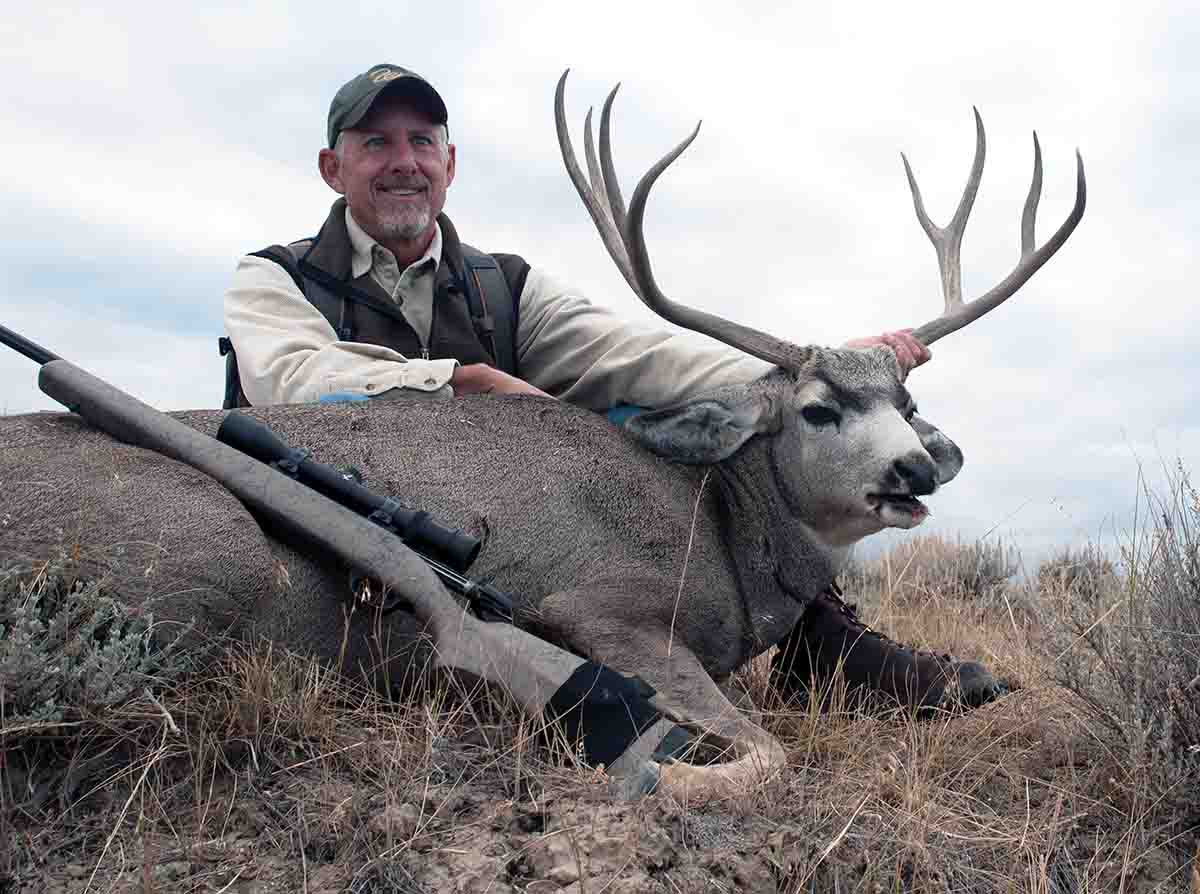 Having said all that, I might be convinced that some lightweights can be a little finicky
when shot from a bench
. To be more specific, they sometimes need to be handled differently when fired off sandbags. The Model 700 Classic Deluxe Stainless Fluted Limited Edition 6mm Remington has been on hand since its introduction in 2011. Given the idea that such a trim, little rifle chambered for a mild-recoiling cartridge should weigh a bit less than it did with its walnut stock, at some point a McMillan Hunters Edge was ordered from Brownells (
brownells.com
).
Though not all that uncommon with any rifle of any weight, in order to coax the best groups from it when shooting off a bench the 6mm needs to be held with both hands when compared to using the original walnut handle – this is often the case with heavier rifles, too. Of course, this makes little difference for hunters because nearly all shots taken in the field require hanging on with all 10 fingers. Its original weight without a scope was 7 pounds, 6 ounces. As currently set up with Talley Lightweight scope mounts and a Leupold Vari-X III 2.5-8x scope, total weight is still 7 pounds, 6 ounces. This rifle will group shots into a tight cluster at 100 yards. All of this means it's plenty accurate for deer hunting and, like any other "lightweight," it's a bit easier to haul up a mountainside.