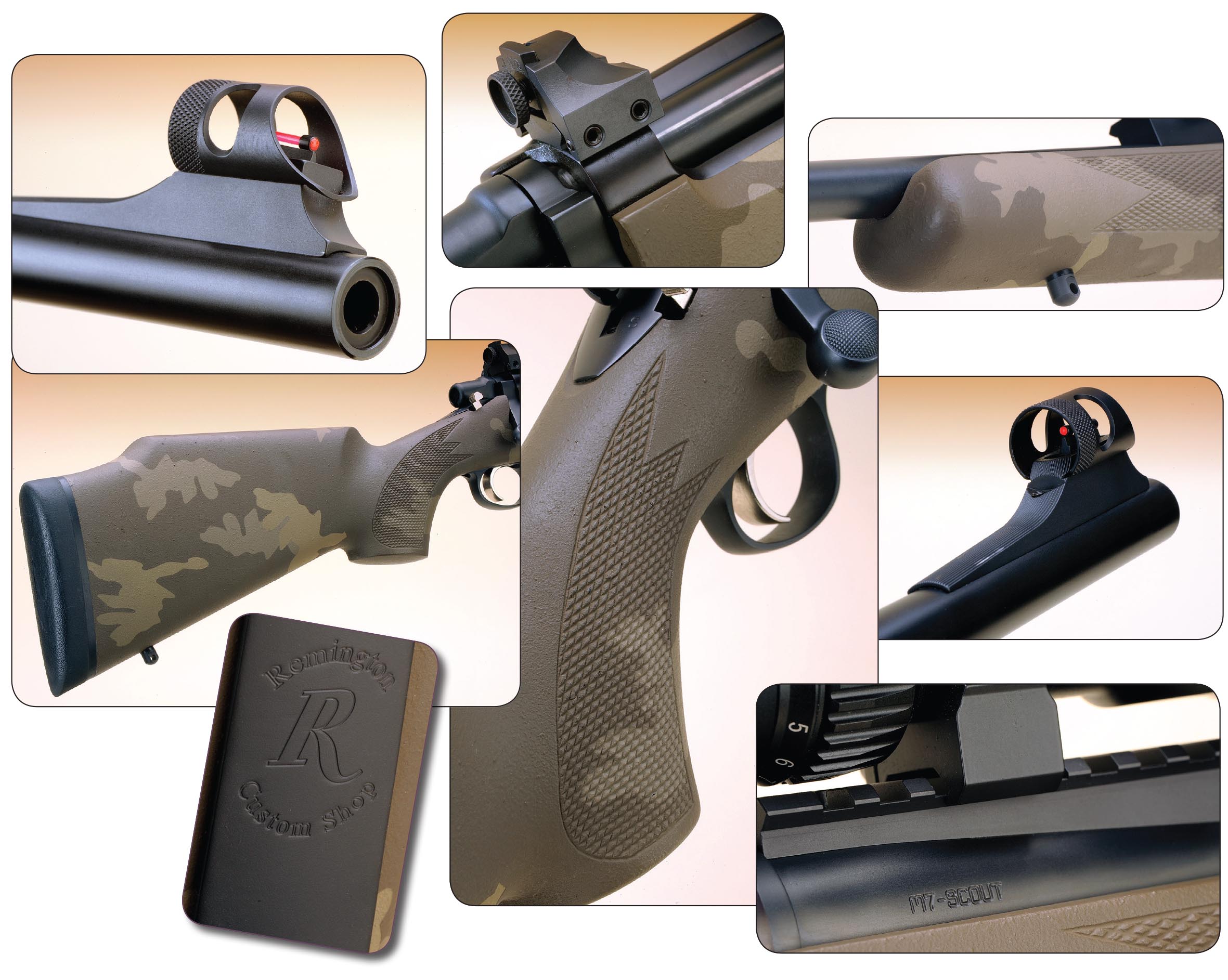 Over the years, I've had several rifles made in the Remington Custom Shop in New York (now located in Sturgis, South Dakota). The shop does quality work, is accommodating to requests and budget, and all the men there are true artists when it comes to custom rifles. Not long ago, I had a traditional wood-stocked rifle made in .17 Remington Fireball, and it is perfect in every respect.
I recently received a Model Seven Scout Rifle. Introduced in 1983, the M7 was Remington's answer to a compact action, not to compete with the Model 700 but to be a partner to it for hunters wanting
a shorter action and a lighter rifle. This new Scout Rifle fills that need with aplomb and is based on Jeff Cooper's idea of a handy and quick rifle.
This light version of the Model Seven has been blueprinted for smoothness and close tolerances. The bolt, enlarged safety lever, bolt release and feeding all mimic production rifles, but all are honed to the nth degree. For additional smoothness and reliability, the bolt does not contact the follower when feeding or extracting a spent cartridge. It features a Timney trigger tuned to under 3 pounds of pull with no perceptible slack before the sear broke. The trigger face has been widened and curved to fit your finger comfortably.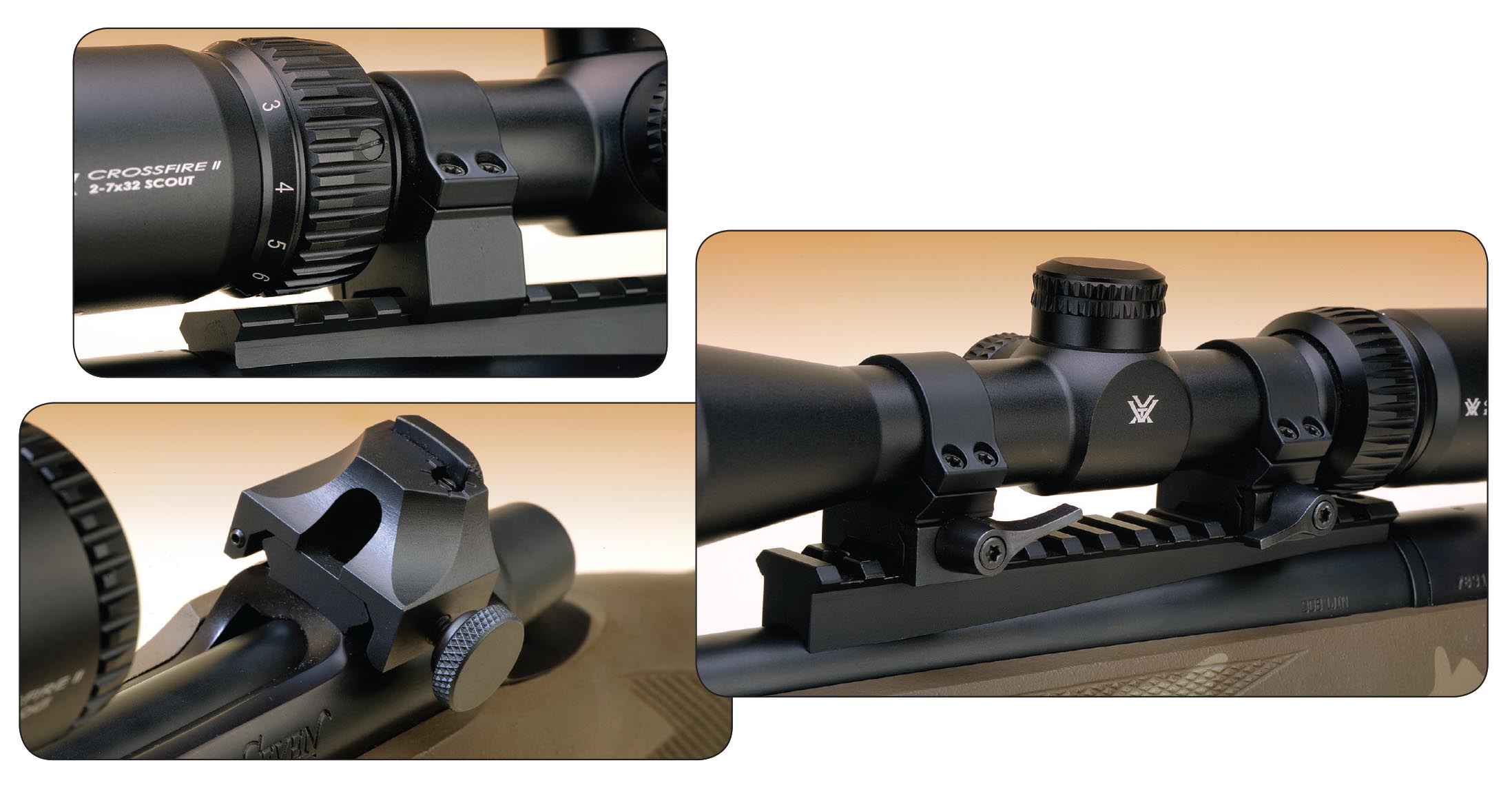 Made with a No. 3 barrel contour, its Douglas Premium Match barrel is 16 inches in length with a recessed muzzle crown. Chambered for the .308 Winchester, the entire action has been polished, then satin blued. A McMillan Remington Hunter camouflage stock is fitted to the action. Checkering is found on both the forearm and pistol grip. Interestingly, I took note that the forearm is widened a bit and the pistol grip has more of a sweep to it, allowing for comfortable prone shooting. A cheekpiece, swivel studs and a Decelerator recoil pad complete the stock.
For sights, Remington mounted a Vortex Crossfire II 2-7x 32mm scope in detachable mounts.
Positioned on the rifle forward of the ejection port, it is mounted on a factory-installed Picatinny rail. Additionally, iron sights can be used, with the sample featuring a rear peep and front ramp with a luminescent insert.
For more information, contact remington.com/custom-shop.