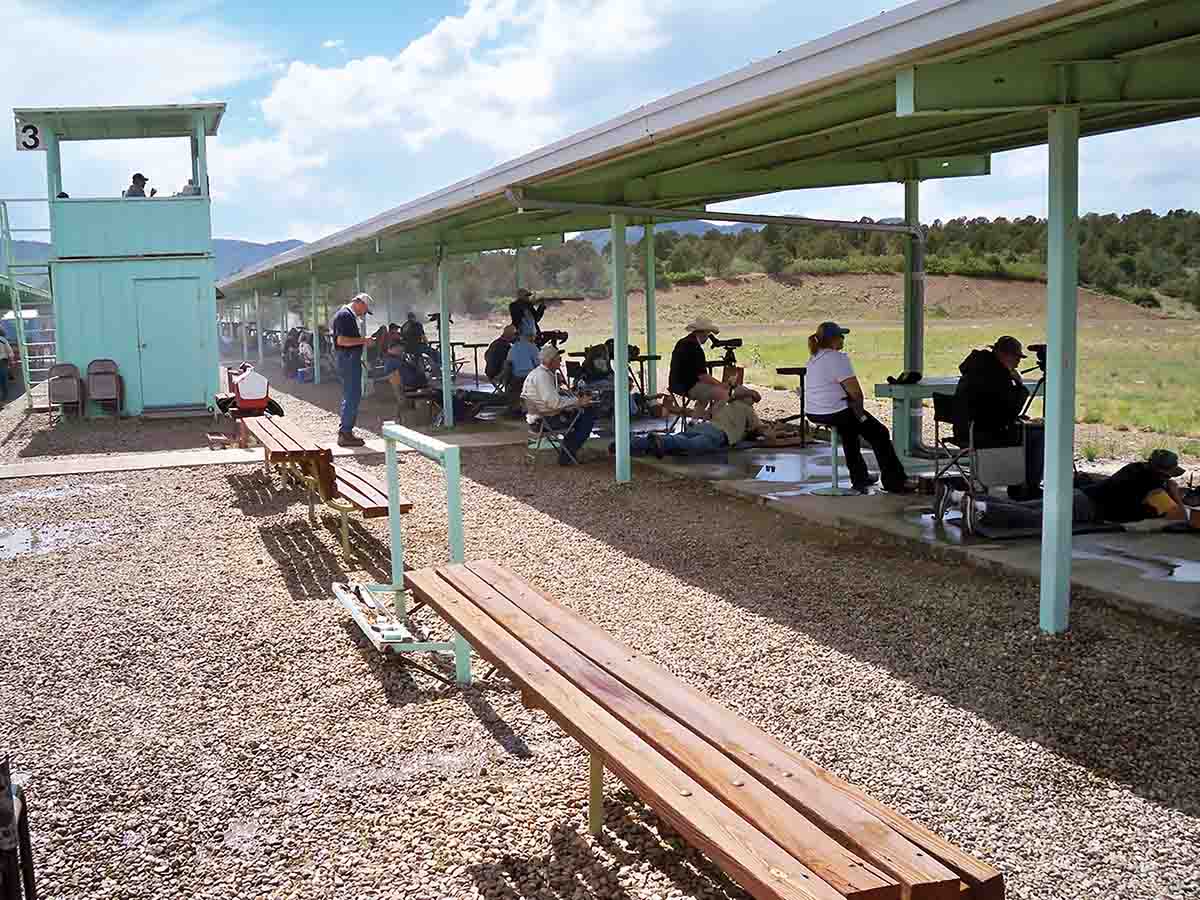 After moving to Montana in the 1970s, much of my leisure time and financial treasure was spent on shooting and learning about varmint and hunting rifles. Both types of hunting were scarce or completely absent in the area of my birth. Whenever there were enough extra bucks in my pocket to afford another rifle of a different caliber, one was added to my assortment. Also, necessary items included reloading accessories. As a fledgling gunwriter, I put my shooting/reloading experiences into words and photos and several such articles appeared on these pages starting about 1980.
Then, I discovered something else here in the Yellowstone Valley – competition. That started as informal "turkey shoots." Everyone shot at the same bullseye. Someone was positioned behind cover so each shot was marked with the one closest to the X winning. I didn't dominate the events but won my share of frozen turkeys. The events eventually died out, but the greatest prize gained from those cow pasture turkey shoots was the realization that I have a competitive spirit.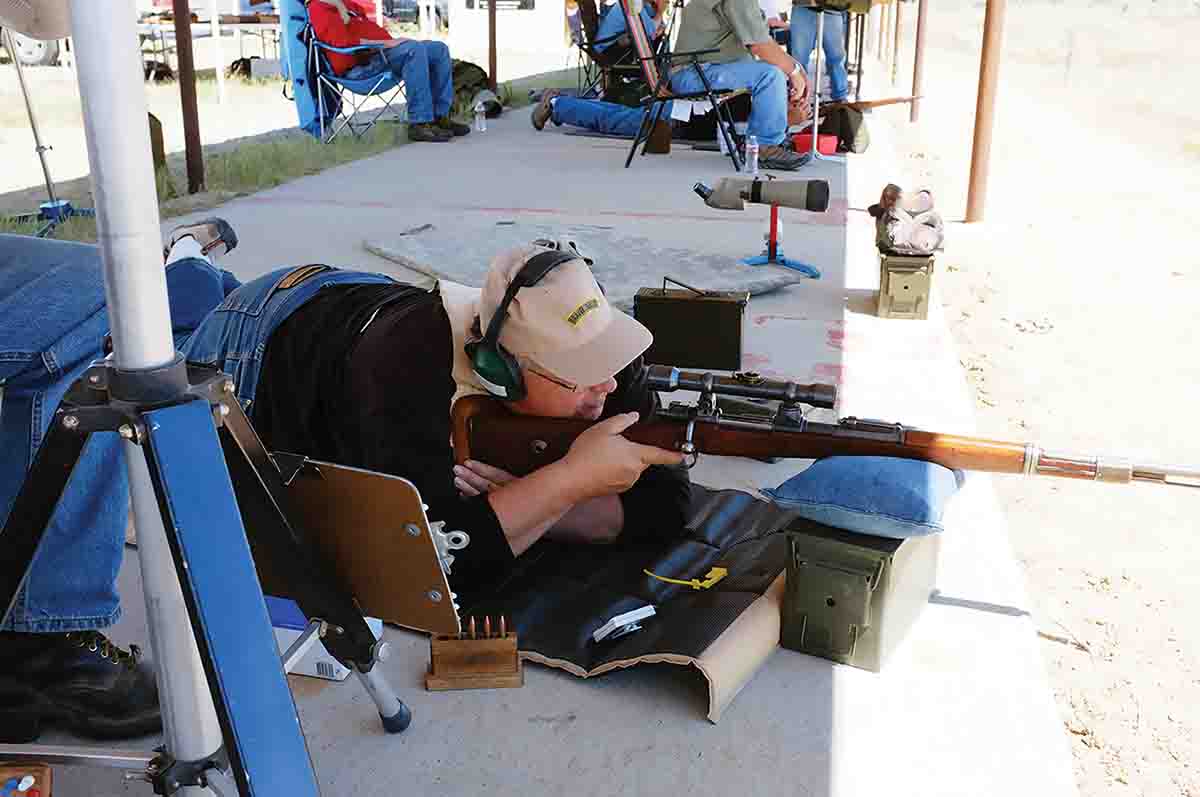 In 1981, I discovered BPCRs (black-powder cartridge rifles) and soon indulged in more non-formal matches, usually fired at steel gongs out to considerable distances. Soon, two new shooting games were introduced to me and became nigh-on obsessions. One was cowboy action, which mostly was speed shooting with single actions, leverguns and shotguns. It was great fun and Yvonne and I traveled to many End of Trail events in southern California and other less distant matches. We were even invited to attend New Zealand's National Cowboy Action Championship. For me, single-action revolvers were always special but I'd never paid much attention to leverguns. Cowboy-type shooting lit a fire in me that burns to this day. (Shotguns: not so much.)
However, my avidness for cowboy action was nothing compared to my passion for the NRA's new game of BPCR Silhouette. I've written about it a lot, so I'll only say the game consists of steel silhouettes of chickens, pigs, turkeys and rams at 200, 300, 385 and 500 meters respectively. Furthermore, only exposed hammer, cartridge-firing, single-shot rifles of the late 1800s were allowed, along with only black powder for propellant and lead alloy bullets for projectiles.
It was as if someone delved into my psyche and devised the game's rules especially for me. Being a bullet-casting handloader was imperative to being competitive. I attended both the NRA's two experimental matches at Raton, New Mexico, held in 1985 and 1986. Then I attended all National Championships held there through 2019. Early in the current century, the NRA instituted a scoped division of the sport with its own national championship and I fired in all those to boot. Scopes were instituted to keep us aging competitors shooting but everyone could compete in them.
(COVID-19 prevented BPCR Silhouette national championships in 2020 and 2021. The NRA then moved the event to Pennsylvania. I didn't attend and health problems prevented me from traveling in 2022.)
It cannot be said that I have been one of the "greats" of either sport. My ego doesn't dictate that my name is at the top of the score sheets. There are dozens of trophies for both sports in my office but many are not inscribed with the magic "1st Place." That didn't matter for there was always another shooting event on the horizon. Competitiveness gave me the incentive to keep trying. That translates into shooting in as many matches as possible.
BPCR Silhouette competition did make me a better marksman. At the game's beginning, I didn't realize just how poor a shot I was once my benchrest was removed. It took years of work learning to control trigger pull and follow through and believe me, it's easy to fall back into bad habits after a winter's hiatus. Knowing of my fondness for competition, I've had hunters tell me, "Put hair on it and I can hit it." I class that right there with the adage, "Recoil doesn't bother me at all." This isn't the place to detail it but competition also did wonders for me in regard to handloading and bullet casting.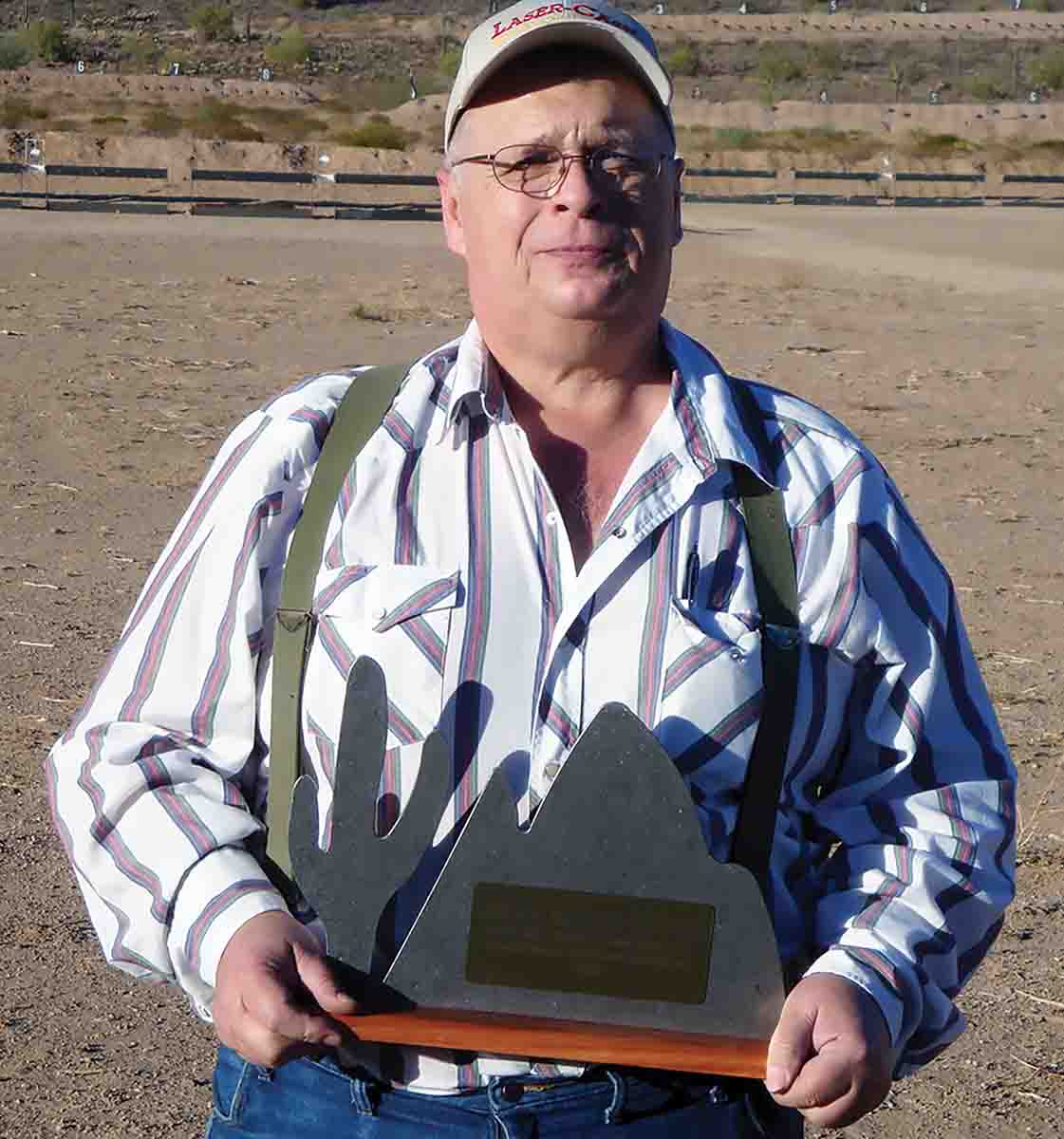 One type of competition that attracted me, but which I was only able to dip into briefly, was Vintage Military Rifles, especially with sniper rifles. I actually hosted a vintage sniper rifle silhouette match at the Butte Gun Club in 2012. Several shooters attended from out of state, but for a new genre of event to grow, it must have the support of local shooters. That didn't happen enough, so I gave up. My traveling partner, Ted Tompkins, and I did shoot a Civilian Marksmanship Program event near Phoenix, but with none happening locally, we didn't follow up. However, in the vintage sniper rifle event, Ted and I shot as a team and placed fourth of 25 teams.
This may be hard to believe, but with some rough calculations, I'm sure that I've covered about 200,000 to 250,000 miles to attend competitions. That's counting both air and ground travel. Hundreds of BPCR Silhouette matches have been attended, including eight different ranges in Montana and all over the west, excluding Washington and Nevada. We have gone to scores of cowboy-action events both locally and as far away as Georgia (and don't forget New Zealand).
Back in those early years, even as I was learning about big-game hunting here in Montana, I thought, "There's just not enough shooting." Varmint shooting helped, but discovering competition provided the impetuous to handload more, shoot more and travel much.
I'll finish with this word of advice: If varmint shooting or big-game hunting gets staid or too strenuous, consider attending a competition of your choice. Most attendees are welcoming and generous with their time and advice.