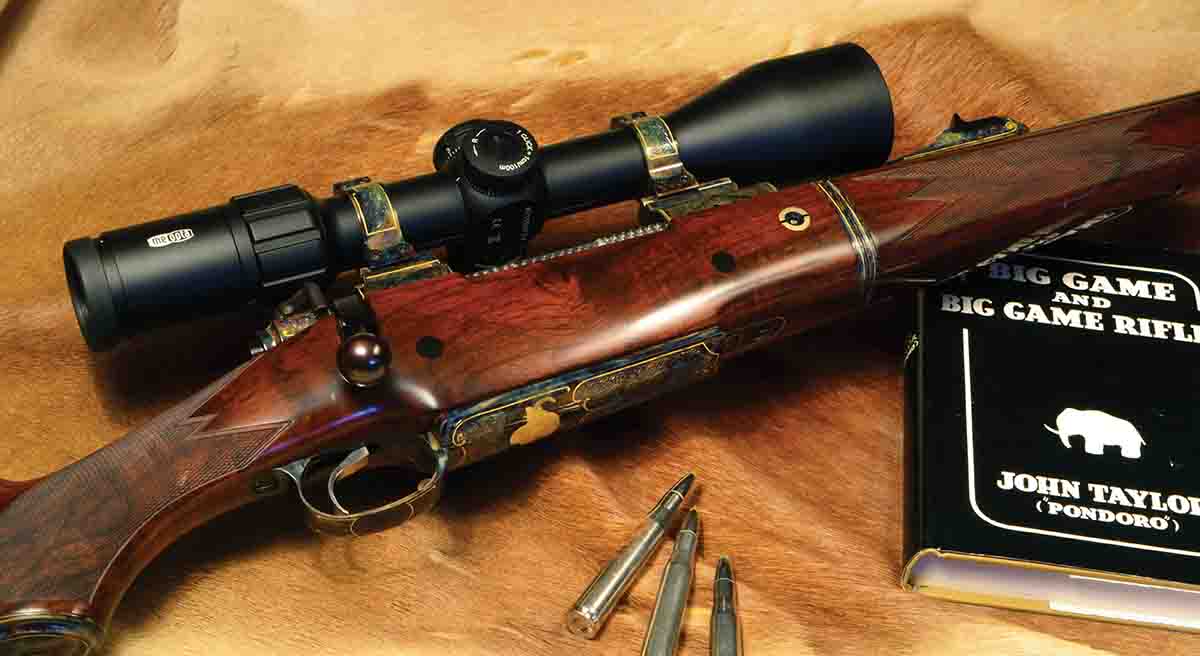 There are many golden ages throughout history and all have one thing in common: They are only recognized years after they ended. It can be a decade or a century, but there is always an intervening time when the past comes into focus and we realize what we have lost.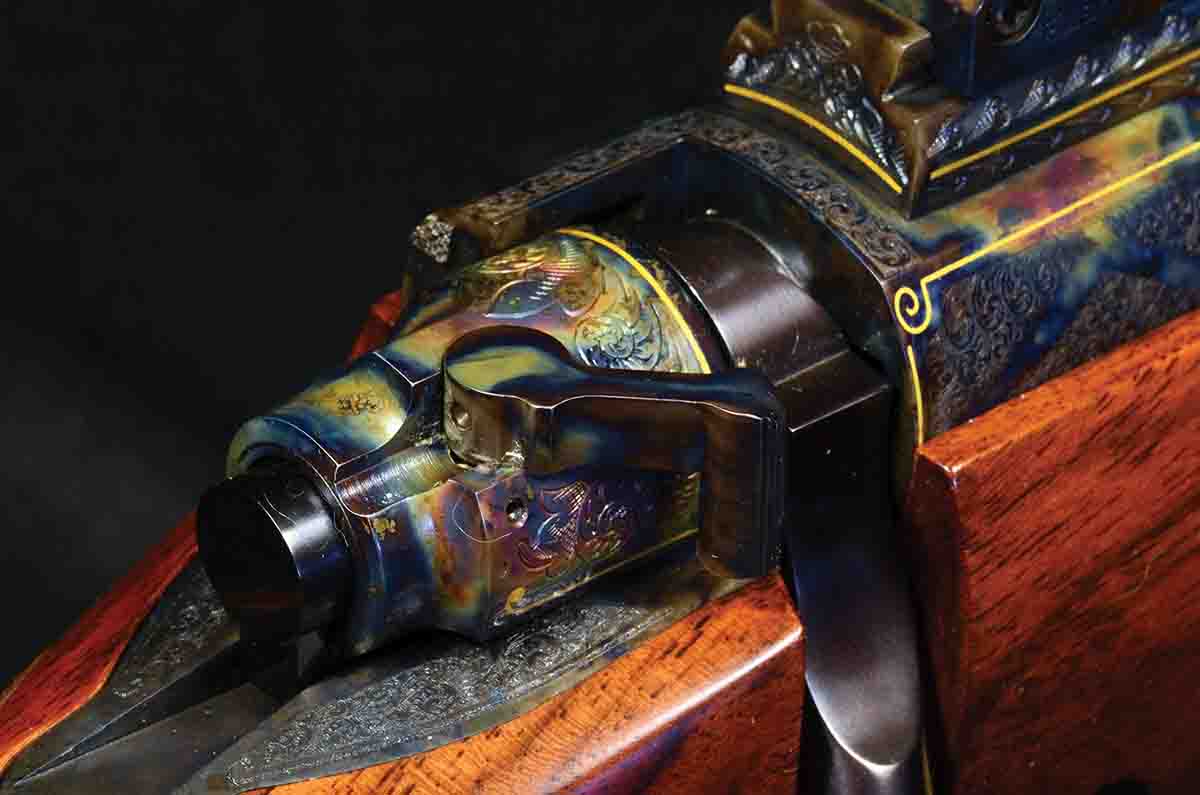 There was a golden age of custom bolt-action rifles, and it lasted from about 1960 to 2010. Of course, there were custom bolt rifles before that; in fact, they began to take shape in America shortly after the '06 Springfield came on the scene in 1906. They then progressed in fits and starts until after World War II.
However, by 1960, the final idealized form had arrived at: It was based on a Mauser 98 action, had a Winchester Model 70-style, three-position safety, a pistol-grip stock, and was chambered for the 30-06, 270 Winchester or, perhaps, the 257 Roberts.
There were, of course, variations: The pre-'64 Model 70 was equally as desirable, but the pre-'64 is merely a modified 98 anyway, and already incorporated some of the refinements that were de rigueur on custom rifles, such as a swept-back, low-rise bolt handle, hinged floorplate, graceful trigger guard, and so on.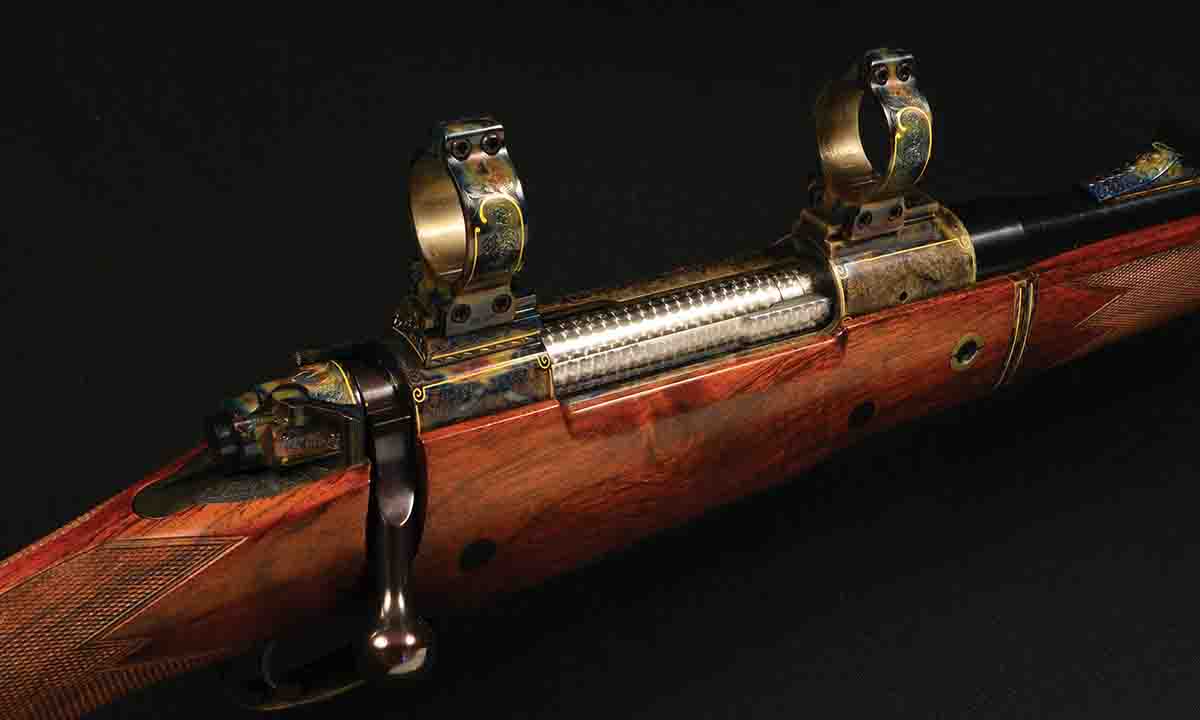 Some 98s were more desirable than others, depending on the particular variation, what factory it was made in, and what year. An Oberndorf rifle from 1938 was vastly more desirable than one made in the same place in 1945, with all the cut corners of a late-war product. The famous Czech G33/40, from Brno, was coveted for a light mountain rifle. Since not many were made in the first place, the consequent cannibalization accounts for its limited numbers, and high collector prices today.
Modifying Mauser 98s resulted in a cottage industry providing the necessary components to the trade, including bolt handles, bolt shrouds with three-position wing safeties and new bottom metal.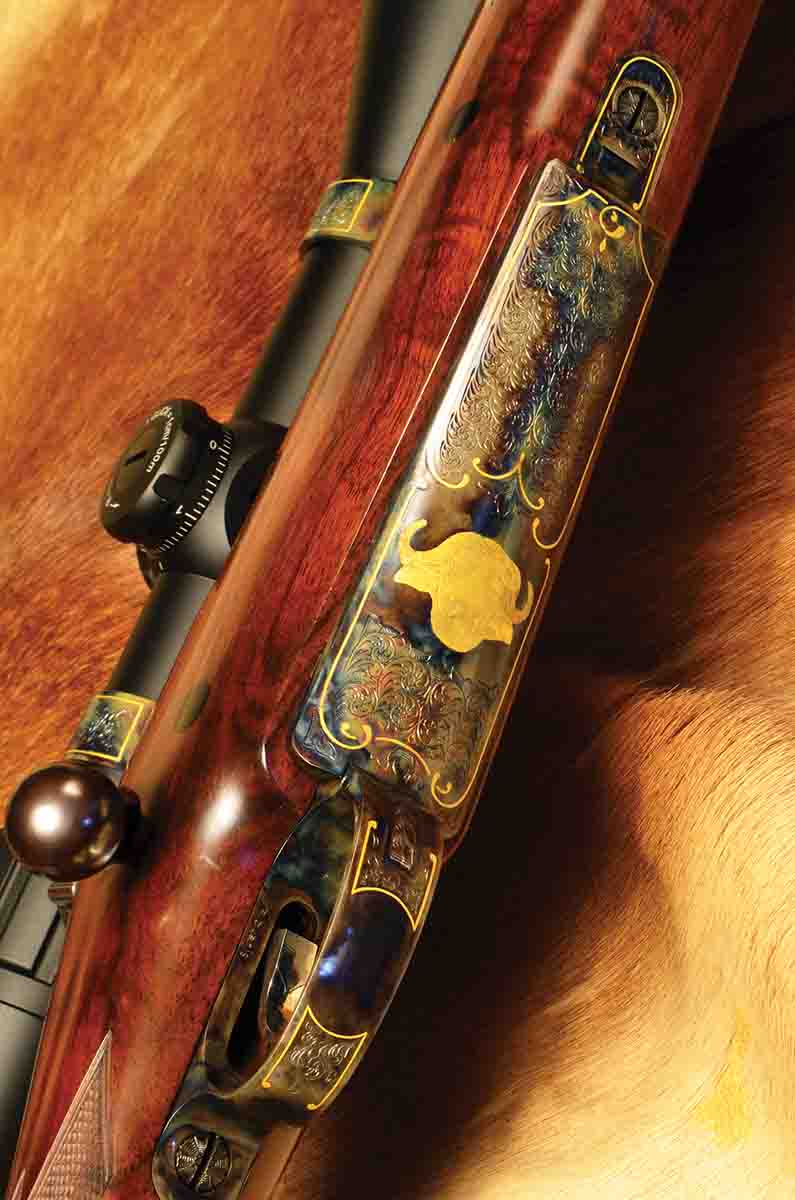 At some point, it occurred to a few people that the supply of suitable Mauser 98s would eventually dry up, and good pre-'64s would become prohibitively expensive. Their answer? Design a whole new action that incorporated the most desirable elements of both the 98 and the pre-'64, along with factory-fitted refinements like the shroud and bottom metal. The result was the Dakota 76.
I first became aware of the Dakota around 1986, leafing through the Brownells catalog in the section devoted to actions for gunmakers. At the time, I'd been away from the world of rifles for a few years and was in the process of reacquainting myself. Naturally, my thoughts had turned to a new rifle and, although finances did not permit it, preferably one custom-made to my taste.
What I remember most about that catalog entry was the price: A Dakota action would cost $1,500, where a Mauser Mark X (the commercial Yugoslav Zastava) was less than a third of that. To a bolt-rifle lover, however, even the photograph of the Dakota action, in the white, was enough to set me to drooling. Something about those beautifully machined surfaces.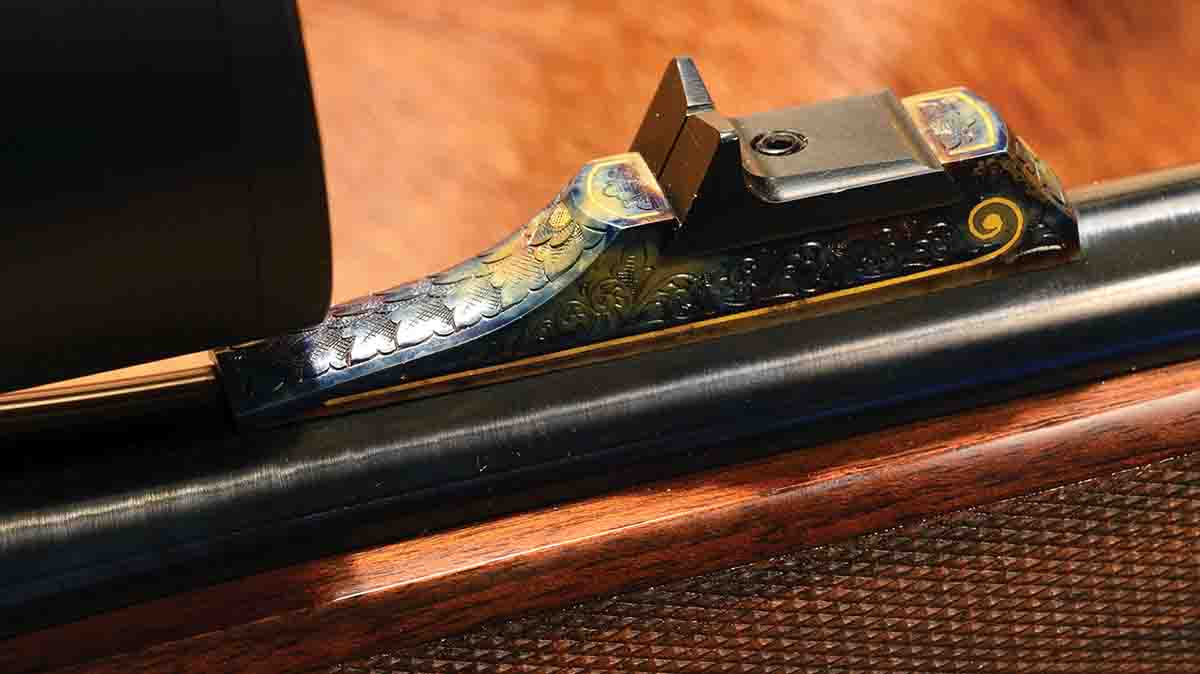 Today, most people think the action was the creation of Dakota Arms, and its founder, Don Allen, certainly deserves a large share of the credit. Allen was an airline pilot and amateur stockmaker. After he retired, he and his wife, Norma, founded Dakota Arms, established a factory in Sturgis, South Dakota, (with substantial assistance from the state) and began making custom rifles based on the Dakota action; the standard stock was what is now known as "American Classic."
The other name mainly associated with the Dakota 76 is Gunsmith Pete Grisel, and I have heard (or heard of) several others claiming a share of the credit, including some early editors of Rifle. Who or what did what to whom is not my concern here. Undoubtedly, there were many conversations in many hotel rooms over many a tall one before the final form was agreed upon – if it ever was, which given the herding-cats nature of custom gunmakers, is highly doubtful.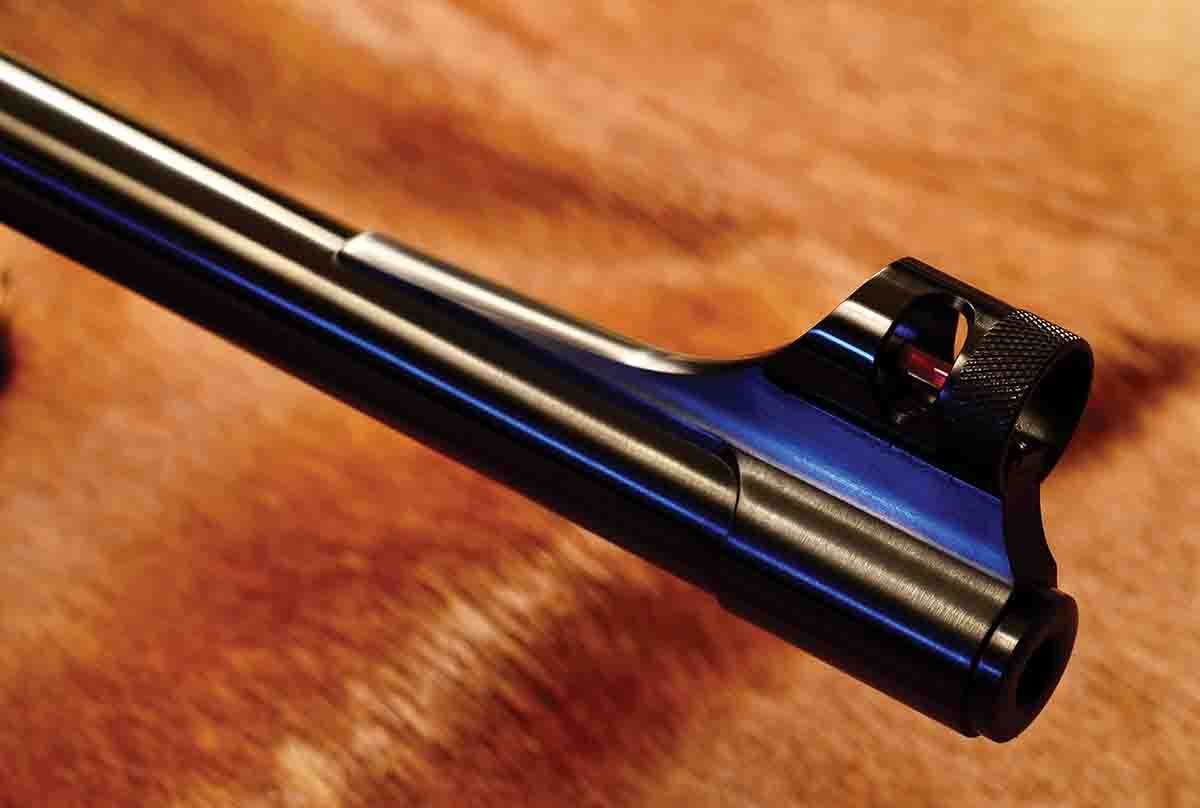 What is important is that Allen turned the dream into reality. Over a period of about 20 years, from the company's founding until his death in 2003, Dakota Arms produced some of the finest factory rifles ever made, combining custom-quality workmanship (and full custom options) that offered the average buyer a dream rifle at a real-life price.
In 1991, when I acquired my first one, the retail price on the basic rifle was a little more than $2,000. It had a stock of nice walnut with no Monte Carlo comb and a plain forend tip, in 30-06. I carried that rifle in Africa and America for the next decade.
What happened with Dakota in 2004, after Allen's death from cancer, is a sad story of acquisition by, first, a rapacious investment fund, descent into bankruptcy, mismanagement and corruption on a grand scale – grand for Sturgis, anyway. It was acquired by Remington to become its custom shop. With Remington's subsequent troubles, Dakota went into limbo, as far as I could determine, and finally reemerged as, today, Parkwest Arms.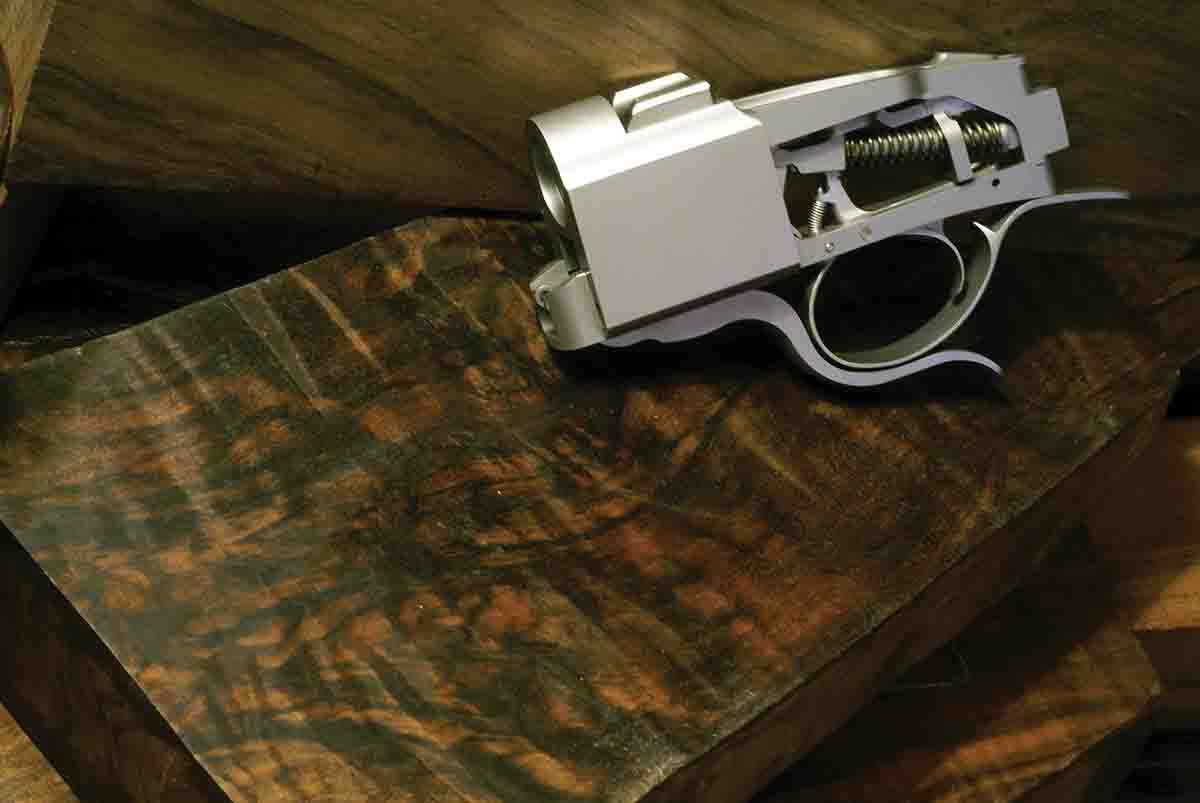 Parkwest and its products are subjects for another time. I, personally, have no experience with them, although if they are attempting to continue what Allen started, they certainly have my vote.
Allen was intent on creating a company that produced a range of rifles, not just one type. To that end, he designed a beautiful, little, hammerless, single-shot action, with an underlever and falling block, as well as a less expensive version of the 76 action, called the 96. The 96's cylindrical form was easier to bed than the flat 76. He even designed a side-by-side shotgun, and produced at least one in partnership with a European company.
One notable variation on the 76 was a takedown model called the "Traveler," which of course, sold for more money.
At one point in the 1990s, a writer was sent a Dakota 76 to test, and was disappointed with its accuracy, which did not measure up to the much admired Kenny Jarrett standard of half-minute-of-angle groups. Of course, nothing else did in those days, but expectations for custom rifles were rising, and the Dakota – handsome and beautifully made though it was – did not measure up. When asked, Allen reportedly said, "They aren't made for that."
The Dakotas of the day were hunting rifles, not benchrest rifles, and there is much more to a good hunting rifle than simple accuracy, including reliability, ruggedness, smooth and quiet operation, weight and handiness, but this seemed to be lost on an accuracy-obsessed public.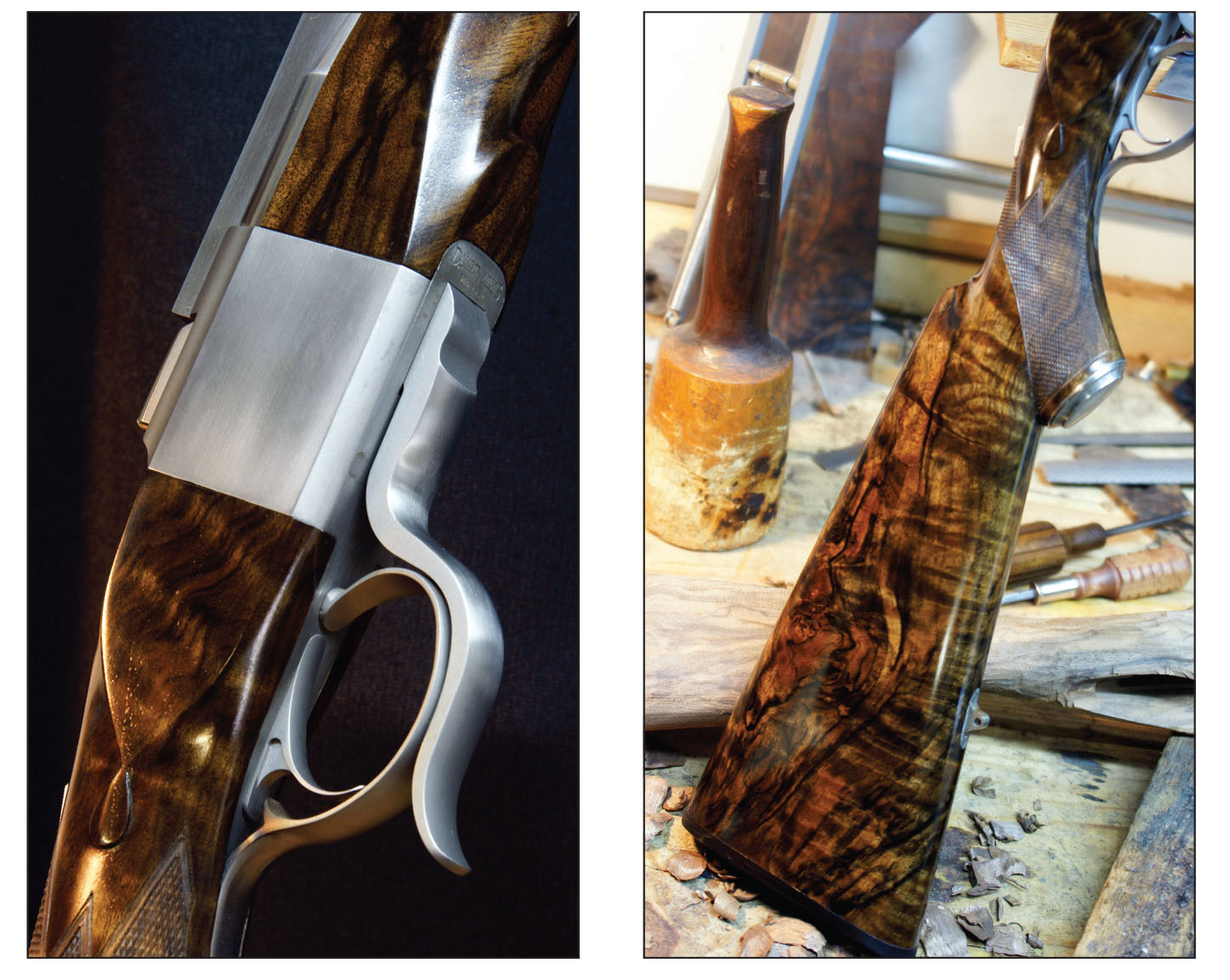 I am not sure it was all that true anyway. In 1996, I was on a prairie dog shoot with Allen and used a 220 Swift for the first time. I made the longest shot of my life on an animal – 535 yards, measured with one of the then-new laser rangefinders. I hit the beast on about the fourth shot, with Allen spotting and calling for wind and elevation adjustment. To this day, I wish I owned that Swift.
My own 30-06 Dakota won no prizes for accuracy, being capable of about 1.5-inch, five-shot groups with handloaded 165-grain Bear Claws, but I took a lot of game with it in both Africa and America.
Over the years, I also owned a 458 Lott built on a standard Dakota action, another Lott on a Traveler, a 450 Dakota on the magnum action, and a 250-3000 Savage custom built on one of the No. 10 single shots. I took one Cape buffalo with the standard Lott. I eventually got rid of them all, not least because I refused to endorse the company, even implicitly, during its bad period after 2004.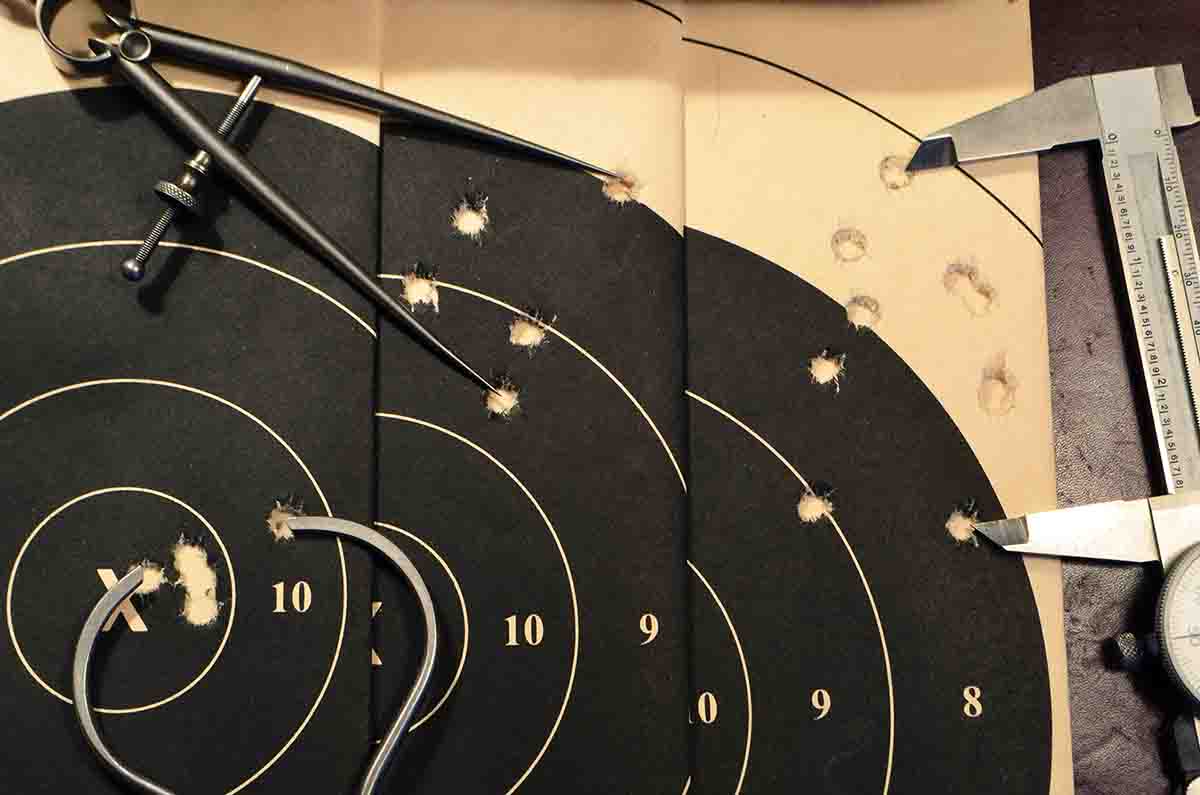 At some point, Tony Galazan's Connecticut Shotgun Manufacturing Company (CSMC) acquired a supply of Dakota actions of various types and began building elaborate and very expensive custom rifles on them.
For those not familiar with it, CSMC manufactures the current A.H. Fox, Parker, Winchester 21 and Auguste Francotte shotguns, as well as its own original double-gun designs, both side-by-sides and over/unders. It employs some of the best gunmakers and engravers in America, and uses production methods for high-quality manufacturing that have industry people from all over the world traveling to New Britain, Connecticut, to see how they do it.
The rifle shown here is a Dakota Traveler, chambered in 300 Holland & Holland, engraved and adorned in the finest no-holds-barred style, fitted with Talley mounts and a Meopta scope. Its list price is about $32,000, purchased from CSMC, which sells direct and has no dealers. Tony Galazan is not noted for underpricing anything, but even so that is an eye-watering price for an off-the-shelf rifle, which this is, having not been built especially for one client.
The rifle weighs in at a rather hefty 11.5 pounds, with scope, sling, and a full magazine, so it is not something one might want to lug up a mountain.
I have a hunch that anyone who would lay out $32,000 for a 300 H&H is not likely to load his own ammunition, so the immediate question was, how does it shoot with factory loads? I happened to have a stash of Federal Premium loaded with 180-grain Trophy Tip bullets. I fired five shots at 35 yards to establish the sighting, five more at 100, and then 10 shots at 200 yards. A 10-shot group at 200 yards tells me everything I need to know.
The rifle put 10 shots into 2.85 inches at 200 yards, and that is extremely fine performance for any big-game rifle, particularly using off-the-shelf ammunition, premium or otherwise.
For those unfamiliar with it, Kenny Jarrett's guarantee from the 1980s was a half-inch at 100 yards, but that was for three shots using ammunition tailored to the rifle through load development; Weatherby's 1.5-inch guarantee from years before that was also three shots, using its own ammunition.
For the record, at 100 yards, the Galazan Dakota's five-shot group measured 1.90 inches, and at 35 yards, 1.1 inches, or .480 inch with a flyer. I wanted to see how the 35-yard setting applied at longer distances, so I did not make any adjustments between groups.
It has become an article of faith that no takedown rifle can be as accurate as one with a fixed barrel. There is no way of proving that definitively one way or the other, but this Traveler certainly seems capable of holding its own. We'll see how it does when the weather warms up, the flooding subsides and I can do some load development for it.
At the range, the rifle got some admiring looks, but also a few comments such as "No rifle is worth that much money!" Well, any article is worth exactly what someone else is willing to pay. This rifle is certainly a feast to look at – albeit not to my taste – and that is a big factor in how much someone is willing to part with.
From the 1960s onward, custom bolt-action rifles progressed in several directions, with some becoming more ornate, others more accurate, still others having smoother operation and custom features. Some of the rifles turned out by Holland & Holland during the 1990s defy description and were priced to match. One American custom riflemaker even announced its intention of producing the absolute ultimate bolt rifle and set a price on it of $180,000. Whether it was ever made, much less sold, I have no idea.
There's a term in the art world: fin de siècle. It is generally taken to mean the ultimate expression, often decadent, of a movement that has come to an end. It could certainly apply to the end of a golden age, such as we saw in custom bolt-action rifles from 1960 to 2010. If so, this Galazan Dakota would be a fitting exclamation mark, combining tradition, innovation, workmanship, fabulous adornment and sheer utility as a hunting rifle.
So: $32,000? You tell me.