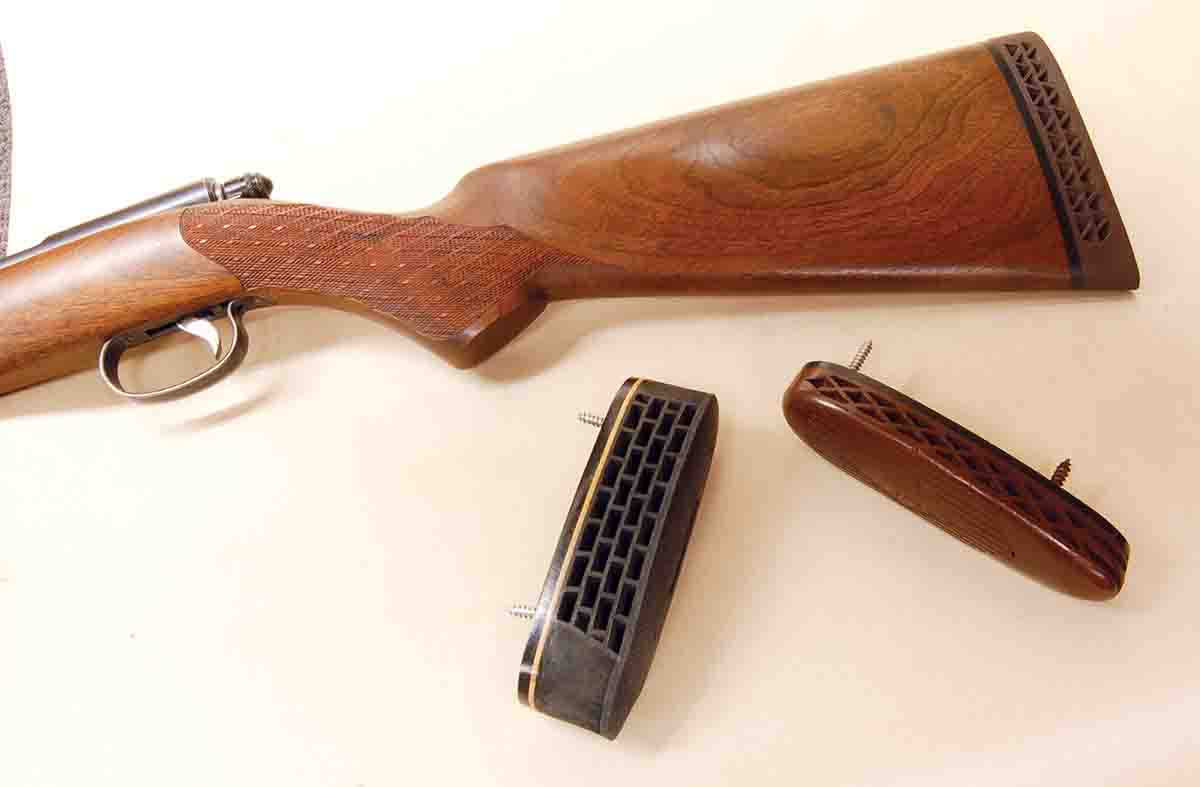 The two major considerations of stock fit are comb height and length of pull. Neither has been given much consideration by manufacturers until quite recently. Oh, yes, civilian target shooters whose courses of fire required prone, sitting, kneeling and standing, often had large adjustable and replaceable aluminum buttplates. Obviously, such a thing was not practical on sporting rifles. The hunter had to make do with a stock intended for a small to average-size person firing offhand.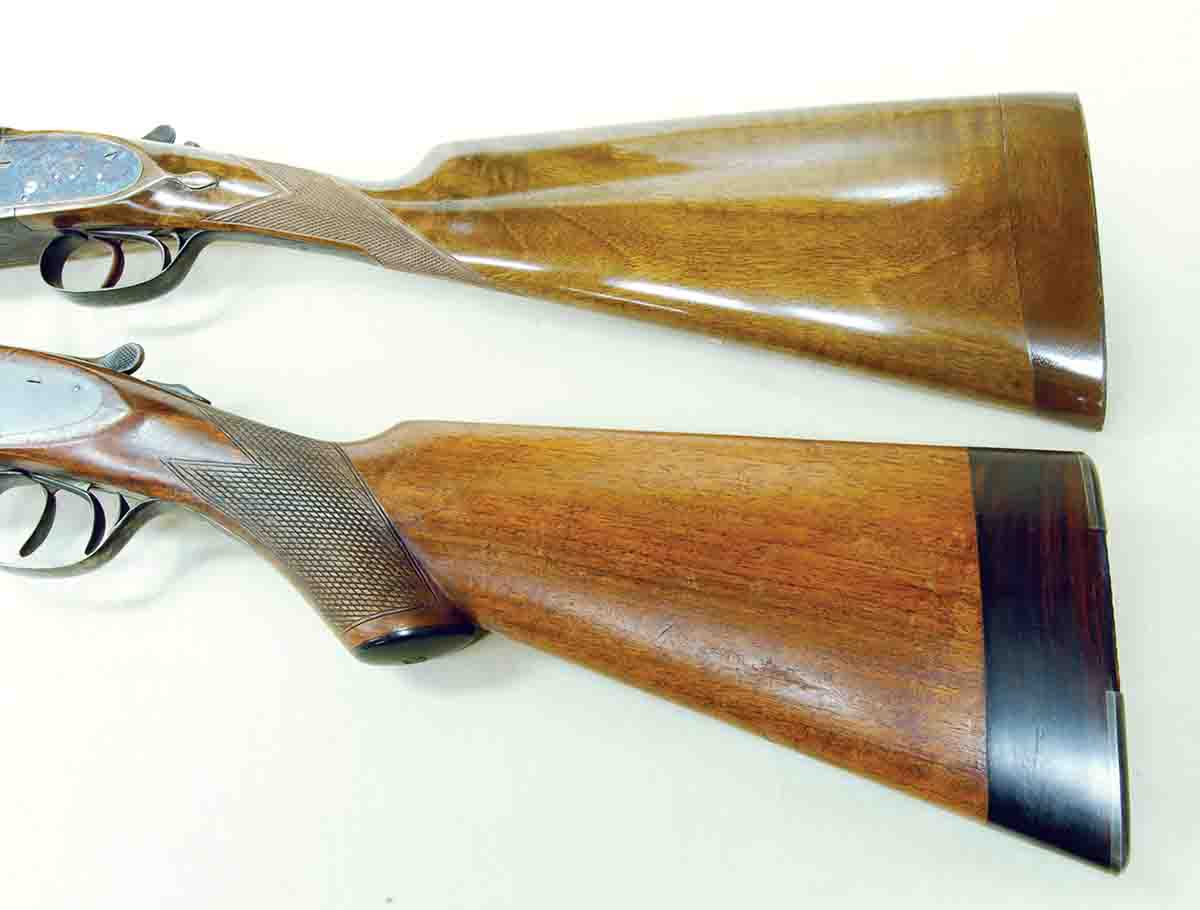 This is beginning to change today because of the popularity of long-range shooting. Rifle optics look more like spotting scopes than telescopic sights. Comb height and length of pull adjustment have become mandatory. The only problem is that the fiberglass/composite stocks that allow this adjustment tend to be heavy. The son of a friend of mine just acquired such a deer rifle. It weighs nearly 10 pounds. He's young and can carry it!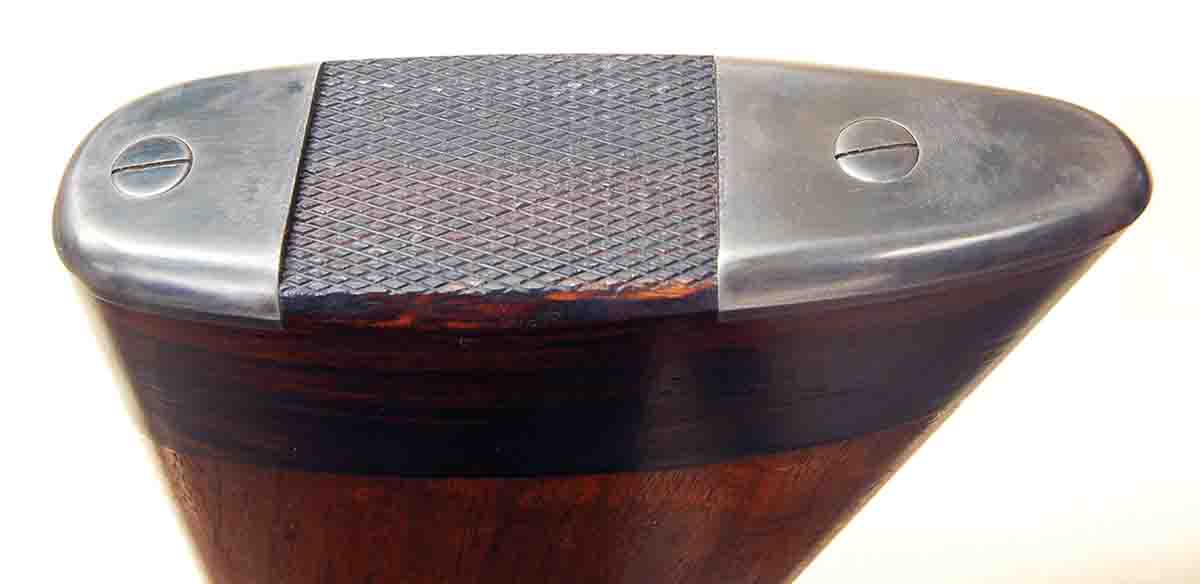 All this is fine for new rifles, but what about the countless wood stocks out there. Comb height can be increased only by adding a leather lace-on device or the permanent attachment of additional wood, which then requires refinishing the stock. Obviously, the latter destroys any collector value. Sporterized military stocks, semi-finished replacements, altered pieces and most scoped .22 rimfires with stocks that don't fit anyone are, however, fair game. A good-looking comb addition was covered in this column in
Rifle No. 295 (November – December 2017)
. Adding a bit of comb height is instantly noticed because the proper sight picture is faster to acquire while length of pull is an entirely different animal.
A rifle's length of pull must be long enough so that the trigger hand, when fully wrapped around the grip, thumb over the top, squeezing firmly enough to control and absorb recoil to some extent prevents the thumb from being driven back into the nose when firing from all field positions. Then the army got involved as only a government entity can.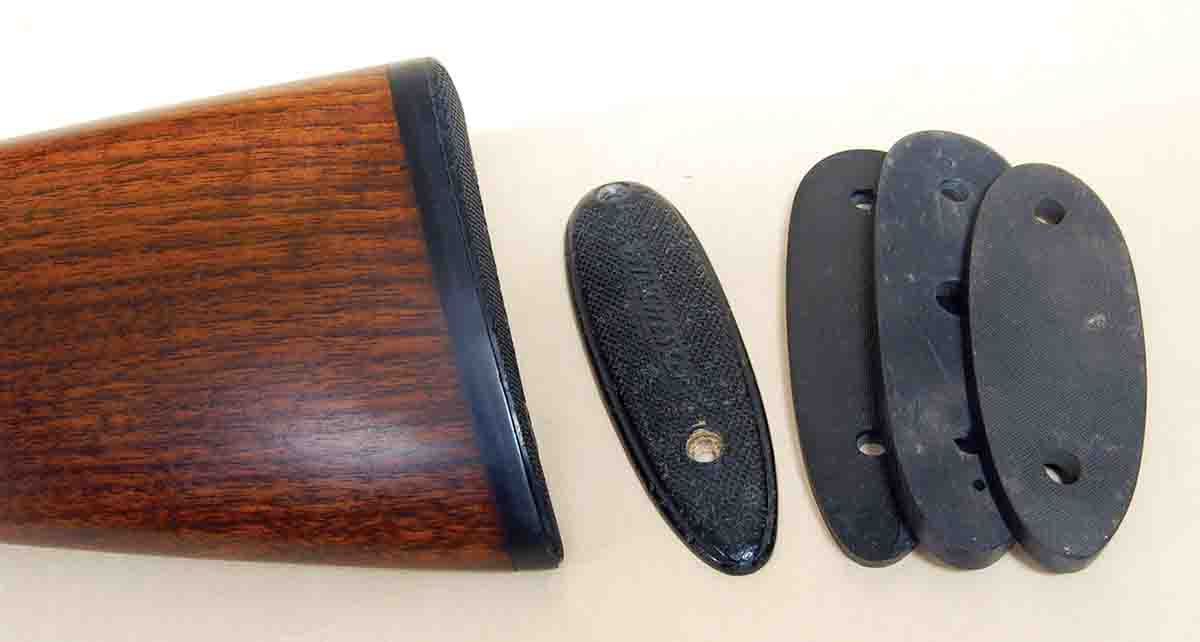 Ever since the military began supplying its people with rifles, it has had to deal with the fact that people come in many sizes. Also, military rifles (until fairly recently) fired powerful cartridges that generated a lot of recoil. Therefore, it's not surprising that soldiers wrapped their shooting hand completely around the grip of the stock and hung on as the gun thundered back in recoil. This would not have been so bad had not the army shortened the length of pull of its rifles to fit the smallest soldier – then they took off a little more! The result was most guys got their thumbs driven into their noses when the trigger was pulled. Marksmanship suffered.
Not about to give up its one-size-fits-all stock design, the army began teaching recruits to place their thumb alongside the grip instead of over the top. Problem solved? Not hardly. No one is capable of controlling the recoil of a big-bore rifle (.45-70, .30-06, etc.) by pinching the grip between the fingers and heel of the hand! Hand contact is lost when the rifle recoils and the full force is transmitted to the shoulder. Soon the shooter is terrified of the rifle and a flinch develops. Precise shooting is impossible.
I mention this for the reason that holding a rifle in such a manner may not be seen at a silhouette match, but it is not uncommon at the sighting-in days held by gun clubs prior to deer season. When asked why they grip the rifle in this manner, all answer that it's the way they must shoot a centerfire rifle because of recoil. It is astounding that such a silly idea is still around more than 100 years after its inception.
Other folks, when sighting-in their rifles, grip the stock normally but then slide their heads back before pulling the trigger. Often this is done without realizing it. Again, the stock is just too short.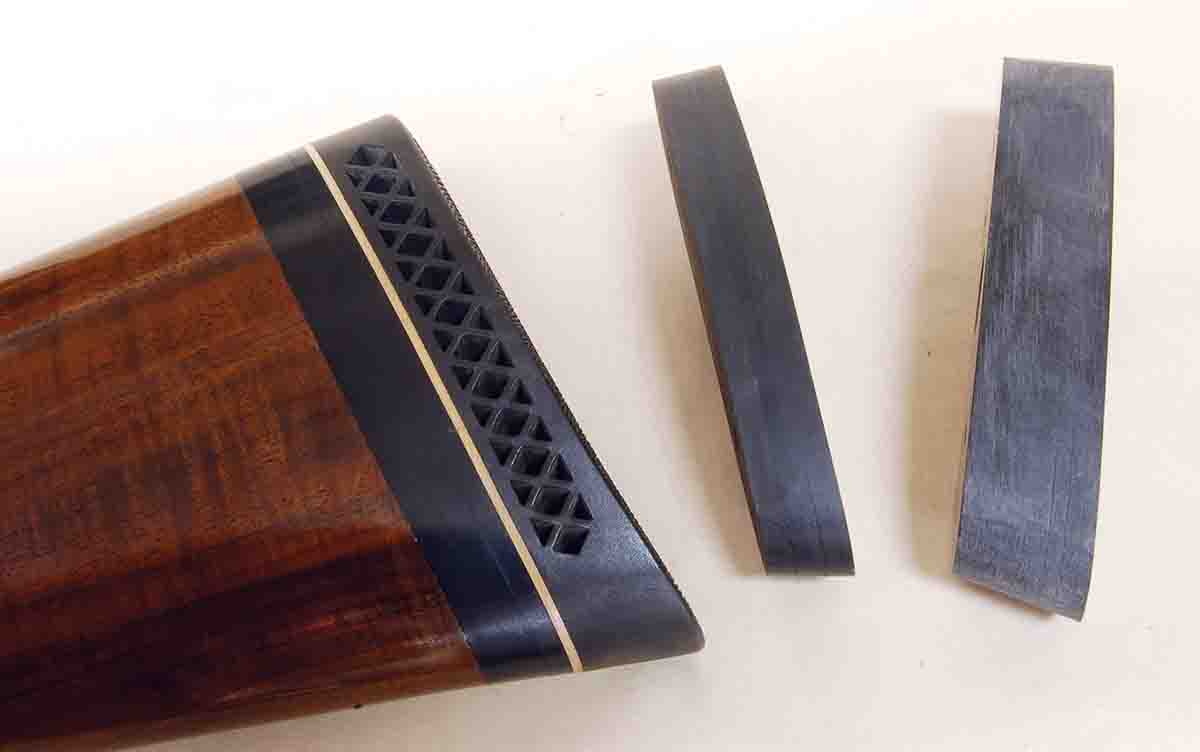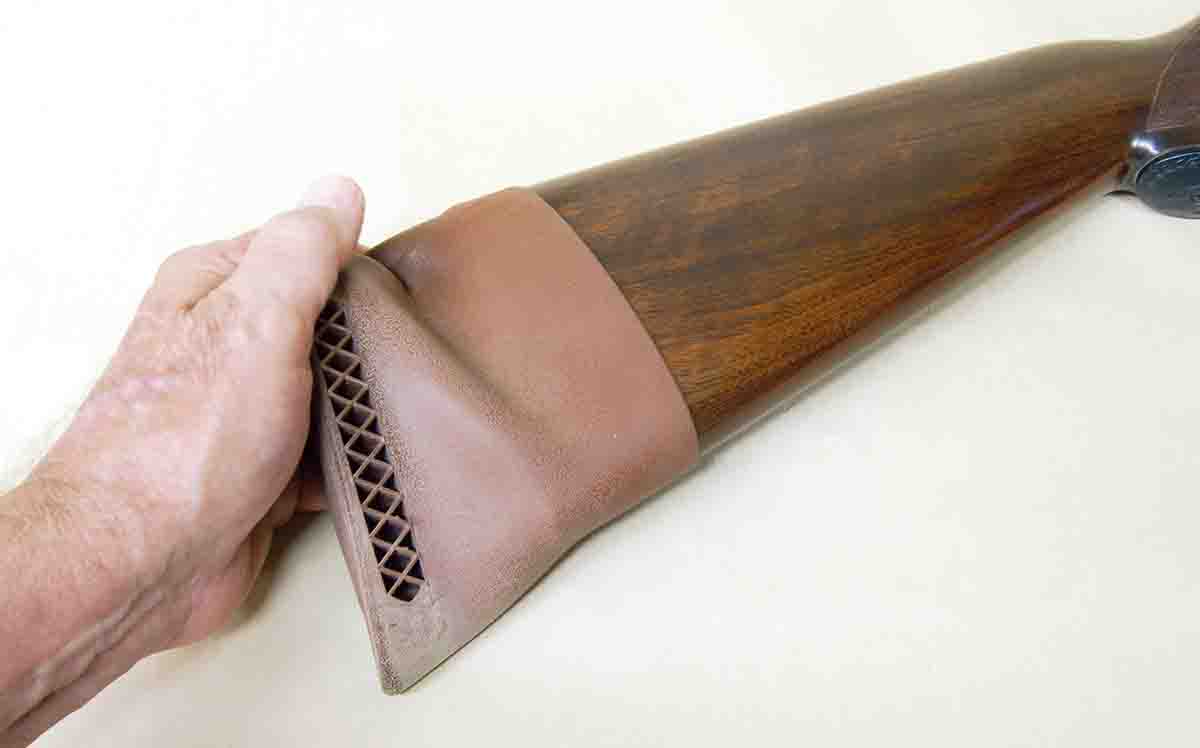 Whenever asked to help at one of these events, my range box always contained a few "pull-on" recoil pads in half-inch and 3⁄4-inch thickness and a 1⁄4-inch cardboard spacer fitting inside the thickest pad to make it 1 inch. They are the simplest means available to correct a too-short length of pull on a hunting rifle. Many were the times when one of the pads was pulled on a Winchester M94 carbine, Marlin M336 or a hard-kicking Remington M721 and try to find the owner who could now grip the rifle firmly without fear of being slapped in the face by recoil. Shooting the rifle was now fun. Unfortunately, these pull-on pads are becoming hard to find because gun shop owners don't stock them, and shooters don't buy them because neither understand their real purpose.
If a more permanent stock extension is wanted, the next easiest is the so-called "rubber" recoil pad. It can be found in lengths from 1⁄2 inch to 11 inches. While most folks have only heard of the 1-inch thickness, which requires trimming the stock back, the shorter lengths are used to add length of pull without having to shorten the wood. Anyone who has spent much time looking at used guns knows that not everyone can shorten a wood buttstock! Also, stocks with very slightly curved rear surfaces can usually be fitted with the thinner pads by gently heating the pad base with a heat gun until it can be bent enough to fit.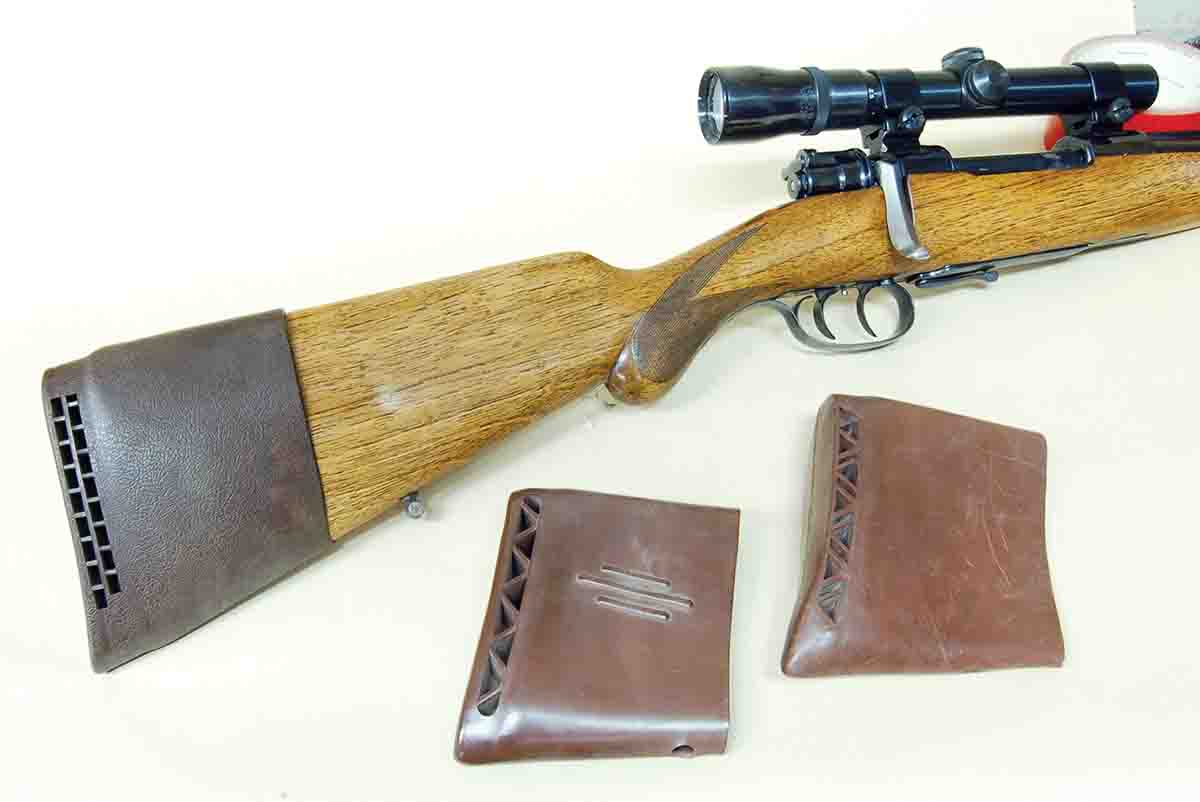 The third example of a stock that is too short is one that has been purposely cut off to fit a young shooter. These are generally .22s or .410s that don't require recoil pads, so adding one of proper thickness will bring pull length back to something usable. This was done to a Remington M514. The pad is a take-off from a 1960's Remington shotgun, so it's rock hard, but it looks good and .22s don't kick much!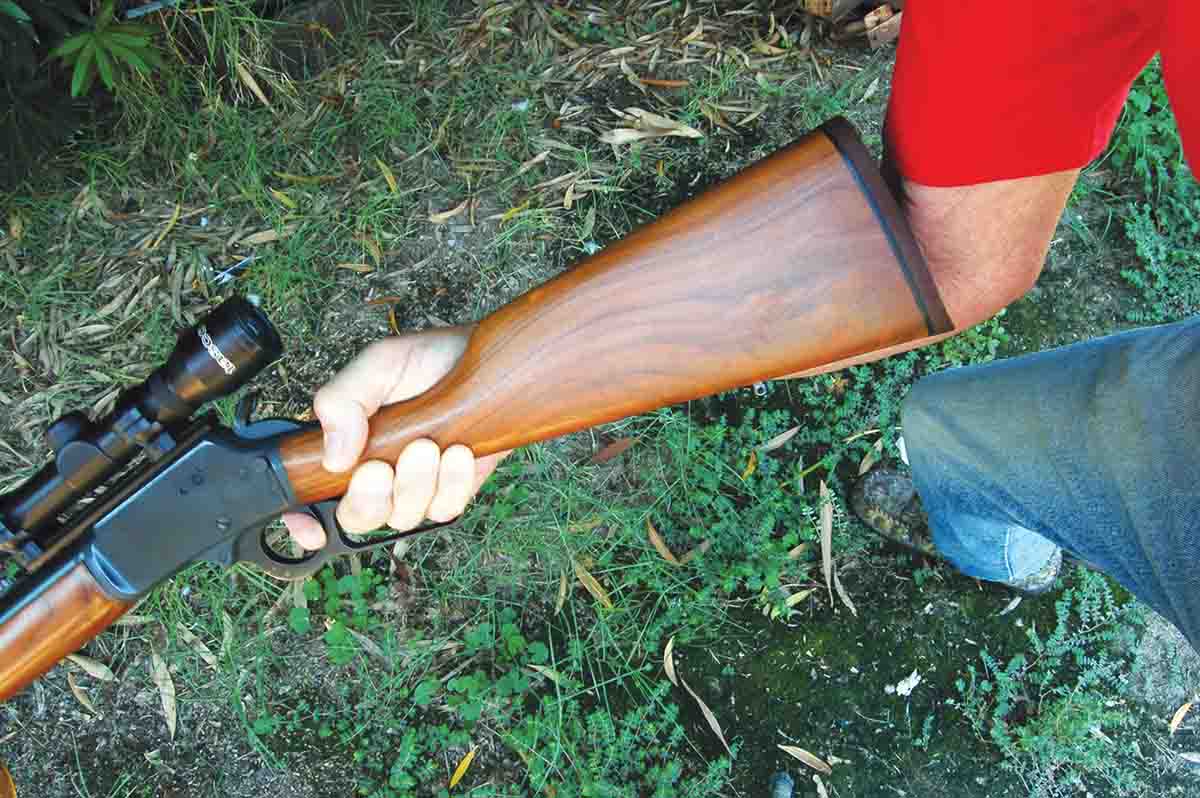 If a recoil pad has also been installed on a shortened stock and a pad must remain, then all that can be done is to add plastic spacers under a new recoil pad. Spacers are available from the makers of recoil pads or can be cut from black plastic available in hobby shops. A thickness of l inch works best. Doing this may be quick, but it doesn't look so good. A stock is shown that was lengthened in this manner. The owner just wanted it done "yesterday" so he could go hunting. A lot of this is seen on trap guns.
In a situation where a recoil pad is not needed, replacing the cut-off section with a solid piece of darker-colored wood can look very good. The best way to secure the addition is with two, long wood screws, just like a buttplate. The new wood can then be trimmed to fit, sanded, finished and reinstalled without affecting the existing stock finish.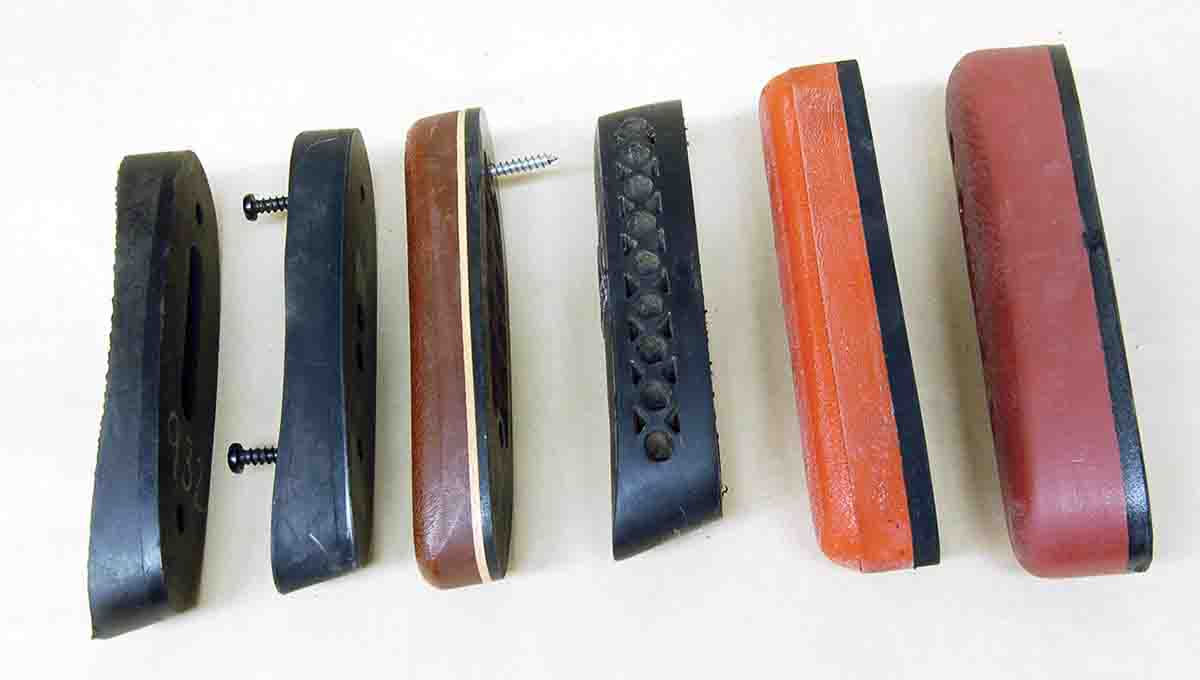 The added wood on the top stock shown in the photo on page 14 is lightweight mahogany. A heavier recoil pad would ruin the balance of this very light .28-gauge double. The bottom stock features mesquite because weight was no concern. The addition of heel and toe plates add class to this job. Given that the wood and steel for these two length of pull additions were from the scrap box, the cost was just right – free!
Making any rifle more comfortable to shoot is definitely worth the effort. Putting an otherwise unusable gun back in service without having to buy a new stock (if one can even be found today) is better yet. Both of these we can do.