Making a living – or just simply supplemental cash – by posting modest firearm reviews here and there is no easy task for unknown freelancers, though it seems increasingly common these days. When reading such cartridge and firearm descriptions, it sometimes appears to me the author may have never fired a shot with the rifle/cartridge of interest. Such reports often parrot what someone else said, and all the "facts" are included. There is rarely a hint of any "personal familiarity" with said cartridge/load, or even a mention of shooting a rifle so chambered, and often does not include a photo. Apparently, the scribe has no further interest in the topic, which I guess is fine so long as readers don't mind.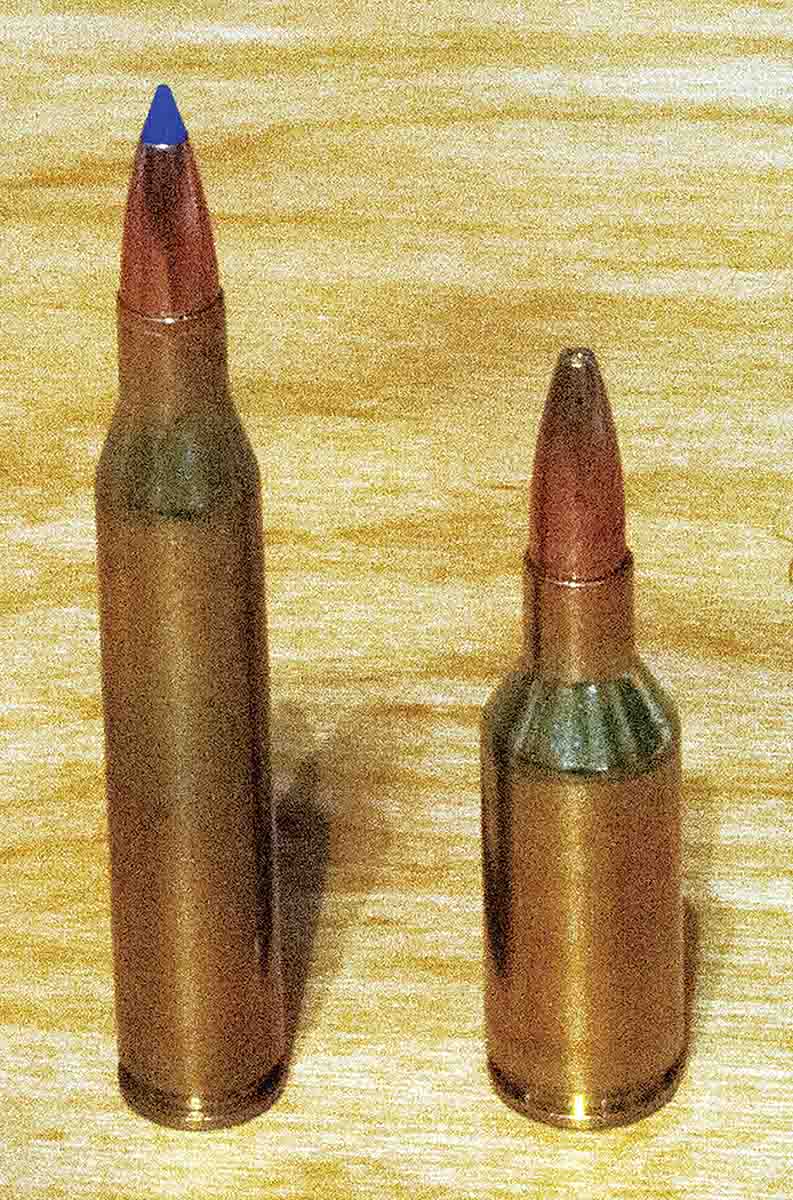 A good case in point is the .25 Winchester Super Short Magnum (WSSM), a handy .25-caliber hunting cartridge that was mostly bloodied on the internet before rifles were even shipped to gun shops sometime around 2004. This (not to ignore a patent infringement) was the .25 WSSM's downfall, not the fact that it runs a bit slower than the .25-06, a cartridge that was a wildcat way back in the 1920s (A.O. Niedner), long before Remington took it under its wings in 1969 and standardized it. The .25-06 remains quite popular for most big game, and with suitable bullets allows a hunter to get one rifle useful for multiple tasks.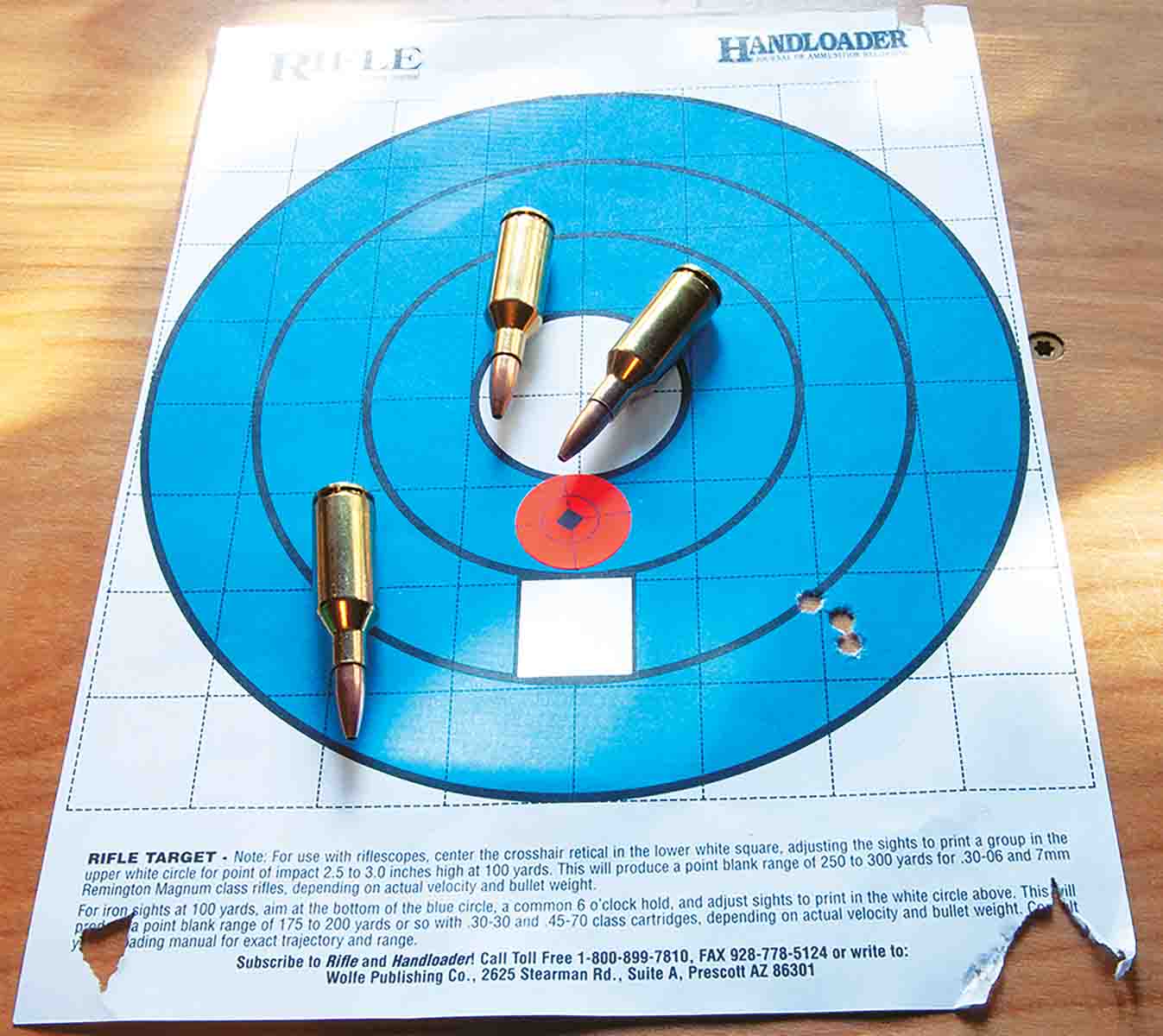 What's more, when the .25 WSSM came along, a great number of riflemen were irritated over the then-new trend toward increasingly shorter hunting cartridges. Yet today, they clamor for short cartridges, some of which are well thought out, in my estimation. Lastly, the .223 and .243 Winchester Short Magnums (WSM), released prior to the WSSMs, were touted as overbore barrel-burners – "50 rounds and the barrel is toasted." I know a few guys that claimed such problems and got rid of their rifles; I also know others who swear by them to this day – go figure.
Like a lot of big-game hunters, I ignored the .25 WSSM for several years due to other interests, then by chance, I walked into a local gun shop that had a new-in-the-box rifle buried in the back of its warehouse. Curiosity and the "please buy this" price made it too good to pass up after all.
It was a new (at that time, anyway) Model 70 Ultimate Shadow with a gaudy, rubber-molded camouflage stock, and the barrel measured 22 inches. Why USRAC chose a short barrel is anyone's guess, particularly when the company would have known full well it would be immediately compared to the .25-06 Remington, which was and is, often fitted with a 24-inch barrel. A 24-inch barrel on a .25 WSSM would have mostly closed the velocity gap between the two cartridges. I also have to believe the tasteless stock hindered Winchester rifle sales, but there were a few walnut options as well. Browning offered its Hunter version and a couple of other models, while Winchester offered the .25 WSSM in its Classic Featherweight rifles and kept the cartridge on its roster for a few more years before discontinuing .25 WSSM rifles altogether.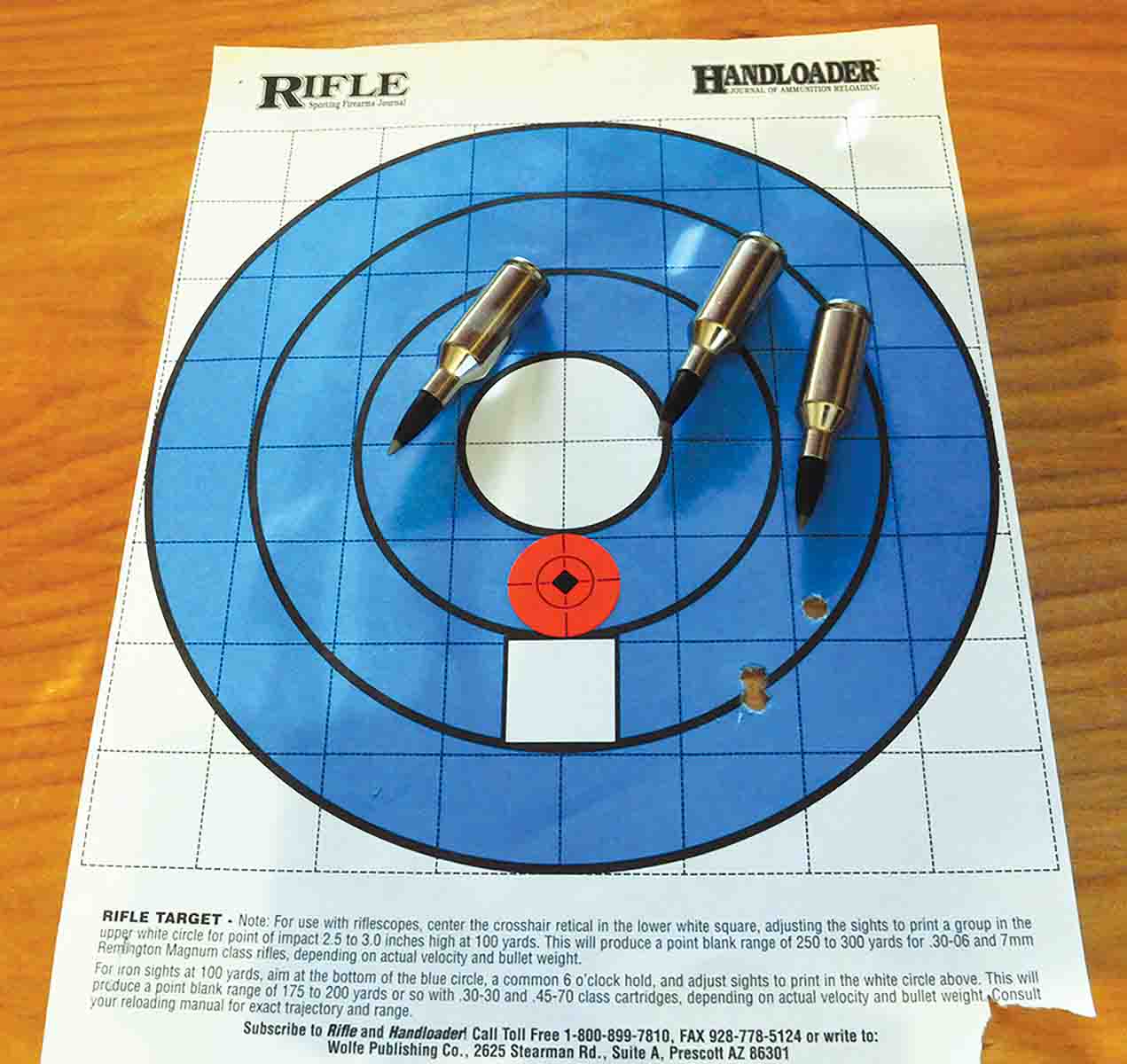 Currently, brass for reloading is rarely available, and factory loads are exceedingly difficult to find, especially now that most manufacturers are struggling to get shooting supplies of any kind to the commercial market. In fact, it took years of searching to find just a few factory loads to shoot the "new/old" .25 WSSM.
For what it's worth, I've shot and hunted with several .25-06 rifles over the years and have bagged a pronghorn and a couple of white-tailed bucks. It's a fine big-game cartridge that can also serve well as a varmint rifle when the need arises, and I've not been without one for years. The current variant is a Remington Model 700 with a Leupold FX-3 6x 42mm, fixed-power scope and a 26-inch, cut-rifled barrel made by Danny Pedersen at Classic Barrel & Gunworks in Prescott, Arizona.
As indicated, the .25 WSSM has always been an intriguing cartridge. My rifle has a 22-inch, stainless steel barrel and was topped off with a Burris Fullfield IV 2.5-10x 42mm scope with a standard plex-type reticle. Total weight is just over 7 pounds, a good weight for a field rifle in the opinion of many hunters. Trigger pull weight averages 2 pounds, 13 ounces, which is unusual from most factory-made rifles. The bolt's shank has been jeweled, and it features a three-position wing safety and single claw extractor from its proper era. Conceding the fact this rifle was made nearly 20 years ago, there is little to gripe about, but I'm not high on the rubber stock. Rubber-coated stocks tend to pick up dust and grit – just one man's observation.
The .25 WSSM was accuracy tested with a small sampling of factory loads; partial boxes procured over several years. Winchester Super X 120-grain Positive Expanding Point and Winchester Supreme 115-grain Ballistic Silvertip ammunition was used. On the day the rifle was tested in mid-September, a crosswind gusting up to 17 to 20 miles per hour hampered group results. Nonetheless, Winchester's Super X 120-grain Positive Expanding Point load provides decent accuracy, with two, three-shot groups that clustered into .554 inch and 1.205 inches at a velocity of 2,797 feet per second (fps). Winchester Supreme 115-grain Ballistic Silvertip ammunition provided one group at 1.09 inches and another measuring 1.01 inches, with a velocity of 2,780 fps. These two loads alone would be fine for game up to the largest mule deer and even perhaps elk, though personally I'd opt for something in .30 caliber for elk.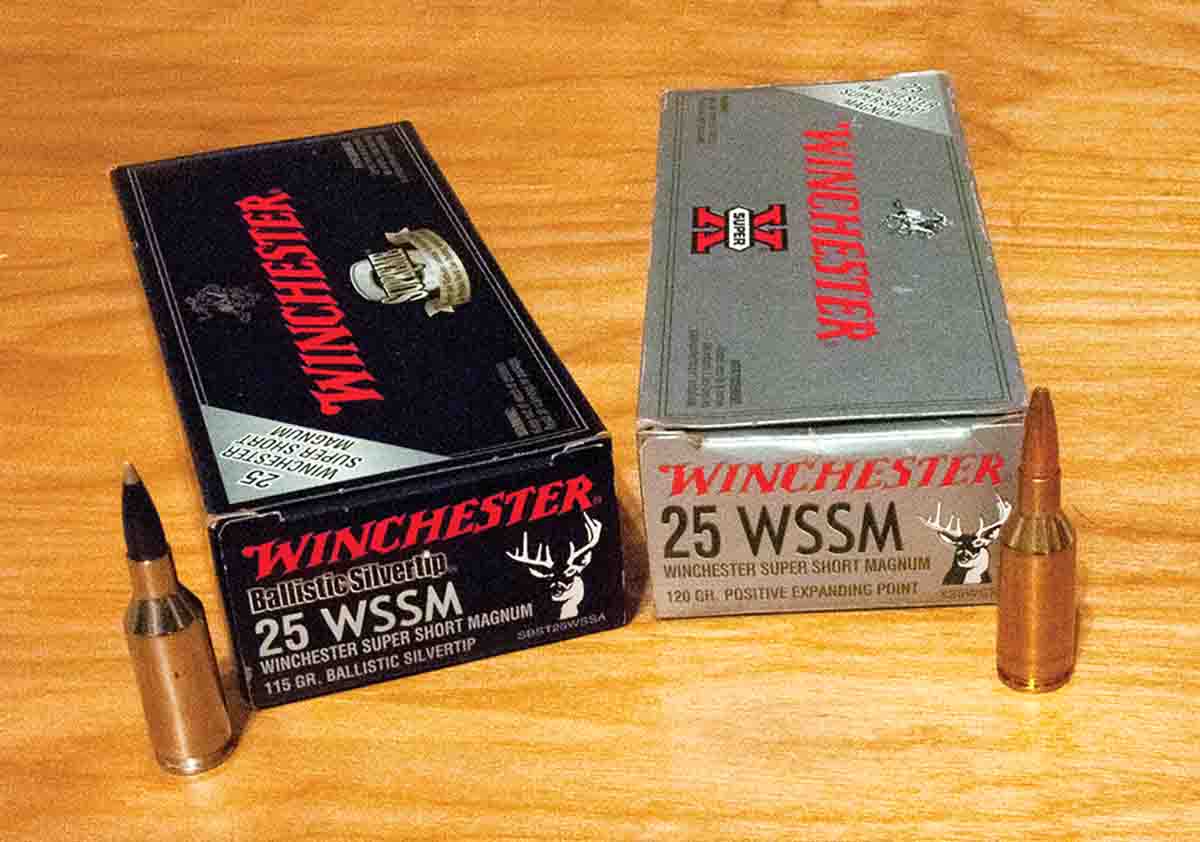 As far as the hunting capability and the performance of the .25 WSSM and .25-06 Remington rifles go, the similarity is obvious. A handloader can run a 120-grain bullet right up to nearly 3,000 fps from a .25 WSSM and that's nothing to sniff at. Still, as an owner of both, I have no recent plans to get rid of either one, so long as I can eventually get .25 WSSM brass soon. The truth is, I just like shooting both of them.