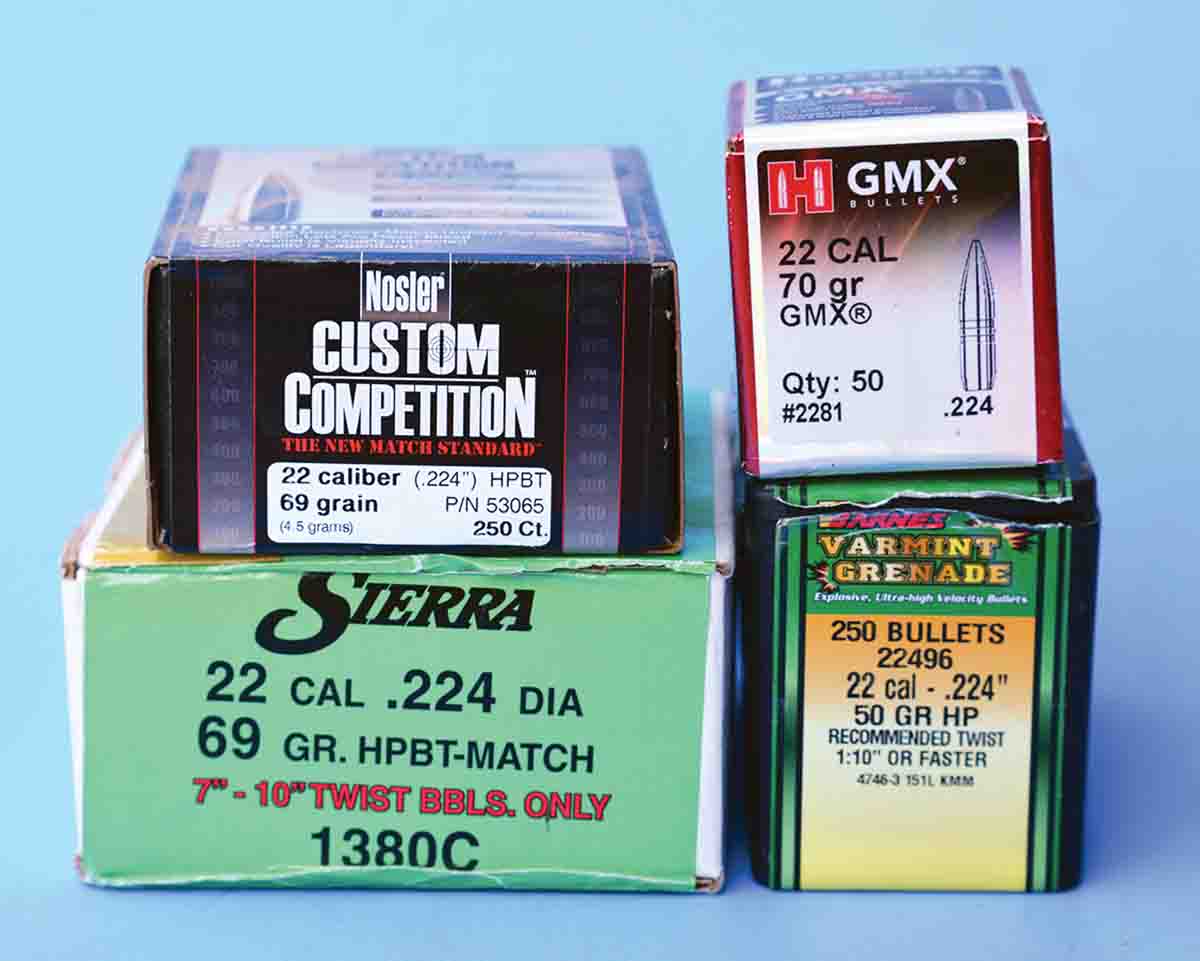 Recently, as I was thumbing through reader letters, emails and other forms of communication and couldn't help but notice that there was one type of question that seemed to be repeated. This was in regard to barrel twist rates. There were several inquiries as to the best twist rate for several 6.5mm and .30-caliber cartridges and others, each with specific bullet weights or designs and sometimes at specified velocity, but the overwhelming number of questions were in regard to the 5.56 NATO and .223 Remington cartridges. Some readers wanted to use lightweight varmint bullets, others wanted to use long-range, heavy-for-caliber match bullets, but others were looking for the magical all-purpose twist rate that can do it all.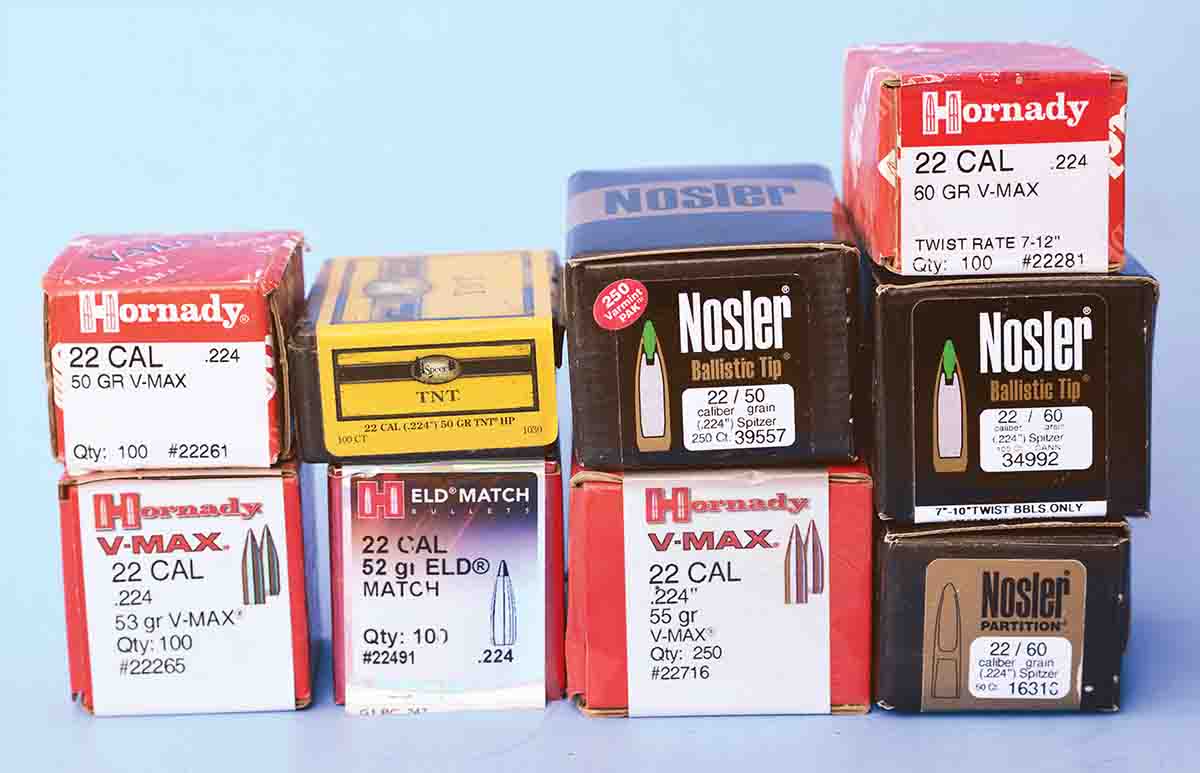 While the .223 Remington and 5.56 NATO are different cartridges with different specifications in regard to chamber dimensions, throat length, pressures and where the pressure is measured from and other items, they are partially interchangeable. Generally speaking, the .223 can be fired in a 5.56 chamber, but not vice versa, or pressures can escalate and may actually become dangerous.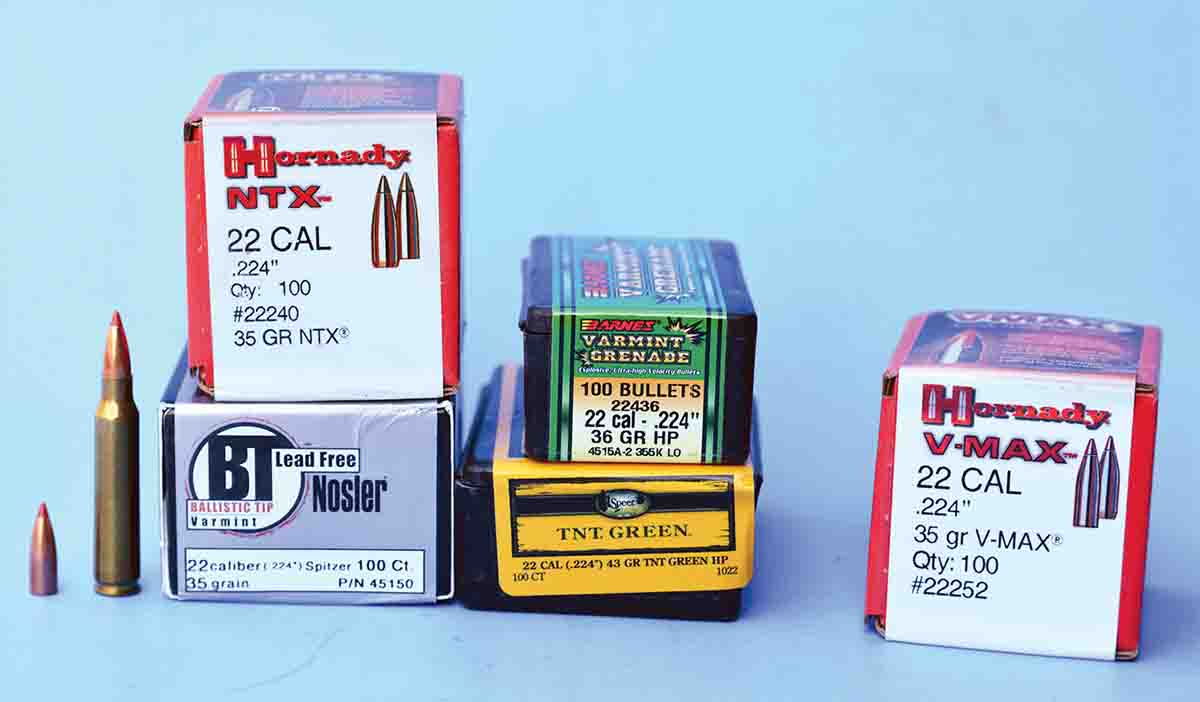 First, let's address the .223, which was first chambered in the Remington Model 760 rifle beginning in December 1963. However, its development dates back to 1957 (which engineers referred to as the .222 Special), and was in conjunction with what would become known as the 5.56mm M193 cartridge (a cartridge known during early development as the .224 Springfield) and was developed at the request of U.S. Continental Army Command. While information can be conflicting, it appears that Remington submitted the .223 to The Sporting Arms and Ammunition Manufacturers' Institute (SAAMI) in the spring of 1962, with final specifications in 1964, with it being formally accepted by SAAMI in January 1964, which was prior to the official adoption of the Military 5.56mm M193 cartridge.
In addition to chambering the Model 760, Remington soon offered its relatively new Model 700 rifle chambered in .223 featuring a 1:12 twist, which became an industry standard for most manufacturers, including various models from Browning, Sako, Ruger, Thompson/Center Arms, Weatherby, Savage, etc. Even so, Remington's famous 40XB bench rest (BR) rifle was offered with a 1:14 twist. This latter twist stabilized popular bullets used in BR matches that typically weigh 50 to 53 grains and were fired at targets within 300 yards, which proved to be a very accurate combination.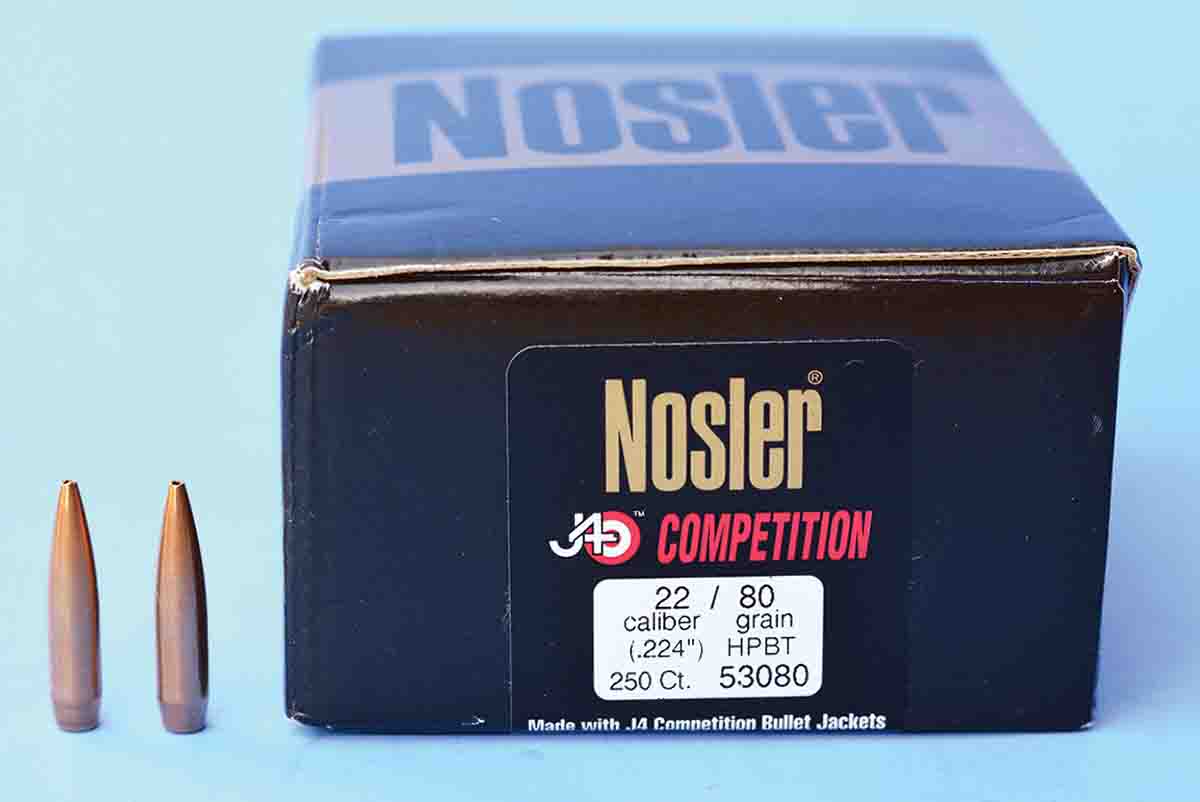 On the other hand, the 1:12 twist was primarily designed for the 55-grain softpoint and semi-pointed softpoint bullets at 3,300 feet per second (fps), which was period-listed ballistics and the only load available for many years. This combination worked fine, as bullets were properly stabilized at 300 to 400 yards, which was considered long distance with this cartridge during that era.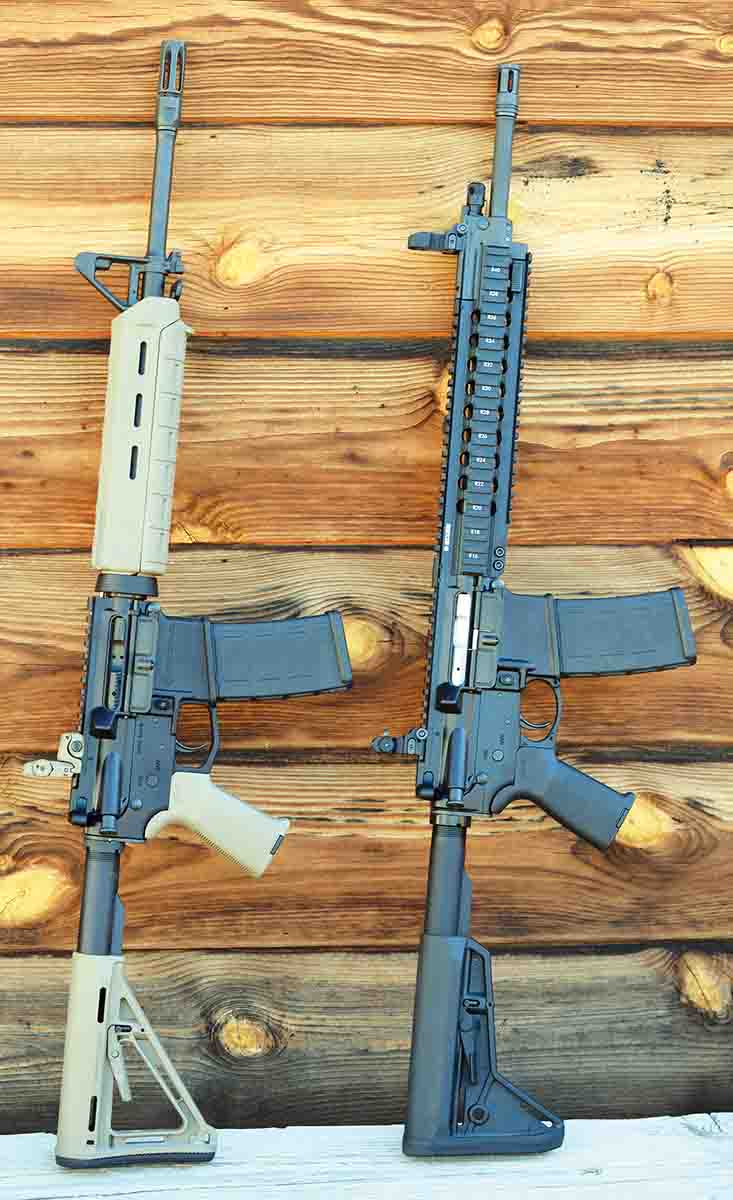 As manufacturers began offering bullets in lighter and heavier weights for more specialized applications, the 1:12 twist remained standard with most rifle manufacturers. It generally stabilized most cup-and-core bullet designs weighing between 35 grains to 60 grains at normal distances; however, the latter weight can deliver good accuracy within 300 to 400 yards, yet they often display dismal accuracy at longer distances, while extremely lightweight bullets usually produce their best accuracy with the 1:14 twist. Some companies, such as Cooper Arms, still offer a 1:14 twist as standard, which shoot extremely well with popular varmint-weight bullets that often weigh between 35 and 55 grains and are typically used on varmints inside 350 yards.
Select bolt-action rifle manufacturers began offering a 1:10 twist (such as the early Ruger Mini-14 when it was first offered in 1974), but the most common trend has been to switch to a 1:9 twist. Examples include the Winchester Model 70, Savage 110 and variants, CZ-USA 527, Weatherby Vanguard, Mossberg MVP, Howa 1500, the current Ruger Mini-14, Ruger Hawkeye Predator and several others. This faster barrel twist substantially increases the versatility of the .223 and allows it to stabilize bullets that typically range in weight from 40 to 75 grains, but sometimes lighter and even heavier depending on bullet design, barrel quality and other factors. This allows the use of heavy-for-caliber bullets featuring high ballistic coefficients (BC) and low drag that have become so popular with competition shooters using AR-15-pattern rifles in long-range matches. However, this twist rate will also stabilize, at practical distances, various 40- to 60-grain varmint bullets that offer spectacular performance in prairie dog towns and include large hollowpoints, spitzer flatbase and high BC spitzer boat-tail configurations. The only regular production bolt-action .223 rifle that I am aware of offered with a faster twist is the Ruger American (with AR-style magazines), which features a 1:8 twist.
I have several .223 rifles with the 1:9 twist that are working ranch guns and are left in pickups, on tractors, etc. Most are Savage, Weatherby or Mossberg bolt-action rifles, and when mated to the 53- grain Hornady V-MAX bullet with a .290 BC, or the Nosler 53-grain Varmageddon bullet with a .303 BC and pushed to around 3,300 to 3,400 fps, they each produce astonishing accuracy with groups hovering under a half-inch from my carefully-assembled handloads. They stabilize well enough to hit coyotes at 500 to 600 yards. On the other hand, I can use "deer" bullets such as the Nosler 60-grain Partition, 70-grain AccuBond, Hornady 60-grain SP (w/o cannelure), Hornady 70-grain GMX, along with specialized bullets weighing 75 and even up to select 80-grain bullets. Accuracy is high and down-range stability is essentially perfect, all of which substantially increases the versatility of this great cartridge.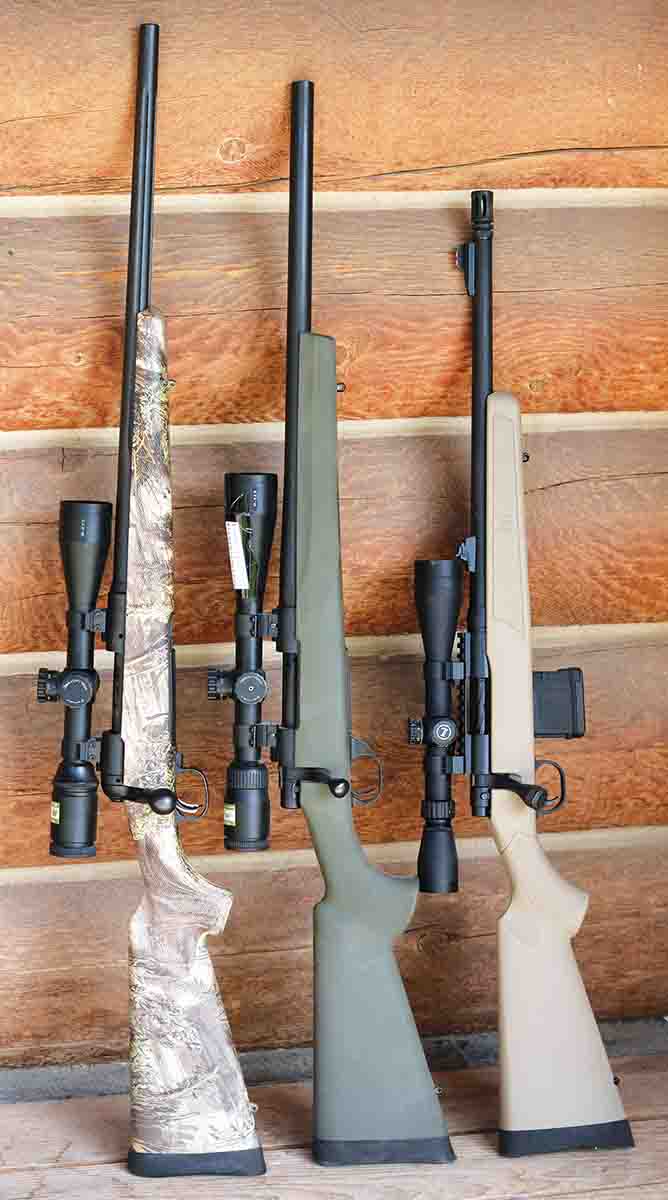 Early M16s chambered for the 5.56mm M193 cartridge featured a 1:14 twist; however, that was soon changed to a 1:12 twist. During the late 1970s, the 5.56x45mm NATO was developed and utilized a 62- grain bullet, while the M16 barrel twist was changed to 1:7. While a 1:9 barrel twist is more optimal for the 62-grain NATO bullet, there were several reasons for the 1:7 twist becoming formally adopted by all members of NATO, which included long-range stability, proper stabilization of many additional military loads along with heavyweight tracer cartridges, etc.
Target shooters soon recognized the potential of firing heavier bullets for long-range work in the 1:7 barrels. Bullet and ammunition companies responded with a great selection of bullets that typically weigh 69 to 80 grains. However, Nosler now offers an 85-grain RDF bullet with a BC of .498. Sierra offers a 90-grain MatchKing Hollowpoint boat-tail with a .563 BC and a 95-grain version with a .600 BC. However, these two bullets require a 1:6.5 or faster twist rate to achieve proper stabilization, and frankly that fast of a twist limits a rifle's usefulness for lighter weight bullets.
Major companies that offer AR-15-pattern rifles for the civilian market recognize the versatility and advantages of rifles fitted with 1:8 and 1:9 twist barrels. For example, Smith & Wesson offers its Model M&P 15 with a 1:8 twist, while Ruger offers its SR-556 with a 1:9 twist.
There is no single rifling twist rate that can do it all. The .223 and 5.56 cartridges seem to change personalities depending on the twist rate and the bullets used. Varmint and pest shooters preferring lightweight, "explosive-type" bullets along with higher velocities and excellent accuracy can make a great case for barrels with a 1:12 or 1:14 twist. Naturally, long-range target shooters will strongly favor the faster twists to achieve proper stabilization with the 80- to 95-grain bullets, while producing remarkable 1,000-yard groups from such a small and efficient cartridge. However, the 1:9 twist is a great choice that serves to increase a rifle's overall versatility for hunting a variety of game ranging from small varmint and pests to predators the size of large coyotes and wolves.
When mated to correct deer bullets with proper shot placement and not asking it to shoot too far, it can serve in that role very well. While the 1:8 twist is primarily available in AR-15-pattern rifles, with the noted exception of the Ruger American bolt-action rifle, it probably runs a close second place to the 1:9 twist for being most versatile. Regardless, the .223 and 5.56 cartridges are truly remarkable, which explains their popularity among shooters, hunters, target shooters and recreationalists.