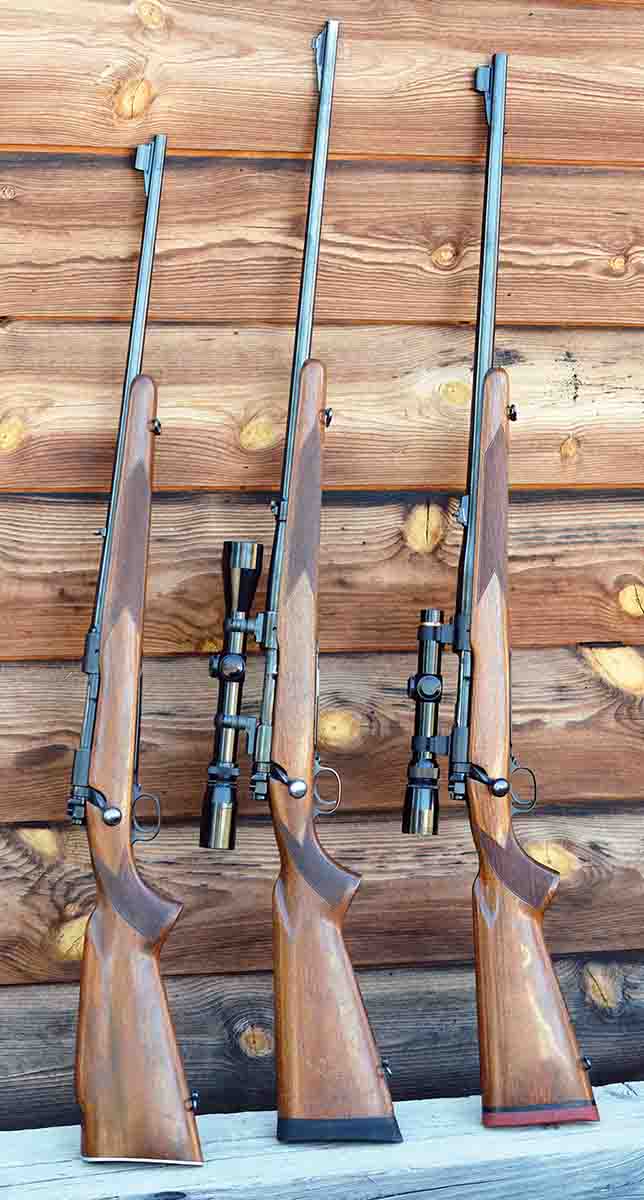 It has been 58 years since the famous Winchester pre-'64 Model 70 rifle was discontinued; however, it is still highly relevant and influential with select rifle manufacturers. Collectors justifiably snatch up and lockup pristine examples, rare calibers and configurations, etc., to preserve a piece of history. But knowledgeable hunters and sportsmen desiring a highly rugged and reliable rifle, especially those that pursue big and potentially dangerous game, or that hunt under harsh conditions, still search out shooter-grade Model 70s. So why is there so much fuss over a bolt-action rifle that has been out of production for nearly six decades? Let's take a closer look.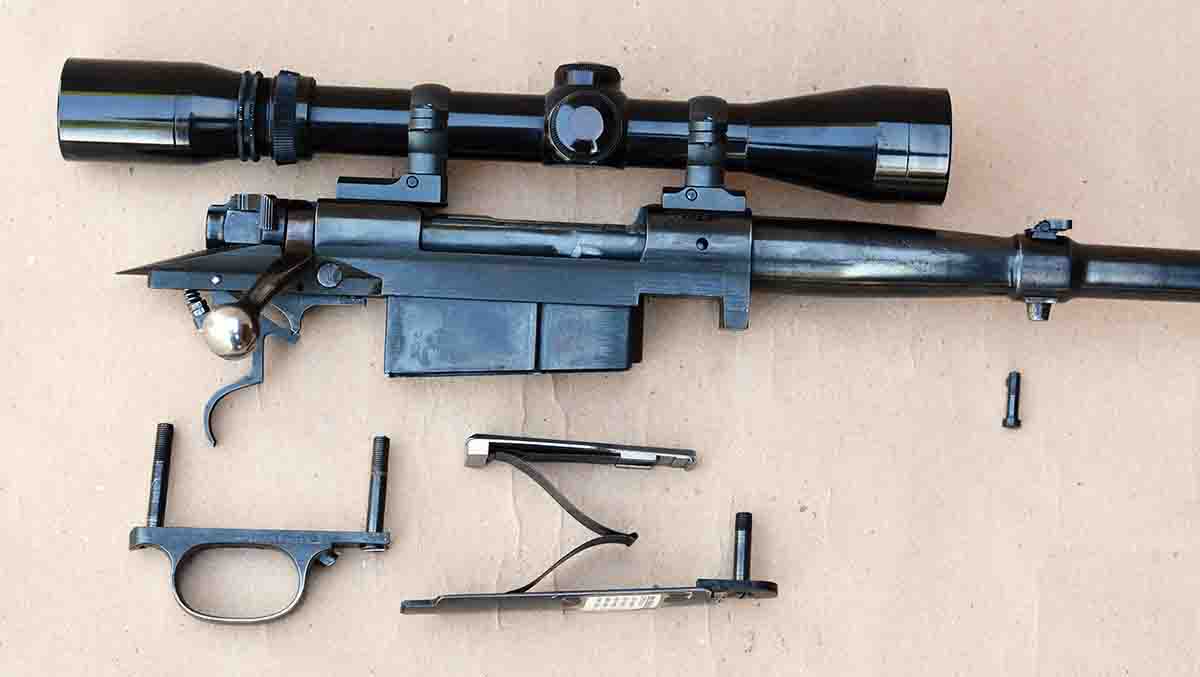 Model 70 production began in 1935, but the rifle was not formally announced to distributors and dealers until 1936. It was based on the Winchester Model 54; however, it featured at least five important improvements and was considered the ultimate bolt-action rifle by in-the-know big-game hunters, professional hunters, guides, target shooters and custom gunsmiths. Even the U.S. military began using Model 70s as early as 1942 and are reported to still be in service (but now fitted with new barrels and fiberglass stocks). Noted Vietnam War Gunnery Sergeant Carlos Hathcock used a Model 70 .30-06 sniper rifle equipped with a Unertl scope, along with his outstanding skills, to combat enemy snipers and military personnel at extreme distances. (The post-'64 Model 70 was never adopted, as it failed to meet military standards.)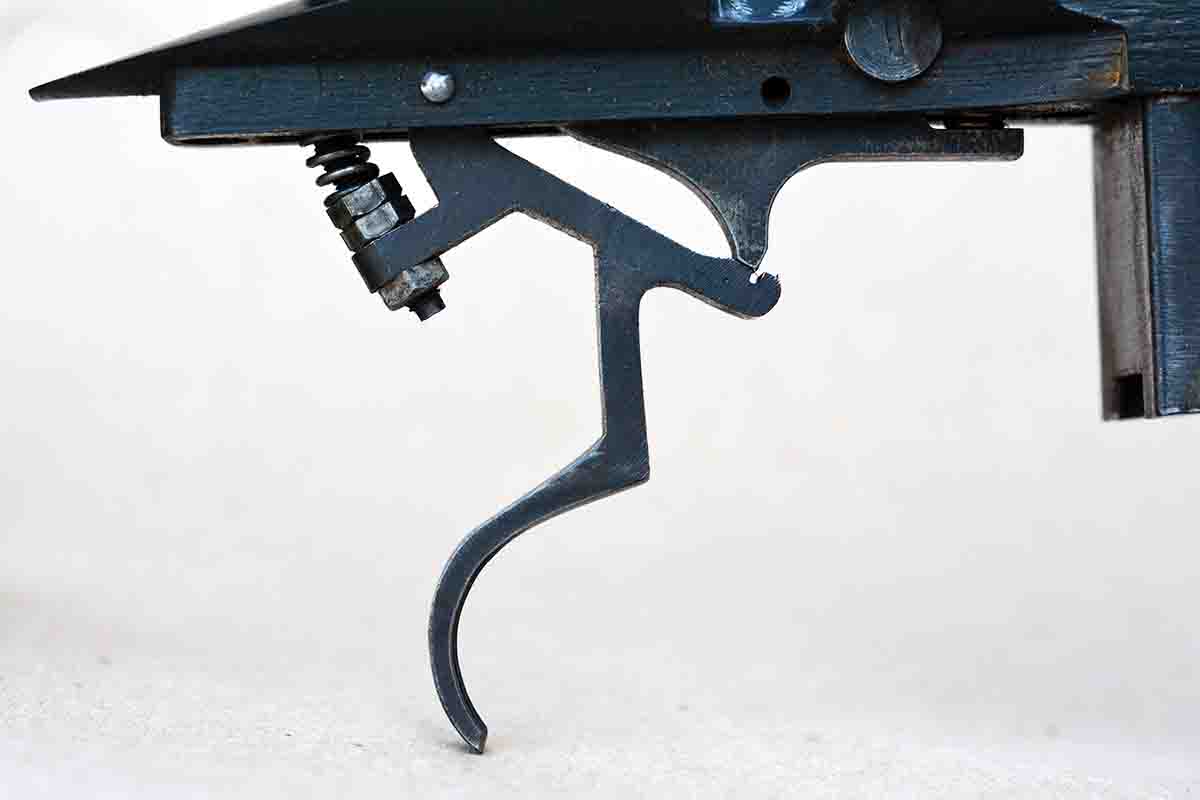 The Model 70 receiver (one size for .22 Hornet through .375 H&H) was fully machined from forged chrome-moly solid bar stock. Likewise, all action components were machined from forged steel. There were no crush-fit assemblies, flimsy-stamped parts, MIM parts or anything that could compromise function, durability or reliability. Essentially, there were no shortcuts in design, materials or assembly.
The receiver is uniquely shaped and features a solid integral recoil lug, flat bottom and three guard screws to secure the bottom metal and action to the stock. It is gracefully shaped and often referred to as being "artistically sculptured," which explains in part why so many high-grade custom guns are still built on this action, but its quality and design remain of foremost importance. Standard weight models feature a barrel lug that accommodates the rear sight slot at the top, and a forearm stock screw on the bottom to reduce barrel vibrations.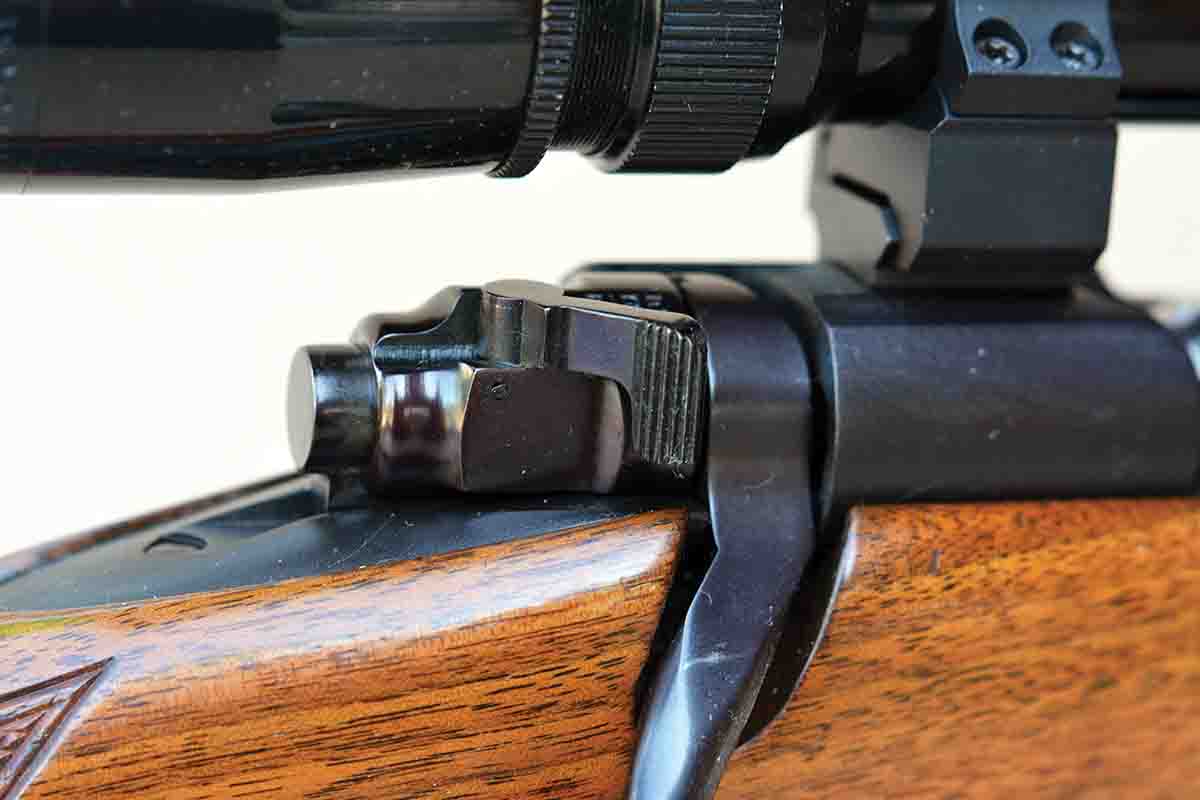 Other features include a Mauser 98-style claw extractor that is strong and robust, which combined with the blade-style ejector, offered control round feeding. I have seen overloaded, high-pressure proof cartridges fired wherein the extractor had enough strength to literally tear the rim off the sticking case (not to be confused with case head separation). The value of a powerful extractor in a rifle used in extreme conditions that can cause pressures to exceed normal is certainly food for thought. Many hunters believe that select push feed rifles with countersunk bolt faces offer strength advantages with their "three rings of steel" supporting the cartridge head; however, the Model 70 places the cartridge deeply into the chamber, which offers tremendous strength.
I am often asked about control round feeding, primarily by modern shooters under 40 years old that have never used a rifle with this system. First, it is not required to obtain reliability, as there are many well-designed rotating extractors found on modern bolt rifles that are strong and reliable, as well as many auto-loading rifles such as AR-pattern guns that have fired many thousand rounds without failure. However, one advantage of a control round feed system is that the shooter can literally control the cartridge and function of the rifle. More specifically, when a cartridge is stripped from the magazine, the bolt face literally holds the cartridge and it cannot fall out, or turn sideways to cause a bind. Rather, the cartridge can then be pushed forward into the chamber with 100 percent positive feeding, regardless of the position of the rifle.
This past winter, my son and I finished our daily ranch work in time to make a couple of coyote sets before dark. I grabbed a push feed rifle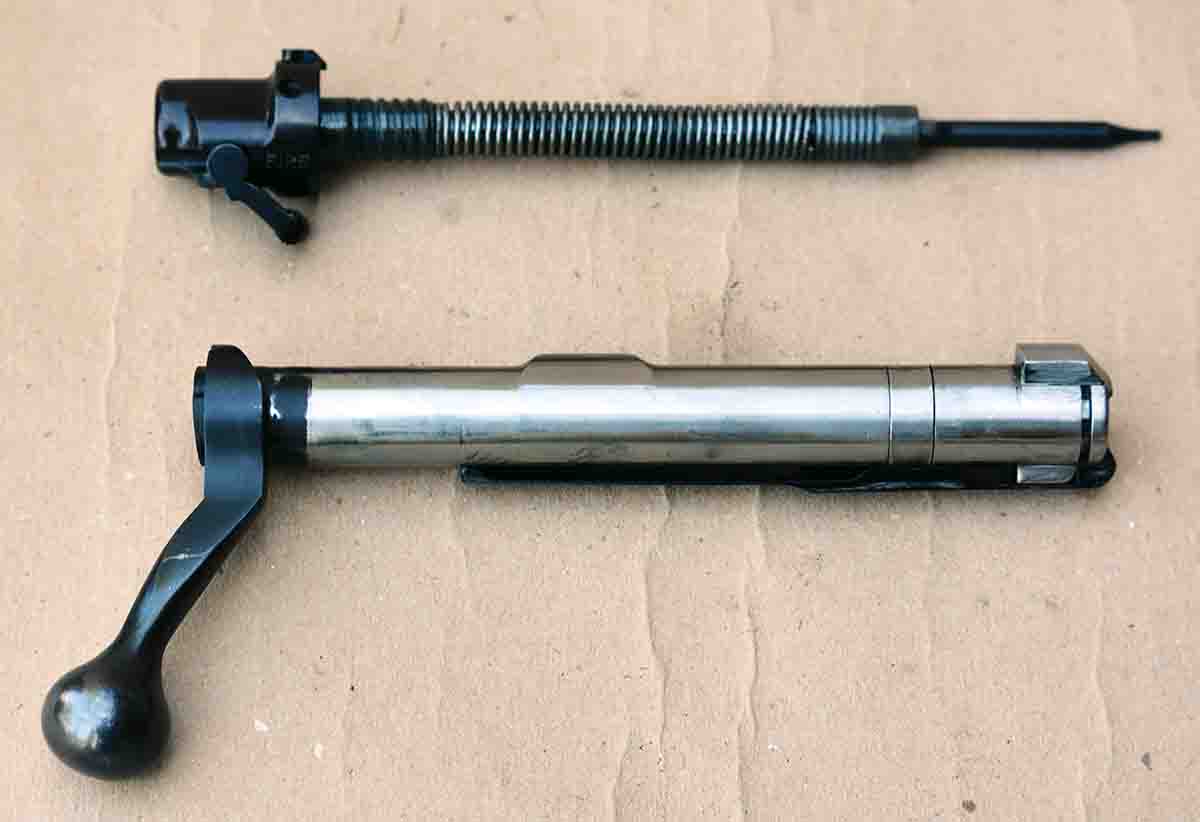 chambered for the 6.5-284 Norma that was built on a .30-06 length action and set up for the long-range work that was anticipated. We took cover in sagebrush, but before beginning to call, I pointed the rifle's muzzle upward at about a 45-degree angle. To keep quiet, the action was slowly worked to chamber a cartridge. As the cartridge was stripped from the magazine, it was instantly kicked out of the action into the snow. The above was repeated with exactly the same results. I had to point the muzzle level and hold the action level to allow the rifle to chamber a cartridge with any degree of reliability. Space will not allow the many odd failures that I have seen with select push feed actions and cartridge combinations. In short, when this occurs with a varmint rifle, it is a mere annoyance; however, if it occurs with a dangerous-game rifle, it might get you or a hunting partner killed. Incidentally, the finest dangerous-game magazine rifles have virtually always been controlled round feed actions.
Other standout Model 70 features include a solid, machined forged bolt body, which from a practical standpoint is virtually unbreakable. The bolt body swept handle (that also serves as a backup locking lug), forward twin locking lugs that provide 87-degree bolt rotation and anti-bind guide lug are entirely one piece. The bolt stop is tidy but robust, and solidly prevents the bolt assembly from being pulled from the receiver when the rifle is cycled with great speed (which I have seen occur with lesser rifles). The one-piece firing pin is rugged and nearly unbreakable.
The Model 70 features a right side, wing-style, three-position, direct-acting safety that can be operated very quietly, but is still easy and fast to engage. Pre-World War II rifles featured a clumsy safety thumb piece that swung over the top of the bolt sleeve and was not really suitable for modern scope use, but that system was soon changed. When the safety is in the rearmost position or "ON," the bolt is locked and it directly blocks the striker for safety. With the safety in the middle position, it still prevents the rifle from firing but allows the bolt to be opened to remove a cartridge from the chamber. Naturally, in the forward position the rifle is ready to fire.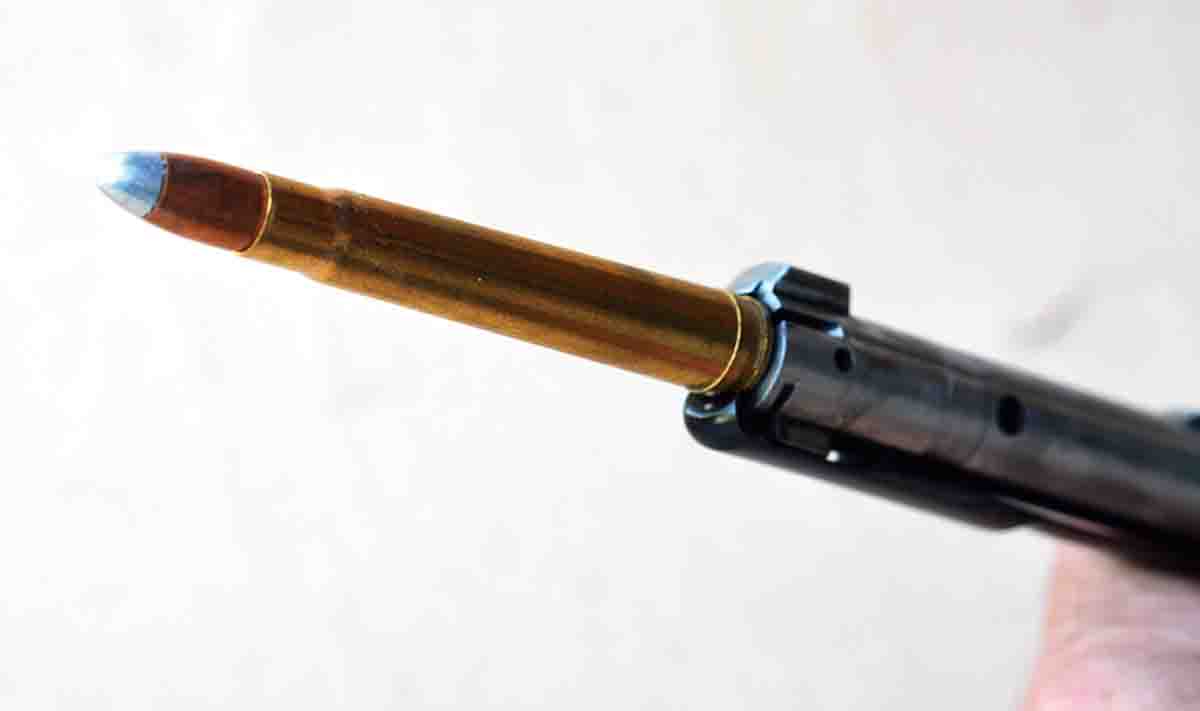 Barrels featured cut rifling and were indeed match-grade (long before that term became widely used and sometimes abused). Winchester took many steps to make certain that they were always within tolerance, straight, lapped smooth, and headspace was cut precisely correct. With a reasonable load, most rifles were easily capable of sub-MOA accuracy, but with tuning and load development, many guns will stay within a half-inch. I have a standard weight .30-06 that has placed 10 shots (handloads) under .60 inch, which challenges the accuracy of many modern sporter-weight rifles.
The Model 70 trigger is truly remarkable. It is adjustable for weight of pull and after-travel, but it is the rugged, simple design that makes it so outstanding. Unlike so many modern triggers that are "housed" and quit working (rendering the rifle inoperative) when subjected to dirt, dust or debris, the Model 70 trigger doesn't. Rather, it handles the elements with ease and keeps on working. In the event that a rifle is submersed in mud, sand, etc., it is especially easy to clean in the field and just keeps on working! Most rifles will only allow the lowest trigger pull weight to be set at 2.5 to 3 pounds. However, a skilled gunsmith can stone the unit to permit an even lighter pull with a perfectly crisp let-off.
I have seen many Model 70s (even a Super-Grade Carbine) that were used on commercial Alaskan fishing boats for decades during the era when robbing pests were shot to preserve the nets and the caught fish. Due to the constant exposure to the salt water and moisture, rifles were deeply pitted and rusted virtually everywhere with no original finish remaining. They served as "just another tool on deck," but still worked as reliably as the day they were new. While the Model 70 walnut stock was serviceable and reflected the desires of period riflemen, it was rather plain and simplified.
In spite of being nearly perfect in many ways, the Model 70 has a couple of shortcomings. Some hunters struggle to release the hinged floorplate latch, but it has never given me difficulty. It is small, unobtrusive and stiff; however, when shooting larger calibers I have never had a floorplate fall open. Perhaps the biggest gripe is that the gas system falls short of an "A" rating. While it offers some protection in the event of a failed case, it could have been better.
The Model 70 is easy to operate, offers extreme reliability, smooth feeding, accuracy, strength and beauty. It earned a reputation that is unsurpassed by any other sporting bolt rifle developed during the twentieth-century. It set a high bar for competing rifles to try and match. Sadly, by 1963, high labor and rising machining costs resulted in Winchester losing money on every Model 70 it built, which forced an end to the renowned "The Rifleman's Rifle."