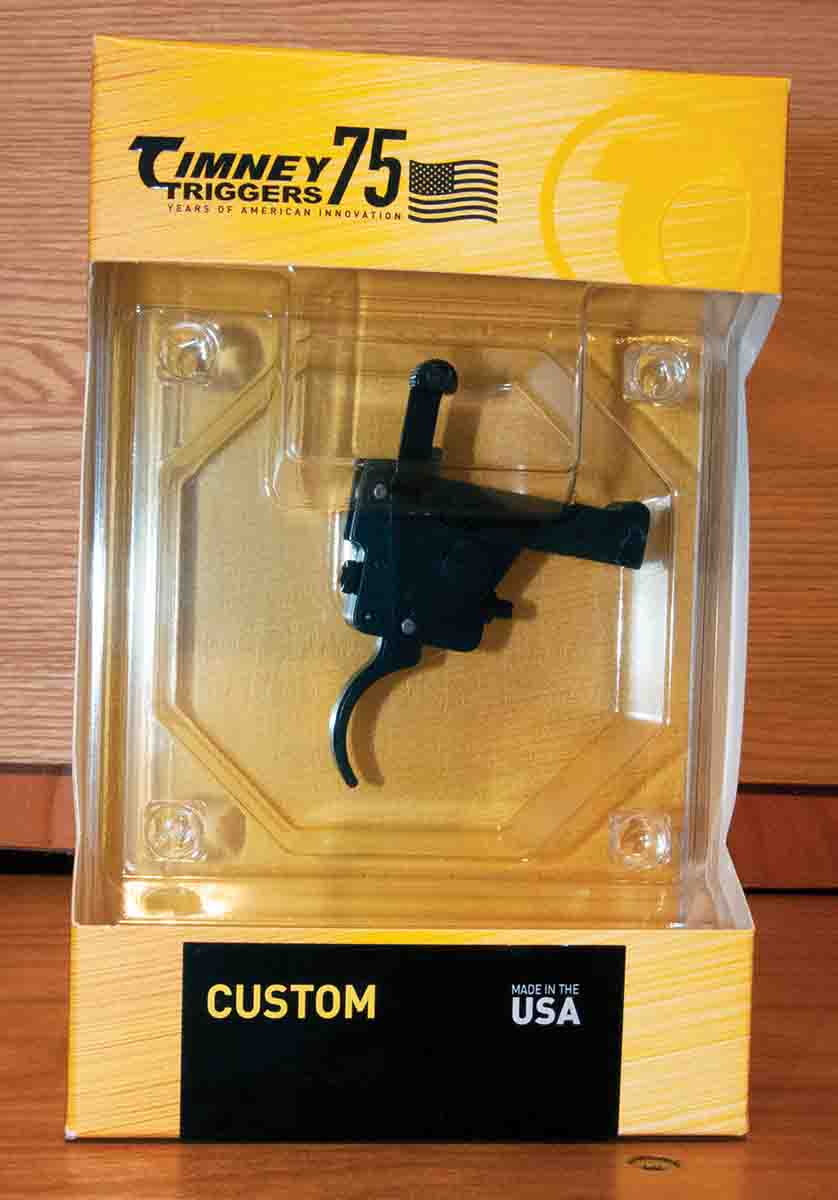 There came a time when the idea of providing unsolicited advice to another shooter became something I wanted no part of, and still don't. This first started back when internet forums were wired up and became crammed with "factual opinions," many of which made little sense to me. Twelve years later, such web chatter still goes on and on, though some pundits now provide good advice – although people will believe what they want anyway, no matter if it's wrong or right.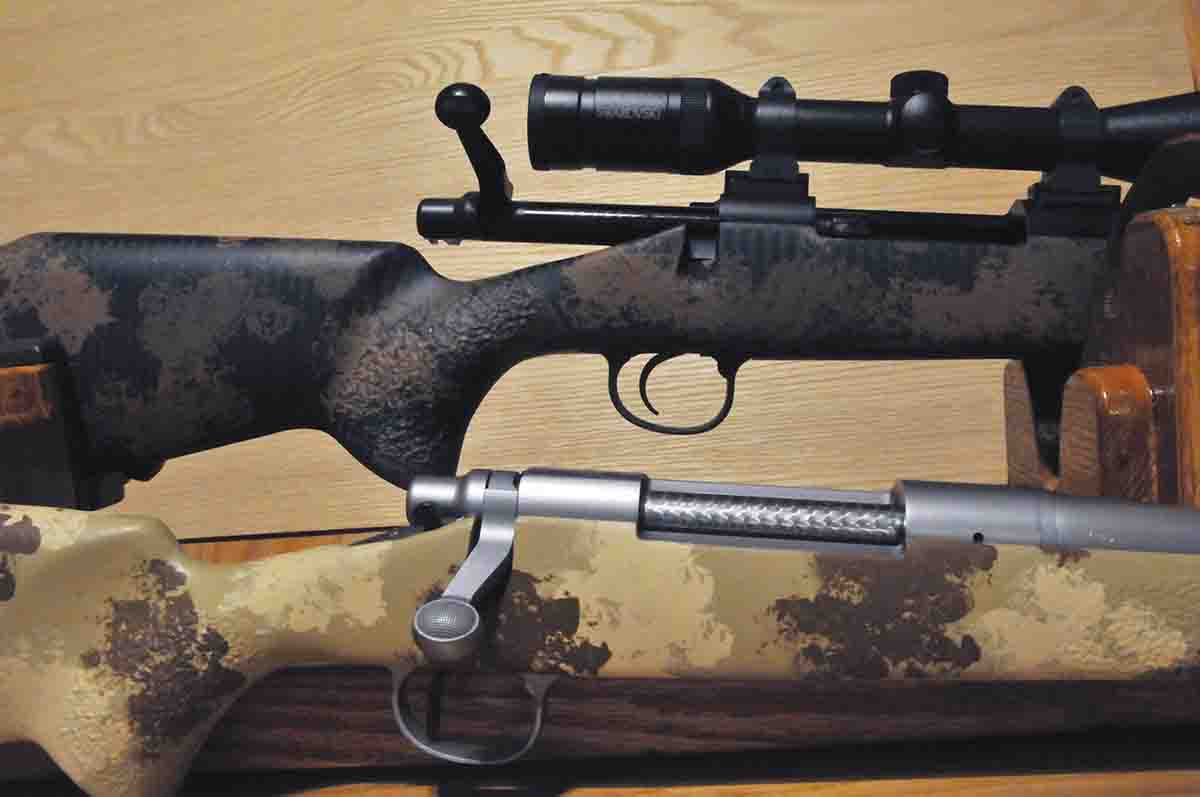 However, when a subscriber sends a letter or email to Wolfe Publishing, asking a reasonable question, it should be responded to as a matter of course. Most recently, an anonymous fellow asked if an aftermarket trigger would "shrink his groups." The response of "maybe, maybe not" didn't seem reasonable, and in fact, it isn't much of an answer at all. So I asked in a return email what rifle and cartridge he was working with – hoping it wasn't a big boomer, like a Remington Ultra Magnum that shakes your teeth loose.
As it turned out, it was indeed a late Remington Model 700, though chambered in the mild-mannered .243 Winchester with a "barrel in good condition." Most groups at 100 yards, according to the follow-up correspondence, ran about 1.5 inches or larger, and adjusting the Remington factory trigger was of no help – neither did trying new factory loads.
Well, this pen pal was in luck, as I have experienced and "fixed" similar issues with late-model Remingtons, which often allowed no trigger adjustment at all. Several of mine have been upgraded with Timney's excellent drop-in triggers. Depending on the rifle, most have been adjusted to a pull weight of roughly 2.5 to 3 pounds, or lighter on rodent rifles, though most are mounted to big-game hunting rifles. Other aftermarket triggers have proven useful as well, but because Timney is located here in Arizona, it's convenient to have them sent to the Wolfe Publishing office.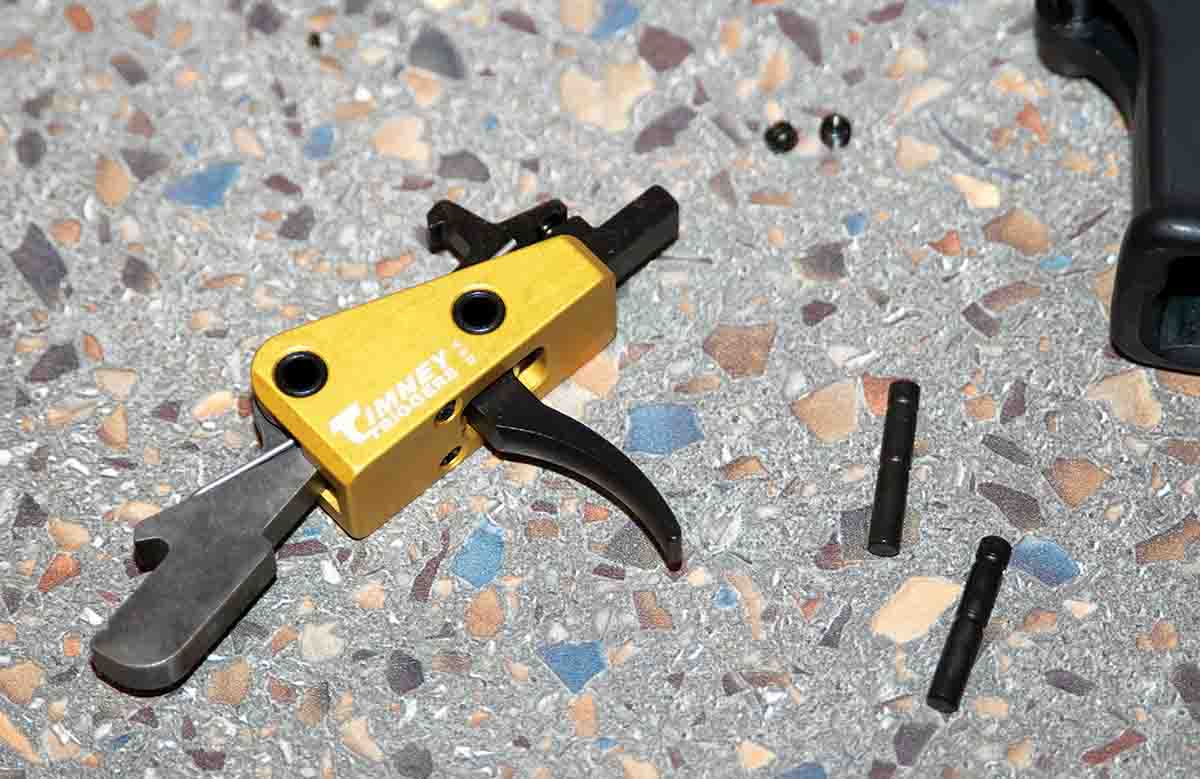 Timney, a family-owned company, has been providing top-notch, user-adjustable triggers since 1946 (75 years). The company makes many triggers for rifles that are no longer in production, along with options for nearly all rifles currently manufactured. The list of options is staggering and includes multiple versions of some individual trigger models. Most triggers can be ordered with specific pull weights for specific use.
I support the notion that, with practice, a hunter can learn to shoot well with a trigger that has a heavy or rough let-off, but to say everyone should be able to do so is quite absurd to my thinking. The worst trigger situation is one that has a gritty pull, or a trigger that breaks unpredictably. If the let-off varies, most groups are likely to wander. I also know a few guys who deal with medical conditions that preclude using heavy or gritty triggers; they shoot for practice and hunt with the same rifle/rifles, and they prefer aftermarket triggers, or triggers that have been tuned.
Another benefit of drop-in triggers is that a hunter/shooter who has several rifles, is that they can adjust all of them to within ounces of one another. I have done this with a few of my favorite big-game rifles, largely using Timney triggers. For example, a Remington Model 700 XCRII .30-06 and a Remington Model 700 Limited Edition stainless .280 Remington are similar in weight, and both have nearly identical trigger settings. I can pick up one or the other and head to the woods and know how it will shoot. The same has been done with Ruger small-bore rifles, three of which include Rifle Basix triggers.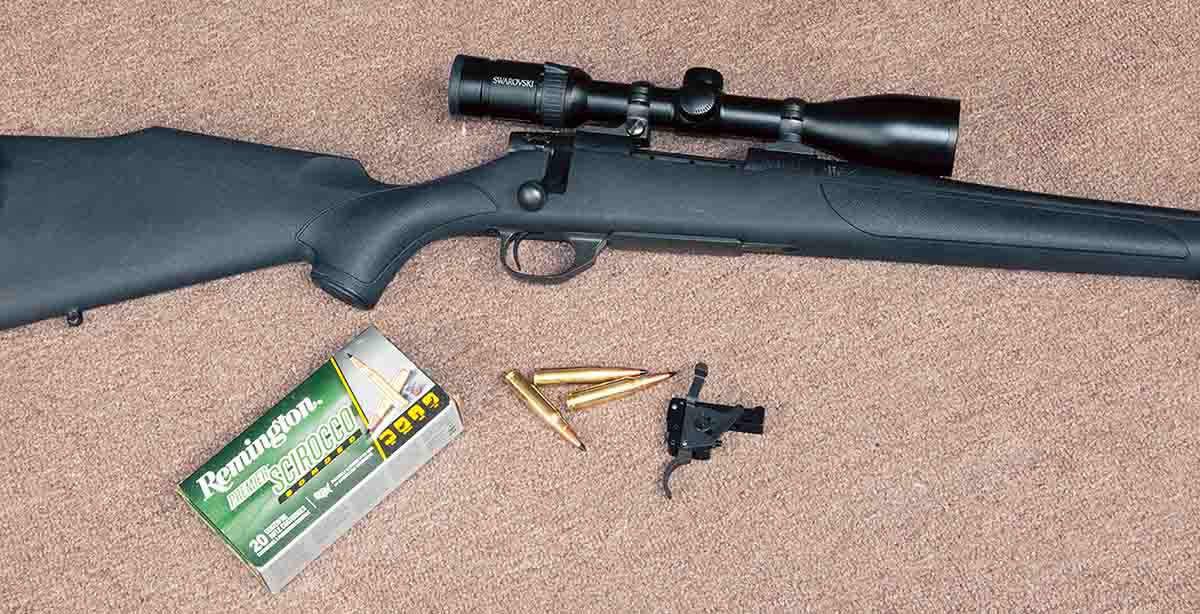 There are far too many new, high quality aftermarket trigger options to discuss them all here, especially now that rifle enthusiasts have become increasingly interested in smacking distant steel plates at unbelievable distances, which obviously requires an unchanging pull weight. Nonetheless, those triggers mentioned above have worked well, and most of the time they are easy enough to install on the kitchen table (use a towel so as to protect any wood surfaces).
Simply detach the stock, remove the factory trigger and install the new one. All such triggers I have used come with easy-to-comprehend directions. For many designs, preferred pull weight must be fine-tuned prior to installing the barred action back into the stock. For this, I have relied on a Lyman digital trigger scale, and keep adjusting and weighing until I reach the desired pull weight. Then the rifle is taken out and shot, and pull weight is measured to be certain it hasn't changed.
In my experience, in most situations there is no need to remove any part of the stock due to an aftermarket trigger pressing or rubbing against the rifle, which could hinder accuracy. However, two Ruger stocks required a little work with a small Dremel tool and wood sealant to keep Rifle Basix triggers from binding against Ruger rimfire walnut and laminated stocks.
I suppose some readers would disagree with some of what they just read, and that's fine, but realize that all U.S. and European rifle manufacturers have always been working for who knows how long to include adjustable triggers on their bolt-action rifles. Some of the same firms have even made great strides in manufacturing user-adjustable triggers for AR rifles.
As for the fellow with the Remington .243 Winchester, last I heard, he splurged on an aftermarket trigger and cut his groups by half. That's about what I got with my Remington XCRII .30-06 and the Limited Edition .280 Remington. Drop-in triggers do not heal all ills, but there are times when they are worth it.