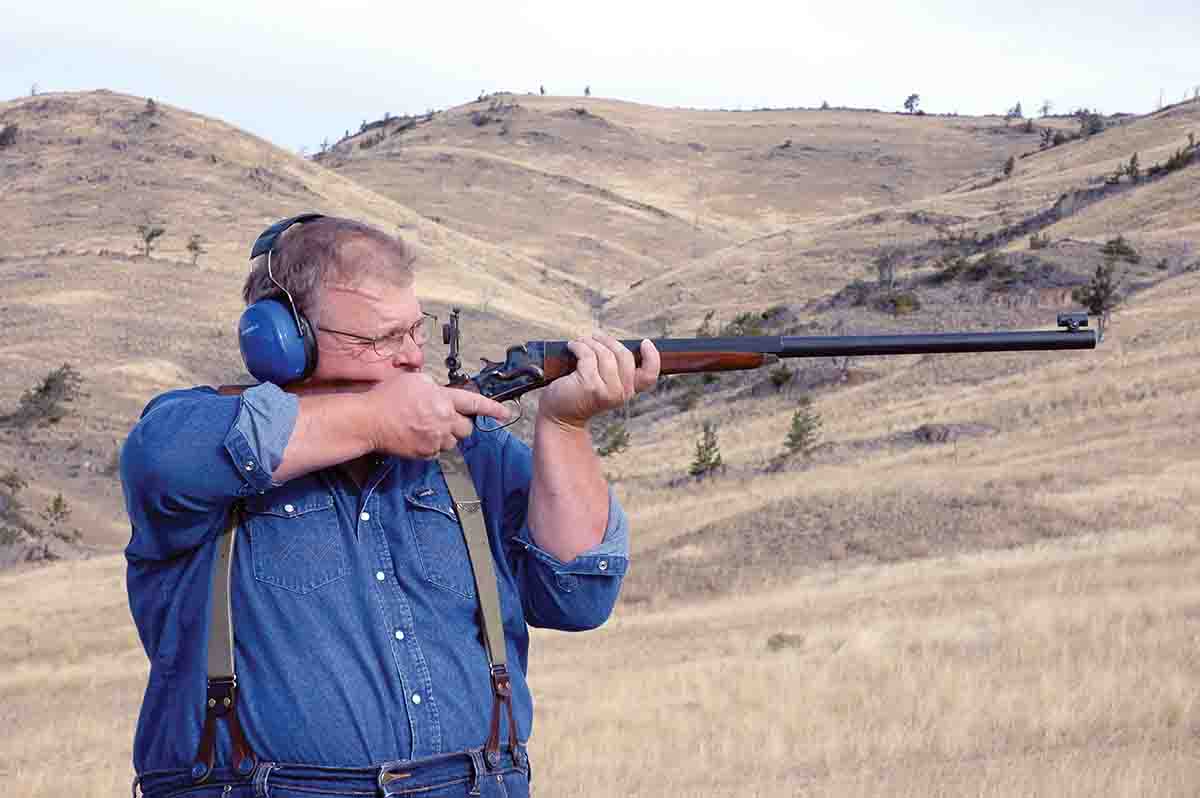 In the fall of 1968 in Huntington, West Virginia, a local store with a huge gun department became my "safe space." It had everything in stock that I had never seen in my small, coal mining hometown. Its inventory included everything from bullet moulds to "elephant rifles." For someone who was already nearly obsessed with casting bullets and loading my own ammunition, there was a magazine on the counter of which I had never heard. It was
Handloader
by Wolfe Publishing, and I was hooked.
Halfway through the school year another magazine appeared, Rifle. Although I had been avidly reading gun magazines since 1962, these two magazines seemed to be a cut above. Instead of scratching the surface, the articles were longer with more "hands-on" information. For perspective, that first issue contained an article on the introduction of Ruger's first bolt-action rifle, the Model 77. It was priced at $160 plus $15 more if barrel sights were desired. Two of the staff writers listed in that initial issue of Rifle were John Wootters and Ken Waters. I would not presume to say that in my career I became friends with those men, but I was certainly on friendly terms with both. Handloader and Rifle were printed on alternate months, were very addictive and almost never encountered on newsstands or bookstores in those days.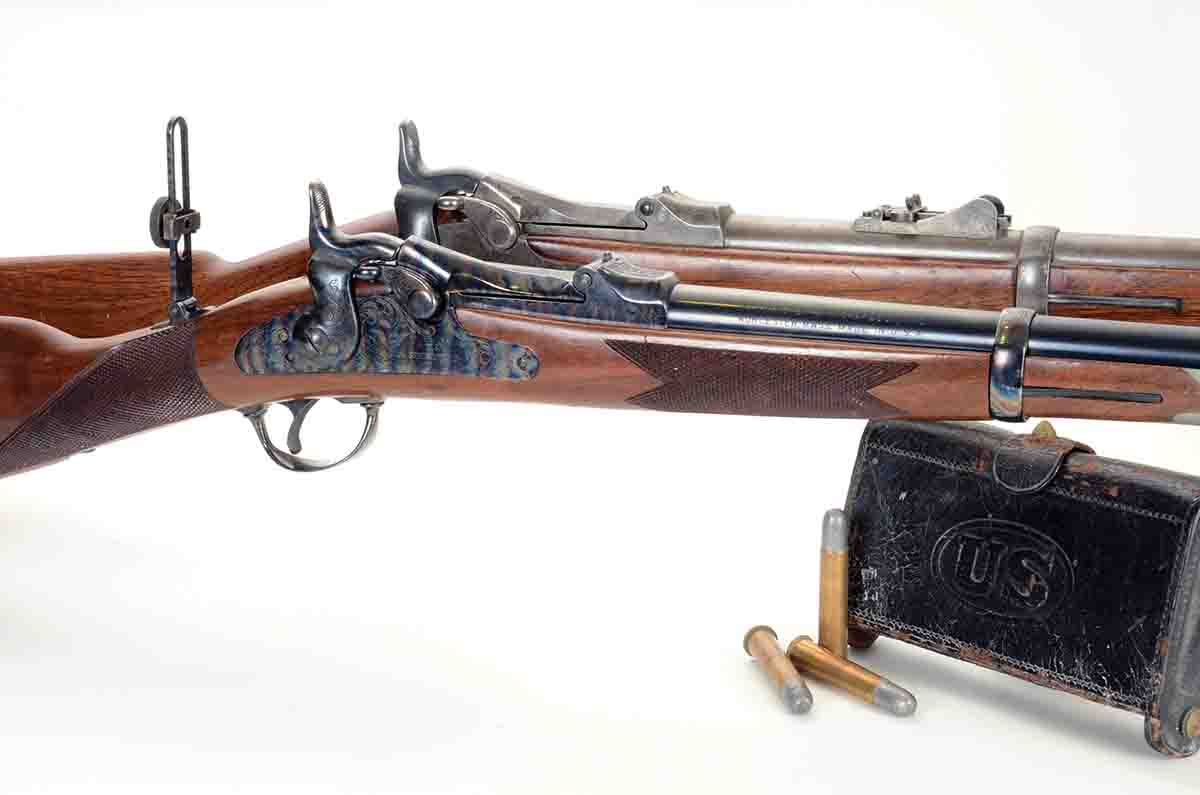 At the time of Rifle's introduction, there was actually very little in the way of a single-shot rifle scene among American riflemen. For example, in issue No. 2 (March/April 1969) Bob Hagel wrote a feature, "Bolt, Auto or Lever," but no mention was made of single-shots. The reason for their exclusion most likely was due to the fact that there were almost none to compare with other modern hunting rifles. The Ruger No. 1 was on the market, and of course it was meant primarily for modern hunters of both big game and varmints. In fact, issue No. 2 contained a Ruger advertisement listing them at $250. Even back in those days, a secondary hobby for me was studying U.S. military history and weaponry. Therefore, I took special interest in Al Miller's piece in issue No. 8 (Nov/Dec 1970) concerning "trapdoor" Springfields.
Somewhere along the way a seed had been planted in my young mind and turned into a desire for exposed hammer, single-shot rifles, but alas there were none of new manufacture in the marketplace. In issue No. 13 (Jan/Feb 1971) a full-page Harrington & Richardson advertisement depicted its new trapdoor Springfield in the Officer's Model configuration. Of course, its caliber was .45 Government (.45-70). The ad showed a gussied-up version with a tang sight, pewter forend, checkering and some engraving. My desire was for the everyday trapdoor in the carbine style with which H&R soon followed. In 1972 I bought the first one encountered, but it was sold in the later '70s after an original Model 1873 trapdoor carbine was purchased.

By 1974 I was living in Montana and fell in with some varmint shooters. With my fondness for single-shot rifles, I bought my first Ruger No. 1. It was a .22-250 and was a contrary beast in that it was erratic. A very fine MOA group was often followed by one ranging up and down 4 inches. It didn't matter what load combination was used, so I referred back to
Rifle No. 4 (July/August 1969)
. In it was an article by Robert Reagan on tuning the Ruger No. 1. Following information garnered there, I at least got my rifle shooting well enough to use on varmints.
In issue No. 6 (Nov/Dec 1969) there was an article by Roy Dunlap titled "Siluetas." It was about a shooting game "imported" from Mexico that consisted of shooting offhand at metallic cutouts (silhouettes) of chickens, pigs, turkeys and rams at ranges of 200, 300, 385 and 500 meters, respectively. Not especially fond of offhand shooting, the game was only passingly noticed by me. Little did I know that one day another version of silhouette shooting focused on my favored single-shot rifles would become my primary recreation.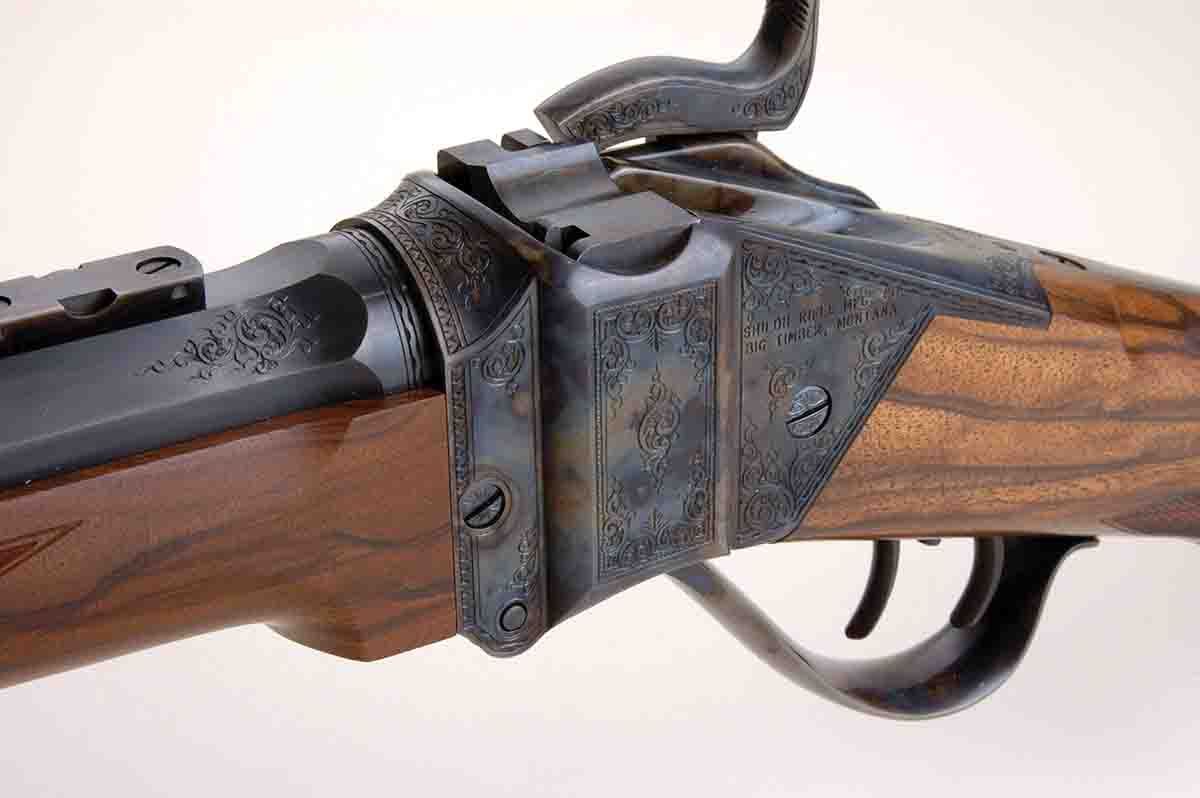 To be honest, over the next several years there was a dearth of single-shot articles in
Rifle
, mainly because there was nothing new to write about. In issue
No. 33 (May/June 1974)
the Browning Model 78 was covered. It was more or less a modernized version of the old High Wall and was chambered for modern bottlenecked cartridges, so finally the Ruger No. 1 had some competition.
There was an article in issue No. 40 (July/August 1975) by George C. Nonte about building up a hot-rodded .45 with a 2.75-inch case based on a rolling block action. It was to be used on an African hunt. He related that about the best 100-yard groups he could get with smokeless powder and jacketed bullets were 4-inch clusters. To show single-shot progress, just yesterday I shot my Shiloh Model 1874 Sharps .45-70 at 200 yards. Loads contained straight black powder and my own cast bullets. One group measured exactly 2.00 inches, and the other had four holes in 1.5 inches, with the flyer making it 2.5 inches.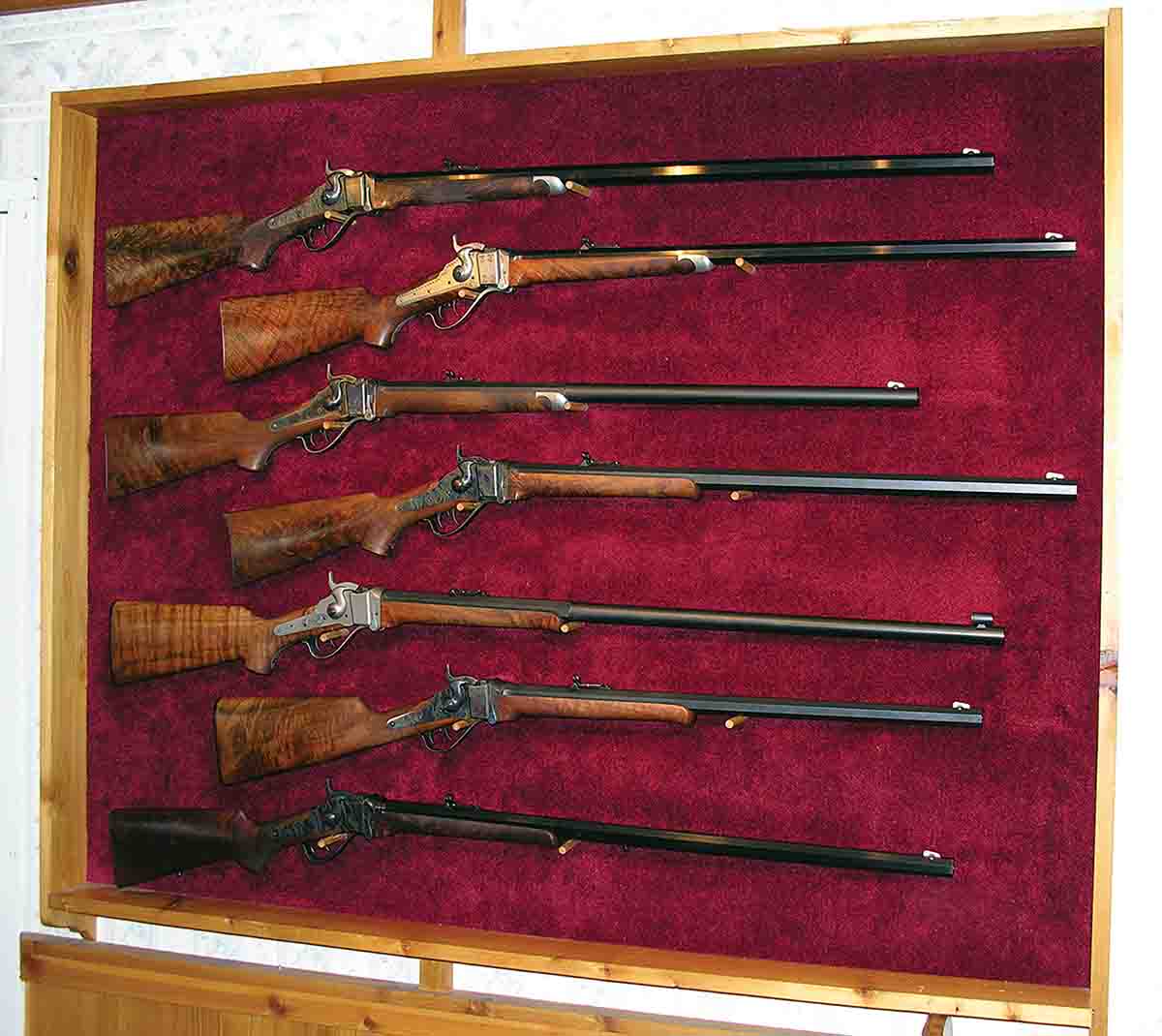 On the cover of issue No. 68 (March/April 1980) there came a hint of changing winds. The beautifully color case hardened rifle shown was made by a new company called Shiloh. It was a copy of the original C. Sharps Model 1863 that was designed around paper cartridges with percussion ignition. (On a personal note, issue No. 68 also contained the first of many Rifle articles I have written.)
In issue No. 69 (May/June 1980) Al Miller provided a full review of that Shiloh rifle. I remember thinking, I hope this isn't one of those here-today-and-gone-tomorrow things. The world needs some good side-hammer single-shots. Evidently, other shooters thought so, too, because Shiloh Rifle Manufacturing is doing well now in the twenty-first century. The company began in Farmingdale, New York, but has been in Big Timber, Montana, since 1983. That move was fortuitous for me in that the factory is a mere half-hour drive from my home, and I have been a frequent visitor. In fact, over the years I have owned about 40 Shiloh rifles in calibers from .38-55 to .50-90.
That article on Shiloh's rifles by Al Miller came as no surprise because I met him for the first time at the SHOT Show in San Francisco in 1980. At different times we had visited the Shiloh booth, and upon meeting we discussed how impressive the company's rifles appeared. My desire was for a metallic-cartridge version, so it was a full two years later before I was able to write one up for issue No. 82 (July/August 1982). It concerned a Shiloh Long Range Express .45-90. Looking back on that story, I'm about halfway embarrassed because I was a neophyte when it came to loading and shooting it.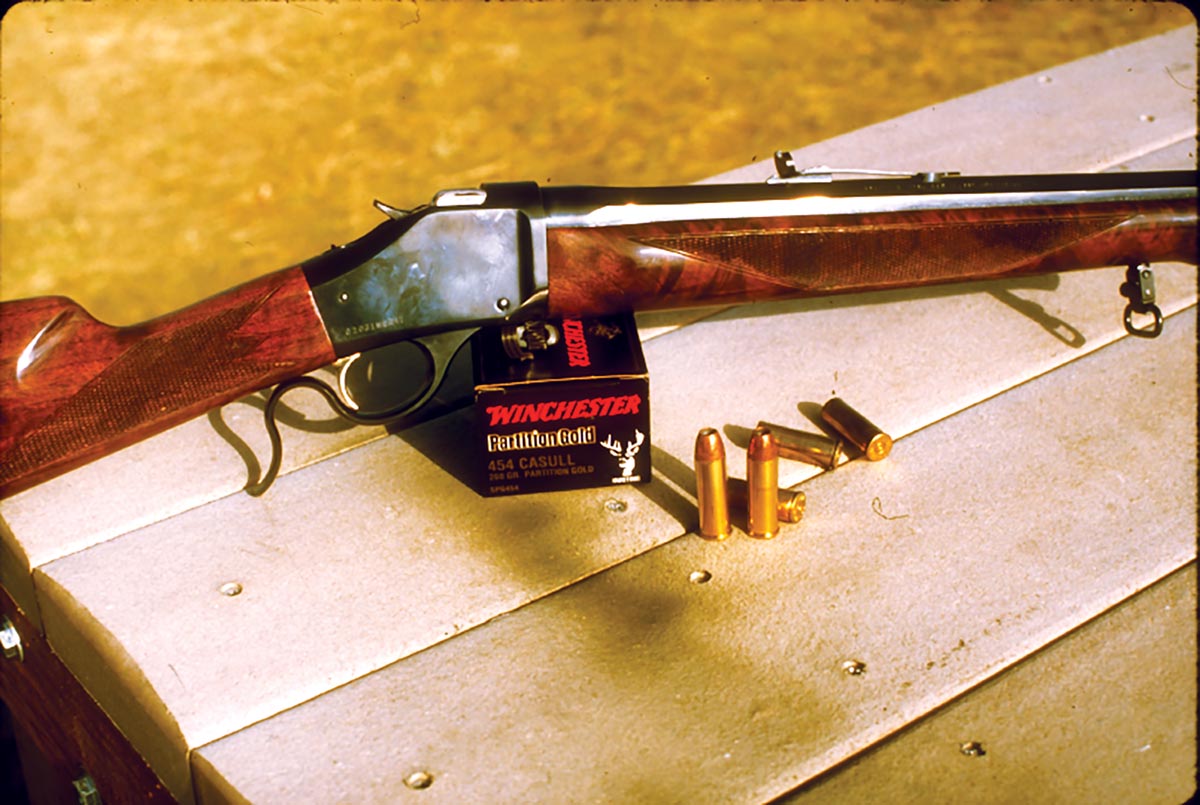 In the first half of the 1980s the single-shot scene began to grow. Some rolling block-style rifles from Italy appeared. Antique military Remington No. 1 Rolling Blocks cost about $35 (That's what I paid for one in 1971.) Gunsmiths began fitting their actions with new barrels. Yet despite a few widely spread attempts to get shooting competitions rolling, most single-shot shooters in those days either plinked or hunted big game with them. In 1982 I actually dropped a mule deer and 6x6 bull elk with a Shiloh .50-90.
Starting in 1982, the Coors beer company sponsored a large Schuetzen match in Golden, Colorado. The company name was big enough to get some ink in gun magazines. As shooting events dedicated to single-shots grew in numbers, some allowed smokeless powders while others were limited to "duplex" loads. Duplex loads consisted of a smaller charge of smokeless powder under a main charge of black powder. The smokeless helped minimize black powder fouling.
In 1985 something happened that lit a fire under single-shot use in this country. It was an experimental NRA match called Black Powder Cartridge Rifle (BPCR) Silhouette. It consisted of hitting metallic silhouettes, the idea for which had been borrowed from Mexico and related by Roy Dunlap in issue No. 6 (Nov/Dec 1969). I attended that first event in September 1985 at the NRA Whittington Center near Raton, New Mexico. It was followed up a year later with a second match. In 1987 the sport was in full swing, with the Raton match that year being the first official NRA National Championship for BPCR Silhouette. There have now been 32 National Championships, and I have shot in every one.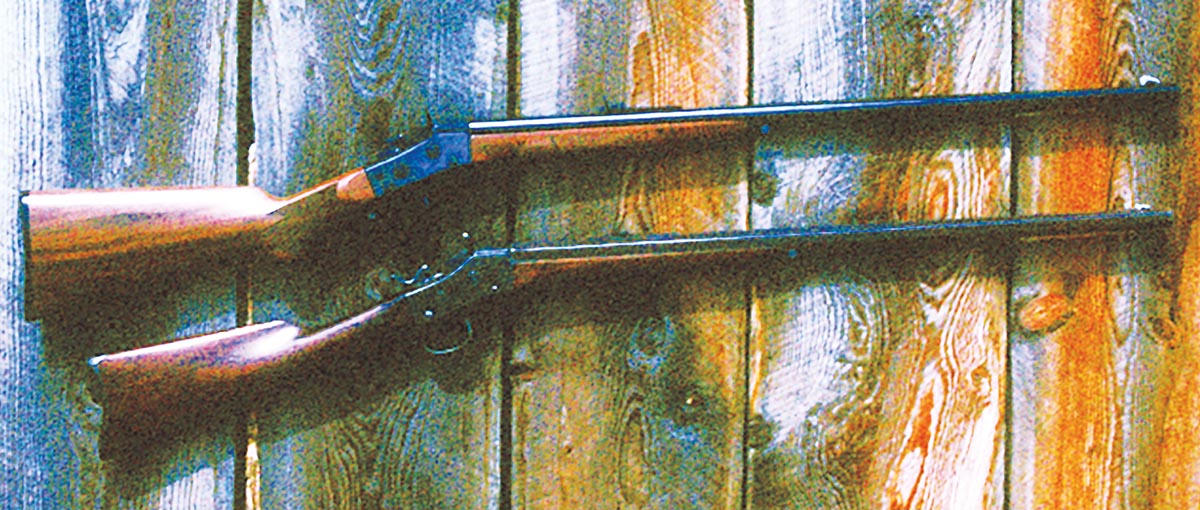 Upon hearing the first clang and seeing the silhouette fall, I was hooked. Space will not allow me to go into detail of the game, but here's how I view it. There's a saying from the movie, Field of Dreams, "Build it and they will come." In regard to single-shot rifles the matter went thusly: "Create a use for them, and rifles fitting the purpose will be built." In the beginning the limiting factor to BPCR Silhouette's growth was indeed a lack of rifles. Also of note is that the NRA wisely prohibited smokeless powder in any respect for this game. We needed to relearn how the 1870s riflemen got straight black powder to work with precision, and BPCR shooters have succeeded admirably.
At the time it seemed that progress in getting suitable factory-made rifles was slow. Looking back on the matter, it happened relatively quickly. Shiloh was already on the scene. C. Sharps Arms had originally been affiliated with Shiloh, but they split in 1985, though today both are located on the same street in Big Timber, Montana. C. Sharps introduced a Model 1875 Sharps followed by a Model 1885 High Wall and a Model 1874. Those rifles are still in production and are commonly seen at single-shot events.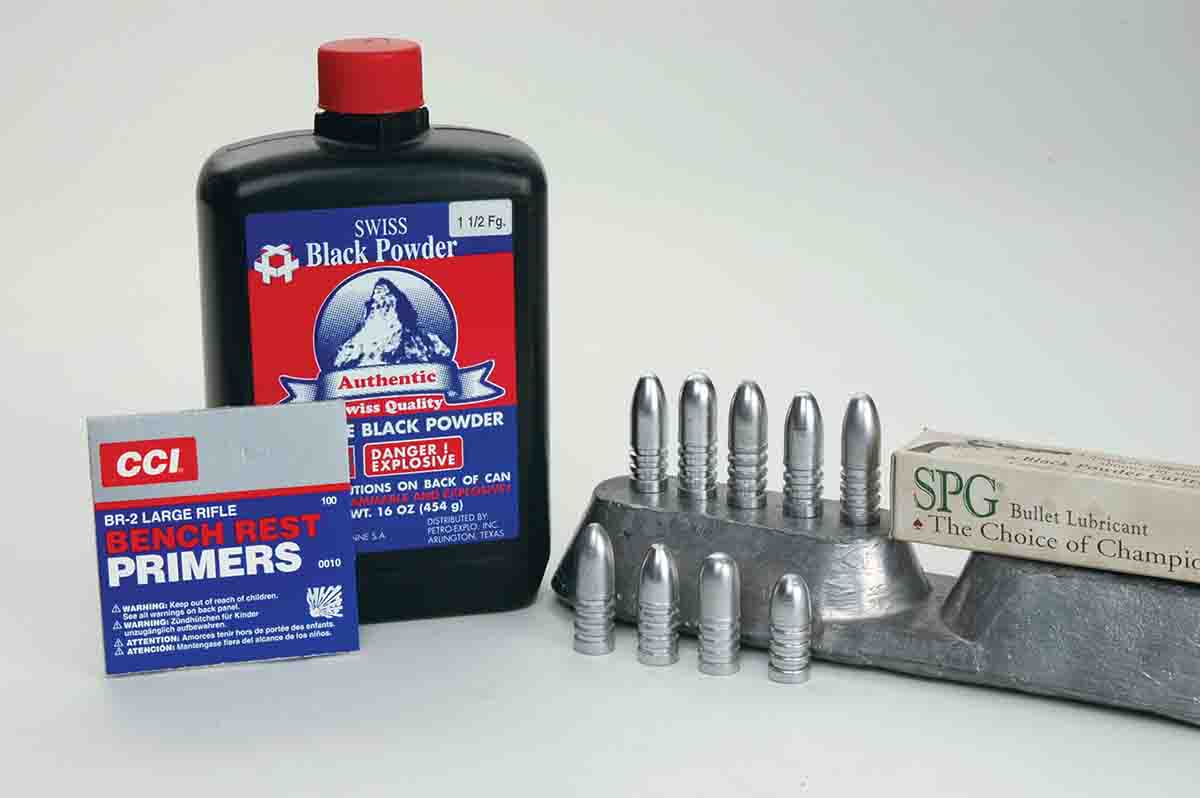 For many years there was a Ballard Rifle Company in Cody, Wyooming. Steve Garbe, editor of
The Black Powder Cartridge News
, managed that outfit until it was sold to someone back East, whereupon it just disappeared. The products from Cody were not only new recreations of the late 1800s Ballard single-shots but also a new High Wall. From Idaho came more new High Walls from Meacham Tool & Hardware. Those High-Wall replicas are no longer made. Some beautifully crafted replicas of Remington No. 1 Rolling Blocks came from the Lone Star Rifle Company. Sadly, it eventually folded. Also, Remington's No. 4 (commonly called "Hepburn") is being recreated by DZ Arms of Oklahoma City, Oklahoma. CPA of Dingmans Ferry, Pennsylvania, produces copies of the Stevens No. 44½, which are also common at matches.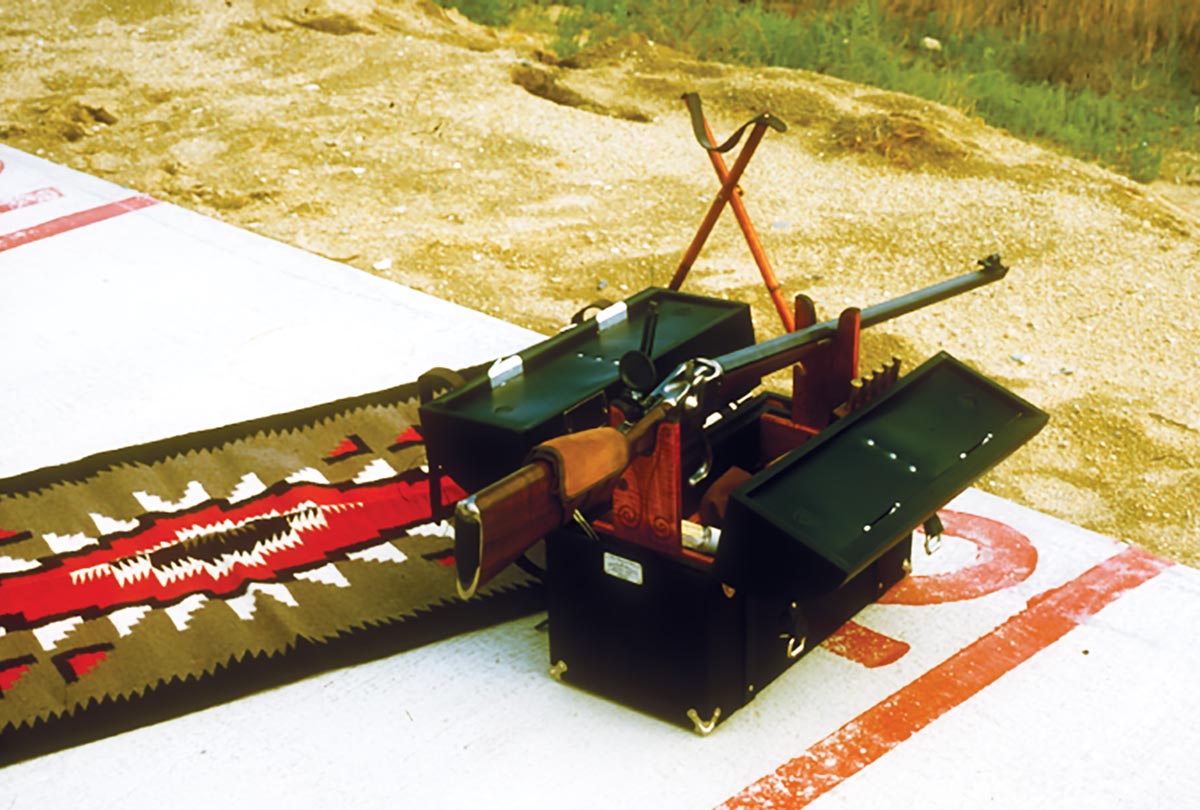 Remington and Browning got into the game about the turn of the century. Remington rather feebly reintroduced the No. 1 Rolling Block, but it only lasted a couple of years. Browning has gone into single-shots with more enthusiasm. First it remodeled the Winchester Single Shot, naming it the Model 1885. It has been produced in a variety of sporting (hunting) configurations in calibers from .22 LR to .454 Casull. Also, for several years a silhouette version was offered. It is no longer listed but is very common at most matches. The Italian firm Pedersoli introduced a silhouette version of its Model 1874 Sharps, followed by another High-Wall version.
So many single-shot riflemen are aging that a scoped division has been added to many events. Montana Vintage Arms (MVA) pioneered these competition scopes, although other long-tube replicas more suitable for hunting had been seen before. MVA scopes have target-grade mounting and adjustment systems. I should also note that MVA offers completely machined High Wall actions ready for barreling, finishing and stocking.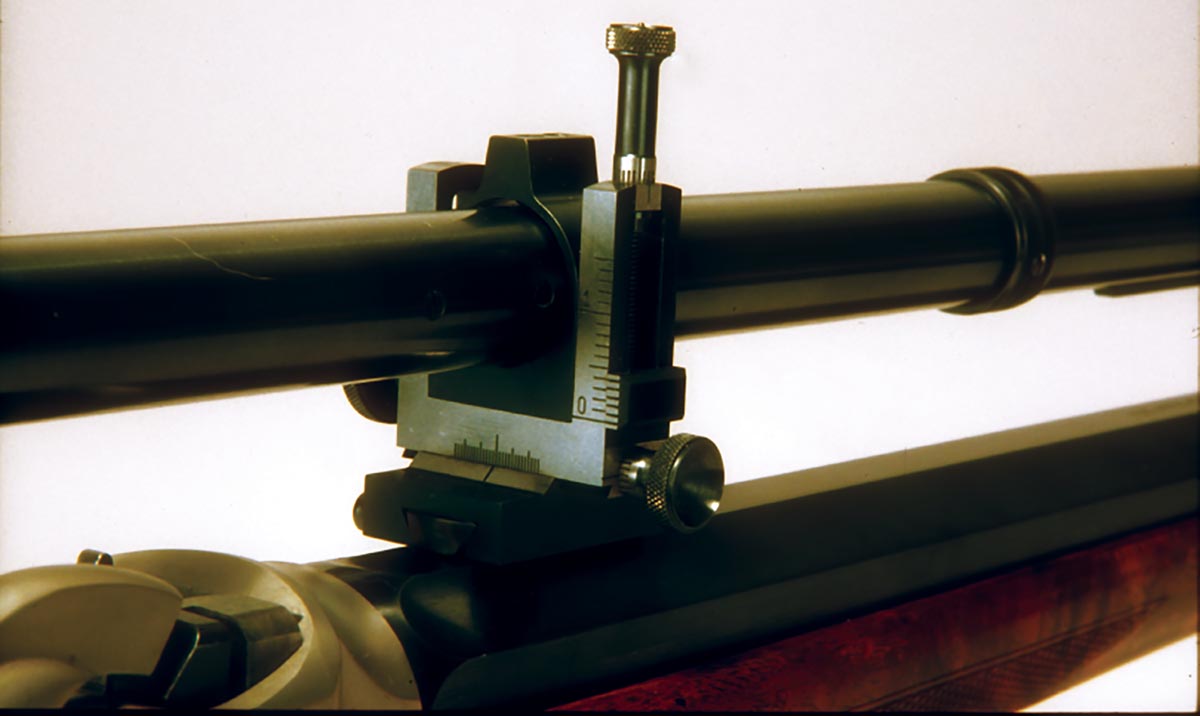 In Oklahoma, some shooters began experimenting with a .22-caliber version of BPCR. The rules are the same as with big bores, but target size and distances are reduced. It has become a very popular sport in its own right.
The bottom line at the 50th anniversary of this magazine is that if someone wants a modern recreation of any late nineteenth-century single-shot rifle in calibers ranging from .22 to .50, it can be acquired. Searching or waiting might be necessary, but rifles are available, either new or used. In fact, just recently I saw one of
Shiloh Rifle Manufacturing's brand-new Model 1877s being fired at an event, and it deserves a dedicated article early in the second half-century of Rifle magazine.