When the American economy started booming a few years after World War II, hunters who had been happy to own one centerfire rifle decided they could afford two, three or even more. They also wanted more exciting cartridges than their grandfather's .30-30 or their father's .30-06.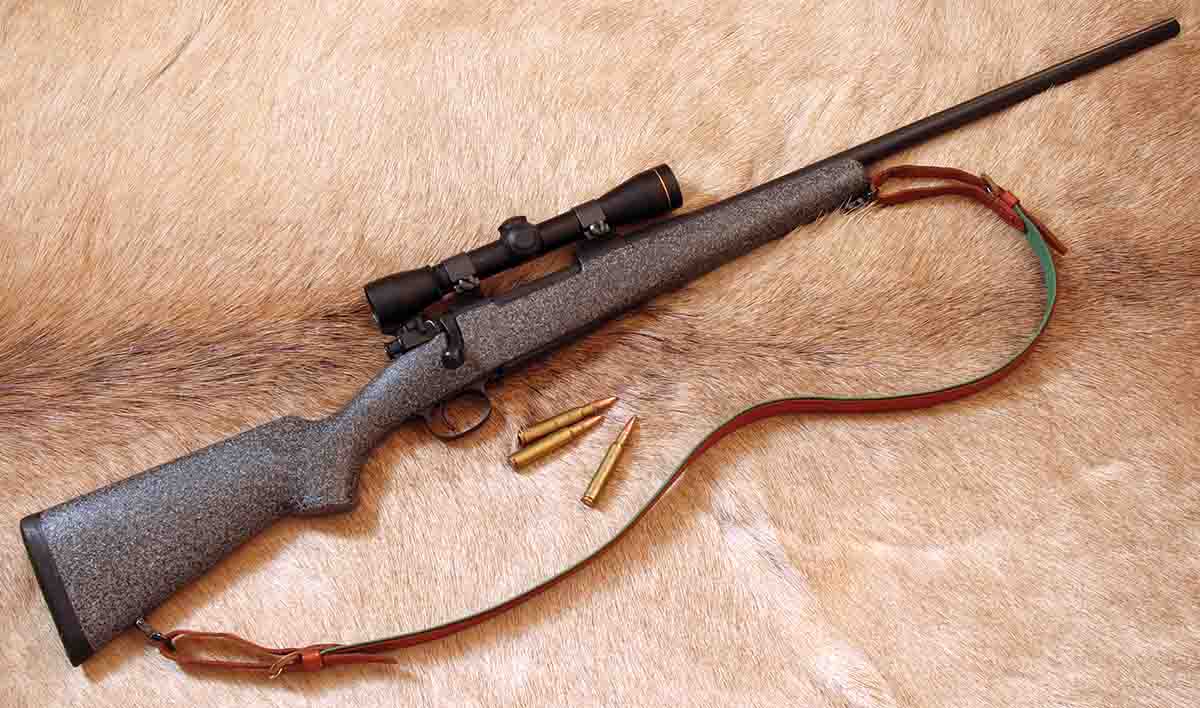 Luckily, a cartridge revolution started during the final years of the war, when a California insurance salesman developed new magnums in his basement workshop. He soon started a rifle company featuring exotic stock styling, partly to tempt customers but partly to please himself. After growing up extremely poor on Kansas tenant farms, Roy Weatherby preferred flashier rifles.
He made his first Weatherby Magnum by shortening the .300 Holland & Holland case to .30-06 length, necking it down to .27 caliber then "blowing out" (improving) the body. He followed with .25-caliber and 7mm cartridges on the same case, back then known as "short magnums," the term used for .30-06-length belted cartridges before the twenty-first-century appearance of short, fat, beltless magnums. With publicity from Weatherby's contributions to hunting magazines, and movie-star customers including Gary Cooper and John Wayne, average hunters started yearning for extra power. Established rifle companies eventually responded by introducing within the next two decades a bunch of belted magnums, mostly "short."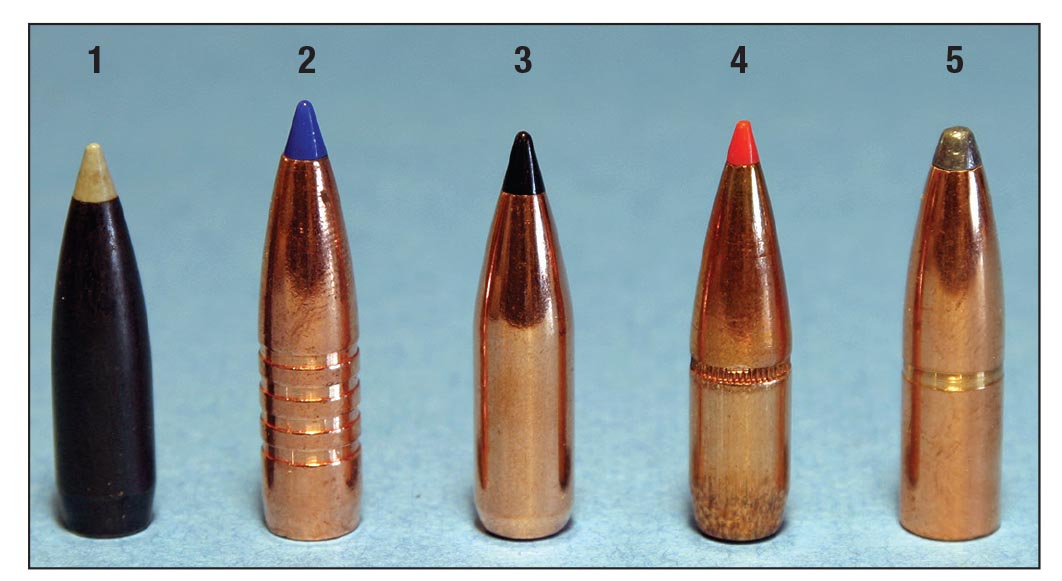 Winchester started first, since the only two magnums chambered in the Model 70 were Holland & Holland's ancient .375 and .300, introduced during the presidencies of Theodore Roosevelt and Woodrow Wilson. Weatherby had already improved both rounds with his distinctive "venturi" shoulder, of course calling the results the .300 and .375 Weatherby Magnums.
Winchester initially decided to out-power the .375 Weatherby by cutting the H&H case to 2.5 inches and loading it with 500- and 510-grain .45-caliber bullets at around 2,100 fps. While not a high-velocity zapper, 1956's .458 Winchester Magnum provided newly affluent Americans with a powerful cartridge and rifle for large African game.
Two years later, Winchester introduced a pair of bottlenecked short magnums based on the necked-down .458 case. The .264 Winchester Magnum's 100- and 140-grain loads were obviously designed to compete directly with the .257 and .270 Weatherby Magnums, but the .338 Winchester Magnum was something of an anomaly, partly because it was not a .300 magnum, as many shooters had hoped and expected.
The .338 appeared due to a major force outside the gravitational pull of "Planet Weatherby." Elmer Keith, remembered today as the American advocate of "big bore" rifles for big game, grew up hunting in Montana and Idaho when smokeless powder was still the new thing. He often used black-powder cartridge rifles, because single-shot "buffalo guns" could be purchased cheaply.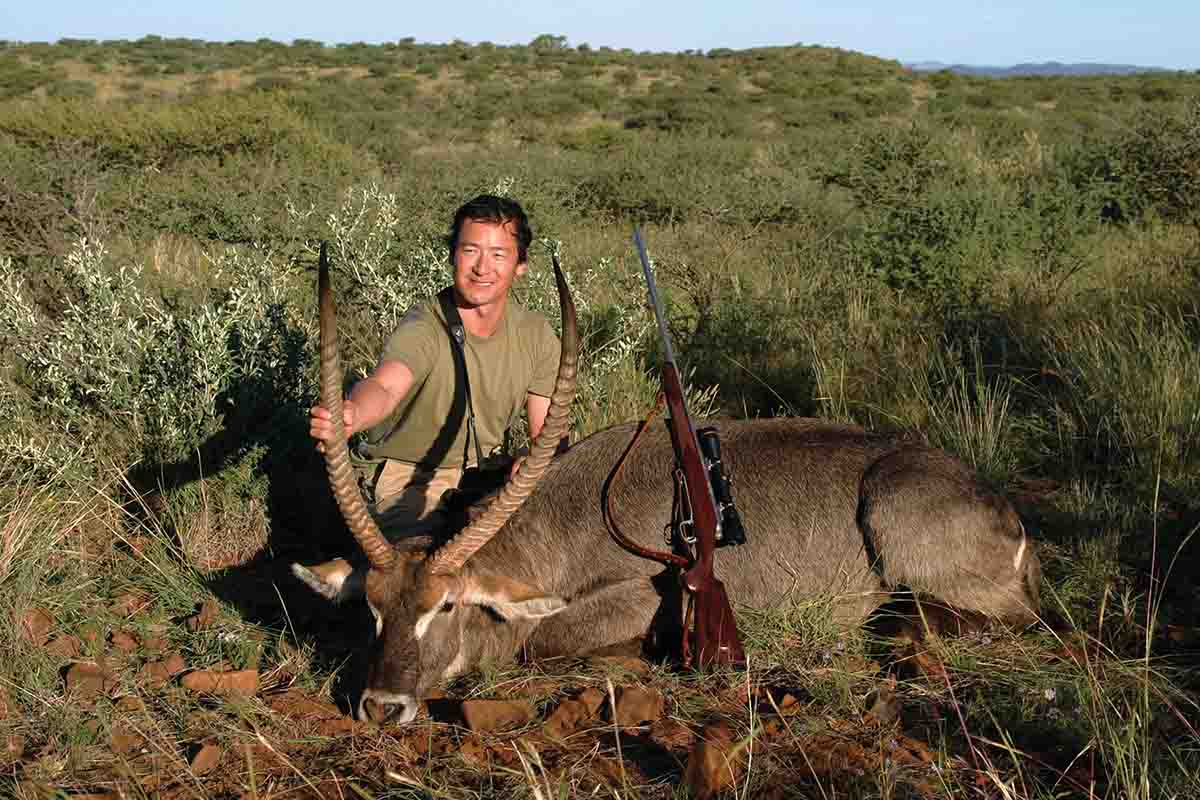 Keith liked the way their long, heavy cast bullets worked on big game, because early hunting bullets for smokeless cartridges consisted of a relatively thin jacket of harder metal around a lead core, and they often came apart when hitting big game at high velocities. Consequently, even with smokeless rounds, Keith learned to trust long, heavy bullets at moderate velocity.
By WWII he had experimented with dozens of big-game cartridges, including wildcats such as the .35 Whelen and several medium- to large-bore British rounds. Eventually he settled on .33 caliber as the answer, finding heavy .33 bullets not only penetrated deeper than either .30- or .35- caliber bullets, due to their greater sectional density, but drifted less in the wind at longer ranges.
With the help of two partners, gunsmith Charley O'Neil and a wealthy sportsman, Don Hopkins, Keith developed several OKH (O'Neil/Keith/Hopkins) wildcats. These included two using .333-inch bullets made for British cartridges, the .333 OKH on the .30-06 case and the .334 OKH, the full-length .300 H&H case necked up and "improved." Since Keith had helped develop and promote the Model 70, Winchester held his opinions in high regard. Thus the .338 Winchester Magnum was born, though with a slightly larger bullet diameter than the British .333, perhaps because Winchester still had barrel tooling left from the .33 WCF chambered in its 1886 lever-action rifle from 1902 to 1936.
Keith firmly believed .33-caliber cartridges required at least a 250-grain bullet to perform their magic, and heavier bullets worked even better. Winchester obliged, loading a 250-grain Silvertip spitzer at 2,700 fps and a 300-grain Power-Point roundnose at 2,450 fps. However, to please high-velocity fans a 200-grain Power-Point spitzer at 3,000 fps was added, which Keith publicly derided as a "high-velocity, blow-up bullet."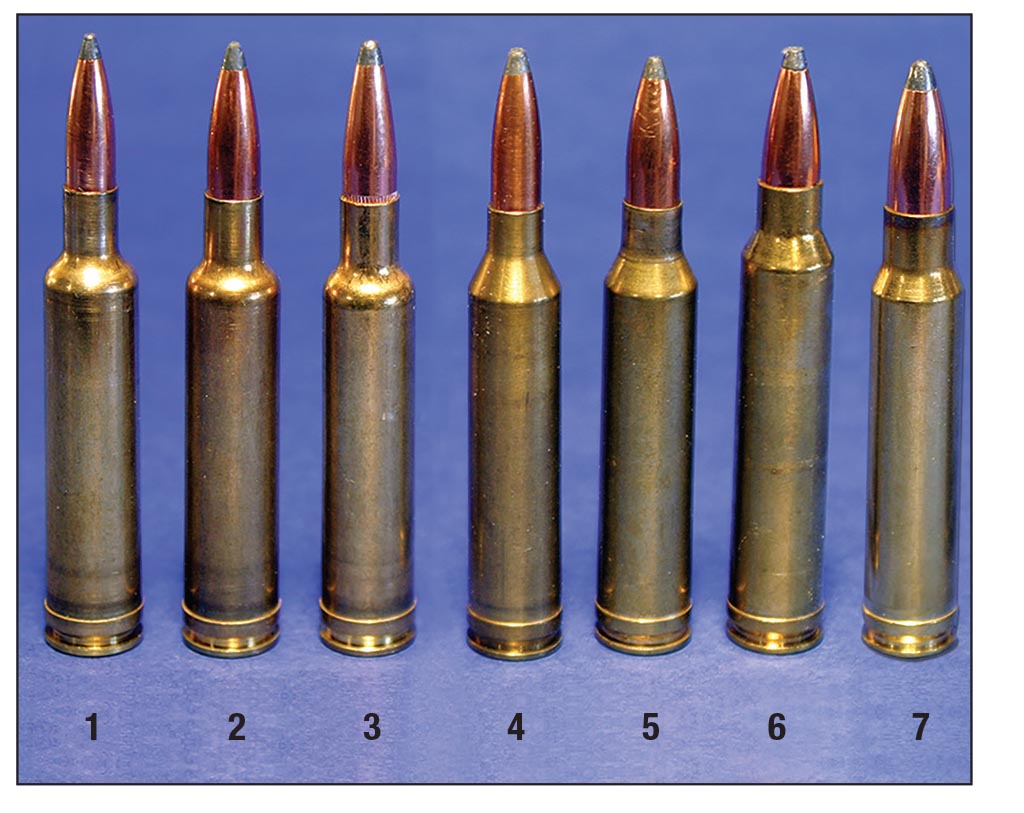 However, another solution to bullet disintegration had existed for a decade: John Nosler had started selling his Partition bullets in 1948. Coincidentally, one major reason both Keith and Nosler developed different solutions was the .300 H&H Magnum. Both had used .300 H&H rifles during Canadian hunts with poor results on larger game; Keith while guiding and Nosler when hunting moose.
However, major ammunition companies did not load Partitions (or any controlled-expansion bullets) until much later. The first ammunition company to offer factory-loaded Partitions was, of course, Weatherby in the early 1960s.
Elmer Keith was aware of Nosler Partitions but did not grasp the concept. When the .340 Weatherby appeared in 1962, essentially the commercial version of the .334 OKH, Keith wrote: "The 250-grain Nosler will be the best lightweight bullet, but I'm afraid we will need a Nosler 300-grain to withstand the high velocity."
He complained numerous times in print about the Partition's tendency to lose the front core at closer ranges, and apparently did not use them much for hunting. In 1980 he wrote, "Over the years I have sworn by the 275-grain, hot-core heavy jacket Speer bullet in .338 caliber . . . We have never had a separation of the core and jacket – moderate expansion, but no blown-off front end."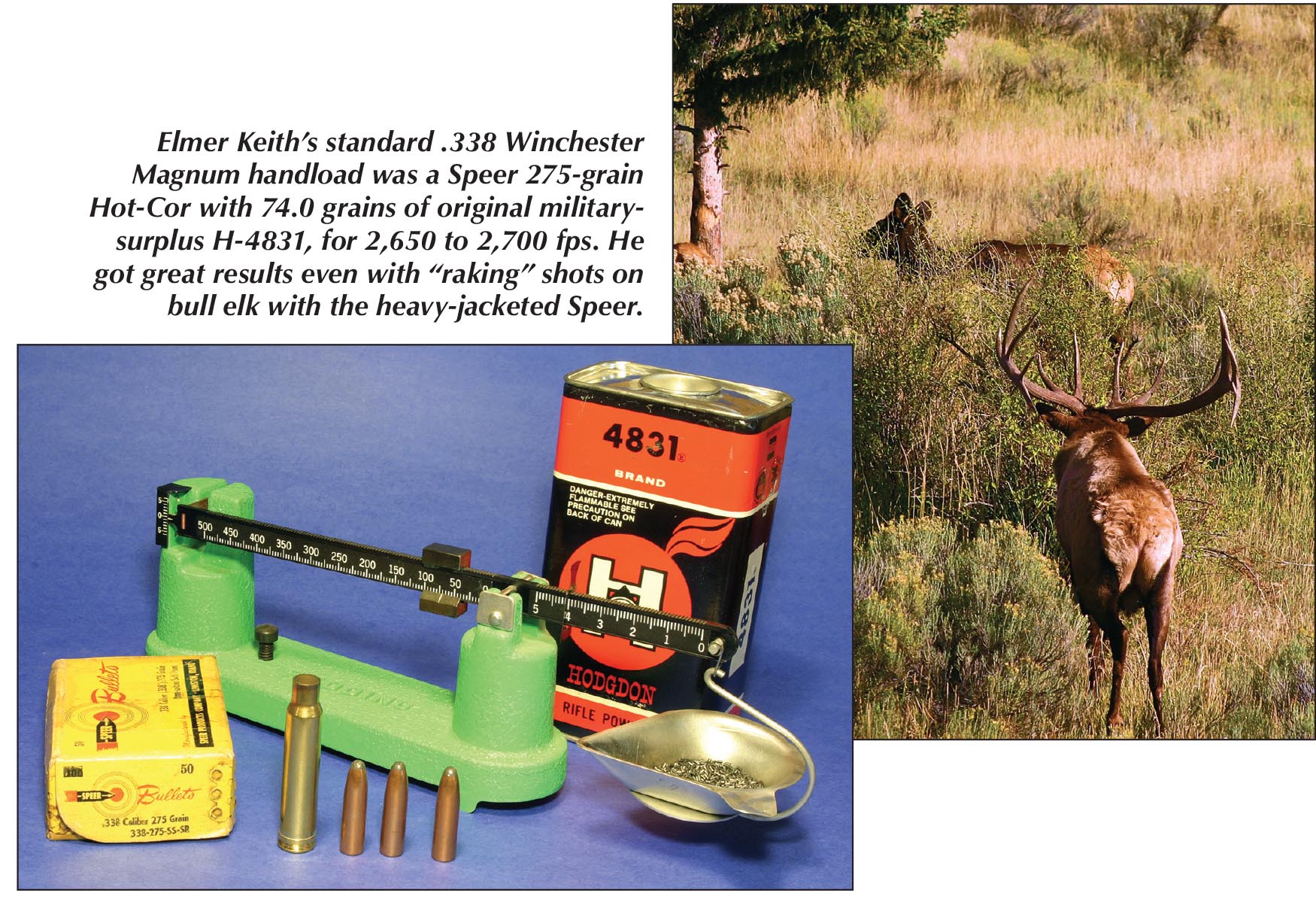 His standard .338 Winchester Magnum handload combined the Speer 275-grain bullet with 74.0 grains of the original military-surplus H-4831. Speer's
Manual for Reloading Ammunition Number 6
, published in 1964, lists 75.0 grains as maximum with the 275-grain Hot-Cor for 2,669 fps from a 24-inch barrel. This correlates perfectly with Keith stating more than once that he did not desire a muzzle velocity over 2,700 fps from any big-game cartridge.
Keith preferred heavy, moderate-velocity bullets for big game not only because they penetrated reliably, but they did not tear up much meat. Unlike some modern hunting writers, he often mentioned how much he enjoyed eating wild game, and how his loads allowed "eating right up to the hole."
Obviously, the .338 Winchester Magnum was primarily designed for cup-and-core bullets. After I mentioned this in a recent conversation, one of the other guys grew irate, saying he had never read that claim anywhere – apparently one of many humans incapable of learning from history without being spoon-fed "official" facts and conclusions. Neither Winchester nor any other American ammunition company loaded anything except cup-and-core bullets during the 1950s.
I learned about the .338 not just by reading, but by using mine for the past 30 years. It was my first rifle chambered for a cartridge larger than the .30-06, put together on a used FN Mauser commercial action. I shipped the action to E.R. Shaw for barreling, then epoxy-bedded the result in an early injection-molded stock.
The company's slimmest .338 barrel was pretty stout, which was okay with me because of hearing stories about the .338's supposedly fearsome recoil. With a sling and three rounds in the magazine, my new "giant-killer" weighed well over 9 pounds, but after working up various handloads over the next few years and packing the rifle up and down mountains, I realized any .338 of mine did not need to weigh as much as Harry Selby's .416 Rigby. Eventually, the rifle was rebuilt with a slimmer barrel and lighter High Tech synthetic stock from Mark Bansner, and the variable scope and steel mounts were replaced with a fixed-power Leupold 4x in light Weaver rings, whereupon my .338 weighed 8 pounds ready to hunt – much handier for hiking around rough country.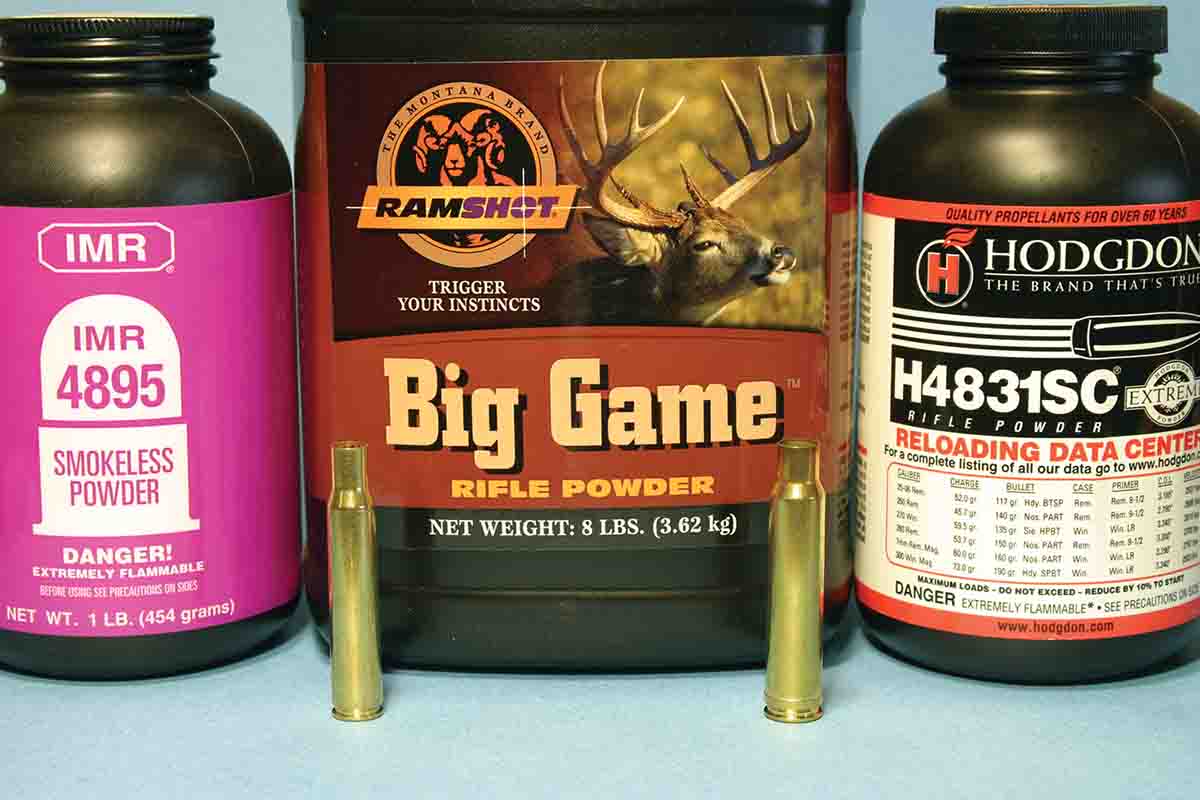 I picked the .338 Winchester Magnum for my first "big" rifle because a .300 magnum would use the same bullets as the .30-06, so many hunters bragged about the .338's incredible killing power. Early one November morning during the rifle's first season, while looking for elk tracks in six inches of fresh snow I encountered several mule deer does and fawns feeding through a patch of quaking aspens, accompanied by a buck. I followed the herd silently for a few minutes, finally getting an opportunity to put a "raking" shot (Elmer Keith's term) into the rear of the buck's ribcage as it walked slowly away at about 50 yards.
Astonishingly, the buck did not fall, instead disappearing behind some aspens before I could shoot again, then emerging a few seconds later on the far side of the trees, still walking. I was about to touch off another 250-grain Nosler Partition when it tipped over gently in the snow. During field-dressing I discovered the bullet had put a good-sized hole through both lungs before exiting just inside the opposite shoulder.
Over the next dozen years I frequently hunted with my .338, but only a few animals fell quicker than if shot with a .30-06. This seemed odd, because I continued to hear about how the .338 crumpled big game.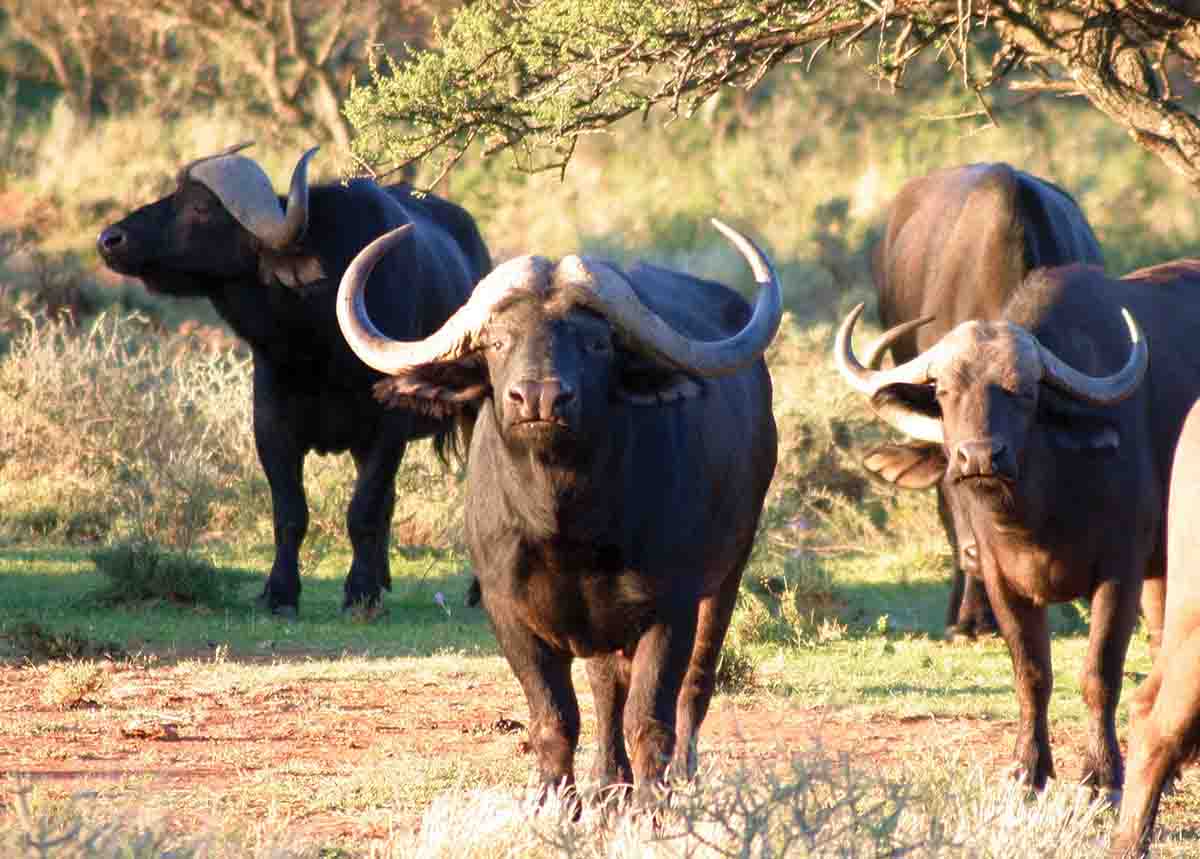 I probably used more Nosler 250-grain Partitions than any other bullet during that period, but I also hunted with 210- and 225-grain Partitions, the Hornady 225-grain InterLock, and starting in 1993, the new Nosler 200-grain Ballistic Tip, the first with a really heavy jacket. In 1996 the bullet of choice for my first moose, an Alaskan bull with a 58-inch antler spread, was the also-new Winchester 230-grain Fail Safe. The bull faced me almost directly at 100 yards, and the bullet entered the chest inside the left shoulder.
The bull reacted spectacularly, rearing up on its hind legs, then falling over backward and rolling down a steep bank to the edge of a salmon river. I aimed again as the moose wobbled to its feet and started staggering into the river, but my guide hollered, "Don't shoot him in the water!" I obediently held my fire – the bull died in the deepest part of the river with only one antler tine visible above the current. After using the guide's jet-boat to drag the bull downstream to shallower water, we spent five hours cutting it up, finding the expanded Fail Safe resting against the right side of the pelvis – retaining 96 percent of its weight.
More experimentation with various other "medium-bore" cartridges took place during this period, including the 9.3x62 Mauser and .375 H&H. Eventually I began to unravel the mystery of the .338's apparent lack of killing power. As it turned out, the problem was not the cartridge, but my upbringing.
My primary hunting mentor was an avid meat hunter who emphasized shooting big game through the ribs to avoid ruining shoulder meat. He used the .270 Winchester with cup-and-core bullets, the same sort of combination Keith learned penetrated elk poorly when he used the .256 Newton early in the twentieth century.
I bought a .270 and used it to shoot deer and antelope in the ribs with great results, but after entering the University of Montana I started hunting elk a lot more in the steep, heavily timbered country alongside the Idaho panhandle – the same sort of country where Keith did much of his elk hunting. After one bad experience with a new, supposedly deep-penetrating 150-grain .270 bullet, I bought my first .30-06 and handloaded Nosler 200-grain Partitions back when they still featured "relief grooves" and the 200 was a "semi-spitzer," Nosler's euphemism for roundnose. The bullets took a considerable bite out of my meager income, but when handloaded to around 2,600 fps penetrated both deer and elk so well I never recovered one, even on raking shots.
They also didn't shoot up much meat, even when the bullet had to be placed through a shoulder or two. However, with rib shots, animals normally traveled a bit before falling, especially after Nosler started impact-extruding Partitions and made the 200-grain .30-caliber bullet a spitzer. Even deer normally ran at least 50 yards, and sometimes 75, but elk shot through the shoulder area never went more than a few yards. (I also briefly owned a .338-06 but did not get to use it before having to liquidate most of my rifles in a divorce. However, I still have the letter received from Elmer Keith, responding to my questions about handloading the round.)
During several hunts with various medium-bores during the 1990s and early 2000s, most African PHs suggested shooting big game in the shoulder. Since the meat could not be brought home I obliged, having particularly good luck with the 9.3x62 Mauser, especially with 286-grain bullets. In British Columbia I used the 9.3x62 to take another big bull moose by putting the bullet through the shoulders, and Cree guide Donny Davis said, "That rifle kills good, but doesn't shoot up any meat!"
In the meantime I noticed hunters who claimed the .338 dropped big game quickly almost always provided examples involving shoulder shots. Well, duh! That's why Keith settled on moderate-velocity .33s. He could center-punch the shoulder, putting game down quickly, yet not shred several potential meals.
This is exactly why fans of monolithic bullets (including me) often use shoulder shots: The bullets do not lose much weight, if any, so they don't ruin much meat, and they kill noticeably quicker than when put through ribs. When placed through the lower shoulder area, expanding bullets not only penetrate both the lungs and major blood vessels above the heart, but they often spray bone fragments along the wound channel, increasing damage. When placed higher they also tend to crack the spinal column, dropping animals right there.
Today's .338 bullets don't need to weigh nearly as much as Elmer's 275-grain Speer to work the same way. A 2017 poll of elk hunters found .338 Winchester Magnum fans chose bullets averaging 217 grains, but premium bullets penetrate at least as well as Keith's heavy bullets while kicking less and flying flatter.
Right now my .338 is sighted-in with a lighter monolithic bullet, but my collection of handloading components includes an old box of Speer 275-grain Hot-Cors and some original H-4831. In honor of the .338's 60th birthday, I might just load some Keith "retro rounds" and field-test them on some fine- tasting, big-game animal. Thanks, Elmer!