By the time Rifle magazine was established in 1969, the .243 Winchester cartridge had certainly found its own niche as a sporting round in the U.S. However, it took many years (not to mention the end of a world war and attendant prosperity) for American hunters and shooters to accept the idea that 6mm bullets could be used effectively on big game.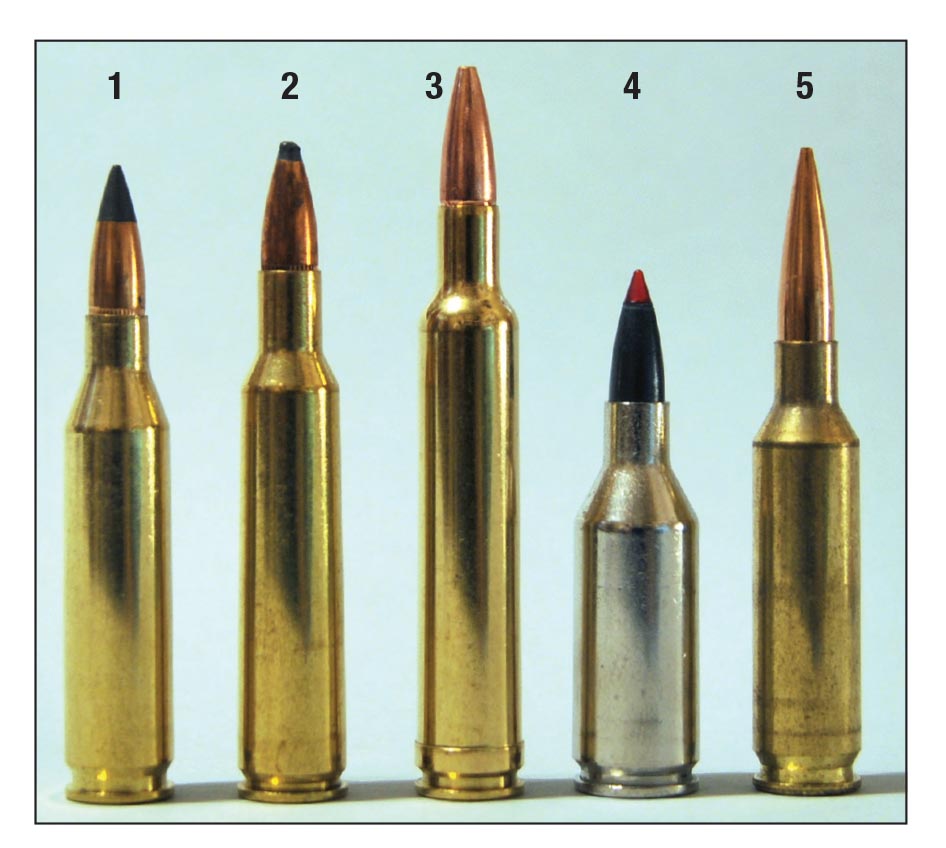 Following decommission of the rather short-lived, semi-rimmed 6mm Lee Navy cartridge (otherwise known as the 6mm U.S.N., the case for which was later used for the .220 Swift) and its Winchester Lee Straight Pull rifle near the end of the nineteenth century, and further attempts by Winchester and Remington to market 6mm Lee sporting rifles, a gaggle of 6mm/.243 wildcats such as the .243 Rockchucker and .240 Page – and several others of varying case capacity and ballistic potential – appeared before the first truly commercially successful 6mm cartridge in the U.S. was introduced.
In 1955 the .308-based .243 Winchester showed up in the Winchester Model 70 with a rifling twist of 1:10 for 100-grain bullets for use on big game. It was also introduced in the Model 88 lever rifle.
The 7x57-based Remington .244/6mm cartridge was introduced simultaneously, but with a 1:12 twist and 90-grain softpoint bullets. Remington later changed the twist rate to 1:9 and bullet weight to 100 grains, more or less making the two cartridges ballistically identical in spite of slight case capacity and chamber throat differences. The Remington also has a longer neck that some enthusiasts still maintain is the reason the 6mm Remington is superior because it supposedly provides more consistent case neck tension on the bullet.
Both cartridges are so similar, however, they can be considered one and the same in this context. Nevertheless, the popularity of the .243 Winchester proved too significant to overcome. Hunters looking for a mildly recoiling deer rifle had already made up their minds, eventually leading Remington to all but completely abandon its 6mm. Meanwhile, nearly all rifle and ammunition manufacturers picked up the .243 Winchester and ran with it. Since then, untold gazillions have been sold to hunters – including rifles and factory ammunition made by Remington, which also has offered limited runs of 6mm Remington rifles over the years.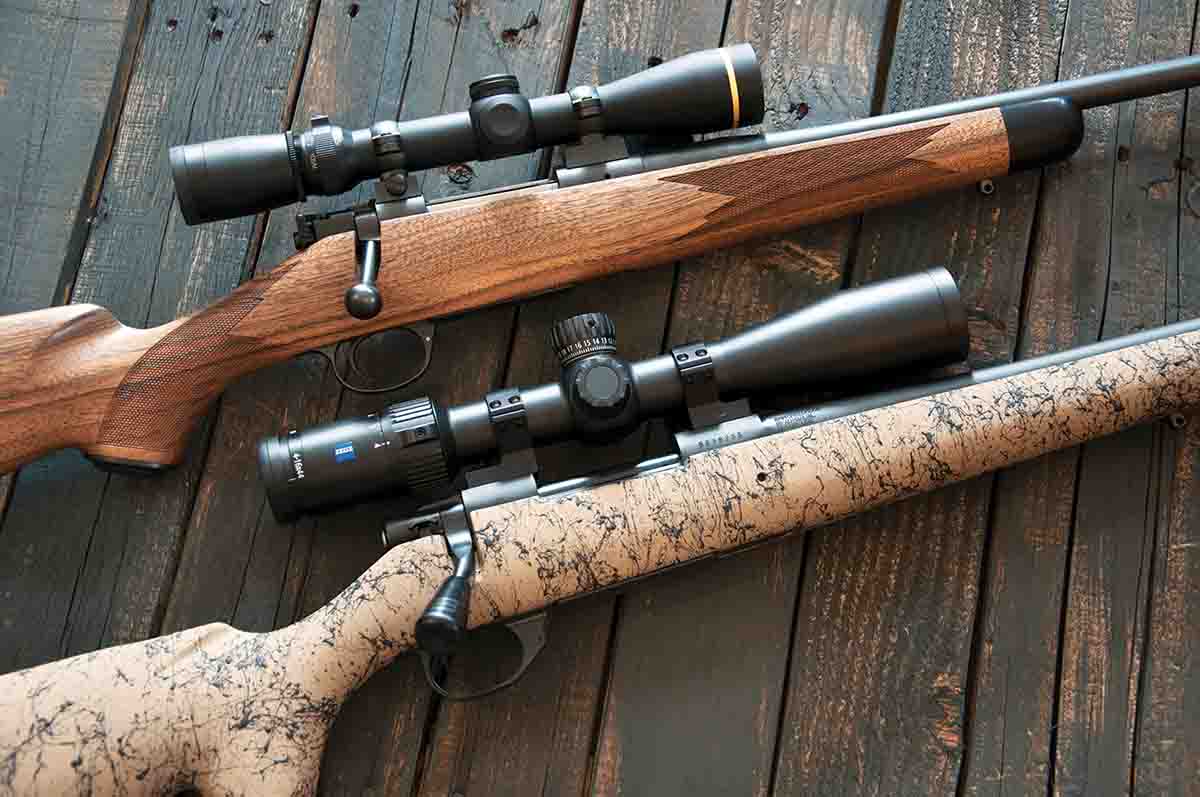 The .243 offers light recoil and is typically accurate enough for most field situations. As a result, generations of young hunters have grown up shooting a .243 Winchester because it's supposedly a "good cartridge for kids." However, once a youngster becomes "skilled enough" to use a 7x57, 7mm-08 Remington, .270 Winchester or some other more potent deer cartridge, many perfectly useful .243s often go ignored in a closet corner or under a bed. There they languish – out of sight, out of mind – until the next young hunter comes along . . . someday. After all, it's the "perfect rifle for kids."
I have long been perplexed by that last thought because it appears to suggest a foolish notion that the 63-year-old .243 Winchester is not "enough rifle" for a grown man to hunt with. More dubiously, it further implies that generations of young hunters were handed an inadequate tool. None of this, of course, is true. I've seen far too many big hogs, mule deer and pronghorn shot with a .243 to believe the cartridge should be otherwise marginalized.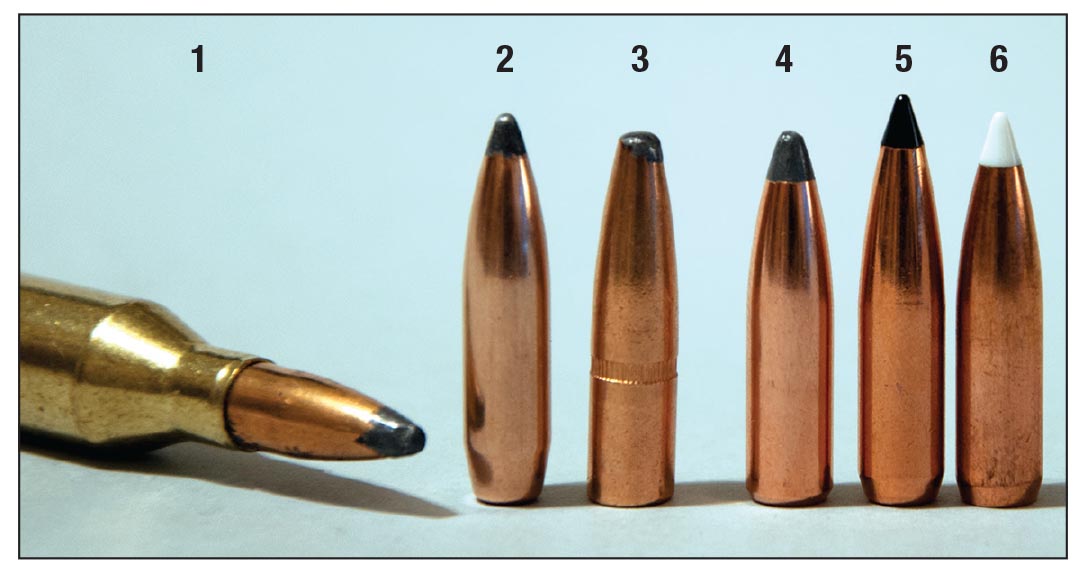 Some rifle-toting hunters find the .243/6mm useful only for coyote and varmint hunting/shooting, but it is a capable round when it comes to game up to and including big-bodied muleys and even caribou. A prime example that comes to mind includes a better-than-average Arizona mule deer buck a friend shot in December several years ago during the rut. The deer was spotted across a canyon at about 330 yards, and a Nosler 100-grain Partition penetrated nearly lengthwise through the deer.
Lest some reader think this an effort to champion the .243 Winchester as an all-around big-game cartridge, it most certainly is not. It is useful in many situations, but the cartridge is sorely lacking in other ways, mainly due to its lightweight bullets. To consider the .243 as a proper elk cartridge is a bit silly, though under the right circumstances it has now and then been pressed (or rather over-pressed) into service for elk. Long shots at black bears should also be discouraged.
In my opinion based on experience backed by using the cartridge off and on for nearly 40 years to hunt hogs, deer and pronghorn, a .243 Winchester is not an elk or bear cartridge, but it can obviously be used as such when there is no better option, and in this case it should be loaded with monolithic expanding bullets like the Barnes X or Hornady's GMX, or deep-penetrating, lead-core projectiles such as the Swift A-Frame or the previously mentioned Partition. Shots should be kept to within 100 yards or so, and only broadside lung shots should be taken.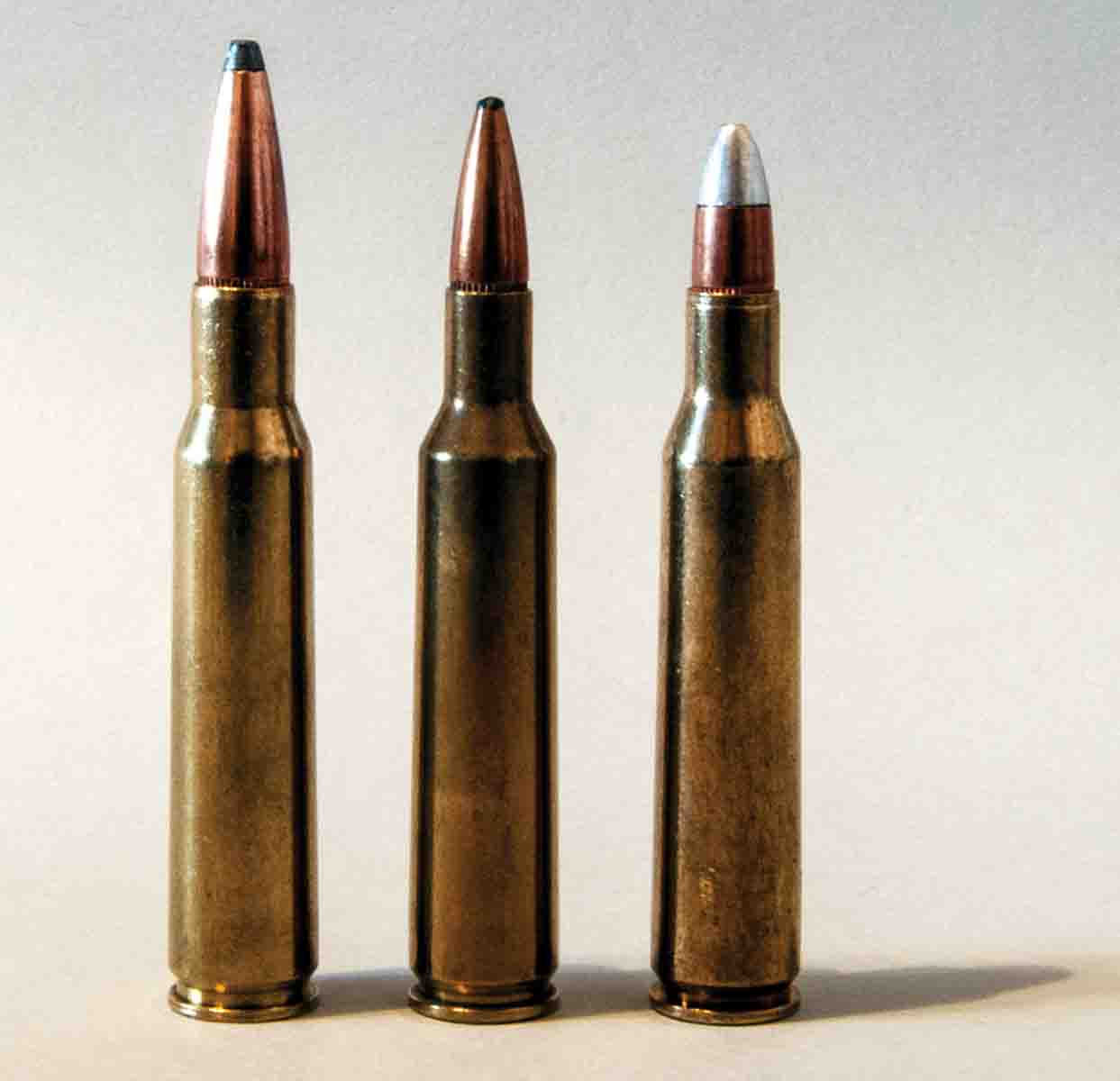 As another example, a big bull moose, owing its phlegmatic temperament and overall size, thick muscles plus heavy bones, can withstand several shots from about any cartridge without much early indication of being mortally wounded. A magnum cartridge is not necessary to bring one down, but a 100-grain bullet would seem, to me at least, having shot a couple of the big, brown deer, more than a little puny.
More so than its so-called "multitasking" abilities, the pure usefulness of the .243 Winchester resides in the fact that field rifles are generally light in weight so are easy to manage, and the recoil generated by its modest bullet weights can be handled by about any shooter; perhaps this is the exact reason why it has the unusual reputation of a "kid's rifle." Shootability is the true key to the long-lasting popularity of any cartridge and, presumably, experienced sportsman would recognize that attribute.
When it comes to big game, the .243 Winchester is a deer cartridge, plain and simple. What's more, even though there may be "better" cartridges for that use, Winchester's 6mm continues to be carried over low ridges in the South and Northeast, across the Midwest's prairie and throughout the Rocky Mountain and desert states, where it does a fine job on white-tailed deer, pronghorn and muleys.
As a youngster, I watched my father use a Ruger M77 .243 Winchester to good effect on both mule deer and pronghorn in Montana. He hunted with the "kid's rifle" without reservation while I lugged around, if memory serves, a borrowed and much heavier 7mm Remington Magnum. The game taken with the .243 were no less dead than those shot with the 7mm magnum. All the deer and pronghorn tagged (we had extra doe permits) with either rifle were probably no farther away than 250 yards, which remains a pretty typical distance at which deer and pronghorn are shot throughout the country.
The .243 was introduced with factory loads containing Winchester 100-grain, lead-core jacketed softpoint bullets, and today the cartridge thrives on similar designs such as Sierra's Pro-Hunter and GameKing, Winchester's Power-Point, the Hornady InterLock, Remington Core-Lokt and other like bullets. Newer controlled-expansion bullets include the Swift Scirocco II, Nosler AccuBond and others. Depending on the game being hunted, and the environment in which it is hunted, preferred bullet choice can be juggled accordingly, all the while keeping in mind that the .243 is not a 600-yard super-zapper.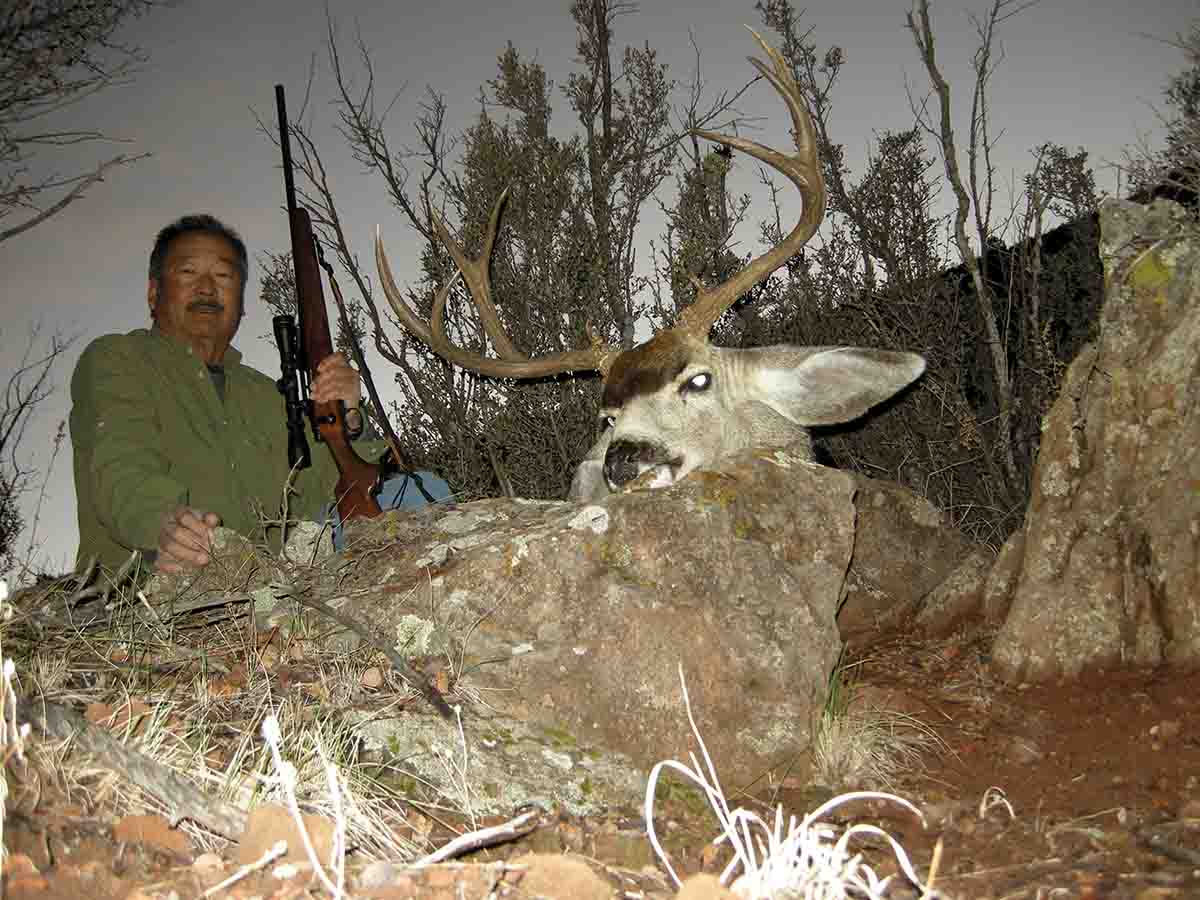 The .243 Winchester's maximum muzzle velocity with 100-grain bullets will generally range from 2,900 to 3,000 fps with a standard barrel length of 22 inches. Twenty-four-inch barrels with carefully concocted loads can push velocities up to roughly 3,100 fps. Back in 2012 when hunting pronghorn in Utah, I brought along a Nosler Professional .243 Winchester for which I had handloaded equally-new 90-grain AccuBond bullets. Loads were worked up carefully using Remington 9½ primers and IMR-4831 in new Nosler brass with bullets seated to an overall cartridge length of 2.710 inches. As it turned out, Nosler's then-maximum powder charge of 44.5 grains resulted in five-shot groups that hovered under an inch with an average velocity of 3,264 fps and no signs of high pressure for that particular rifle. As can be imagined, the bullet passed through the on- and off-side ribs/lungs of a nice buck shot at roughly 350 yards, after which it ran about 50 yards then piled up.
While bullet performance was as expected, and though some hunters prefer a through-and-through hole (as I would on a big whitetail or muley), I prefer a traditional lead-core bullet that is more likely to stop on the off-side hide of a pronghorn, leaving behind all its energy. If a bullet barely clips the lungs due to a marginal hit or poor range estimation, a pronghorn can run clear out of sight while the pinhole bullet channel from a tougher bullet leaves little blood to follow.
Also tested in the Professional was Winchester Super-X factory ammunition with 100-grain Power-Point bullets, a more traditional cup-and-core bullet design for the .243. According to notes, average velocity for three five-shot groups equaled 2,979 fps, and 100-yard group size averaged 1.30 inches. These last two averages are within 20 fps and within .24-inch group size using the same ammunition shot through my current Remington 700 .243 Winchester with a 24-inch barrel.
So whether a seasoned deer hunter prefers traditional lead-core bullets or monometal designs, the 63-year-old .243 Winchester will shoot most of them quite well. Add to this its characteristically mild recoil, and it becomes clear why it remains in use across the country for most anything with antlers or horns. And you don't have to be a kid to shoot it.