When the first issue of Rifle was published 50 years ago, the 7mm Remington Magnum cartridge stood at the height of popularity. The 7mm Remington Magnum had been introduced seven years earlier along with the company's new Model 700 rifle, and the pair were quickly outselling all other rifles and cartridges.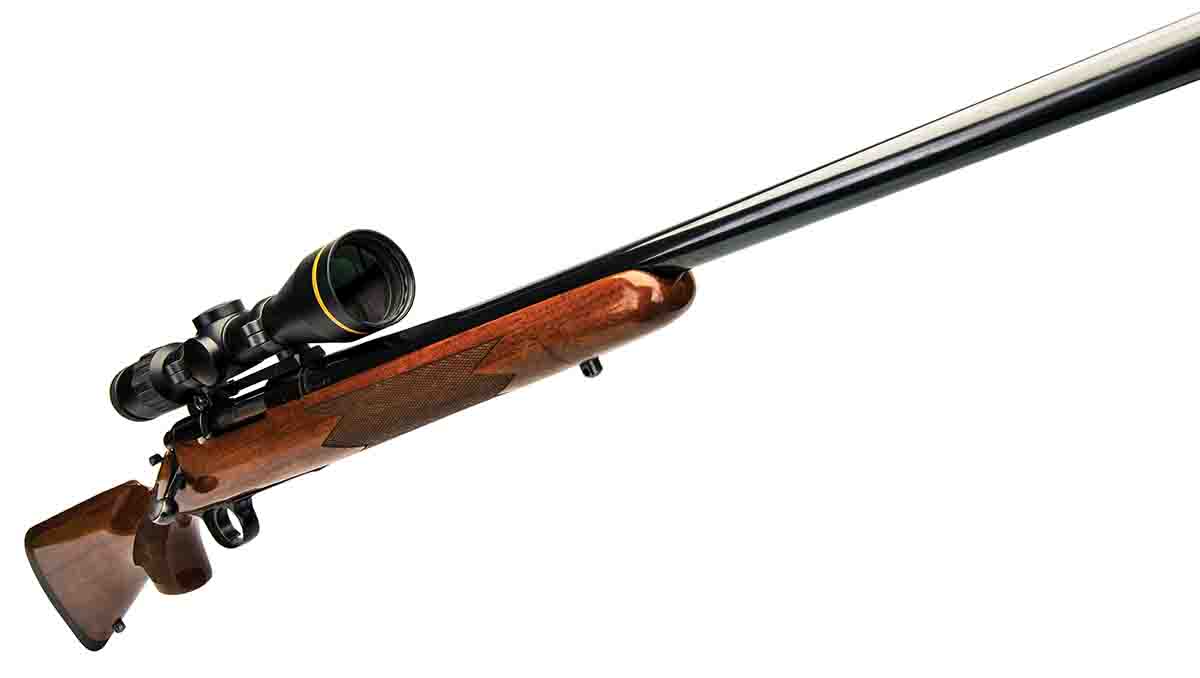 It did not take long for Rifle's writers to join the 7mm bandwagon. In John Wootters' column "Loading for Bear … and other Critters" (Rifle No. 2, 1969), he wrote about using a Remington Model 700 ADL 7mm magnum to shoot a mule deer and an elk in Colorado. He wrote that the 7mm was probably too much for mule deer, but it was just right for large game like elk. "It is better, in other words, to be overgunned for the easier chances than to be helpless in the face of the hard ones," he wrote.
Bob Hagel wrote in his article "Magnums – 6mm to .28" (Rifle No. 11, 1970), "The 7mm Remington Magnum has become one of the most popular of American big game cartridges, and, in this country at least, one of the most popular of all magnums for big game hunting."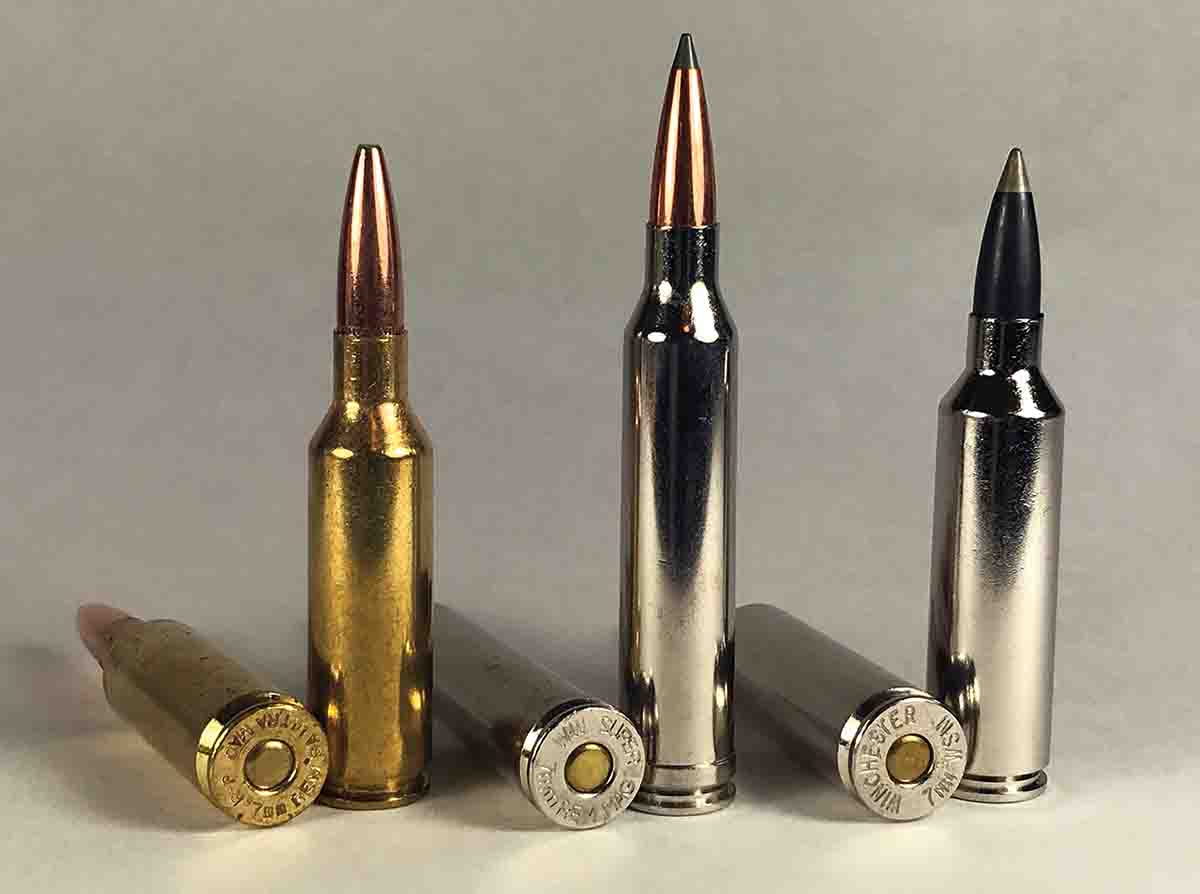 Hagel kept up that praise for the 7mm Remington. In his 1983 book, Game Loads and Practical Ballistics for the American Hunter, Hagel wrote: "As we have seen earlier, few cartridges will shoot flatter over long game ranges than a 7mm magnum (using the 7mm Remington Magnum as a standard) when loaded with a 160-gr. spitzer bullet, and very few retain as much energy." From reading his book, it seems Hagel mostly considered 400 yards as the outer limit for shots at big game.
Back then I hung on every word of praise Hagel and others bestowed on the 7mm Remington Magnum. They said 7mm bullets were just the right diameter to provide a wide range of suitable bullet weights with plenty of weight in relation to their diameter. They noted smaller-caliber bullets lacked the weight to be ideal for large game, while larger-caliber bullets must be quite heavy to give them enough sectional density, and recoil was excessive when they were fired at high velocity.
While I was considering buying a magnum cartridge 30-some years ago, most of my friends had already bought .300 Winchester Magnums. I shot their rifles but handed them back because the rifles kicked too hard. There was little sense of owning a cartridge intended primarily for long-range shooting if a voice inside my head said, This is going to hurt and cause me to yank the trigger. Still, I wanted a long-range magnum.
I must have occasionally shouted in my sleep about longing for a 7mm magnum, because for my birthday in 1985 my wife bought me a Remington Model 700 Classic 7mm Remington Magnum. I mounted a Leupold Vari-X II 2-7x scope on the rifle and thought I was really something.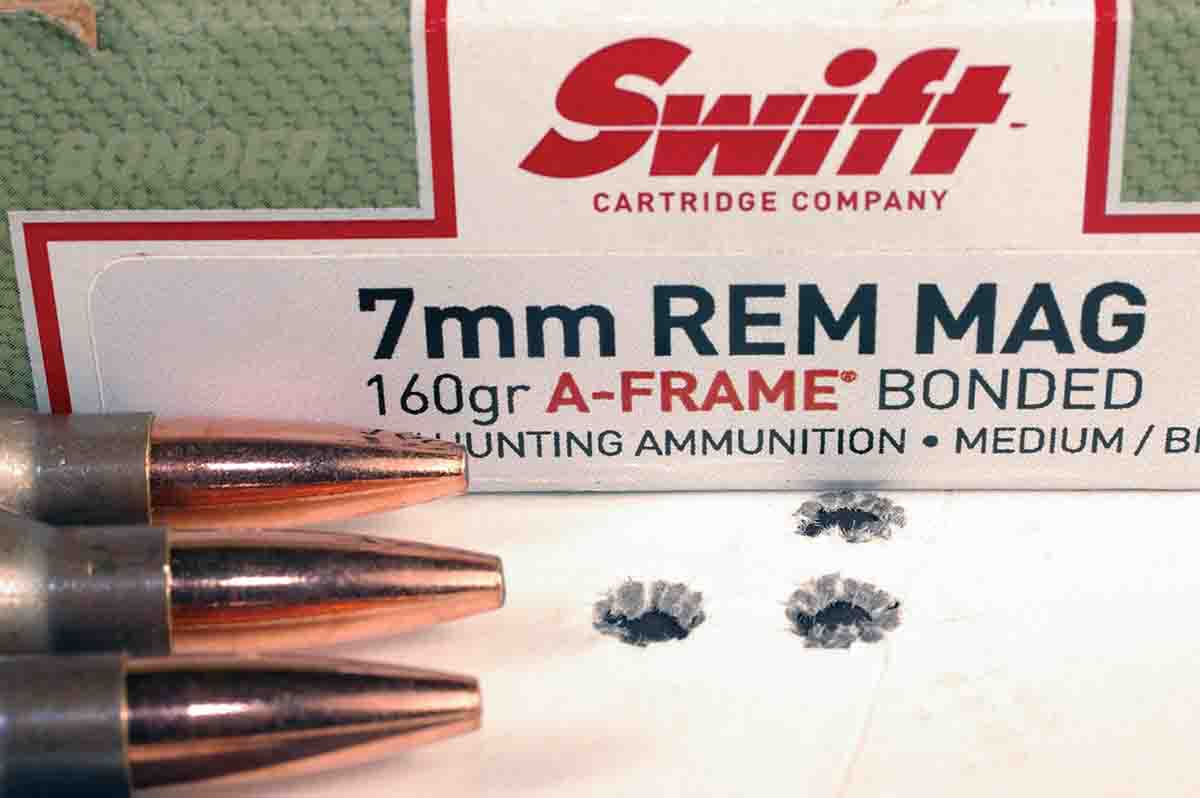 My notes from back then show I bought a set of Lyman dies, a box of Speer 160-grain spitzer BTSP bullets and two boxes of Federal unprimed brass. I loaded the bullets and cases with IMR-4350. The rifle kicked somewhat more than my .30-06, but shooting the 7mm Remington Magnum regularly helped me adapt to its recoil. One day I shot prone with the rifle supported on a rolled-up blanket and fired three bullets into an inch at 100 yards, three more shots into 1.6 inches at 200 yards and a final three bullets into 3.5 inches at 300 yards.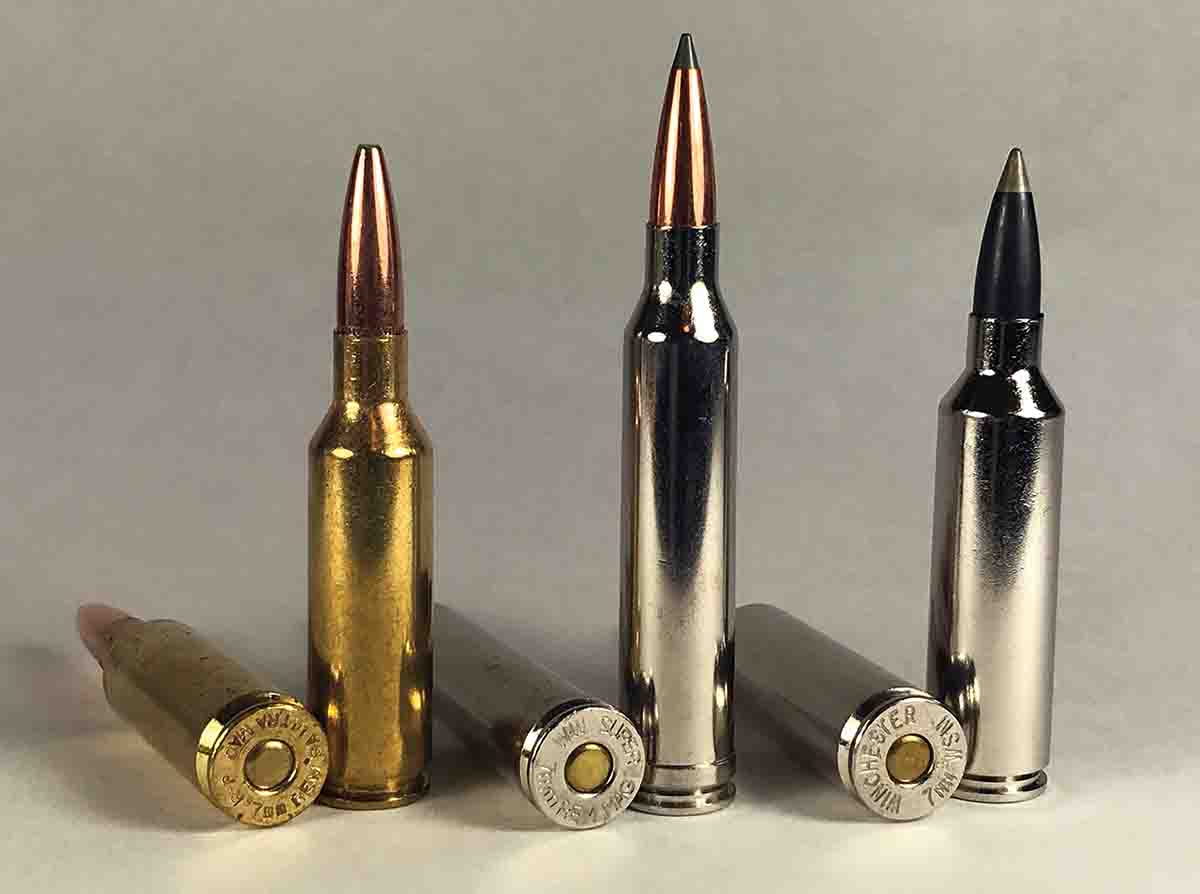 The first couple of hunting seasons I thought the 7mm magnum was the greatest thing since wool socks. I aimed right on a couple of pronghorn and mule deer way out there and killed them with one shot apiece. I planned to use the rifle mainly to hunt elk, and a 6x6 bull was the first elk I got a chance at with the rifle. With the first morning light, the elk came up from a field into the foothills. As the bull walked along at about 200 yards, I tracked it through my scope with the crosshairs at the front of its chest. At the shot, the elk stopped. I shot again as it started to fall. Both bullets passed completely through the bull. That was something that rarely occurred with my old .30-06.
The performance of the Speer bullets, though, was rather erratic. Two of them had sailed right through that elk, but at about the same distance a couple of other bullets had disintegrated against deer and antelope. I wanted to shoot Nosler Partition bullets, but the price was too steep. I settled for a couple boxes of Nosler 162-grain Solid Base bullets. Their accuracy was good, and they were lethal on elk. I have recovered only two of those bullets from elk. One bull was shot at about 30 yards in the timber. The bullet entered the back of its left lung and lodged three-quarters of the way up its neck. Another bull was hit at a few steps over 300 yards. That bullet went through both lungs and stuck under the hide. Both bullets had held together and mushroomed perfectly.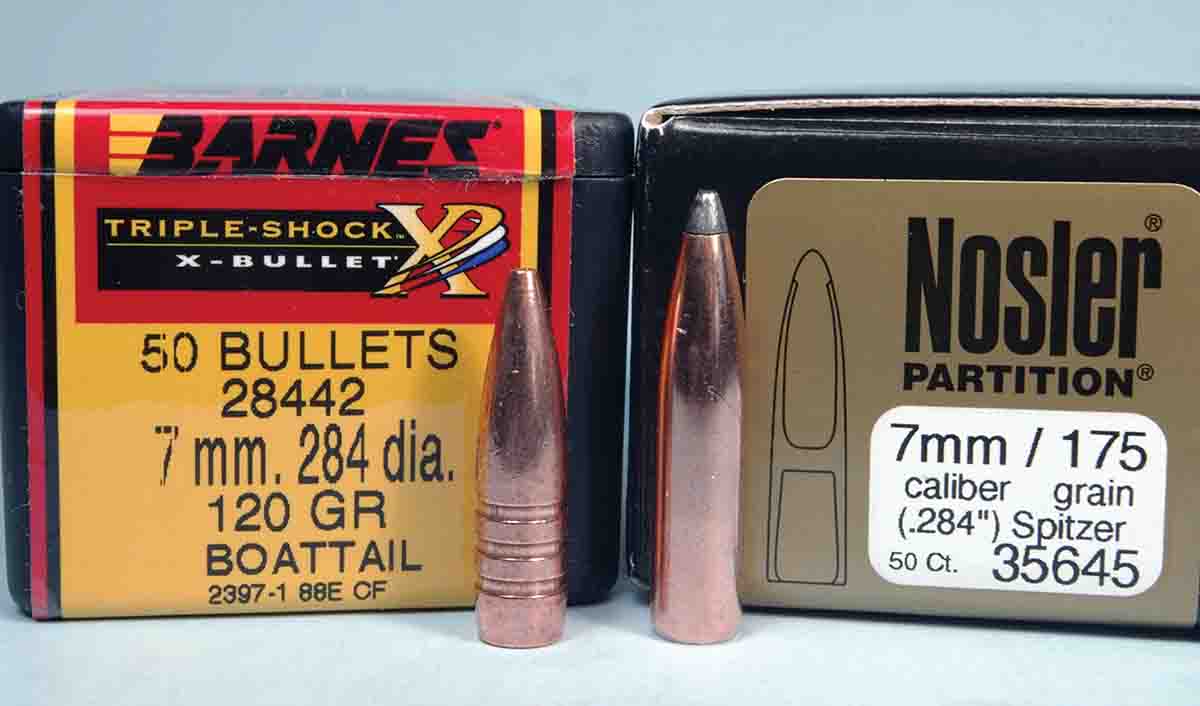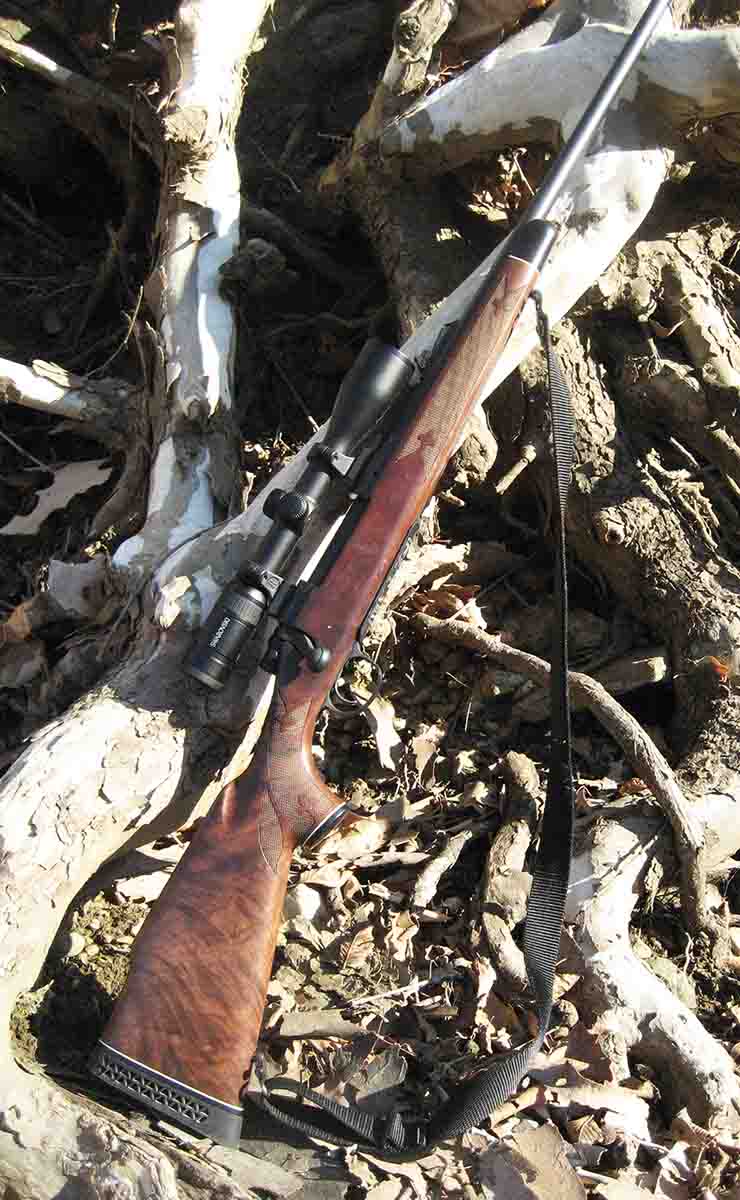 When I went back to buy more of the Solid Base bullets, they had been discontinued. However, many other good elk bullets have taken their place. In the years since, I have loaded and shot nearly every brand and style of 160-grain bullets from ordinary Sierra GameKings, Kodiak bonded bullets, Speer Grand Slams and Swift A-Frames to Nosler Partitions and AccuBonds. Some of those bullets have been loaded for five of my wife's cousins who hunt elk with 7mm Remington Magnums. Every season I ask them how the bullets worked. "Well, the elk's dead," is the standard reply.
My first handloads came up short of expected velocity. When I finally started using a chronograph, it recorded 160-grain bullets starting out at 2,816 fps when loaded with 61.0 grains of IMR-4350, not the 2,950 fps I had expected. Eventually, other powders like IMR-4831 and 7828, H-1000 and Ramshot Magnum boosted velocity of 160-grain bullets close to 3,000 fps. Some handloading manuals list slightly higher velocities, but long ago I quit chasing that need for extra velocity. A 7mm Remington Magnum shooting 160s at 3,000 fps fairly well mirrors the 400-yard trajectory and energy of a .300 magnum shooting 180-grain bullets at the same velocity. That's plenty good enough.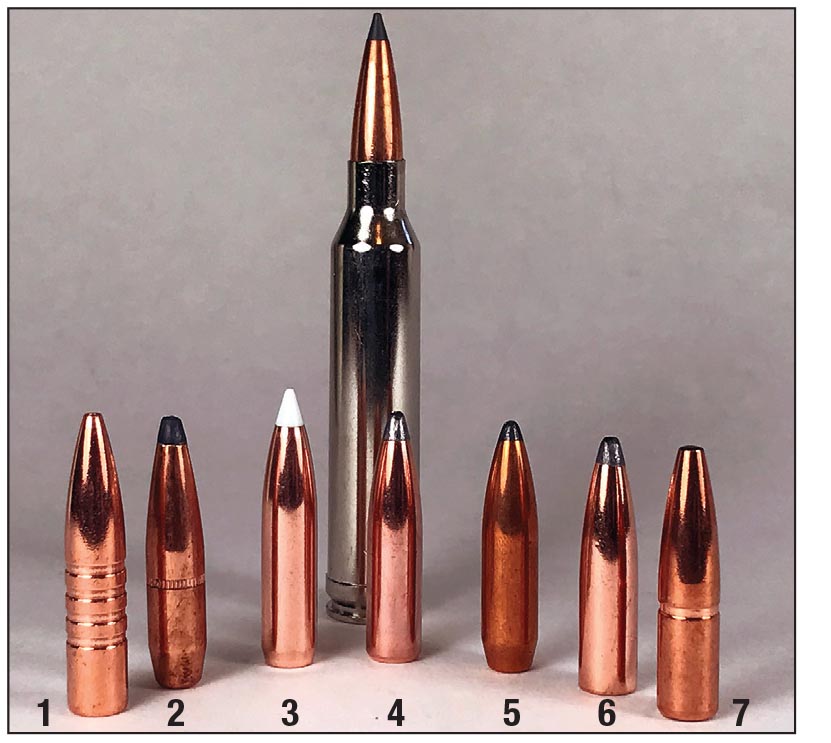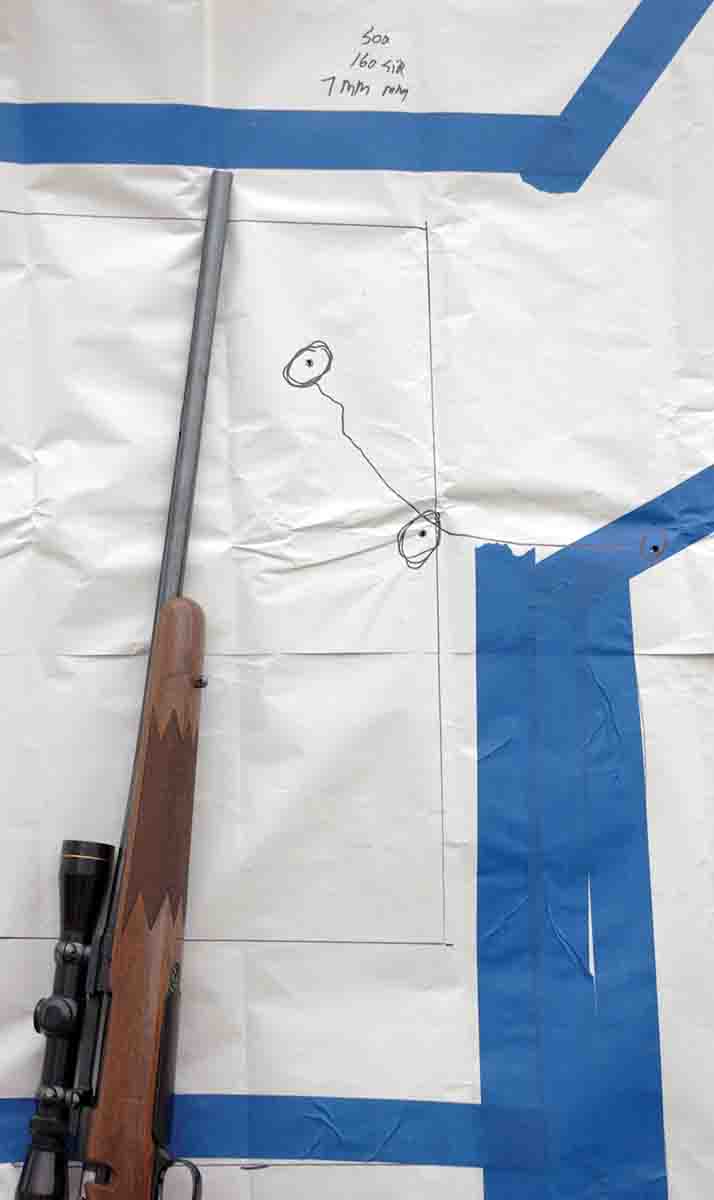 My wife's uncle had always hunted with a Winchester Model 94 .30-30 in the years before Remington introduced its 7mm magnum. On the recommendations Bert had read, he bought a Model 700 BDL 7mm magnum the second year the rifle was on the market. The moderate price of the Remington rifle certainly contributed some to his decision to buy the pair, but he also anticipated taking shots he never dreamed of with his open-sighted .30-30, because he bought a Weaver K-6 scope for the Remington rifle and had a second crosswire installed in the scope to use for aiming on 400-yard shots. Bert never did shoot an elk or deer much farther away than 200-some yards with his Remington Model 700. He was impressed with how quickly his 7mm magnum killed elk. He said one big 6x6 bull he shot took only a few steps before falling over dead from a single bullet. A partial box of Remington 7mm cartridges of Bert's I found were loaded with 175-grain roundnose Core-Lokt bullets. Bert's change from hunting with his .30-30 to the 7mm magnum must have been like working on his ranch and switching from a team of horses to a tractor.
Other 7mm cartridges have attempted to cash in on some of Remington's 7mm popularity. The 7x61 Sharpe & Hart and 7mm Weatherby Magnum predate the 7mm Remington Magnum. All they accomplished was to stir up some interest for a commonly available rifle in a similar cartridge. The 7mm STW, 7mm WSM, 7mm Dakota and .28 Nosler have not put a dent in the Remington Magnum's popularity. Remington tried piggybacking its long-action 7mm Remington Ultra Mag and 7mm Remington Short Action Ultra Mag to its original 7mm. Those failed, too. The last time I checked, Remington is chambering its original 7mm magnum in 11 variations of its Model 700 rifle.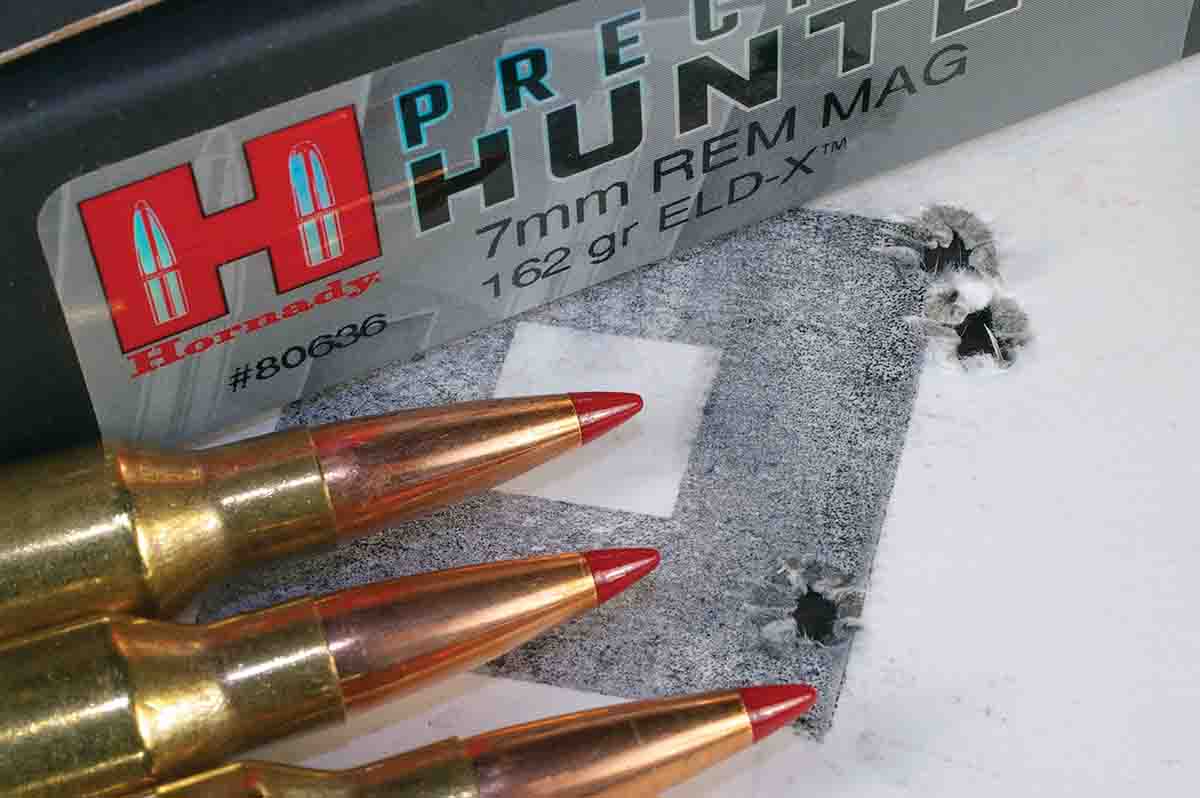 The cartridge's popularity continues. My youngest son has used my Model 700 Classic rifle during the last few years while hunting deer and elk – somewhat to fit in with his cousins who hunt with 7mm Remington Magnums in bolt-action Browning, Ruger and Remington rifles.
Last fall, elk season opened at 7:25 a.m. At 7:30, I heard one shot come from the sagebrush foothills several miles to the north. I caught up with Thomas at around noon. He had shot a bull at a distance of 200 yards. The Nosler 160-grain Partition had gone clear through the elk.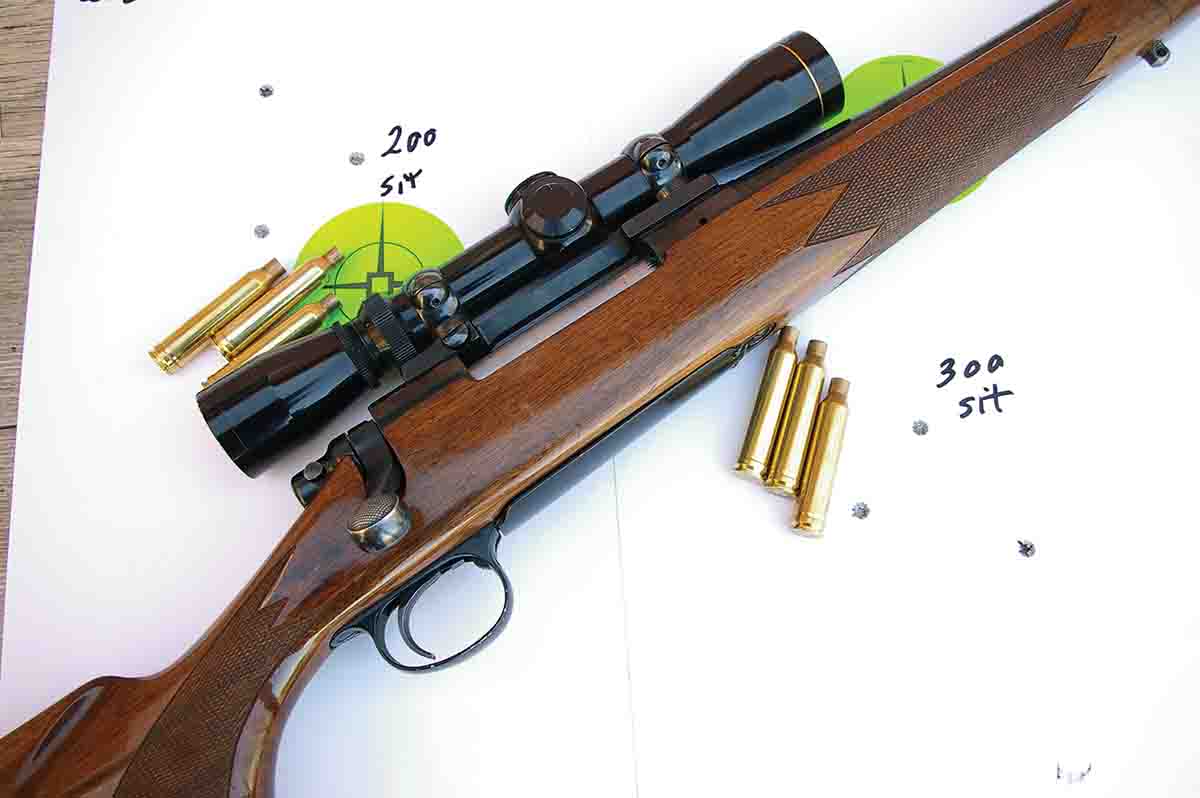 The previous season, Thomas spotted a bull grazing in the fading evening light below him in a mix of sagebrush and short Douglas firs. The distance was about 700 yards. According to some hunters' beliefs these days, he should have dialed up the elevation turret on his scope to compensate for range and shot the bull from there. He took the correct course, though, checked wind direction and started stalking the bull. He saw the bull slowly grazing along about 60 yards on the other side of a veil of tree branches. He pushed his rifle's barrel through the branches and rested the rifle on a branch. A single Nosler 160-grain Partition was fired and the bull collapsed.

The popularity of the 7mm Remington Magnum in the years after it was introduced is comparable to the excitement over the 6.5 Creedmoor today. The 7mm and 6.5mm have been promoted for bullets with relatively high ballistic coefficients that retain much of their velocity at long range and penetrate deeply in game. During the 7mm's heyday, 400 yards was considered a long shot.
Many cartridges have tried to unseat the 7mm Remington Magnum as the most popular 7mm cartridge, and magnum cartridge. None of them have even rubbed the shine off it. The 7mm Remington Magnum should maintain that ranking for the next 50 years.