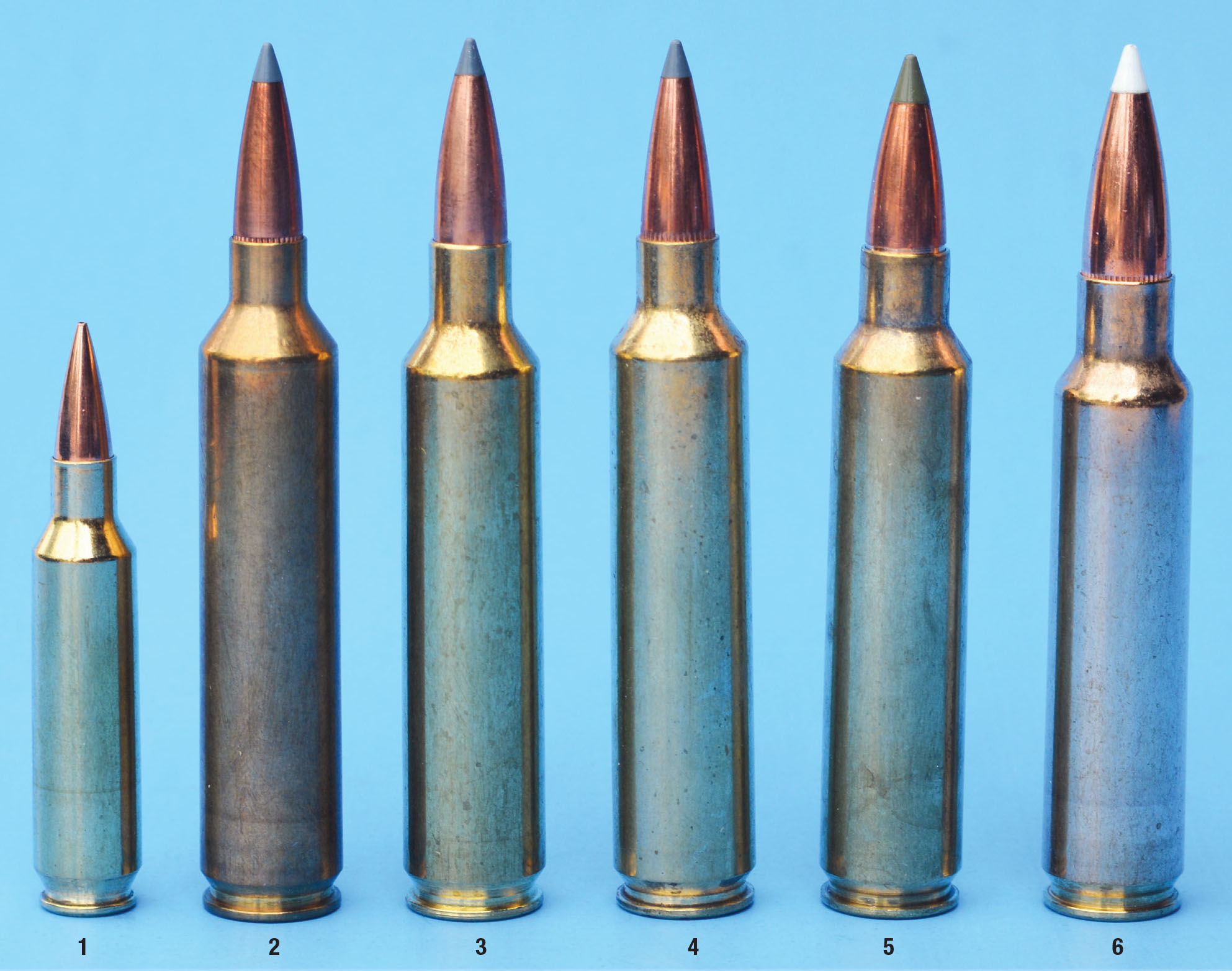 In 2013, Nosler began offering a line of rifle cartridges that are exceptionally well designed, offer outstanding performance and are modern in every respect. They have been well received by hunters and shooters that expect more than the traditional "good enough" approach; rather they offer outstanding performance for the specific task that each caliber was intended.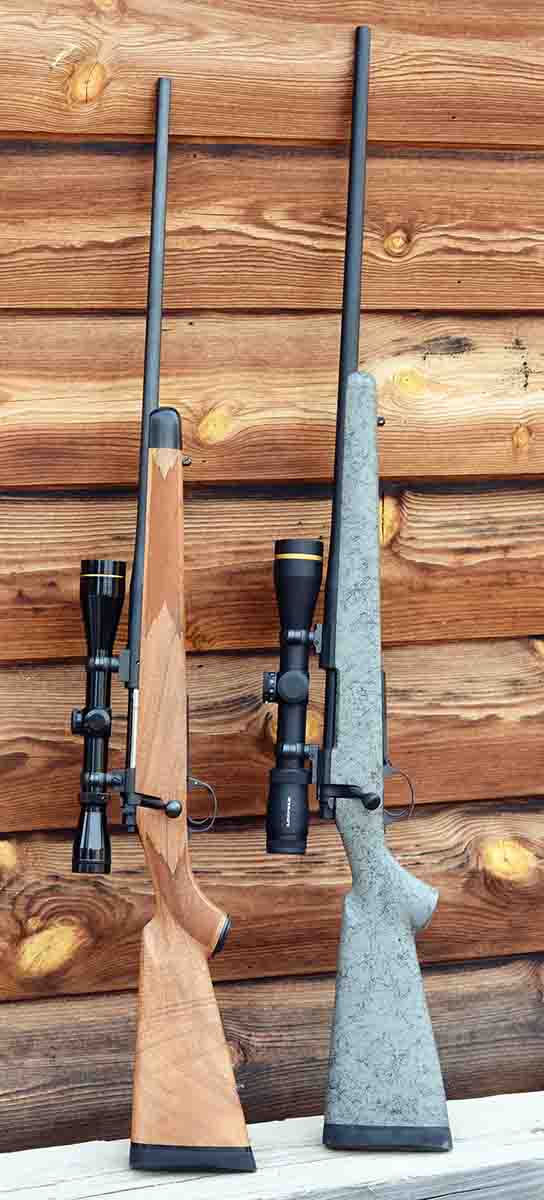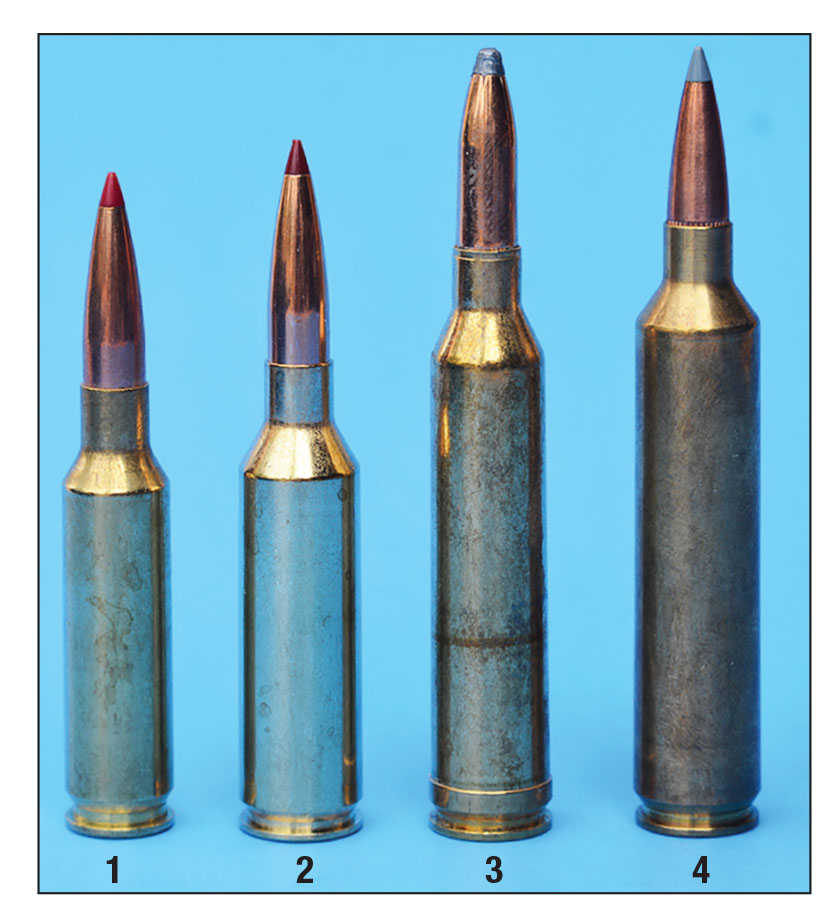 Historically, the majority of modern U.S. sporting rifle cartridges have been developed by Remington and Winchester, with widely popular examples including the .223 Remington, .22-250 Remington, 7mm Remington Magnum, .300 Remington Ultra Magnum, .243 Winchester, .270 Winchester, .300 Winchester, etc. However, many other U.S.-based companies have played an important role in cartridge development, including Savage, Weatherby, Federal Cartridge, Hornady, etc. With shooters wanting better designed cartridges that are in step with current trends, it only seemed natural that Nosler would begin offering its idea of the perfect cartridge for a given caliber.
Like many other successful companies, Nosler designs its own cartridges and then offers ammunition and rifles. However, Nosler rifles and ammunition are anything but run-of-the-mill products. Rather, the Model 48 rifles are held to especially high-quality standards that result in consistent accuracy right from the box and are offered with features, finishes and stock designs that are in high demand by hunters and shooters. NoslerCustom ammunition offers world-class precision and quality, but at a production price. This combination of quality rifles and ammunition, along with well-designed cartridges, almost guarantees that consumers will be thrilled with the results at the range and in the field. For those who prefer to develop handloads for that perfect load and enhanced accuracy, Nosler offers brass and bullets.
.22 Nosler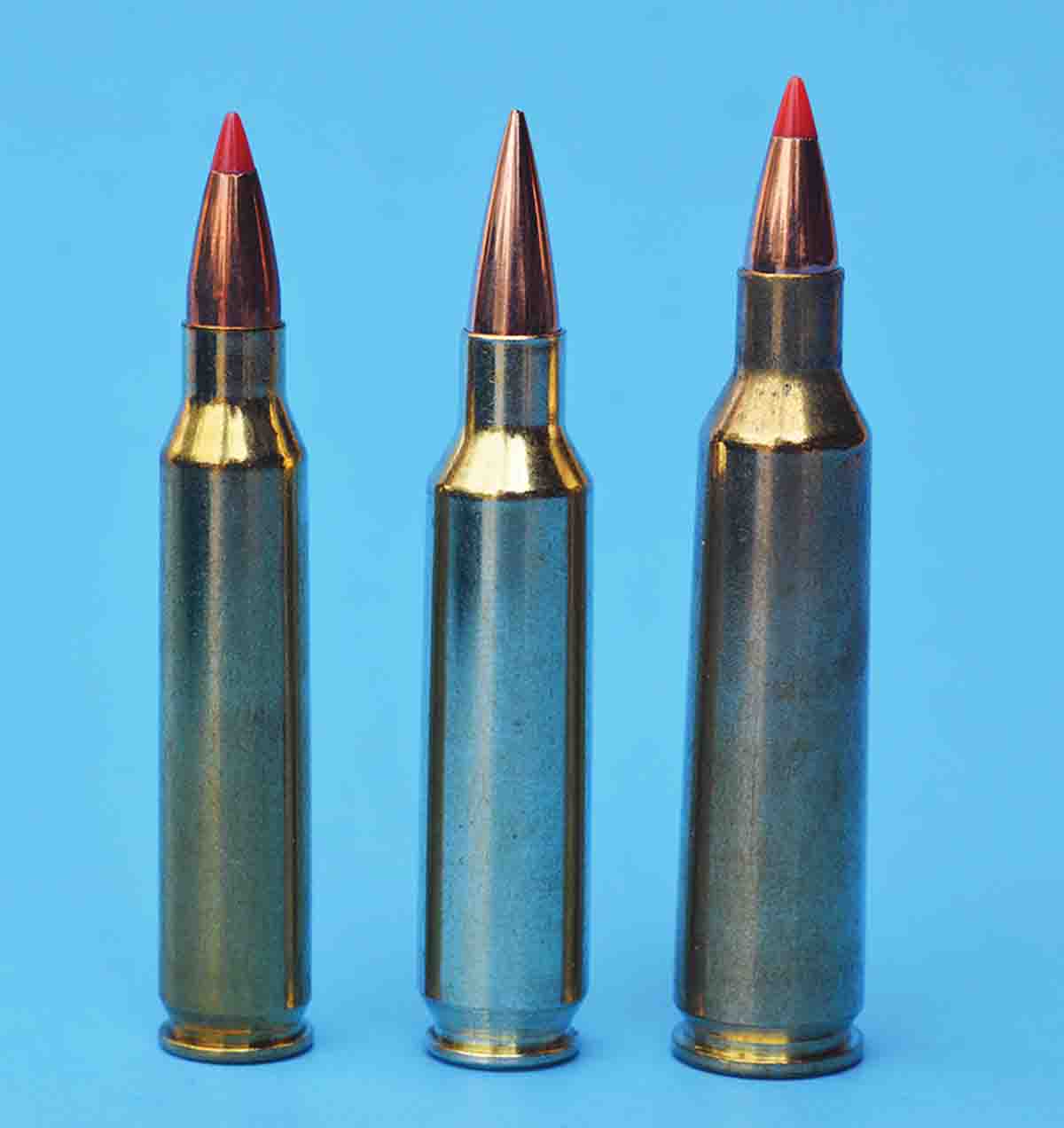 The .22 Nosler, introduced in 2017, was the fifth cartridge introduced by the company. It was designed primarily for the AR-pattern rifles but was intended to improve on the ballistics of the .223 Remington/5.56 NATO cartridges. There is no parent case; rather it is technically new. However, the head is just .002 inch smaller than the 6.8 SPC. It features a .378-inch rim diameter, which is the same as the .223 Remington, which is readily adapted to the bolt face of AR rifles.
Naturally, the rim is rebated, while the case head measures .420 inch. The shoulder angle is 30 degrees and is positioned (or moved back slightly) to prevent the accidental chambering of the .223/5.56 NATO cartridges. Overall cartridge length is 2.260 inches. The resultant cartridge enjoys roughly a 19 to 20 percent powder capacity increase over the .223 and offers a 300-plus feet per second (fps) velocity advantage with most bullets.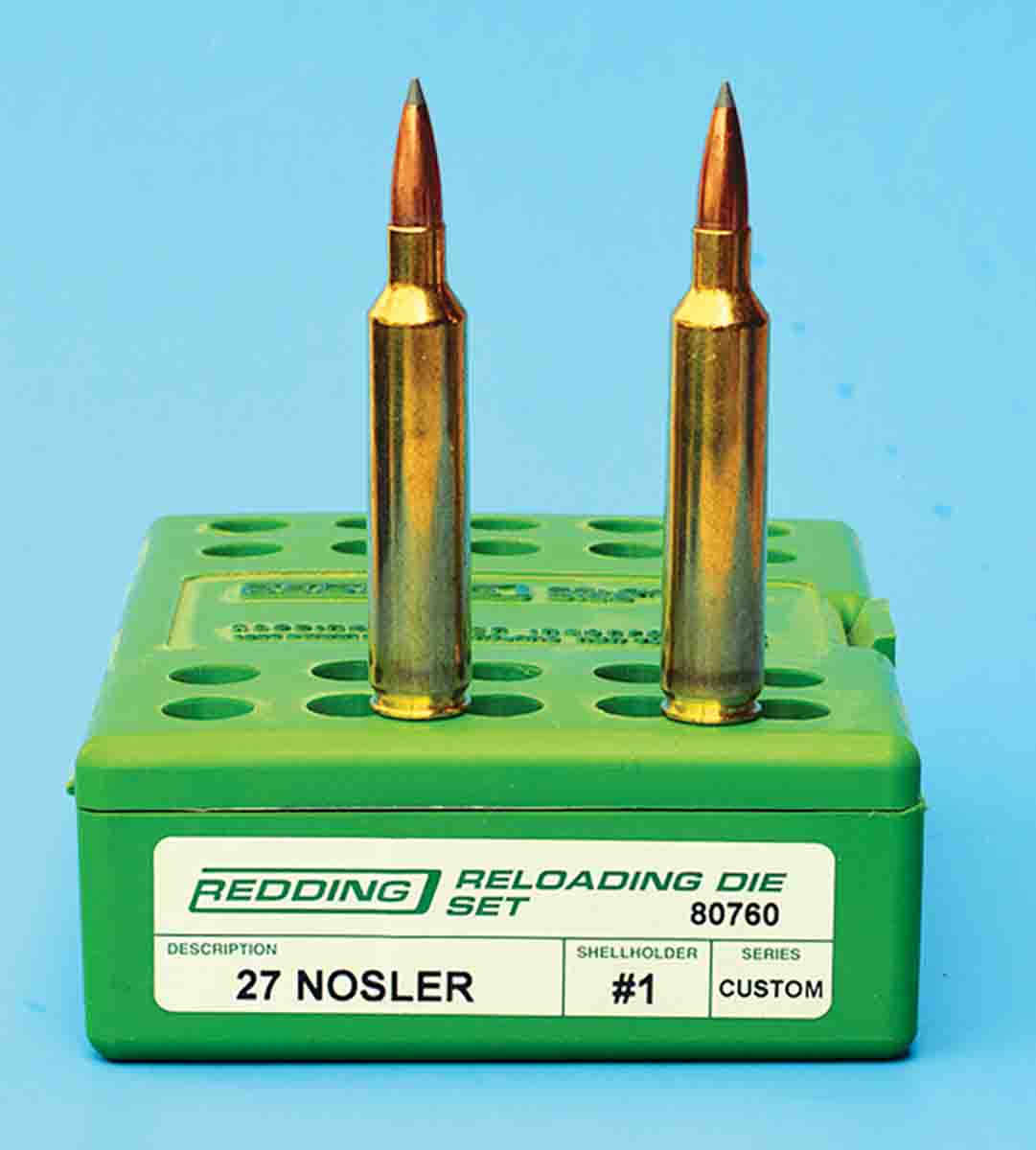 Basically, it only requires a new barrel chambered for the .22 Nosler to convert an AR rifle. For fans of bolt-action rifles, Nosler and others offer it as a standard chambering. It is noteworthy that the .22 Nosler shares the same 55,000 psi maximum average pressure as the .223, and for several reasons it is best to use magazines designed for the 6.8 SPC.
In factory load persuasion, the .22 Nosler can push a 55-grain Ballistic Tip bullet to 3,500 fps from a 24-inch barrel, which is a notable advantage over the .223. Nosler currently offers eight factory loads with bullets from 53 through 85 grains that serve to increase its versatility.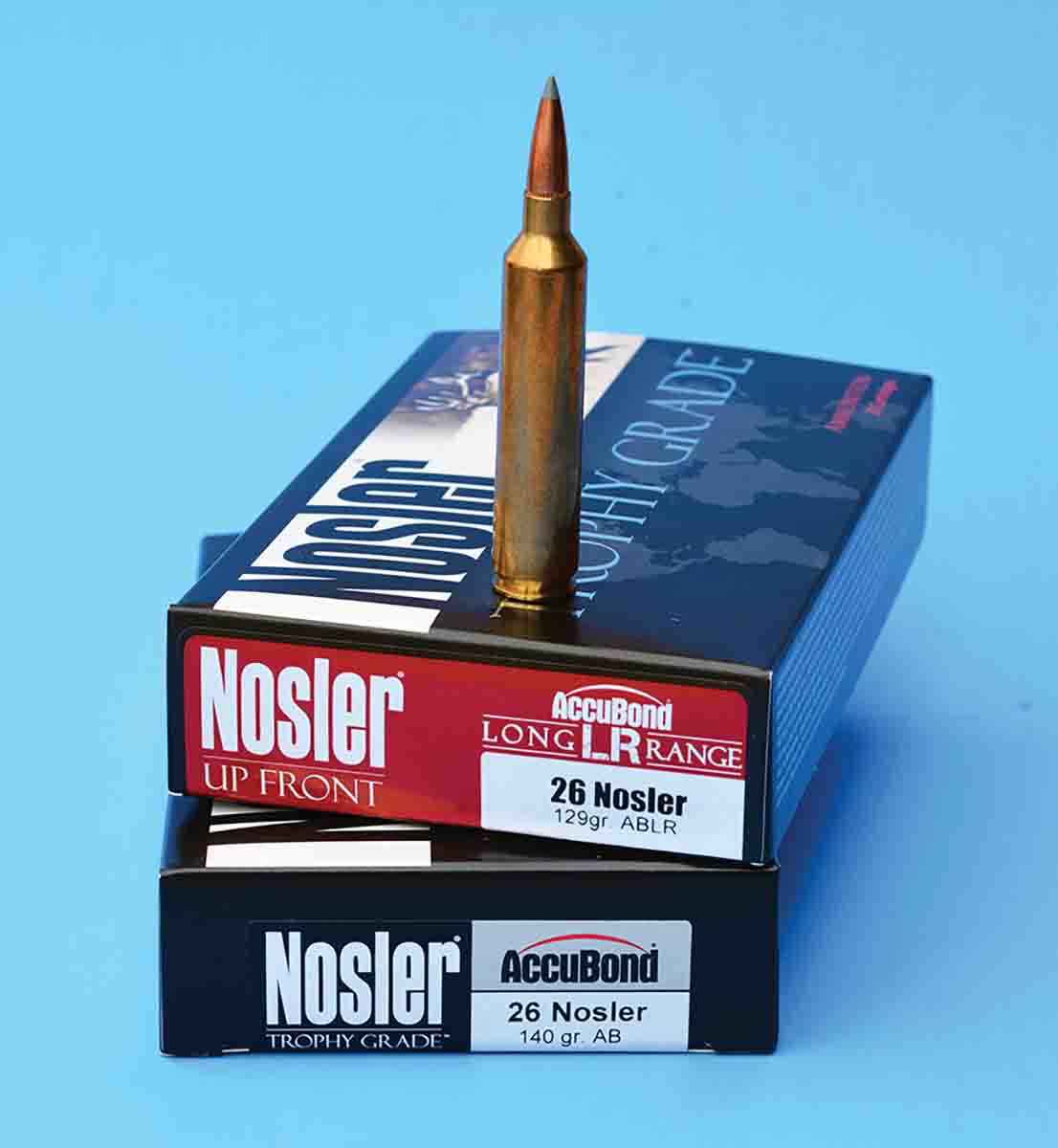 Most of my experience with the .22 Nosler is in bolt-action rifles. I find its ballistic advantage over the .223 desirable and practical when hunting varmints and predators. I have long valued the ballistics of the old (and semi-obsolete) .224 Weatherby Magnum and .225 Winchester cartridges. While neither of those cartridges are particularly well designed, their ballistic performance is useful. The .22 Nosler approaches their performance level, but does so with greater efficiency and accuracy potential, while filling the performance void between the .223 and .22-250 Remington. With its 1:8 barrel twist, it can be mated to a wider range of bullets that typically range from 40 to 85 grains. The lightweight versions can reach around 3,900 fps and are at home shooting prairie dogs at normal shooting distances, while widely popular 55-grain bullets can reach more than 3,500 fps. When mated to heavyweight, high ballistic coefficient (BC), low-drag bullets weighing 80 to 85 grains and pushed to 2,900 to 2,950 fps, it performs remarkably at longer distances by bucking wind and retaining a high percentage of its muzzle velocity. There are many variables that determine barrel life, however, a quality barrel that is maintained properly and not allowed to overheat should be good for around 4,000 rounds.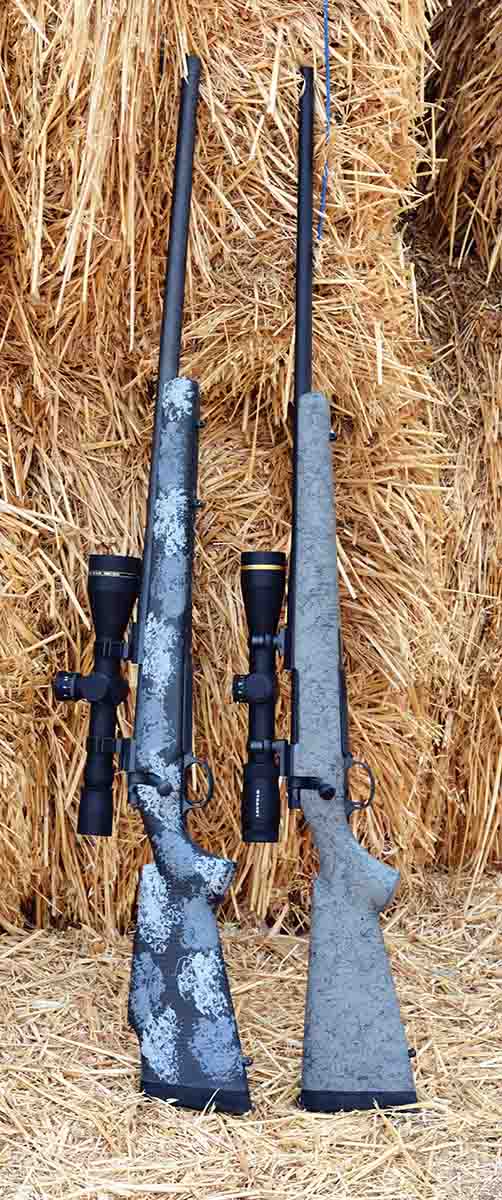 .26 Nosler
The .26 Nosler was unveiled in 2013 and was the first cartridge to bear the name of company founder John Nosler, and it was the first commercial cartridge designed by Nosler. As its name implies, it utilizes 6.5mm/.264 bullets (which are technically 6.71mm) and boasts of ultra-high velocities. The .26 is based on the .300 Remington Ultra Magnum case that is often referred to as being based on the .404 Jeffery case; however, technically that is not correct. Rather, it was influenced by its design. Regardless, the .26 has a large powder capacity, a beltless case, with a rebated rim and a 35-degree shoulder. Unlike the Remington Ultra Magnums that require a 3.600-inch or .375 H&H action length (excluding the short action versions), the .26 features a maximum overall cartridge length of 3.340 inches, which allows it to function in rifles with a standard .30-06-length action. Its shorter powder column and slightly sharper shoulder angle serves to improve burn efficiency, increases accuracy and reduces throat erosion; however, it is still an overbore cartridge that will have a comparatively limited barrel life.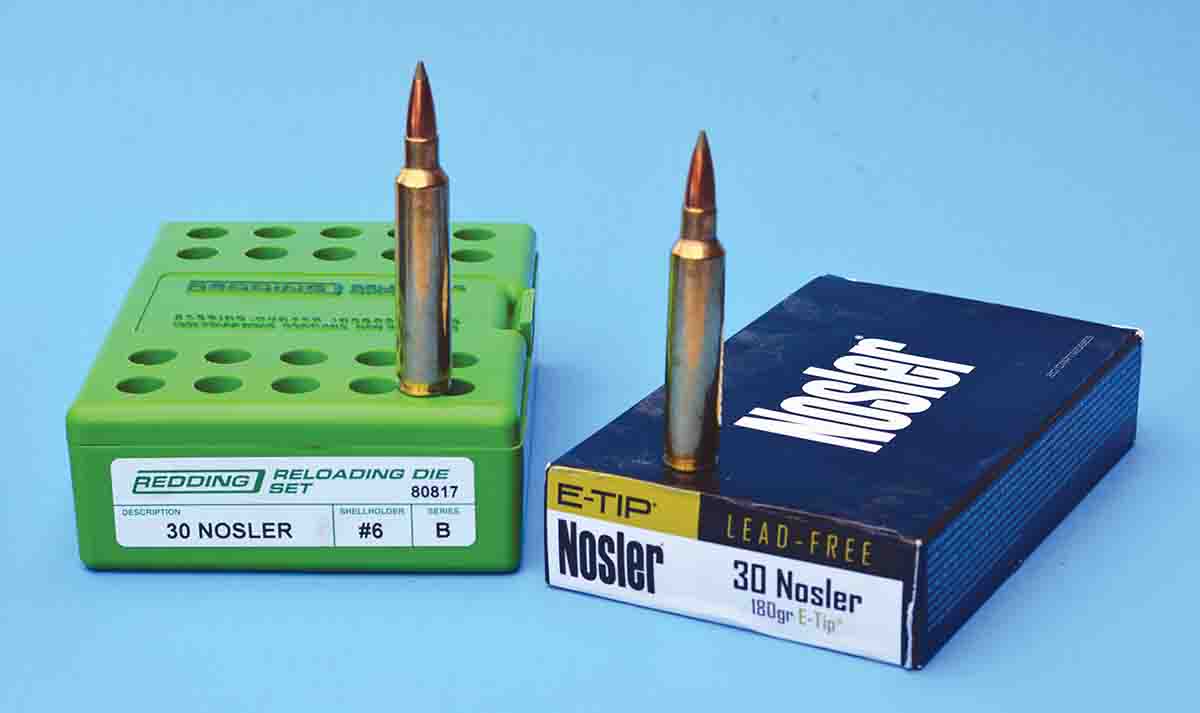 At the time the .26 was introduced, it was the fastest, flattest shooting commercial 6.5 cartridge available (now outrun by the 6.5-300 Weatherby Magnum) and was designed specifically as a hunting cartridge. It will generally push 129/130-grain bullets to 3,400 fps, with select handloads reaching 3,500 fps, which is a notable velocity advantage over the .264 Winchester Magnum. When zeroed at 350 yards, it boasts of a so-called "point blank range" of 415 yards (and sometimes even farther). It offers an impressively flat trajectory at any normal hunting distance that allows the hunter to use a dead-on hold, or use very little holdover. When a load is really dialed in, I have had Nosler Model 48 rifles that will group under a half-inch with both handloads and factory loads.
While the .26 is specialized and pushes the outer limits of its caliber, overbore capacity, practical velocities for a big-game hunting cartridge, etc., it is nonetheless fun, fast, flat shooting, accurate and offers moderate recoil with great terminal performance on medium game. Nosler offers seven factory loads that include bullets ranging from 120 to 150 grains.
.27 Nosler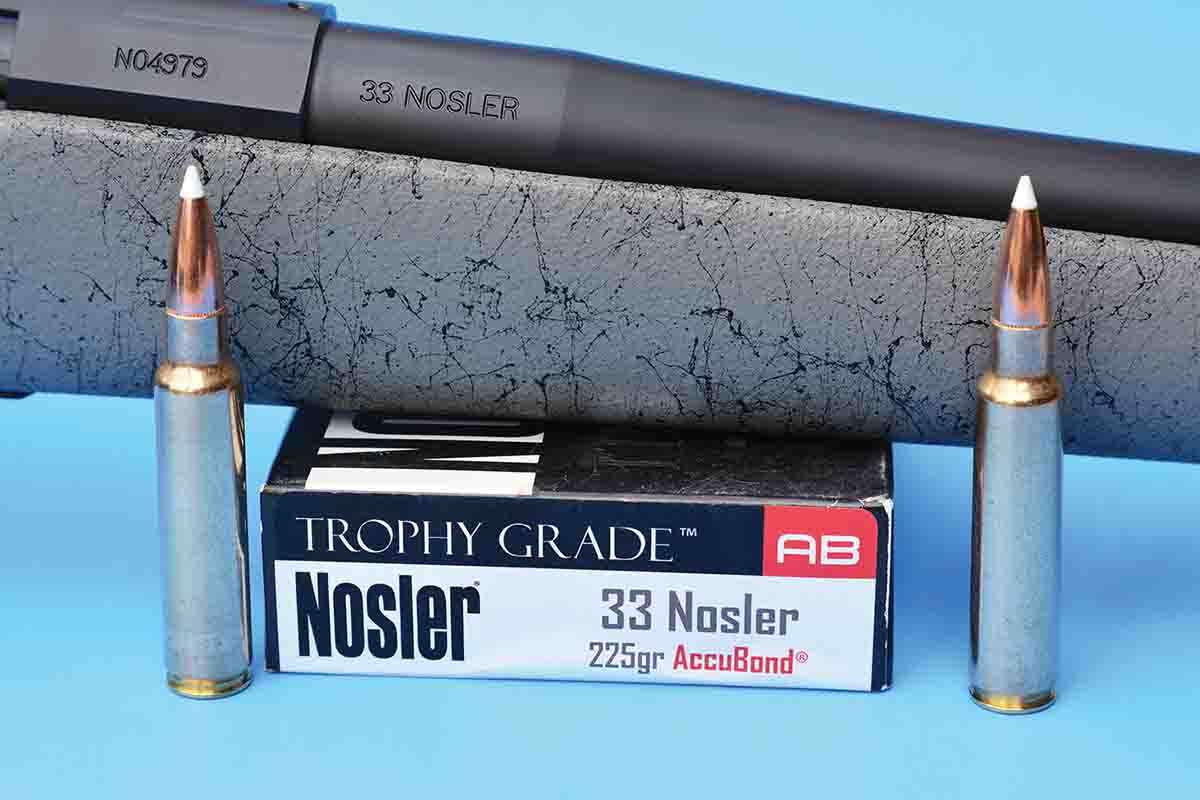 The .27 Nosler was announced in late 2019, which is based on the .30 Nosler case (high capacity, beltless, rebated rim) with a maximum overall cartridge length of 3.340 inches, which likewise allows it to function in .30-06-length actions. Due to the longer neck and shorter length to the shoulder, a .28 Nosler cartridge cannot be inadvertently chambered in a rifle chambered for the .27 Nosler. The .27 utilizes .277-inch bullets; however, the twist rate for this caliber has been changed from the traditional 1:10 found on other .270 cartridges to a 1:8.5 twist that allows it to properly stabilize modern, high-tech, heavy-for-caliber bullets that feature low drag and high BCs. As a result, there has been a renewed interest in this caliber, with many hunters quickly finding favor with this hot, new round.
Factory loads list a 150-grain AccuBond bullet at 3,300 fps, or a 165-grain AccuBond Long Range at 3,158 fps that have G1 BCs of .591 and .620, respectively. At 1,000 yards, with a 200-yard zero, the above 150-grain load retains more than 1,800 fps and drops just over 200 inches, which is a trajectory that few long-range sporting cartridges can match. In developing a number of handloads, I found the cartridge a pleasure to load, as it was accurate and easy to duplicate and even exceeded factory load performance. With proper premium bullets, the .27 is capable of taking deer, elk and even moose, along with African plains game, while offering modest recoil, a flat trajectory, accuracy and many other virtues. It is truly a trendsetting cartridge.
.280 Ackley Improved
The .280 Ackley Improved has been around in several wildcat variations since prior to World War II. Nosler recognized its virtues and introduced it to The Sporting Arms and Ammunition Manufacturer's Institute (SAAMI), which approved it in 2008. While Nosler may not have designed the .280 Ackley Improved, it submitted industry standardized blueprints and specifications and began offering rifles and ammunition for this fine round.
The .280 Ackley Improved is a truly great cartridge that often reaches velocities that are within 50 to 100 fps of the great 7mm Remington Magnum with the same bullet weights; however, it boasts of a beltless case (based on the .30-03) that works in .30-06-length actions while offering butter smooth feeding and a greater magazine capacity. Furthermore, it reaches near magnum performance with notably less powder that results in greater efficiency, less barrel wear and often displays lower extreme spreads and better accuracy. Additional bonuses include reduced recoil and lowered muzzle report. It is truly a great hunting cartridge that is capable of taking all deer species around the world and the vast majority of thin-skinned game. It is an excellent cartridge for hunting in open country for sheep, antelope, deer, etc. While I would prefer something larger for the great bears of the North, if mated with proper bullets along with careful shot placement, it will perform remarkably well. Nosler currently offers six factory loads with bullet weights from 140 (3,200 fps) to 160 grains (2,950 fps).
.28 Nosler
The .28 Nosler was approved by SAAMI in 2015 and was soon advertised as "The world's most powerful 7mm commercial cartridge." Like other Nosler hunting cartridges, it is based on the Remington Ultra Magnum case, but features a 35-degree shoulder and a maximum overall cartridge length of 3.340 inches. Its popularity quickly soared, and it has proven to be a truly outstanding hunting cartridge capable of taking all North American game. It has found notable acceptance among long-range hunters that appreciate its flat trajectory, moderate recoil, accuracy, respectable barrel life (certainly longer than its smaller brothers) and enough caliber and bullet weight to offer respectable downrange terminal performance.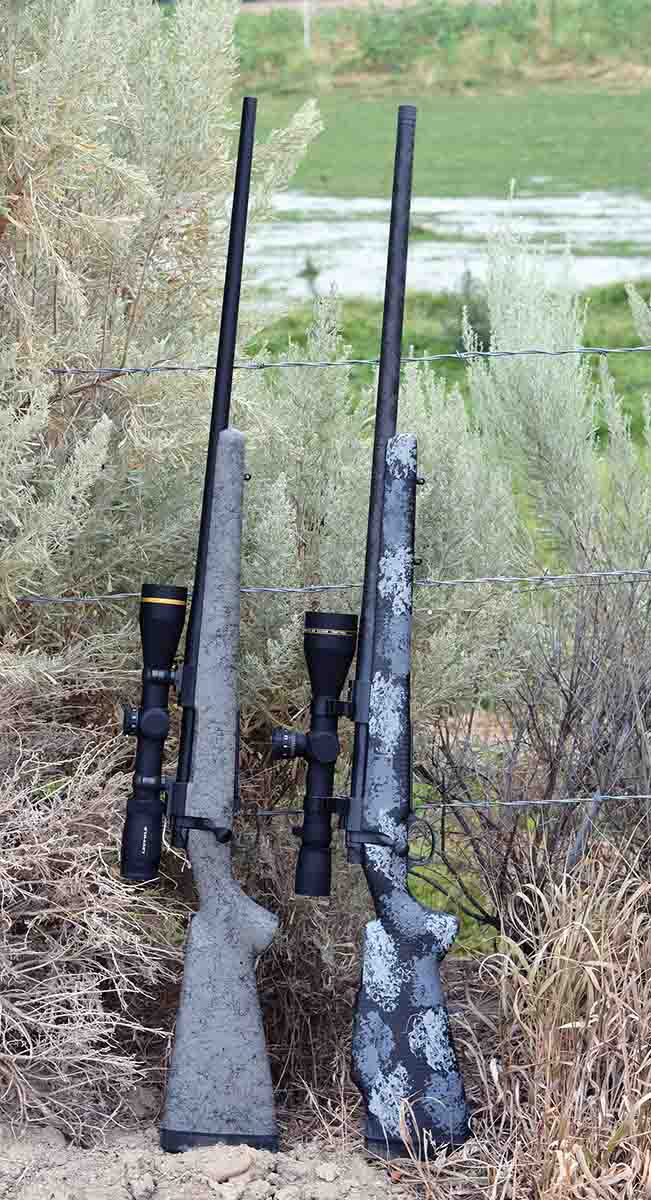 Nosler currently offers seven factory loads with bullet weights from 150 grains (3,250 fps) to 185 grains (2,950 fps). In spite of additional Nosler cartridges that somewhat compete, the .28 is an unusually well-balanced cartridge that is expected to remain popular for many years to come.
.30 Nosler
Thirty-caliber rifle cartridges have been widely popular in the U.S. (and elsewhere) for nearly 130 years, which began with the .30-40 Krag, .30-30 Winchester, .30-03, .30-06 and many subsequent rounds. The .30 Nosler was introduced and accepted by SAAMI in 2016, and like other Nosler cartridges, it is indeed a modern magnum round.
While the .30-caliber magnum field is already very crowded, the .30 Nosler has noteworthy features and performance that make it a standout option. It is based on the Ultra Magnum case but is short enough to be housed in a .30-06 (3.340 inch) length action, just like the .300 Winchester Magnum, which is the most popular .30-caliber magnum cartridge. However, the .30 Nosler has performance that easily outruns the .300 Winchester and offers greater velocities than the famed .300 Weatherby Magnum that requires a long, .375 H&H length action. While the .30 Nosler cannot outrun the .375 action length .300 Remington Ultra Magnum, it utilizes notably less powder, burns with improved efficiency, offers lower extreme spreads, improved accuracy, longer barrel life and produces lower muzzle report and recoil.
The .30 Nosler is well suited to a variety of traditional and modern hunting bullet styles and weights; however, various 180-grain bullets pushed to around 3,200 fps will meet the needs of most hunters. For the long-range hunter it will easily push the 210-grain Nosler AccuBond LR (and similar high BC bullets) to the desirable 3,000 fps. Its extreme versatility allows it to handily take anything from grizzlies to ground squirrels. Thirty-caliber magnums are often discussed as being the best single choice to hunt all game in North America, and the .30 Nosler is certainly a top contender.
Nosler is currently offering six factory loads with bullet weights that range from 180 grains (3,200 fps) to 210 grains (3,000 fps) that serve to meet the needs of hunters pursuing a variety of game under many different conditions.
.33 Nosler
When Nosler announced the .33 in 2016, I was especially excited, as the .338 caliber has been one of my favorites for many decades. I have used various cartridges on a variety of game under many circumstances that include trophy elk at long range and even dangerous game at close range. I have immense respect for its remarkable terminal performance and reliability. Like other Nosler big-game hunting cartridges, it is designed to function in .30-06- length actions; however, its performance actually edges out the potent long action .338 Lapua Magnum round and is similar to the highly respected .340 Weatherby Magnum.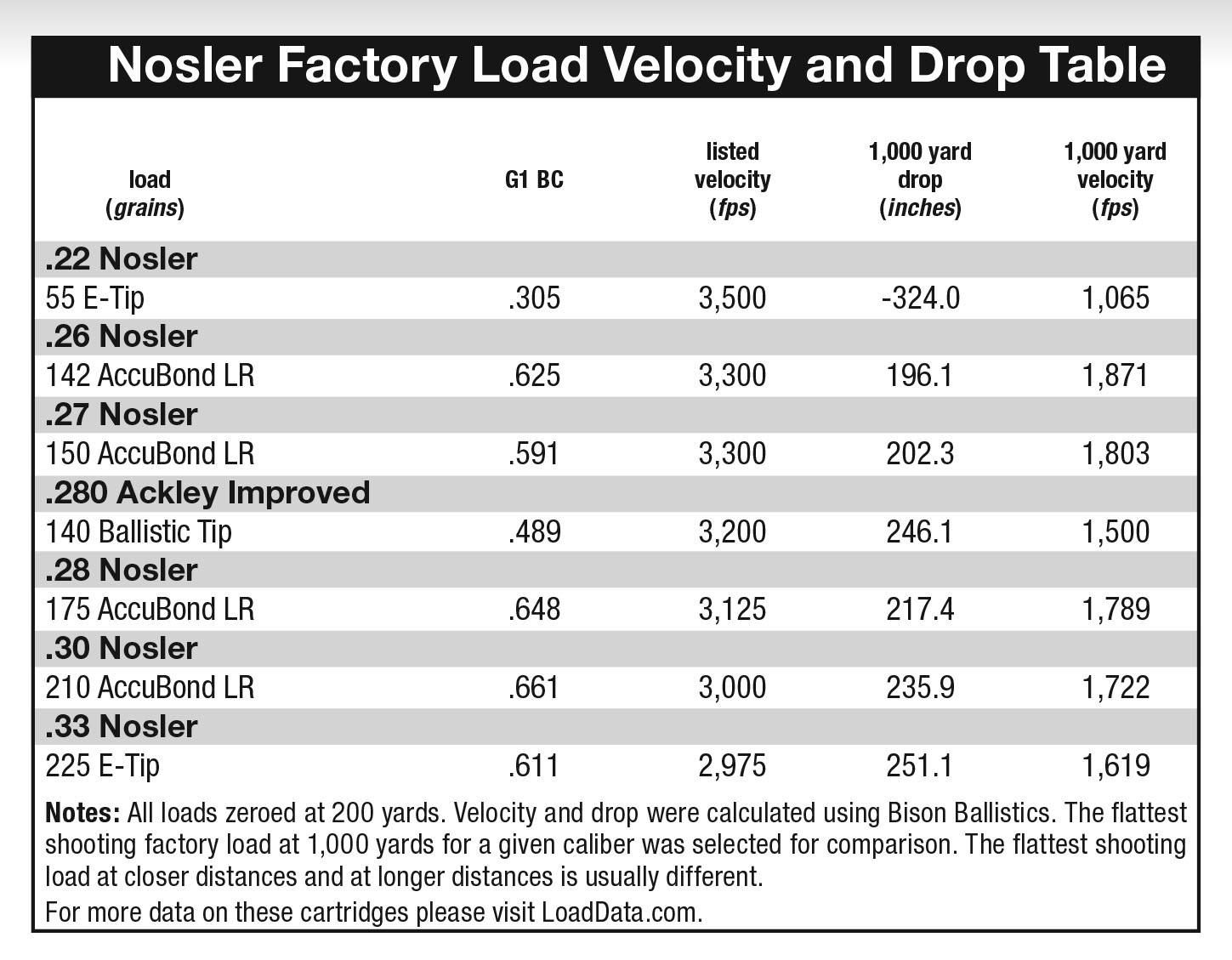 When stoked with correct bullets, the .33 offers a trajectory that more or less mirrors the 7mm Remington Magnum at 500 yards. However, it hits hard with muscle similar to the legendary .375 H&H Magnum, but often offers better penetration and a notably flatter trajectory, and it can be housed in lighter and handier rifles. Nosler currently offers five factory loads that include bullet weights from 225 (3,025 fps) to 300 grains (2,550 fps).
.20 and .24 Nosler
The .20 and .24 Nosler cartridges are semi-wildcats. They are not offered in factory loads and neither are they SAAMI approved. However, Nosler offers new cases for handloaders as well as published data in the Nosler Reloading Guide 9. They are each based on the .22 Nosler case and designed primarily for AR-pattern rifles. While they offer interesting performance, their future is unknown as of this writing.
It has only been eight years since Nosler began its family of trendsetting cartridges; however, they have gained considerable favor. They offer top-notch performance for hunters and shooters and are respected and appreciated by this writer.