There was a day, more than 50 years ago, that I still recall with nagging regret and a touch of disbelief: It's the day I was offered a pristine, all-original and matching Czech G33/40 BRNO- made Mauser 98 for $30 and chose instead to spend the money on a cut-down, semisporterized Enfield P-17.
There were, of course, extenuating circumstances; I was in love with the idea of owning a .30-06 and knew little about the 8x57. I also realize now that if I had bought that G33/40, one of several things would have happened. First, I might have tried sporterizing it myself; second, I might have stripped it to have a custom rifle made later on; third, I would have sold it with the rest of my guns to finance my first trip to Africa in 1971.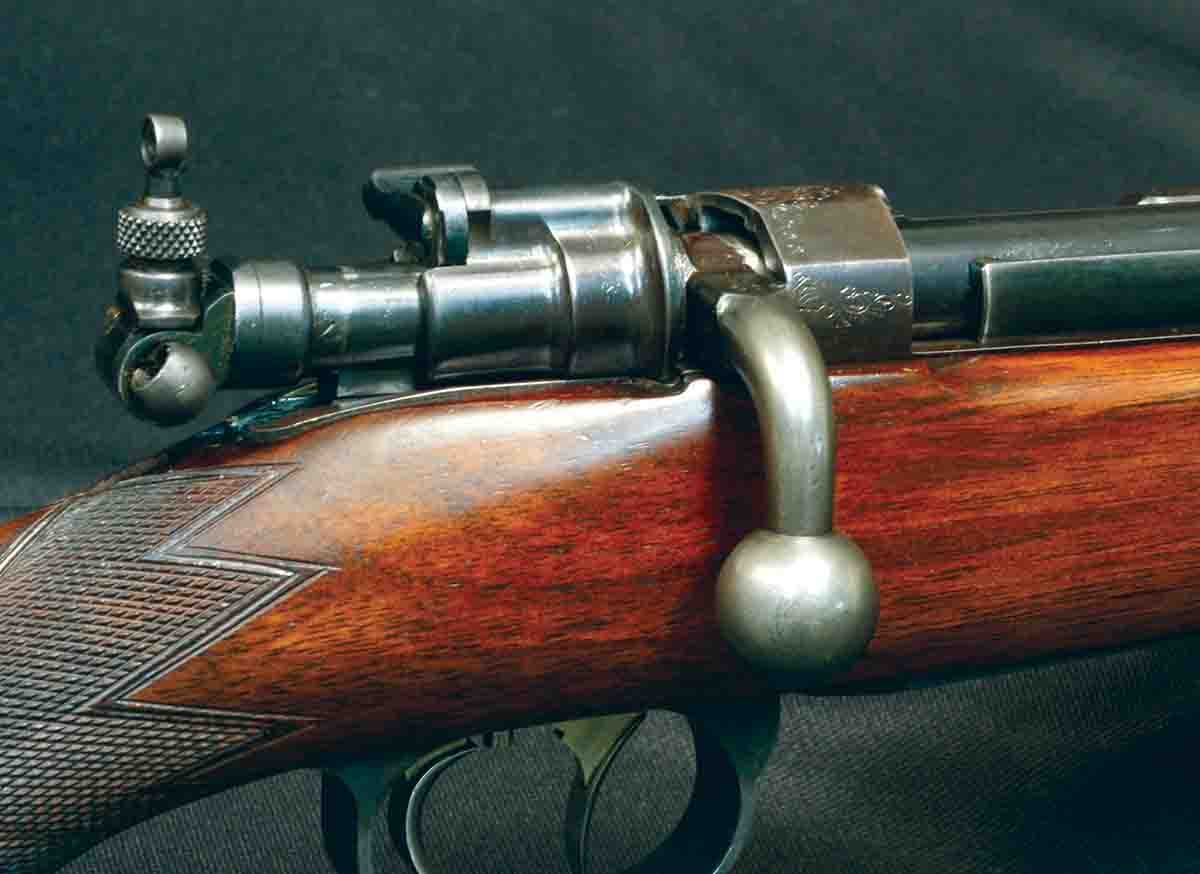 Still, it doesn't change the fact that in gun-collecting terms, that was one of the worst blunders of my life. Recently, Simpson's in Illinois had two G33/40s for sale in condition comparable to that one long ago – the better one sold for $4,500. What's a semisporterized P-17 worth today? A hundred bucks if you're lucky.
Before the Gun Control Act of 1968, dealers across the country were selling tons of ex-military rifles by mail order for prices that today would make you weep. Of course, $29.95 was a lot more money in 1966 than it is now, but even so. So many words have been printed, lamenting the rifles we didn't buy when we had the chance, there's no point repeating the heart-rending process.
What is interesting, however, is the difference in prices of rifles today that brought about the same amount 50 years ago. Most of the full-page ads that ran in all the gun magazines, from dealers like Flaig's, listed 15 to 20 different rifles and models at prices ranging from $10 to $50. They included Mauser 98s of every description and condition, various Lee-Enfields, a lot of Mannlicher-Carcanos, Springfields, Garands and M1 Carbines. There were also obscure Mannlichers, occasional Mosin-Nagants and earlier Mausers, like the 1891, '93 and '96.
Almost all these rifles showed up in America during the great "clearing-out" that followed the end of World War II, imported by entrepreneurial international gun dealers like Sam Cummings, who traveled around Europe buying up stocks of military surplus weapons. Cummings was following the prewar example of venerable dealers like Bannerman's that had been selling surplus rifles to American gun enthusiasts almost as far back as the Civil War.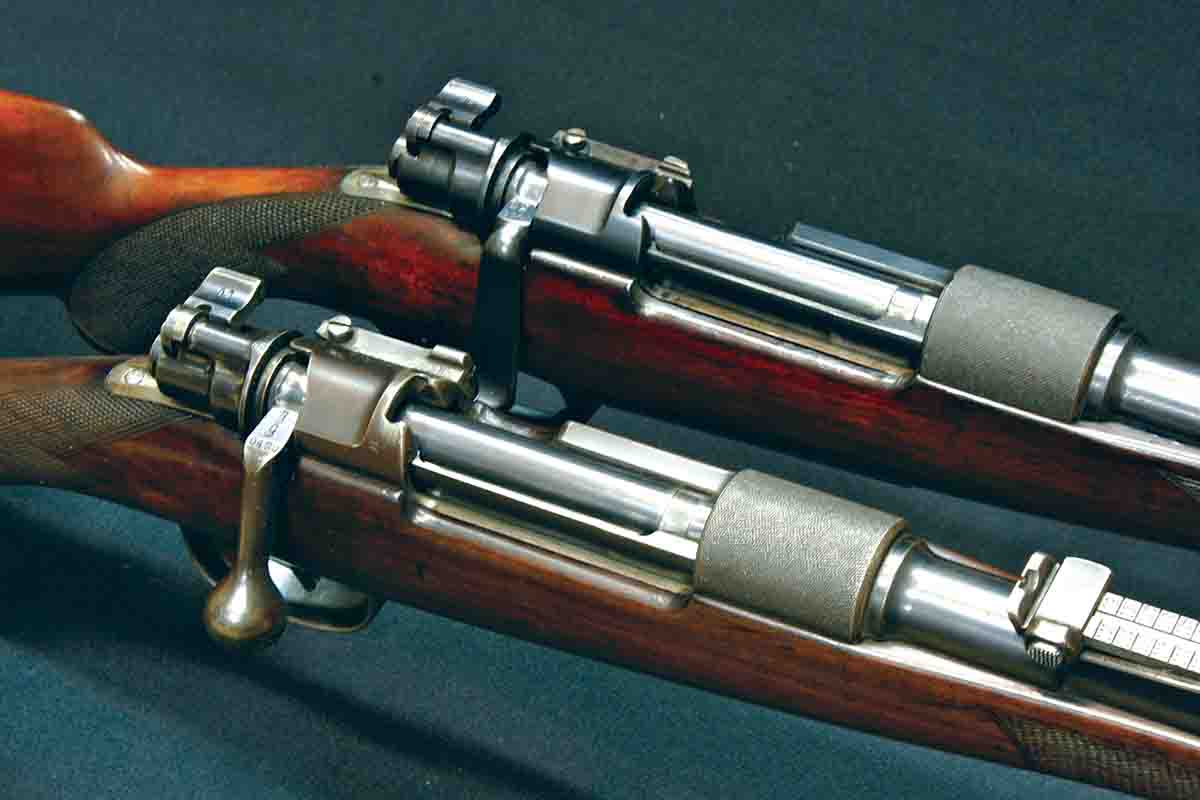 After 1945, with civilian production yet to resume after a five-year hiatus, America provided an insatiable appetite for such rifles. This lasted for 20 or 30 years, into the era when it was popular to turn good military rifles into custom civilian sporters. The most popular rifles for customizing were the better Mauser 98s, Springfields and, to a lesser extent, Enfield P-14s and P-17s.
It's impossible to even estimate how many of these rifles were brought into the country. And of these, how many were stripped for parts or sacrificed completely just to get the action to build a custom rifle?
This was certainly the fate of the really desirable models, such as the G33/40, which was prized not only for its superb quality but also for being slightly lighter and more compact than other 98s. Alas, from a collector's point of view, it was the ones in the finest condition that were sought after by gunmakers, even though all they wanted were the actions, which would be cleaned up and reblued anyway.
It seems to me there is a connection between this desirability at that time and the current prices being asked. There are no firm production figures for the G33/40 between its introduction in the 1930s, the takeover of Czechoslovakia by Germany in 1938-39 and final production late in the war. The G33/40 was intended for issue by the Wehrmacht to mountain troops, but by 1944-45, the situation was so confused they could have been sent anywhere.
The point is that finding a G33/40 with all matching numbers, in good condition with no damage, is very difficult, and prices are soaring. The same is true to a lesser extent of prime K98s, especially those made at Oberndorf in the earlier years before production standards deteriorated.
The dollar figures that follow apply to rifles that are all original, with matching serial numbers, in excellent condition – that is, normal wear but no damage. A rather unscientific survey indicated that if a pristine G33/40 sells for $4,000, an Oberndorf K98 in the same condition runs around $2,000, and a good, high-number Springfield costs about the same. An all-original P-17 seems to command about $1,200, while a really fine Lee-Enfield (No. 1 Mk III or No. 4 Mk I) is $500 or $600.
Garands are also in great demand these days, largely because of the interest in all things military. I distinctly remember seeing a full-page ad back in the 1960s that offered various models of Garands ranging in price from around $40 for the standard infantry model to $69.95 for a "tanker" carbine. I gave considerable thought to buying a Garand tanker, but of course I never got one. Imagine my shock, years later, when I learned that the so-called tanker of cherished memory was a postwar civilian product and completely phony as a "military" rifle.
Exactly how many Garands landed on the surplus market is anyone's guess, but there must have been millions. They are commanding good money now, with the standard model bringing $2,000 to $2,500, depending on condition. If any were ever cut down or altered for sporting use, I have yet to see or hear of it, and I have never met anyone out hunting with a Garand; it's not exactly the ideal deer rifle. So where did they all go?
Reflecting on rifles that should have been bought is as pointless as remembering the girl we should have married, and it pays to remember, as I do with that long-ago G33/40, that the rifles would either be long gone or not look the way they used to. More relevant is the question of what we should buy now. What rifles today will be the valuable collector pieces of tomorrow? What is today's G33/40?
"If I knew the answer to that one, I would be out buying them myself," a friend remarked to me. No one can say, because no one can predict all the disparate events and factors that combine to make something desirable to collect.
If I had to go out on a limb, avoid any guns manufactured specifically to be collectible, such as the myriad "commemoratives" or "investment grade" oldies that will never be taken out of the safe. Instead, I would buy rifles that are interesting, fun to shoot and relatively inexpensive. That way, no matter what happens in the market, I would get my money's worth along the way.