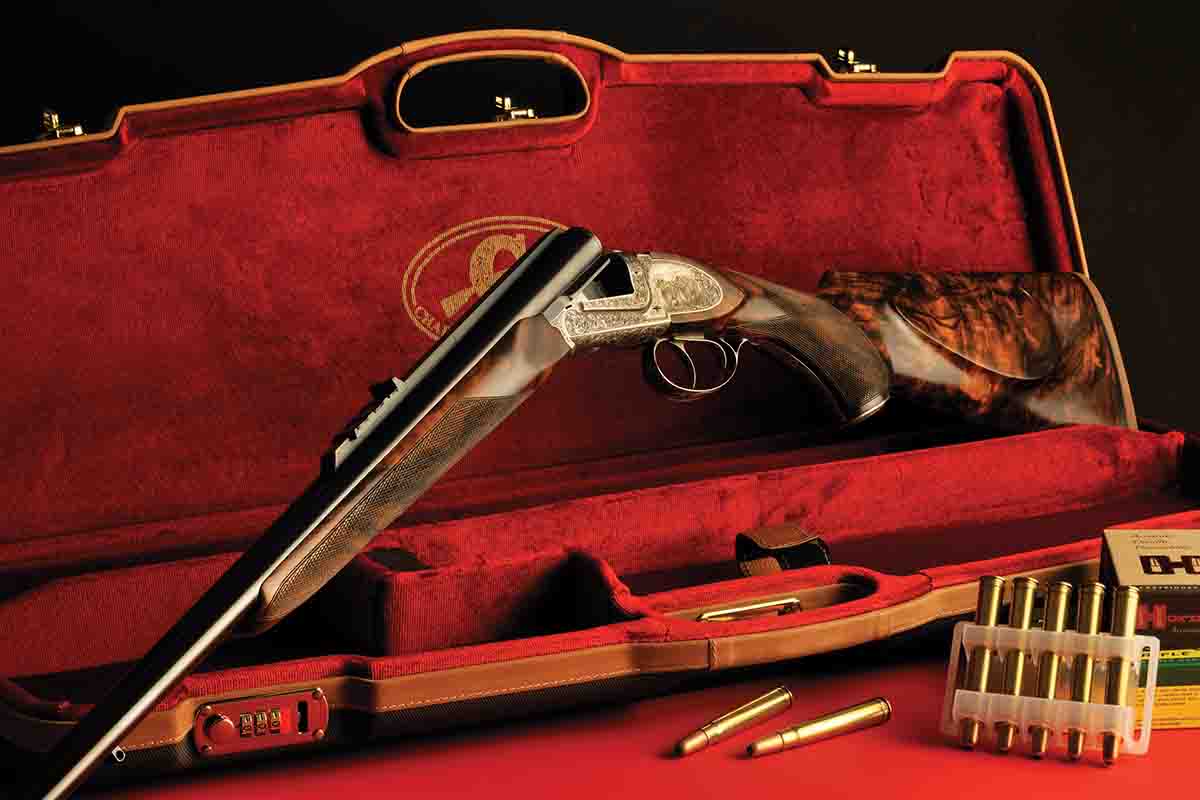 No doubt, the double rifle is a gun just oozing romance. Dating back centuries, this is the gun for the African hunter intent on taking big game moving around the veldt of the Dark Continent. The ability to make a follow-up shot in a split second does have its advantages when a larger-than-life Cape buffalo is intent on doing harm.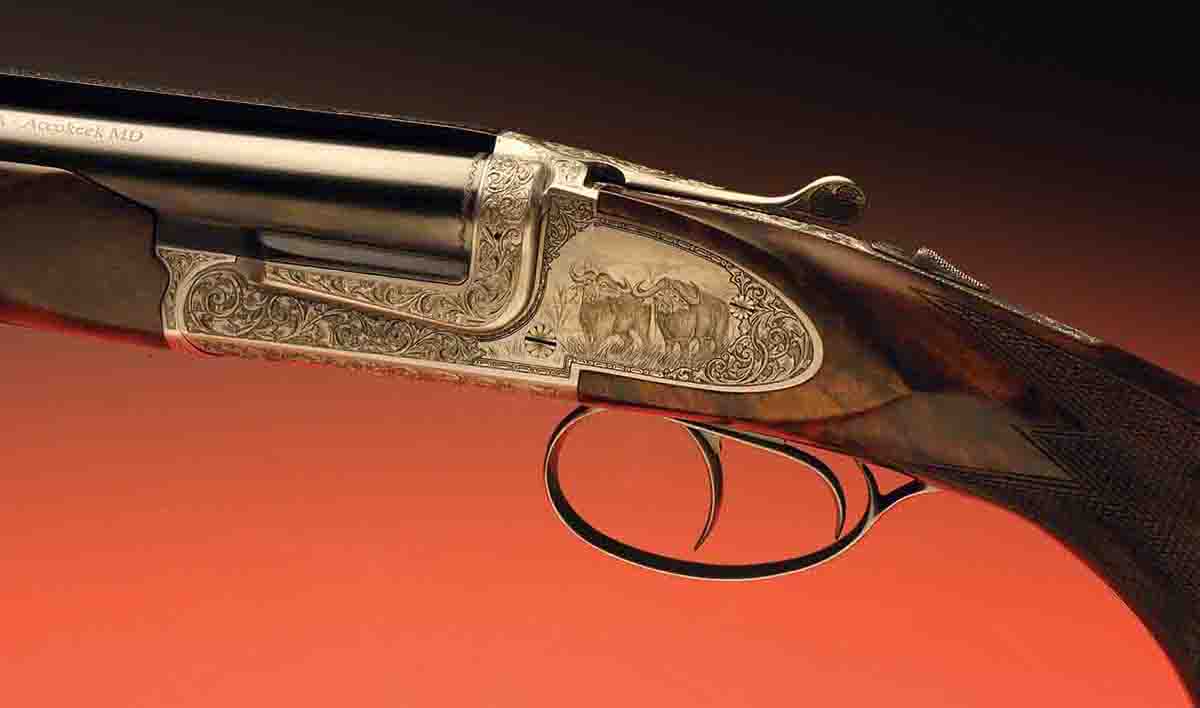 While this type of firearm is not the everyday working tool of the average hunter, a few manufacturers still fill the gap with larger caliber – read expensive – rifles for those who want to try their luck on dangerous game in close quarters. Chapuis has been a family-owned gunmaking business since the early years of the twentieth century and the Elan Artisan model I'm holding in my hands certainly shows the dedication and craftsmanship only a small company can provide.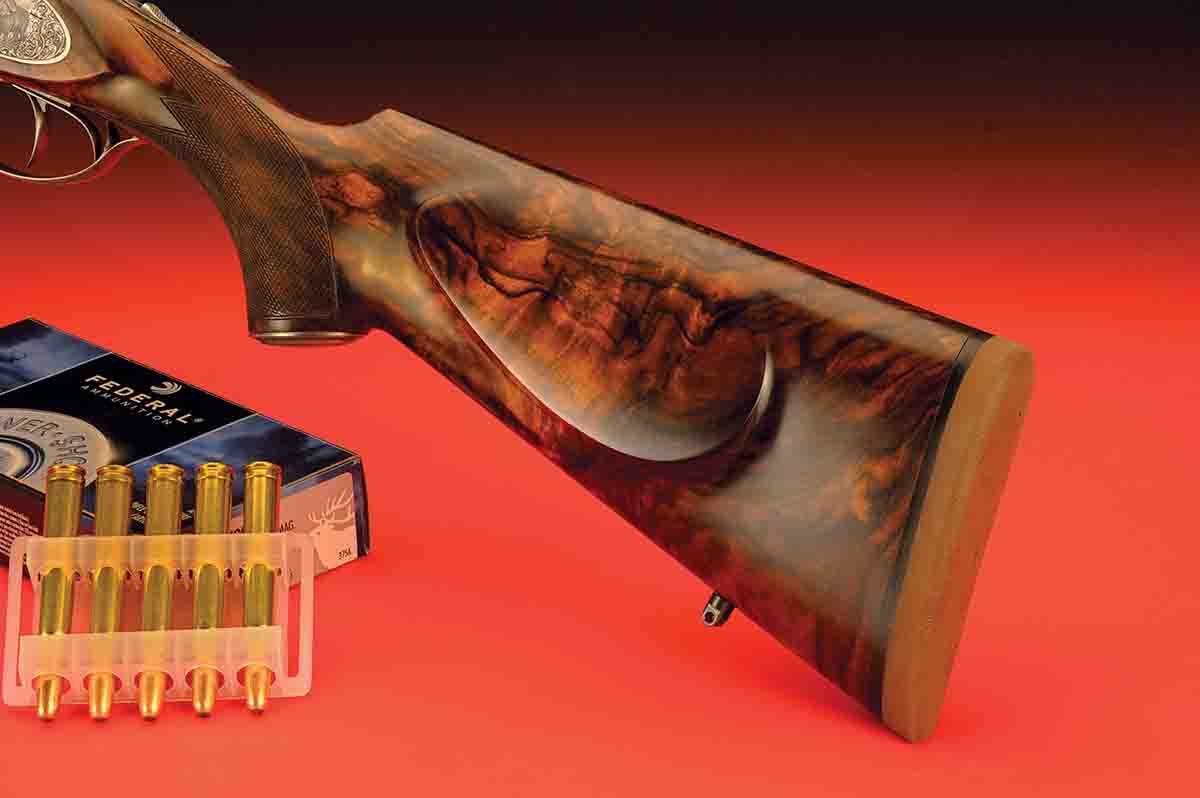 According to company literature, Elan in French means "dashing spirit" and this rifle holds true to that mark. The stock is profiled from Grade V Circassian walnut picked for outstanding grain, figure and color-finished to a glossy perfection in a classic pattern. Coverage of the checkering is more than ample on the pistol grip and the beavertail forearm complete with a European-type of cheekpiece on the butt section. Inletting as you might expect is of surgical quality with no gaps on any point on the rifle with sling swivels and a premium recoil pad installed.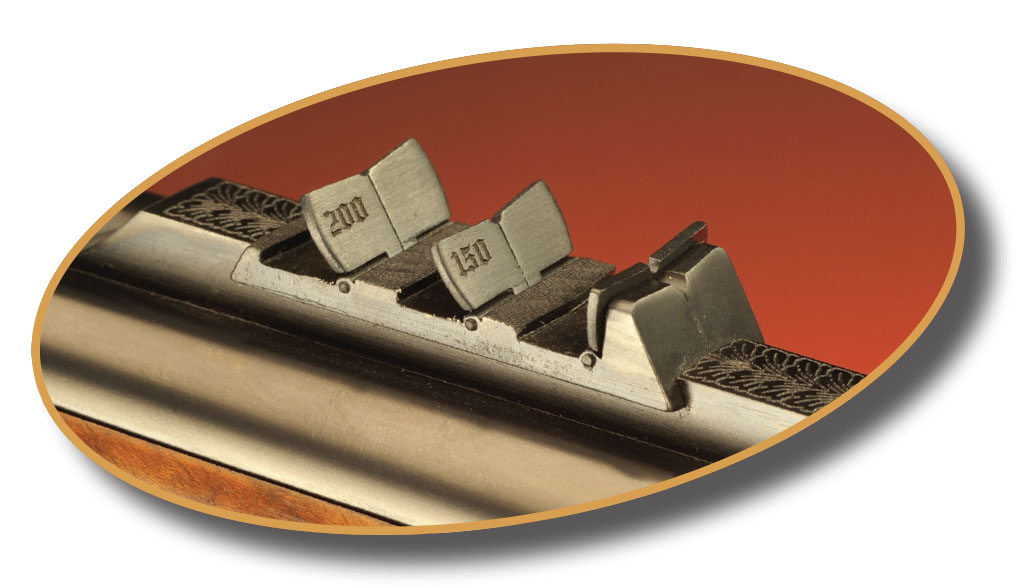 While the wood quality is first-class, the receiver on the Artisan is hand-engraved, which to me, rates 100 percent coverage with additional coverage on the tang, operating lever, pistol grip cap, release lever on the forearm, safety lever and trigger guard. To supplement the receiver, you have banknote-quality engraving of an elephant on the right side, a pair of Cape buffalo on the left, finished off with a portrait of a lion on the bottom.
The barrels are adjusted for identical point of aim and a quarter rib is furnished with express sights regulated for 100, 150 and 200 yards with a provision to install EAW or Recknagel scope mounts with no modifications to the rifle. An additional flip-up front sight is part of the package for low-light conditions. The barrels are deeply blued and the gun comes with automatic ejectors.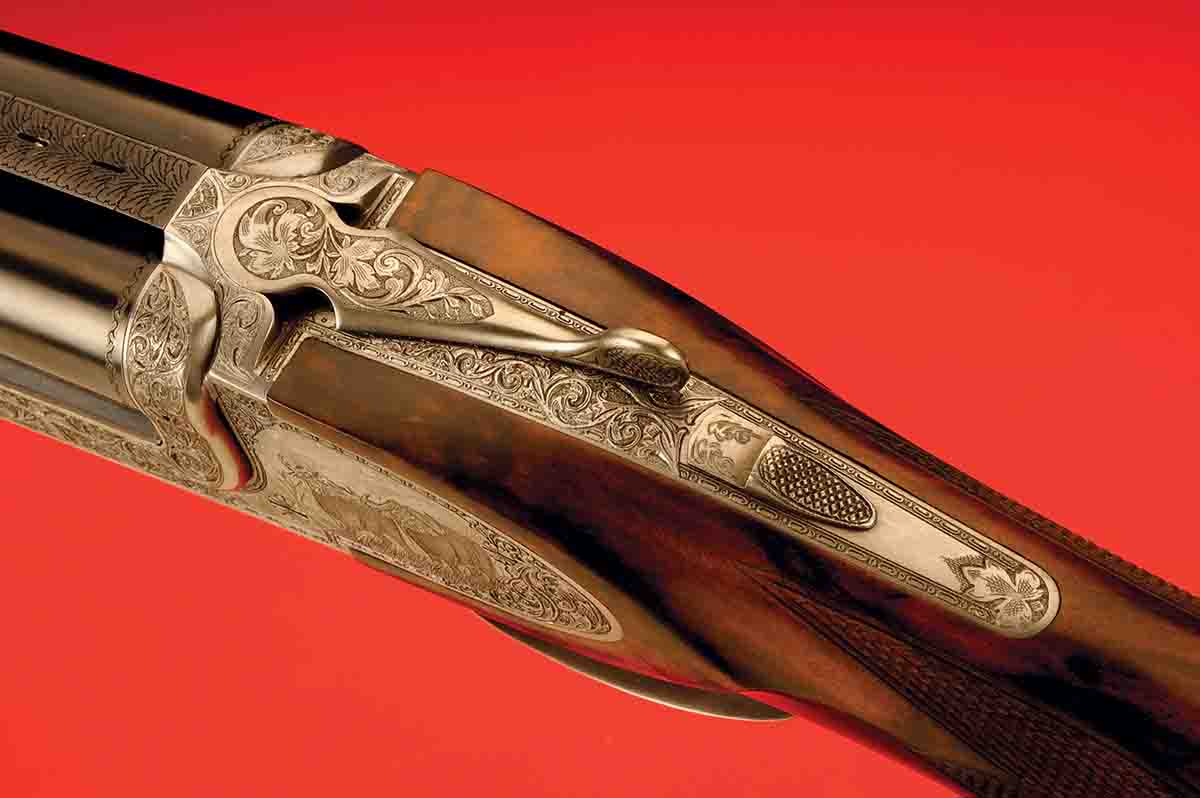 Presently, the gun is available in the true African calibers of the 375 H&H, 450-400 Nitro Express and the 470 Nitro Express. The price? If you have to ask…well, you know how that goes!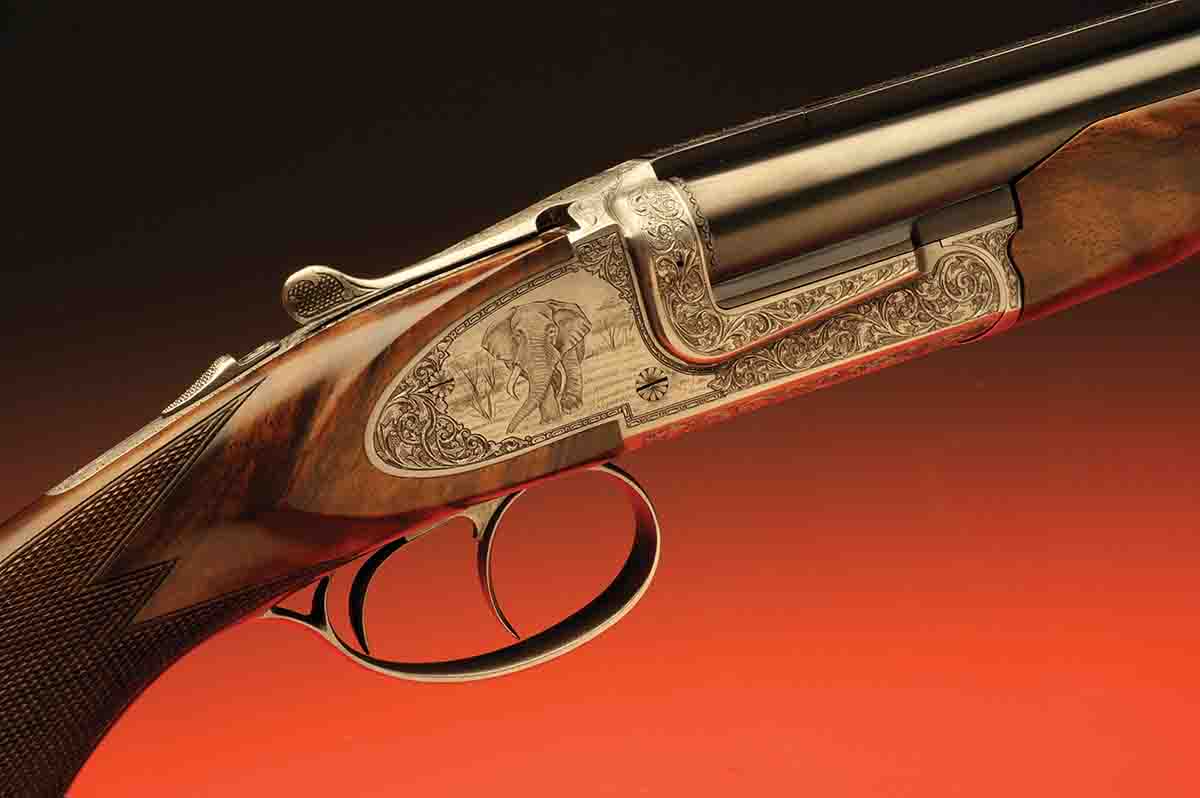 Visit
Chapuis-USA.com
for more information.