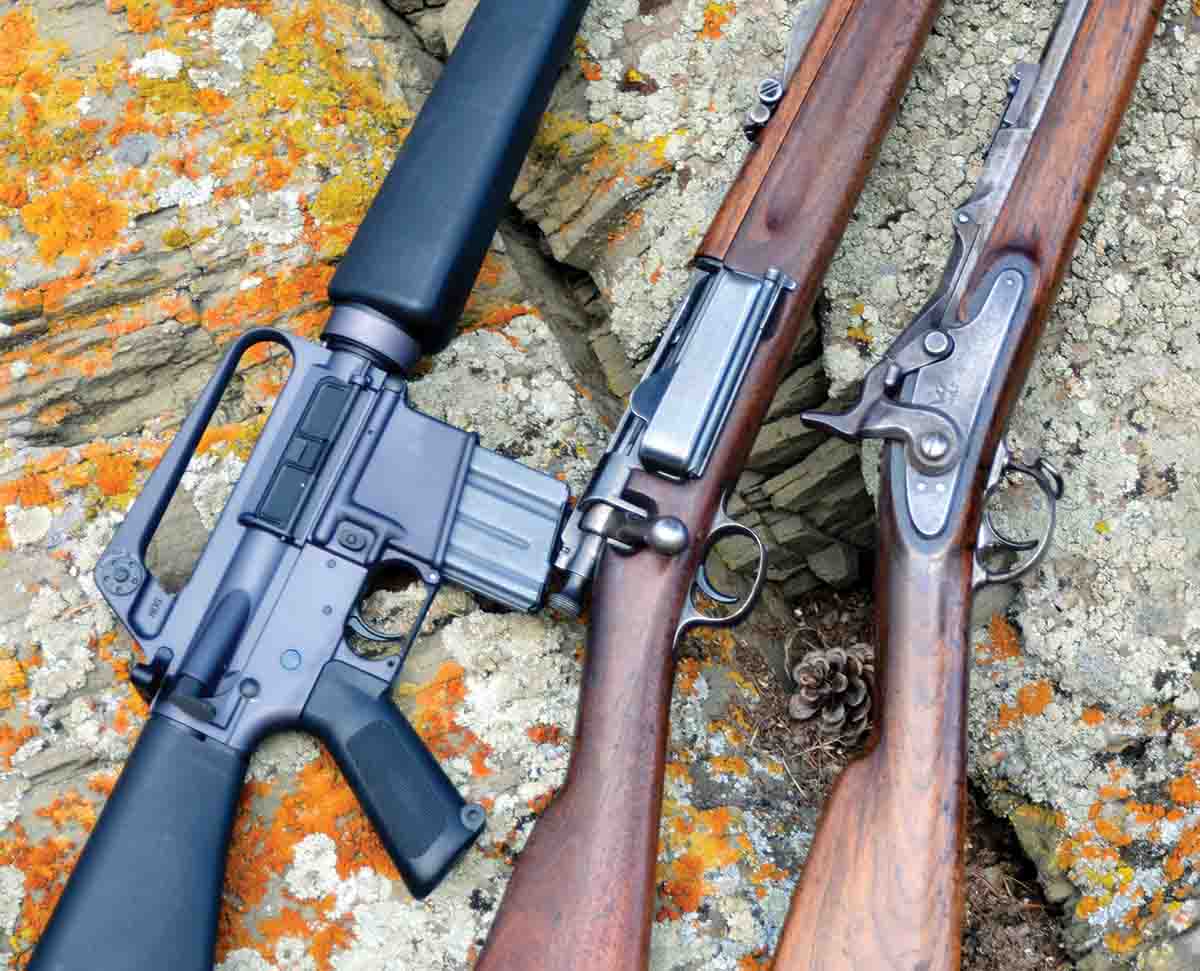 In the century between 1866 and 1964, the U.S. Army adopted rifles chambering six different cartridges. In those 100 years, the cartridges began with lead-alloy bullets propelled by black powder and segued to full metal jacket (FMJ) bullets over smokeless propellants. Those were 50 Gov't to 5.56x45mm with official velocities respectively of 1,250 feet per second (fps) and 3,300 fps.
I've been fortunate to own and shoot at least one sample of all such rifles. That is if facsimiles such as Springfield Armory's M1A can substitute for select-fire M14s and Brownells BRN-16A1 will stand in for select-fire M16A1s. (Actually, I have briefly fired military M14s and M16A1s, but certainly not educationally as in chronographing and accuracy testing them.) Most of my handloading of these six military cartridges has been to safely approximate their nominal ballistics. This allows for loads to pair well with the sights that were designed around the load. Let's cover these six cartridges chronologically.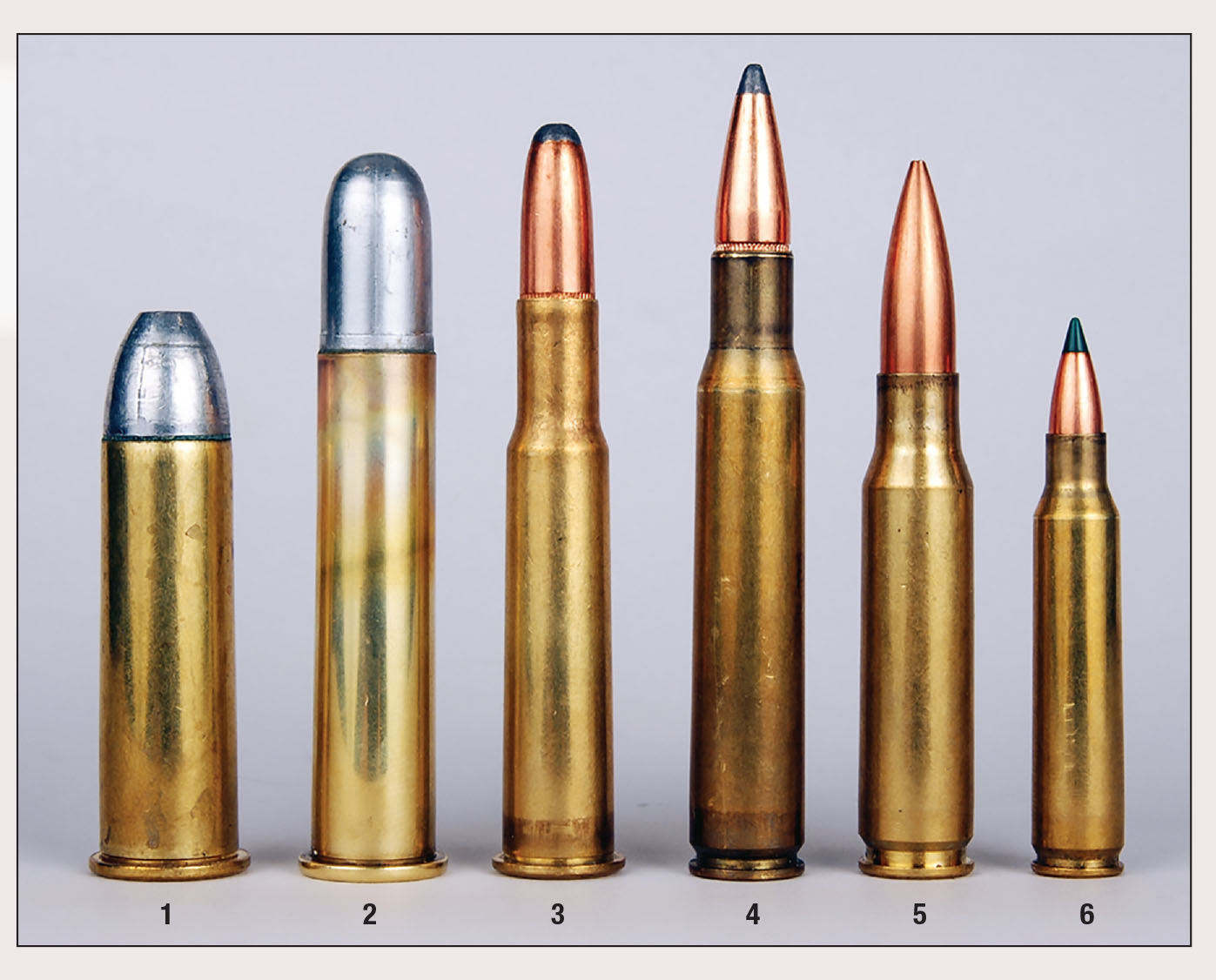 50 Government
(civilian name: 50-70)
The year 1866 must have been an exciting time at the government- owned Springfield Armory. The U.S. Army Ordnance decided that centerfire primers were necessary and that reducing bullet diameter to 50 would increase the effective range over its failed 58 cartridge. The bullet was conical in shape weighing 450 grains. The powder charge was increased to 70 grains and cases were copper, measuring 1.75 inches long.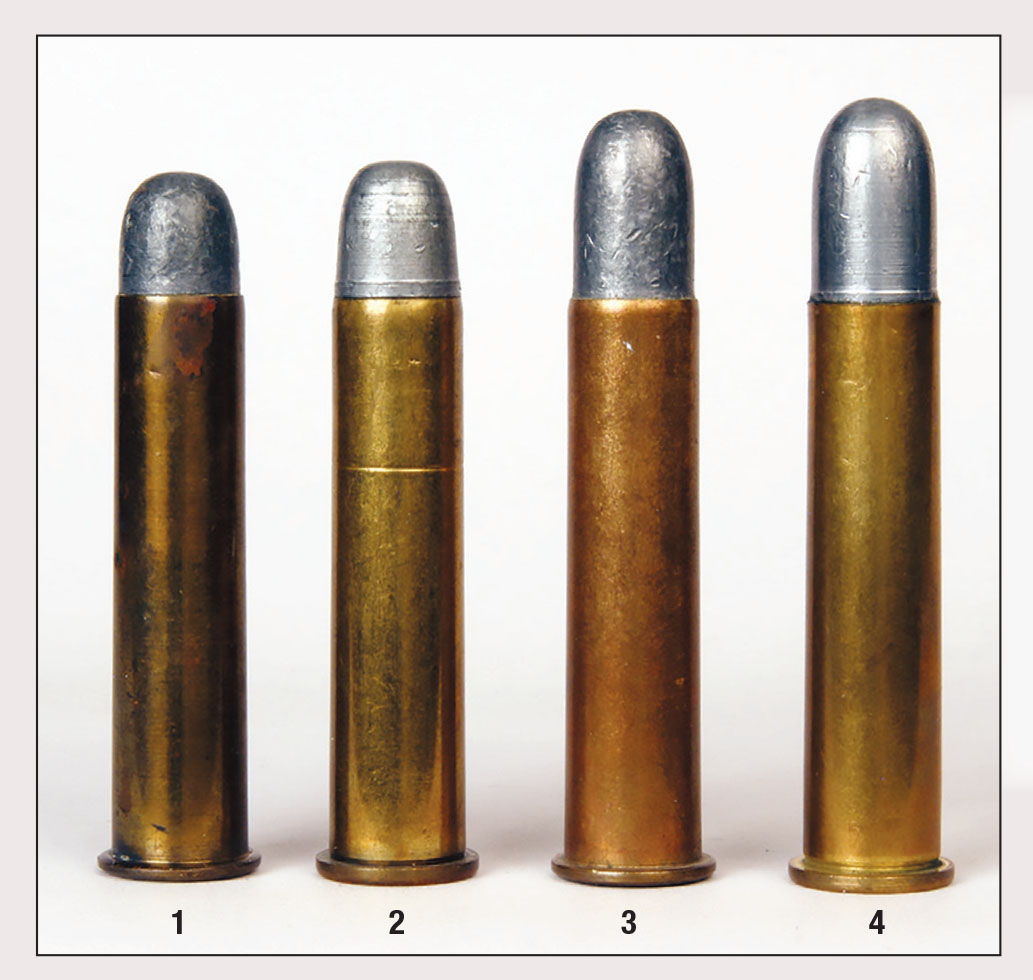 The initial rifle for this round was the Model 1866, wherein the armory's machinists milled off the rear of Model 1861 musket 40-inch barrels, inserted a cartridge extractor and attached a hinged breechblock with firing pin. Also, hammers were altered to mate with the dogleg firing pin's arrangement. Barrels of .58-inch diameter were lined with three groove 50-caliber liners with a rifling rate of 1:42 inches. Except for the new parts, the rest of those Model 1866s were left original. Flipping up the breechblock throws out a fired case. A new one is then dropped in and breechblock shut. Cocking the hammer readies the rifle for firing. The first fighting done with 50 Gov't rifles was in August 1868, at the famous Wagon Box fight in northern Wyoming. In what would only be considered a skirmish by twenty-first century standards, 28 soldiers held off several hundred Sioux Indians; inflicting considerable damage to them and their horses. Thereafter, Springfield Armory introduced Models 1868 and 1870, with each a mix of new parts with leftover musket parts. The most important change was primarily the reduction of the barrel length to 32.63 inches. Because of the mode of operation, the nickname "trapdoors" was bestowed on all models.
Making up 50 Gov't cartridges today is easy. Lyman offers off-the-shelf dies, shellholders, bullet moulds and lube-sizing dies. Starline makes 50-70 brass, which will hold 65 grains of black powder under Lyman's 450-grain design No. 512141 cast of 1:40 tin-to-lead alloy. Lyman's current mould drops .512-inch bullets so a soft alloy is required. Government barrels were nominally .515 inch and bullets must expand slightly for best performance. My Model 1868 50 Gov't gives about original ballistics as can be seen in the accompanying load table. I do not recommend smokeless loads for original U.S. Models 1866, 1868 and 1870.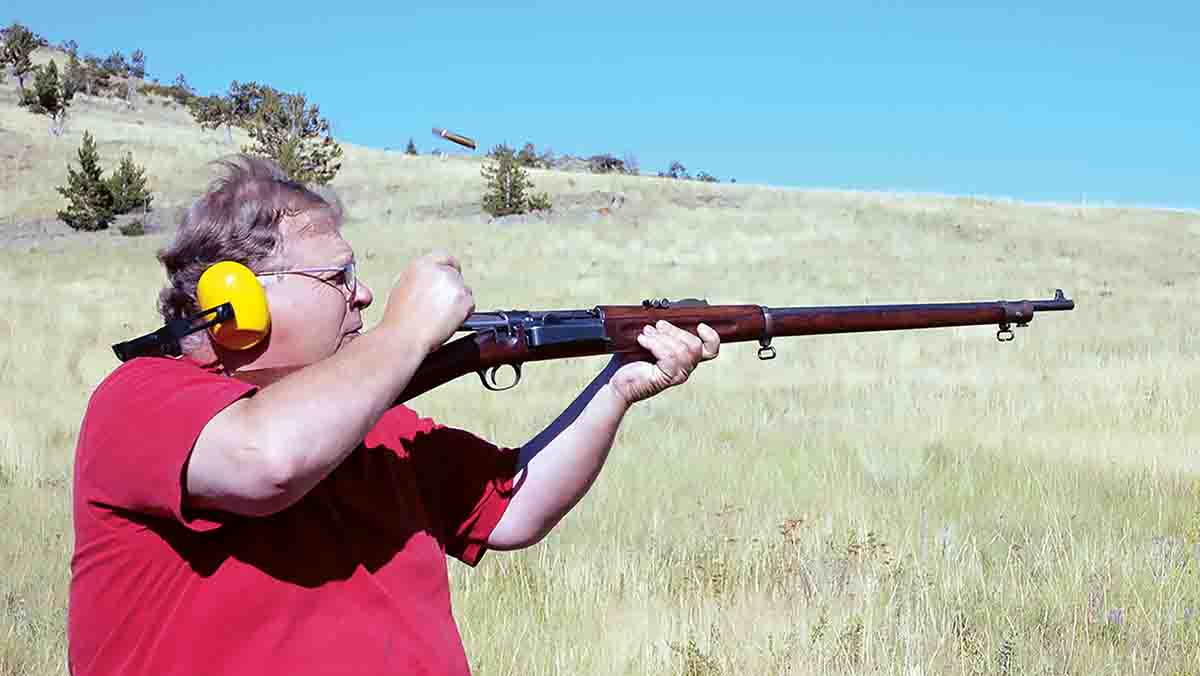 45 GOVERNMENT
(civilian name: 45-70)
By the early 1870s, the U.S. Army Ordnance Department realized a need for longer-range capability from its infantry rifles. However, they wished to retain the "trapdoor" mode of operation for financial reasons. Be that as it may, all Models 1873 and 1884 Springfields were newly made lock, stock and barrel.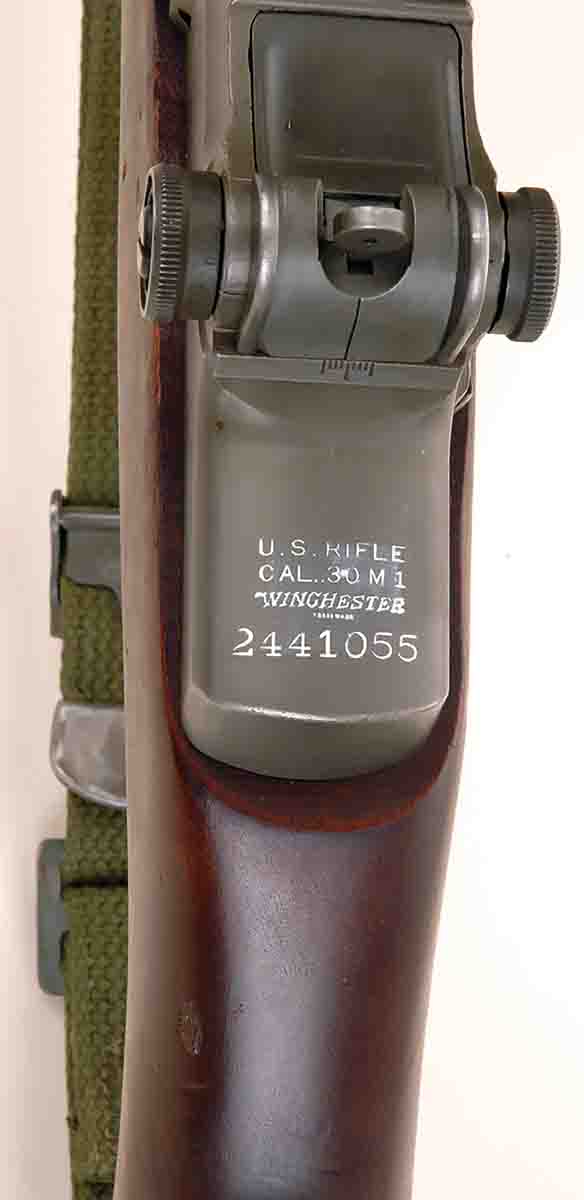 Government testers tried 40-, 42- and 45-caliber cartridges with both straight and bottleneck shape. The winner was named 45 Gov't with a straight 2.10-inch copper centerfire case, 70-grain powder charge and initially, a 405-grain roundnose bullet. In the 1880s, brass cases were introduced along with a 500-grain roundnose bullet. The rifling twist was 1:22 inches. The army claimed 1,350 fps and 1,300 fps from the lighter and heavier bullets. (There was a special carbine load with 55-grain powder charge and 405-grain bullet.)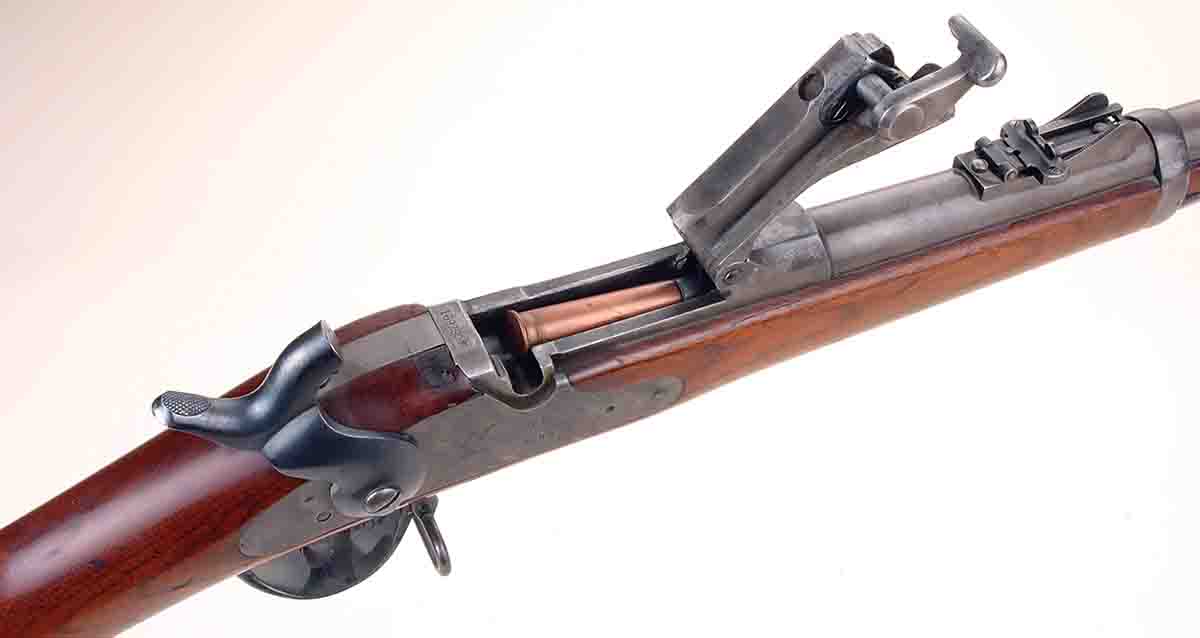 Again, Lyman makes loading the 45 Government a simple chore. Dies are made for .457/.458-inch bullets. Lyman catalogs mould designs No. 457124 and 457125; 385 and 500 grains respectively. Cast of 1:20 alloy, my Lyman moulds drop 390- and 520-grain bullets that are sized .458 inch. In my experience, the make of brass holding the most powder is Winchester. I believe that U.S. Models 1873 and 1884 carbines and rifles can use smokeless powder loads, if inspected and deemed safe by a knowledgeable gunsmith. Lyman has proper data in its current manual.
30 ARMY
(civilian name: 30-40 Krag)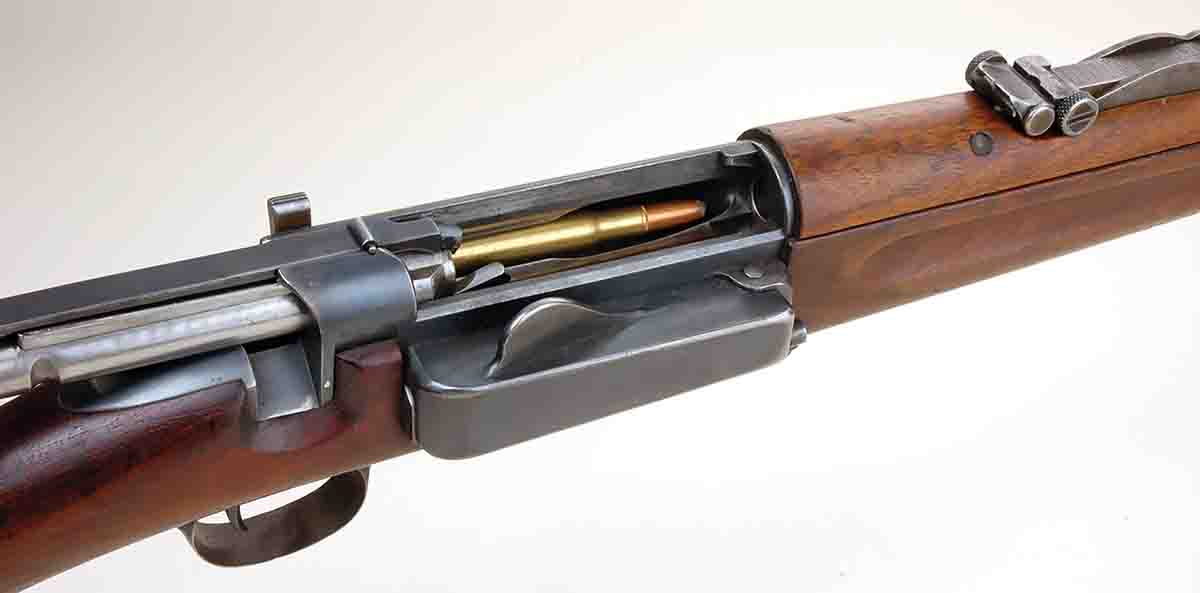 By 1892, the U.S. Army jumped on the smokeless powder bandwagon with the 30 Army using a .308 inch, 220-grain jacketed roundnose bullet at about 2,000 fps. (Later, velocity was upped to 2,200 fps with the same bullet). The case was a rimmed bottleneck case and the overall length was 2.314 inches. The rifling twist was 1:10 and the standard rifle barrel length was 30 inches.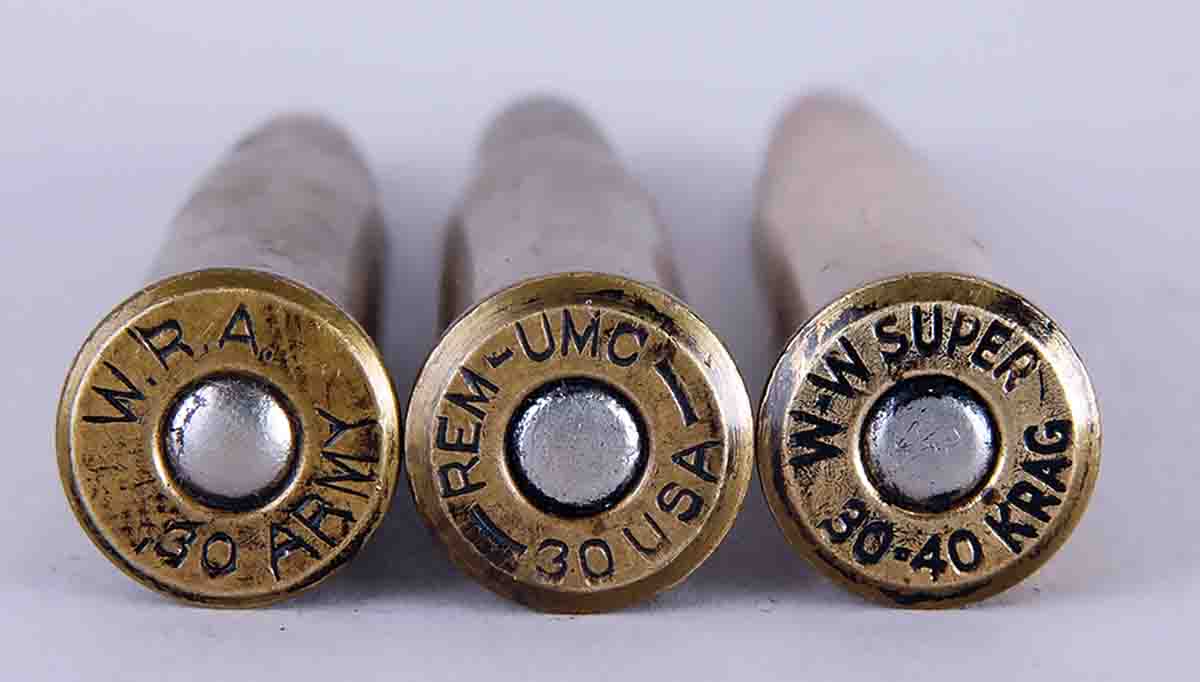 The rifle for the new cartridge was designed in Norway by Ole Krag and Erik Jorgensen. The brand-new bolt-action rifle may be unusual to modern shooters. Its receiver has a steel box extending on the right side that flips open to receive cartridges. The capacity is five rounds. When the box is closed, spring pressure forces cartridges under the action. Closing the bolt feeds them to the chamber from the action's left side. Infantry rifles were Models 1892, 1896 and 1898. However, Model 1892s were not issued until 1894 after several defects in design were corrected. Although the length of service was only nine years, "Krags" as these models collectively came to be known, served in combat in Cuba, the Philippine Islands and China. Due to its superb manufacturing quality, plus having only one locking, lug Krags have a deserved reputation for smoothness of function.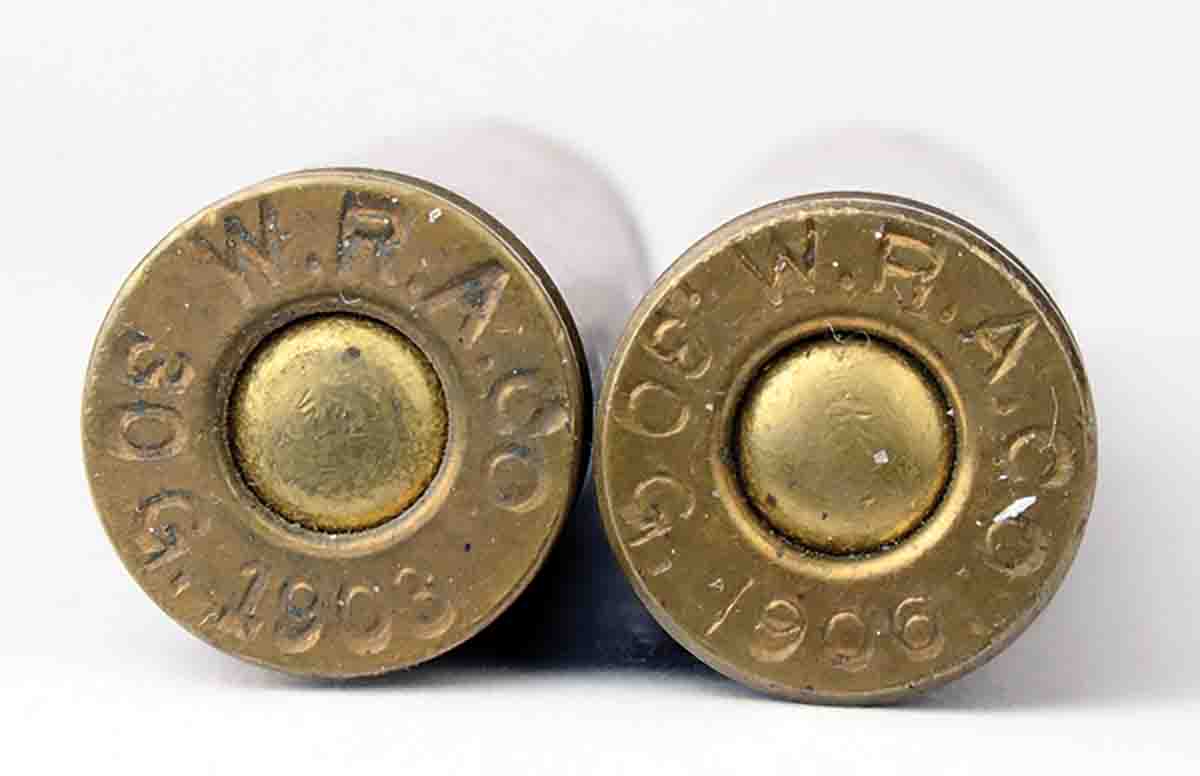 Handloading to duplicate military ballistics is a simple matter for this 130-year-old cartridge. Modern brass is available. However, to my chagrin, Remington does not currently offer either brass or factory loads, but at least Winchester still does. My favorite bullet is Hornady's 220-grain roundnose because it has a cannelure for crimping. However, Sierra's 220-grain roundnose will suffice if a crimp is unnecessary. Oddly enough, the smokeless powder I've come to favor for this cartridge is Hodgdon H-4350, because a charge of 40 grains gives my desired velocity.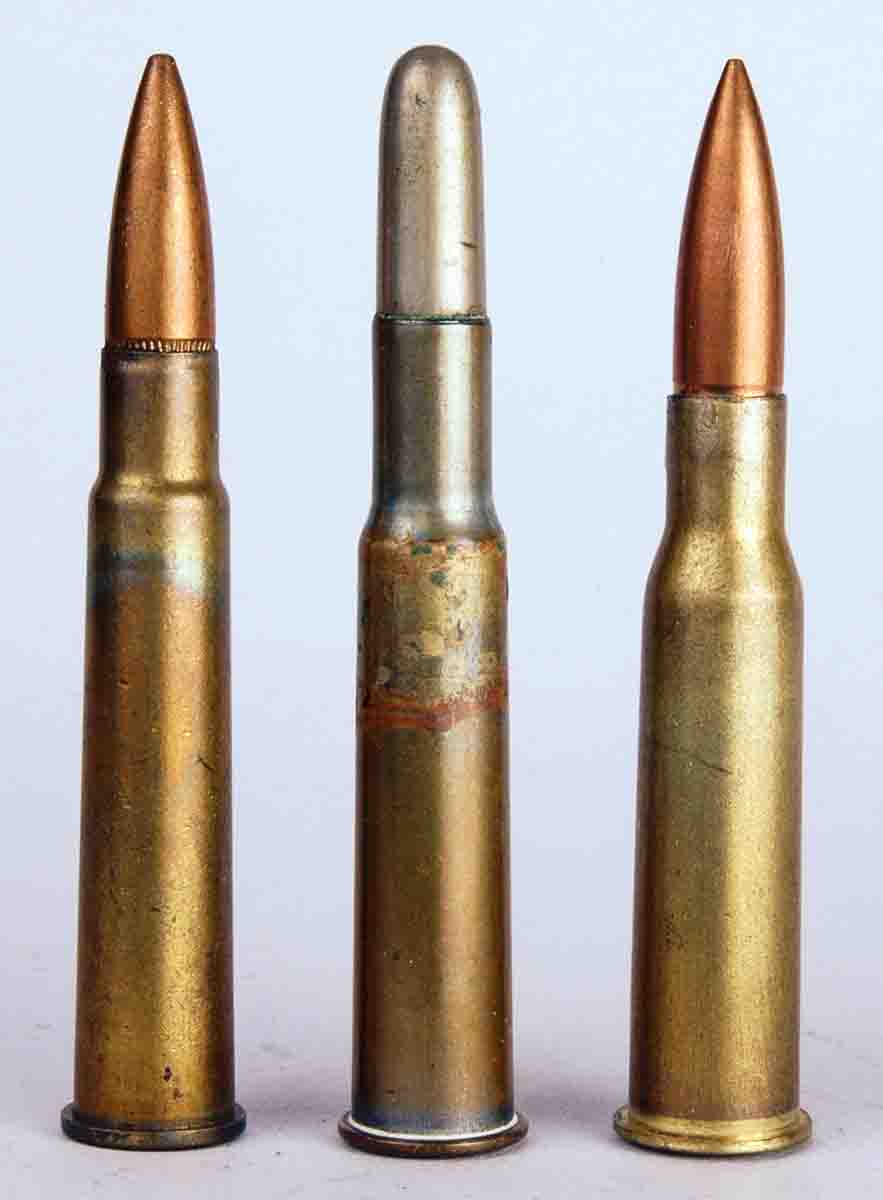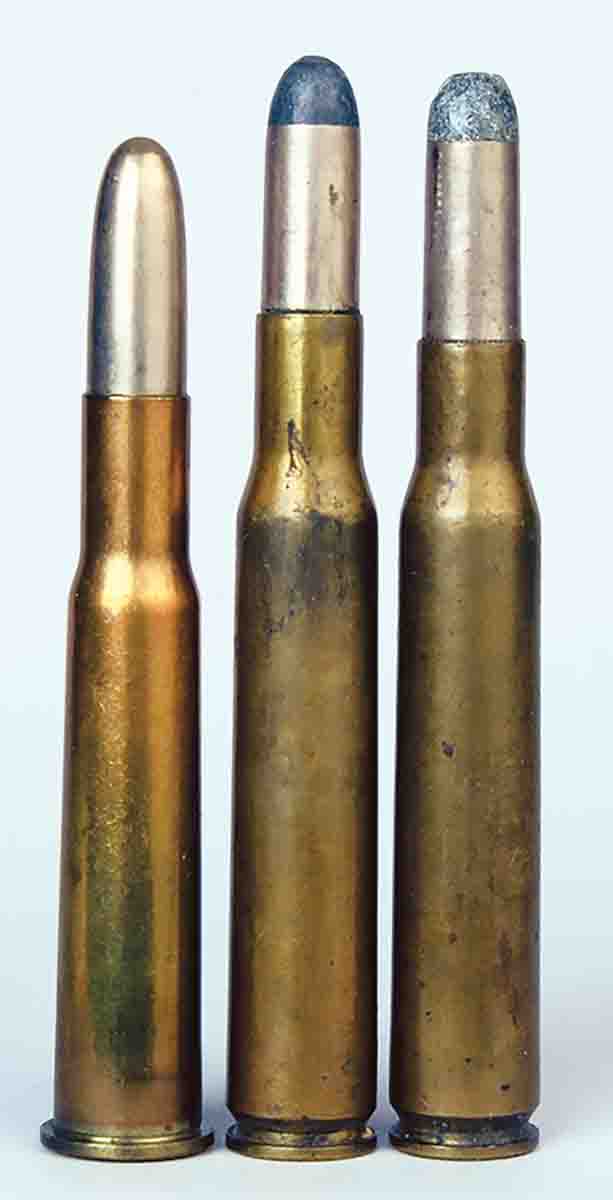 30 U.S. Government
Model 1906
(civilian name: 30-06)
What can be said about the U.S. 30-06 that hasn't been said before in its 117 years of existence? Perhaps its story should start with the 30 U.S. that civilians named 30-03 because it was introduced in 1903, as introductory chambering for Springfield Armory's Model 1903 bolt action. The 30-03 was introduced with the same 220-grain roundnose used in the 30-40 Krag but velocity was increased by about 100 fps. The primary advantage of the 30-03 was its rimless case design.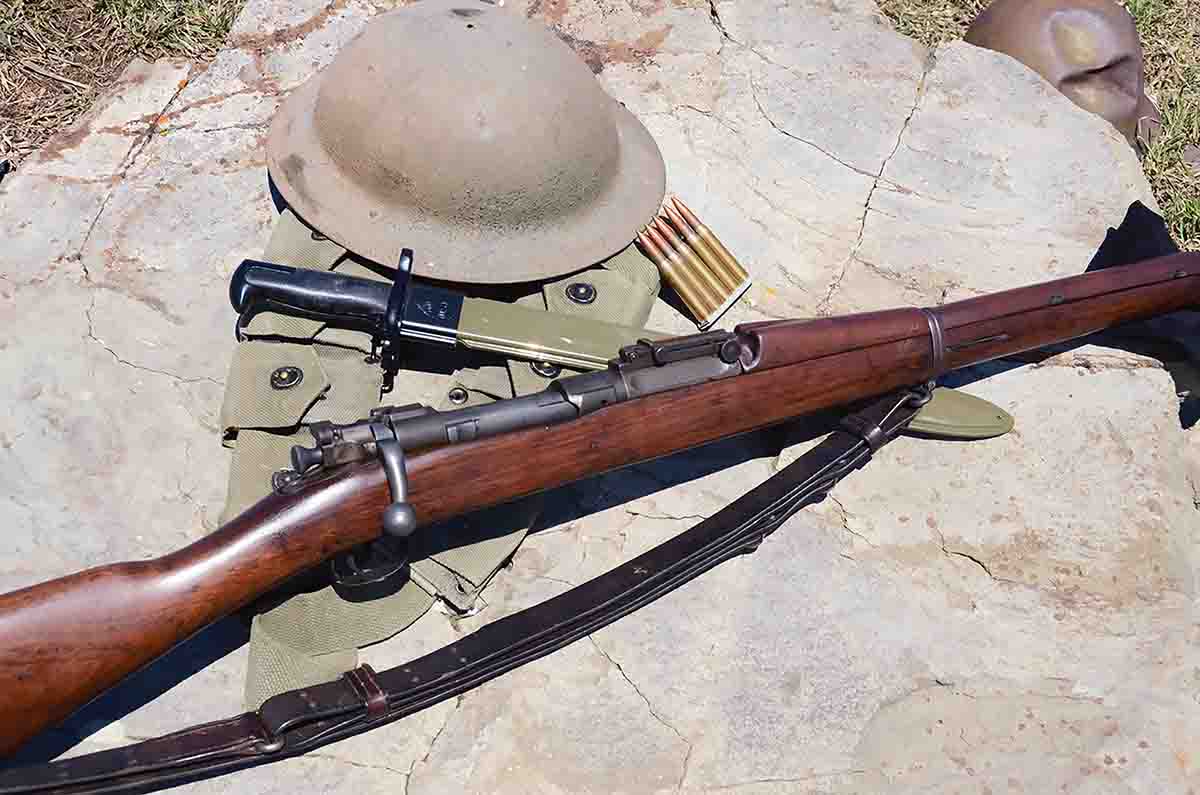 About 1905 the Germans revamped their 8x57mm round to have a 154-grain spitzer bullet moving at an amazing (for that time) velocity of 2,800 fps. Many nations followed their lead, with the U.S. in 1906, adopting a slightly shortened version of the 30-03 case (2.564 to 2.494 inches) loaded with a 150-grain spitzer at 2,700 fps. Of course, civilians named it 30-06 and it remains deservedly one of the most popular sporting cartridges ever devised.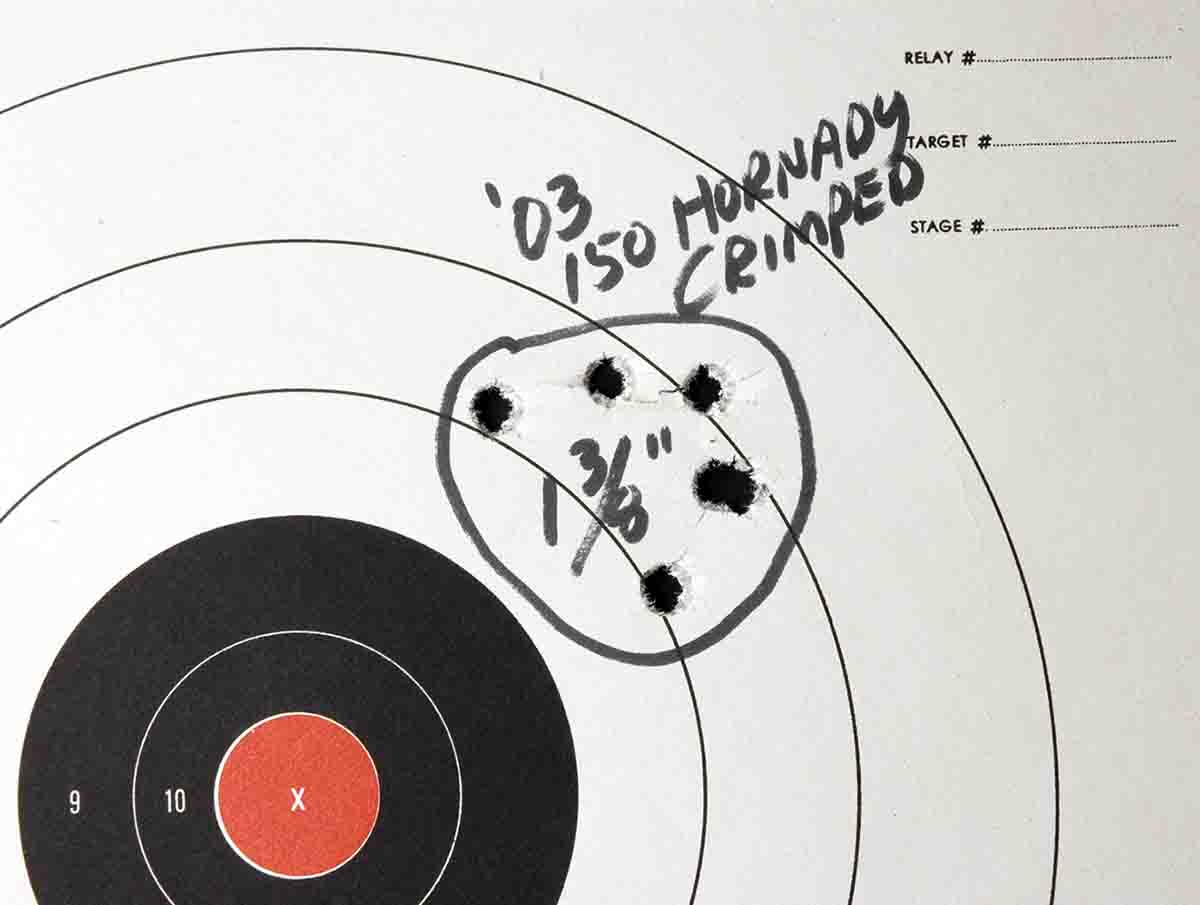 The U.S. Army and U.S. Marine Corps used 30-06 chambered rifles for their infantry troops ranging from Model 1903/03A3/, Model 1917, M1 Garand, and M1941 Johnson (USMC only). From 1906 through 1957, American infantrymen carried their 30-06s into battles literally around the planet. Space will not allow comprehensive coverage of all U.S. military 30-06 rifles. Suffice it to say the various '03 permutations and Model 1917s were bolt actions with integral box magazines holding five rounds ('03s) and six rounds ('17s). M1 Garands and M1941 Johnson rifles were gas-operated semiautos with magazines holding eight and 10 rounds respectively.
With bolt action 30-06s handloaders' powder options probably top 100. In my loading of several thousands of rounds for my '03s/1917s I've come to favor Hodgdon's H-4350. With a goal of only duplicating military M2 Ball ballistics charges of 55 grains of either propellant with 150/155-grain bullets hitting 2,700 fps give or take 20 fps depending on exact barrel length.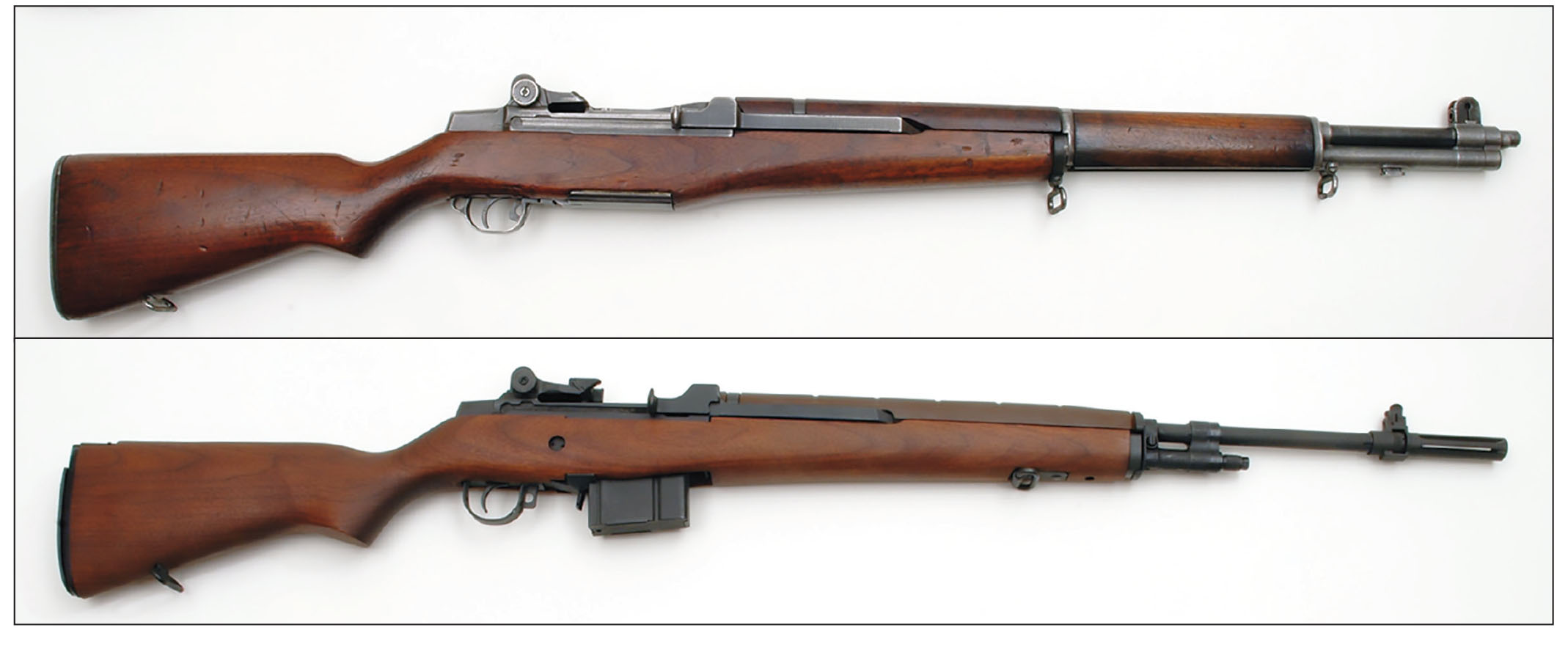 Such a load should not be used in the M1 Garand as damaging the rifle's operating rod is possible. Knowledgeable sources recommend powders with a medium burn rate and bullets between 150 to 168 grains. IMR-4895 was developed specifically for M1 Garand 30-06s and remains a top performer. Among the newer powders, Hodgdon's Varget is my choice with a charge of 48 grains.
7.62x51mm NATO
(civilian name: 308 Winchester)
By the 1950s, a change was needed in American infantry rifles to keep up with developments in other nations. What was desired was a shorter cartridge with 30-06 ballistics. After much testing, the result was 7.62mm NATO, or in civilian terms, 308 Winchester. The case length for the new round was 51mm or 2.015 inches and the rifling twist for M14s was 1:12 inches. Developmental work on the new cartridge was finished in the early 1950s, which resulted in Winchester introducing its 308 Winchester in 1952 long before the M14 was adopted.
Handloading for 7.62 NATO or 308 Winchester is as simple as using the same powders for M1 Garands and likewise with bullets. The original U.S. M14 had a rifling twist of 1:12 inches but M1As have a 1:11 inch twist. Since I have more than one .308 Winchester/7.62mm NATO, I use a small base resizing die.
5.56x45mm
(civilian name: 223 Remington)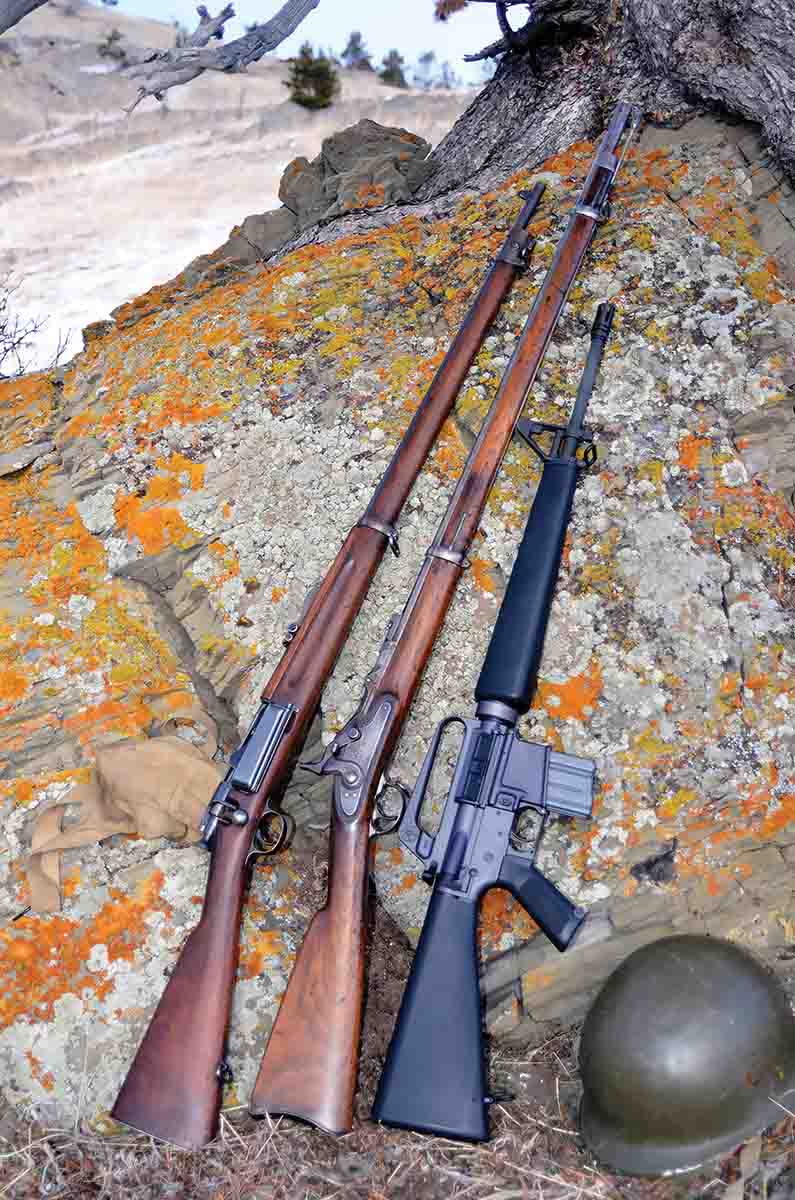 The adoption of the 5.56x45mm with the M16 rifle in 1964 caused considerable controversy in the shooting world. Charges were laid that U.S. troops were forced to go to war with "varmint rifles." Also, early on in Vietnam combat, there were deserved complaints that M16s were not reliable as in not ejecting fired cases in the thick of battle. Rebuttals from people at the Colt factory were that the troops were not cleaning their M16s sufficiently. Marines not cleaning their rifles? Ask any marine past or present about that and they will say, "Ain't gonna happen!"
The truth was that, without testing, the Department of Defense switched powders from what the 5.56mm was developed with – namely DuPont's IMR-4475 – to ball powder for general loading of the M193 Ball. The ball powder burned "dirtier" causing the problems. There is a full chapter about this in a book titled, THE GUN by C.J. Shivers. (In 1980, the gentleman who founded the Accurate Arms Company in Tennessee, contacted me about a surplus propellant he was selling. He said he bought a full silo of it and that it had been made for testing 5.56mm during its development. He named it Accurate 5744. That's 4475 backward.)
Regardless of initial difficulties, the 5.56x45mm in a slightly different loading remains the main U.S. infantry rifle cartridge. Its span of 58 years in service makes it the longest-lasting U.S. infantry rifle cartridge. Original ball loading in the 1960s was a 55-grain full metal jacket at 3,300 fps. The original M16 rifling twist was 1:14 inches. When the cartridge became the 5.56mm NATO in the 1980s, the standard load became a 62-grain full metal jacket at about 3,000 fps. Along with that rifling twist was tightened to 1:12 inches.
My latest AR-style rifle is a Brownells Retro BRN-16A1 (that is no longer sold as a complete rifle, however, the parts to build one are still available) with a 20-inch barrel. With its 1:12 rifling twist, my reloading has centered on 55-grain bullets. In 40 years of using H-322 powder in 222 Remington, 223 Remington and 222 Remington Magnum I've never been able to beat its accuracy potential in any rifles chambered for those rounds. None of my ARs are target-grade so they get whatever 55-grain bullets of which a plentitude is on hand at the time. I avoid military 5.56mm brass and its crimped-in primers so the only advice I can give for reloading 223 Remington is to use a small base resizing die.
There should be no surprise that all six cartridges adopted for infantry rifles by the U.S. Army also became popular in sporting rifles of their era and far beyond. For example, the 45 Gov't was adopted in 1873 and remains very available as 45-70 in both modern-type lever guns and replica single shots 150 years later. The 30-06 is still perhaps the most popular big-game cartridge in America.