d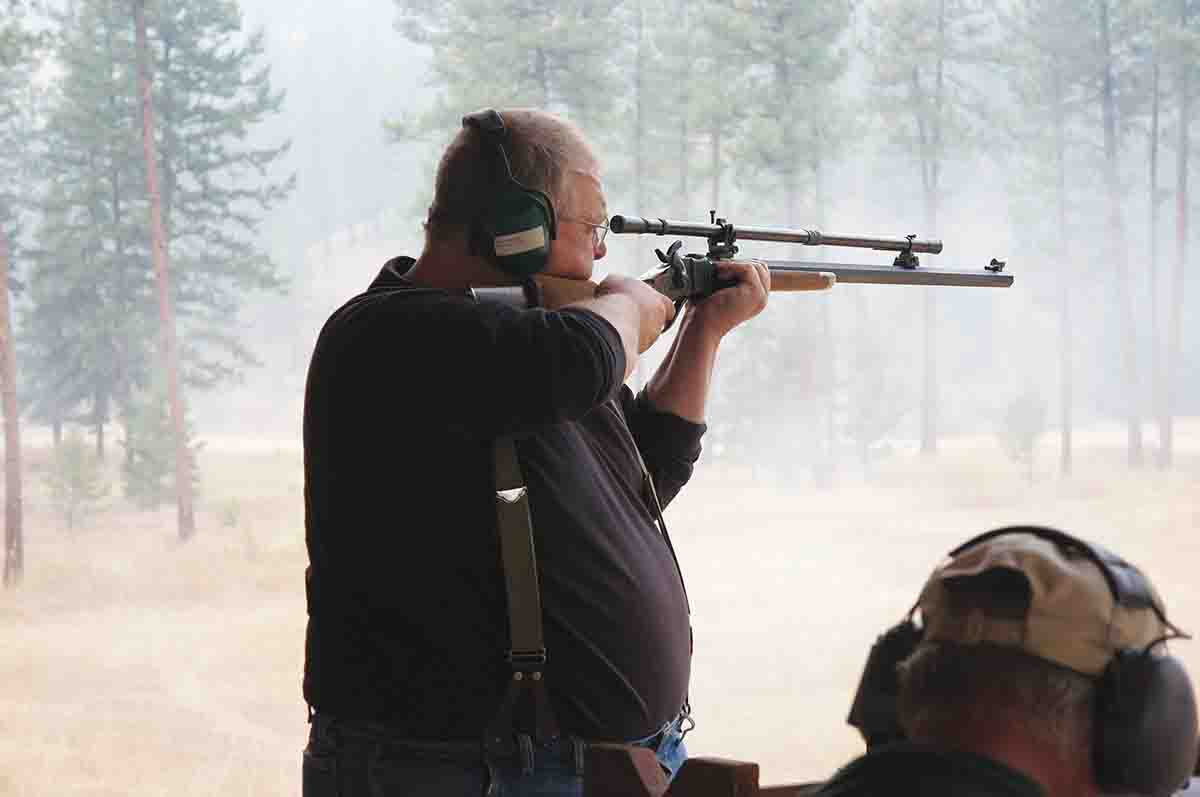 Why did the 45 Gov't (45-70) gain such success almost immediately upon introduction to the point it's still favored by thousands of shooters 150 years later? It's because it was state of the art for its time considering its intended purpose. This is especially so when one takes a hard look at the rifles/carbines displaced by the then-new 45 Gov't.
The 45 Gov't didn't just appear on the scene as someone's brainstorm. It was introduced after considerable testing, which also included .40- and .42-caliber cartridges. Case shapes of straight versus bottleneck were tried. When the smoke cleared, the top scoring round had a bullet of 1.11 inches, cylindrical in shape, topped with a round nose weighing 405 grains. The diameter of these swaged (not cast) bullets was .458 inch with an alloy of 12 parts lead with one part tin by weight. Upon the bullet were rolled five cannelures .03-inch deep. They were .075-inch wide and spaced .05-inch apart with the bullet having a "dished cavity in its base" i.e. hollow base. A lubricant consisting of eight parts bayberry wax and one part graphite was applied to all five cannelures.

The cartridge was straight made of copper with "flange" (rim) using an inside centerfire primer and 2.035 inches in length. Bullets were seated to a depth of .625 inch and "choked" (crimped) around without "indenting." The powder charge under those bullets was 70 grains of black powder with "musket-sized" granules. Shortly after its introduction, cavalry troops complained about the recoil of 70-grain powder charges in 7-pound carbines. Therefore, a reduced load was developed for cavalry use. It was the same except for having a 55-grain powder charge giving 1,150 feet per second (fps). To take up space, a wad stack was placed between powder and bullet and sometimes a cardboard tube was inserted into cases and powder charge placed in it. Archaeologists working at the Little Bighorn and Reno-Benteen Battlefields recovered some fired 45 Gov't cases with inserts still inside.
All details in the previous paragraph were taken from the book Trapdoor Springfield by M.D. "Bud" Waite and B.D. Ernst (1980). Furthermore, the book states, "Attesting to the fine accuracy of the No. 58 cartridge was the fact that it was fired in six 20-shot targets at a range of 500 yards resulting in "absolute mean deviation" of 8.58 inches. That beat previous records at either Springfield Armory or Frankford Arsenal. This book does not state whether there was any cleaning of the rifles' bore during the 20-shot strings. I especially find the case length of 2.035 inches interesting as today's standard 45 Gov't (45-70) case length is 2.10 inches. My thought is perhaps those government testers recorded the length of the case from the top of the flange (rim) instead of its bottom. (My current batch of Winchester 45-70 cases have about .68-inch rim thickness give or take a thousandth or two.)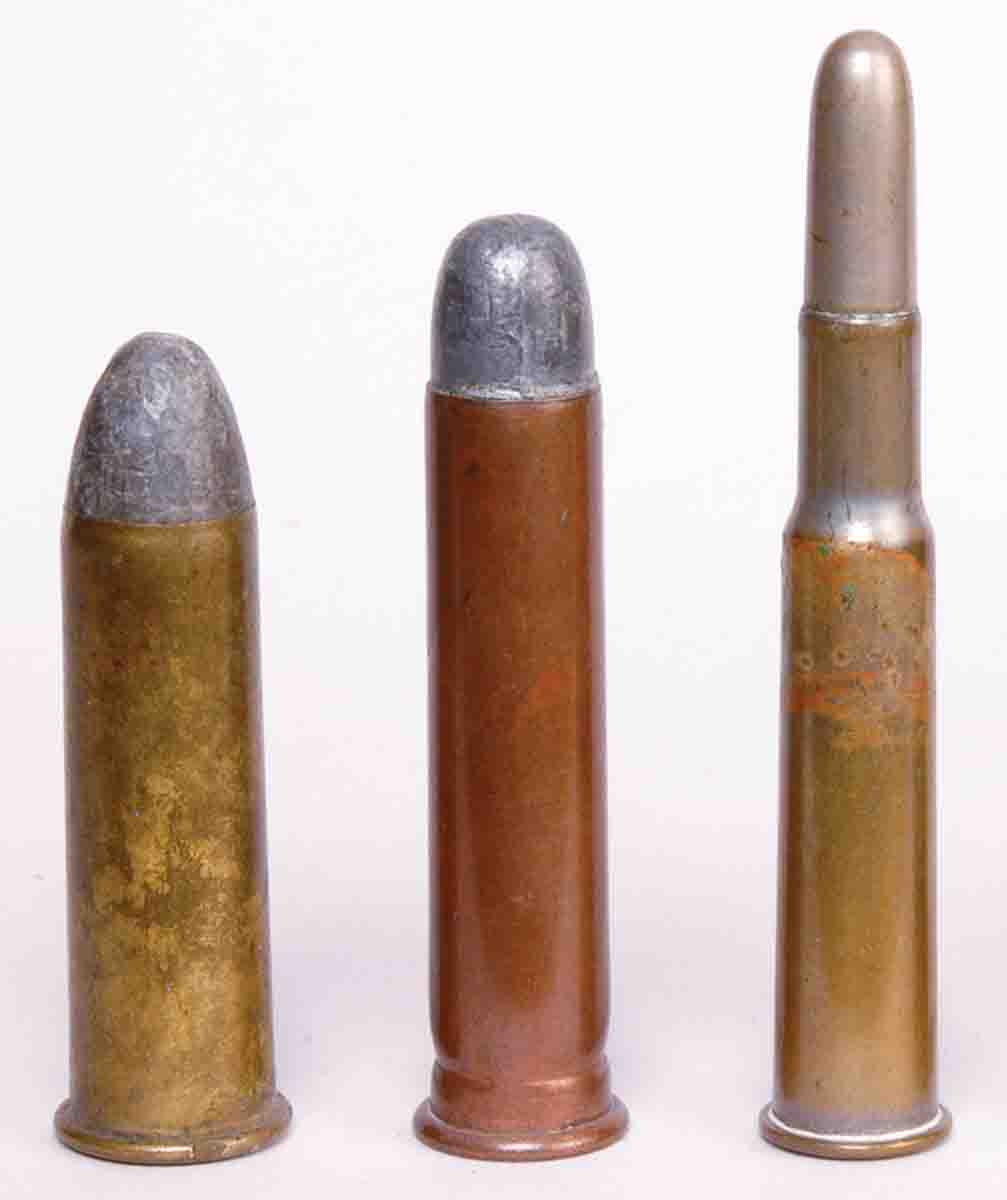 The Model 1873 rifles and carbines made to accommodate these new cartridges used the same basic design as the Allin Conversions first used in 1865. That their breechblocks pivoted upwards, which was cause of the nickname "Trapdoor." Rifle and carbine barrel lengths were 325⁄8 and 22 inches, respectively. Again, referring to the
Trapdoor Springfield
book; rifling was to be three grooves equal in width to the lands and .005-inch deep and a twist of one turn in 22 inches. Barrel bores were to be .450 inch. I find it interesting that the Ordnance Board intentionally designed barrel groove diameters to be .002 inch over the intended bullet diameter of .458 inch.
From 1874, when new .45 rifles and carbines began arriving in the hands of both infantry and cavalry troops, they fought in nearly every altercation with Indian tribesmen thereafter and were even used by American volunteer troops in Cuba during the Spanish-American War of 1898. Therein, 45 Gov't black-powder rounds were fired at Spanish troops shooting back with smokeless powder 7x57mm Mauser rifles.
So what did the new 45 Gov't trapdoor rifles and carbines displace in the U.S. Army? Until the Model 1873s appeared, infantrymen carried nearly identical trapdoors chambered for 50 Gov't (50-70). Those used 450-grain bullets over 70-grain powder charges for a velocity of 1,250 fps. The 45 Gov't 405-grain bullet at 1,350 fps was considered significantly better by 1873 standards. Cavalrymen in 1873 mostly carried Spencer seven-round repeating carbines albeit their hammers had to be manually cocked for each shot. Post-Civil War Spencer carbines chamber the 56-50 round with a 350-grain bullet over 45-grain powder charge. Some cavalry officers disagreed with giving up their repeaters for single shots. In light of the 1876 debacle at the Little Bighorn, perhaps they were correct. Regardless, in a production period of 20 years, the government-owned Springfield Armory produced more than a half-million trapdoors of all variations. By 1875, commercial rifle makers "discovered" the 45 Gov't and built unknown thousands more rifles for it. Such were Remingtons, Sharps, Ballards, Winchesters, Marlins and more.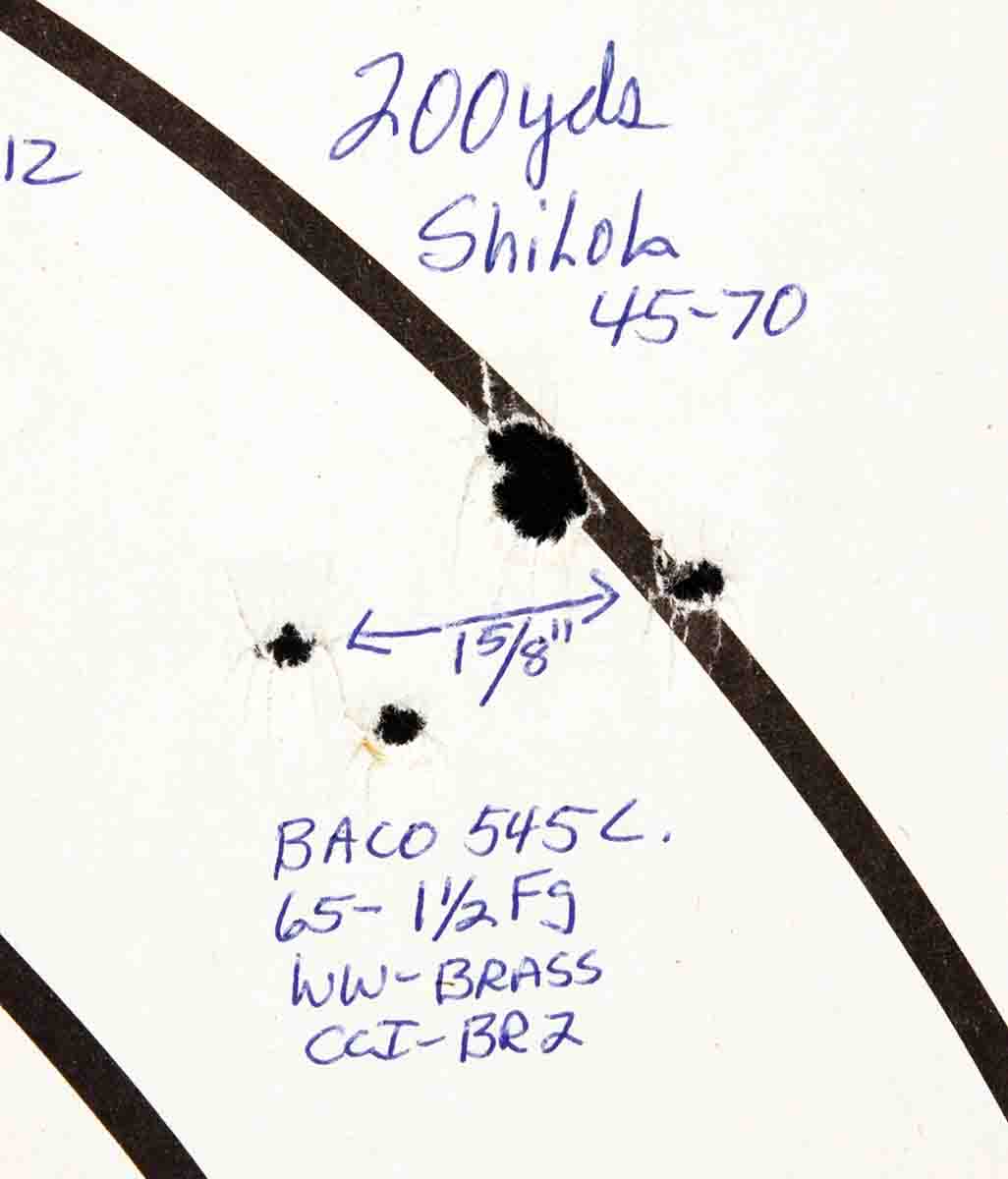 I've been reloading 45-70s for more than 50 years. A smaller amount of my handloads have been smokeless loads for hunting and plinking, but many thousands carried black powder for BPCR Silhouette shooting and long-range paper target matches out to 800, 900 and 1,000 yards. My best 45-70 handloads have given 1 MOA groups on paper at 200 and 300 yards. Some other competitors do better. I did win the Arizona State Championship for Scoped BPCR
Silhouette in 2008 using a Shiloh 45-70 and I've shot beasts from tiny Texas whitetail deer to huge, free-roaming bison with 45-70s.
So how is the 45-70 faring now a full 150 years later? I've been told by both Shiloh Rifle Manufacturing and C. Sharps Arms folks that they sell about 10 rifles chambered for 45-70 for every one chambered in any of the other cartridges. Take note about which Marlin leverguns Ruger began offering again after acquiring the former company. They put a line of Model 1895 45-70 hunting rifles in production before any other models or calibers. Henry Repeating Arms has 45-70 leverguns now. There have also been many thousands of Browning/Winchester Model 1886s coming from Japan for almost 40 years and more recently from Italy.