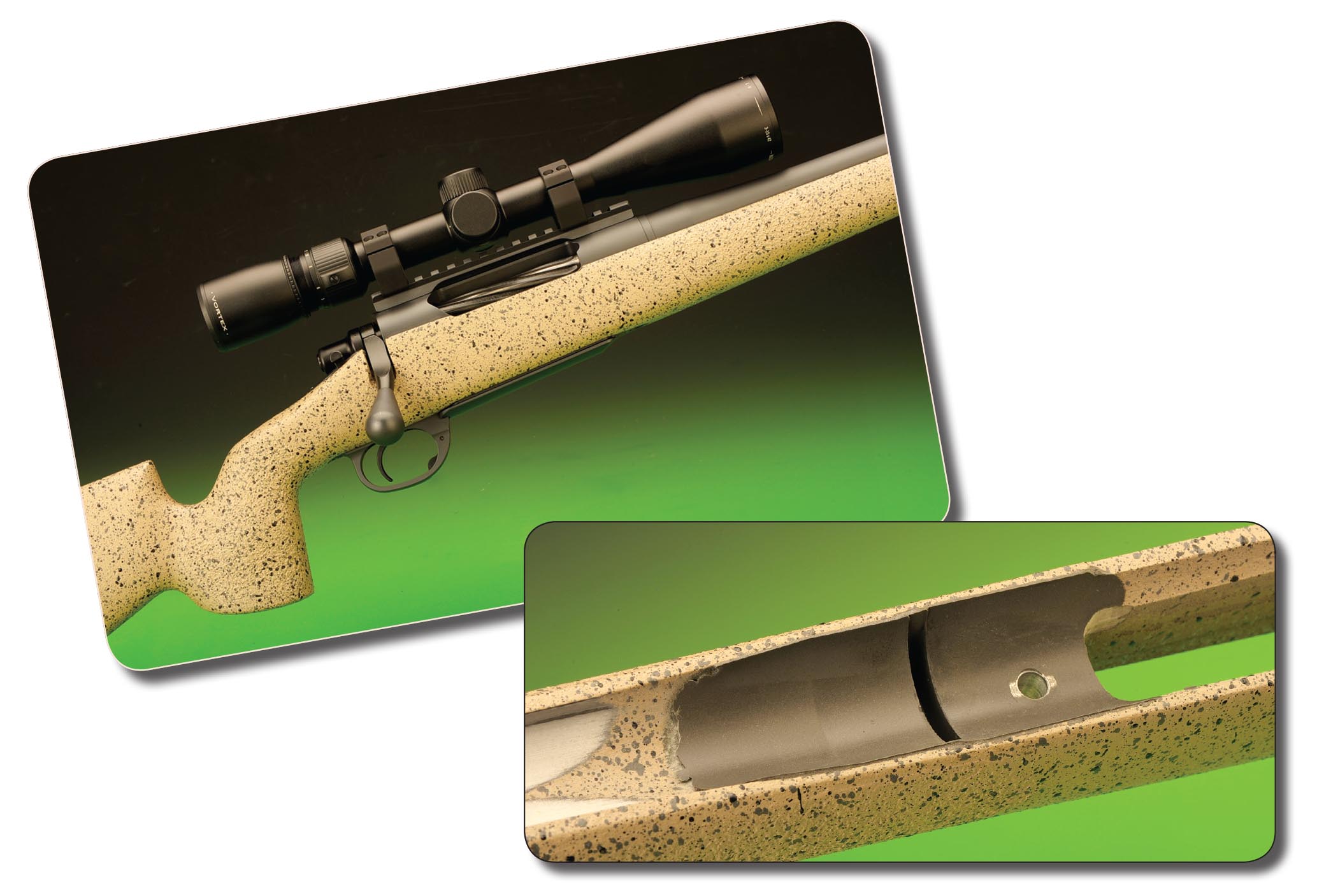 Dale Hegstrom, after 20 years of working for the better gun shops in the country, decided to settle down in his hometown of Spicer, Minnesota, and offer his own gunsmithing services. Starting with a case trimming product called the World's Finest Trimmer, he moved on to other products, but his first love was custom rifles.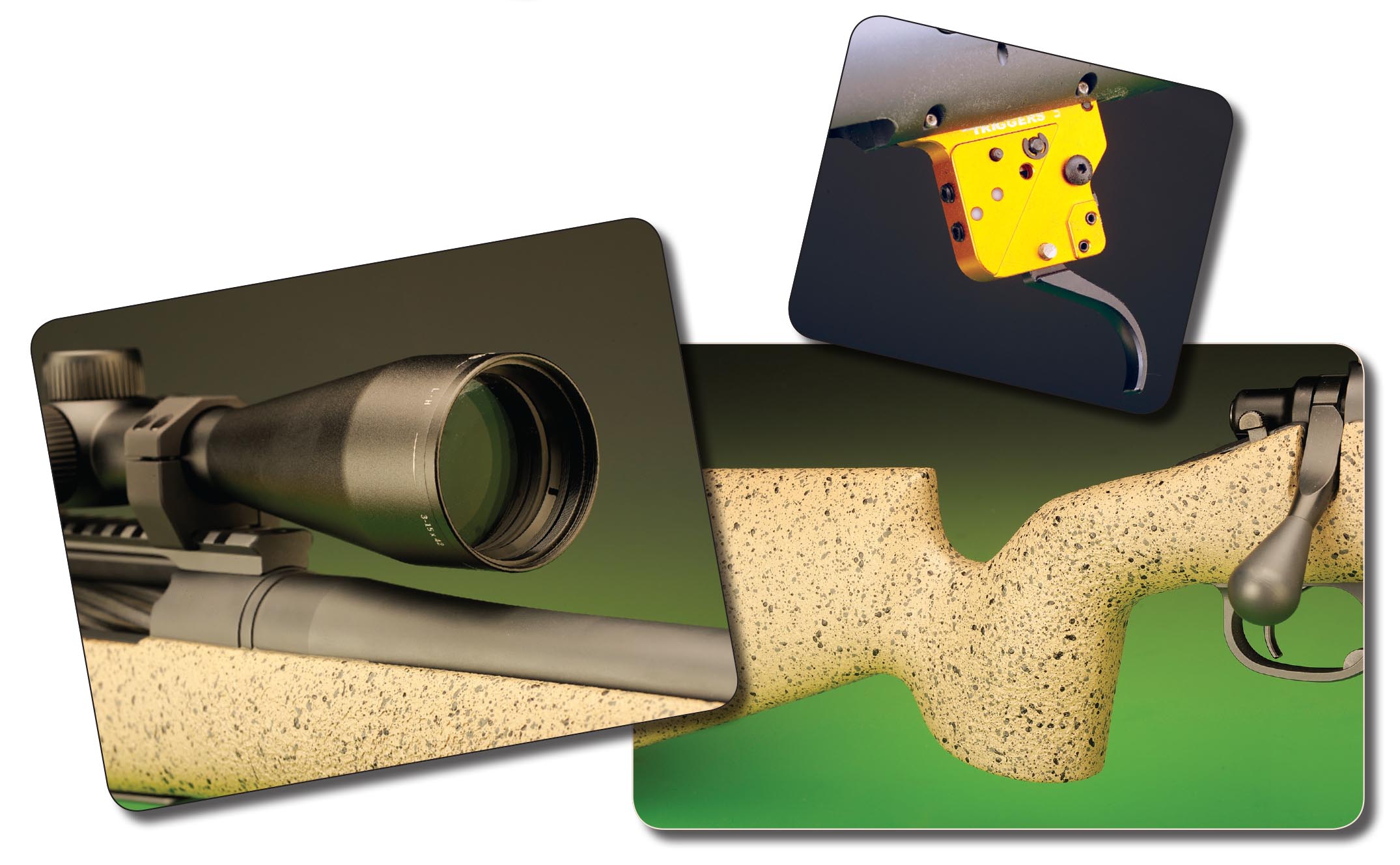 Realizing that, for the most part, the long-range rifles built today are not really practical hunting rifles, he designed the gun shown on these pages. He calls it a "concept rifle," with the idea that it would be at home in a deer blind or on the African veldt for plains game.
With that in mind, the first thing was to use a Stiller Predator long action complete with a Picatinny rail. To that he added a 25-inch Krieger stainless No. 5 contour barrel with a 1:8 twist. For a cartridge, Dale felt the .280 Ackley Improved would be the best bet, all wrapped up in a stock that would max out around 9 pounds with a scope and mounts.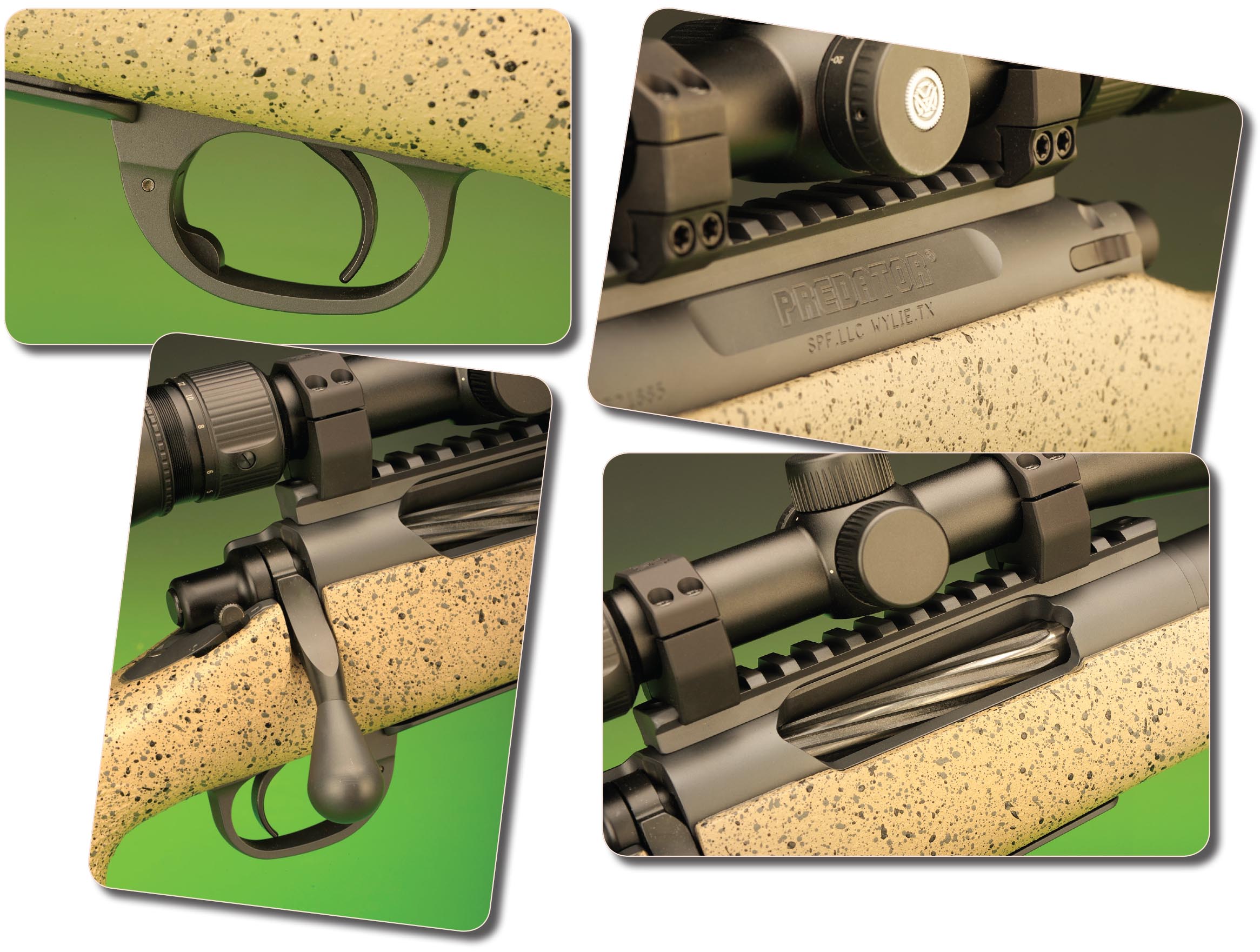 To gain the most in accuracy, he installed a premium Timney Calvin Elite trigger adjusted to 1.5 pounds of pull. For appearance and durability, the barreled action was finished in a Sniper Grey CERAKOTE.
For the stock, he picked the McMillan Game Scout in a speckletone finish with the action pillar bedded. The stock was also equipped with a one-inch Decelerator pad set to a 13.5-inch length of pull. The Pacific Tool and Gauge bottom metal is aluminum with an Oberndorf latch. For optics, a Vortex Razor HD scope was mounted in PMR rings.
For more information on Dale Hegstrom's gunsmithing services, visit littlecrowgunworks.com.