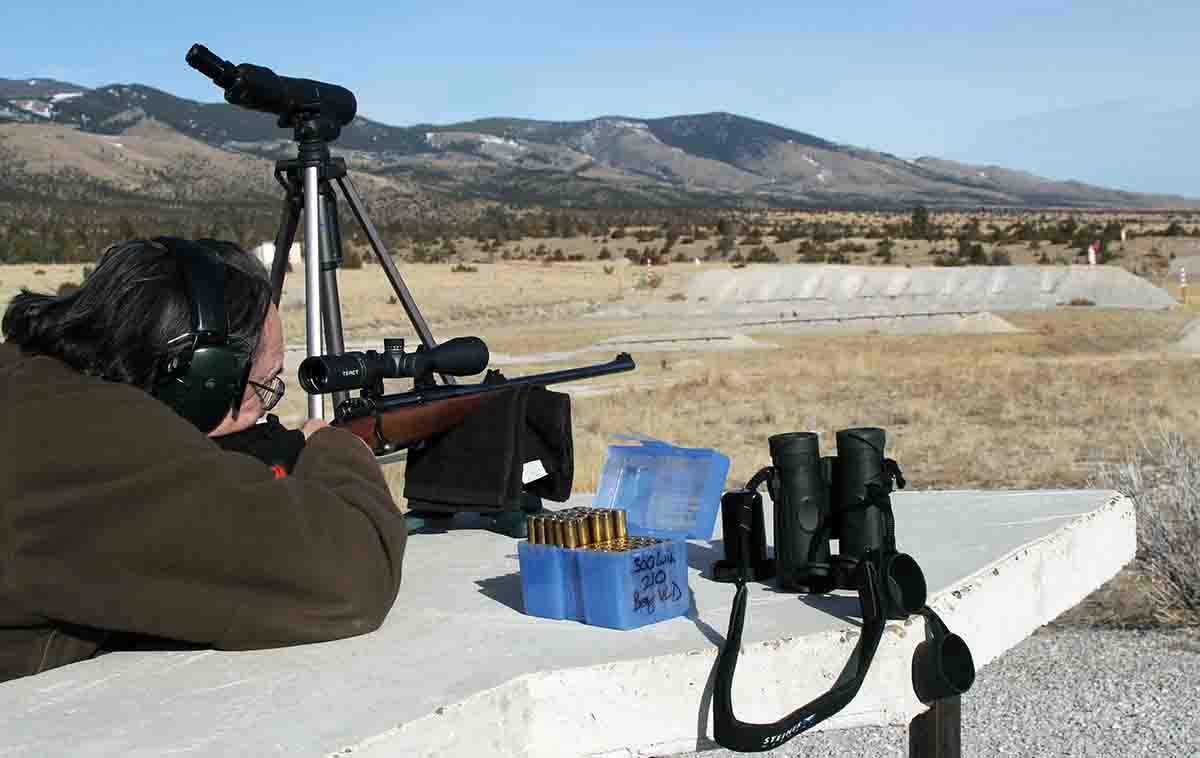 ​Humans regard certain round-number measurements as especially significant, though that can change with time, technology and even inflation. At one time, a millionaire was considered "rich," but these days middle-class Americans in a few cities spend one million dollars on a pretty basic house. During the first half of the twentieth century, some experts though it might be physically impossible for any human to run a mile in four minutes, but in 1954 Roger Bannister ran a mile in 3 minutes, 59.4 seconds. Today's record is 3:43.13, but that does not have the same ring as a "4-minute mile."
Shooting a rifle accurately at 1,000 yards, however, still retains considerable mysticism, especially for most big-game hunters who think 500 yards is a really long shot. Now, this feature will not be about "long-range hunting," a byproduct of hand-held laser rangefinders. Instead it will discuss shooting targets of various sorts out to 1,000 yards, partly because it can be a lot of fun, and partly because longer-range practice makes shooting game at shorter ranges more certain.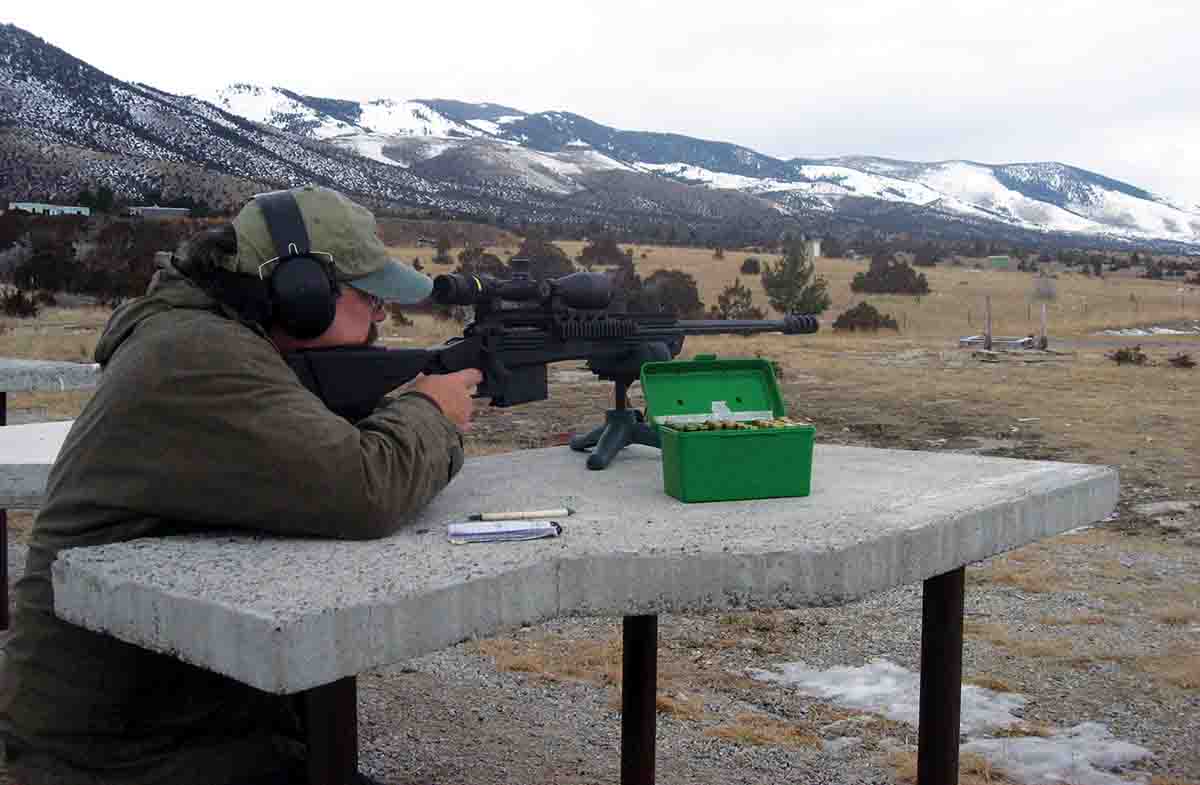 Tim Fallon runs a very good shooting school for hunters at his FTW Ranch in the Hill Country of Texas, and often says, "The reason to practice at 700 yards is to make 500-yard elk relatively easy." One of the drills in Tim's Sportsman's All-Range All-Weather Marksmanship (SAAM) course involves having almost every student eventually hit steel gongs at 1,000 yards – partly to improve their shooting, but partly to demonstrate how things can go wrong if a hunter shoots too long.
I say "almost every student" because Eileen and I attended the SAAM course together one year. She did not try to "go to 1,000," due to suffering from headaches above a certain level of recoil, especially when shooting repeatedly. As a result, she used a bolt-action .223 Remington with a fast-twist barrel, one from FTW's collection of accurate rifles. This wasn't ideal for 1,000-yard shooting, even with accurate Hornady ammunition loaded with 68-grain match bullets, but by the end of the course she was whacking steel gongs consistently at 600 to 700 yards.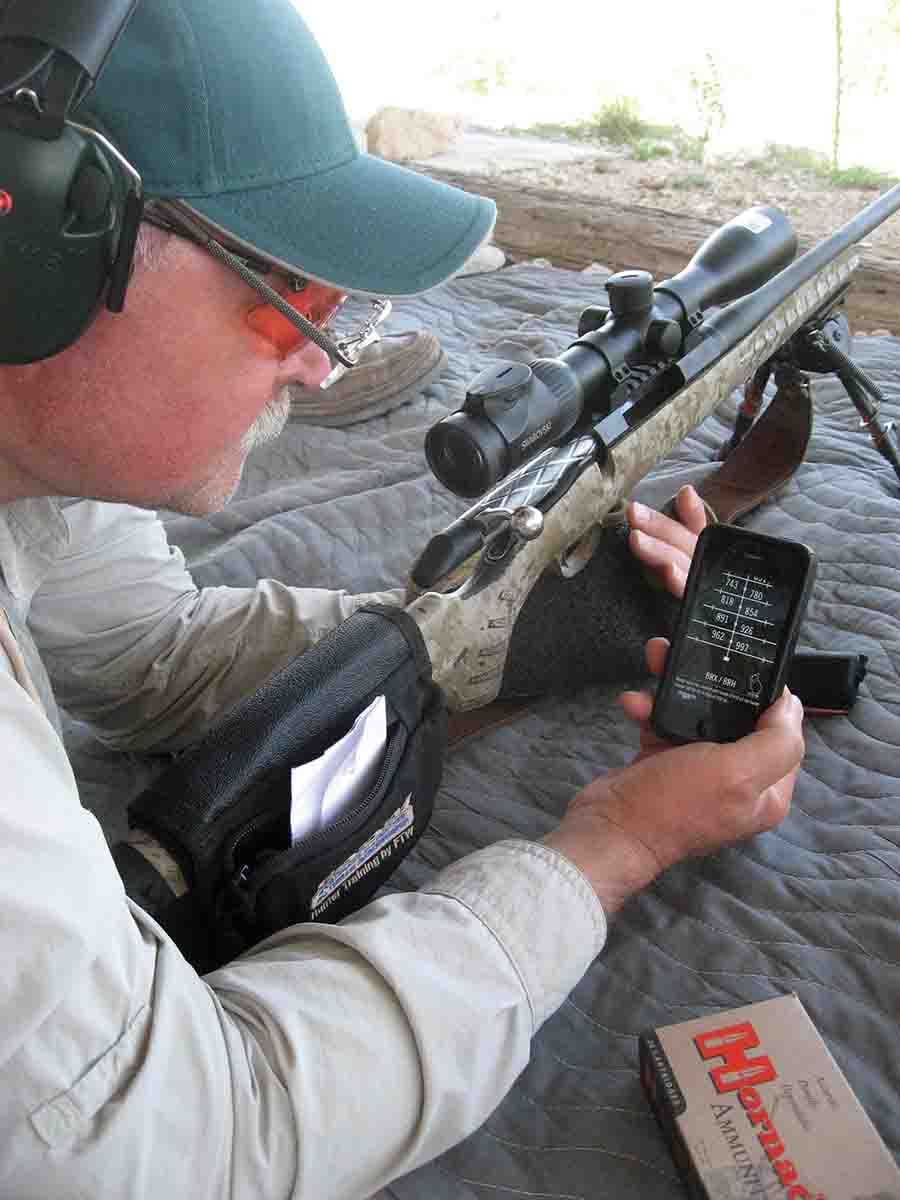 Meanwhile, I shot one of the ranch's other rifles out to 1,000 yards, also with factory ammunition. While the chambering is considered useless by many older hunters, the 6.5 Creedmoor is a good choice for practicing at longer ranges due to moderate recoil (about two-thirds as much as a .270 Winchester) and inexpensive yet very accurate ammunition, loaded with very high ballistic-coefficient (BC) bullets. I shot more than 100 rounds during the long-range day, something I would not want to do with my lightweight .270 and its standard handload using a 150-grain bullet at over 3,000 fps.
Many hunters mistakenly believe shooting at such ranges requires a powerful, high-velocity cartridge. This is because most of us are still conditioned to think in hunting terms, where shooting big game at even 500 yards supposedly requires some sort of "magnum." (My experience suggests otherwise, but that is not the subject here.)
Instead, the twenty-first century trend among 1,000-yard target shooters is smaller cartridges using heavy-for-caliber bullets with high BCs. A good example is 1,000-yard benchrest shooting. When I first started reading about long-range benchrest in gun magazines, the dominant cartridges were 7mm or .30-caliber wildcats based on belted magnum rounds. Winning 1,000-yard groups often measured over a foot, and the first "New World Record!" I remember was five shots in 8+ inches. Competitors were pretty excited about it because, as with Roger Bannister's 4-minute mile, a shooter finally broke 10 inches at 1,000.
Today the Pennsylvania 1,000 Yard Benchrest Club lists the world record for a 10-shot group as 2.659 inches, which many hunters (even prairie dog shooters) would be happy to shoot at 300 yards. I happen to know Jim Richards, the guy who shot the group, since he lives just outside our little Montana town. The cartridge he used was the mild 6mm Dasher, which holds less powder than the .22-250, using Berger 105-grain Hybrid bullets at around 3,000 fps.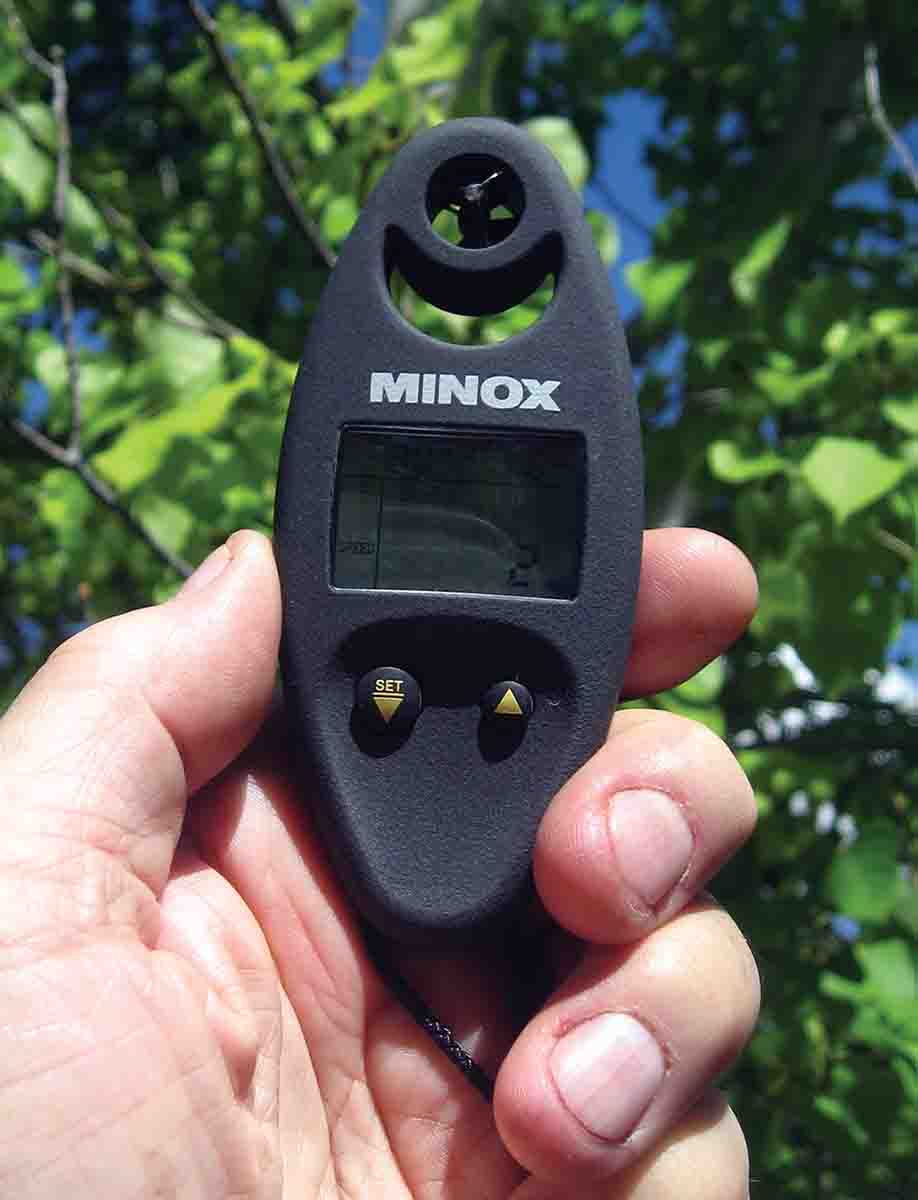 I had already "gone to 1,000" on several occasions before the FTW trip with Eileen, the first time with a 26-inch barreled Shaw Mark VII 6.5-06 custom rifle weighing 9 pounds with a 10x "dialing" scope. I built it partly to experiment with longer-range shooting, and after considerable handloading, the rifle's most accurate load turned out to be a Berger 140-grain Hunting VLD at around 2,900 fps.
The first long-range workout took place not at a formal range, but during a prairie dog shoot in semi-badland country in southeastern Montana. Aside from good hunting for anything from prairie dogs to mule deer, one virtue of badlands is an abundance of barren, sandy hillsides. These are perfect targets for long-range testing, since bullets not only throw up nifty dust-puffs, but usually leave pockmarks forming a group. Rather than spending time setting up and checking paper or steel targets, you just laser-range various hillsides and shoot.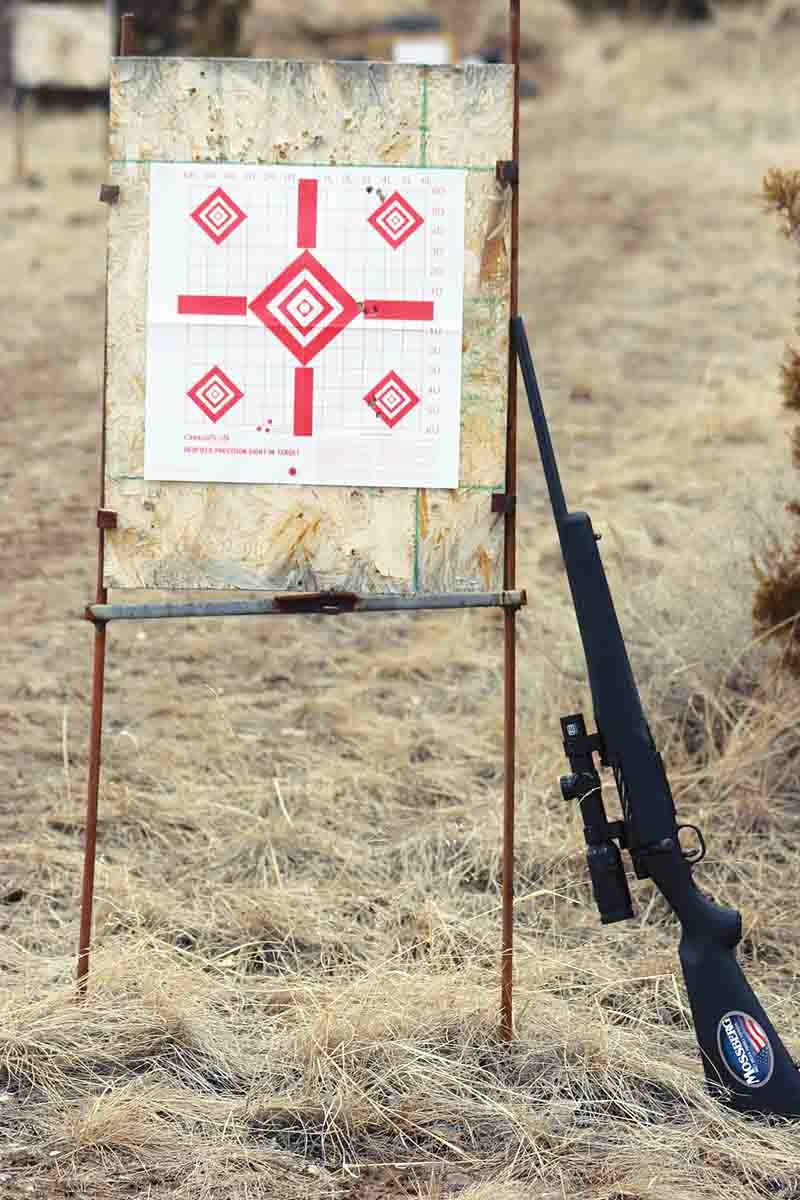 I had already worked out the theoretical long-range trajectory of the 6.5-06's handload, including the elevation clicks required out to 1,000 yards, using Berger's on-line ballistic calculator. But even with such nifty technology, actual shooting is required to confirm the exact number of clicks required. So I whacked away out to 1,000, not only at sand but occasionally a prairie dog.
A shooting school like the FTW's will help you do the same sort of thing, but costs considerably more. However, if you have never shot a long-range rifle much, the cost may be worth it, partly due to its collection of appropriate rifles equipped with reliable scopes. That said, the badlands dialed-in the 6.5-06 so well that I later astonished other prairie-dog shooting companions. Generally, prairie dog shooters use milder cartridges (the .223 Remington is most popular), and eventually surviving dogs within .223 range tend to stay in their holes. At that point, the 6.5-06 would often surprise not only "longer" dogs, but my buddies.
If you want to try longer-range shooting by yourself, the first item is obviously a place to shoot. More 1,000-yard ranges keep appearing across the country every year, and in fact our local rod-and-gun club built one not long after my badlands testing. It has steel gongs of various sizes scattered across its surface, including a few dozen 6- and 8-inch squares and various animal outlines, including official-size targets for practicing metallic silhouette shooting.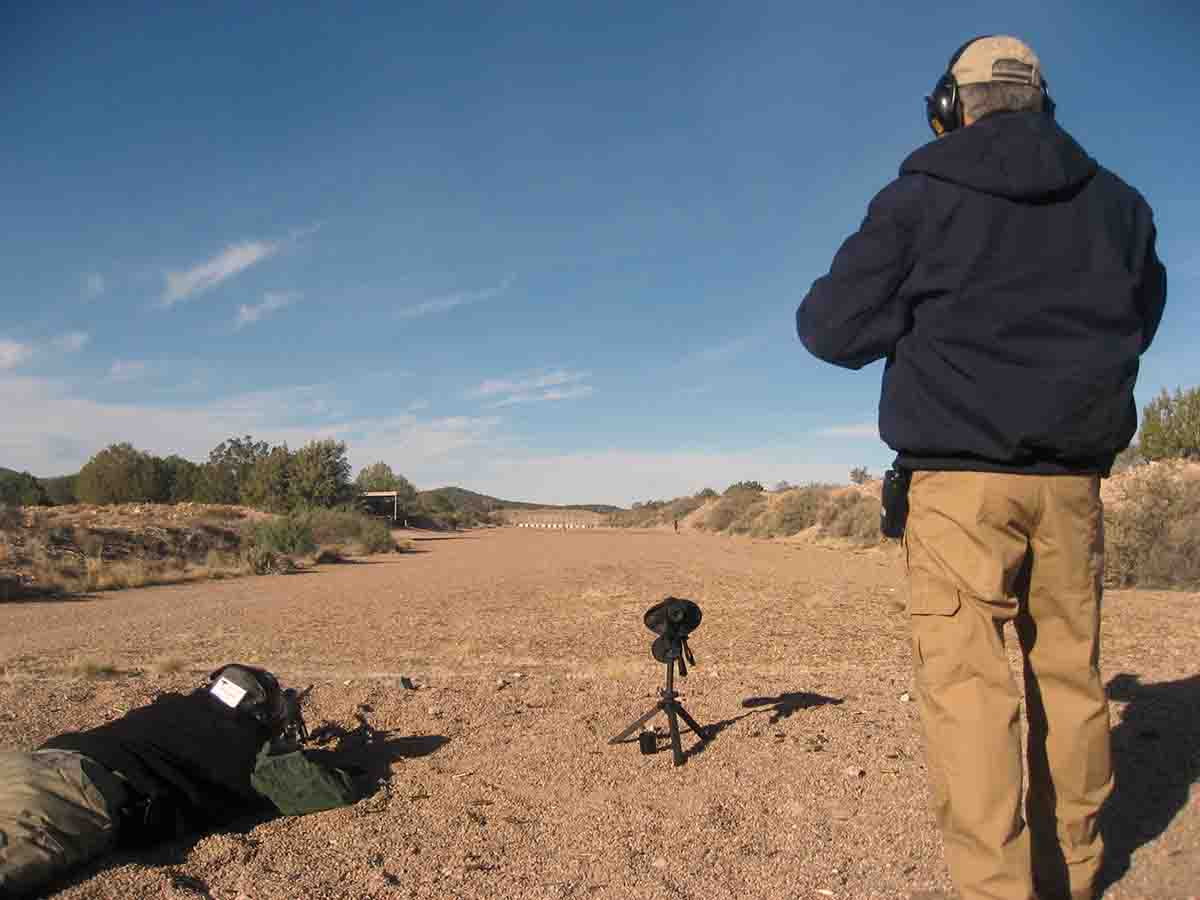 However, you can also shoot long on quite a bit of public land, especially in the West. I have done quite a bit of shooting on both U.S. Bureau of Land Management and Forest Service ground by setting up a portable steel gong, though sometimes I set up an actual target board.
Before shooting, however, you can save considerable time and ammunition by testing your scope's adjustments at short range, since not all dialing scopes have precise, repeatable clicks. The standard procedure is to use a "tall target" at 100 yards, shooting single rounds between adjusting the elevation turret up and down. Do this a few times, and groups should form at the correct heights.
However, the 100-yard range I use most provides more flexibility than most, so this test is often performed at 50 yards on a shorter target, partly because wind has less effect on bullets at 50 yards compared to 100 yards, and partly because the target does not need to be very tall. Only about a foot of "come-up" at 50 will get many rifles to 1,000 yards, not only the super accurate Heym .300 Winchester Magnum I use for much of my scope testing, but a 6mm Dasher.
If the clicks on a scope prove repeatable, then the number required to adjust for longer ranges can easily be figured out with a computer program. However, you should start at around 300 yards and work out from there, since calculated trajectories are not always accurate at longer ranges. This is not due to faulty programs, but local environmental variations, especially altitude and temperature.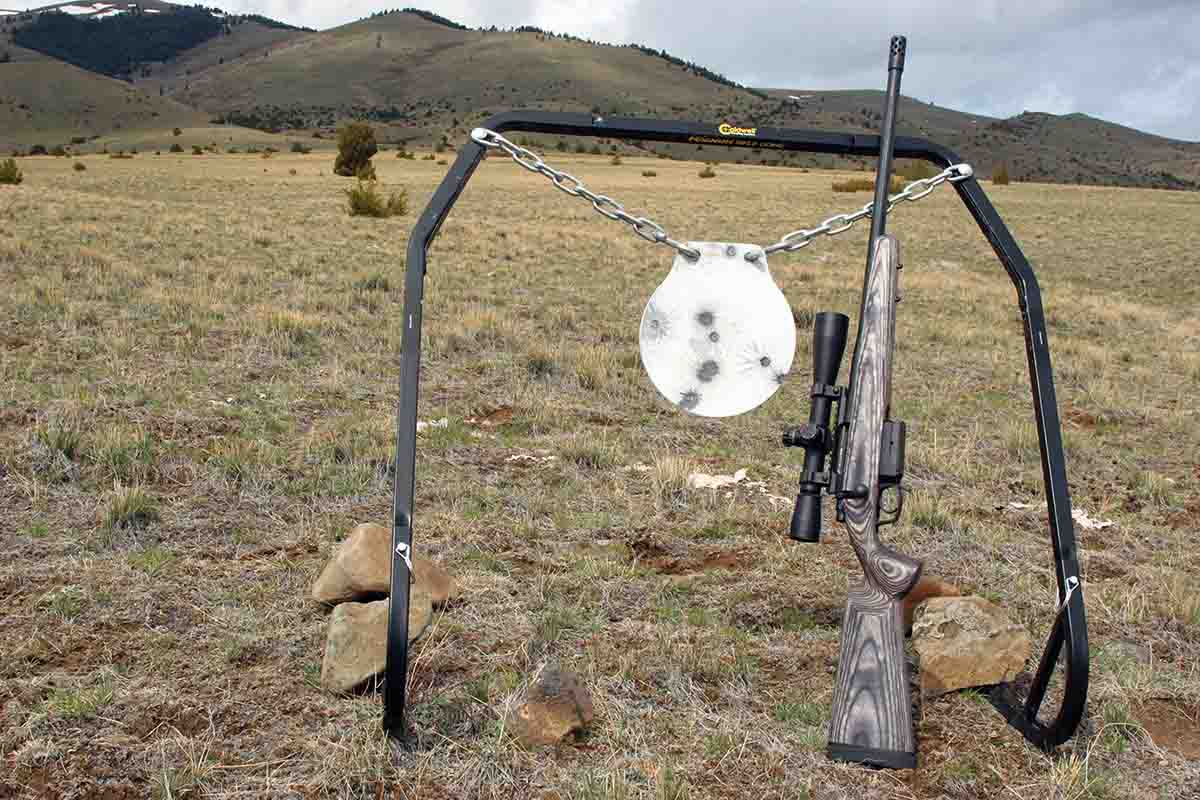 Plus, ballistic coefficient varies somewhat not only due to those factors, but bullet velocity. I generally use the BC values in Bryan Litz's fine book, Ballistic Performance of Rifle Bullets Third Edition (2017), which are calculated both from range shooting and bullet shape. Slightly different BCs, both G1 and G7, are also provided for various velocity ranges.
After you start shooting at longer ranges, it soon becomes obvious wind is the major factor in hitting even a pretty large gong, the reason many shooters (including me) own an electronic wind-gauge. People who have never shot much beyond 300 yards assume wind drift increases at a consistent rate at longer ranges, but it actually increases at close to twice the rate of distance. For instance, if the bullets from a particular rifle and ammunition drift 2.5 inches at 300 yards in a relatively mild 4 to 5 mph breeze, the drift at 600 yards will be about 10 inches – and at 1,000 more than 3 feet.
This is just about the wind-drift of .270 Winchester factory ammunition with a 130-grain plastic-tipped boattail, which many hunters consider a great "long-range" load because of an advertised muzzle velocity of over 3,000 fps. Unfortunately, it does not hold up as well beyond 300 yards as some other combinations, such as a 105-grain, high BC bullet started at 3,000 fps from a 6mm Dasher.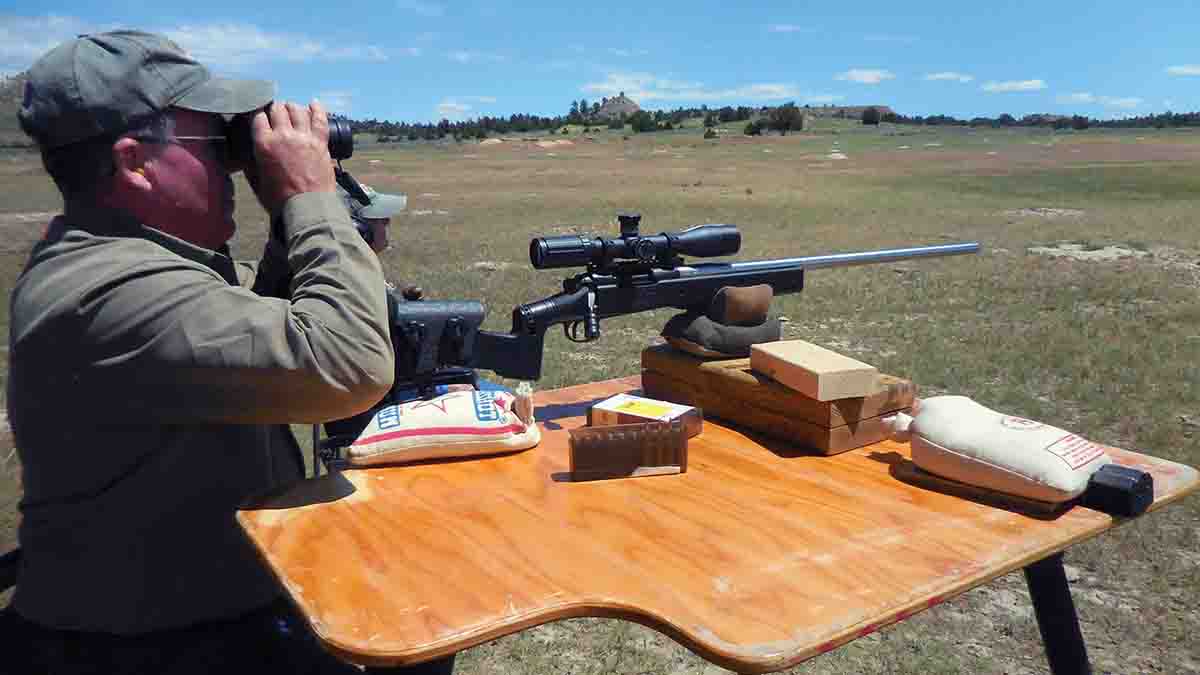 This surprises many shooters who assume heavier bullets drift less in the wind. Instead, BC and muzzle velocity are the two controlling factors: If a lighter bullet started at the same muzzle velocity has a higher BC, it drifts less.
Wind can also vary considerably over longer ranges, not only in velocity but direction. In fact, it can change between the time the trigger is pulled and the bullet's arrival way out there. Most big-game hunters do not realize this because at 300 yards a typical plastic-tipped hunting spitzer, whether a high BC 140 grain from a 6.5 Creedmoor or a 180 grain from a .300 Winchester Magnum, arrives within about a third of a second. As a result, typical drift is small compared to the vital area of a deer or, especially, an elk. The same bullets take around 1.5 seconds to travel 1,000 yards.
One of my favorite examples of unexpected wind drift comes from my first trip to the FTW Ranch. Long-range shooters often have a partner with a spotting scope, not only to see where the bullet lands, but to judge wind before the shot through observing moving vegetation and the airwaves visible at higher magnifications.
In this instance, the spotter was a veteran instructor named Carlos who, through long practice, could judge the varying currents in the ranch's hills very well. I was "going to 1,000" with a .308 Winchester, using high BC 168-grain match ammunition, and on that particular range (FTW has several) a pair of steel gongs were set up at 100-yard intervals out to 1,000, one gong twice the diameter as the other, about 2 feet apart.
When testing zero at any range, you normally shoot the bigger gong first, then after hitting it make any necessary adjustments and try for the smaller gong. In this instance, Carlos called for a wind-compensation of 2 MOA to the right of the large gong – slightly over 20 inches at 1,000 yards.
While lying prone behind my rifle, I said, "So basically I should aim at the small gong."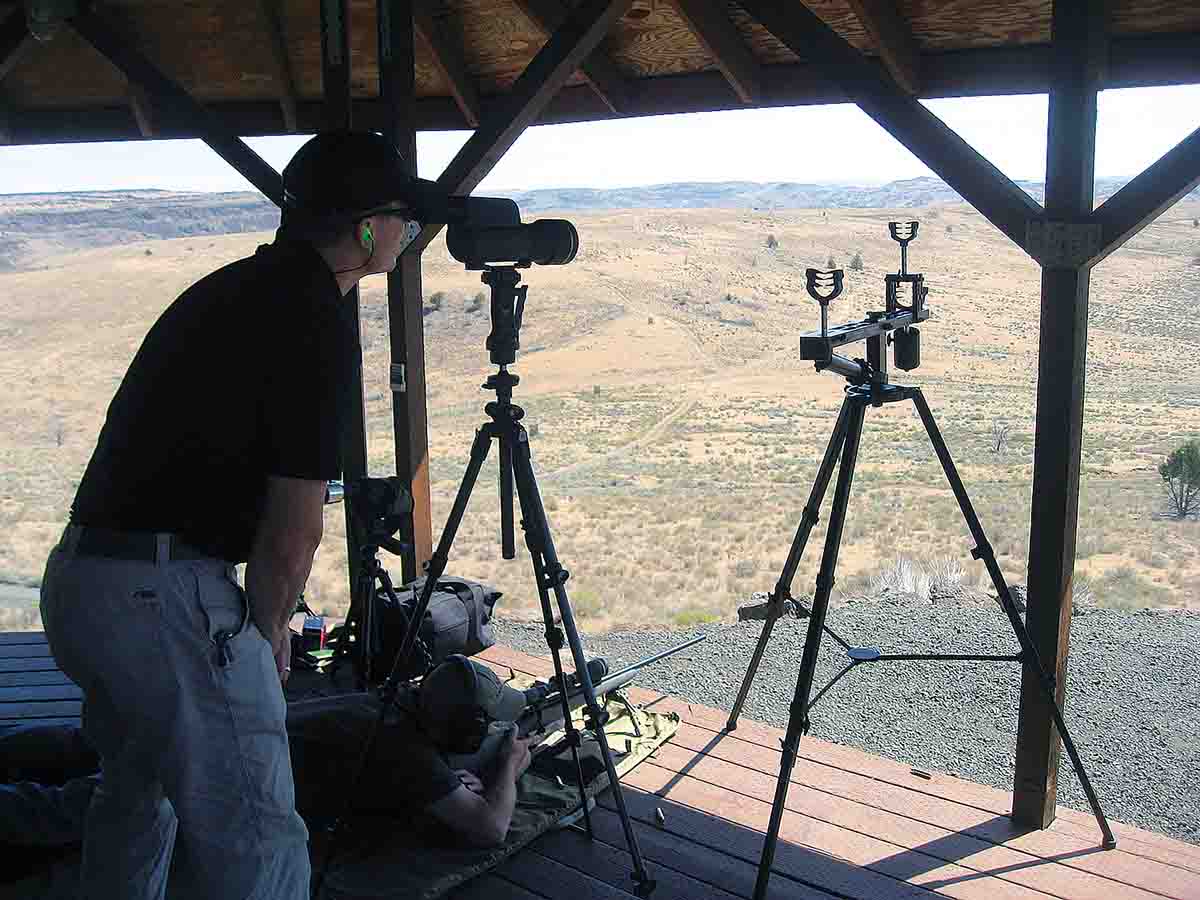 "Yep," he said. "Okay," I replied, holding the reticle close to the center of the small gong – but as the trigger broke the wind died.
A couple seconds later Carlos said, "You hit the small gong!" We decided that counted as "going to 1,000."
The 1,000-yard range here in Montana doesn't have the ups-and-downs of a typical FTW range, since it's set on a nearly flat slope in the bottom of a valley, half a mile from the mountains. Generally, I do any long-range testing early in the morning when there's normally very little breeze, but afterward sometimes drive up in the mountains to where a level, straight section of forest service road provides a handy test-lane not only for more interesting breezes, but how the trajectory varies at 7,500 feet above sea level compared to the 4,200 feet of the formal range.
In all this test-shooting I have only fired one group on paper at 1,000 yards, from a Savage 110 BA .338 Lapua Magnum. Luckily, the rifle weighed almost 18 pounds with a scope, and like most .338 Lapua Magnums had a muzzle brake. The handload used the Berger 300- grain VLD at around 2,675 fps, and the group measured 7.07 inches. (I only fired three shots, the absolute minimum required for a "group," because I am not a Jim Richards.)
All my other shooting beyond 500 yards has been at gongs, sandy cutbanks or small varmints. As Tim Fallon suggests, such practice makes shooting big game out to 500 yards far easier because of knowing, not guessing, what will happen to the bullet's flight between here and there.