A rifle that has not been zeroed is just about useless for any sort of shooting. Most riflemen today have a good handle on zeroing rifles with optical sights. The same is not so true for rifles with iron sights, and it's especially untrue for their front sights. Most American rifles of yore, and their modern replicas, carry iron sights – Winchesters, Sharps, rolling blocks, Marlins, etc. Of course, so do the vast majority of the world's vintage military rifles that are so much in vogue currently.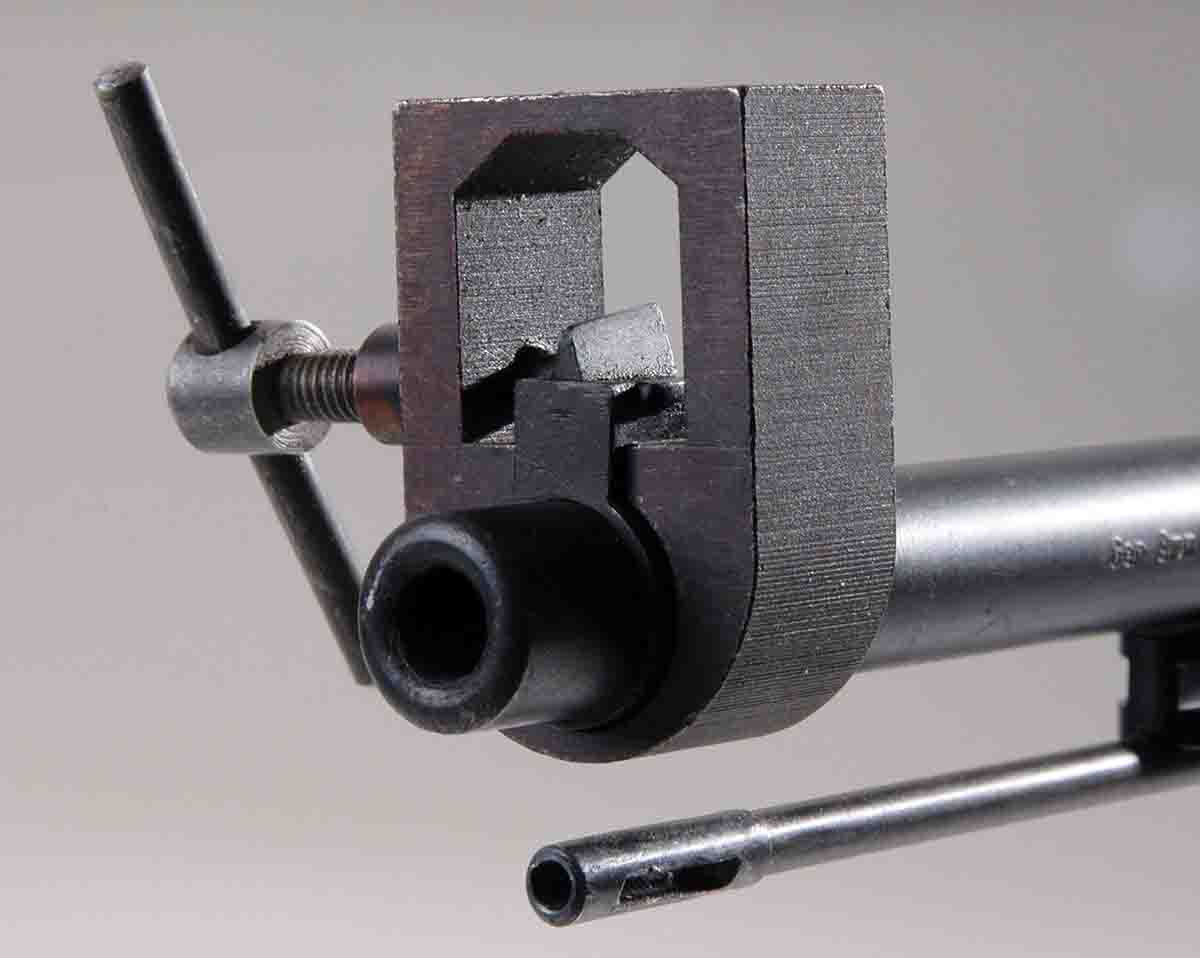 On most of these rifles, iron sights are dovetailed to the barrel. There are exceptions. For instance, Winchester and replica levergun saddle ring carbines have dovetailed rear sights but not fronts. Let's say a new Winchester/Browning Model 1886 is on for elevation with a chosen load but off laterally. That is an easy fix. Simply drift the rear sight in the direction you want bullets to land. Or, conversely, drift the front sight in the opposite direction from where the bullets should land.
However, if the rifle is hitting significantly off in elevation, maybe a new front sight is needed. A taller sight makes the rifle shoot lower, and a short one makes it hit higher. That latter factor can be corrected by filing down a tall front blade, but the person filing better be experienced. If the sight has a brass or ivory bead, then a new sight is necessary.
This is where a dovetailed front sight comes in handy. Again, adjustment is simple: just drift it. That is easy to say but sometimes hard to do. Dovetailed front sights are held by friction, sometimes also with a "cramp" screw. They can be a very tight fit, even after the "cramp" screw is loosened. I have seen front sights on vintage guns that would not move at all until some professional help was enlisted. Others have required a dose of penetrating oil and a bit of waiting for it to do its job.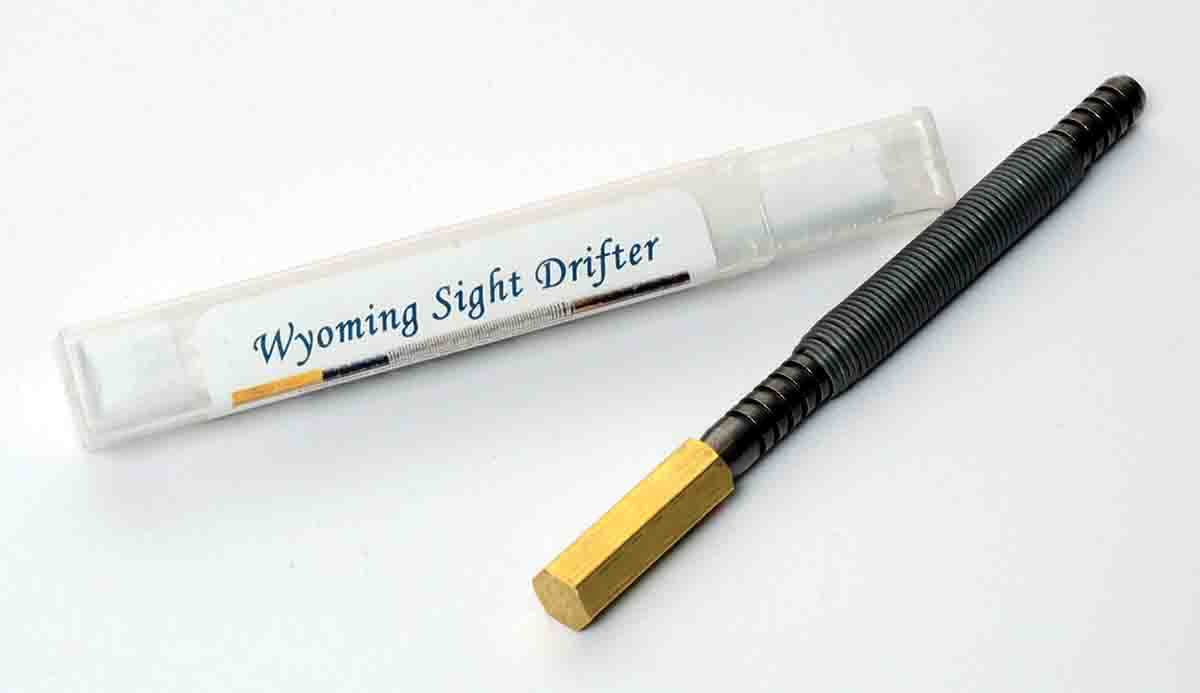 The usual drifting method is to use a brass or synthetic drift punch powered by your muscles swinging a hammer. It's best to first make a reference mark with a pencil so that small amounts of movement can be judged. Some military rifle sights actually have index marks on the sight blade and base. Securing the rifle in a vise is a great aid,
except
it is best to drift and shoot, and not many ranges have vises on hand. If a front sight requires considerable effort to move, human hands alone just can't secure a rifle tightly enough that it doesn't give with the blow.
This is where a new tool has proven its worth to me. It's called the Wyoming Sight Drifter (Steve Anderson 1101 Hereford Ranch Road, Cheyenne, WY 82007). It contains a heavy knurled steel cap on one end and a brass end on the other. A heavy spring connects the two. Put the brass end against the sight and pull the steel end out. When released, it gives the brass end a healthy whack, and the front sight moves. This tool is a great field expedient.
Recently I bought a new Shiloh Model 1874 .45-70 and fitted an insert type front sight with the Wyoming tool. I stopped when the sight appeared centered. A few days later at a silhouette range with a friend spotting for me, it was discovered that shots were landing a bit left at 300 meters. I grabbed the Wyoming tool out of my kit, and with a couple more whacks and a few shots the rifle had a perfect mechanical zero.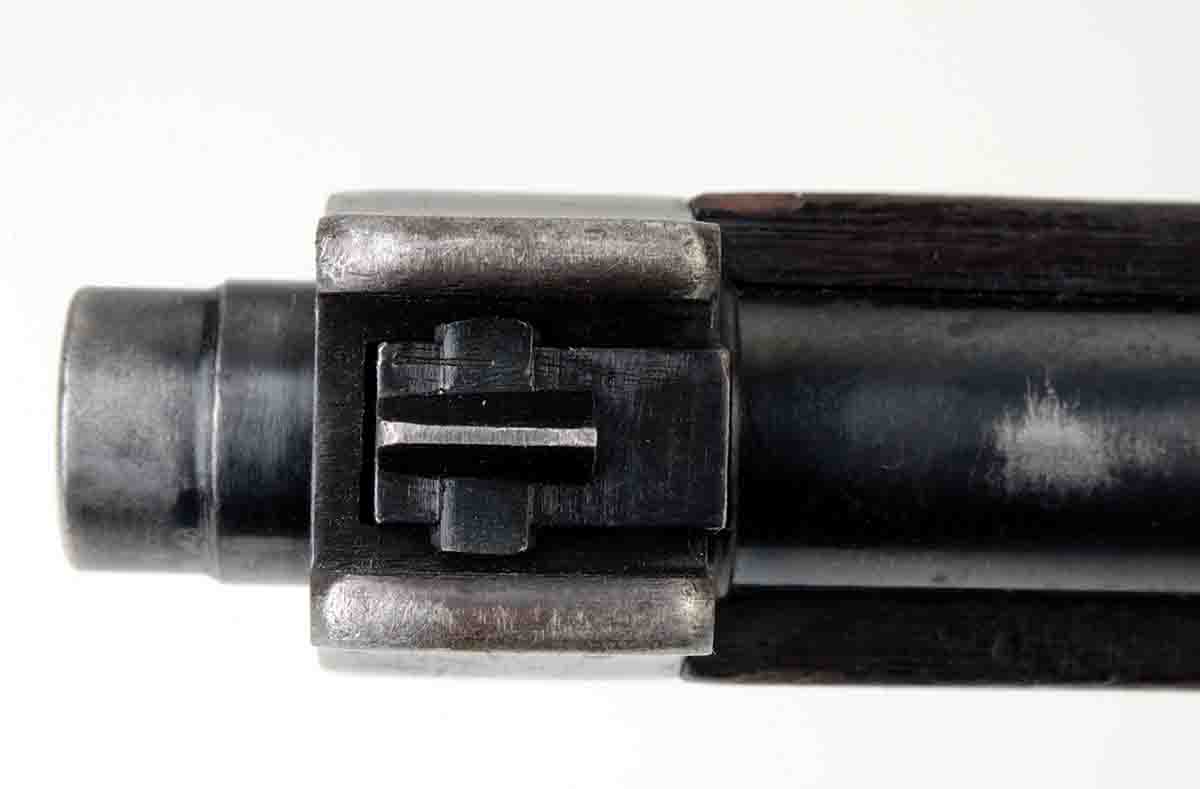 There's an even easier tool to use for some military rifles' front sights. It is a fixture that fits over the rifle muzzle and is built so its sturdy screw pushes on the dovetailed sight; these were common in military armorer's tool kits. This is where those reference marks come in handy. Tightening the screw slides the sight, making it easy to adjust precisely.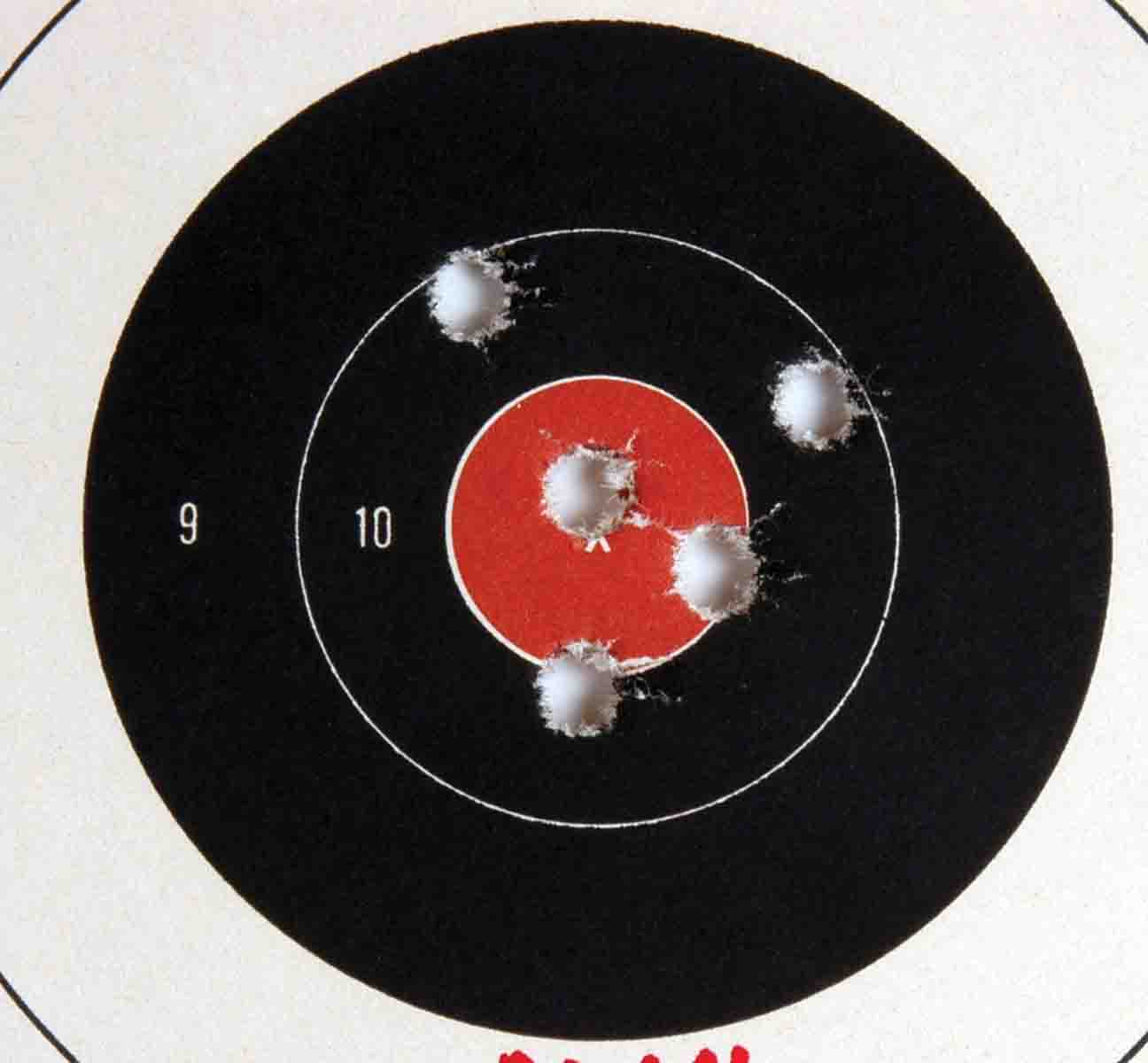 With a growing collection of military Mausers, I found such a tool on gunbroker.com. It works to perfection for moving a front sight. A vise or cleaning cradle isn't even needed. Also on Gunbroker, I found a fellow selling a package full of assorted sight blades of varying heights to fit my Mausers' dovetails. With the new tool and variable height blades I have been able to zero most of my Mausers to satisfaction. (A little-known fact is that for British Pattern 1914 .303s or U.S. Model 1917 .30-06s, sight blades were made in 11 heights.)
Last, there is the problem of a loose dovetailed front sight. During a state BPCR silhouette championship, I started missing frequently with my favored Remington rolling block. Those errant shots were off right or left. When I pushed on that rifle's front sight with a finger, it moved. The fix was relatively simple: a small piece of soda can was cut out with a Leatherman tool and was placed under the loose sight, and both were drifted into place. All that occurred a couple years back, and that tightened front sight is still firmly in place.
If a rear sight is adjustable for windage, it should be centered and corrections for zero made by moving the front sight laterally. When shooting, temporary adjustments can be made for windage, but returning the rear sight back to center afterward retains the rifle's mechanical zero.